The furriest day of the year, National Dog Day, is approaching and we have mapped out the best ways and places to party.
What is National Dog Day?
National Dog Day is celebrated August 26th annually and was founded in 2004 by Pet & Family Lifestyle Expert and Animal Advocate, Colleen Paige to bring attention to the plight of animals and encourage adoption. 
National Dog Day celebrates all dogs, mixed breed and pure. The mission is to help galvanize the public to recognise the number of dogs that need to be rescued each year and acknowledges family dogs and dogs that work selflessly each day to save lives, keep us safe and bring comfort.
Dogs put their lives on the line every day…for personal protection, for law enforcement, for the disabled, for our freedom and safety by detecting bombs and drugs and pulling victims of tragedy from wreckage, now they're detecting cancer and seizures…things even humans cannot do.
Millions of dogs are unwanted each year and end up in the shelters or even worse, put to sleep. When all they ever wanted was to love their owner and get some love in return.
Find out more about the National Dog Day! 
Top tips on how to celebrate National Dog Day?
We have put together some great ideas on HOW & WHERE to celebrate the National Dog Day.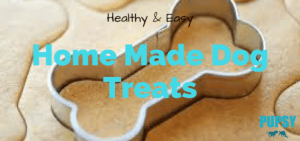 Give your pup a special treat!
A bone from the local butcher will never go wrong but if you really want to treat your pup with something special, how about rewarding him/her with some home made treats.
Take your dog to somewhere new!
Our pups love to adventure and sniff new hoods. How about an adventure to a new dog friendly beach or dog park?
Few destination ideas below:
Hunter Valley | Sydney Inner West
Spend some extra time with your dog!
Now, this is the simplest way to celebrate National Dog Day and to be honest, probably what your dog will appreciate the most. Take that extra time to spend with your furry friend.
Some inspiration below:
Best Park & Pub combos in Sydney
Adopt your future best friend or donate to your local rescue shelter!
There are plenty of rescue shelters around and so many pups that are in the need of a loving home. If you cannot adopt at this point, you can always help with donations. Some great Pet Rescue Organisations below:
Pet Rescue  | RSPCA | Maggie's Rescue | Rocky's K9 Rescue | Sydney Dogs & Cats Home
Where's the furriest party on the Big Day (26th of August)?
You can always invite your dog's best buddies to your place or meet at the local park. But there are some pawsome parties happening around the town. Our best picks below!
Rocks Brewing Company is organising a Dog Appreciation Day welcoming pooches of all size and age to enjoy a relaxing day out with live music, grooming station, rescue pop up and much more…


Akasha Brewing loves their dogs and therefore we are certain their National Dog Day party will be a blast. Akasha will provide treats for the pooches while Dog Daze Burgers will be there to feed the owners.


The Annandale Hotel needs no introduction for the dog lovers. Their National Dog Day party is filled with surprises including competitions and prizes.


Find out about all dog friendly bars and pubs in Sydney!
Find dog parks near you or discover new places to sniff on Pupsy!
Choose from dog friendly accomodation, pubs/bars, beaches & wineries  just to name a few…
Don't forget to unleash other pawsome (and free!) Pupsy features such as:
Find new mates for your dog & send friend requests | search by council, breed or age
Check in to places so your dog's friends know where to find you
Save your favourites and write reviews to help other dog owners
…and many more
Pupsy is the furriest community on Earth dedicated to make all our dogs feel special!