15 Best Dog Friendly Beaches In Australia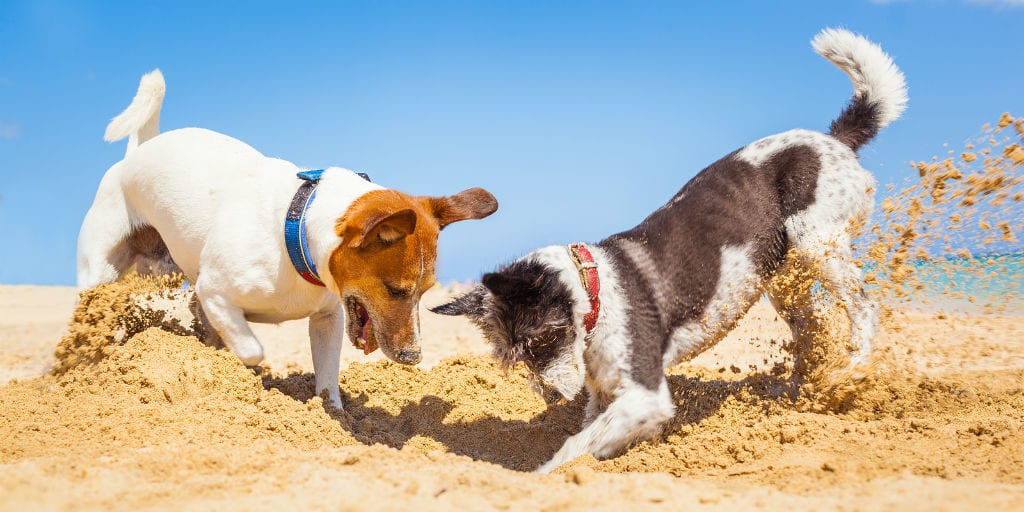 Ah, the beach… The five letter word that'll make those furry ears perk up in an instant. With sand between the paws and fur blowing in the salty air, a day stretching those four legs on a dog friendly beach is ultimate bliss for a pup.
There are over 10,000 beaches in Australia, and although they aren't all dog friendly, we've found some pretty special beaches where your dog can run free off leash and you can take in the stunning views. Grab a ball, frisbee and water because here are 15 dog friendly beaches in Australia that your pooch is going to run wild for.
Did you know?
There are over 600 off leash dog beaches in Australia and you can now find ALL OF THEM on Pupsy!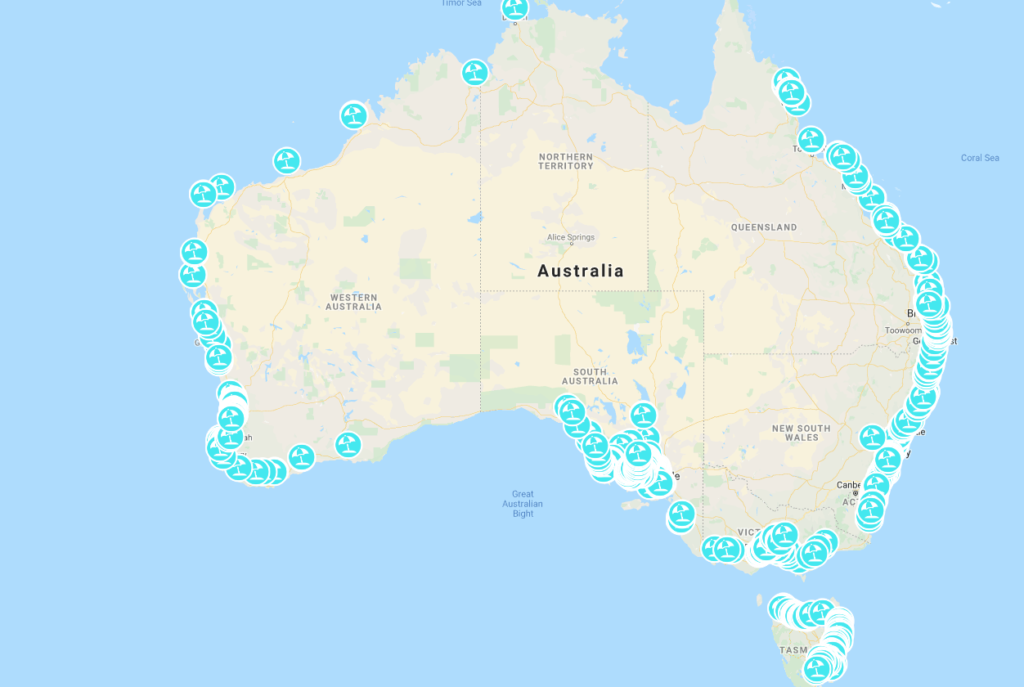 NEW SOUTH WALES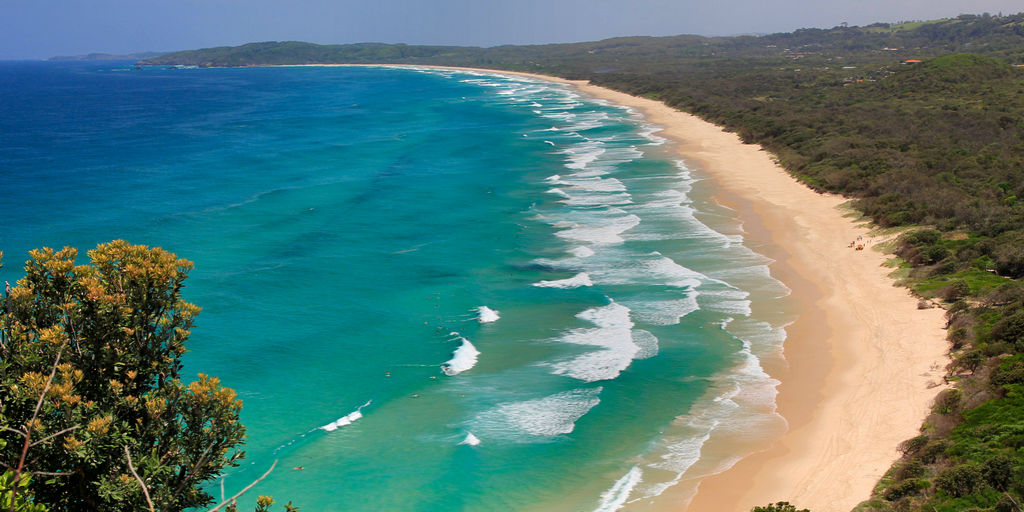 Tallow Beach
Suffolk Park, Byron Bay
Tallow Beach is a dog beach with a long stretch of soft sand back of Suffolk Park, only a few minutes drive from Byron Bay. It never gets too crowded but you are always very likely to meet other dogs to play with it. Or simply just enjoy the walk, maybe with a ball or frisbee to play with. Ocean views are simply stunning and although the action of Byron Bay is only a few minutes drive away, Tallow Beach offers peace and quiet. A little escape for both you and your pooch!
---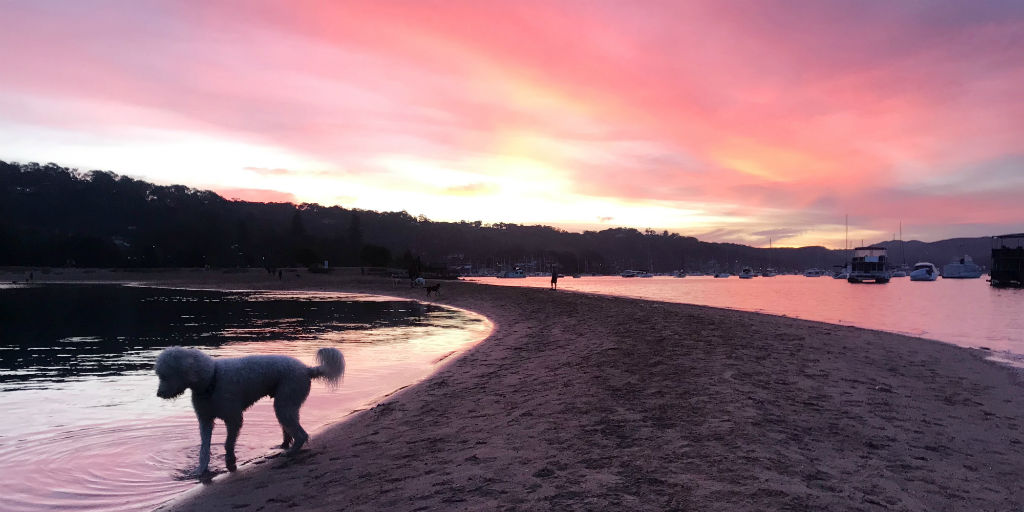 Rowland Reserve
Bayview, Sydney
With a large grassy area, stretches of golden sand, and the perfect place for a swim, it's no surprise Rowland Reserve is known as the best dog friendly beach in Sydney. There's plenty of fresh drinking water for your thirsty pup, and there are even dog washing services available on weekends. After a splash in the water with your pooch, why not head over to the super dog friendly Newport pub for a well deserved drink.
---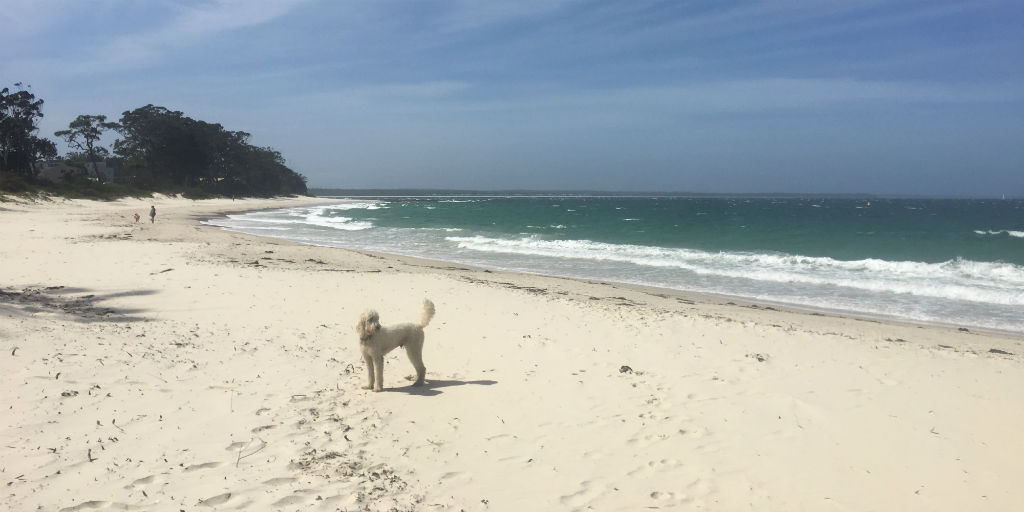 Huskisson Beach
Huskisson, Jervis Bay
With white soft sand and crystal clear waters, Huskisson Beach in Jervis Bay is a dog friendly beach you don't want to miss. The dog-friendly section at Huskisson Beach and foreshore reserve is between Tapalla Point and Tapalla Avenue.
Dogs are allowed to play, run and swim during the following times:
1st of Oct – 30th of April | 4pm – 8am
1st of May – 30th September | 3pm – 10am
---
QUEENSLAND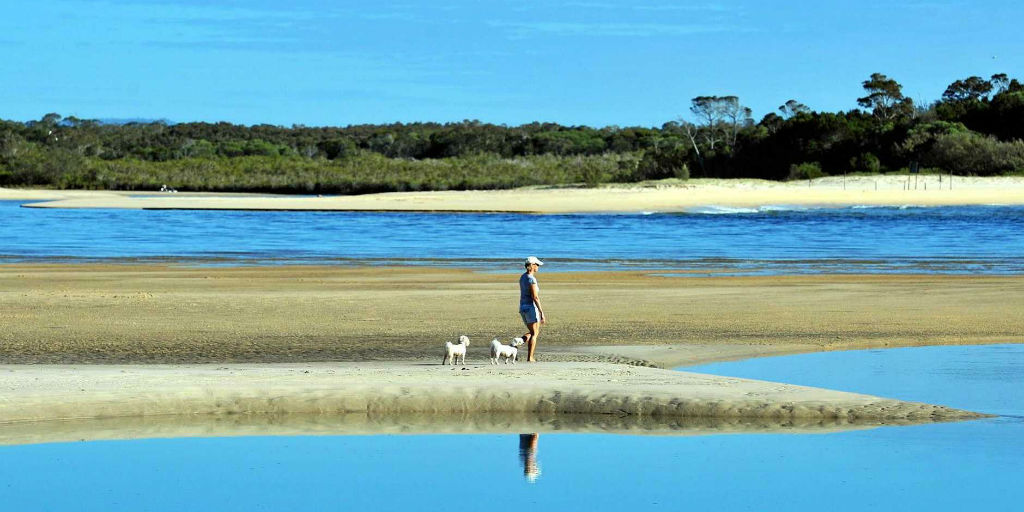 Noosa Spit
Noosa, Sunshine Coast
A popular spot for four legged friends, Noosa Spit is a 24 hour dog friendly beach that is a bundle of fun for pups and humans alike. With long stretches of golden sand, rolling dunes, and beautiful water views it's not hard to see why this spot is a one-stop beach shop. The beach is also right next to Noosa's bustling shopping paradise, Hastings Street, so after a splash and a play you can stroll to nearby cafes and bars with your furry love.
---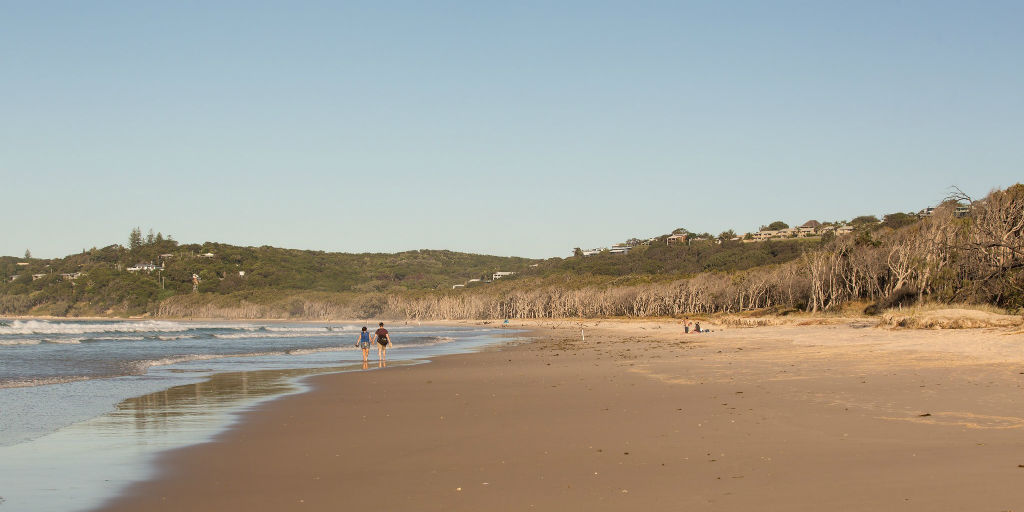 Home Beach
Stradbroke Island, Brisbane
With glorious stretches of white sand and crescent bays, Stradbroke Island is a paradise that's ideal for any family, including the furry members, Home Beach in North Stradbroke is dog friendly and allows off leash along the whole stretch. The beach extends for around a kilometre from Cylinders Beach Headland to Adder Rock.
---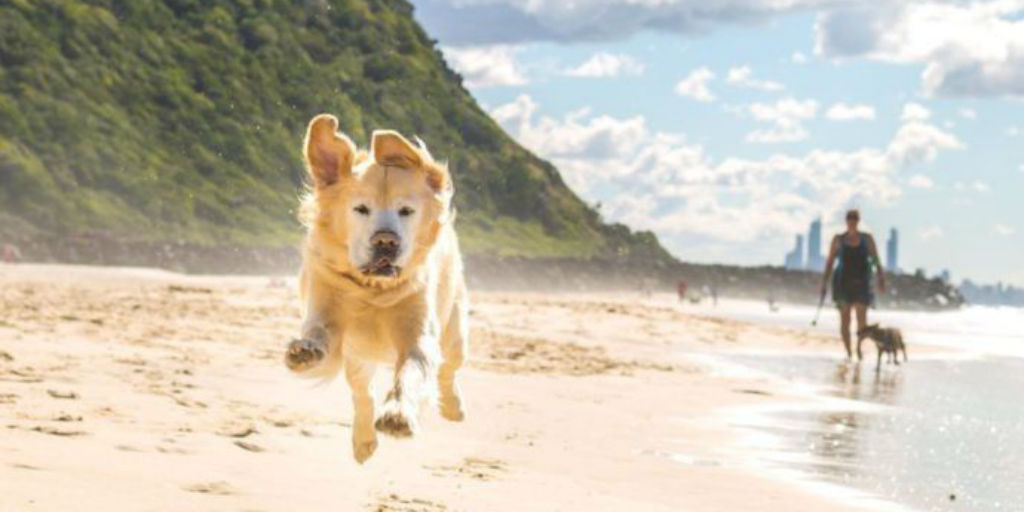 Tallebudgera Beach
Palm Beach, Gold Coast
With glorious stretches of white sand and crescent bays, Stradbroke Island is a paradise that's ideal for any family, including the furry members, Home Beach in North Stradbroke is dog friendly and allows off leash along the whole stretch. The beach extends for around a kilometre from Cylinders Beach Headland to Adder Rock.
---
SOUTH AUSTRALIA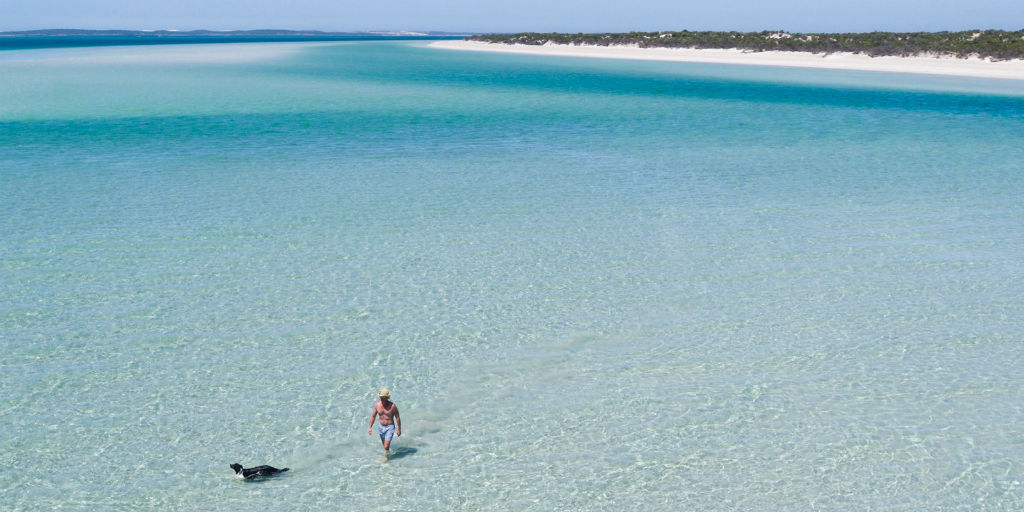 Farm Beach
Little Douglas, Eyre Peninsula
Farm Beach on the Eyre Peninsula of South Australia is a stunning 24 hour dog friendly beach where your pup can splash, play and explore until their heart's content. The beautiful beach is located approximately 53 kms from Port Lincoln and a 2km stretch of sun, surf and sand with 33 campsites and cracking coastal views.
---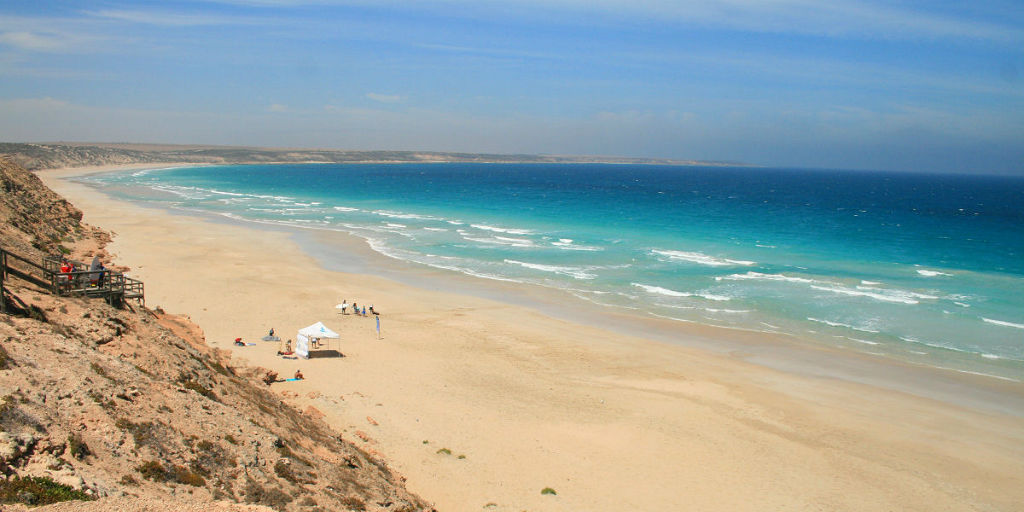 Berry Bay
Corny Point, Yorke Peninsula
Berry Bay located a few minutes from Cap Clairout is one of the most amazing dog friendly beaches in Yorke Peninsula. Endless stretch of white sand and beach break make it the perfect place to take your dog for a good run. The clifftop views from the car park give you a sweeping look back over to Corny Point Lighhouse.
---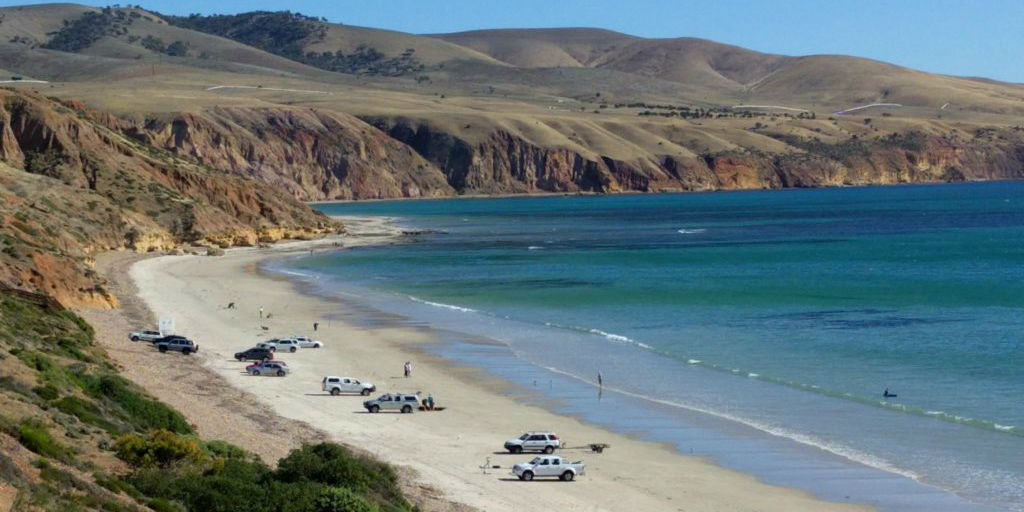 Sellicks Beach
Sellicks Beach, Adelaide
South of Adelaide, Sellicks Beach is a great off-leash beach for pups to run free. The popular fishing spot is where the Mount Lofty Ranges meets the sea, and offers a gorgeous view of the South Australian coastline. The open exercise area runs between Robert Street, south to "Cactus Canyon", where the Onkaparinga council ends.
---
TASMANIA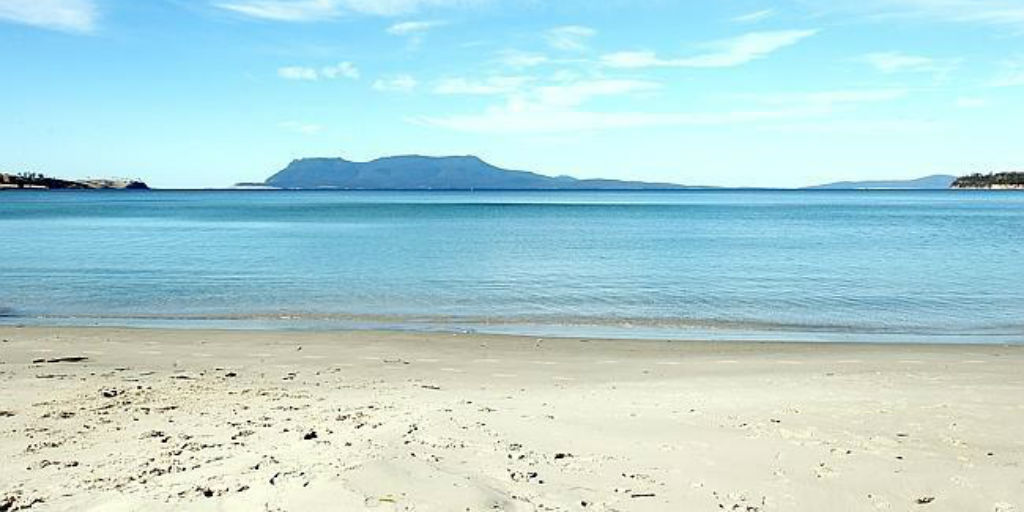 Raspins Beach
Orford, Tasmania
Named Tasmania's Cleanest Beach in 2014, Raspins Beach is a stunning place to stretch both two and four legged legs. Crystal clear water and white stretches of sand await you and your canine pal.
Dogs must be on lead 10am – 6pm from 1st Dec – 1st March. Off leash at all other times excluding the sandspit in the Prosser River mouth, which is a Dog Prohibited Area.
---
VICTORIA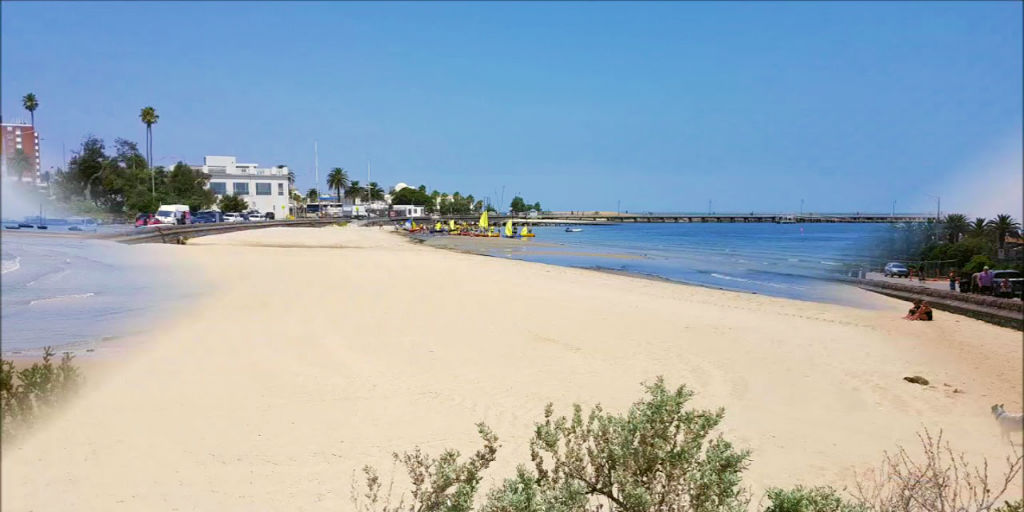 West Beach & St Kilda Harbour
St Kilda, Melbourne
West Beach and St Kilda Harbour are two beaches that are 24 hour off leash zones for your pup, every day of the year! Tucked beside St Kilda pier, these beautiful beaches are some of Melbourne's most dog friendly spots. There's lots to explore and sniff out, plus plenty of other furry friends for your pooch to greet. When you and your pup are all frisbee'd out, head on over to the nearby West Beach Bathers Pavilion, a dog friendly bar with a great vibe and stunning views.
Please note: dogs are not allowed on the environmentally sensitive dune area and between the two beaches.
---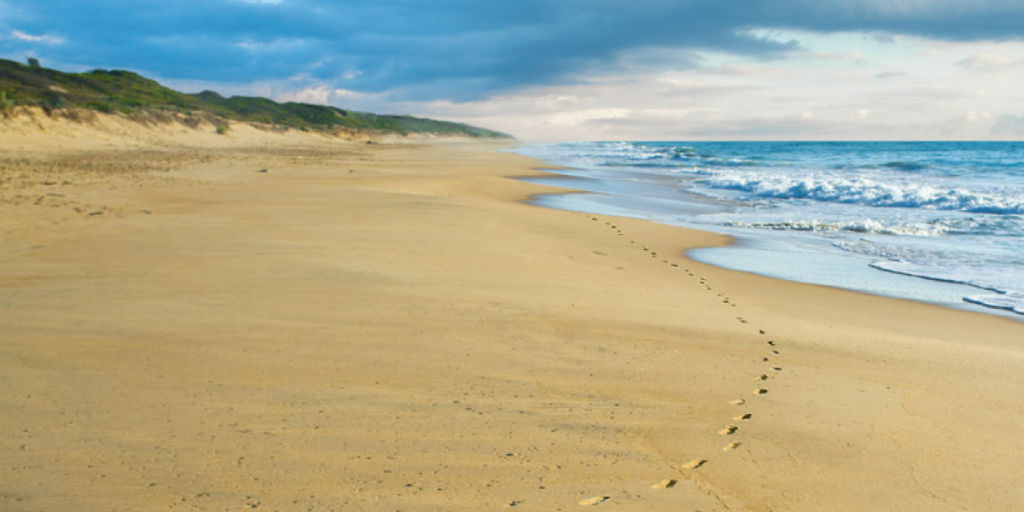 Golden Beach | Ninety Mile Beach
Golden Beach, Gippsland
This dog friendly beach is part of a ninety mile long stretch of pristine golden sand that separates the Gippsland Lakes from Bass Strait. Golden Beach is often secluded and offers plenty of space for you to launch a ball for your pup. Dogs are welcome off lead in all parks and beaches in Golden Beach except for Golden Beach/Paradise Beach Community Centre Playground Area.
---
WESTERN AUSTRALIA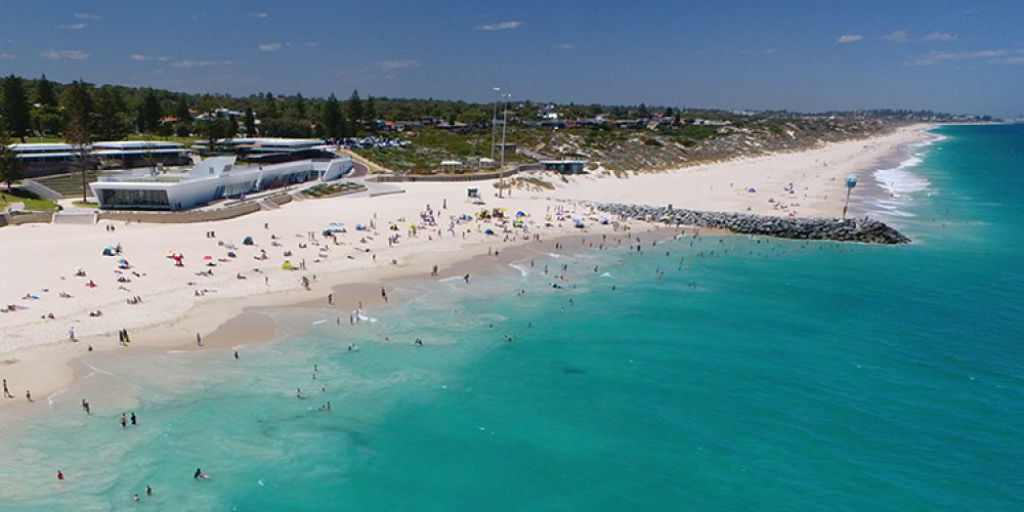 South City Beach
City Beach, Perth
South City Beach is one of Perth's most popular beach destinations to visit with your pup thanks to its wide sandy beach and small waves perfect for splashing about in. The 2km stretch offers plenty of unleashed fun to be had and its perfect for both dogs and owners to swim. Plus, the City Beach dining precinct is just a few paw-steps away – why not stop by for some delicious fish and a pint at the dog friendly Clancys Fish Pub.
---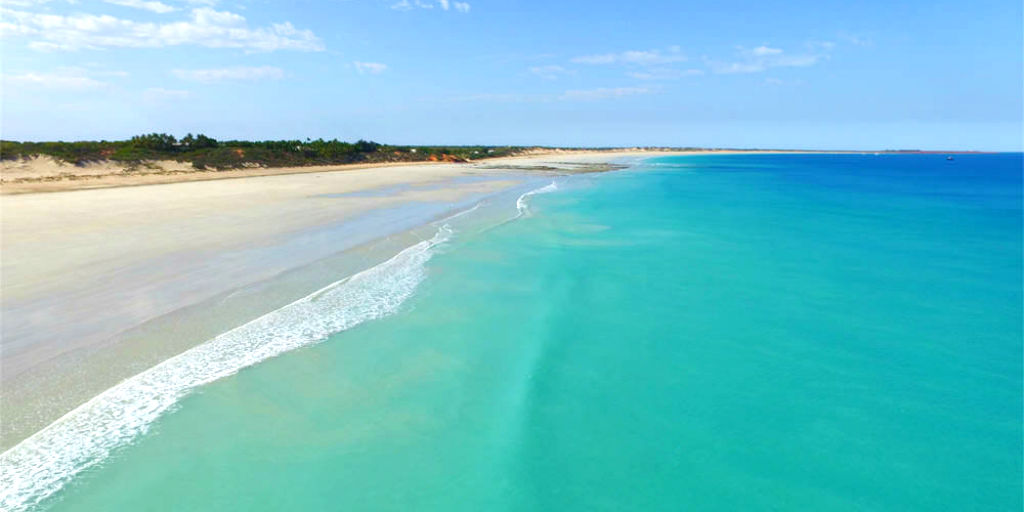 Cable Beach
Cable Beach, Broome
With 22 kilometres of pristine white sand edged by the stunning turquoise water of the Indian Ocean, the dog friendly Cable Beach in Broome attracts plenty of visitors, including furry ones! The eye-catching backdrop of sand dunes and ochre red cliffs will keep you amazed while your pup enjoys the salt air in his fur. Dogs are allowed off leash everywhere on the enormous white sand filled Cable Beach except between the Surf Club and 1km north of the rocks.
---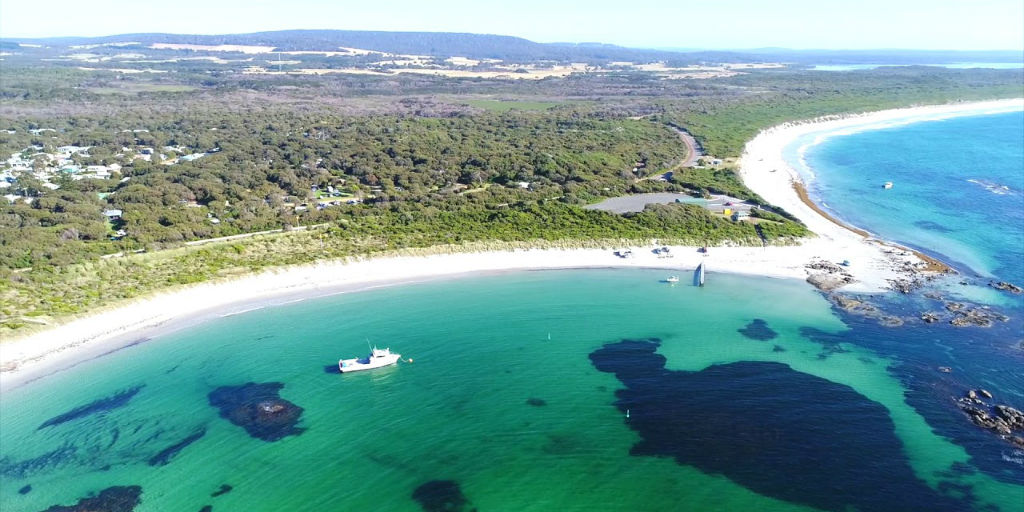 Peaceful Bay
Peaceful Bay, Rainbow Coast
Just 30 kms east of Walpole and set on the Great Southern Ocean, Peaceful Bay is exactly what its name promises. The secluded beach wraps around the headland offering plenty of space for enjoying the water. Dogs are welcome off leash to the east of the main swimming area (boat launching side), as denoted by signs.
---
Find other dog friendly places across Australia and make the most out of our free Dog Friendly Travel Guides! Few examples below.