5 Most Amazing Dog Friendly Beaches in South Australia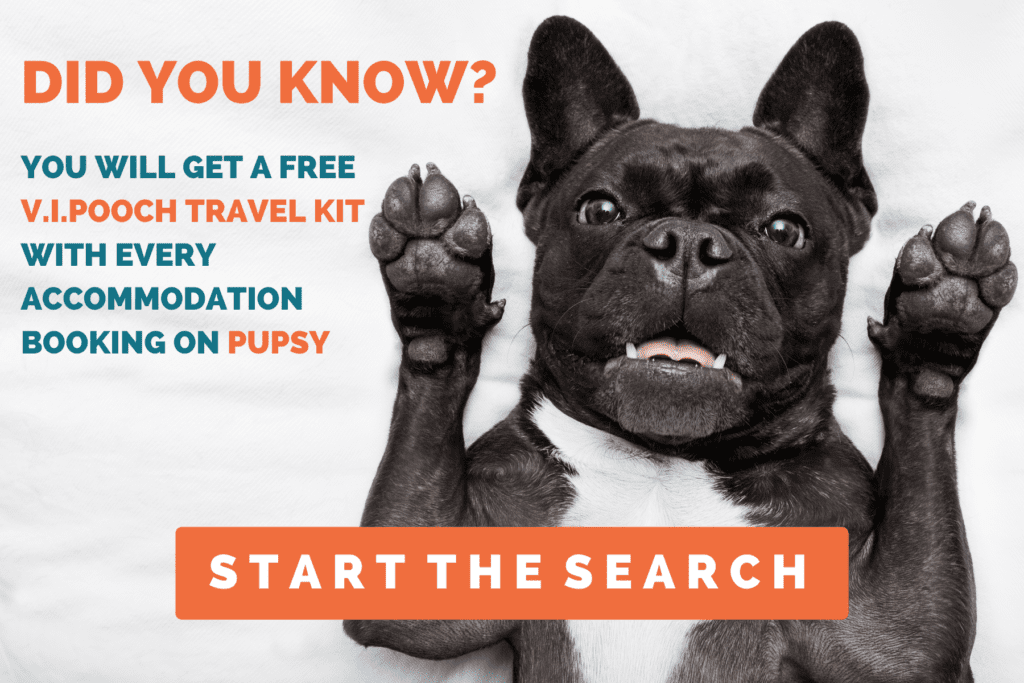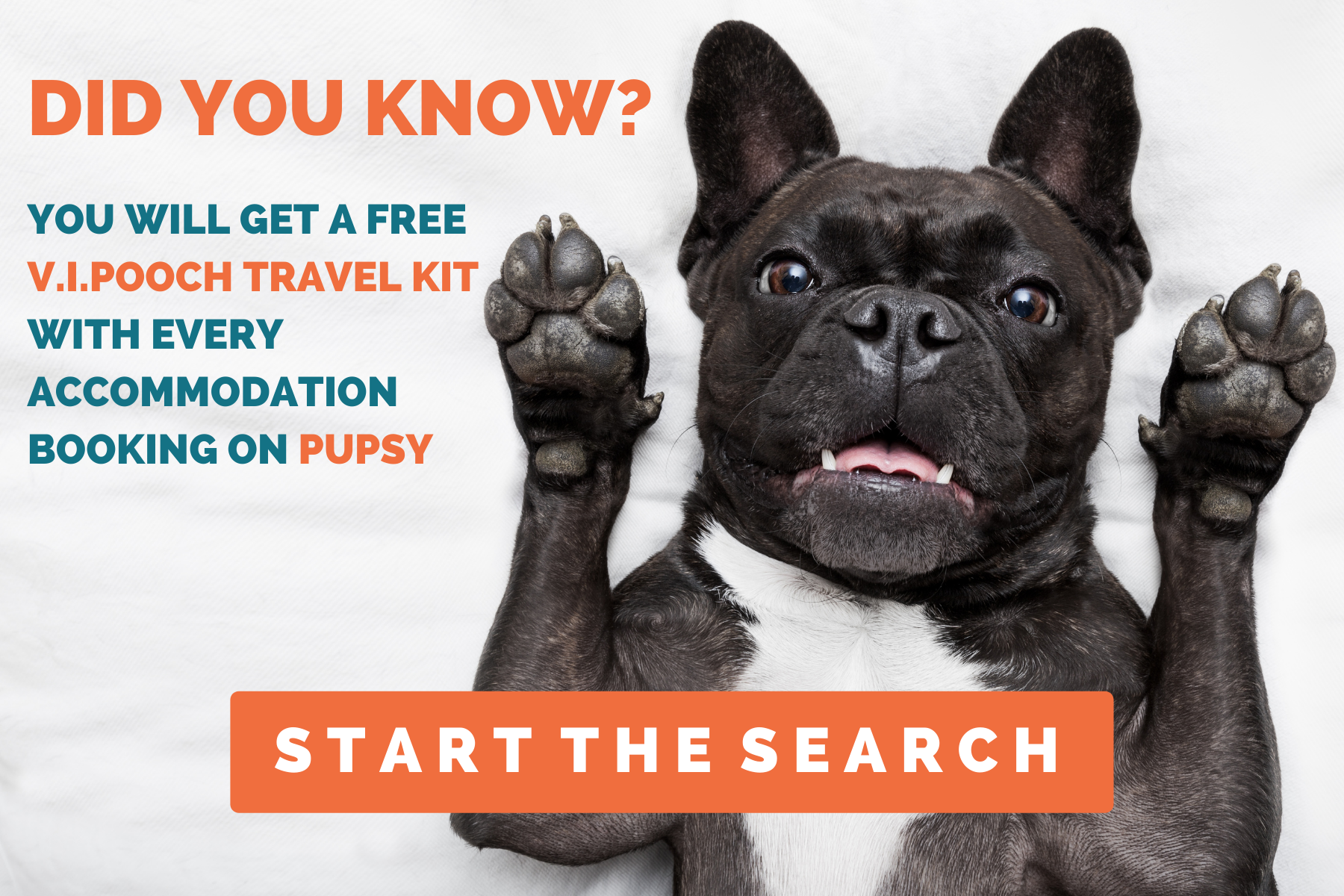 5 Most Amazing Dog Friendly Beaches in South Australia
Written and Photographed by Meredith Schofield
In our trusty 1975 kombi Etta, we – that's me Mez, my husband Sean and our rescue pup, Bandit, put rubber to road and headed out on a great Australian road trip adventure.
Australia is so unique and diverse. It's impossible to see everything in one trip across such a vast country. Over our journey, there were certain places and experiences that stood out the most and we couldn't help but share some of our highlights with you.
We are a water loving family, especially our dog Bandit. We are at home on the beach and in the surf, so we thought we'd save you some leg work – here are our top dog friendly beaches of South Australia. It was hard deciding but we think these beaches have everything you want in a great oceanside escape – clear water, white sand, stunning surrounding landscapes and of course they are all dog-friendly.
"Around Australia at 80ks" is a stunningly documented journey by Mez, full of dog friendly travel advice and mesmerising photography. You can get your copy here!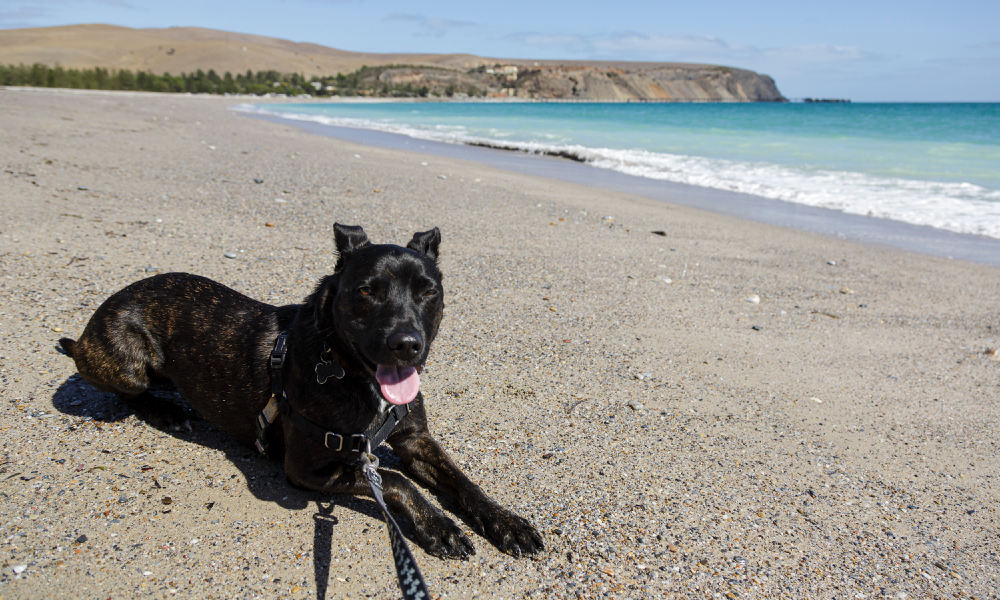 1. Rapid Bay, Fleurieu Peninsula
Nestled in a small cove near the tip of the Fleurieu Peninsula and surrounded by large rolling hills is the oceanside hideaway of Rapid Bay. The water radiates a luminous turquoise and the pebbly beach stretches far north, leading to a huge towering granite hillside with a cave cut into the cliff face. The campground is right on the water's edge and the sunsets in the evening are a sight to behold. Dogs allowed off leash.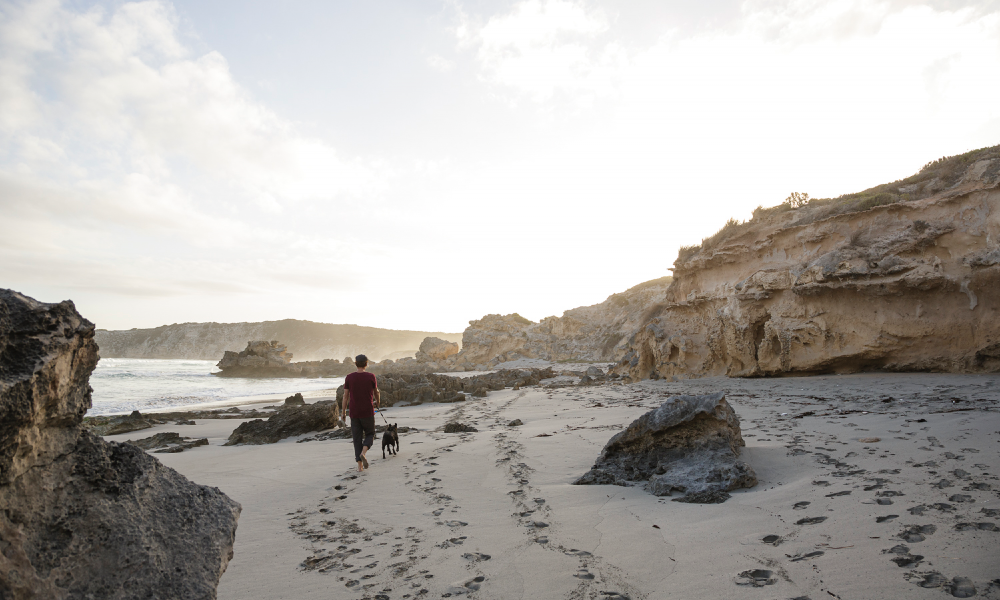 2. Pennington Bay, Kangaroo Island
Pennington Bay on the southern side of Kangaroo Island is an epic hidden beachside hideaway surrounded by beautiful bushland, rolling dunes and stunning cliff faces. Large rocky limestone boulders rise out from the shore and the views of the Southern Ocean are remarkable. There's even a coffee caravan at the entrance to the beach. Please note that dogs are allowed ON LEASH at Pennington Bay, still worth it though.


BOOK DOG FRIENDLY ACCOMMODATION ON PUPSY
Get free V.I.Pooch Travel Kit (worth $70) with each booking
Dog Friendly House | Murray River (SA)
Guests up to 15 | Bedrooms 3 | Bathrooms 4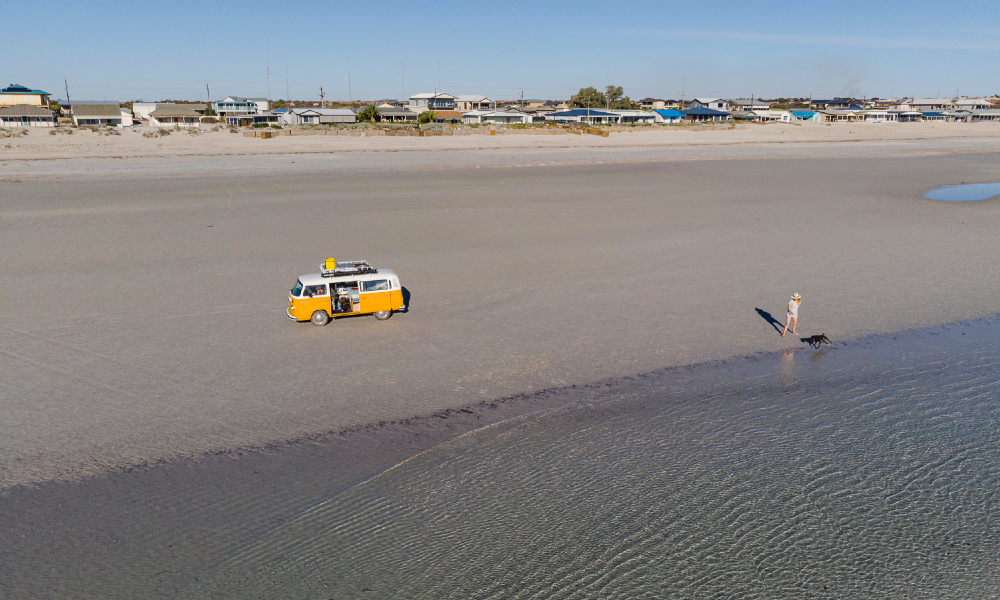 3. Wallaroo, Yorke Peninsula
The deep port town of Wallaroo is a slice of heaven with its expansive beach tidal flats and crystal clear waters. The best thing about Wallaroo is the drive-on beach at the northern side of the Bay. Find yourself a private spot on the sand and park up at the water's edge where you'll be playing and swimming in no time. Dogs allowed off leash.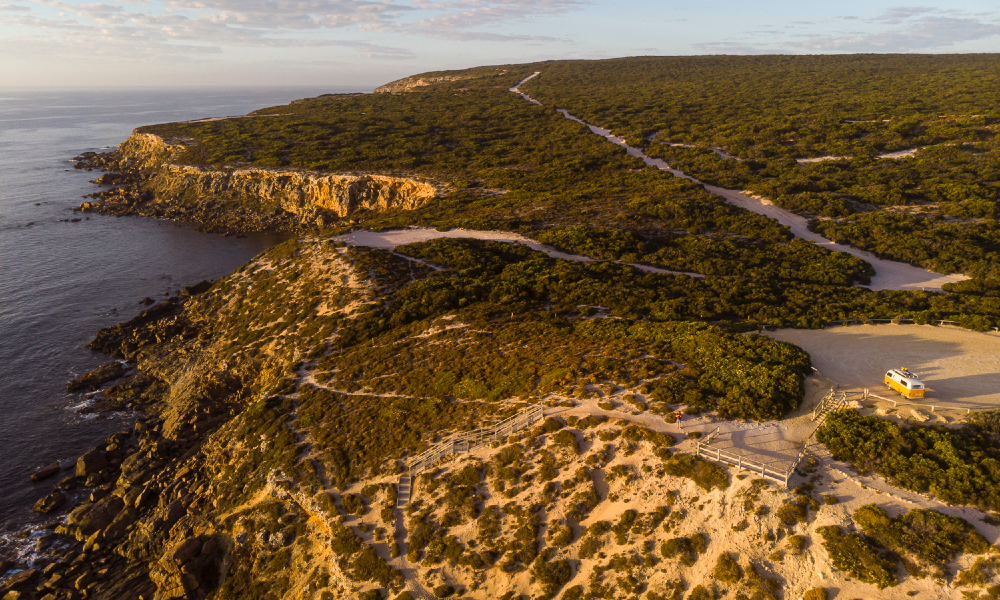 4. Fishery Bay, Eyre Peninsula
Tucked away in a protected bay on the eastern side of the Eyre Peninsula you'll find the white sandy beaches of Fishery Bay. The curved, protected bay showcases stunning clear blue waters, rustic bushlands and stunning views of the gulf from high up on the surrounding granite cliffs. Dogs allowed off leash.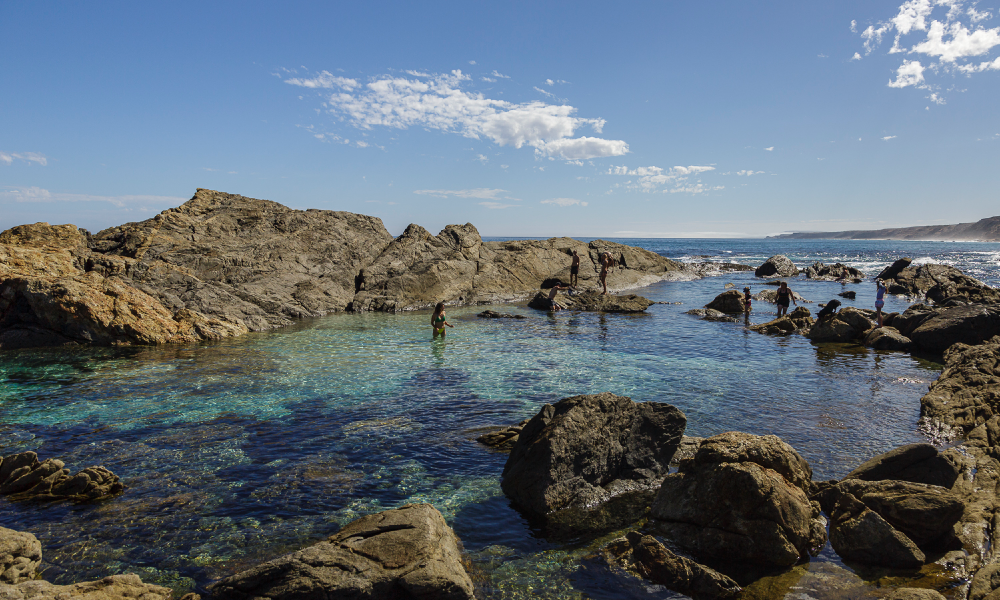 5. Greenly Beach and Rock Pool, Eyre Peninsula
The heavenly Greenly Beach situated on the western side of the Eyre Peninsula is a dog's delight. With glistening turquoise waters, golden sand and free bush camping, it is a magical spot to take your pooch. There is a rocky outcrop to the north and hidden around the headland is the beautiful Greenly Rock Pool. Dogs allowed off leash.