5 Most Amazing Dog Friendly Beaches in Western Australia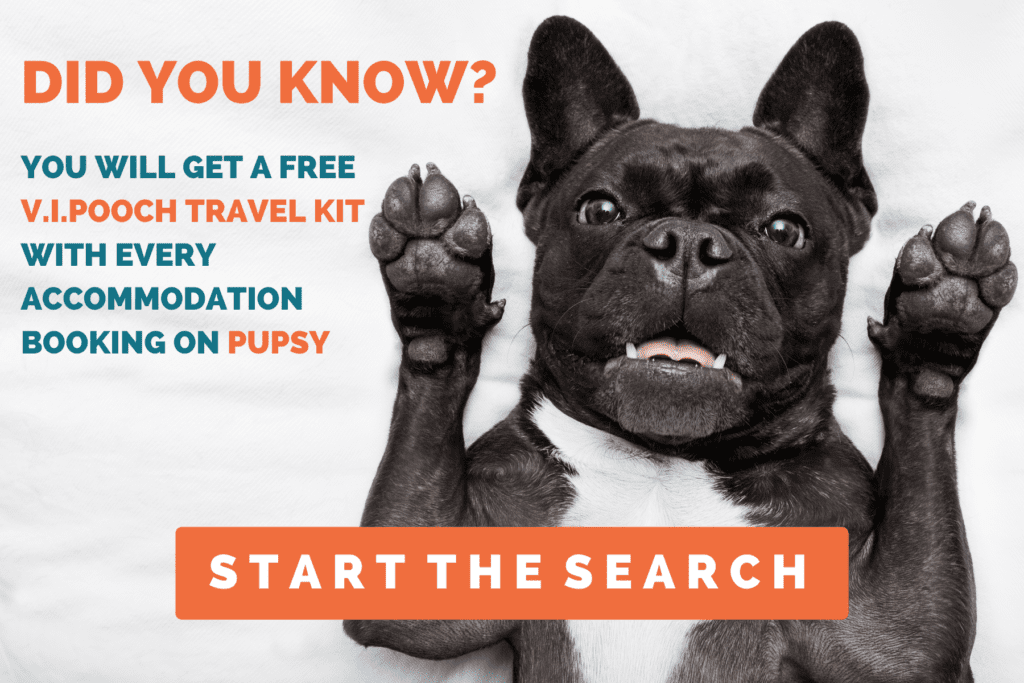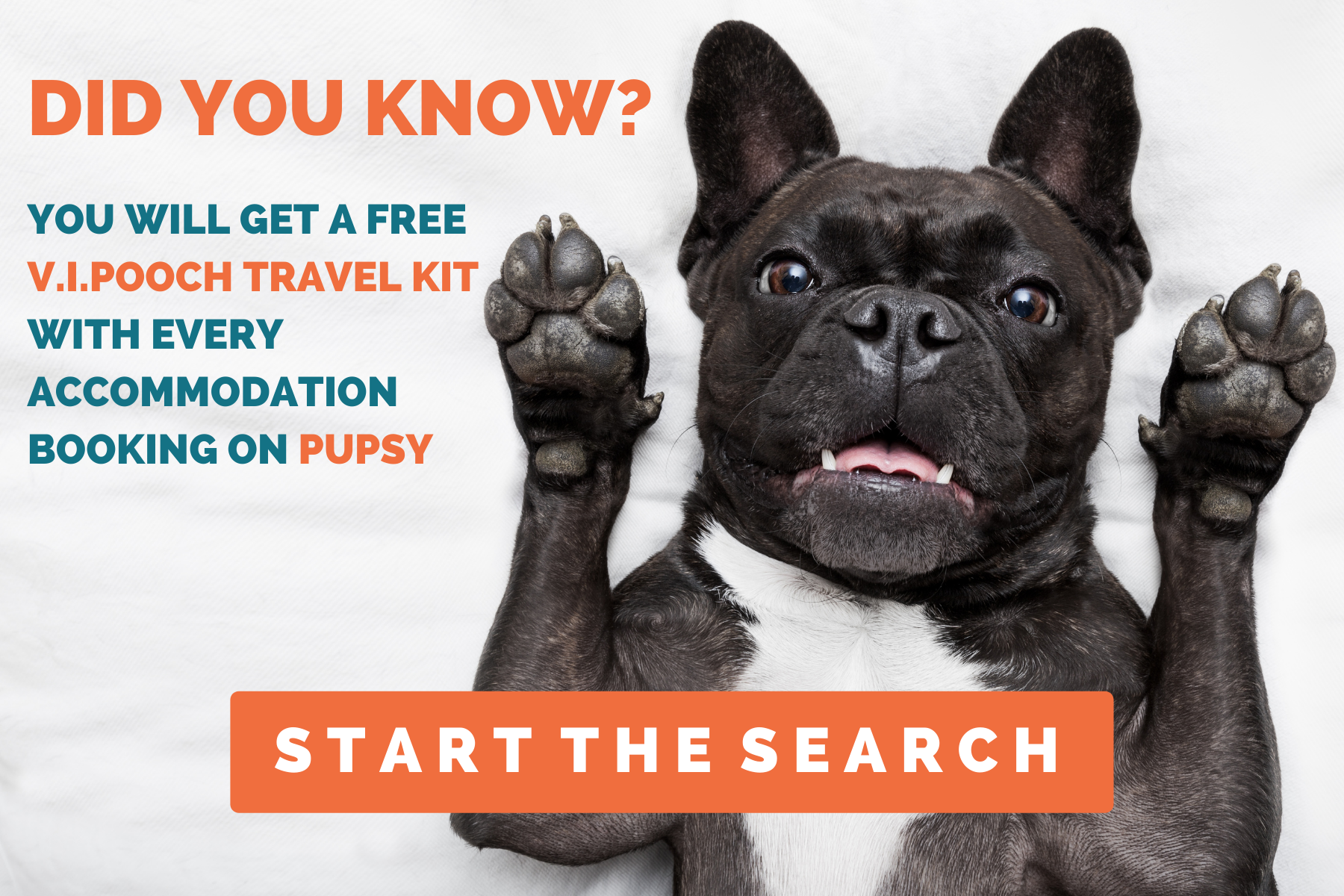 5 Most Amazing Dog Friendly Beaches in Western Australia
Written and Photographed by Meredith Schofield
In our trusty 1975 kombi Etta, we – that's me Mez, my husband Sean and our rescue pup, Bandit, put rubber to road and headed out on a great Australian road trip adventure.
Australia is so unique and diverse. It's impossible to see everything in one trip across such a vast country. Over our journey, there were certain places and experiences that stood out the most and we couldn't help but share some of our highlights with you.
We are a water loving family, especially our dog Bandit. We are at home on the beach and in the surf, so we thought we'd save you some leg work – here are our top dog friendly beaches of Western Australia. It was hard deciding but we think these beaches have everything you want in a great oceanside escape – clear water, white sand, stunning surrounding landscapes and of course they are all dog-friendly.
"Around Australia at 80ks" is a stunningly documented journey by Mez, full of dog friendly travel advice and mesmerising photography. You can get your copy here!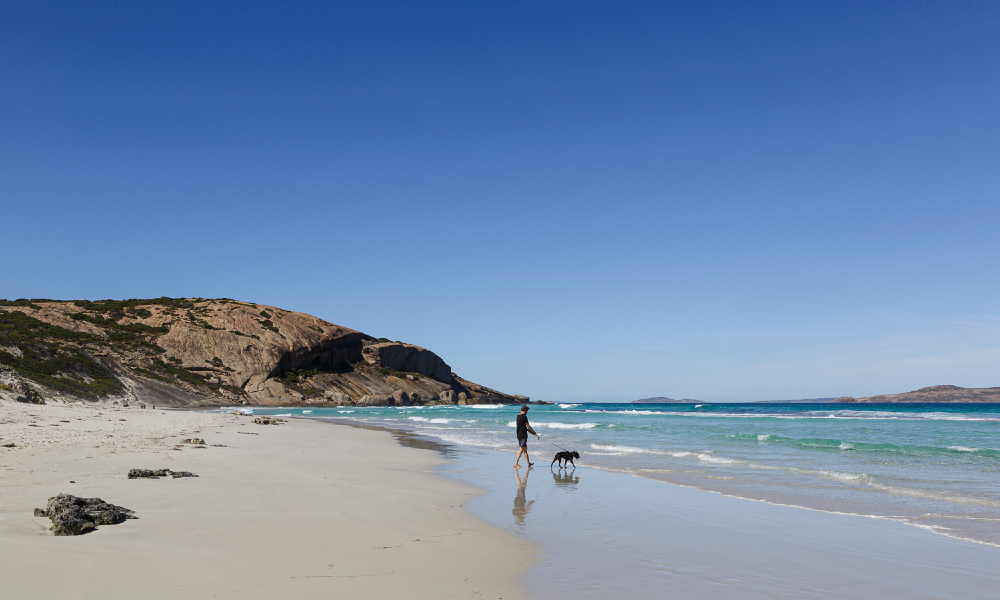 West Beach, Esperance
Hike down the steep wooden staircase to the beachside oasis that is West Beach. You've arrived in heaven with the whitest of sands, clearest of waters, dolphins playing in the bay and an array of large rocky outcrops dotting the coastline. The beach has a natural lagoon that sits between the shore and a long rock reef, which protects the lagoon from sharks which makes it perfect for a dip with your pooch.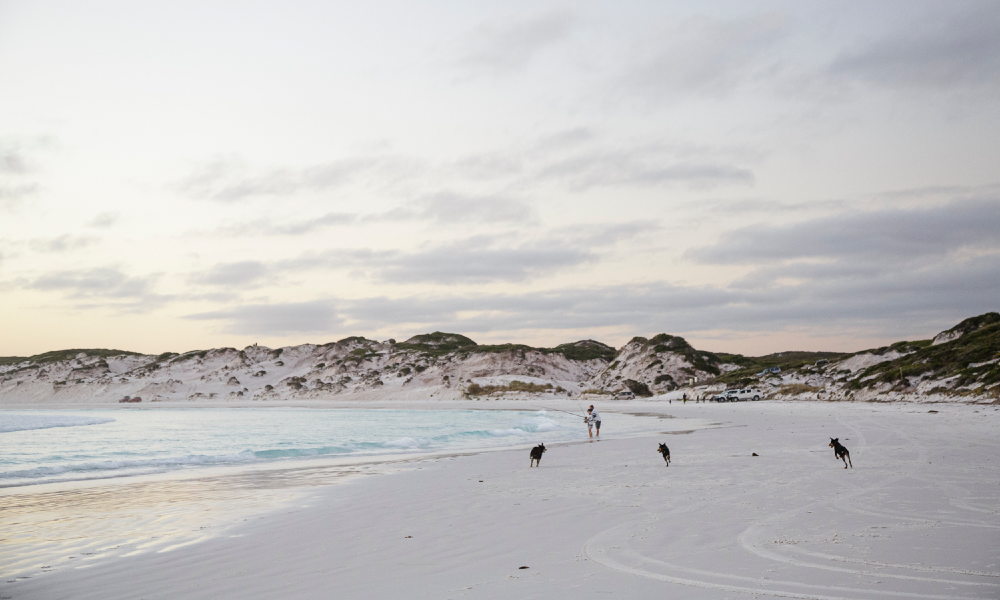 Wharton Beach, Esperance
On the eastern side of The Cape Le Grand National Park, just west of Duke of Orleans Bay, is the stunning Wharton Beach. With its curved bay, pure white sand and divine waters it makes the best spot for an afternoon swim and chill. The bay is surrounded by amazing native bushlands that are home to many species of unique and stunning flora.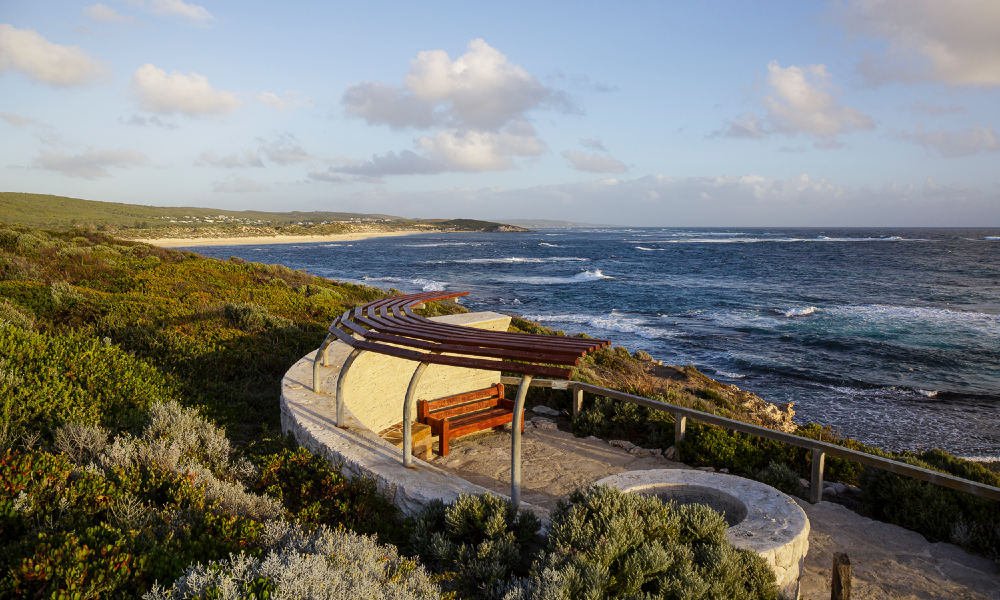 Prevelly Beach (Margaret River)
The views from the top of Surfers Point car park are awe-inspiring and the car park is the best place to set up for the day with your pooch. Take in the landscape and enjoy the freedom of this stunning stretch of coastline with deep turquoise waters, rocky outcrops and perfect sandy shores which are dotted with protected swimming holes – perfect for you and your dog to play in. The northern section of the beach that connects to the point is off leash all day.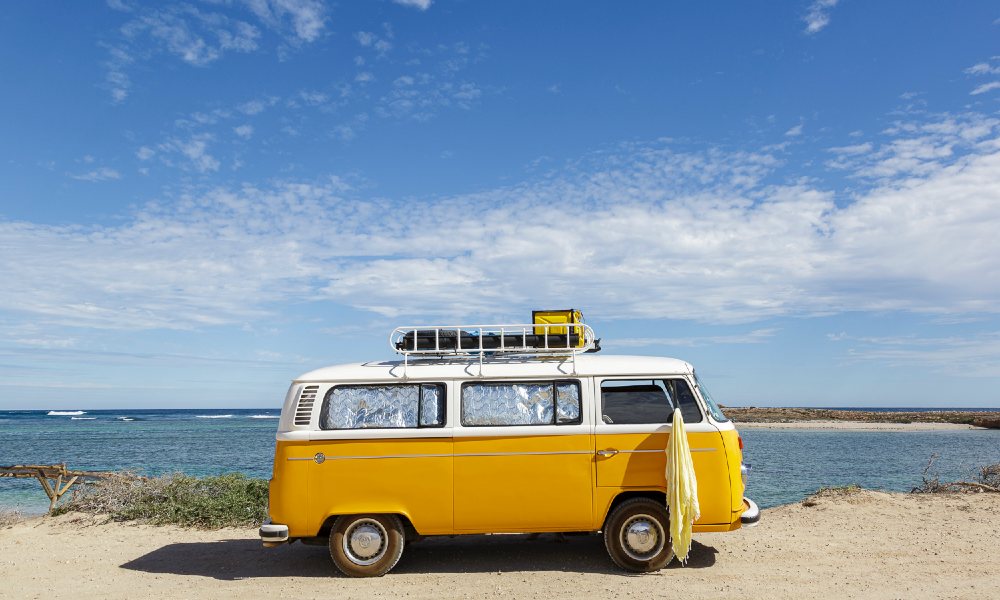 Point Quobba, Coral Coast
Point Quobba with its towering lighthouse, epic blow holes and snorkeling delights is a must see destination on the Coral Coast. Just south of the famous Quobba Blowholes sits a lagoon known locally as 'The Aquarium' because of its amazing snorkelling. The protected waters are filled with sea life and the most stunning coral. Maybe the greatest thing about this place is that it's dog-friendly. Although Bandit can't quite work a snorkel yet, he still enjoyed swimming and relaxing on the beach.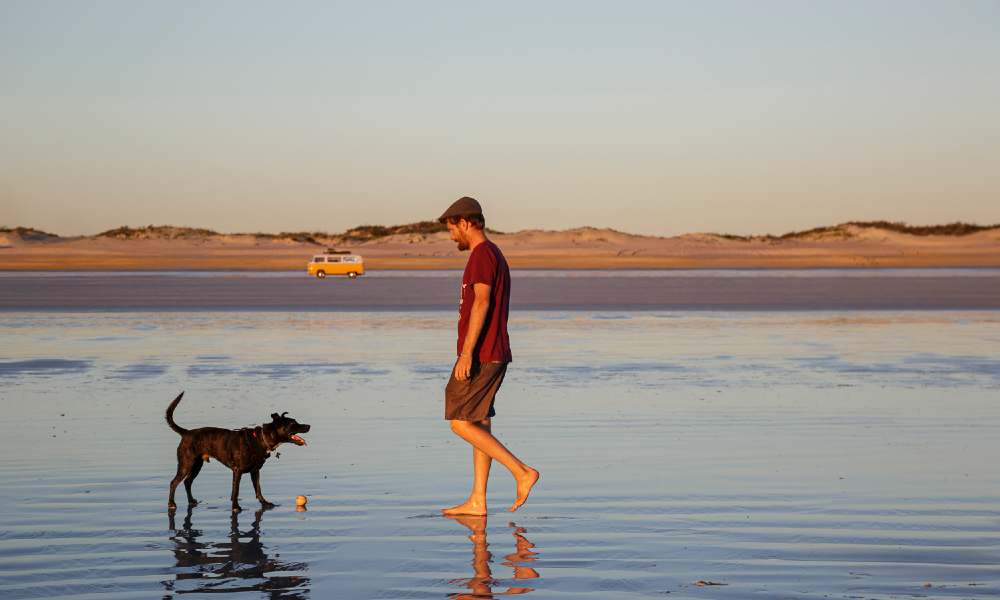 Cable Beach, Broome
Cable Beach is truly a magical spot, especially if you can navigate the 4×4 rocky track onto the beach. Head down the sandy highway and find our own quiet spot of tropical heaven. The sunsets here are particularly awe inspiring, so sit back, relax and enjoy this epic stretch of The Kimberley coast.