Camping with your dog is a highly rewarding experience for both of you. Explore new places and scents or go for a swim in the nearby river or ocean. At the end of the day simply sit and relax with friends and family without the fuzz and buzz of the city.
There are millions of blogs written about camping checklists so we decided NOT to create yet another one reminding you of bedding, water bowls, tick tablets, first aid kits, leash, collar… you know the drill! In stead we did some extensive study on WHERE you can go camping with your dog.
We have listed the Top10 dog friendly camping sites in NSW. For the full list of dog friendly campsites click HERE!
Turon Gates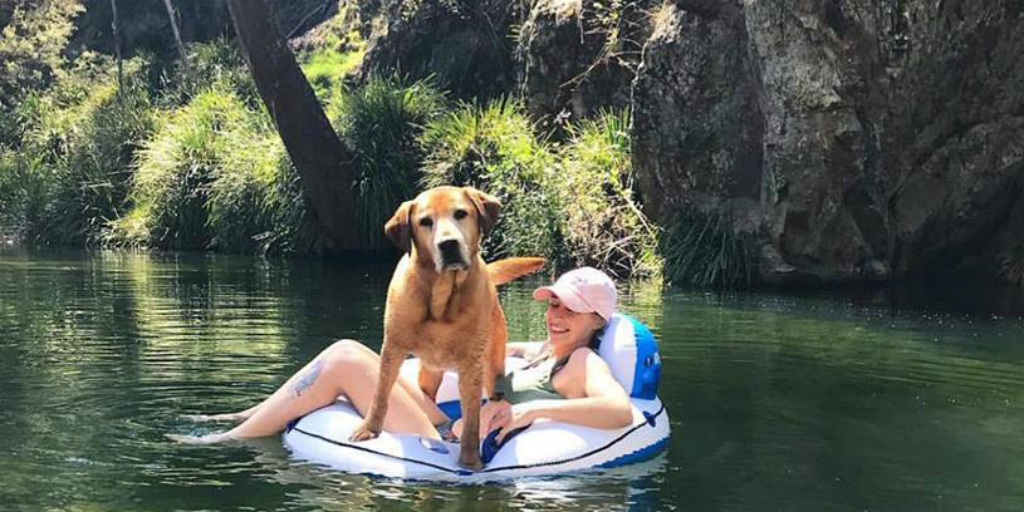 Spread over 6000 acres, Turon Gates is one of the most remote dog friendly camping destinations, yet only a few hours drive from Sydney. Choose from rustic and eco friendly cabins or camp near the river. Or maybe choose something in between i.e. glamping of course!
942 Upper Turon Road, Capertee
Mystery Bay Campground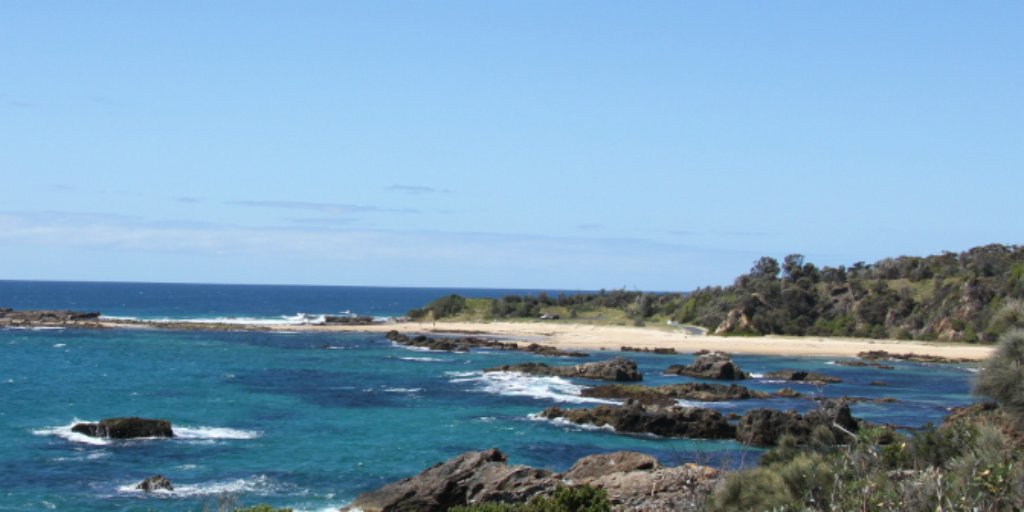 Dog Friendly campsite combined with a dog friendly beach. Win-Win all around. Note that Mystery Bay Campsite doesn't take bookings so it's on first come first serve basis. Once you are in the area, drop by at the beautiful village of Tilba, home of River Cottage Australia!
190 Mystery Bay Road, Mystery Bay
Shallow Crossing Camping Ground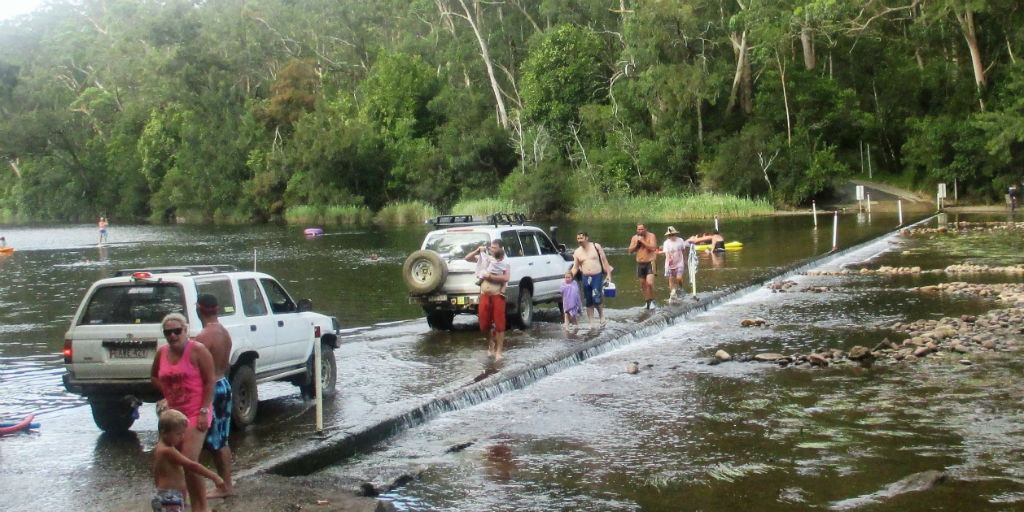 Dog friendly private bush campsite along the Clyde River in Southern NSW. Tidal river offer great swimming for families with kids as well as their dogs. Campsite is located roughly half way between Ulladulla and Batemans Bay.
2350 The River Road, Mogood
Yadboro Flats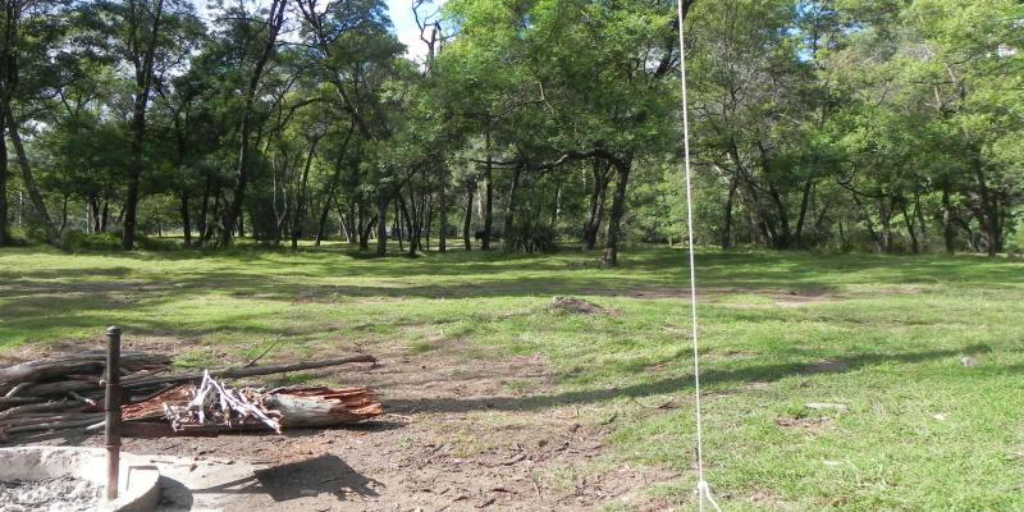 Another peaceful spot on the banks of the Clyde River. Pack a picnic blanket and your fishing gear, with bass fishing popular in this area. Other popular activities include bushwalking, swimming and four-wheel-drive touring. Note that dogs are allowed only at the Yadboro Flat camping area and not in adjoining national park areas.
Western Distributor Road, Yadboro
Grady's Riverside Retreat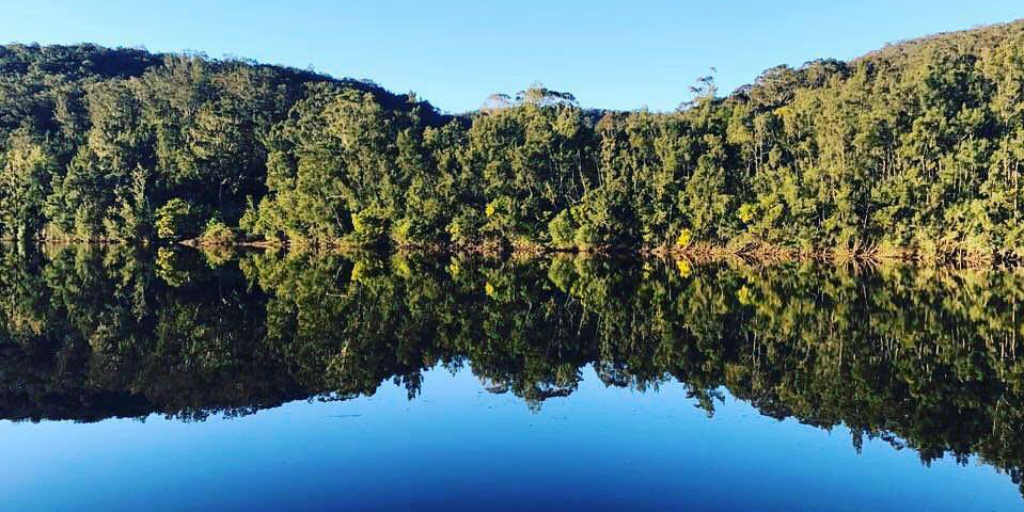 Located on the beautiful banks of Shoalhaven river, Grady's is surrounded by natural bushlands, mountains and cliffs. This makes Grady's Riverside Retreat an ideal place to bring your friends and family to relax, unwind and enjoy the scenery.
674 Burrier Road, Burrier
Glenmack Park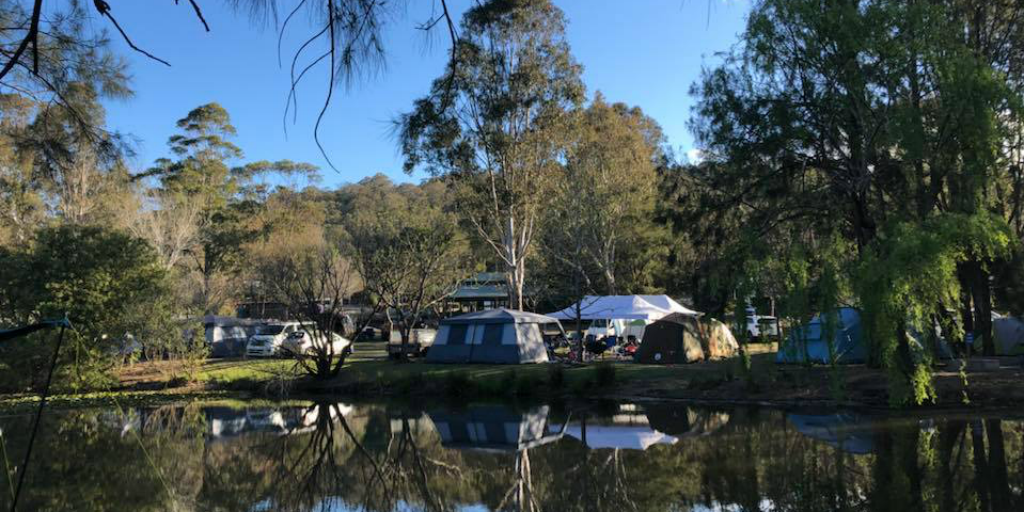 Beautiful campsite / holiday park in the heart of Kangaroo Valley with heaps of amenities such as swimming pool, canoes, bikes, animals, mini golf…
215 Moss Vale Road, Moss Vale
Delicate Campground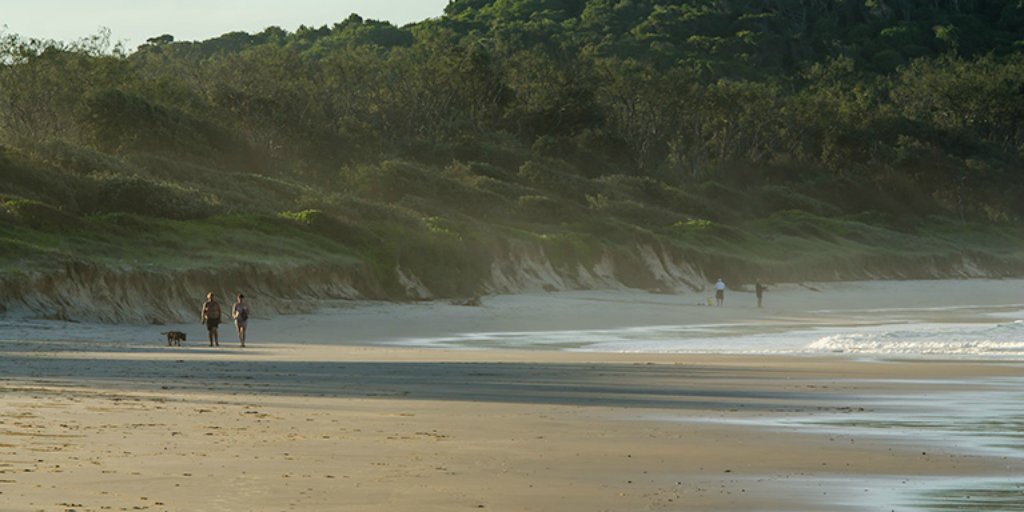 Create some family memories at the remote Delicate campground. Being located in Goolawah Regional Park, you can bring your dog along to the campground to join in the family snaps. A fabulous spot for beach camping, this back-to-basics campground has all the ingredients for a classic beach holiday.
1010 Point Plomer Road, Crescent Head
Coachwood Camping Area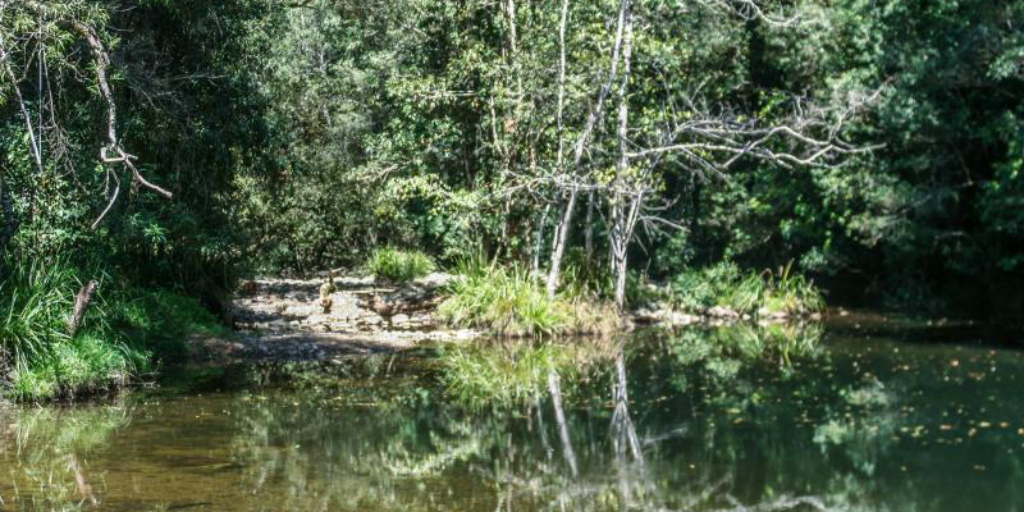 Chichester State Forest along Telegherry River has been harvested many times over for timber, for many decades – some for over 150 years – meaning the forests you see today are re-growth forests. On the opposite bank to Frying Pan Creek is breathtaking Coachwood camping area. This spot is popular with family groups and those wishing to enjoy river-based activities.
Chichester State Forest, Upper Allyn
Riverwood Downs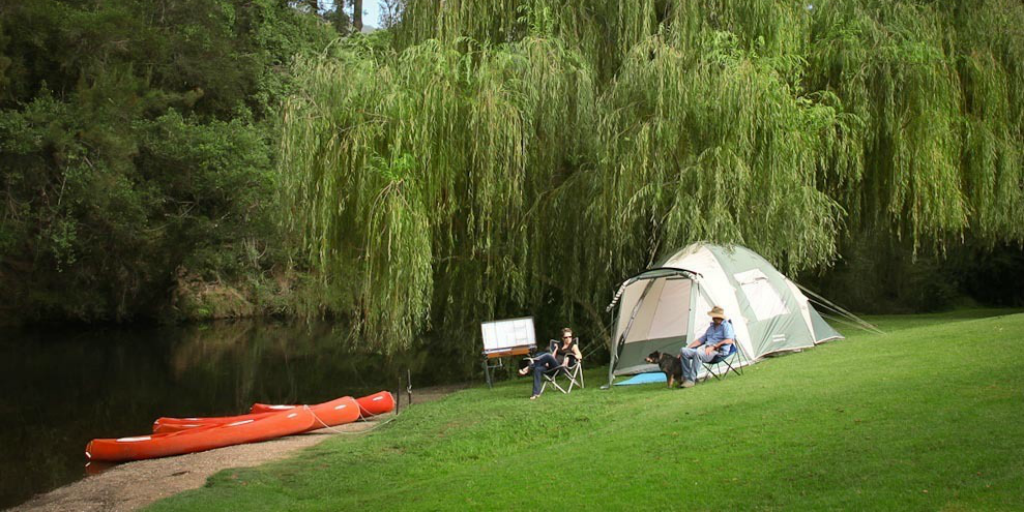 Dog friendly Riverwood Downs camping area is filled with activities from great bush walks and horse rides to tennis, volleyball or canoeing. Also the rare platypus live in the area so please ensure your dog is under sufficient control at all times.
311 Upper Monkerai Road, Monkerai
Wollondilly River Station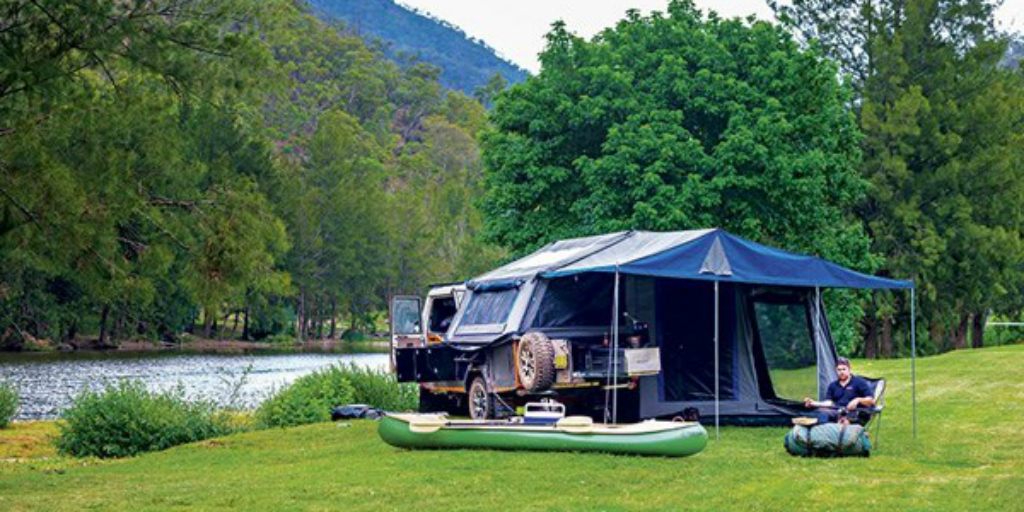 Family run camping site with owners living within the area. Never crowded and surely not over commercialised. If you are after an affordable bush camping experience with your dog, Wollondilly River Station should definitely be on your radar.
4650 Wombeyan Caves Road, Wombeyan Caves
You can find other dog friendly camping areas and holiday parks on Pupsy!
Happy Camping!
---
Find dog parks near you or discover new places to sniff on Pupsy!
Choose from dog friendly accommodation, pubs/bars, beaches & wineries just to name a few…
SIGN YOUR DOG UP TO PUPSY NOW AND CREATE A FREE PROFILE!
Unleash pawsome (and free!) Pupsy features for your dog:
Bookmark your favourites and write reviews to help other dog owners
Find new mates for your dog & send friend requests | search by council, breed or age
Check in to places so your dog's friends know where to find you
…and many more

Pupsy is the furriest community on Earth dedicated to make all our dogs feel special!