Discovering dog friendly Sydney – Adventures of Lumi the Groodle –  Inner West
Woof everyone,
Boy,  do I have a story to tell from this weekend's adventure to the dog friendly Inner West! My human parents asked if I was ready to go somewhere new, which got me so excited that I might have accidentally jumped onto the couch… Thankfully they understood that I was just so happy to hear those words.
VICTORIA PARK –> 4 BONES RATING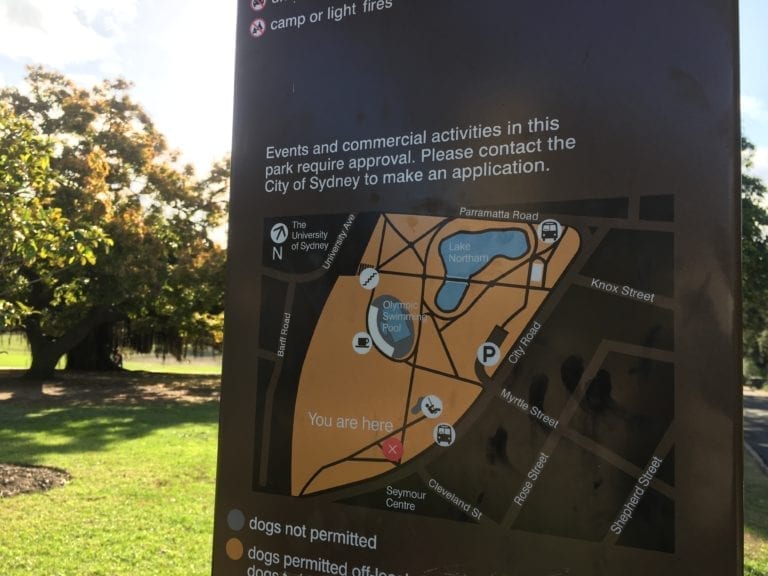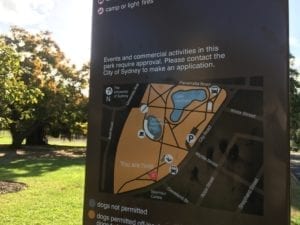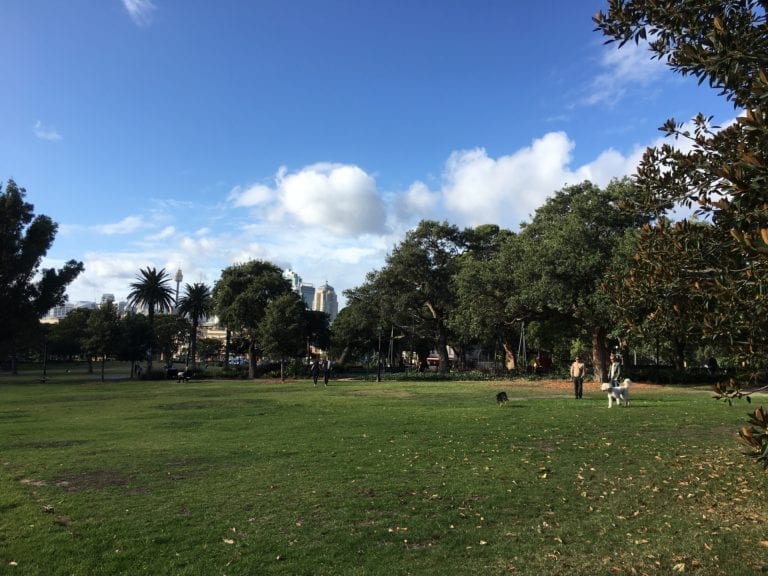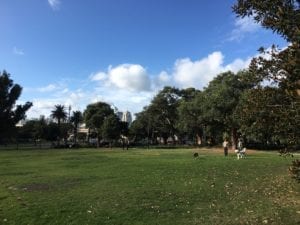 First stop was at Victoria Park in Camperdown where I immediately spotted a friend who was ready for a chase. What was I thinking, Groodle vs Kelpie? What chances do you think I had on that? Anyway, I went for it regardless. I was pretty exhausted after a while and decided to follow my nose in stead. What is that delicious perfume? I cannot resist that. Oh, there it is. I really need to roll on it right now. And then it happened. My human dad grabbed me just when I was ready to get that perfume on my fur. I don't understand why my human parents wouldn't like that yummy rubbish on me.
Anyway, I would rate Victoria Park with 4 bones as it is large enough for me to run like crazy without disturbing others. Unfortunately we are only allowed off the lead in the mornings and from 6pm onwards 🙁 4 BONES
THE DUCK INN –> 5 BONES RATING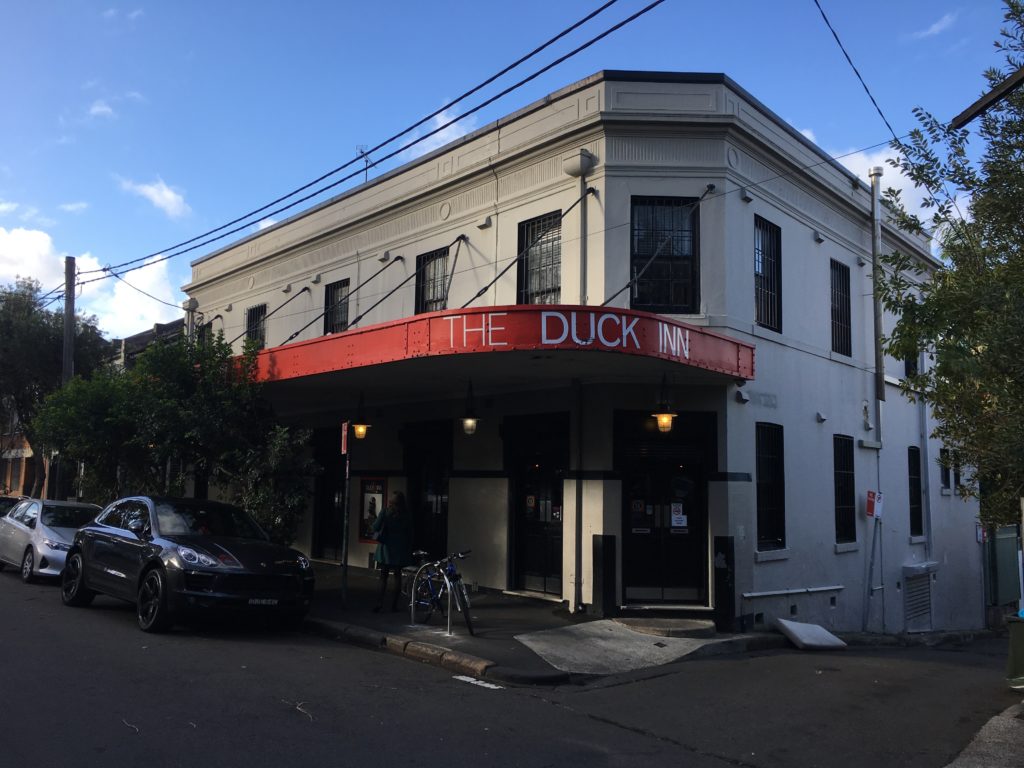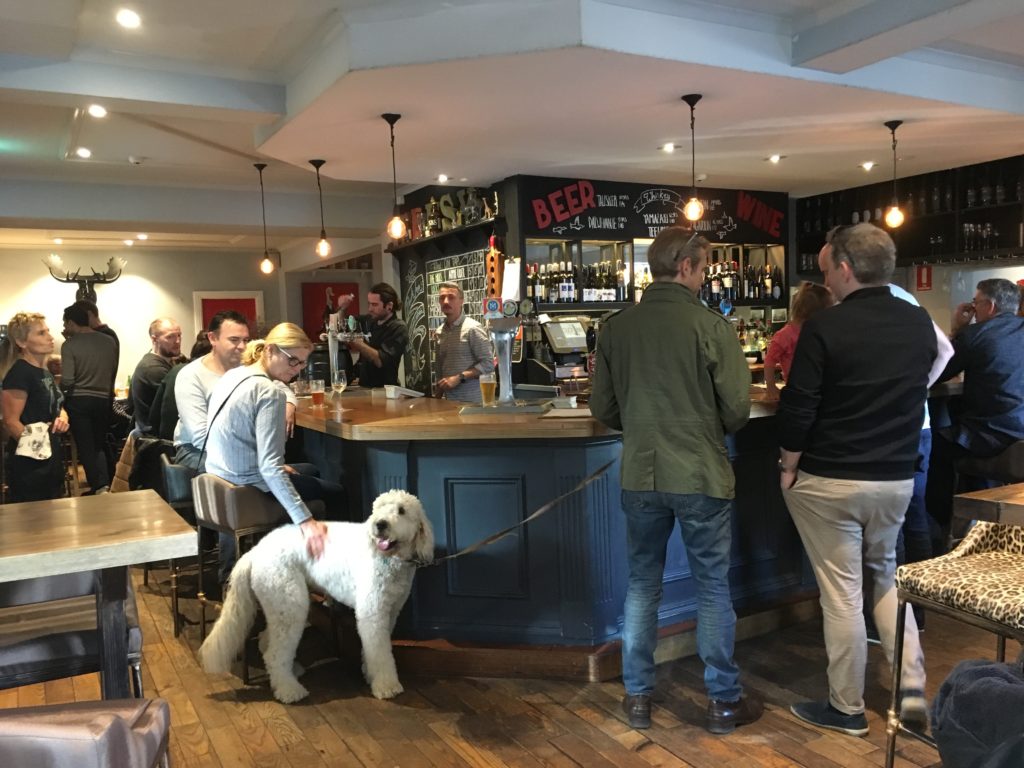 My human dad suggested going for a drink around the corner. I wasn't too excited at first as this might mean that I need to stay outside. But then he revealed the best thing ever; I'm invited inside the bar as well! I almost ran into a lamppost out of pure joy.
As soon as we walked into The Duck Inn, everyone greeted me with crazy amount of cuddles. I didn't see the ducks anywhere though but never mind I was happy with the attention alone. My human mum said we needed to come back on Tuesday for the Doggy Date Night. I have no idea what that is but it sounds pawsome and I'm in. Food looked irresistible and I'm kind of happy that my human parents didn't order anything.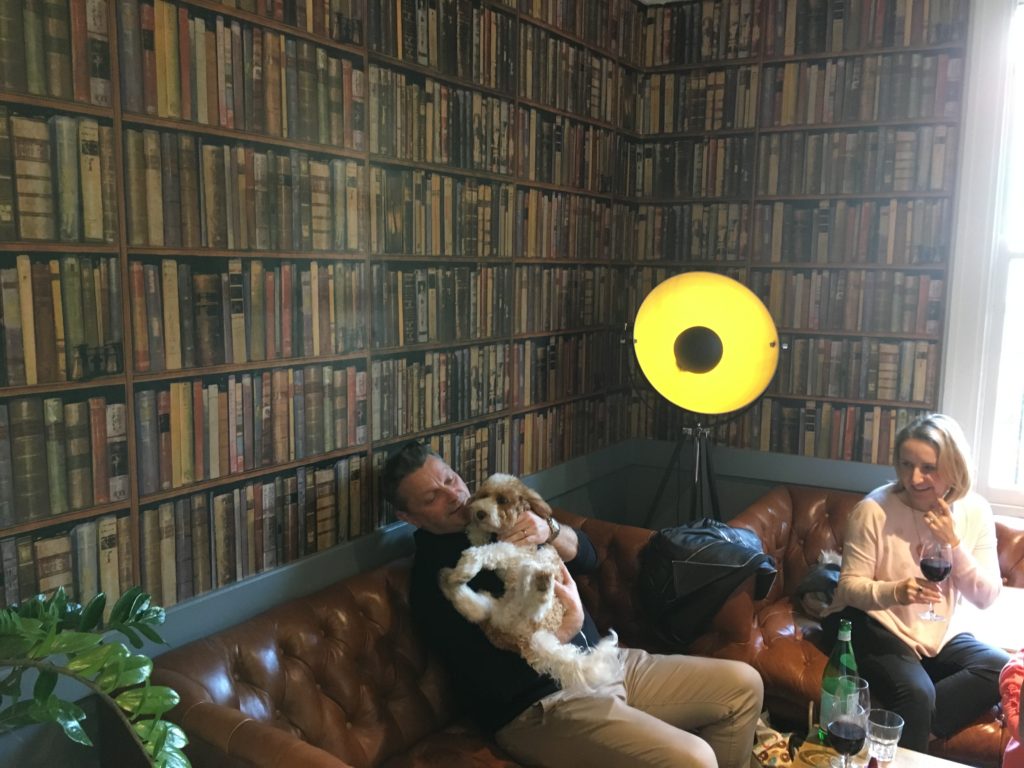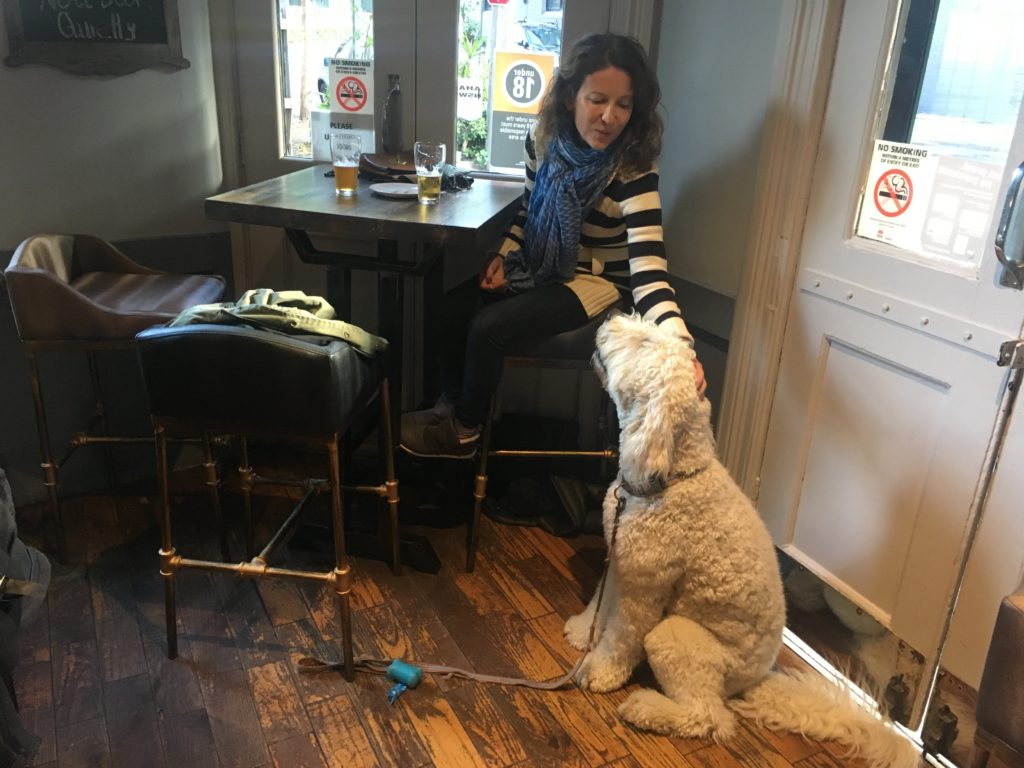 YOUNG HENRY'S BREWERY –> 4 BONES RATING
Back into the car (not my favourite place by the way) and as soon as I jumped in I remembered that I forgot to do my 7th wee. Luckily Young Henry's Brewery wasn't too far and I could relief myself just a few minutes later. Again I was welcomed inside and this time I was the only dog in the hoods. That's the way wo-of wo-of, I like it, wo-of wo-of. One of the bartenders gave me some water and everyone thought I was super cute, which I know is the case, but it is still nice to hear that. My human dad refilled his beer bottle (looked like a canister to me) and then I heard the magic words: Lumi, do you wanna go to the park? I'M READY!!!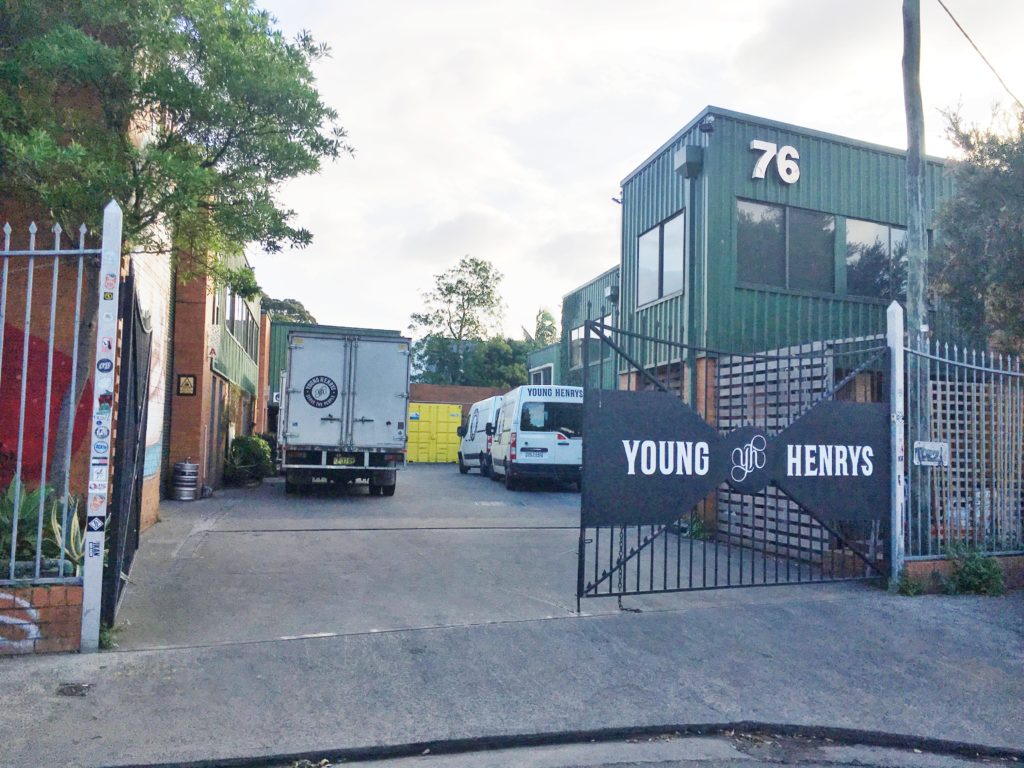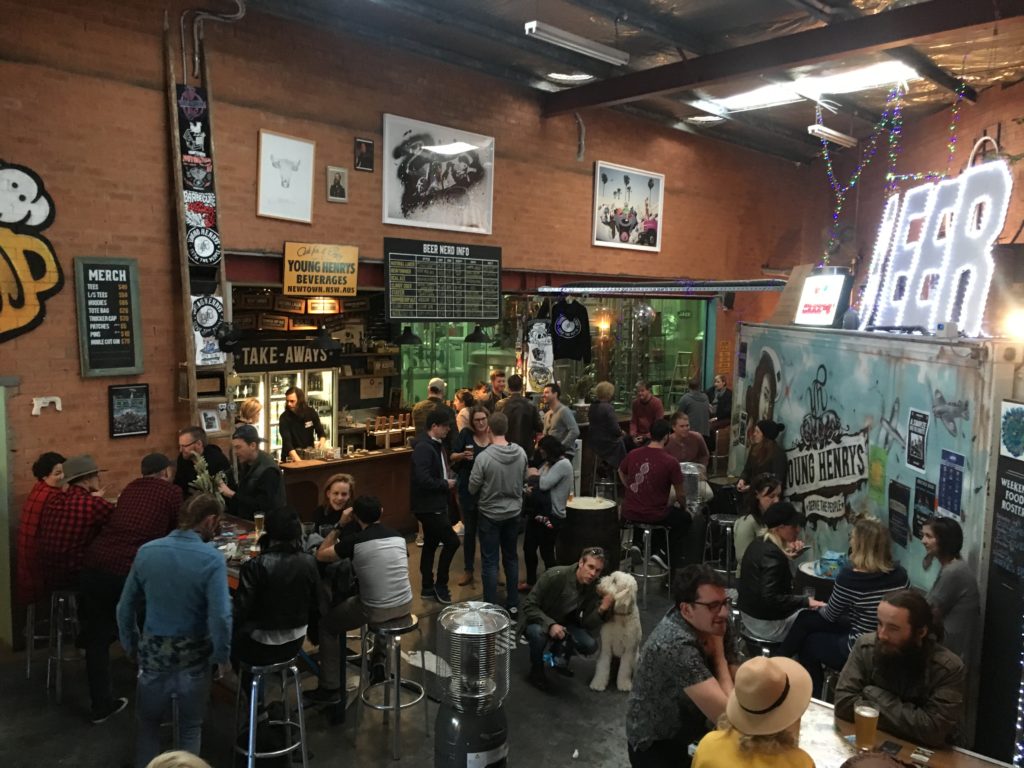 CAMPERDOWN MEMORIAL REST PARK –> 4 BONES RATING
We went to the nearby Camperdown Memorial Rest Park. I made some new friends right away. Cavalier King Charles Spaniel (although she smelled more like a queen to me) and a Rottweiler puppy (who was as big as I am) where there among many others. Oh yeah, and another Kelpie that I decided not to challenge for a run this time. Learned my lesson even without a treat, you see.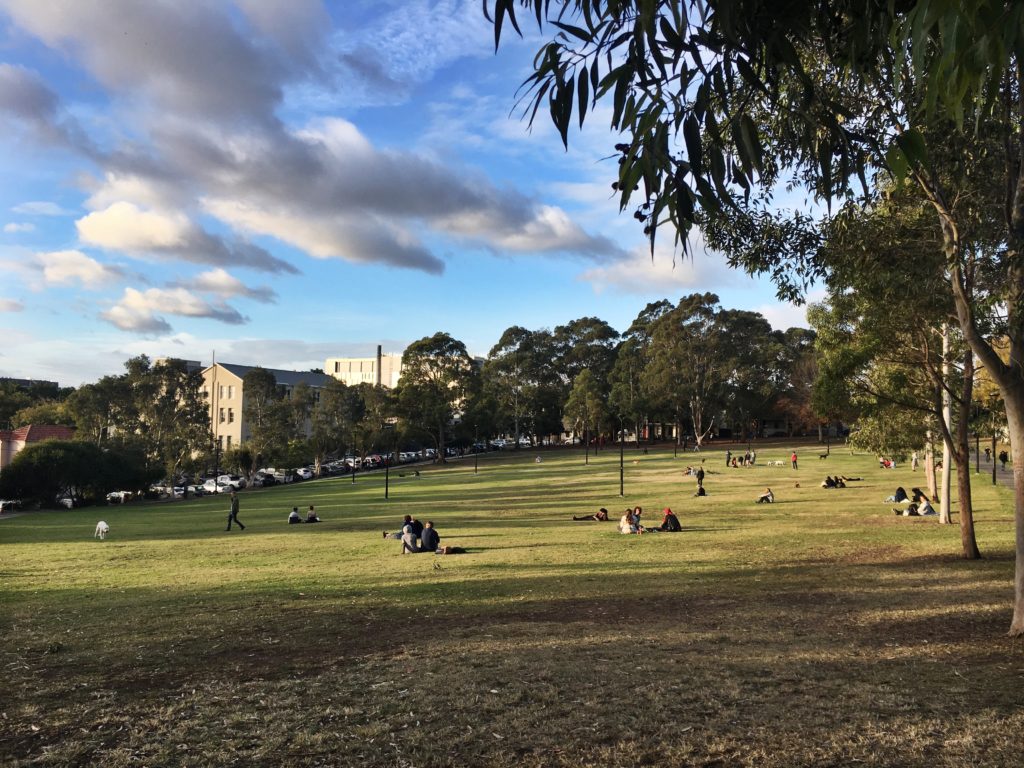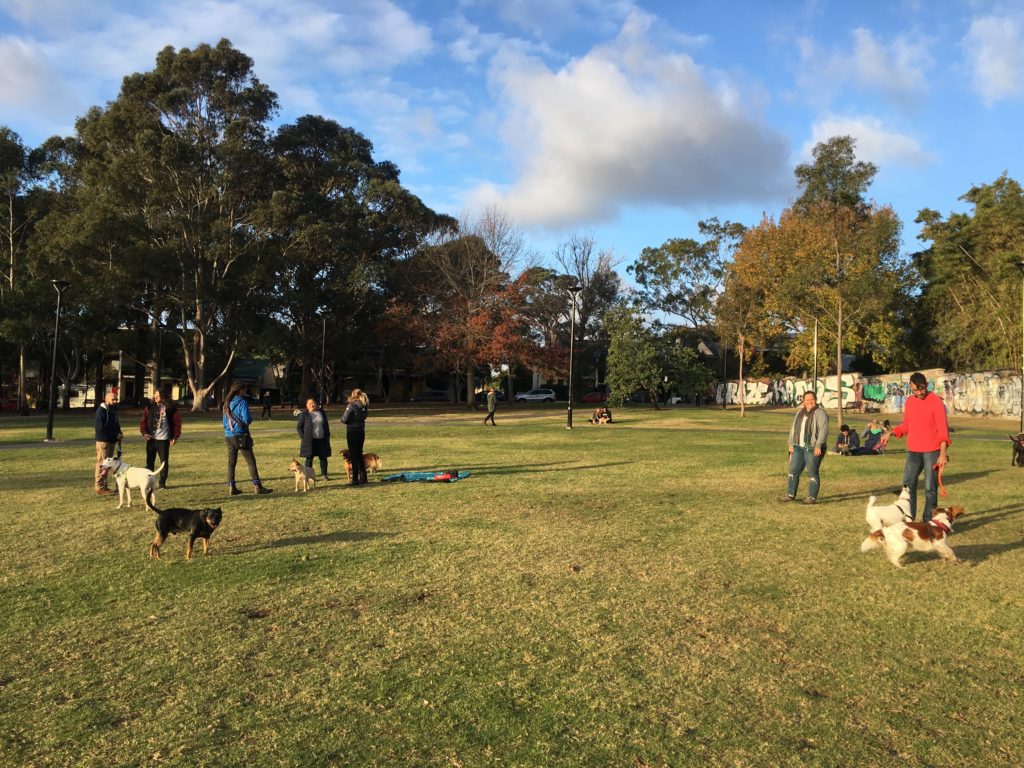 Very nice community and the place was full of interesting things to sniff as many humans seems to come there for a picnic. And a water station for me, which was very much in need after playing fetch with my new mates.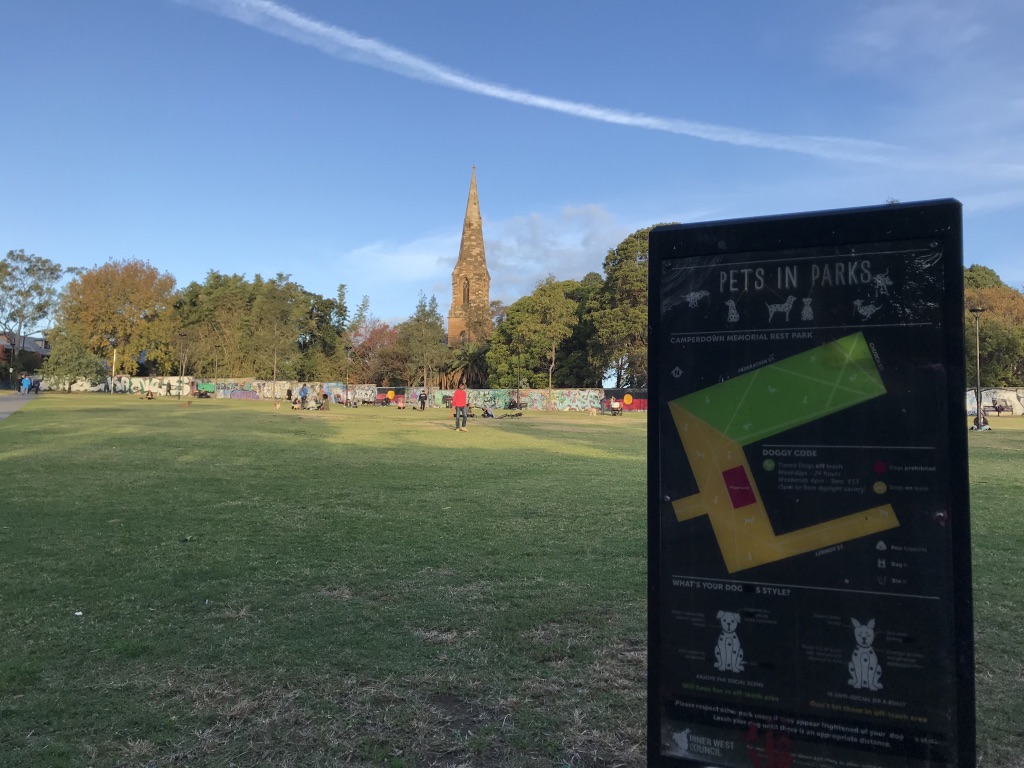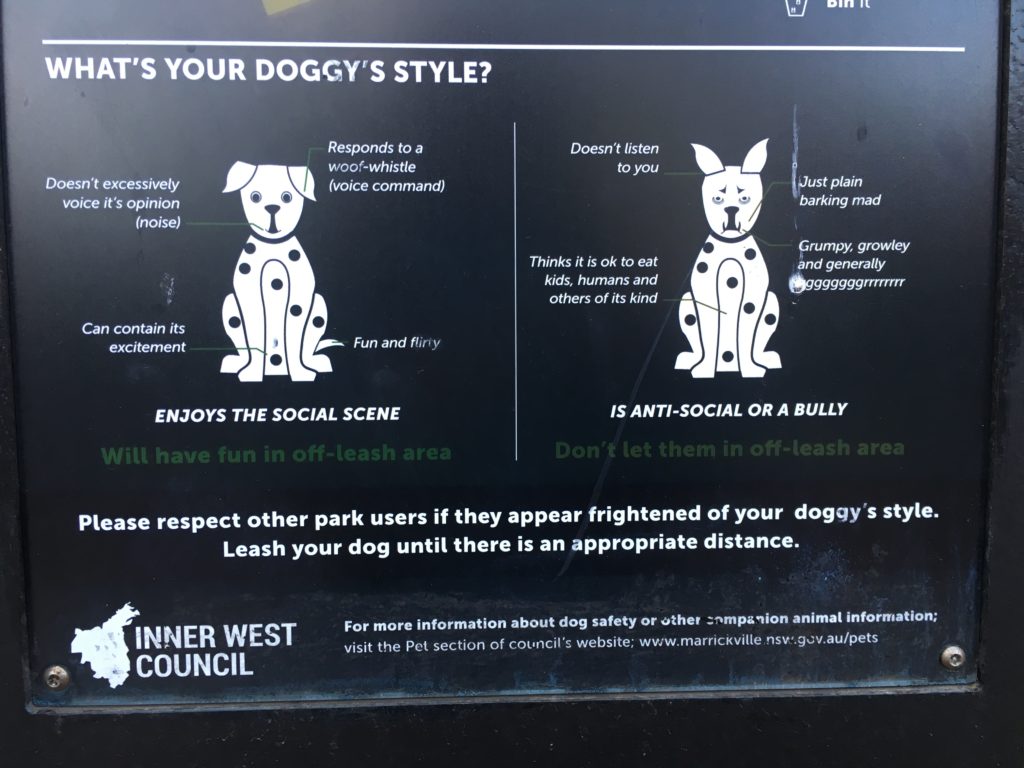 THE COURTHOUSE –> 5 BONES RATING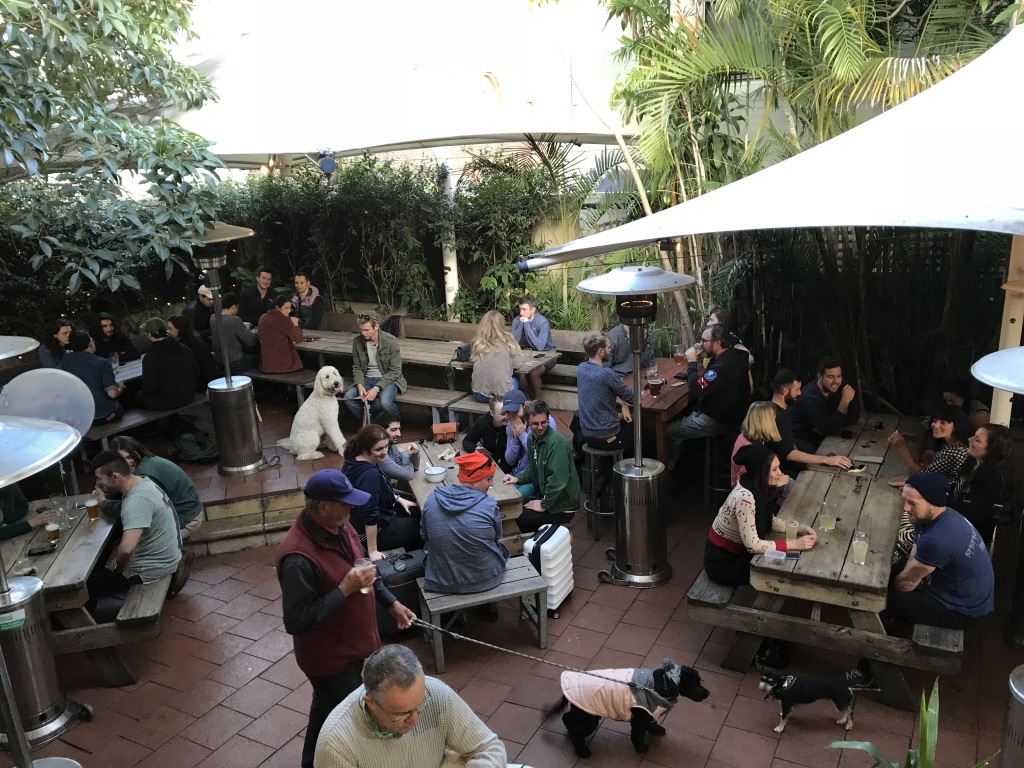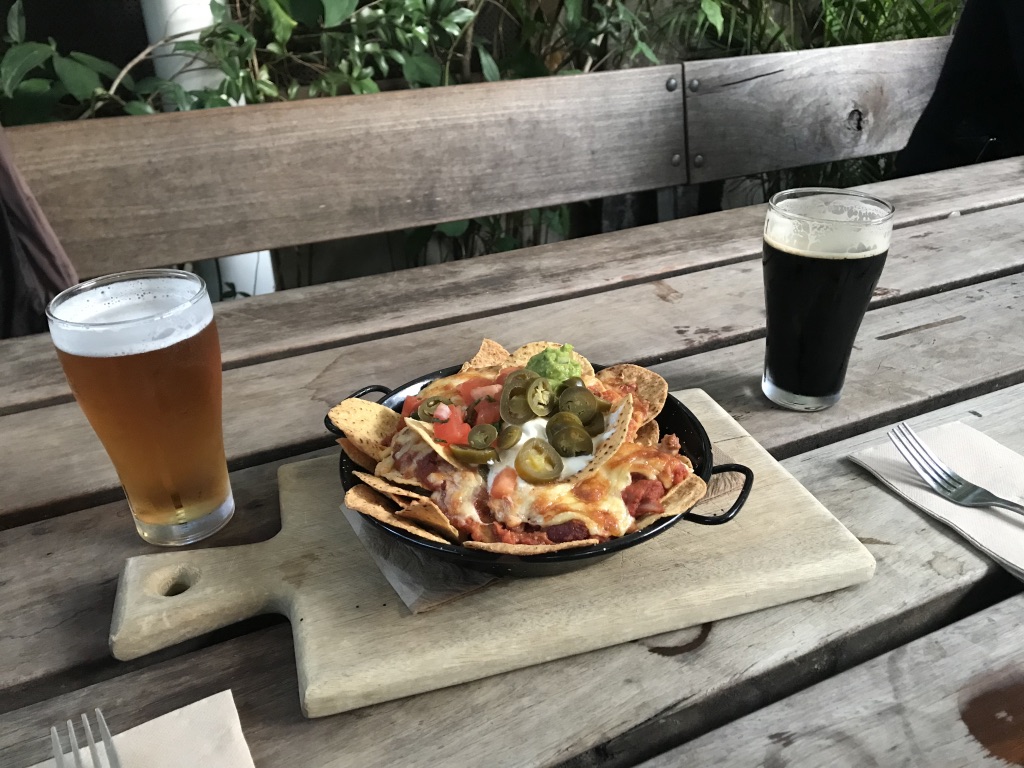 Apparently I wasn't the only one who got thirsty so it was time to go and check out another dog friendly pub, which is literally 3 puppy pawsteps away. The Courthouse has a big dog friendly beer garden but to my surprise I was also asked to come and say hello to everyone at the bar inside! They were quite a few of us four legged creatures at the Courty, one even had a jacket and a beanie. Not my cup of chicken soup but he looked kind of funky.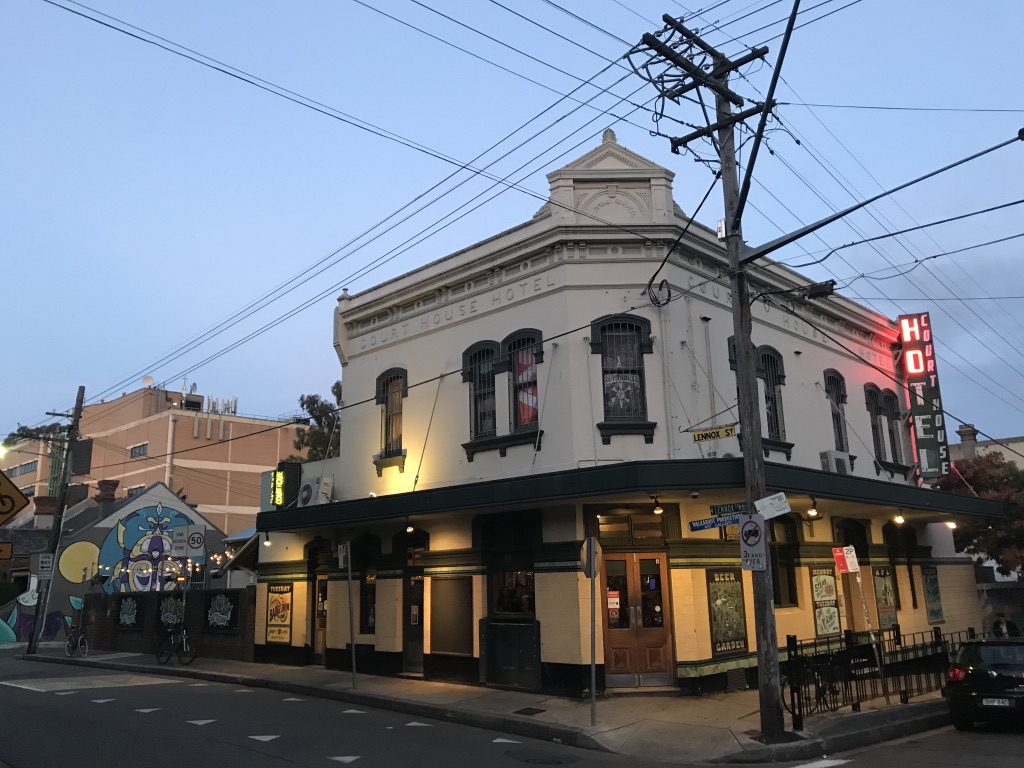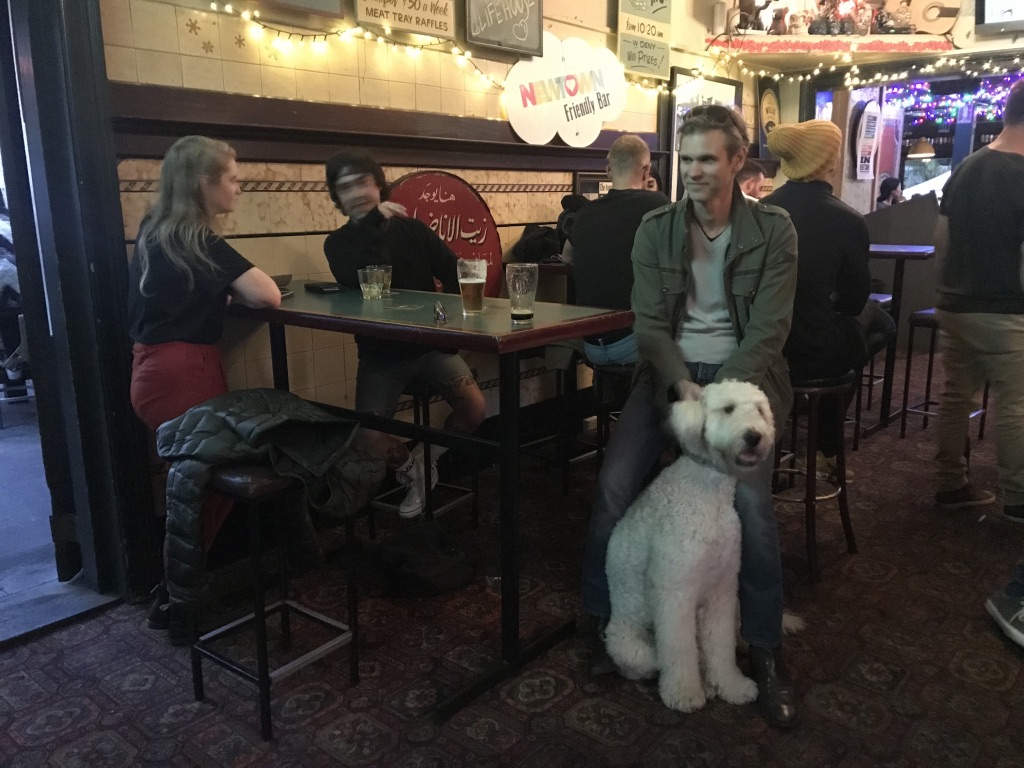 Finally, it was time to head home for my favourite part of the day. Yeah you guessed it, dinnertime. After my food, I all of a sudden realised that I'm actually knackered. So I decided to roll into my favourite spot and let my human parents enjoy some quality time without me.
See you soon at my next adventure!
Lumi the Groodle