Lough Playing Fields & Lower Cooper Park | Timeshare Dog Park in Double Bay
Lough Playing Field & Lower Cooper Park are beautiful dog parks inside the wider Cooper Park area. These timeshared dog parks are great starting points for a relaxing on the lead walk around the Cooper Park bushland where you can escape the city life for a minute.
After escaping the city buzz for a while we would highly recommend to continue your walk all the way to Double Bay at the dog friendly The Golden Sheaf. Reward yourself with your favourite beverage while your pup enjoys something little special from the special Doggie Menu!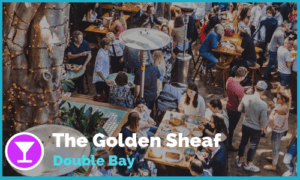 SIGN UP TO PUPSY NOW!
Find dog parks near you or discover new places to sniff on Pupsy!
Choose from dog friendly accommodation, pubs/bars, beaches & wineries  just to name a few…
Unleash other pawsome (and free!) Pupsy features for your dog:
Find new mates for your dog & send friend requests | search by council, breed or age
Check in to places so your dog's friends know where to find you
Save your favourites and write reviews to help other dog owners
…and many more

Pupsy is the furriest community on Earth dedicated to make all our dogs feel special!