The Ultimate Guide to Dog Friendly Southern Highlands
Holidaying & Travelling With Dogs: Dog Friendly NSW Southern Highlands (Berrima, Bowral, Burrawang, Kangaroo Valley, Mittagong, Moss Vale)
Edited by: Ella Holgate
We know how much planning it takes to travel with your dog. Finding dog friendly accommodation can be a daunting task in itself, not to mention discovering the best dog walks or dog parks at your destination. Your dog might also get car sickness, in which case we highly recommend you read the article on "What you should know about long car trips with your dog" from our friends at Sydney's Southern Cross Vets before starting your journey.
The Southern Highlands has plenty to offer you and your dog. We have listed the best dog friendly accommodation, walks, pubs and cafés to make your next visit to this beautiful NSW countryside with your dog a truly memorable experience!
Find other DOG FRIENDLY TRAVEL GUIDES on Pupsy!
Dog Friendly Accommodation
Let's start with your visit to the Southern Highlands! We have sourced the most amazing dog friendly accommodation options in the area. Whether you are after a couple's retreat or are travelling with a bigger band, there is always plenty on offer. The full list of all dog friendly accommodations can be found here!
The Dairy
Kangaroo Valley
Guests 4 | Bedrooms 1 | Bathrooms 1
The Dairy is one of the original large dairy farms in Kangaroo Valley. The milking shed, which is probably over 70 years old, has been lovingly restored and is now a luxurious dog / pet friendly farm stay haven for a peaceful escape from the everyday world! The three sets of French doors, which used to allow three cows in to be milked at once, now allow the living area to be opened to the alfresco dining area which is covered by an old wisteria vine. The cottage also has a fully fenced yard.
The Shed
Kangaroo Valley
Guests 7 | Bedrooms 3 | Bathrooms 2
Dog friendly converted farm shed, which has been lovingly and creatively transformed using recycled and reclaimed materials, including beautiful old windows and doors. There are three bedrooms which can have two single beds in each, and two of these can be seamlessly converted to king size beds.
A very large living area has a wood fire, dining space, fully equipped kitchen, outdoor entertaining/dining space, pizza oven and BBQ.
It is set amongst permaculture gardens, on a 160 acre working farm with walking tracks to explore and admire breathtaking views of the Kangaroo Valley.
Dog Friendly Hikes & Walks
The Southern Highlands is filled with great dog friendly hiking and walking tracks. You can climb up the hills, hike in the bush or enjoy the equally calming dog friendly walking tracks close to the villages. We have handpicked the best walks and hikes to do with your dog!
Bong Bong Track
Bowral
The Bong Bong track is a popular dog friendly walking track outside Bowral. Stunning scenery along the rolling hills and fields of the Southern Highland makes you forget your daily routine and take in the calmness of nature!
Click below for more info, reviews, map & directions
Cherry Tree Walk
Bowral
The Cherry Tree walk is listed in The Best of Bowral, and is a beautiful and popular dog friendly walk that meanders through 526 cherry trees. For the most stunning experience, visit in spring when the cherry blossoms are in bloom. Start the walk with a morning coffee from the RAW & WILD dog friendly café.
Click below for more info, reviews, map & directions
Mt Gibraltar Reserve
Mittagong
Hike with your dog up the hill to one of the best viewing spots around Southern Highlands. Dogs must be on the lead at all times but they will still be able to enjoy this countryside hike up Mount Gibraltar!
Click below for more info, reviews, map & directions
Gibbergunyah Reserve
Bowral
Gibbergunyah (meaning a "shallow cave used as a shelter") is a reserve for public recreation and for the preservation of native flora and fauna. Kangaroos, wombats and echidnas are often seen so keep your dog on the lead at all times. The track is quite steep if you ascend from Howard's Lane in Welby. The easier approach to this dog friendly hike is from Boronia Street in Bowral.
Click below for more info, reviews, map & directions
Box Vale Walking Track
Welby
The Box Vale dog friendly walking track takes you along a historic path out the back of Mittagong in the Southern Highlands. The bushwalk takes you along the track that was cut during the late 1800s for coal mining access. One of the key highlights of the hike is the cuttings; walking between the rock faces along either side of you is awe-inspiring.
Click below for more info, reviews, map & directions
Berrima Riverside Walk
Berrima
This beautiful dog friendly walk follows the Wingecarribee River. Here you can discover what the German merchant seamen built along river while they were interned in Berrima for four years during WW1. Finish the walk at Surveyor General Inn, one of the most dog friendly pubs in the Southern Highlands.
Click below for more info, reviews, map & directions
---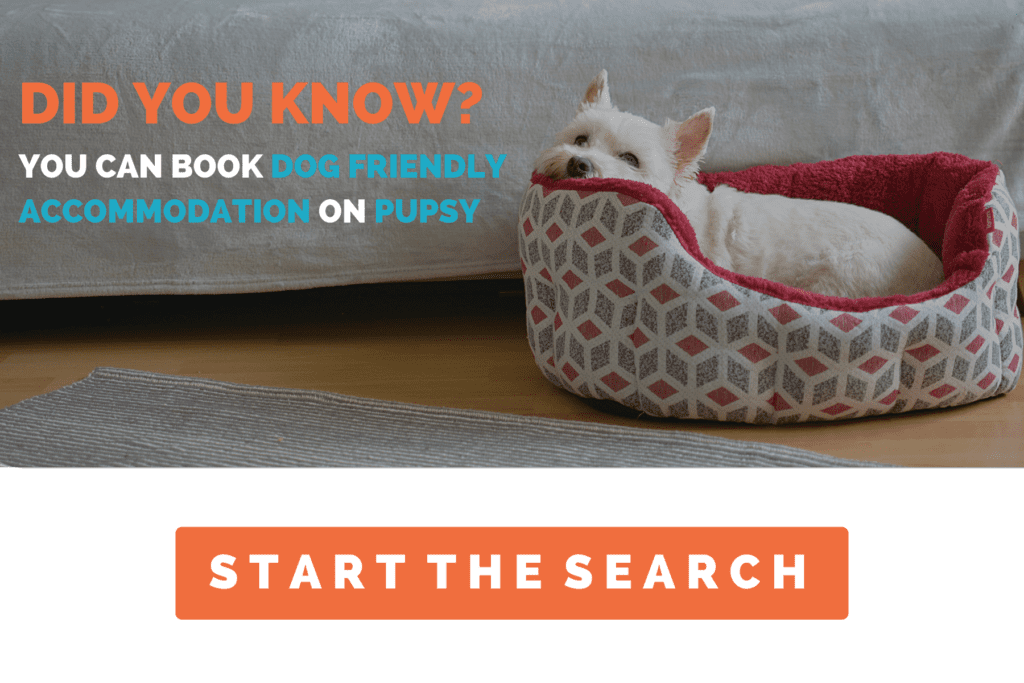 ---
Dog Friendly Bars & Cafes
A weekend away in the Southern Highlands wouldn't be the same without a relaxing afternoon drink or meal in one of the many great cafés and pubs. We have sourced the best and most comprehensive selection of dog friendly cafés, pubs and even wineries where you and your furry travel companion will always feel welcome!
Artemis Wines
Woodlands
If you are interested in mixing it up a bit, how about visiting a local dog friendly winery! Southern Highland wineries may not be known to be as dog friendly as the ones in the Hunter Valley but Artemis Wines is worth a visit. At Artemis Wines you can enjoy a glass of wine on the deck, which is fully covered from the rain / sun, accompanied by your pup.
Click below for more info, opening hours, reviews, map & directions
Burrawang Village Hotel
Burrawang
This dog friendly pub is located in the quaint village of Burrawang, among the picturesque rolling green hills of the Southern Highlands. It is famous for its beautiful gardens, spectacular views and tasty food, so make sure you include it in your Southern Highland bucket list!
Click below for more info, opening hours, reviews, map & directions
Magpie Cafe
Berrima
Magpie Café not only welcomes pups, they love them to be around at the front garden. They will get an equal (or maybe a bit more) amount of attention as you. This is a great place to start the day, followed by a walk along Berrima River!
Click below for more info, opening hours, reviews, map & directions
Raw & Wild Cafe
Bowral
This is a gourmet market with a dog friendly café at the back, which offers delicious bites for you and a doggie menu for your pup. RAW & WILD is a great place to finish your morning walk, and is near the Cherry Tree walking track!
Click below for more info, opening hours, reviews, map & directions
Scottish Arms Hotel
Bowral
Their recently renovated beer garden must be one of the most stunning pieces of architecture you will find in the Southern Highlands. There is plenty of shade for pups and some rare Scottish beers for the two legged guests! Make sure this is one of your pit stops when staying around Bowral!
Click below for more info, opening hours, reviews, map & directions
Surveyor General Inn
Berrima
In our humble opinion, Surveyor General Inn is the most dog friendly pub in the Southern Highlands. Dogs are allowed inside the front bar and if the days are getting a little chilly, they can lay at your feet in front of the fire place while you enjoy a beer at this old school English style pub!
Click below for more info, opening hours, reviews, map & directions
The Friendly Inn Hotel
Kangaroo Valley
The legendary Friendly Inn has been serving locals and visitors for a looooong time. Dogs are welcome in the beer garden, front terrace and on the deck. Visiting this inn is a must for anyone travelling through the Kangaroo Valley town centre!
Click below for more info, opening hours, reviews, map & directions
The Royal Hotel
Bowral
Located in the centre of Bowral, The Royal Hotel is popular amongst locals as well as many of the visitors in town. Dogs are welcome in the beer garden on the side of the pub.
Click below for more info, opening hours, reviews, map & directions
---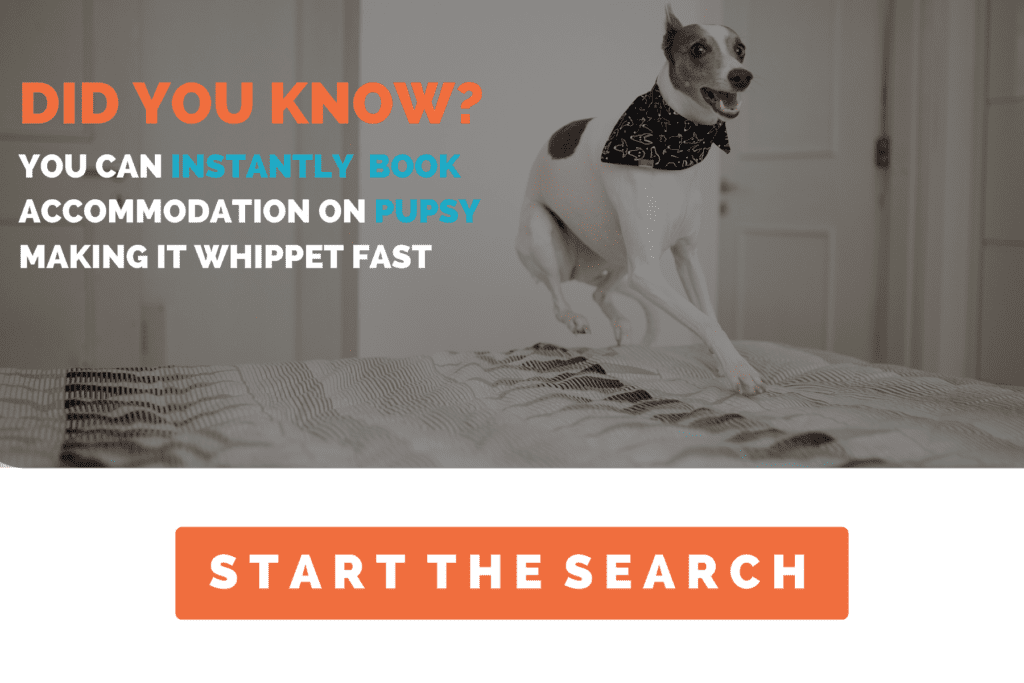 ---
In case of emergency
Rest assured, the Southern Highlands has excellent vet services covering everything from an upset stomach and rashes to laboratory and surgical services. Although we hope you will not need this list, it is always handy to have the local vet details close to you when travelling.
We would also like to remind you to make sure your pup's tick treatment is up to date when venturing out in the Southern Highlands.

---
Find Dog Friendly Places on Pupsy!
… and many more categories to sniff and explore with your pooch!