Dog Friendly Brighton, Melbourne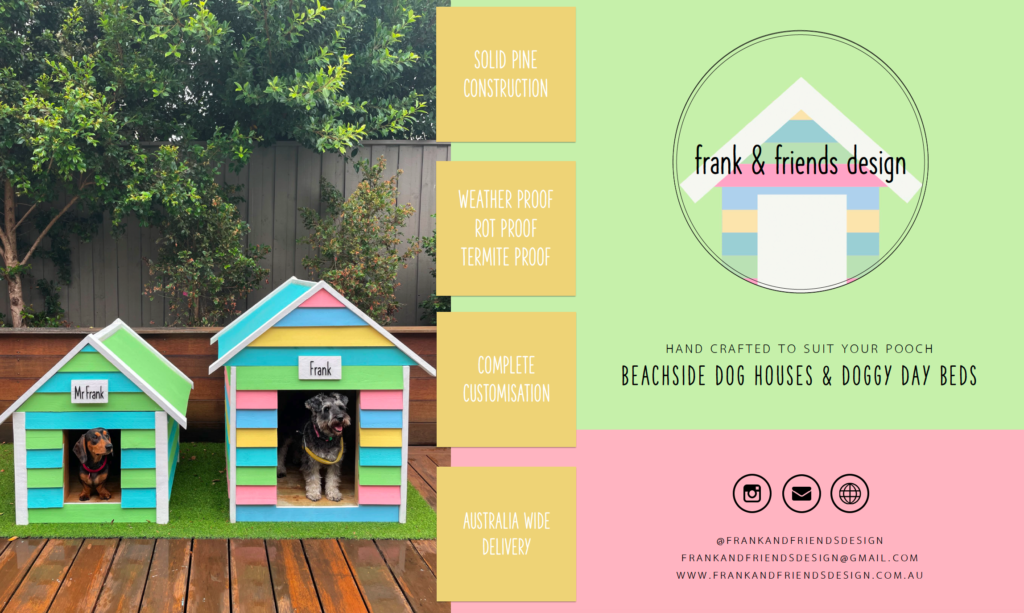 Find the best Dog Friendly Beaches, Bars, Cafes and more in Brighton (Melbourne)
Named after the English town of Brighton, this bayside suburb 11 km southeast of Melbourne can get as cold as an English day. But you will still see dedicated morning swimmers every morning, and although it houses some of the wealthiest citizens in the state, there are plenty of dog-friendly walks, cafes and eateries that everyone can enjoy. Here are the best dog friendly parks, beaches, bars and cafes we recommend you to check out!
Want to bring a piece of the iconic Brighton Beach to your home?
Frank & Friends Design specialises on customising your very own Brighton Beach Dog House and Day Bed 🙂
Dog-friendly parks and walks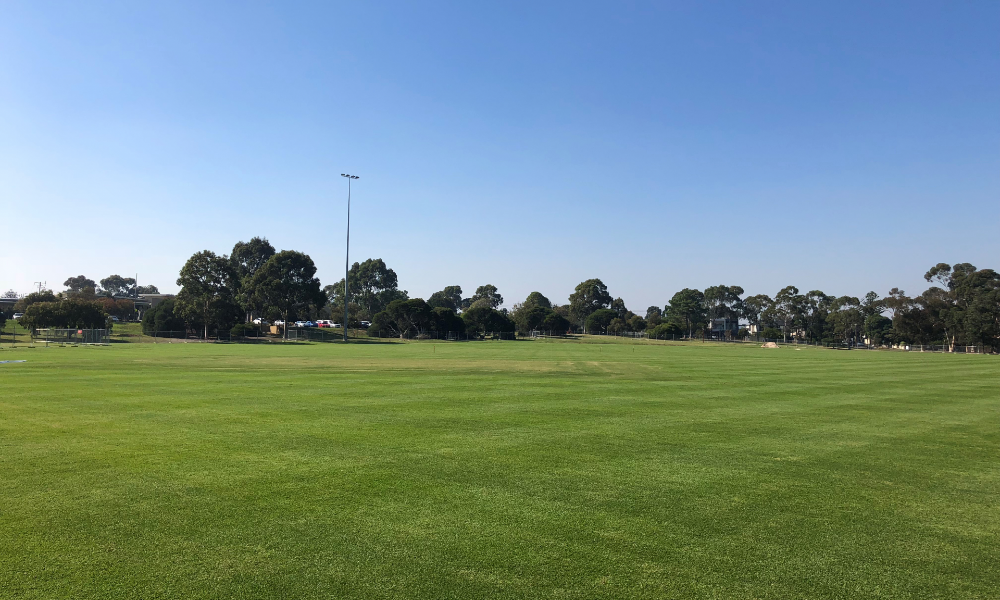 Dendy Park
Breen Drive, Brighton
This dog-friendly park is a haven for you and your pup. It has an outdoor BBQ, three children's playgrounds and a running track. Most of the Park is off-leash, too. So, you and your companion can run amok and play chase or park your seats and sit back and relax.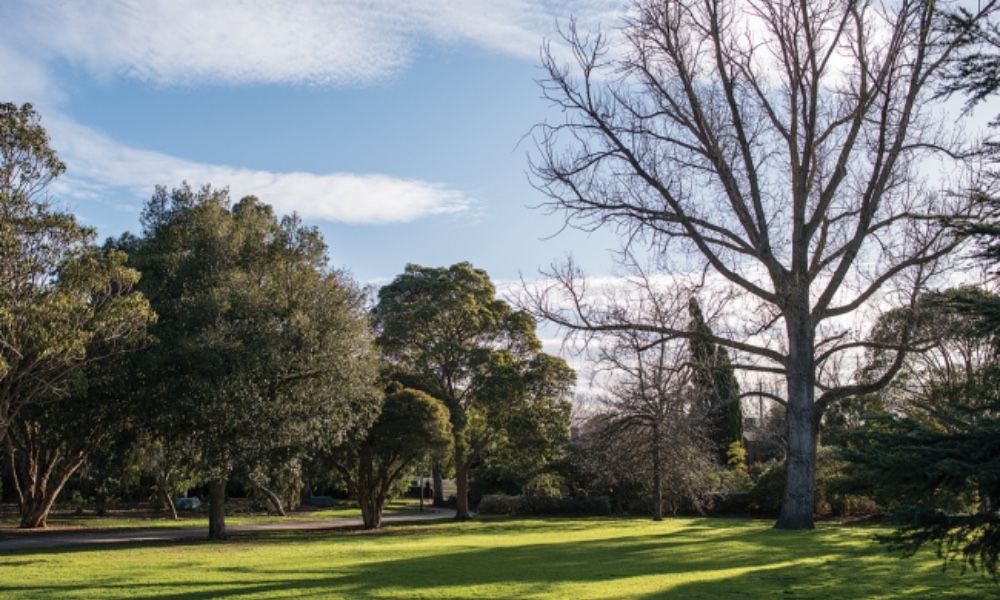 Landcox Park
Milroy Street & Mavis Avenue, Brighton East
This beautiful Park in Brighton East has an aesthetically pleasing nature. With a large pond in the middle and a walking track covered in colourful local fauna, your walk will be as pleasant as it will be soothing. So grab a coffee from across the road, and walk the track a few times, and hope your dog likes ducks, as there are plenty of them waddling around. Dogs on lead.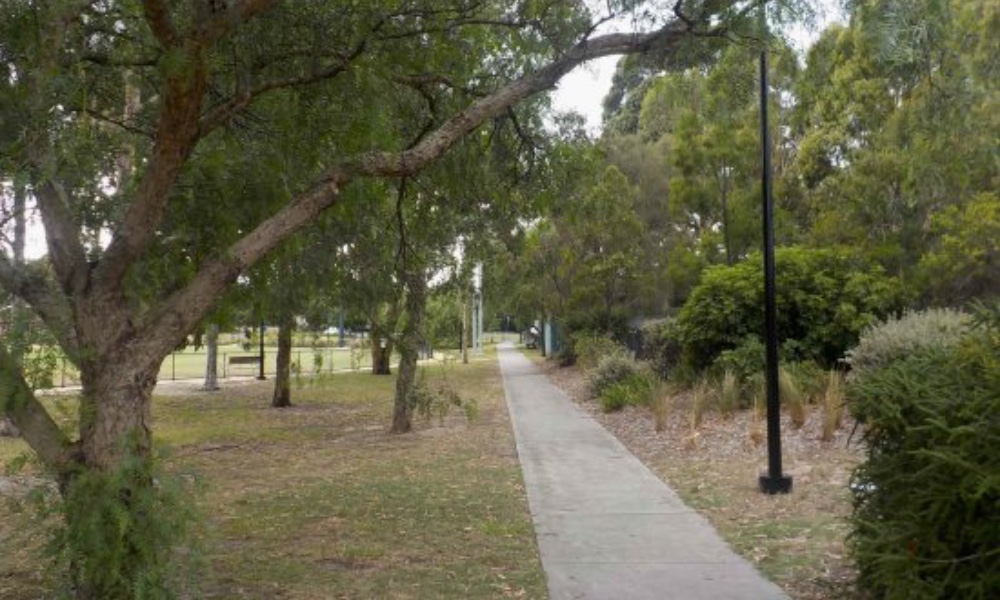 Hurlingham Park
Nepean Highway, Brighton East
An open field park located across the road from Nepean highway, this dog-friendly park has on and off-leash areas for your pooch. Enjoy a long brisk walk, but beware, this is dog territory, especially at dusk and dawn, as everyone and their dog will be there enjoying the park.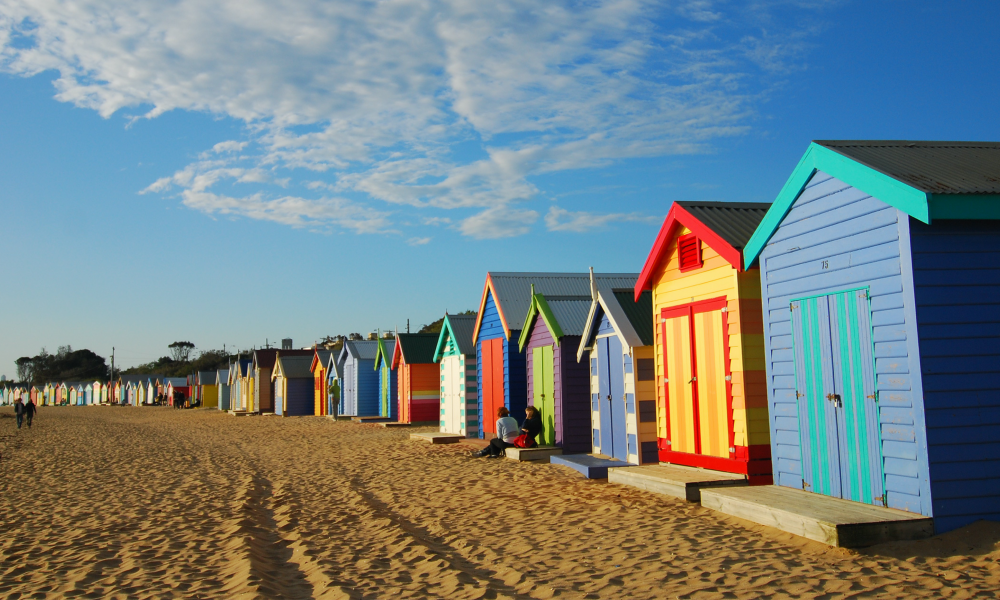 Brighton Beach
Enjoy a walk at this picturesque beach where your dog can be off-leash at certain parts of the beach (between Bay Street and Sandown Street) and on-leash for the rest. Take a picture with your pooch at one of the many colourful beach huts that line the shore. Or walk past the beautiful Brighton Beach Gardens where the green meets the water, and enjoy a beautiful bayside view of the city.


Dog Friendly Pubs and Bars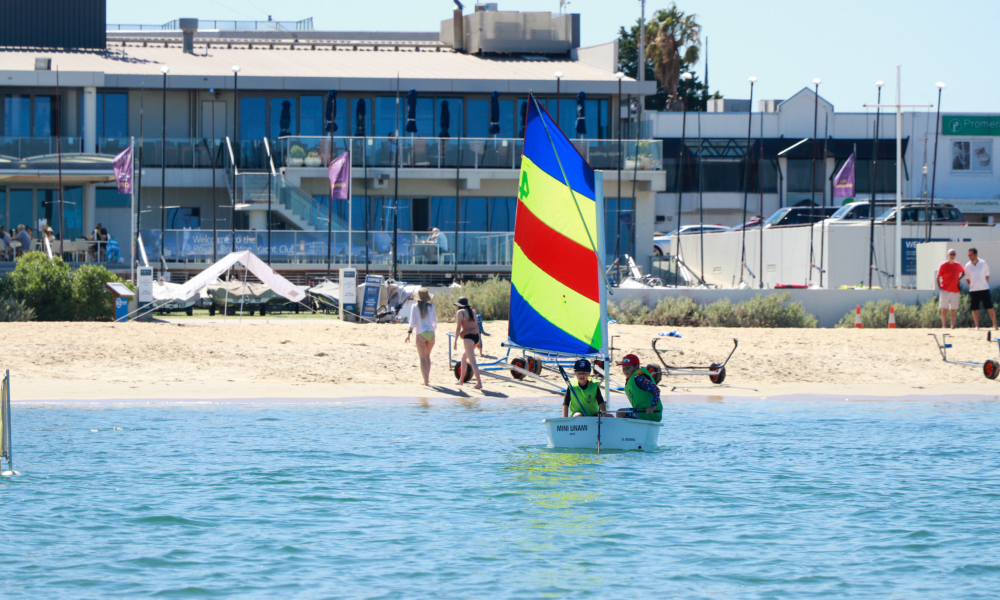 Royal Brighton Yacht club
253 Esplanade, Brighton
Don't be fooled by the name; it is not just an exclusive venue for sailing enthusiasts. The general public can also enjoy this great venue at their restaurant and bar that overlooks the beach. Your dog is not allowed inside but are more than welcomed to sit outside with you while you enjoy your lunch.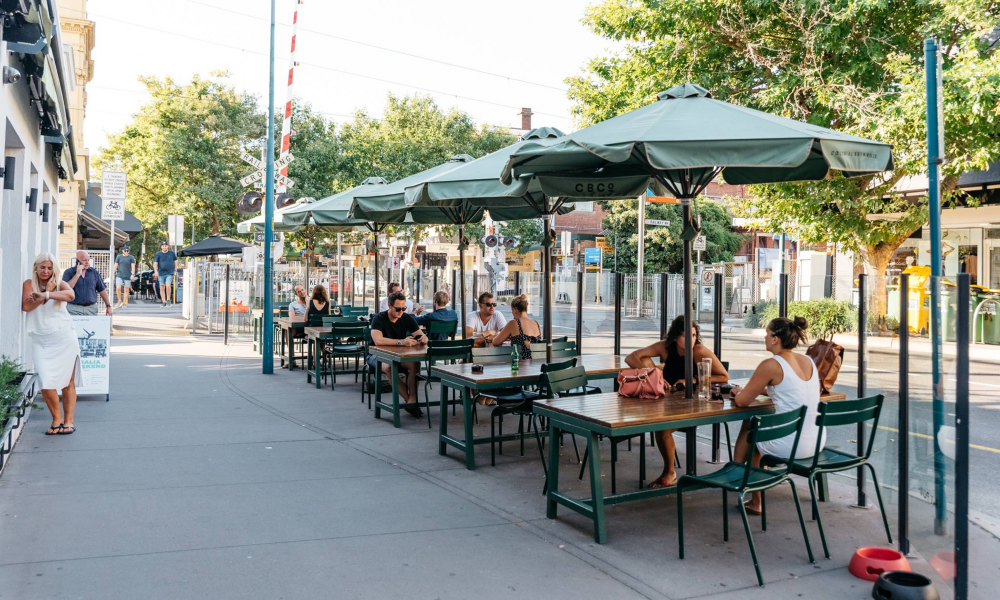 Half Moon
120 Church Street, Brighton
This trendy pub sits right next to Middle Brighton train station and is the centre of a busy Church Street, where everyone who is anyone in Brighton will most definitely be sipping a coffee at one of the busy cafes. The pub has many seafood options to enjoy and a lovely outdoor street area where your dog can relax and quench its thirst.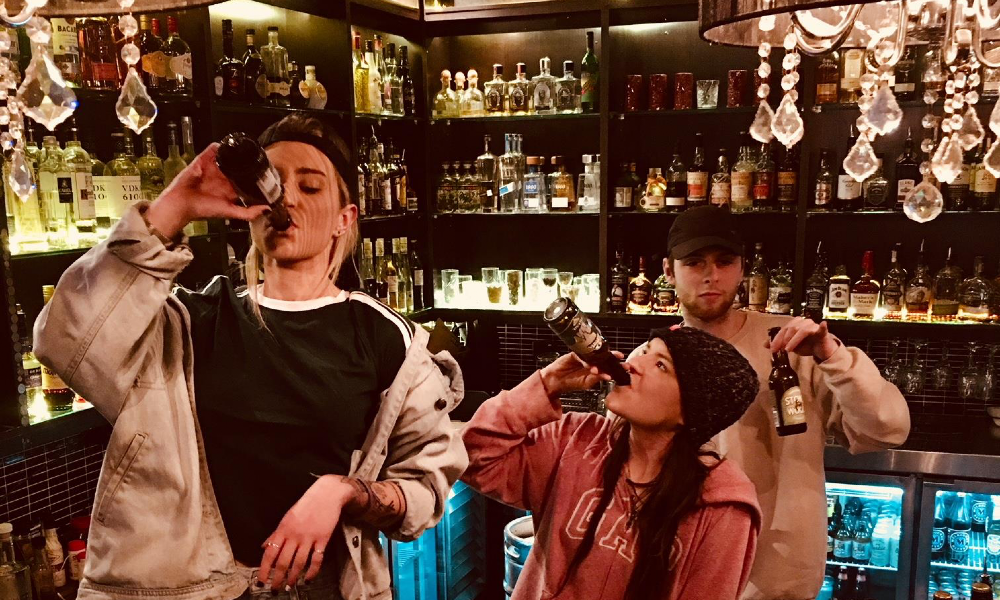 Mothers Milk
287 Bay Street, Brighton
Feel like a cheeky cocktail after your long walk with the dog? Then, we have just the place for you – and your pooch, of course. This little bar only serves drinks, but they perfect their trade as their happy hours are great as they are long. In addition, they have an outdoor area for your furry friend to accompany you on your cheeky outing.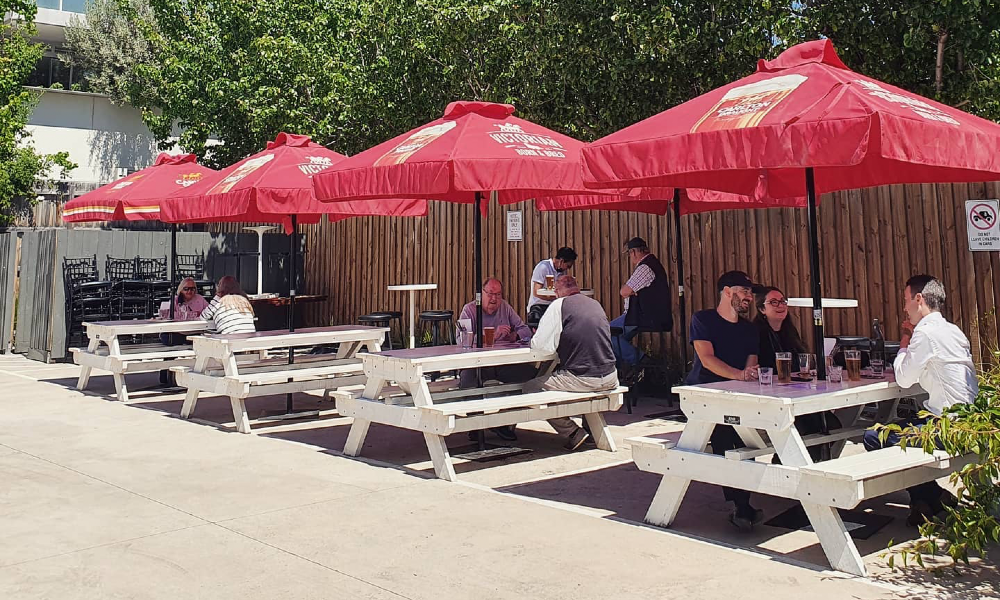 Hotel New Bay
329 New Street, Brighton
If you are craving an old school pub meal in Brighton, then look no further. This vintage pub has stood the test of time, and with a dog-friendly outdoor area, you and your dog can kick back and order a Parma and enjoy the many beers they have on tap.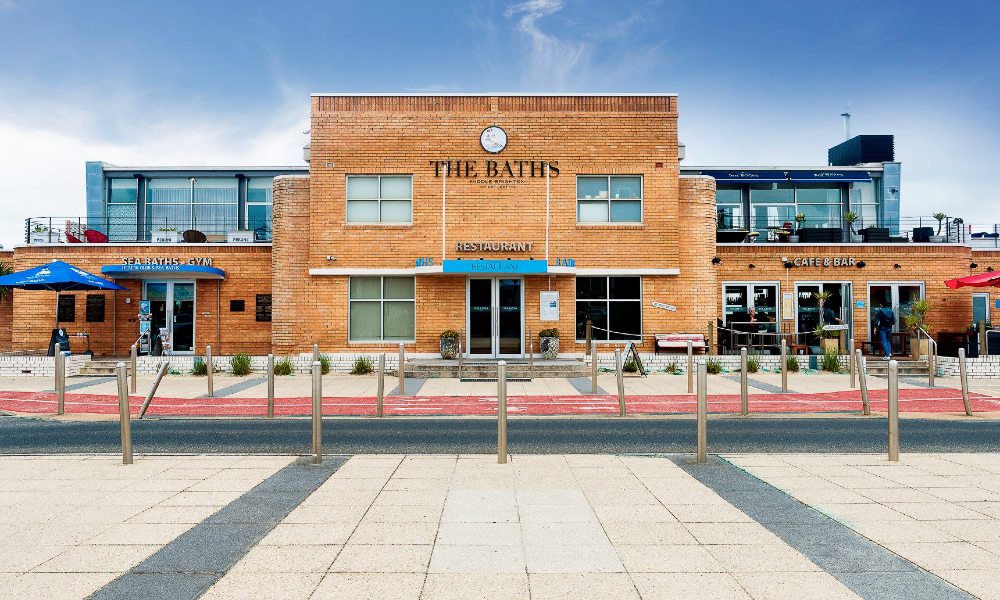 Middle Brighton Baths and Café
251 Esplanade Brighton
This gem sits overlooking the bay and has a café joined onto the restaurant. This venue has class and is very dog-friendly as it will accommodate your little fur monster. The outdoor area overlooks the pristine waters, and the food is to die for – did someone say a wine by the beachside?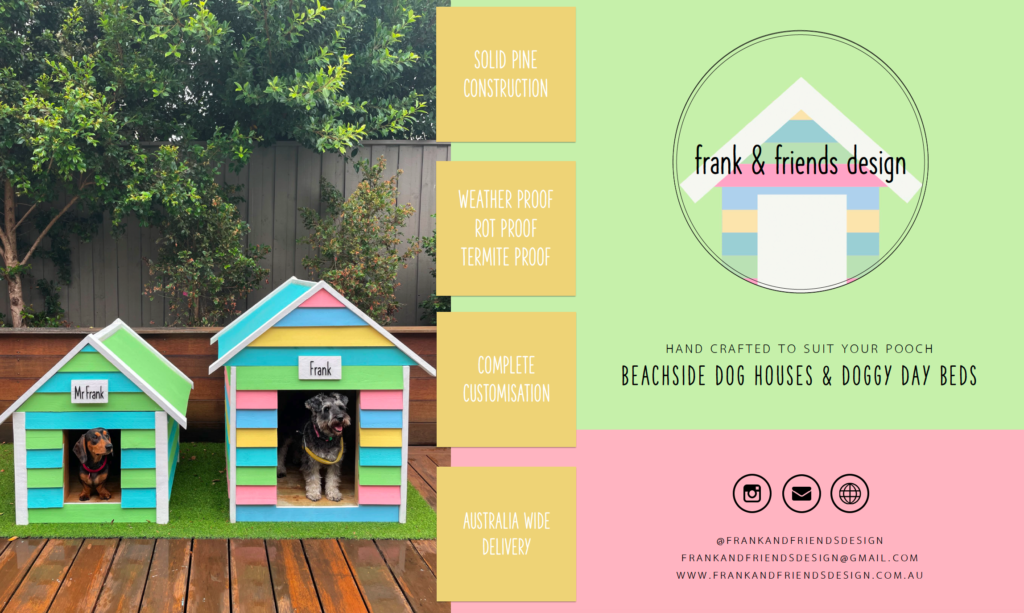 Dog Friendly Cafes and Eateries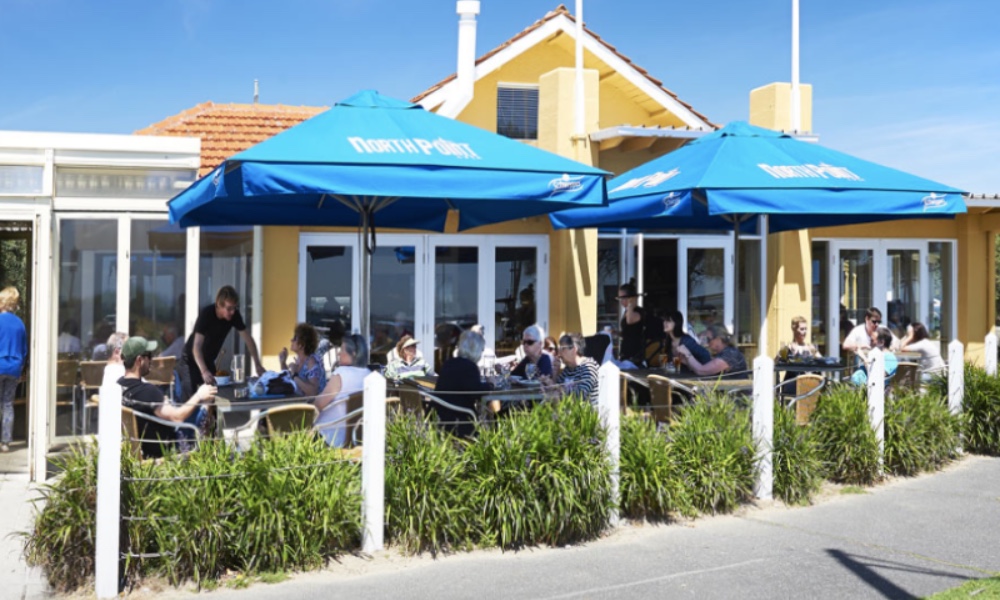 North Point Café
2b North Road, Brighton
An alfresco orientated café for you and your dog, you say? Then North Point Café is for the both of you, maybe three? Maybe six? No matter how many furry friends you have, you can bring them along and enjoy freshly made coffee and breakfast at this busy café.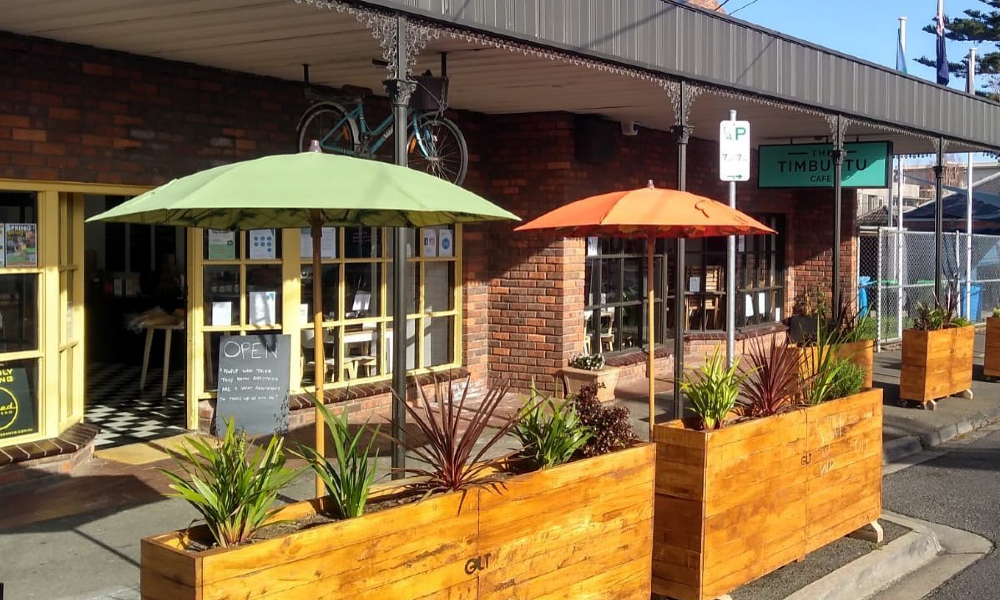 The Timbuktu café
36 Wilson Street, Brighton
We cannot rave about this place enough. With its homely ambience and an outdoor area for your dog, although small, it is worth the while. The coffee is unrivalled, and the food is even better; your dog might not thank you, but your appetite will.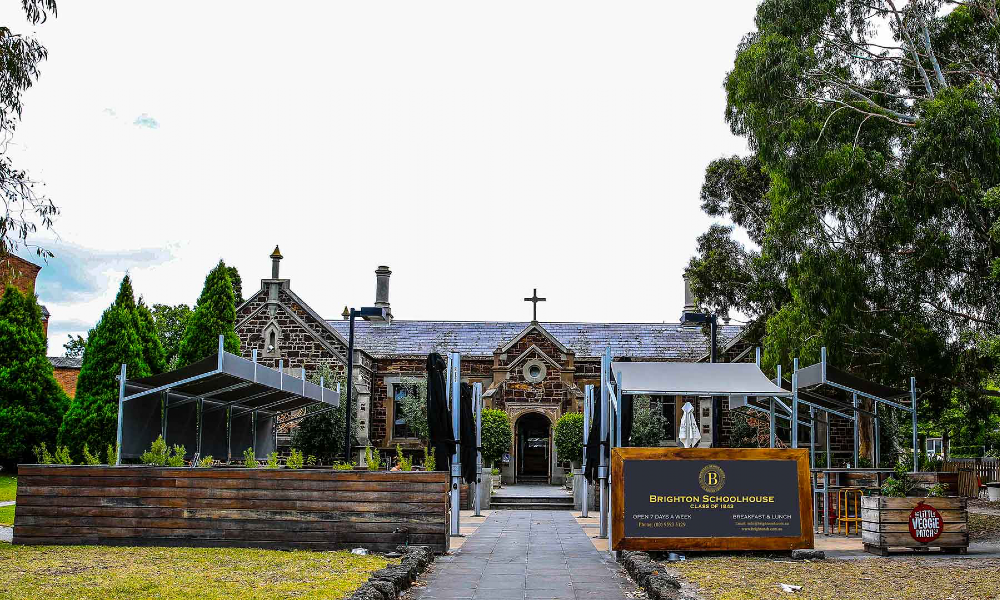 Brighton Schoolhouse
19 Andrews Street, Brighton
This 1840's building offers a generous outdoor area that will allow you and your pup to enjoy a coffee or two. Then, have breakfast, have a chin wag with a friend or two. This café will accommodate everyone.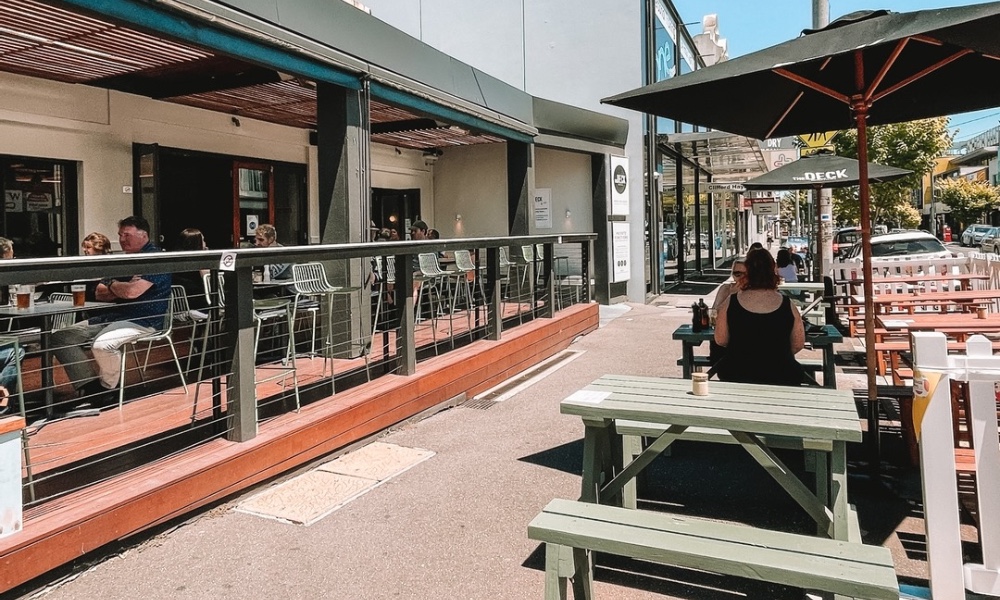 The Deck
212 Bay Street, Brighton
Classic Melbourne breakfast venue and your dog will thank you for it as there is outdoor seating and a little undercover decking where your pup can relax while you sip away on a latte and enjoy a hearty breakfast. Don't forget to take photos!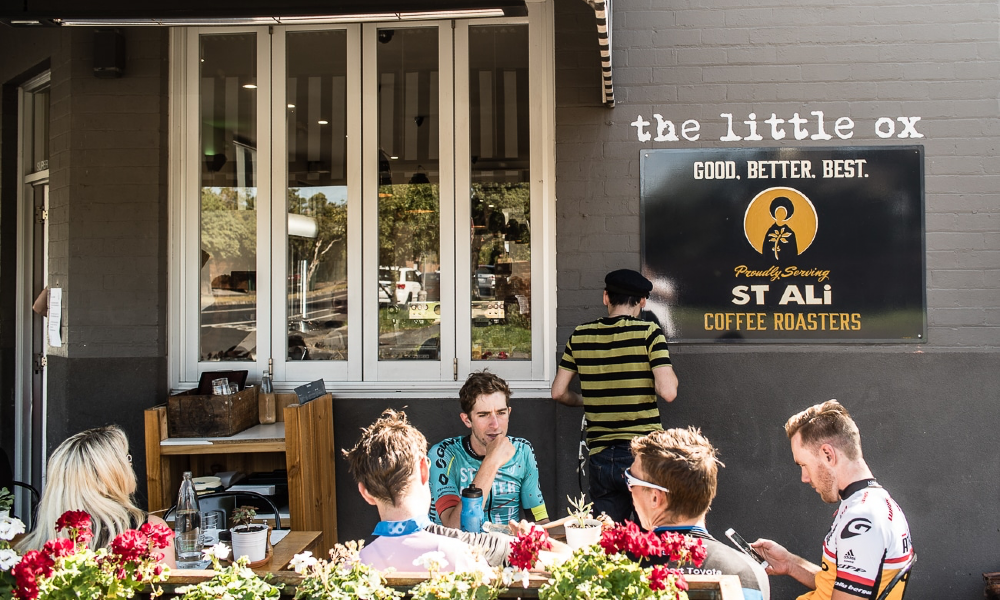 The Little Ox
452 New Street, Brighton
It may only have a small street outdoor area, but it packs a punch. The menu caters for all eaters, and your dog can laze around while you scan the menu and land on a latte and an acai bowl.


About our Partner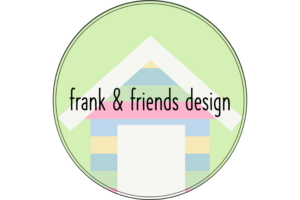 At Frank and Friends Design, we understand the value in creating a safe, cozy space specifically designed for your furry family member. Passionate about your pooch, we hand-craft every Beachside Dog House and Doggy Day Bed to their size, comfort and style. Inspired by the iconic Brighton Beach our products bring a touch of Melbourne to your garden through high quality materials and fun, unique colour palettes.