Dog Friendly Glenelg, Adelaide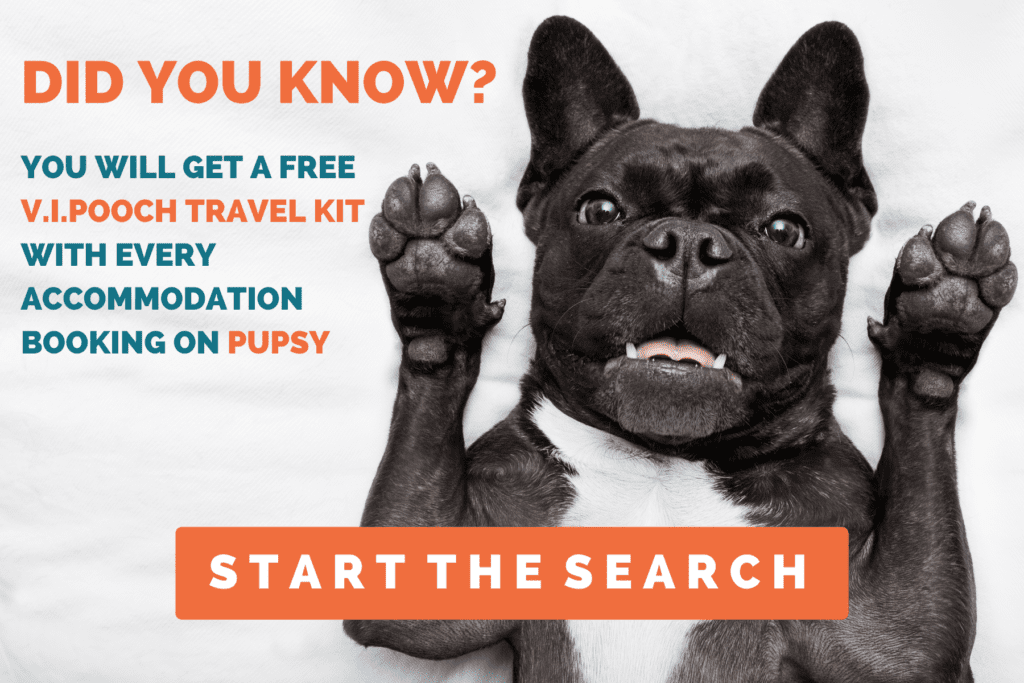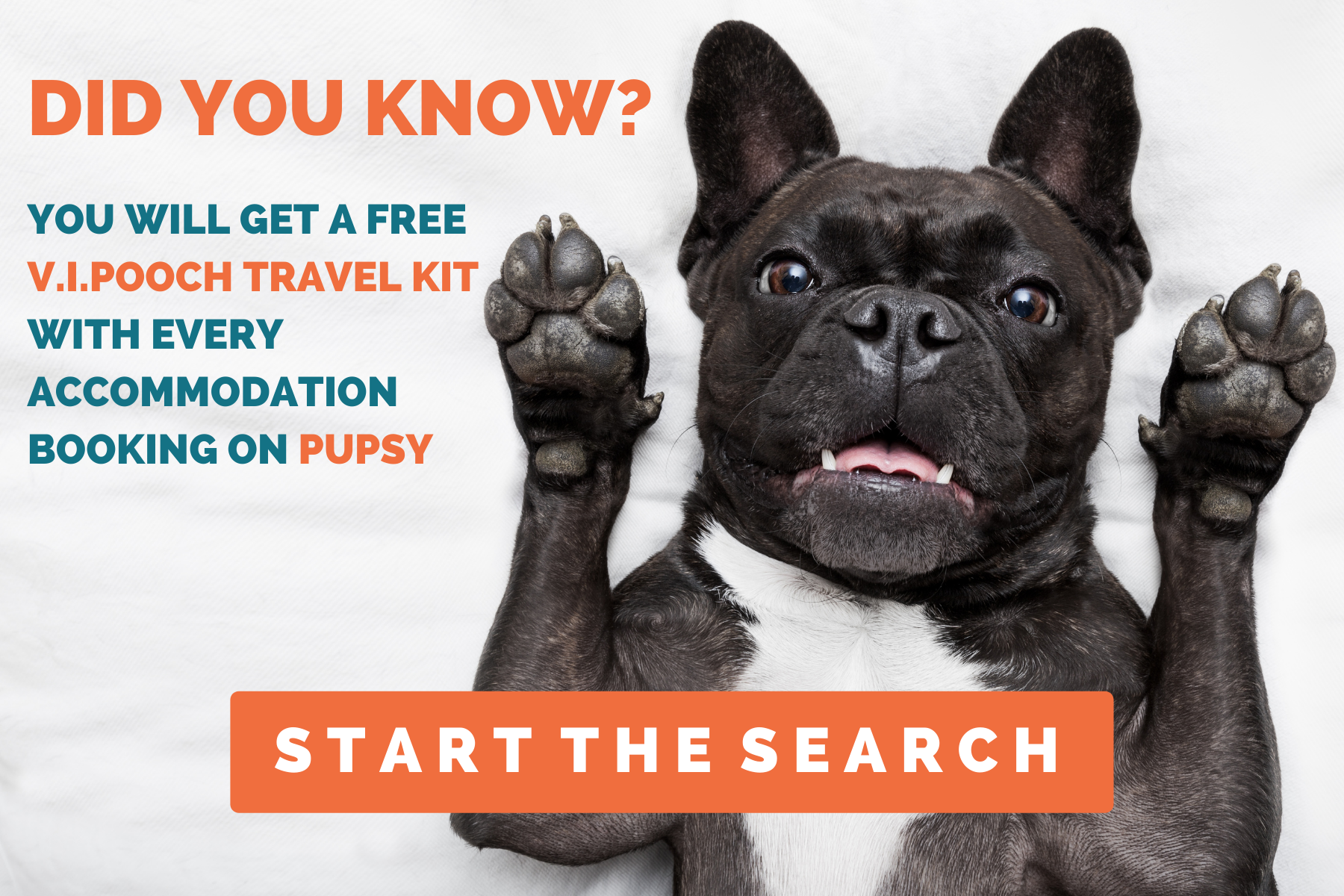 Find the best dog friendly bars, beaches, walks and cafes in Glenelg (Adelaide)!
Glenelg is a picturesque dog friendly beach-side suburb just outside South Australia's capital, Adelaide. Located on the shore of Holdfast Bay, it is a major tourist attraction and a local hub for locals who love to soak in the sun and enjoy a vast selection of eateries. It is the perfect place for tourists, locals, and dogs alike as many venues are becoming dog-friendly. You and your pup can enjoy the sunshine at many local cafes and bars after your walk through various parks found throughout the suburb.
Glenelg Beach as well as North Beach both have off leash areas and ALL ovals and reserves are off leash as long as your dog is under efficient control.
This is your Dog Friendly Guide to Glenelg!
Dog-friendly Parks and Walks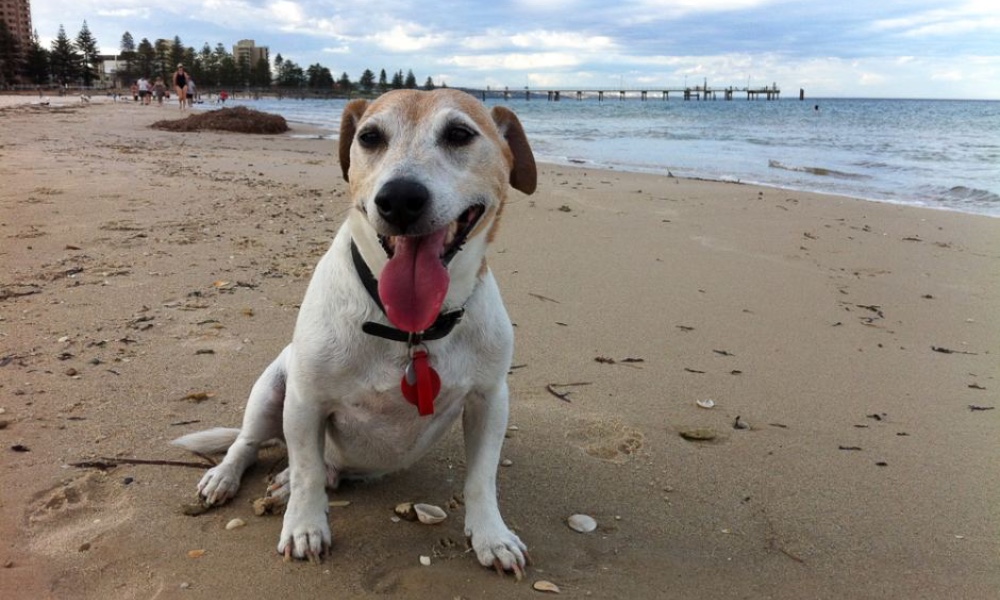 Glenelg Beach
Glenelg beach is an excellent walk for all times of the day with its long stretch of sand that sees many people visit all year round. Your furry friend will be thrilled on this off leash dog friendly beach. Dogs are allowed off leash between 8pm – 10am during daylight savings and 24h outside daylight savings.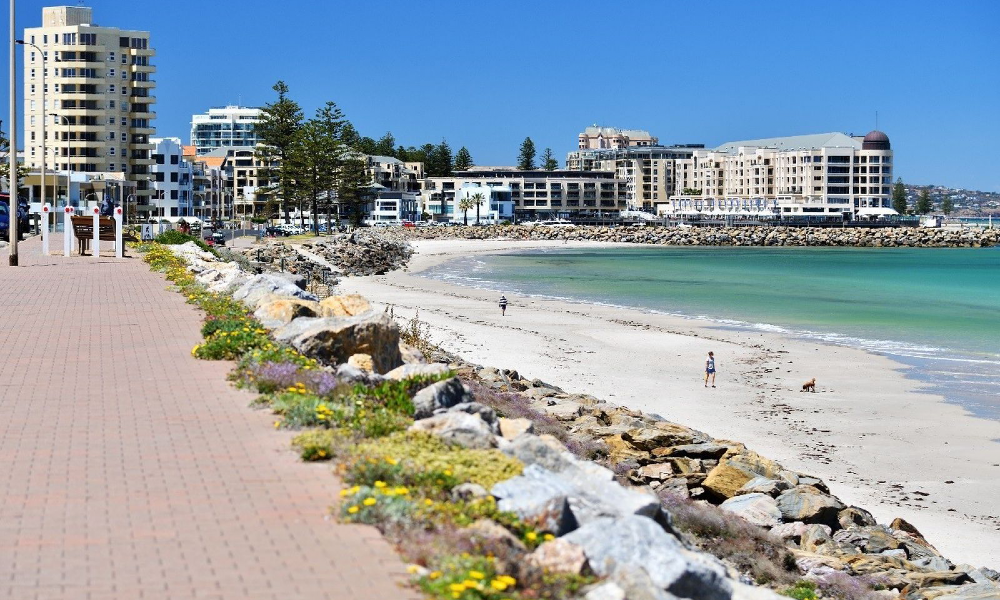 Glenelg North Beach
Glenelg North Beach is a beautiful, less busy stretch of soft sand to take your dog out for an off leash exercise. Dogs are allowed off leash between 8pm – 10am during daylight savings and 24h outside daylight savings.


All ovals & reserves in Holdfast Bay Council area are off leash as long as your dog is under efficient control and obviously dogs should not be off leash in playgrounds or disturbing any organised activities. Always check the signage for off leash areas.
Below are some of the best parks to go for a walk.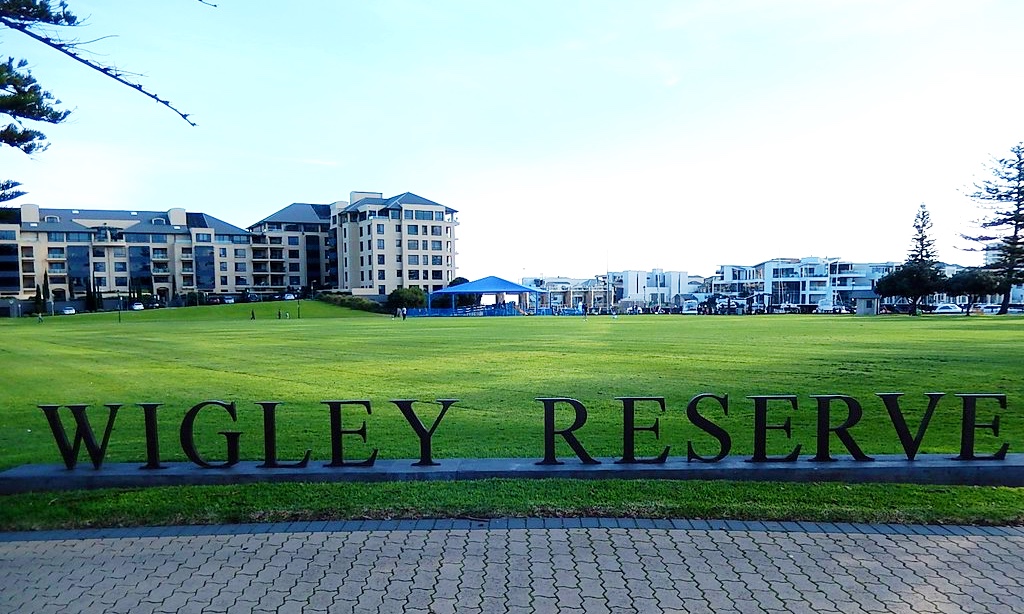 Beach 2 Beach Walk via Wigley and Colley Reserves
This walk connects the two off leash beaches in the area, Glenelg North Beach and Glenelg Beach. In the midway point you will pass Wigley Park. Not only does it house all your typical park facilities, but it also has in-ground trampolines if you're feeling a little bouncy. Make sure to take a picture for Instagram of you and your pup with the famous Wigley Reserve sign.
After a pup-arazzi action at Wigley Park, head south through Colley Reserve, a great park regularly hosting many festivals and concerts. Once you reach the end of the reserve you arrive to Moseley Square with plenty of refreshment opportunities around the area.
And finally make your way to Glenelg Beach for some well deserved off leash action with your pup.


Alf Smedley Reserve
596 Anzac Hwy
This beautiful Park is littered with paths, a gazebo, playground, and picnic areas for you to enjoy. It is a great reserve to go for a walk – especially if you love local fauna.


Dog-friendly Bars and Pubs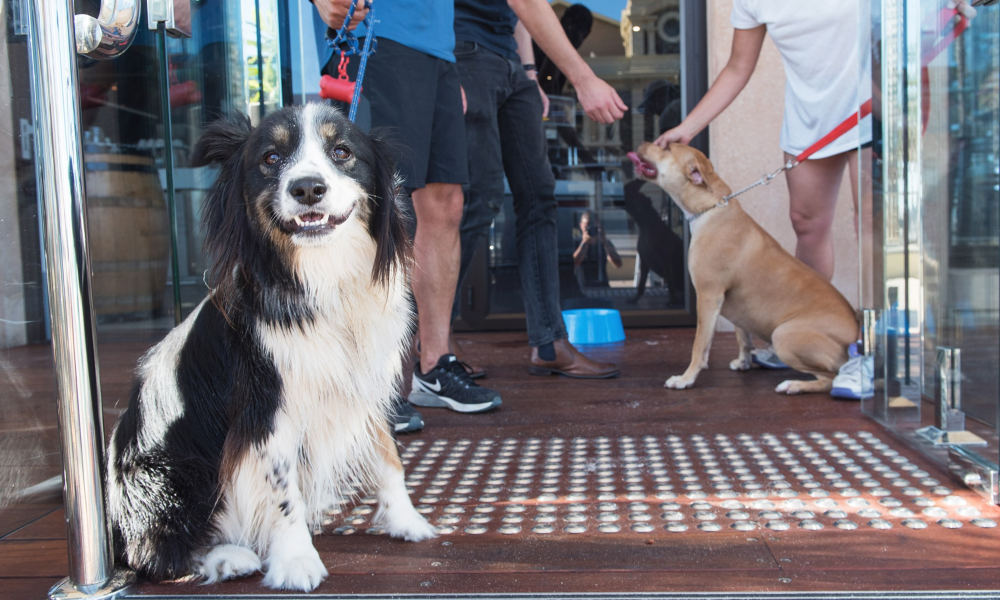 The Grand Bar
2 Jetty Road
Glenelg's popular dog friendly Grand Bar is the ultimate beachfront dining and drinking destination and the dog-friendly outdoor deck is the perfect place for a drink or two with your pooch as you enjoy the seaviews.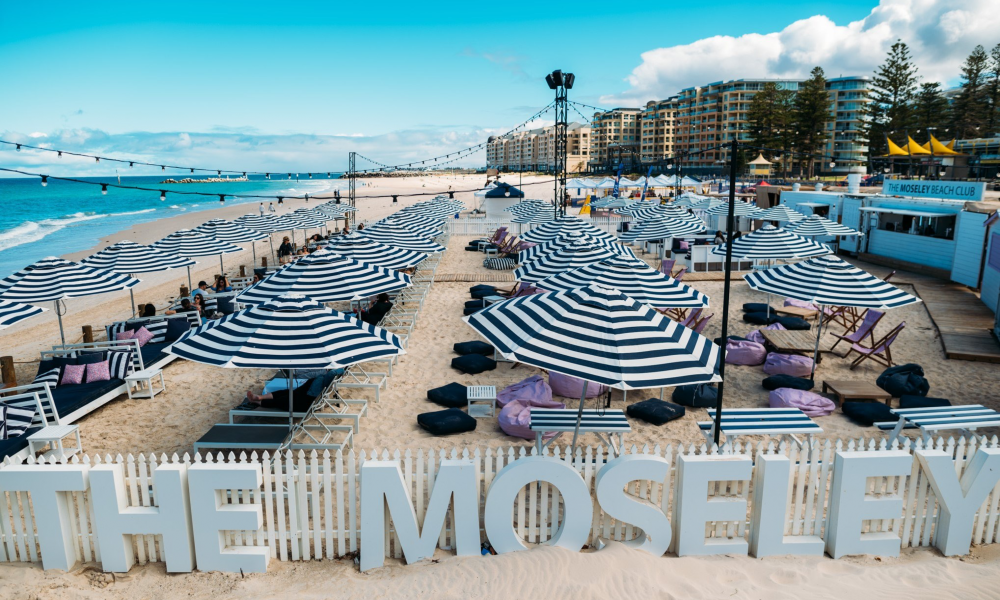 The Moseley & The Beach Club
11 Moseley Square
A modern dog friendly bar near the water is an excellent place for a catch-up drink with friends after a long walk on the beach with your dog. It has a huge outdoor area, so grabbing a seat for you and your furry companion should be a breeze. During the summer months The Moseley Beach Club (photo) is the place to be for all the fashionable pooches.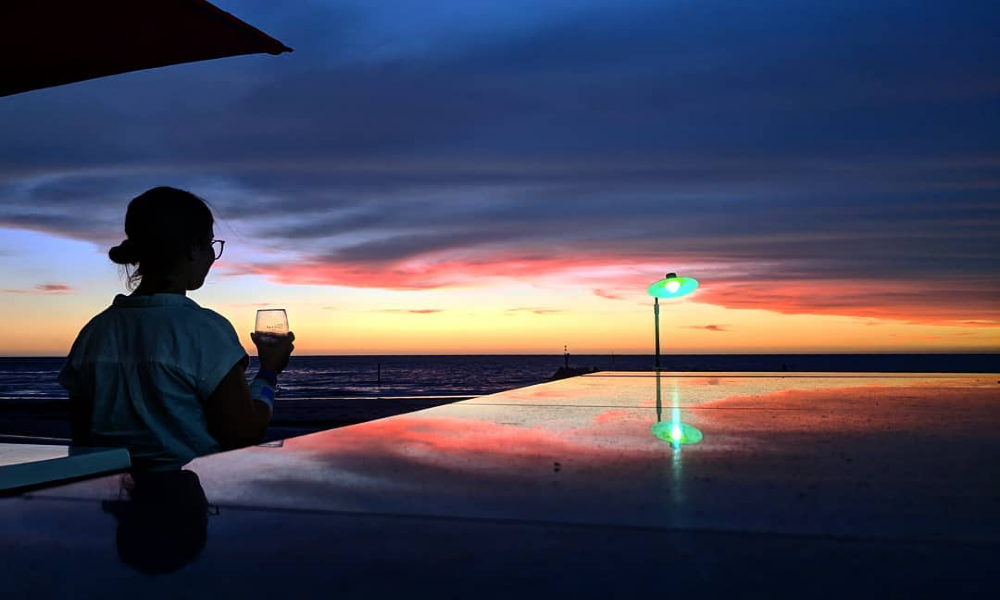 Marina Sunset Bar
3 Holdfast Promenade
If you love cocktails, beers, sunsets, and beach views, then you have come to the right place. This place is the place to be, and during summer, it's a hotspot for Instagram and novice photographers. It has a few outdoor areas you can take your pooch but keep in mind; it gets jam-packed.


The Holdy
83 Brighton Road
A modern pub with it all, the Holdy has spacious outdoor areas for your puppy to sit and relax while you try one of the many beers on offer. Their menu caters for all eaters – especially if you love seafood.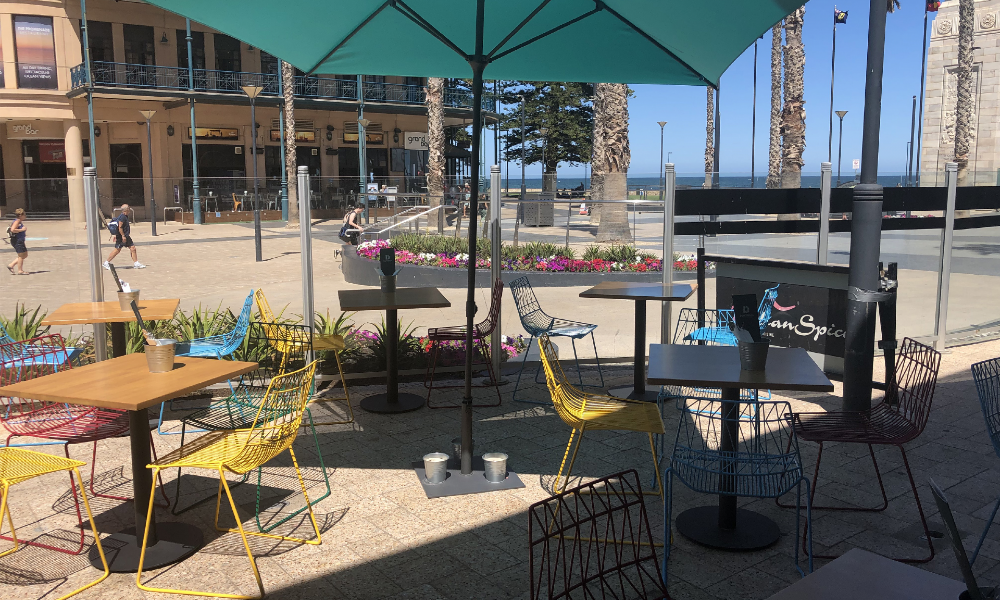 Doughballs
4 Moseley Square
An ideally situated venue has an area for your dog to come and enjoy the view. Doughballs offers a unique lower-calorie selection of pizzas called 'Pizza-Lite' if you love pizza but don't want to overindulge.


Dog-friendly Cafés and Eateries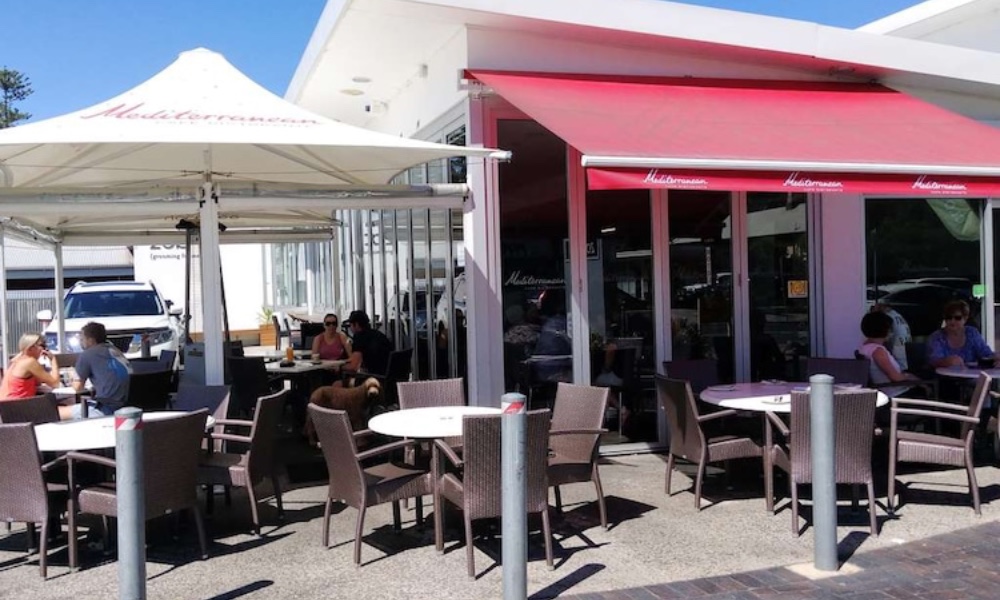 Mediterranean Café and Restaurant
Shop 2, 72 Broadway
This pet-friendly venue offers the very best of Mediterranean cuisine and is Lebanese influenced. But don't worry, they also offer smash avo on toast for all you brunch lovers out there.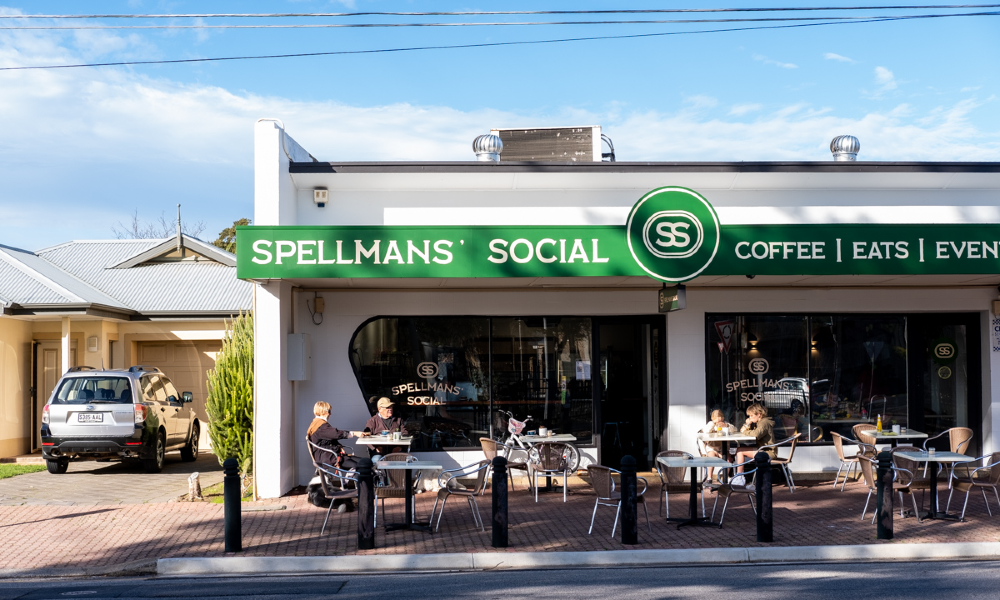 Spellmans' Social
37 Maxwell Terrace
Spellmans' is a dog friendly cafe in Glenelg. Bringing the goods to the neighbourhood, and proudly supporting local products. Dogs are welcome on the part covered outdoor seating area with water bowls and dog treats available from the friendly staff.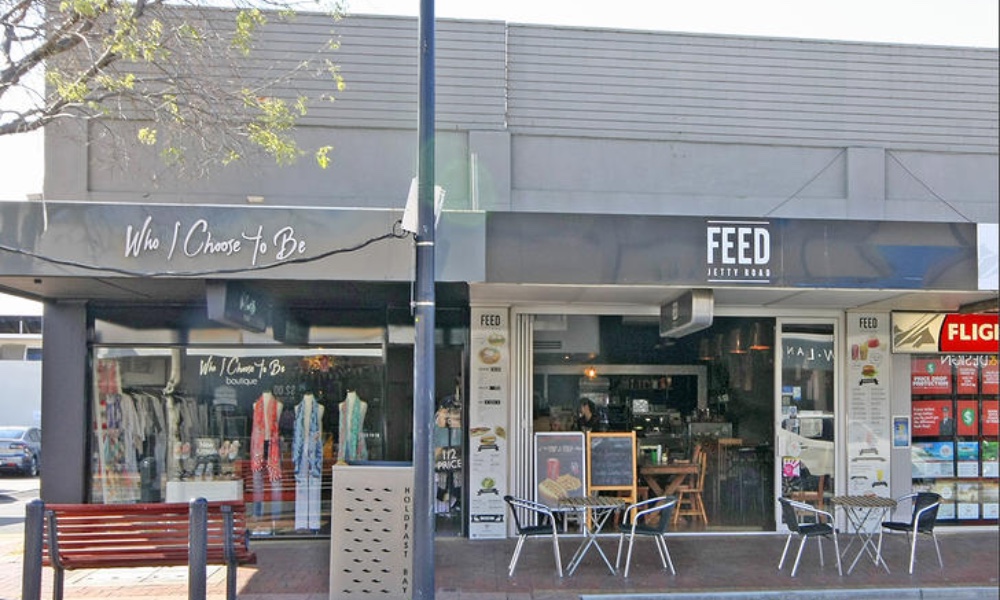 Feed Jetty Road
89 Jetty Rd
Known for their large burgers and their mouth-watering schnitzels, Feed Jetty Road is a must-visit. Your dog can enjoy the view and fresh water in their alfresco dining area.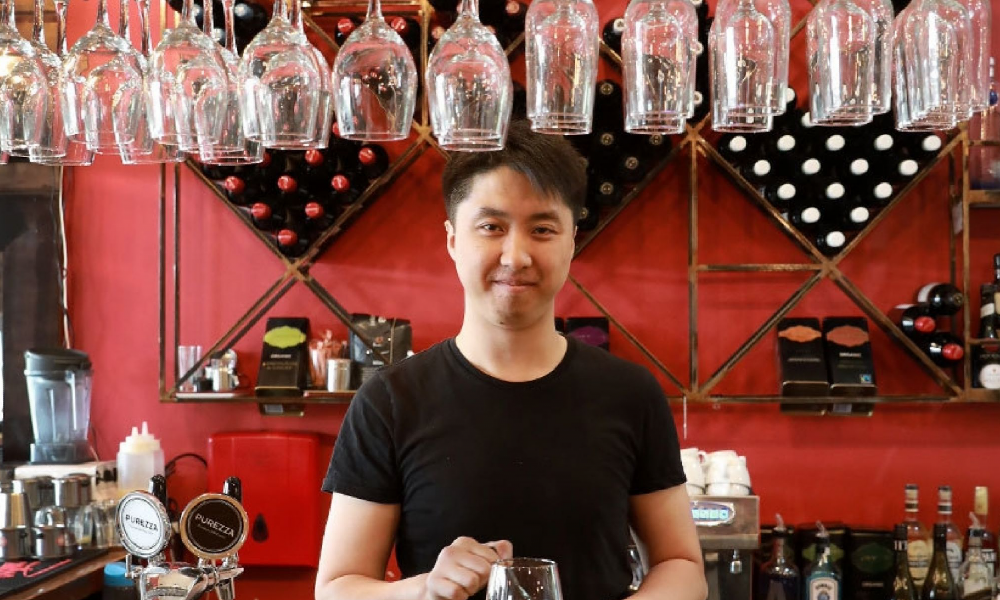 Green Tea House
22 Jetty Road
If you love Vietnamese food, then you'll love Green Tea House and their famous Chim Cut Nuong – a marinated Vietnamese BBQ quail. They have a spacious outdoor area for your dog to salivate while watching you devour your food.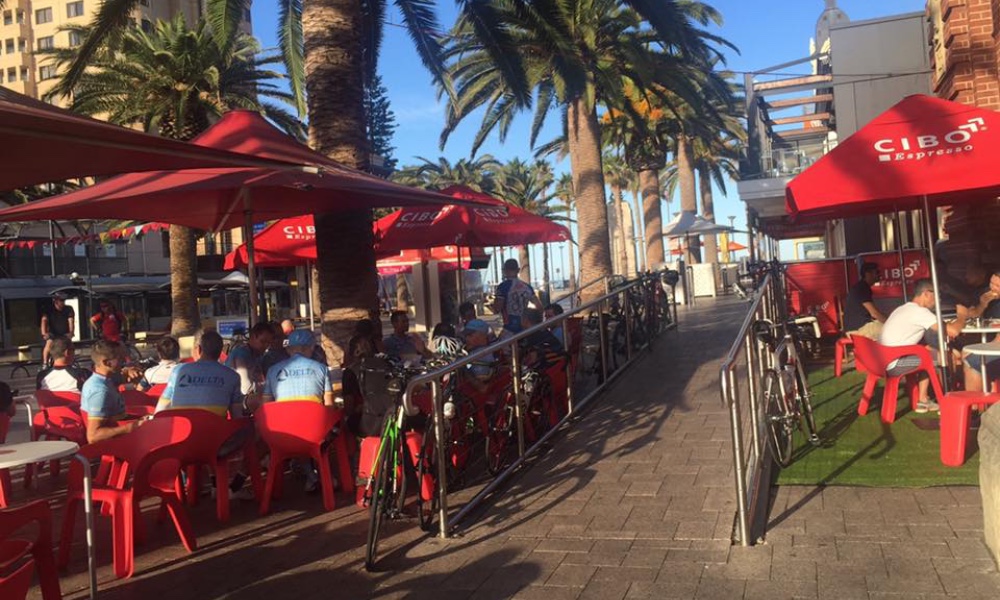 Cibo Espresso
15 Moseley Square
A haven for all you sweet lovers out there! Head to Cibo Espresso for their famous coffee and their extensive range of Italian sweets. They have an outdoor area to sit with your dog, but it is just as good if you want a coffee on the go or a sweet for your hard-earned reward after your walk.