Dog Friendly Suburb Guide: North Shore, Sydney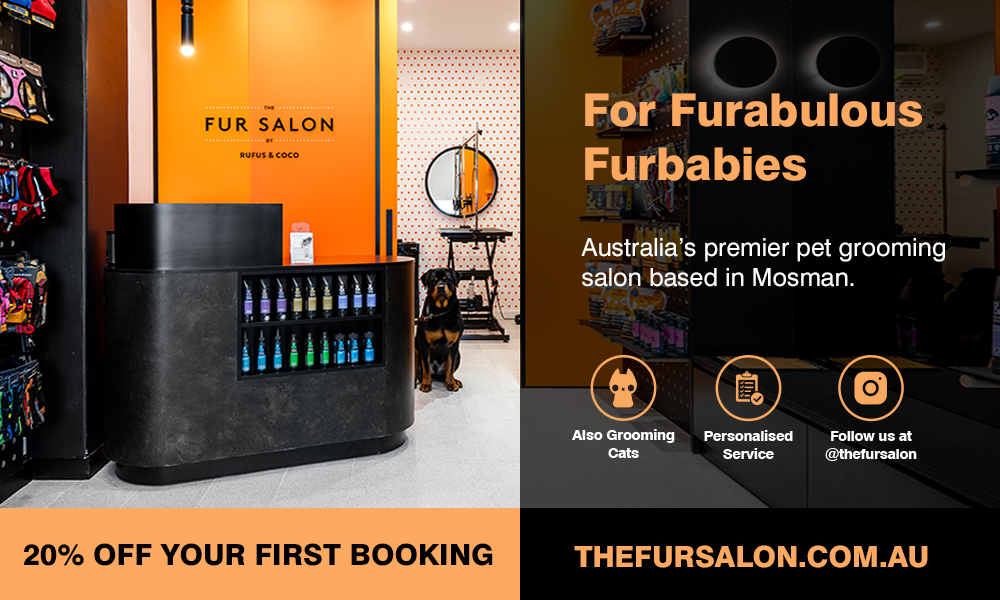 Discover the best dog friendly off leash parks, cafes and bars in Sydney's North Shore (North Sydney, Mosman, Neutral Bay, Wollstonecraft, Crows Nest)
North Sydney is the most dog friendly council in Sydney with more off leash parks per thousand dogs than any other council. They also have one of the lowest level of dog related incidents in Sydney and host regularly dog events such as Bradfield Bark.
Discover the best off-leash parks with stunning views over the iconic Sydney harbour, great dog friendly pubs and cafes and several harbour side walks to explore with your dog.
Here's your dog friendly suburb guide to Sydney's North Shore.
In Partnership with: THE FURSALON
Where to Stay – Dog Friendly Accommodation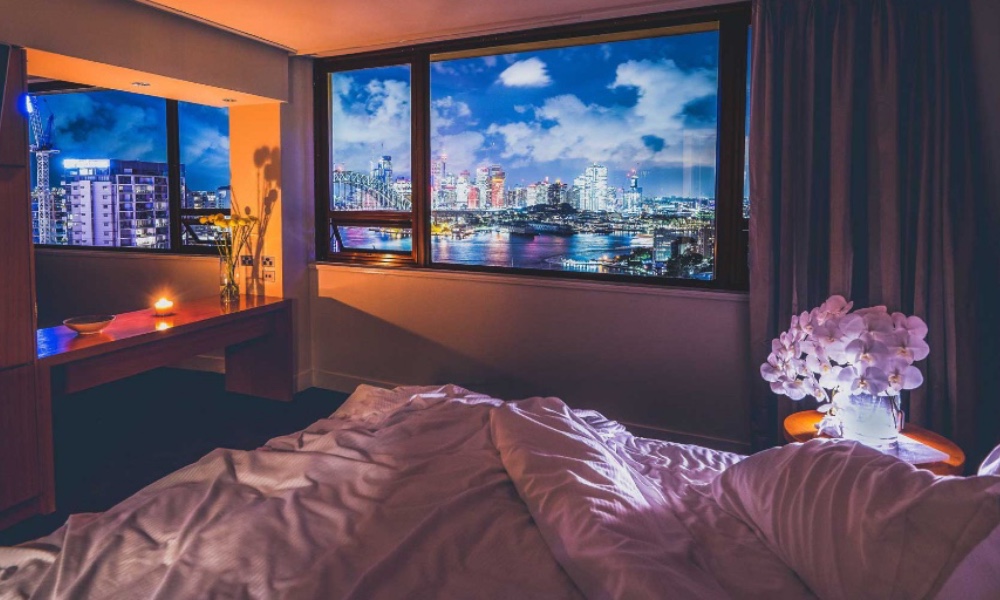 View Hotel Sydney | FROM $209
North Sydney
Explore the harbour city and pamper your pooch at the contemporary dog friendly View Hotel. That is correct, dogs are welcome to stay with you at the Queen Harbourview Room full of great amenities, furry features and million dollar views of the iconic Sydney Harbour Bridge form your bed! And your pooch will be pampered as well. Furry features include a dog bed, food and water bowls, waste bags and even treats on arrival.
Dog Friendly Parks & Beaches (off leash)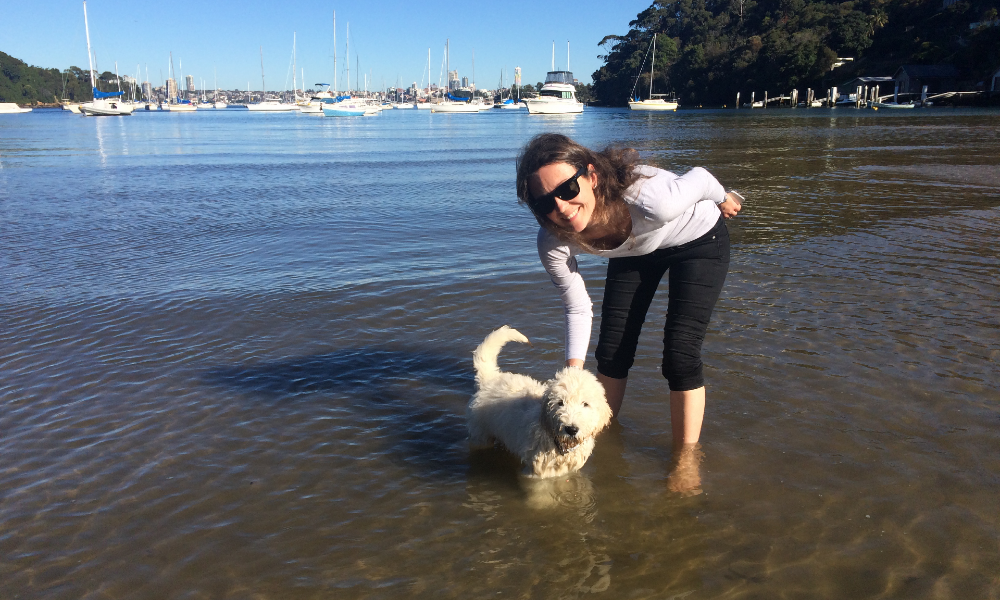 Sirius Cove
Foreshore Track, Mosman
This beautiful Dog Friendly Beach in Mosman is a must visit for all dogs that love to swim. There is a large grass area to chill or have a picnic. Access to the water is great as the water is rather shallow but will get deep enough for a great swim for your furry friend. Sirius Cove is 24 off lead during the weekdays and 4pm – 9am during the weekend.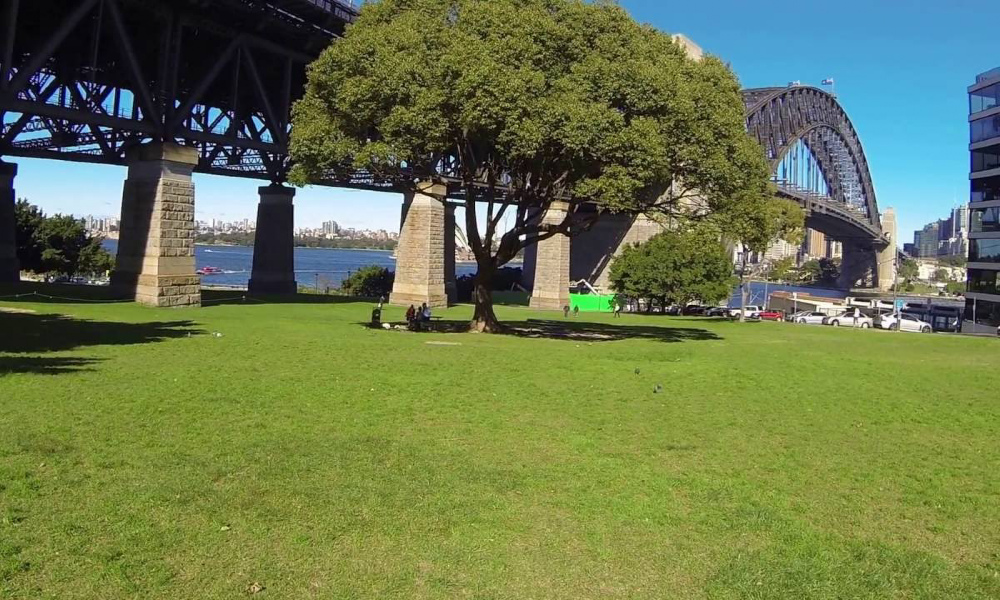 Bradfield Park
Milsons Point
Bradfield Park is a stunning 24h dog park in Milsons Point. The park is located right under the iconic Harbour Bridge and offers one of the most amazing scenes in Sydney for you and your dog to visit together.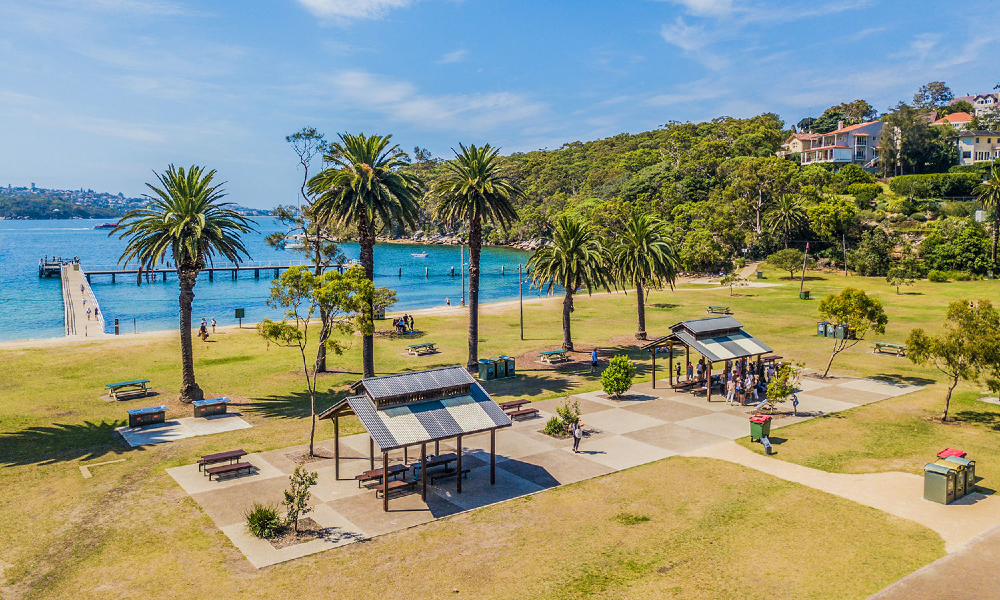 Clifton Gardens Reserve
15 Morella Road, Mosman
Clifton Gardens Reserve is a popular Dog Friendly Beach in Mosman. Water views are stunning and dogs can swim from the beach Mon – Fri 4pm-9am (6pm-9pm daylight savings). The parkland is often full with families on picnic so make sure you dog is well behaved when food is around. All major facilities are available including the kiosk and often an ice cream van.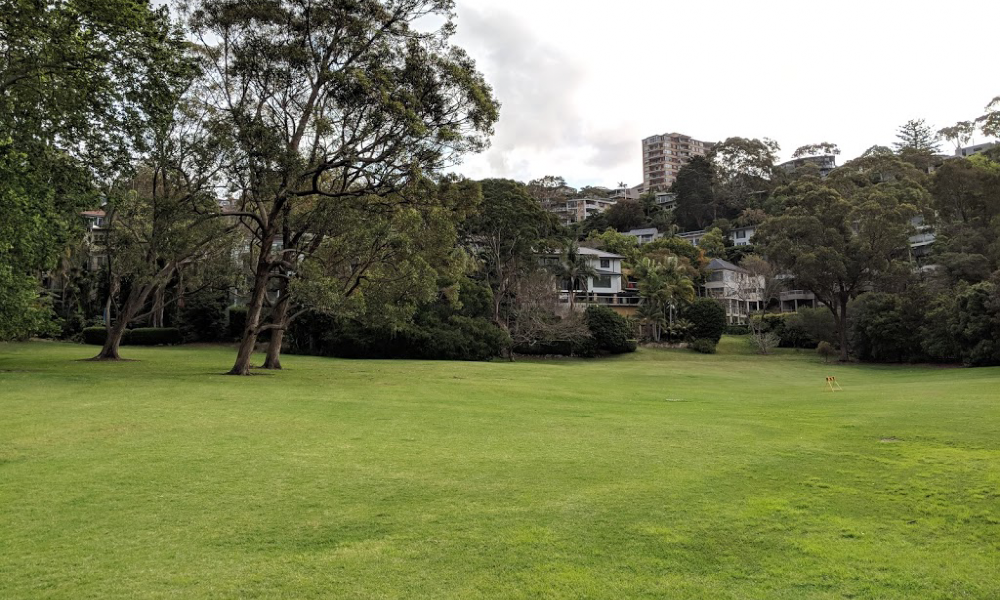 Rosherville Park
Rosherville Road, Mosman
Rosherville Reserve is a very picturesque dog park in Balmoral. The reserve is large and offers a beautiful surroundings for a picnic with the family including your furry friend. Dogs are not allowed to the beach next to the Reserve but can roam freely everywhere in the reserve 24/7 during the week and between 4pm-9am during the weekend.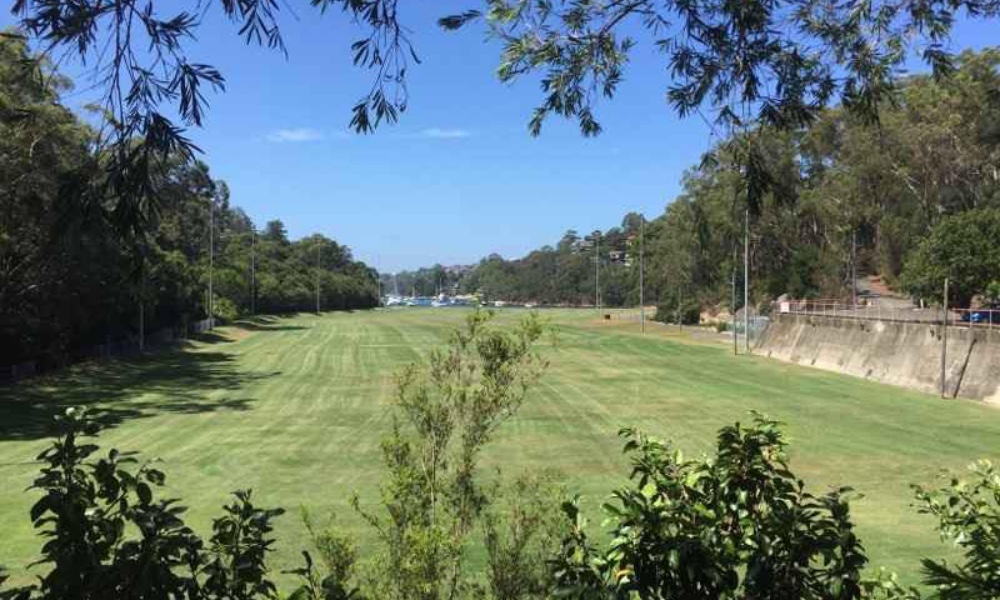 Primrose Park
Cremorne
Beautiful park available to dogs off-leash when no sports are being played. Very large flat area so suitable for dogs of all sizes.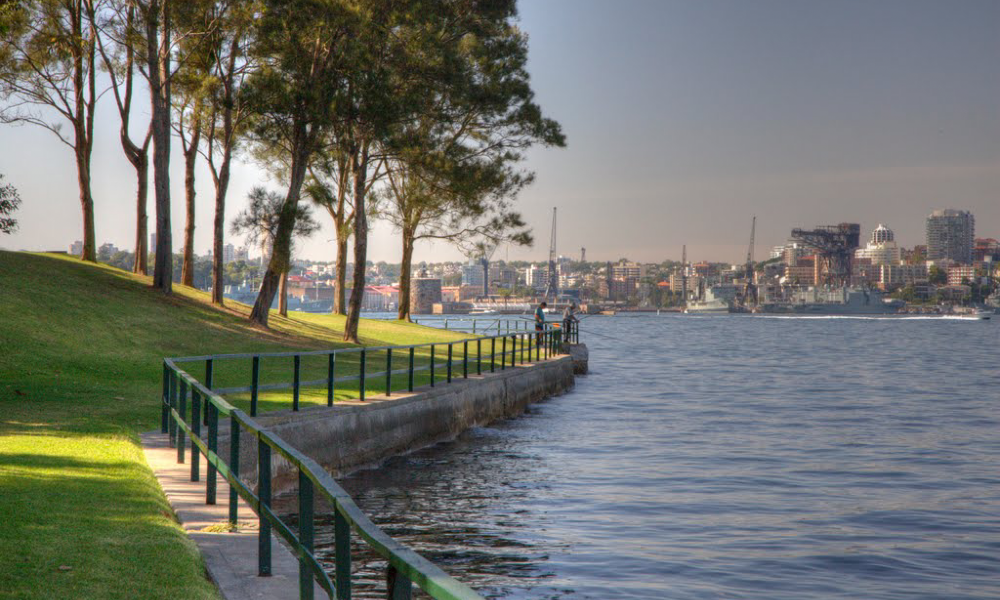 Kurraba Reserve
155 Kurraba Road, Kurraba Point
Kurraba Reserve is 24h off-leash North Sydney gem. The large open foreshore area (Kurraba Reserve) has direct access to the harbour, while the upper levels (the Hodgson Lookout and Spains Wharf Lookout) feature spectacular harbour and city views. Dogs welcome off-leash all times.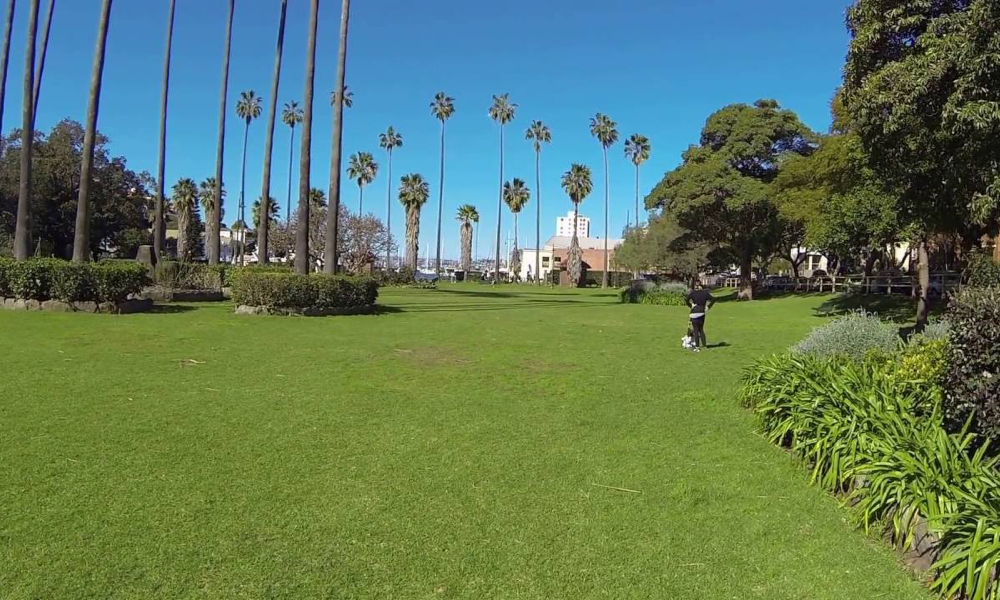 Milson Park
2 Stannards Place, Milson Point
One of Council's most historically significant parks. It has harbour views and some fine plantings in a formal landscape setting. This foreshore park is particularly spectacular in Spring when the Jacaranda trees in and around McDougall Street are in full bloom. Dogs welcome off leash at all times.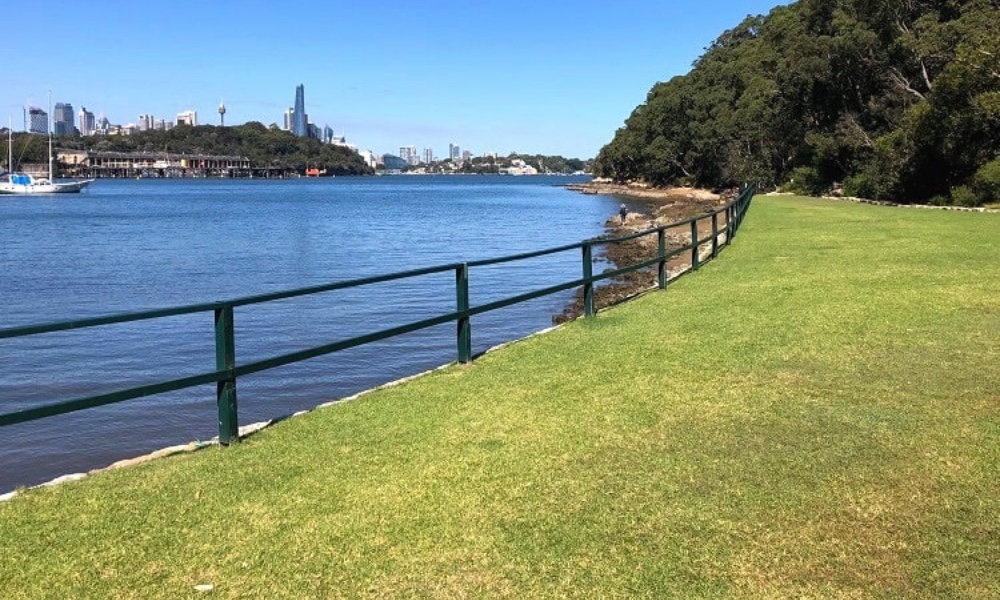 Berry Island Reserve
2-10 Shirley Road, Wollstonecraft
One of North Sydney's most delightful and significant areas of harbourside bushland. The small, almost circular island is linked to the mainland by a wide grassed causeway. There are excellent views of the harbour and city from this picturesque reserve. Dogs welcome off leash at all times.
Dog Friendly Walks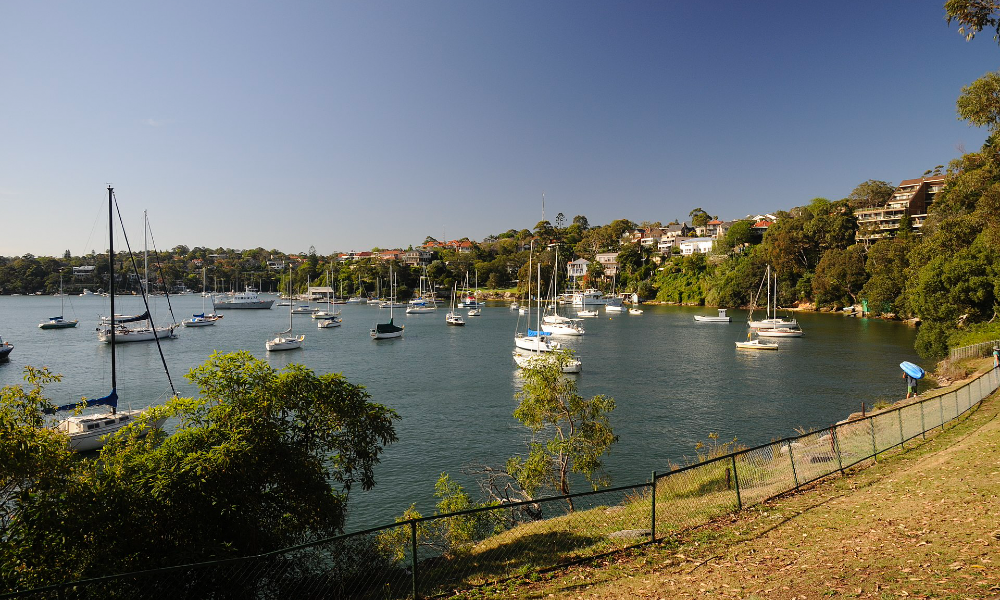 Greenwich Point Walk
Greenwich
Shell Park is a great starting point for this dog friendly walk as you can let of some steams with off leash play. Then make your way towards Manns Point via Greenwich Street – Manns Avenue – Gother Avenue. Enjoy the stunning harbour views while your dog can have another off leash play and then continue your journey towards the western side of the point pass Greenwich Baths and the Ferry Terminal. You will have great views across Cockatoo Island and Woolwich. Continue on the track until you reach Shell Park.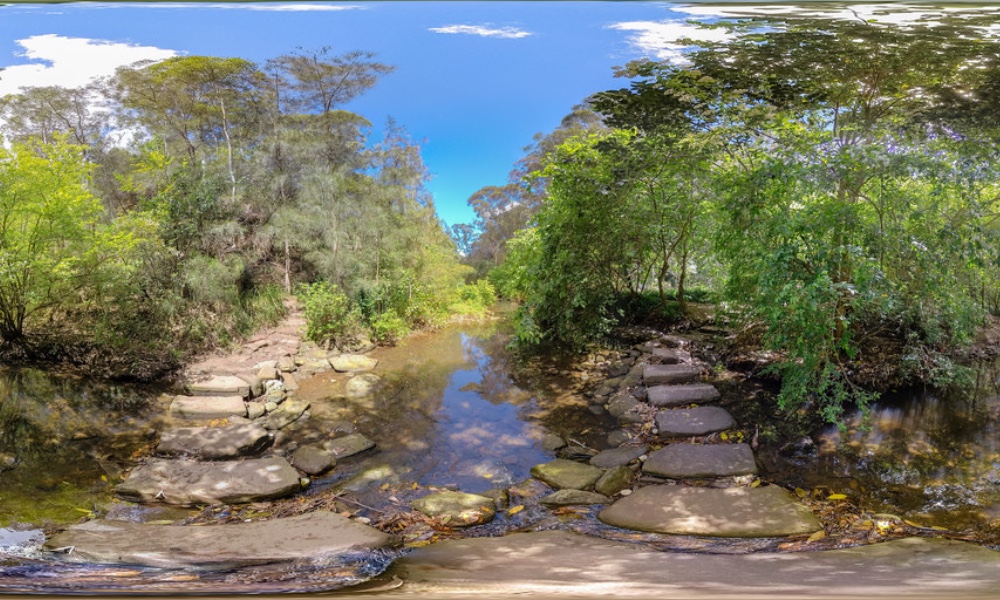 Flat Rock Creek Walk
7 Vernon Street, Cammeray
Start the walk with your dog from Tunks Park off leash area. Walk pass the sports fields and then follow the path towards the old Cammeray Bridge. You can then follow the footpath next to the creek until Flat Rock Reserve / Griffin Federation Track until making your way back. There are several different walking options to modify your route.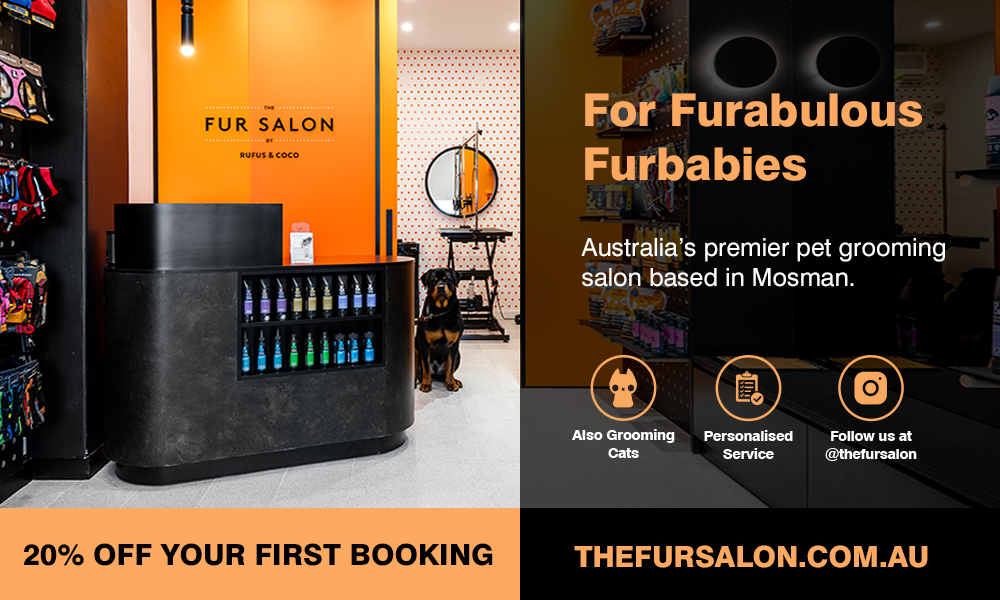 Dog Friendly Pubs & Bars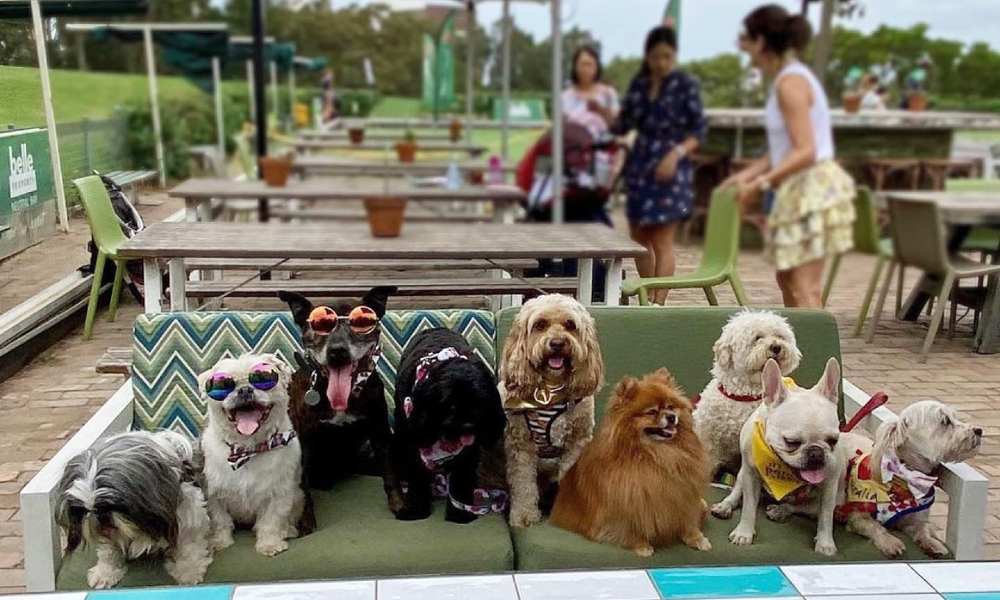 The Greens North Sydney
North Sydney
The dog friendly bar Greens North Sydney is your neighbourhood eatery, bar, café, garden and bowling green with spectacular views of Sydney Harbour.
The Greens has transformed the majority of the existing clubhouse and one of two bowling greens to take full advantage of the harbour views and create a hub for food, fun, family and friends.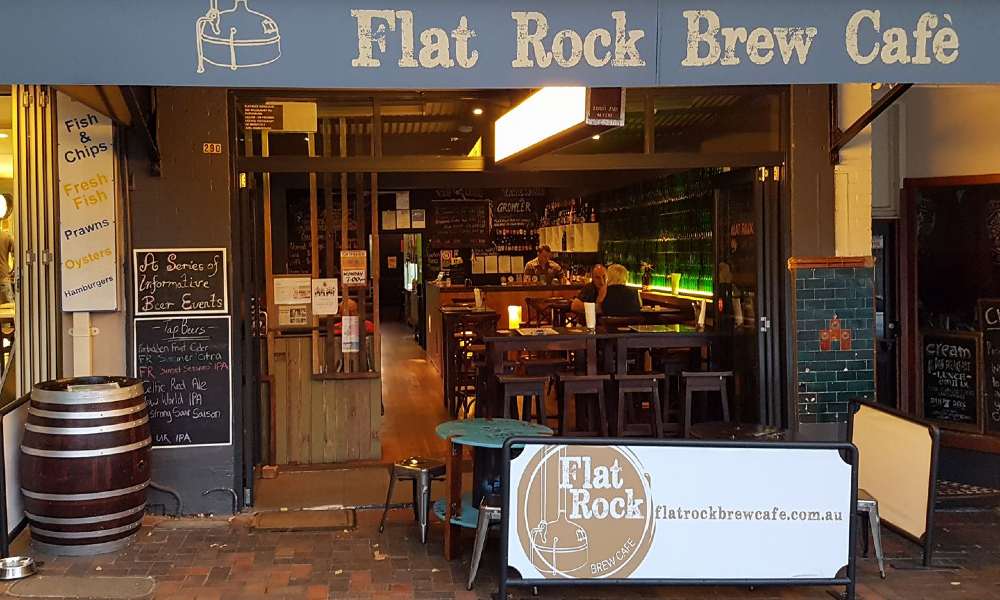 Flat Rock Brew Cafe
290 Willoughby Road, Naremburn
Dogs are welcome on the outdoor area at The Flat Rock Brew Cafe. It is not unusual to see locals dropping by for a craft beer pit stop while walking their dogs in the area.
La Capannina
42 Alfred Street, Milson Point
La Capannina is a dog friendly bar and one of Sydney's best kept secret right next door to Bradfield Park (off leash 24h) in Milsons Point. Uniquely positioned with boasting views of Sydney's' iconic Harbour Bridge, La Capannina has now become a favourite among locals. Dogs are welcome on the outdoor seating area that has some shelter provided with umbrellas, however note that the area is not under cover and therefore not suitable for a rainy day 🙂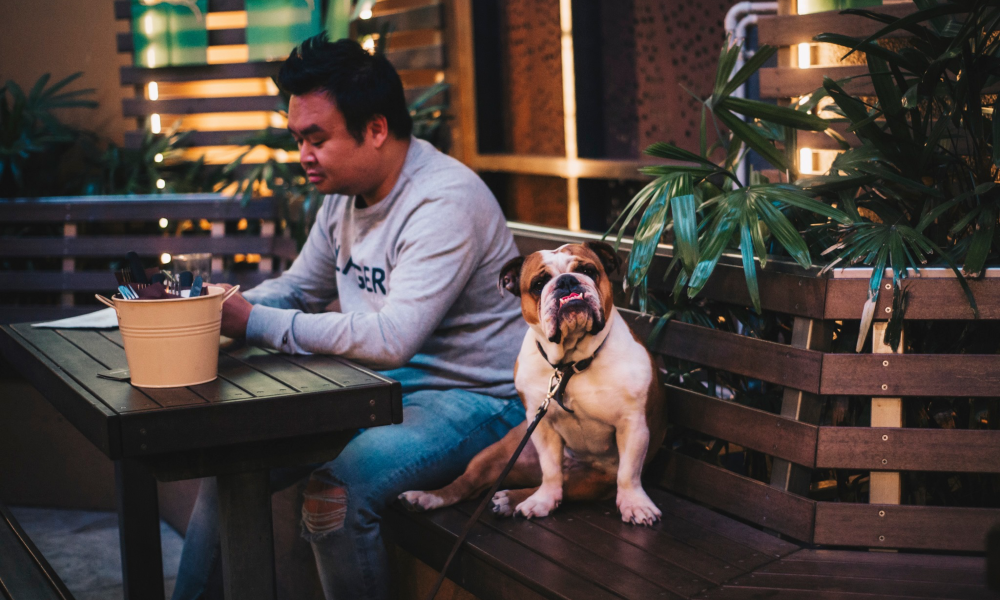 Rag & Famish
199 Miller Street, North Sydney
Rag & Famish is a dog friendly pub in North Sydney. It has been serving Sydneysiders since 1860; committed to offering a welcoming atmosphere in which to meet with friends & colleagues. Dogs welcome at the bistro & beer garden.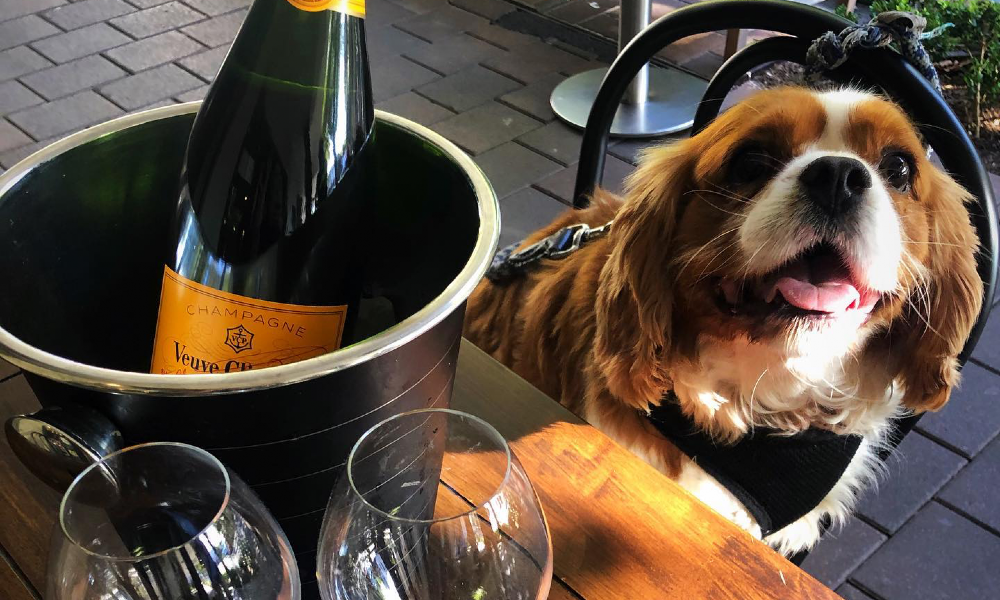 Hendrik's Cognac & Wine
29 Holtermann Street, Crows Nest
Hendriks Cognac & Wine is a warm & casual dog friendly bar located in the centre of Crows Nest. As Sydney's first Cognac bar, our goal is to deliver relaxed drinking experiences in a new & unique way. Taking the 'snob' out of Cognac & Wine. Our vibe is friendly, down to earth & fun. Dogs are welcome at the small outdoor seating area which is covered from the elements with water bowls and delicious doggy treats.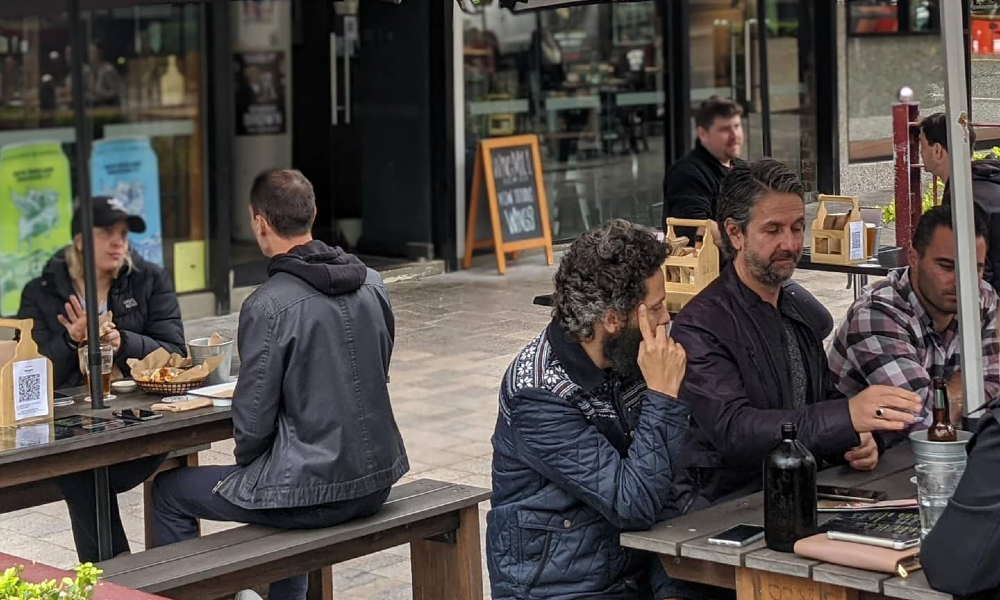 Wingmill
9 Young Street, Neutral Bay
Wingmill is a dog friendly bar in Neutral Bay. They are dog friendly outside in the al fresco area. The large umbrellas cover part of the seating area and the rumour has it, they are investing in a large canopy that'll cover the entire outdoor area.
Dog Friendly Cafes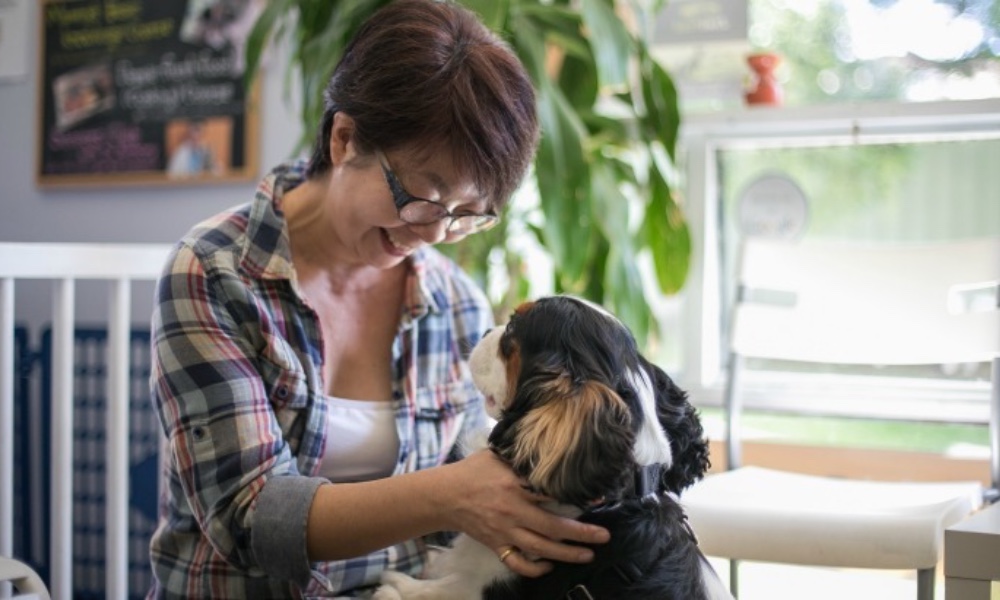 Chew Chew
Railway Walk, Wollstonecraft
Chew Chew is "Pets Only" restaurant in Wollstonecraft. Dogs are welcome both inside and outside to enjoy healthy and nutrition rich treats and meals. There is a human cafe right next door so that the owners can also enjoy themselves.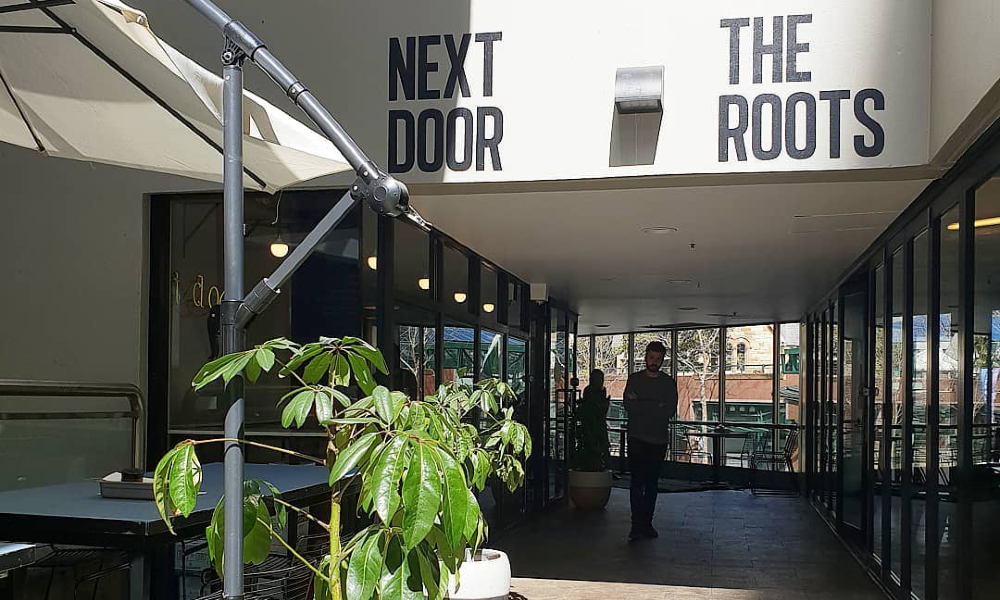 The Roots
Elizabeth Plaza, North Sydney
The Roots is a cool dog friendly cafe to hang out & enjoy a single origin pourover or cold brew. At any given time The Roots has an excited following with a truly excellent coffee selections, salads and hot meals. Dogs are welcome on the covered outdoor area.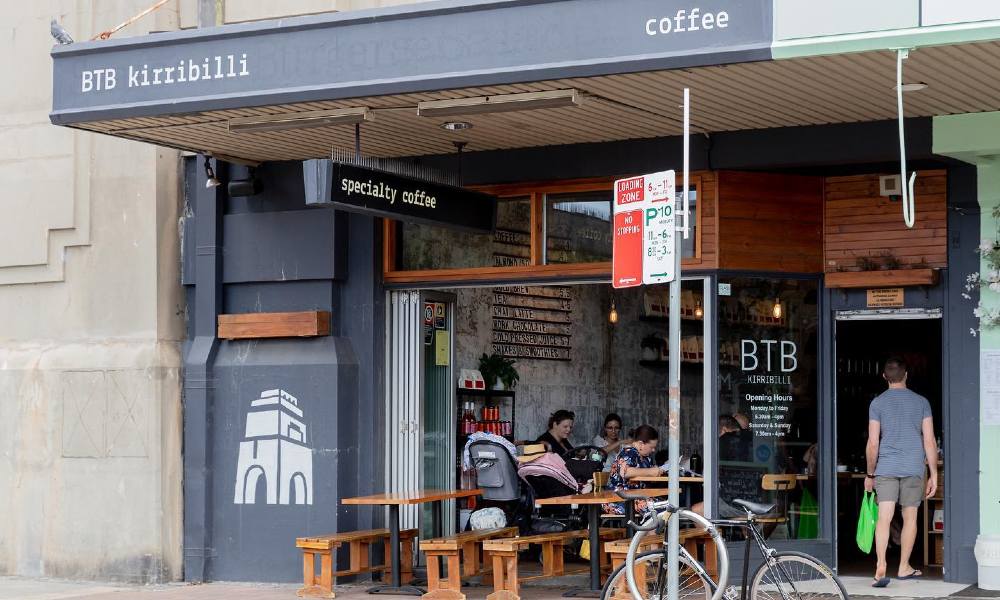 BTB Kirribilli
2 Ennis Road, Milson Point
BTB Kirribilli is a dog friendly cafe with a couple of tables out the front of shop and a dog bowl at hand for anyone wanting to bring their pup. The outdoor seating is fully covered. Their exciting menu includes items such as Crocodile Meatball Sub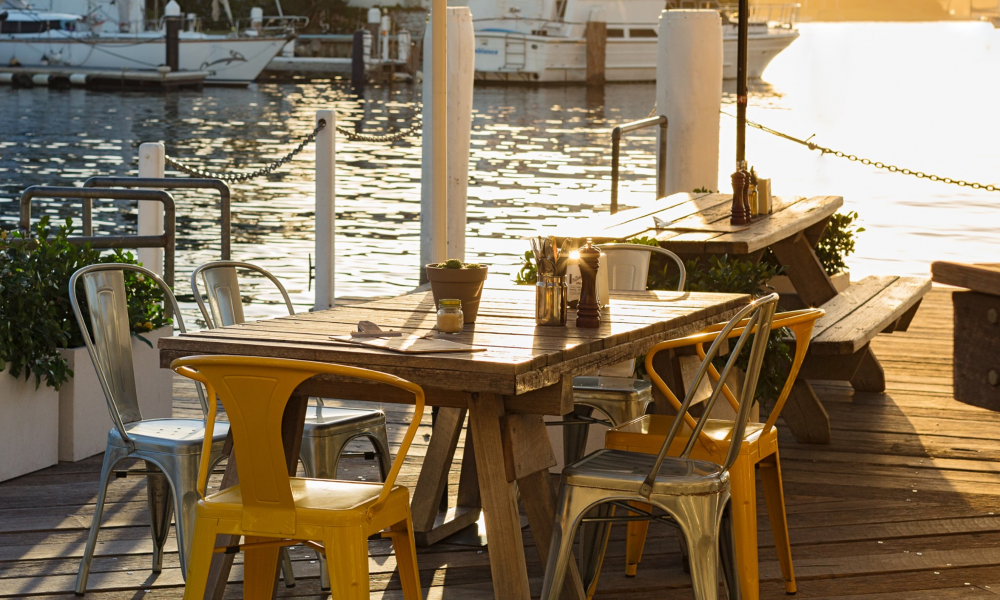 Flying Bear
76 McDougall Street, Kirribilli
Flying Bear Cafe is an awesome little spot located at the Sydney Flying Squadron, right on the glistening water of Sydney Harbour. Dogs are welcome on the partly covered outdoor seating area.
---
This Travel Guide was created in Partnership with:
The Fur Salon is Australia's premier pet grooming salon, based in Mosman. We provide furry family members with an unsurpassed experience. Come and meet our expert Furologists who will consult with you and tailor a package to bring out your pet's inner (and outer) beauty. All treatments use Rufus & Coco high-quality products, which are free from nasties.
---