From Beach To Bar In Adelaide!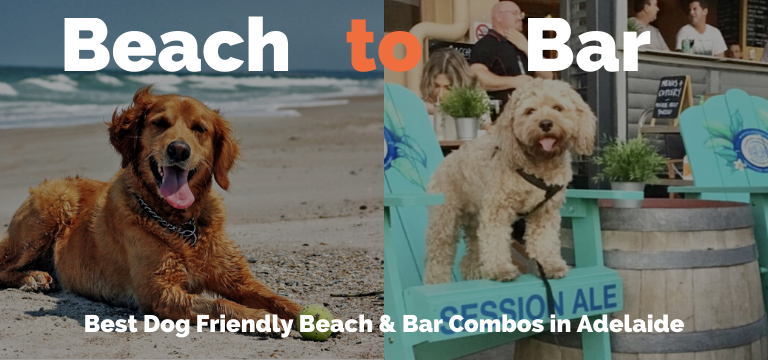 The stunning beaches of Adelaide are the pawfect place to unwind, rejuvenate and spend some quality time with your pup. After a big day on the sandy shores, it's time to treat you and your pooch at some of Adelaide's best dog friendly bars.
We have listed the best combinations of dog friendly beaches and dog friendly bars in Adelaide, South Australia. Are you ready to go From Beach To Bar with your dog?
FROM

Henley Beach…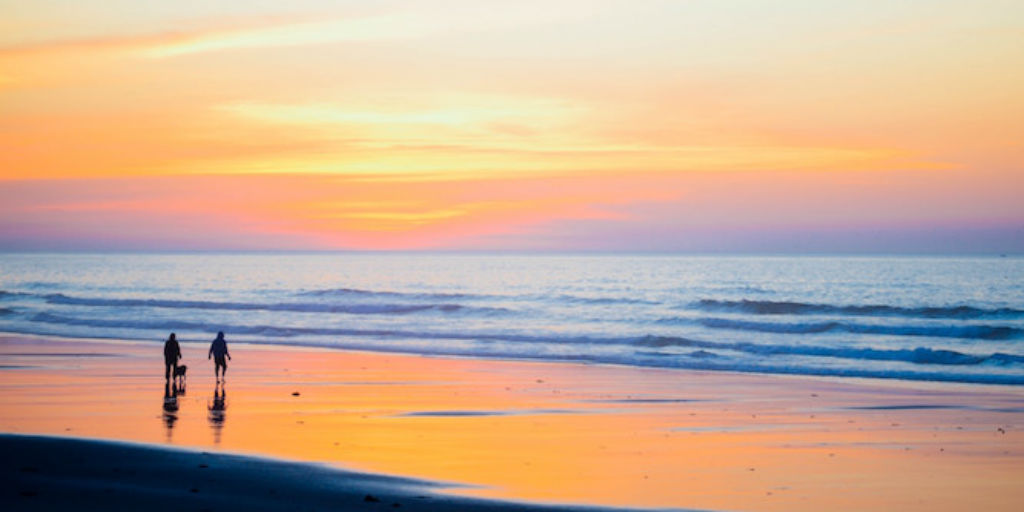 …TO

Bacchus Bar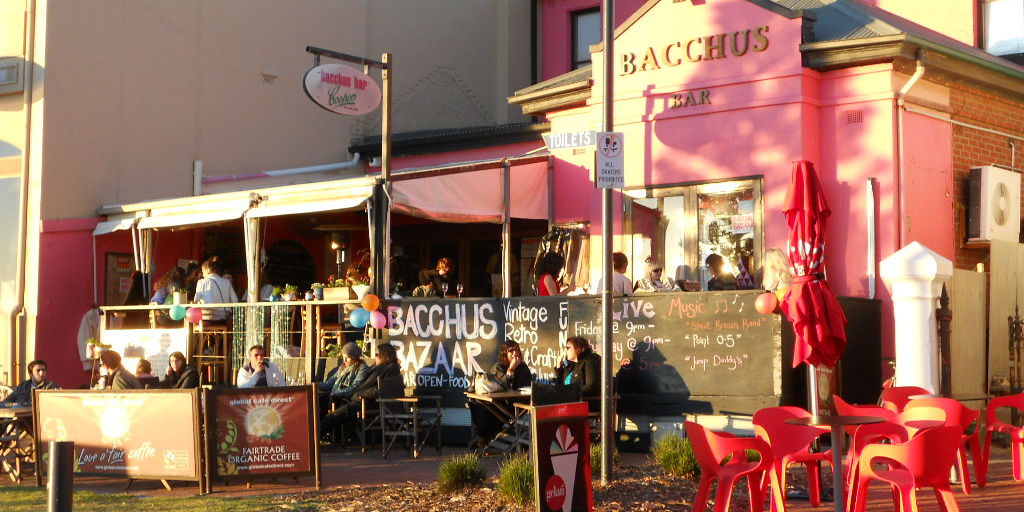 Distance: 5 minutes walk
The long stretch of fine sand known as Henley Beach draws swimmers, paddle-boarders and plenty of dog walkers. Henley is famous for its mellow, seaside feel and a vibrant food scene, and the beach is the pawfect place for your pup to stretch their legs, have a splash in the sea and meet other furry friends.
When their energy has all burnt up (and so has yours), walk a short 5 minutes to the waterfront wine bar, Bacchus Bar. With its very own 'Pooch Park', which includes water bowls, toys, plants and even leash clips, your furry friend will never want to leave! There are even dog friendly muffins for your pal to munch on while you relax and sip on some of Adelaide's finest wines and enjoy the beach views.
---
FROM

Glenelg Beach…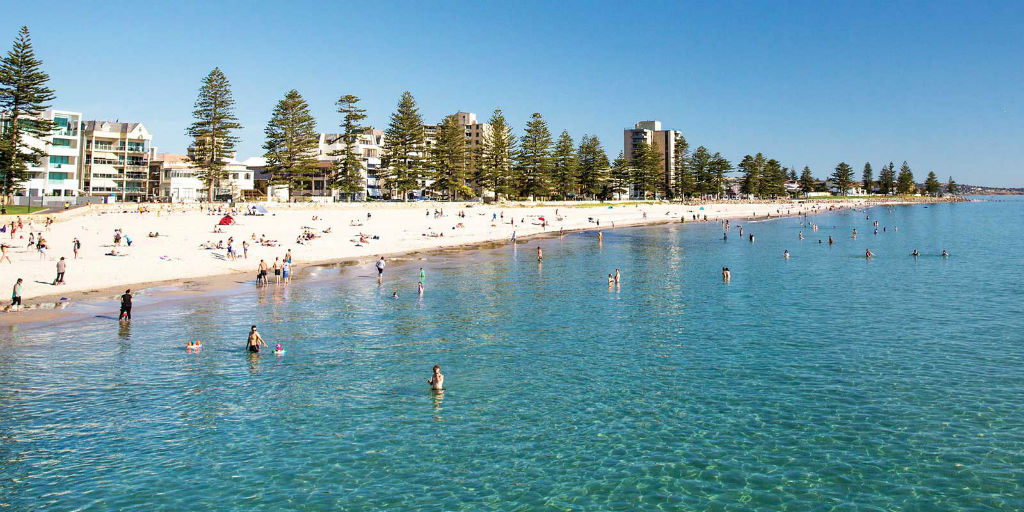 …
TO

Grand Bar Hotel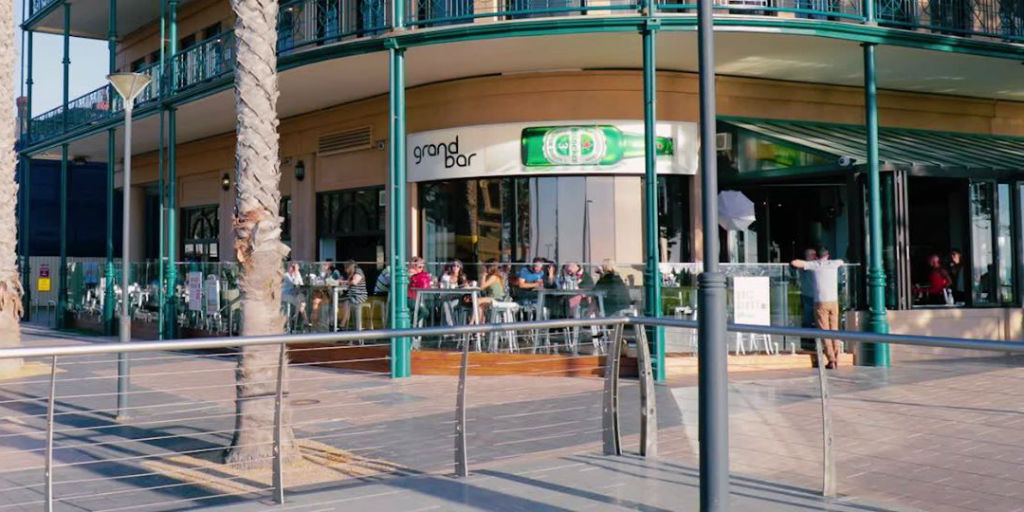 Distance: 1 minute walk
Take a stroll along the jetty before a splash and a play on the popular Glenelg Beach. Your pup will love taking a dip in the warm water and the bustling vibes of the beach and nearby Glenelg Square.
Just a couple of paw steps from the beach, you'll find the dog friendly Grand Bar Hotel. It's the ideal pupstop, with water bowls for your pooch, and a range of craft beers and wines for you. The outdoor seating area offers plenty of cover and exceptional sunset views.
---
FROM

Marino Beach…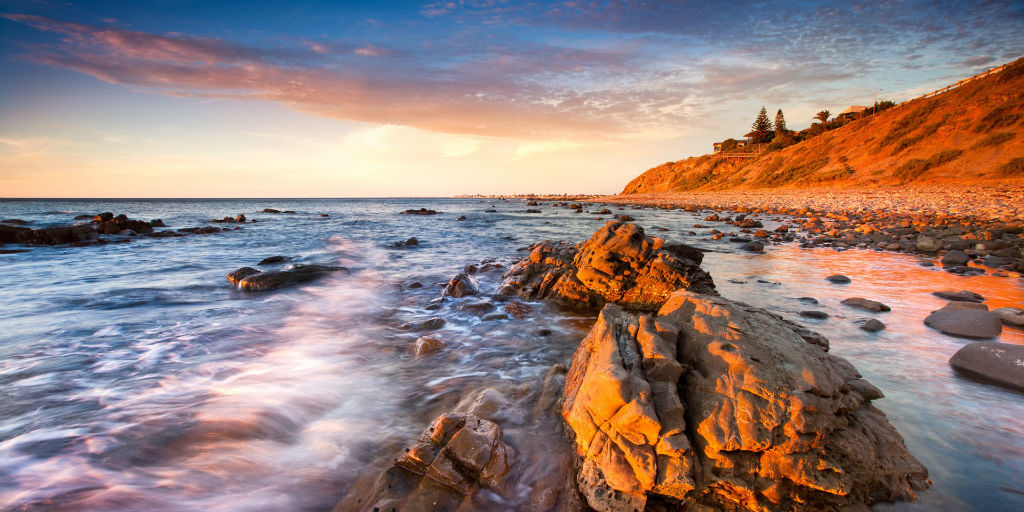 …
TO

Seacliff Beach Hotel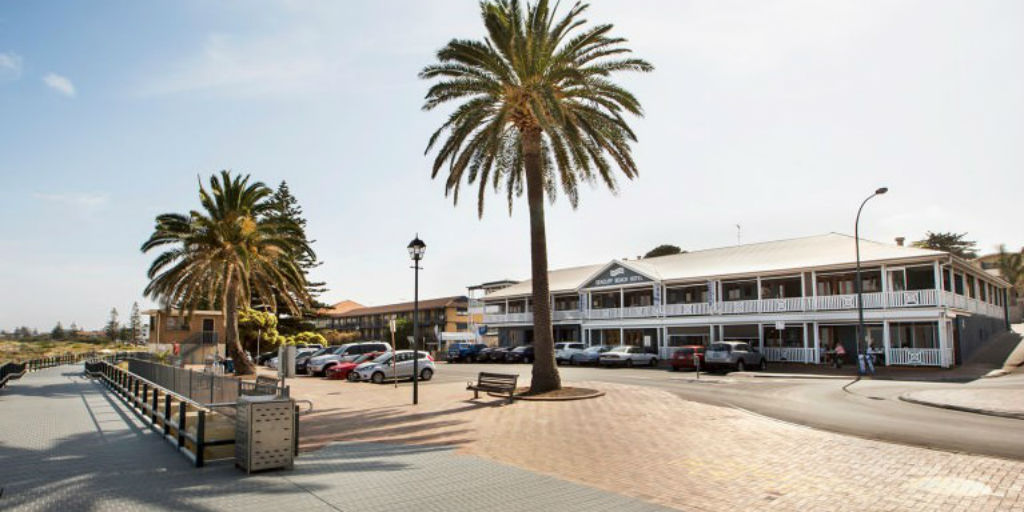 Distance: 20 minutes walk
Marino Rocks is a 24 hour beach where dogs can run freely off leash. There's plenty to explore for your pup while you admire the magnificent water views with its ever-changing hues of blue.
A 20 minute walk North will lead you to the super dog friendly Seacliff Beach Hotel. This beachfront venue is the perfect setting to grab a local beverage or a hearty meal while watching the sun set slowly beyond the rolling waves. Enjoy the salty air from the dog friendly deck area with plenty of seating and shade.
---
FROM

Port Adelaide Foreshore…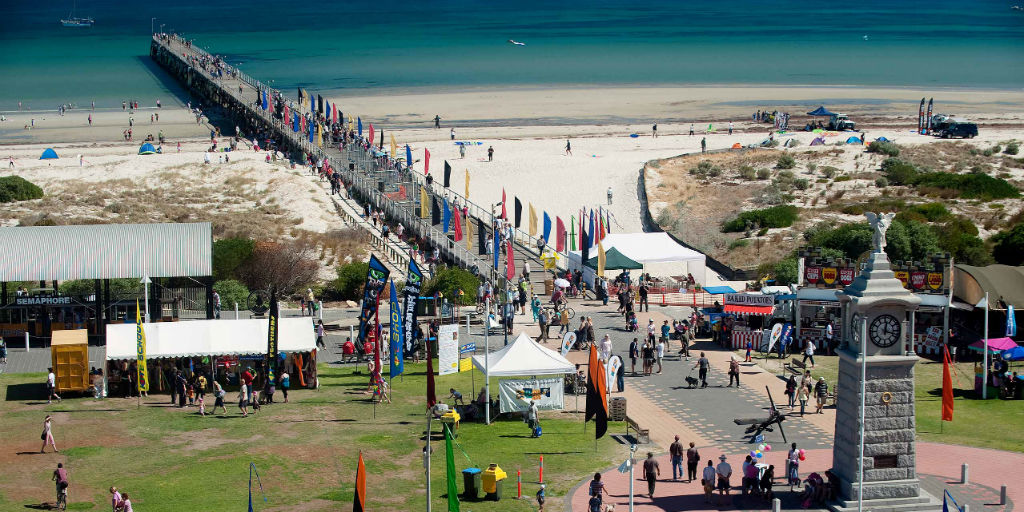 …
TO

Largs Pier Hotel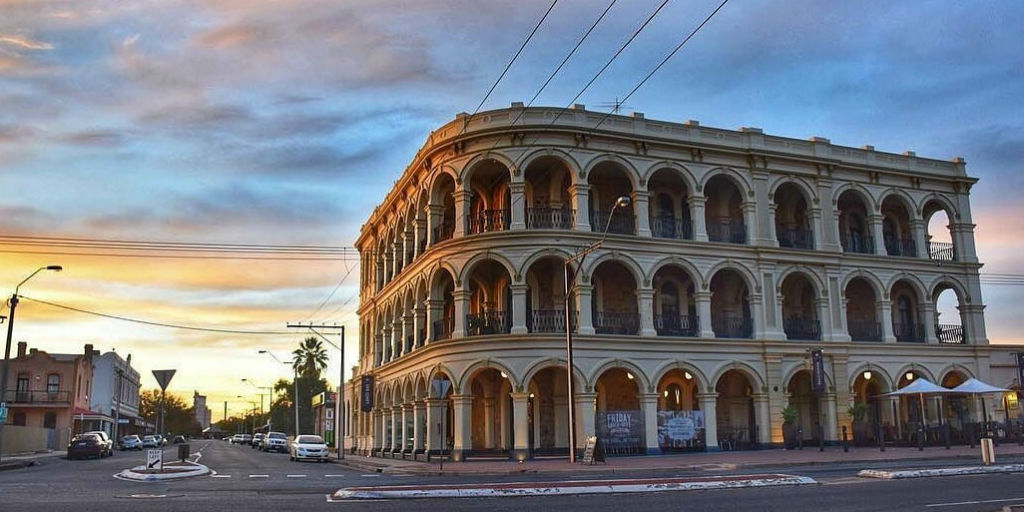 Distance: 1 minute walk
The Port Adelaide Foreshore combines the areas of Largs Bay and Semaphore beach, both dog friendly and with certain off-leash hours. Stroll along the Semaphore Jetty, spot seals in the water, or enjoy a game of fetch along the long stretch of sandy beach front before making your way up to Largs Pier Hotel.

The upscale hotel, set in an ornate, white building dating to 1882, is across the street from the beach and the verandah area outside is the perfect spot to sit with your pooch and watch the world go by after a big day on the beach.
---
FROM

Tennyson Beach…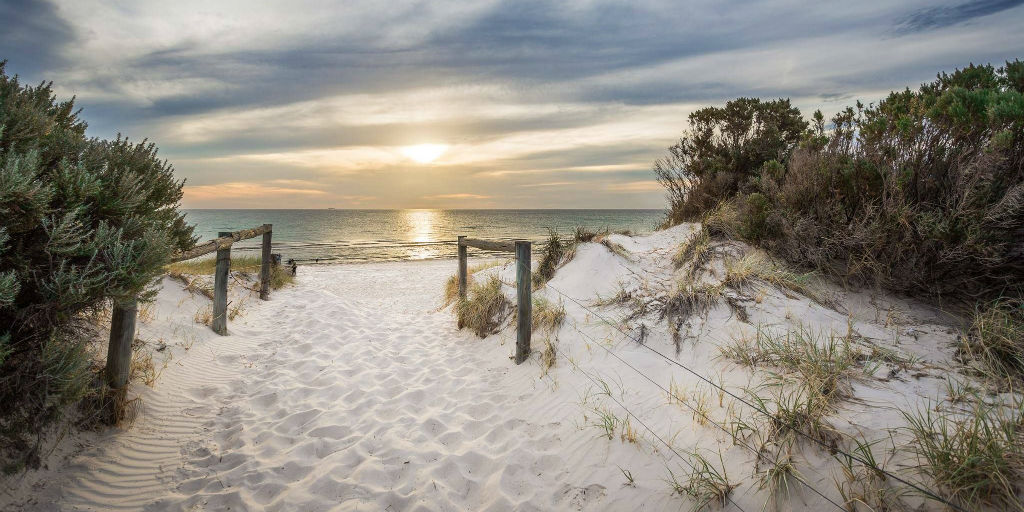 …
TO

Grange Hotel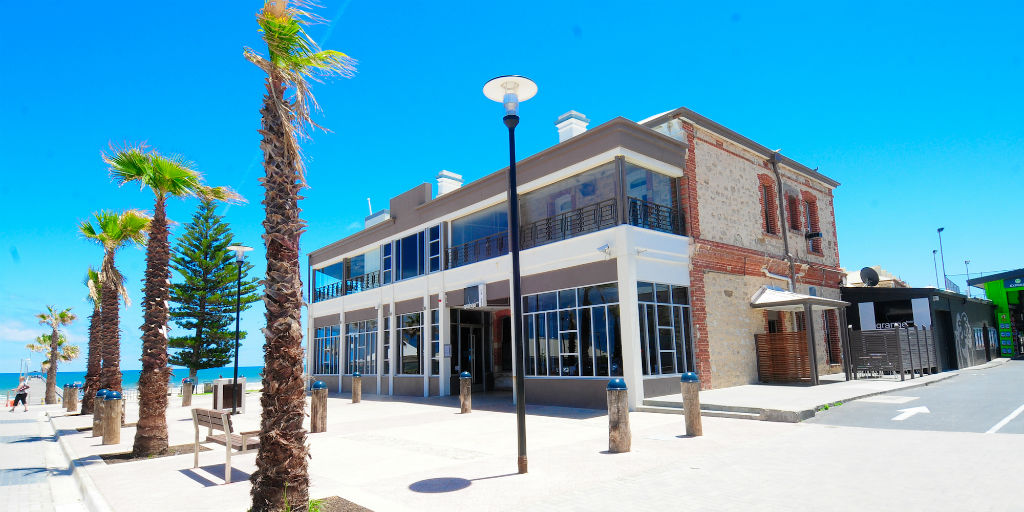 Distance: 25 minutes walk
For a peaceful and uninterrupted stretch of sand, head to Tennyson Beach with your pup. Away form the hustle and bustle, this dog friendly beach will keep your pooch happy for hours. Admire the Tennyson Dunes, the largest surviving natural dune system remaining in metropolitan Adelaide, as you stroll 25 minutes down to the dog friendly Grange Hotel.
Boasting the best views of the Jetty, patrons at the Grange Hotel can enjoy superb food and wine with their furry pal by the side. The outdoor seating area is partly covered and sat right on the waterfront so you can admire the blue horizon ahead.
---
Did we miss your favourite dog friendly BEACH & BAR combo? Let us know and we are happy to add it in and credit your dog for the discovery 😉
Find dog friendly places on Pupsy!