The Best Dog Friendly Country Pubs in NSW
Dog Friendly Pubs & Bars: The Best Dog Friendly Country Pubs in NSW
Where can you experience the true aussie traditions and values better than in the country side watering holes? Places to swap stories and witness the true mateship the country was built upon. When these country pubs were established (most of them more than a 100 years ago), more or less every man AND HIS DOG visited them on a regular basis to meet up. But where are the best dog friendly country pubs in NSW that still today invite man's best friend for a drink? We decided to find out!
We are sure, everyone feels their local should be on the list as one of the best dog friendly pubs in NSW, so if you believe we have missed your favourite one, let us know and tell us why it should be included ;-
This is your Ultimate Pub Crawl For Dog Friendly Country Pubs In NSW!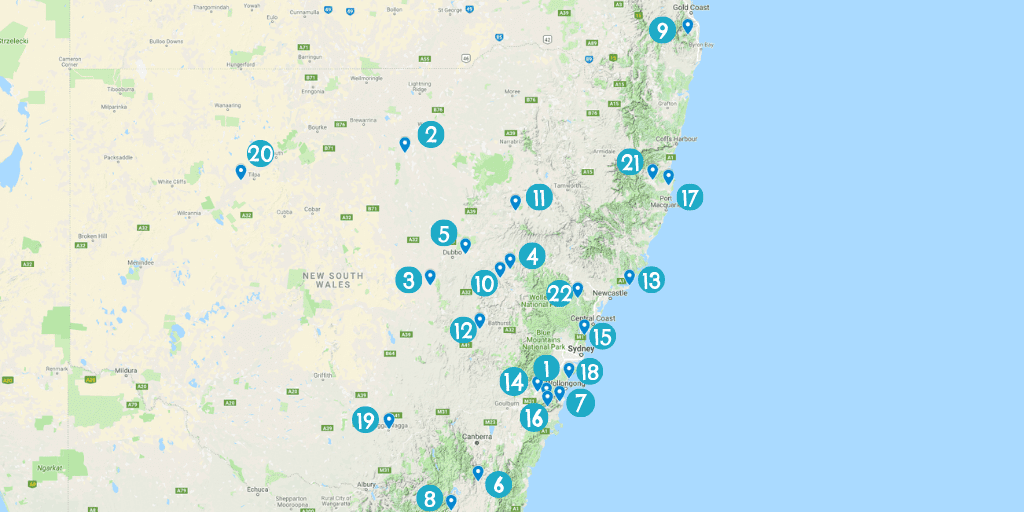 Burrawang Village Hotel
14-16 Hoddle Street, Burrawang
Dog friendly Burrawang Village Hotel is located in the NSW Southern Highlands about 2.5 hour drive from Sydney. Dogs are welcome in the partly covered stunning outdoor area. General Store across the road is also worth a visit for an afternoon tea!
---
Carinda Hotel
22 Collin Street, Carinda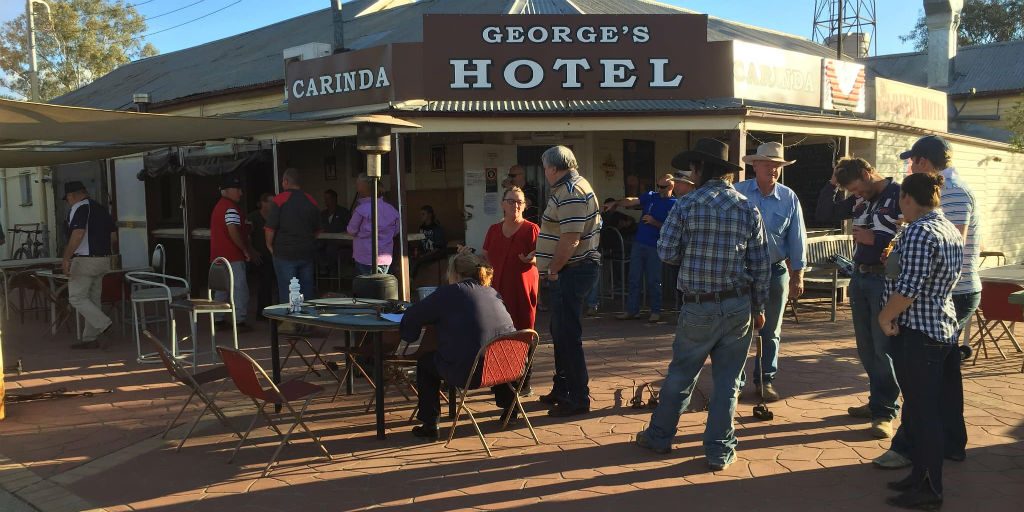 In its heyday, Carinda was a bustling outback town — there was a cinema, shops, two football teams and a thriving community. Now, there's a dog friendly pub and a petrol station. But that hasn't stopped the remaining residents of this far western New South Wales town coming together to keep their home on the map. Be prepared to hear stories about one David Bowie paying a visit some 35 years ago!
---
Club House Hotel
91 Caswell Street, Peak Hill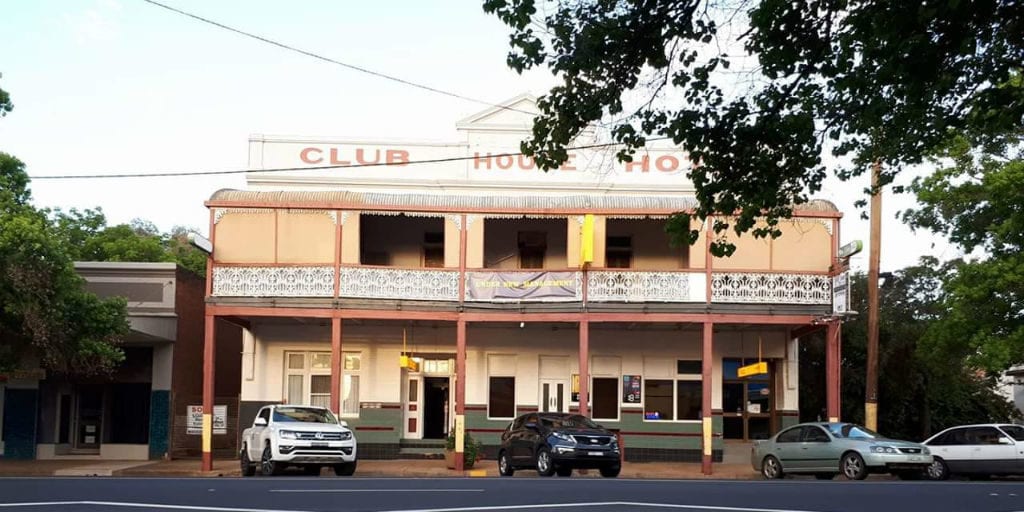 Peak Hill is a small country town just under 2h drive from Orange. This dog friendly hotel was built in 1910 and has served thirsty locals ever since. Famous Elvis (in Parkes) and ABBA (in Trundle) festivals are taking place less than an hours drive from Peak Hill making it a perfect stop over or even an over night stay for you and your dog.
---
Cooyal Hotel
1765 Wollar Road, Cooyal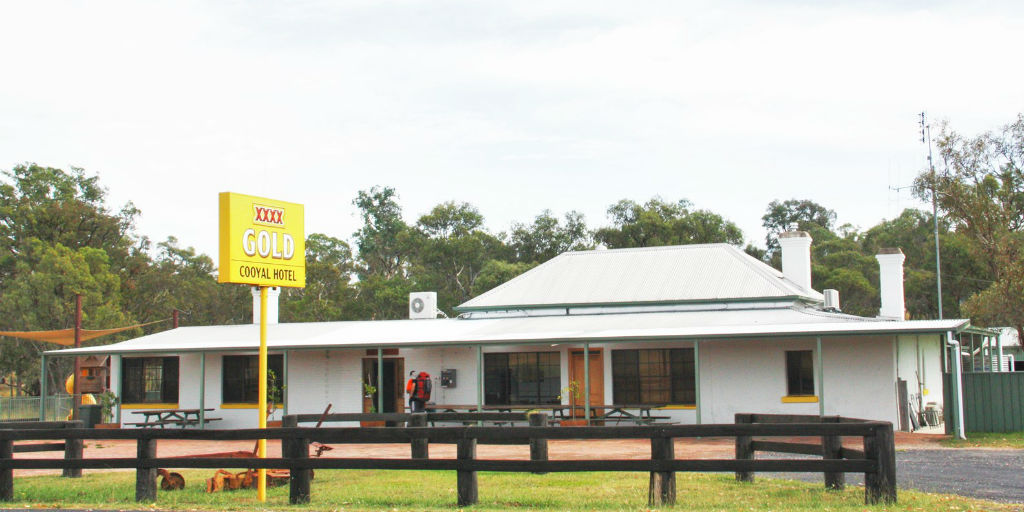 Cooyal Hotel is located about 30 km north-east from Mudgee. Sitting on its own the Cooyal is a quintessential dog friendly Aussie pub where locals come to meet. It definitely have more of a community than a pub feel to it.
---
Hair of the Dog Inn
22 Federation Street, Ballimore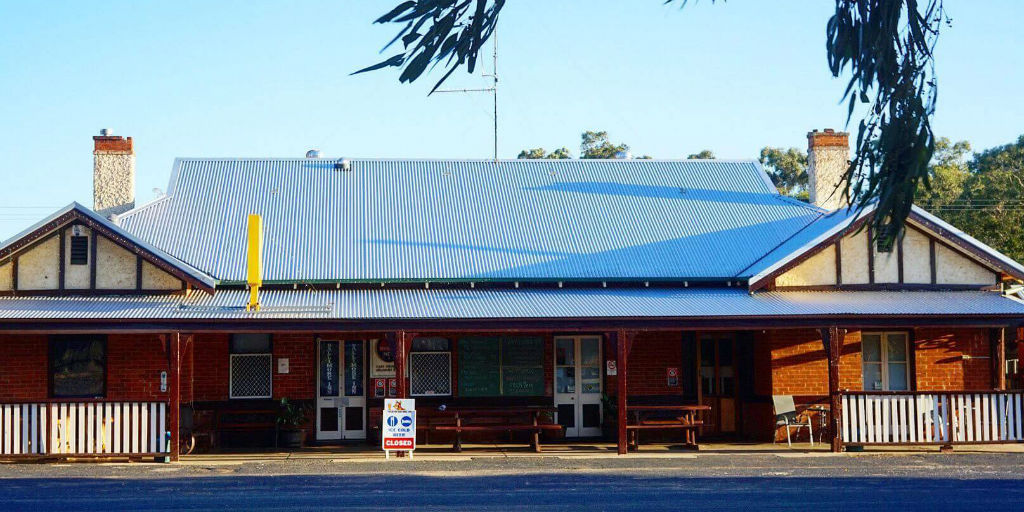 Hair of the Dog Inn is located in a quiet small country town of Ballimore 30km east of Dubbo. Dogs are welcome on all the covered outdoor areas.

---
Historic Bredbo Inn
1 Monaro Highway, Bredbo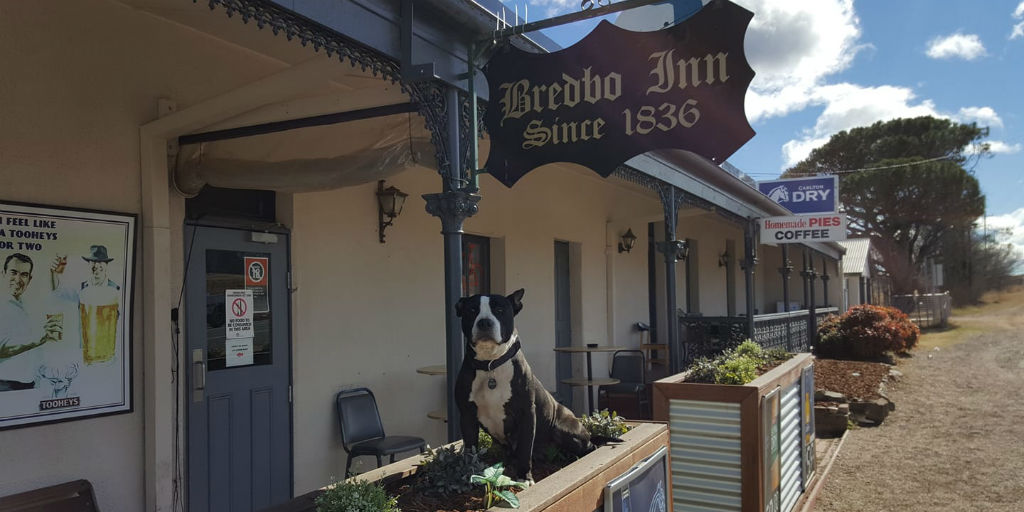 Local resident pub dog Bella will welcome you to the Historic Bredbo Inn. She also has some residential special rights and is the only dog allowed inside the venue. Other furry friends can join their human parents on the partly covered outdoor seating area.

---
Jamberoo Pub
12 Allowrie Street, Jamberoo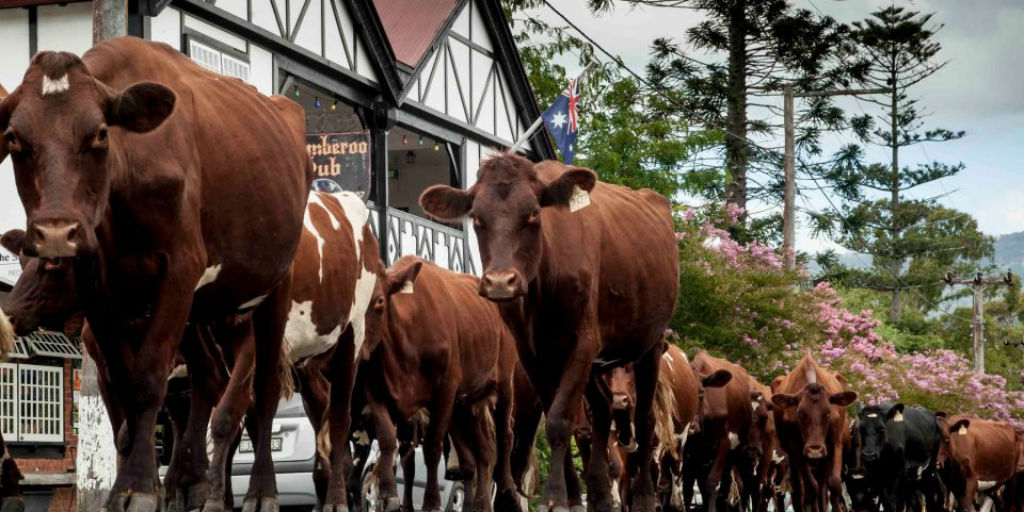 Located about 30min drive south from Wollongong, Jamberoo Pub is a popular stop on the way to the Southern Highlands. It is definitely worth a short de-tour if you are staying in the NSW South Coast. Dogs are welcome in the covered beer garden as well as inside the front bar!

---
Jindabyne Brewing
4 Nettin Circuit, Jindabyne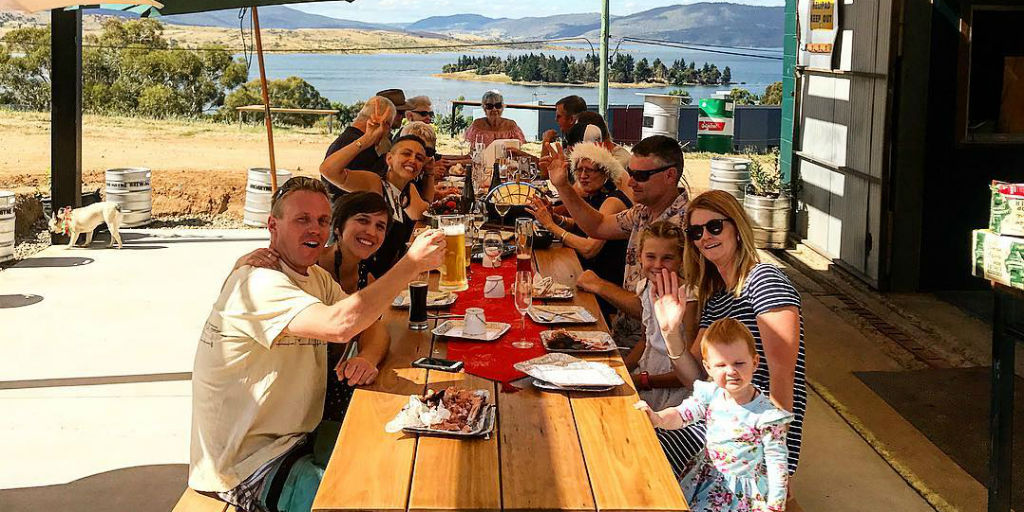 Dog friendly brewery just over 2h drive south from Canberra on the shores of Lake Jindabyne. Enjoy a relaxing arvo with family & friends (including the furry ones) while admiring the amazing lake views from the dog friendly terrace. If the weather gets a little too rough, dogs are also welcome inside the brewery.

---
Mount Warning Hotel
1497 Kyogle Road, Uki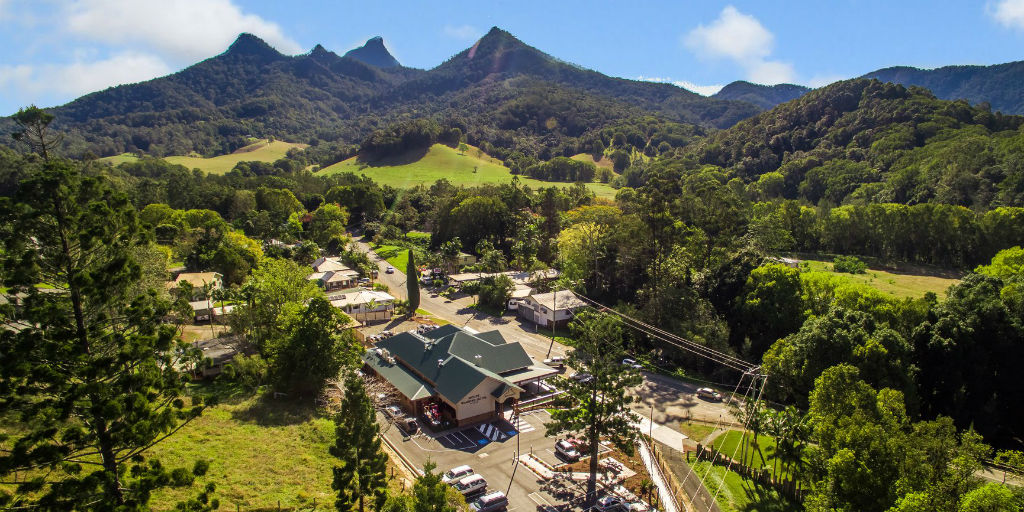 Mount Warning is located about an hour's drive inland (north-west) from Byron Bay. Dog friendly pub Mount Warning Hotel is located in the historic town of Uki and has stunning views of the mountain. Dogs are welcome on the under cover outdoor area.
---
Mudgee Brewing
4 Church Street, Mudgee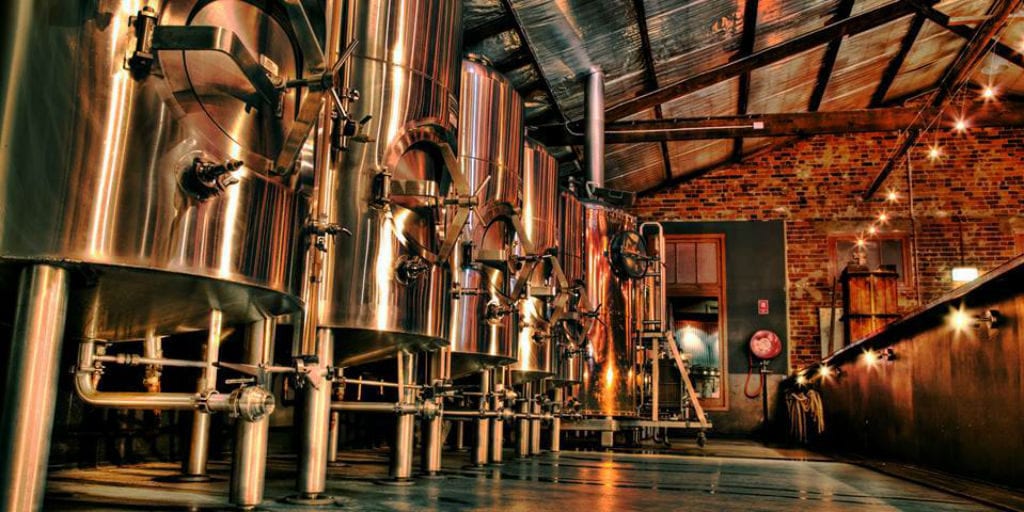 Mudgee might be better known for it's wines but Mudgee Brewing is a great example of how much more the Region has to offer. In addition to tasty craft beers there are plenty of other local produce available. Dogs are welcome on the partly covered beer garden.
---
Premer Hotel
29 Ellerslie Street, Premer
Premer Hotel is located roughly on the halfway point between Dubbo and Tamworth. The original hotel burned down in 2005, which didn't stop the service offered to the locals. While the new pub was being build (and opened again in 2011), locals were served out of the shed in the premises. Now that's the true blue spirit! Dogs are welcome on the covered verandah.
---
Railway Hotel
20 Elliott Street, Millthorpe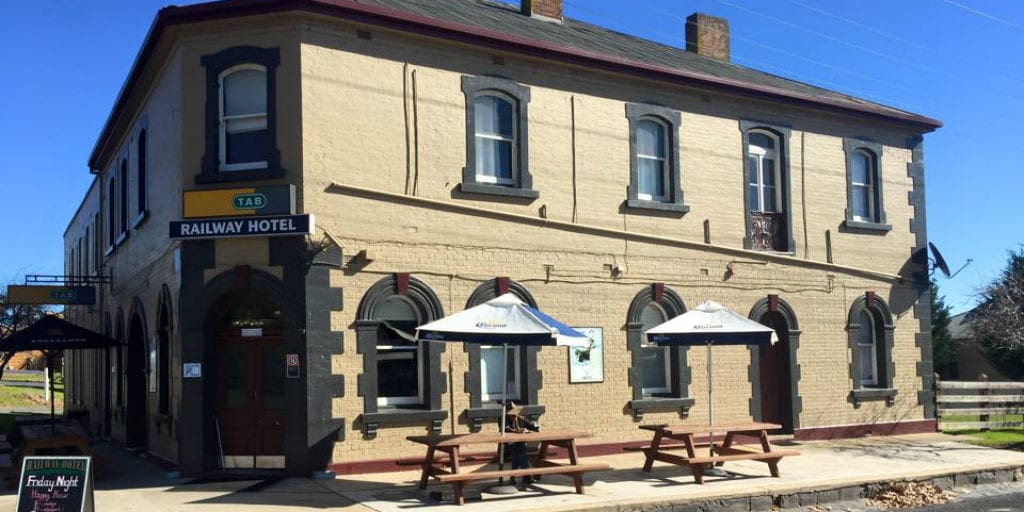 Millthorpe is a heritage listed village 30 minutes drive from the area's more famous destination, Orange. Railway Hotel is a true blue country classic that welcomes your dog to join you at the semi enclosed outdoor area with a fireplace to keep them warm during the colder months.
---
Shoal Bay Country Club
35 Shoal Bay Road, Shoal Bay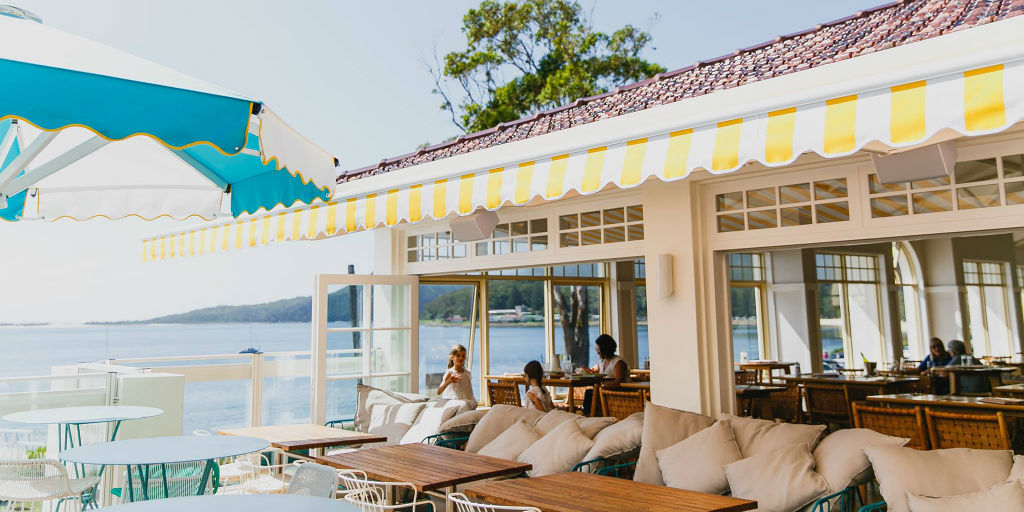 Destination in itself with plenty of activities on offer, well behaved puppies are welcome to visit Shoal Bay Country Club at the covered alfresco dining area. This is a truly unique spot in the area for all the dog owners to enjoy a superb dining experience with their pups.
---
Surveyor General Inn
22 Old Hume Highway, Berrima
Another epic Southern Highlands dog friendly country pub. Dogs are welcome inside the pub to enjoy the warmth of the open fire and friendly staff. Berrima River Walk is a great way to start the day before heading to Surveyor for a refreshment.
---
The Boathouse Hotel
6/8 Patonga Drive, Patonga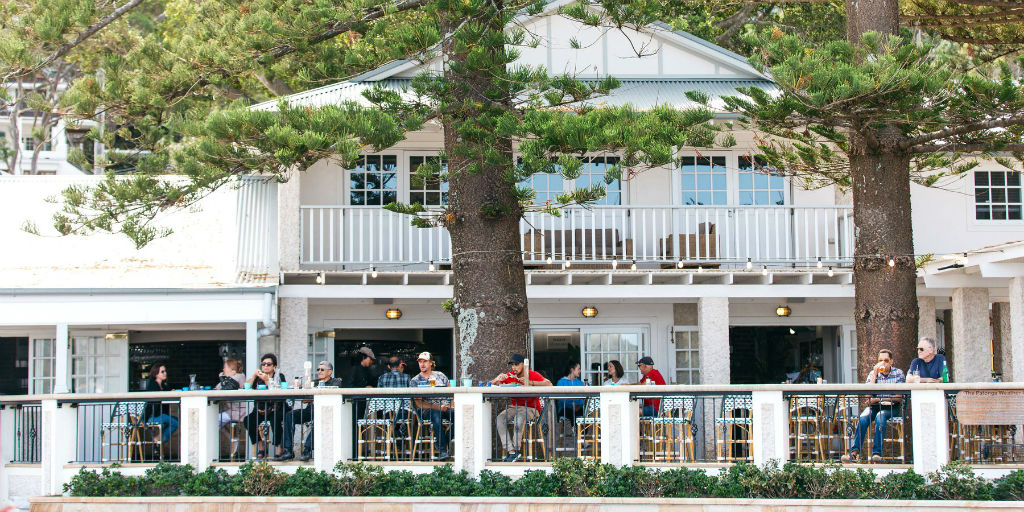 Previously known as Patonga Hotel, this dog friendly pub was bought and renovated by the Sydney's Northern Beaches Boathouse group. Take a ferry with your dog from Palm Beach and have a play on the off leash beach before heading for lazy afternoon drinks and meal on the dog friendly beer garden.
---
The Friendly Inn
159 Moss Vale Road, Kangaroo Valley
Sydney-siders all time favourite destination, Kangaroo Valley has plenty to offer also for our furry friends. Country side walks, laying by the fire at one of the valley's dog friendly accommodations and of course visit to the iconic The Friendly Inn. Dogs are welcome at the beer garden but our favourite spot is to sit at the verandah and watch the world go by (rather slowly).
---
The Heritage Hotel of Gladstone
21 Kinchela Street, Gladstone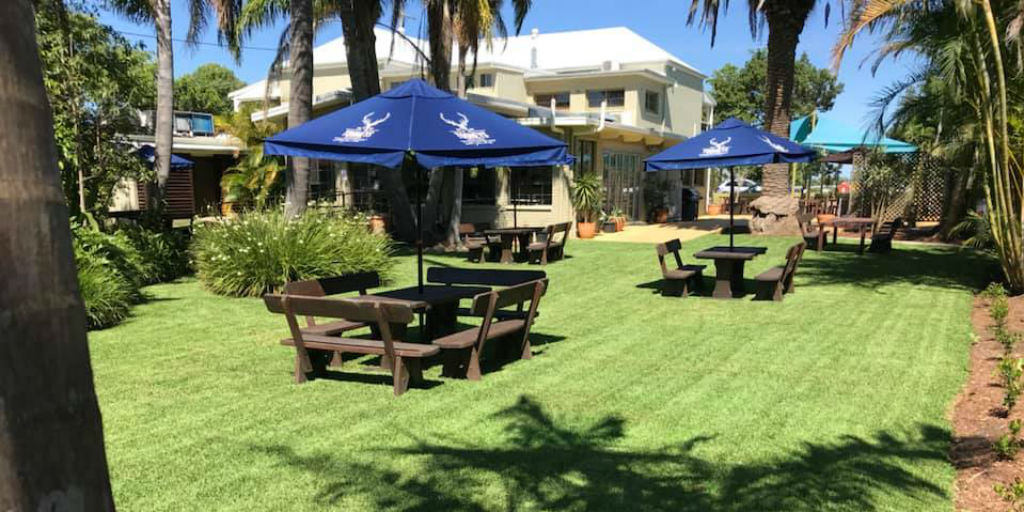 This NSW mid north coast riverside dog friendly pub is a great place to hang out with your dog on a lazy afternoon! Cold beer, pub food and easy going live music!
---
The Scarborough Hotel
383 Lawrence Hargrave Drive, Scarborough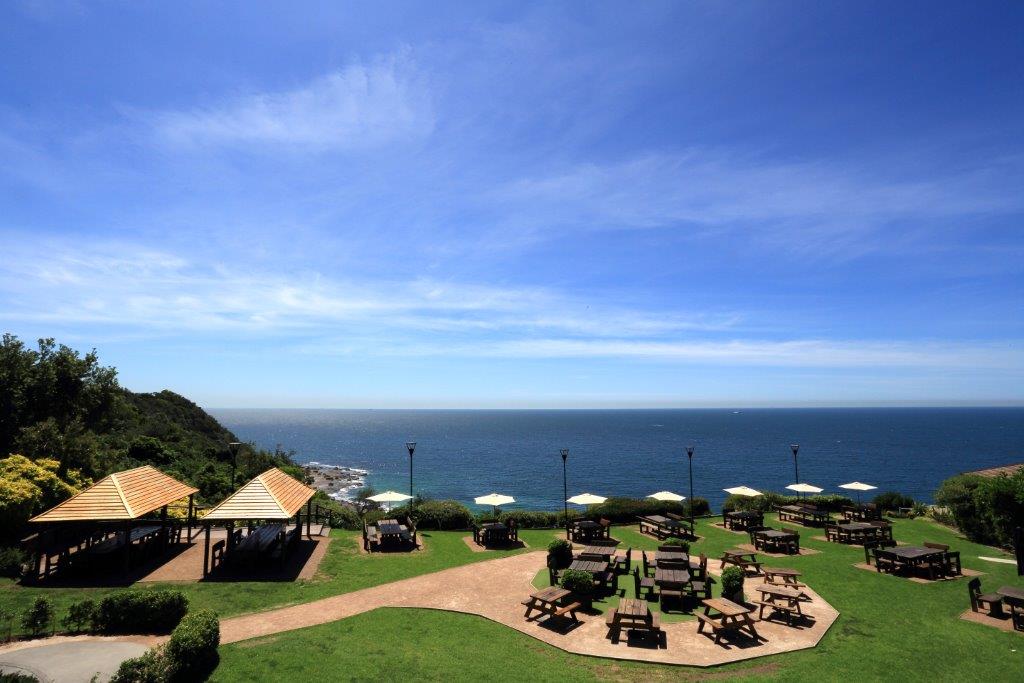 Just over an hour south from Sydney, you will find one of the most scenic dog friendly country pubs in NSW. Views from The Scarborough Hotel beer garden are hard to match. And the best part is, your dog is welcome to join you to enjoy them.
---
Thirsty Crow
153 Fitzmaurice Street, Wagga Wagga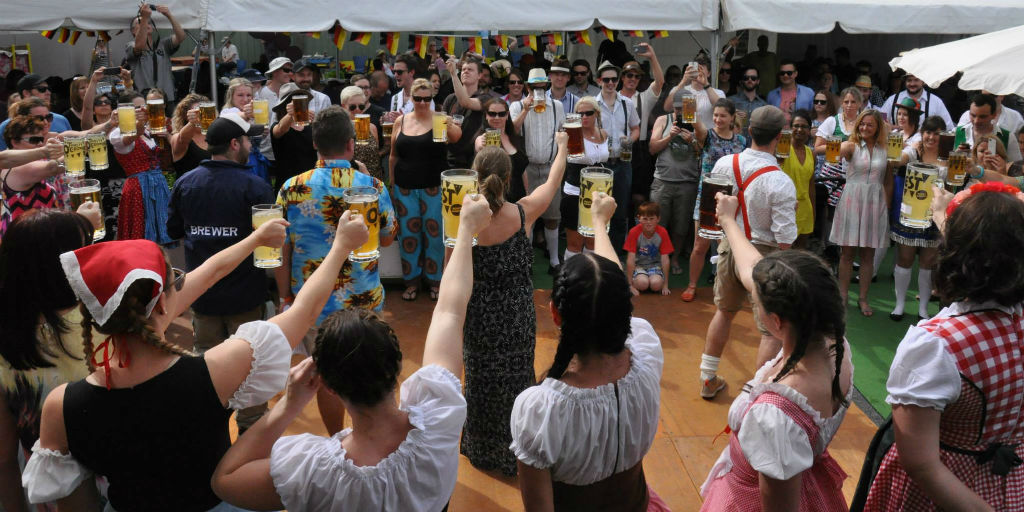 Iconic dog friendly pub / brewery in the equally iconic country town of Wagga Wagga! Beer flows as the locals gather after a hard days work, with their dogs of course! Of and don't forget to ask for a special treat for your furry mate!
---
Tilpa Hotel
Darling River Road East, Tilpa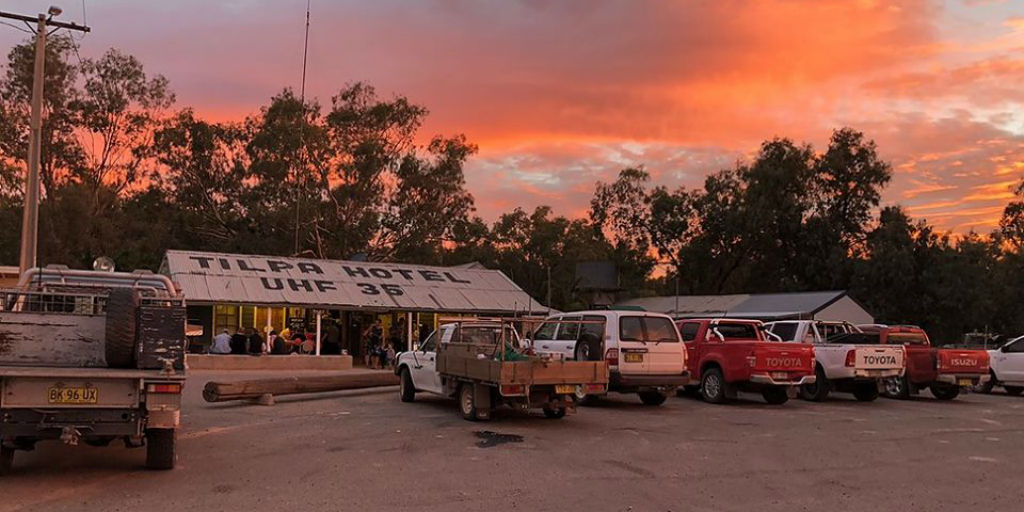 Dog friendly bush pub at it's best! Tilpa Hotel has been a popular stop in the region for over 100 years and it's easy to understand why! Stunning location, friendly service and no b#$%t attitude to enjoy great company and cold beers. Pups included!
---
Willawarrin Hotel
28 Armidale Road, Willawarrin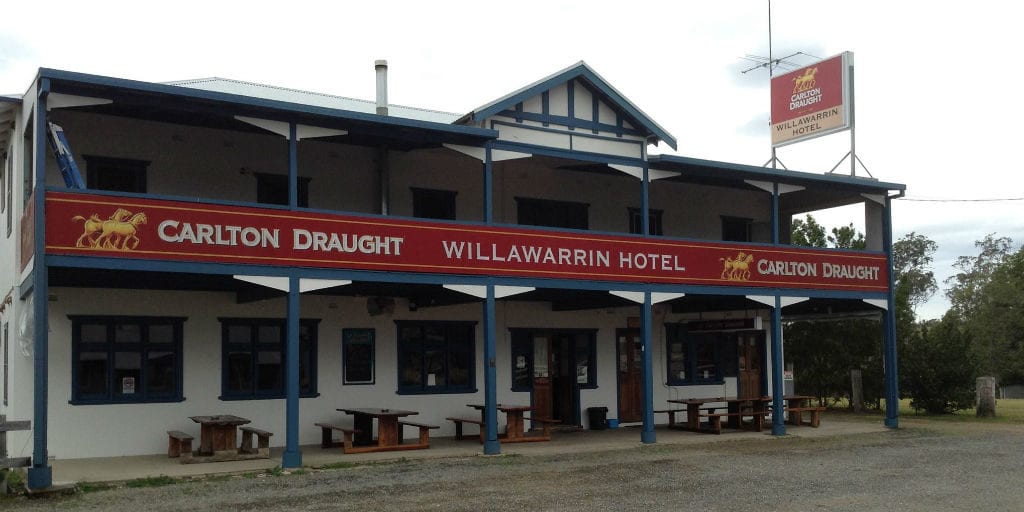 Willawarrin Hotel is a small dog friendly country pub 1h north from Port Macquarie (about 30km inland from Kempsey). Dogs are welcome in the covered beer garden and there is even a designated off lead play ground at the back for the social puppies.
---
Wollombi Tavern
2994 Great North Road, Wollombi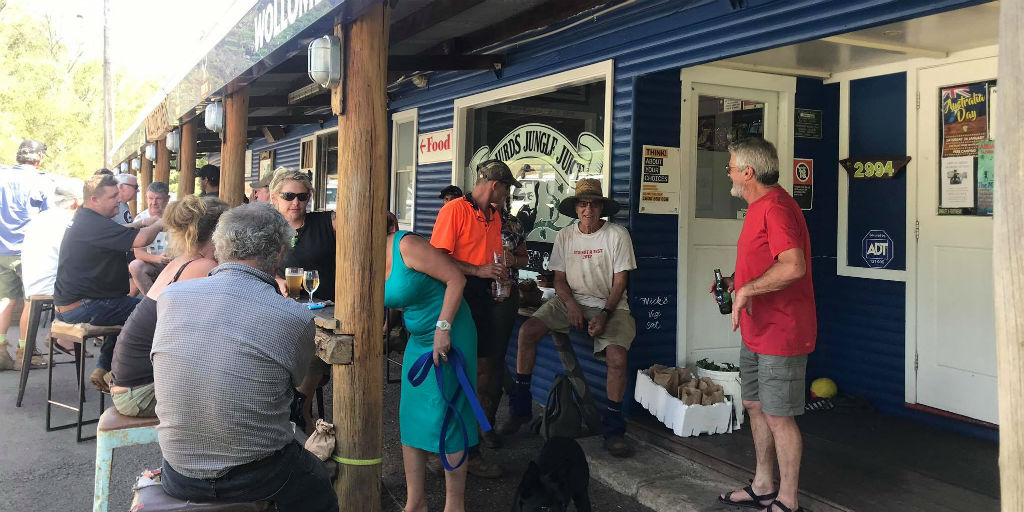 Dog friendly pub Wollombi Tavern is located on the edge of the Yengo National Park 30 mins inland from the Hunter Valley. Great escape for fine wines into the country side vibes. Wollombi Tavern is popular amongst the locals as well as regular Sydney-siders!
---