The Ultimate Guide to Dog Friendly Gold Coast
Dog Friendly Accommodation, Off Leash Beaches, Bars, Cafes, Walks and more on Gold Coast!
Did you know that the iconic south east corner of Queensland has an extensive number of dog friendly bars, cafes, walks and off leash beaches for both you and your pooch to enjoy. We have fetched you the best dog friendly places to explore in and around Gold Coast!
Dog Friendly Accommodation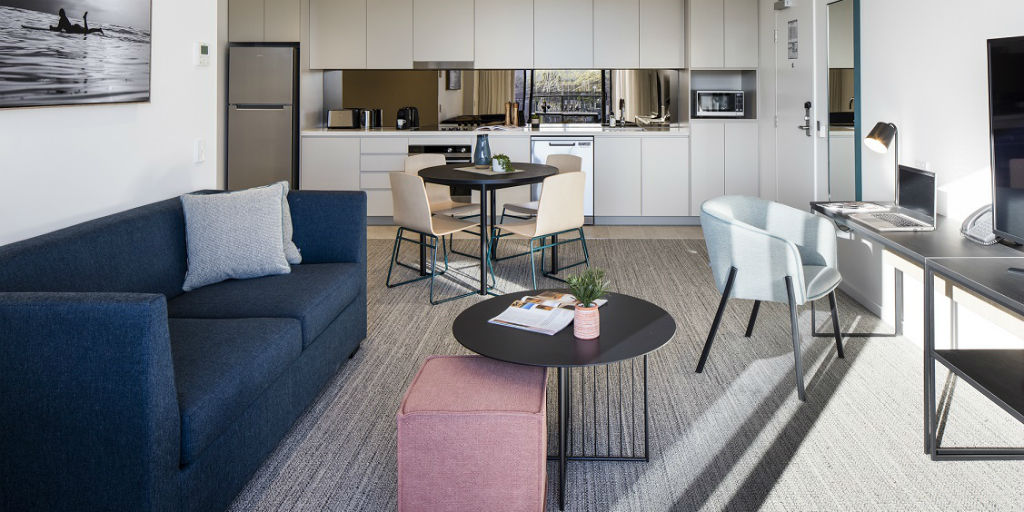 Quest Service Apartments
Guests 2-4 | Bedrooms 1-2 | Bathrooms 1
Robina
All dog friendly rooms at the Quest Robina are well equipped with all necessary amenities and have a terrace. You can choose from Studio Terrace Apartment, 1 Bedroom Terrace Apartment and 2 Bedroom Terrace Apartment (photo above). It is located within short drive from dog friendly beaches and bars as well as several walks and hikes in the Gold Coast.
---
Dog Friendly Pubs & Bars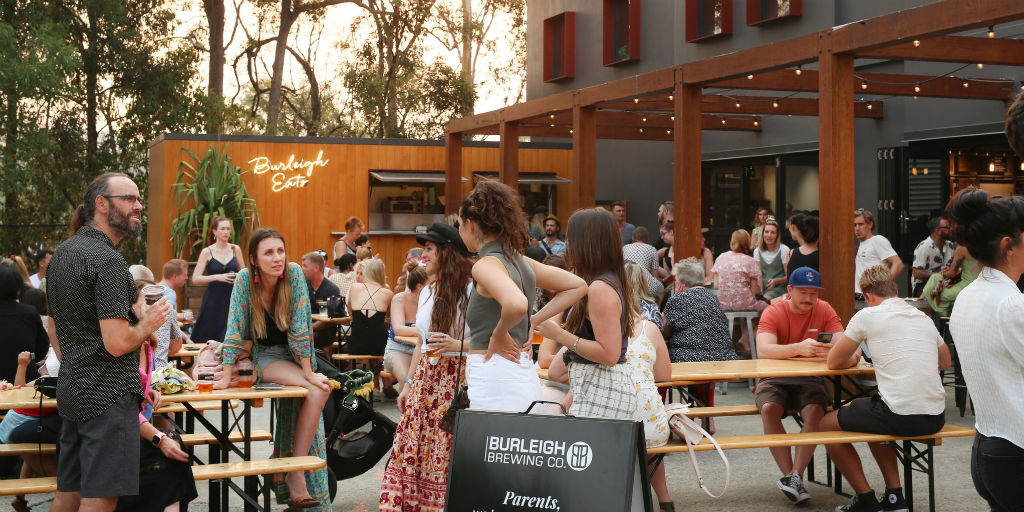 Burleigh Brewing
2 Ern Harley Drive, Burleigh Heads
The Burleigh Brewing Company is a brewery and taphouse located in Burleigh Heads. Winners of numerous awards, this dog friendly brewery has a range of great craft beers ready for you to dive into. Take a seat in their dog friendly outdoor area with your pooch and relax with a beer or two.
---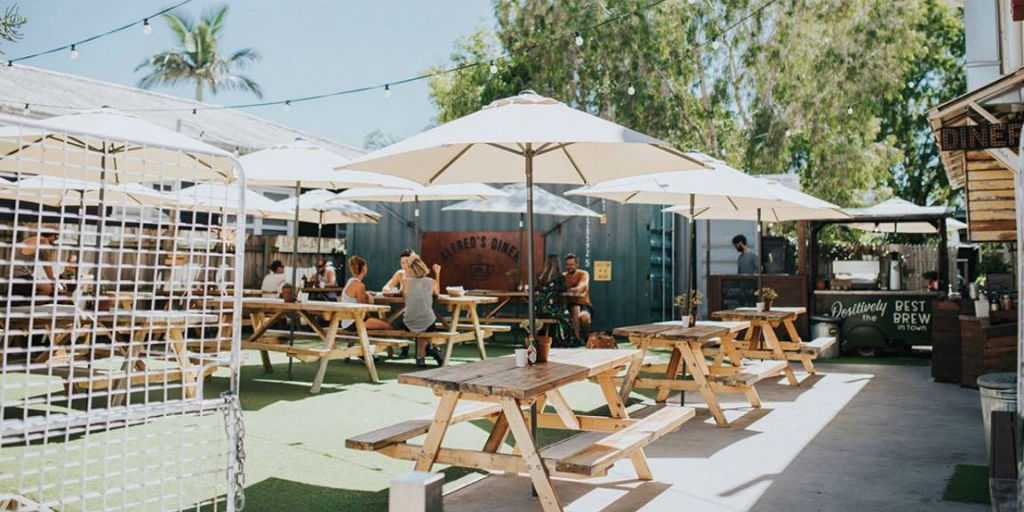 Alfred's Diner
2389 Gold Coast Highway, Mermaid Beach
Grab yourself a happy hour beer, wine, or basic spirit between 4-5pm while relaxing on the shaded tables with your pup. Alfred's Diner is one of the best-known beach shacks on the coast.
---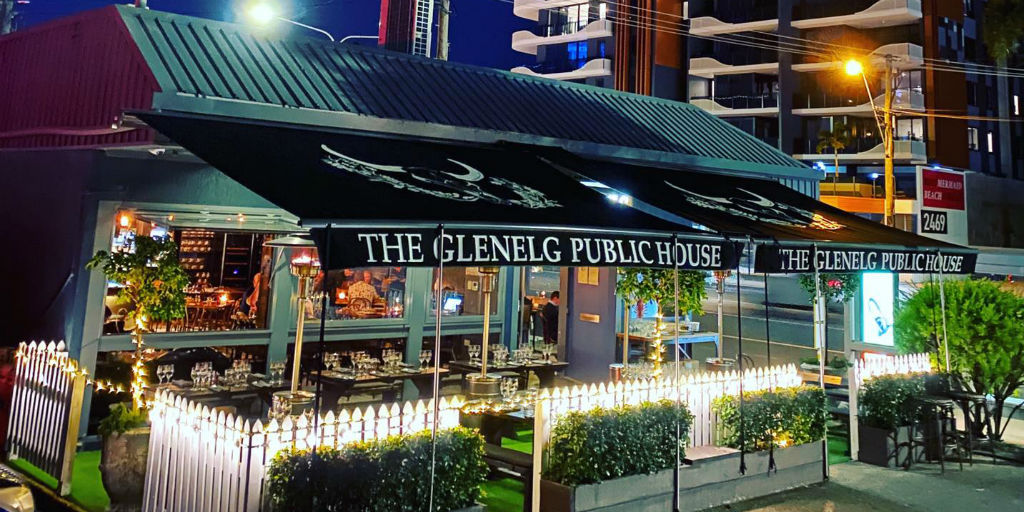 Glenelg Public House
9/2454-2460 Gold Coast Highway, Mermaid Beach
The outdoor beer garden welcomes dogs of all sizes and can provide you with a delicious lunch or dinner. Glenelg Public House is known for having the best steaks on the coast and welcoming pups with a cool bowl of water.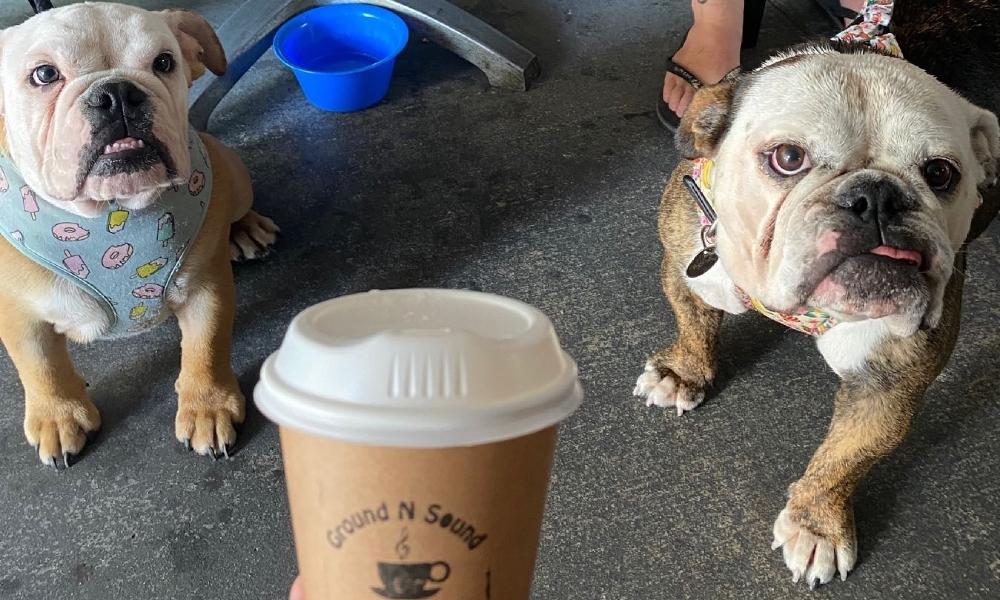 Ground N Sound
6/23 Musgrave Avenue, Labrador
Ground N Sound is a licensed dog Friendly Cafe and Bar in Labrador. Dogs are welcome to join you any time on the covered alley seating area. Live music, late night drinks, morning coffee…it really has it all.
---
GET FREE V.I.POOCH TRAVEL KIT WITH EACH BOOKING ON PUPSY!
Dog Friendly Cafes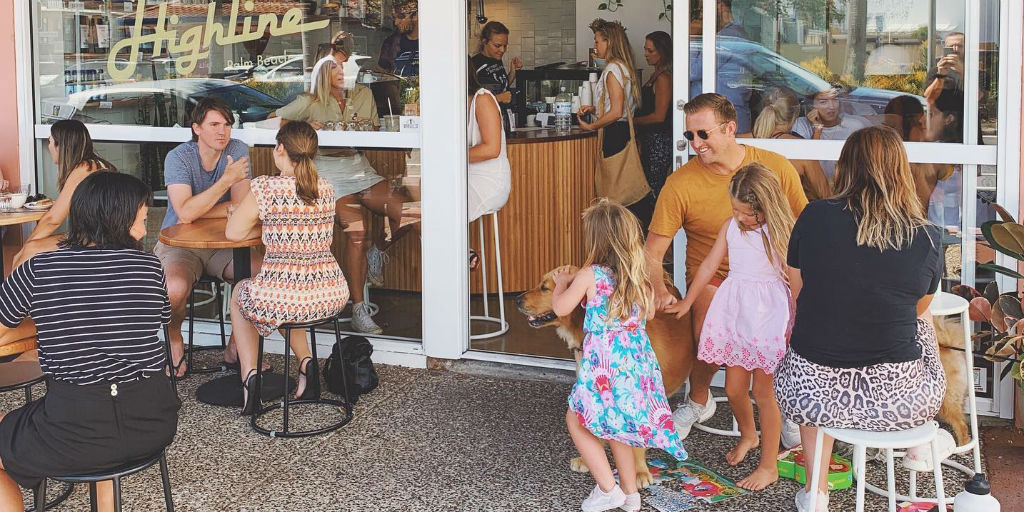 Highline Palm Beach
1132 Gold Coast Highway, Palm Beach
Showcasing locally sourced produce and locally roasted specialty coffee, Highline is a contemporary and wholesome cafe that you won't want to miss out on during your visit to the Gold Coast. Their bright, spacious and covered outdoor space is super dog friendly and there will be a water bowl ready waiting for your little woofer.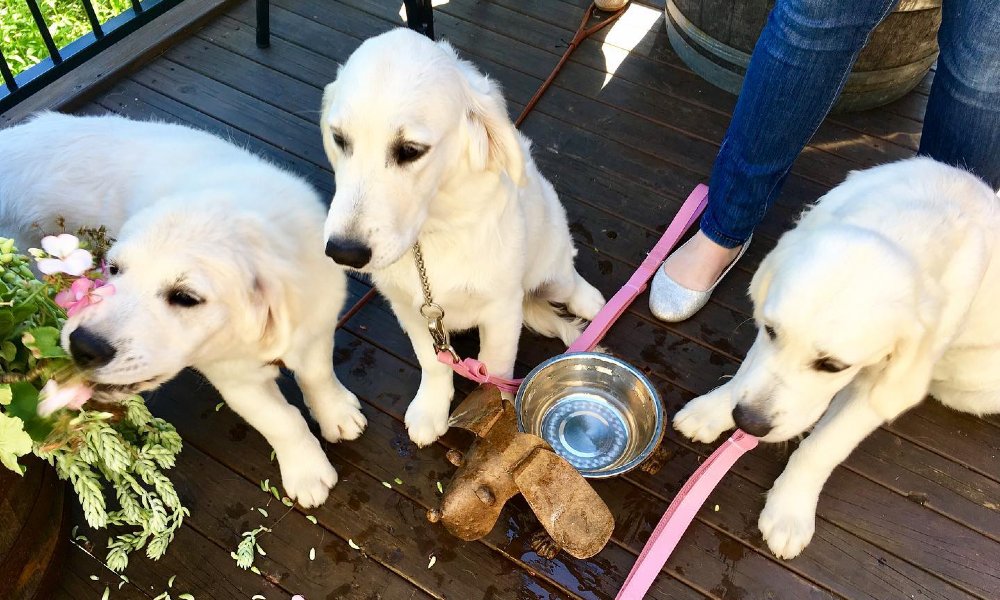 Pickers & Co
388 Tamborine Oxenford Road, Upper Coomera
Picker's & Co is a great dog friendly cafe to visit in Upper Coomera, Gold Coast! Dogs are welcome on the outdoor patio that is partly covered making this family run cafe a pawfect place for a lazy morning chill.
---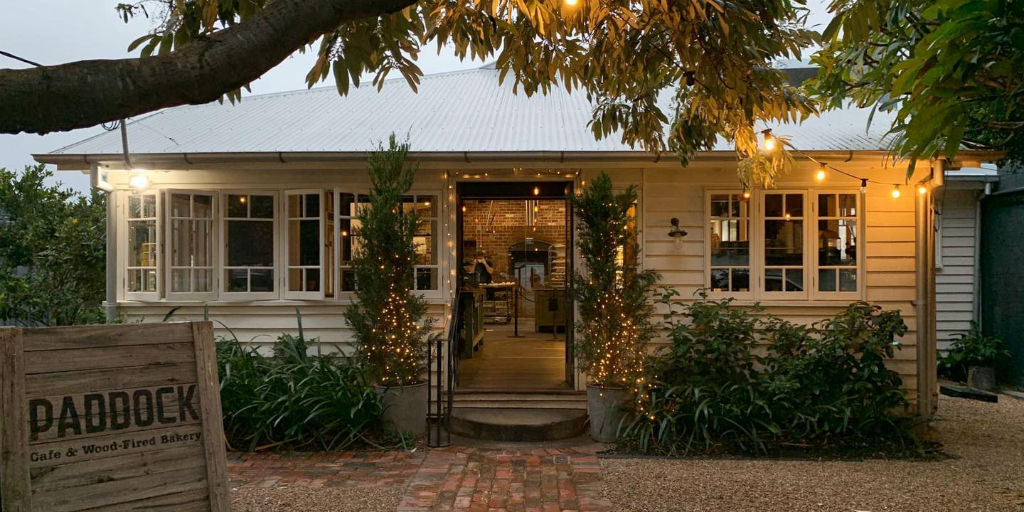 Paddock Bakery
20 Hibiscus Haven, Burleigh Heads
Each day begins by baking artisan wood fired sourdough bread out of the hand built oven. Throughout the day fresh batches of muffins, doughnuts, cakes, artisan pastries and sausage rolls constantly refill the cabinets – simple things, done well, done right. Dogs are always welcome in the garden and rooftop spaces.
---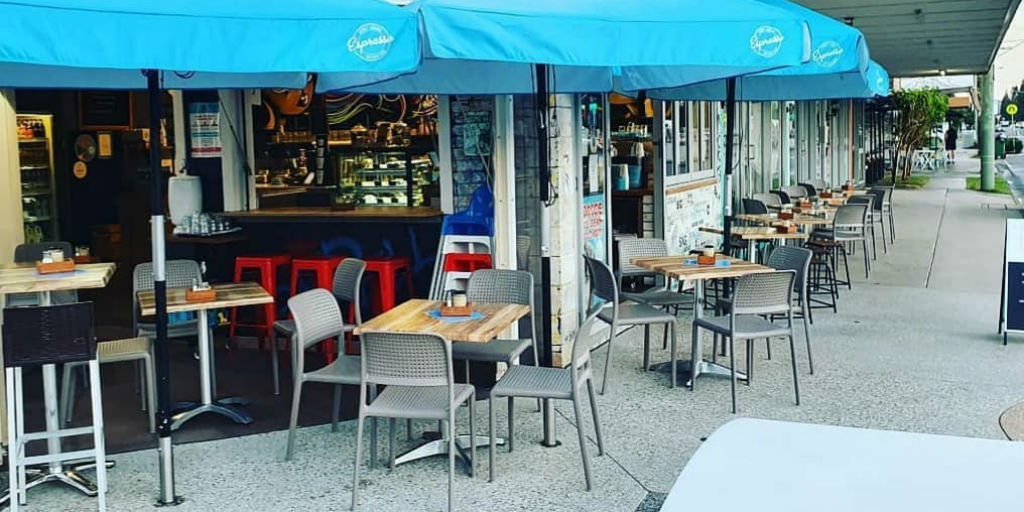 Street Corner Espresso
1840 Lower Gold Coast Highway, Burleigh Heads
Relaxed comfy dog friendly cafe to chill and and have a coffee grind on demand. Street Corner wants to offer the locals a place to enjoy and be a part of the community. Dogs are welcome to join and there are even organic dog biscuits and doggie gelato available!
---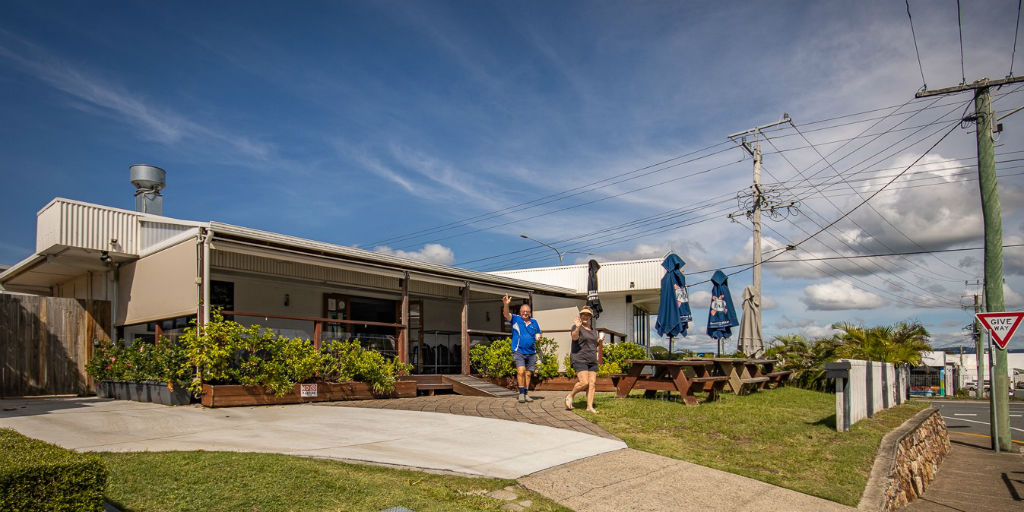 Le Cafe Gourmand
2545 Gold Coast Highway, Mermaid Beach
Australian/French dog friendly cafe, aiming to provide a great culinary experience for breakfast or lunch. The chef is French and puts all his knowledge and passion into every meal that goes out of the kitchen. Friendly staff is committed to take care of each one of the clients and make them feel well. Dogs are welcome on the covered outdoor seating area. And there is even doggie gelato for sale!
---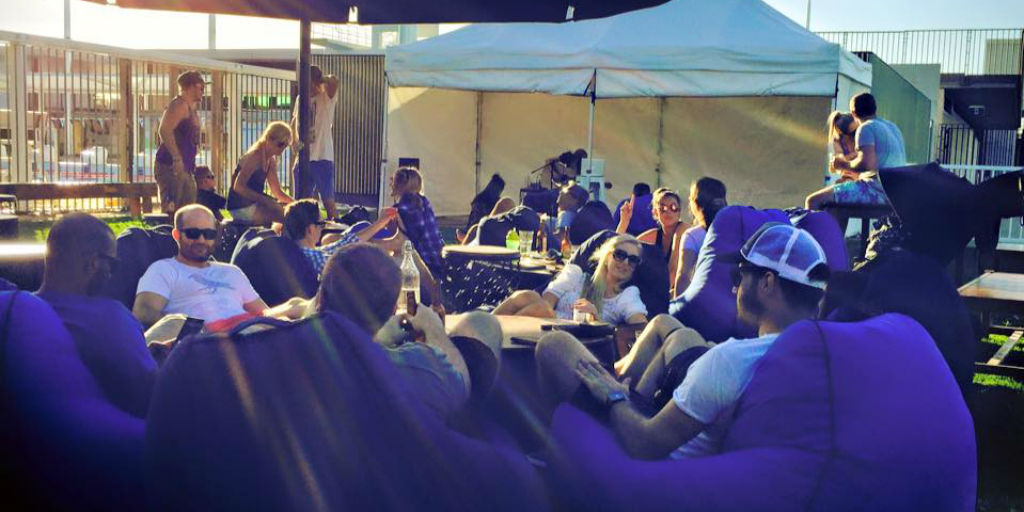 Cafe Catalina
Broadwater Parklands, 10/11 Gold Coast Highway, Southport
Located on the Broadwater Parklands, this picturesque café is the perfect spot for a morning coffee with your dog. They also have bean bags which you and your dog can fight over. The café is located right next to the Gold Coast Aquatic Centre and in an area frequently filled with the sound of live music.
---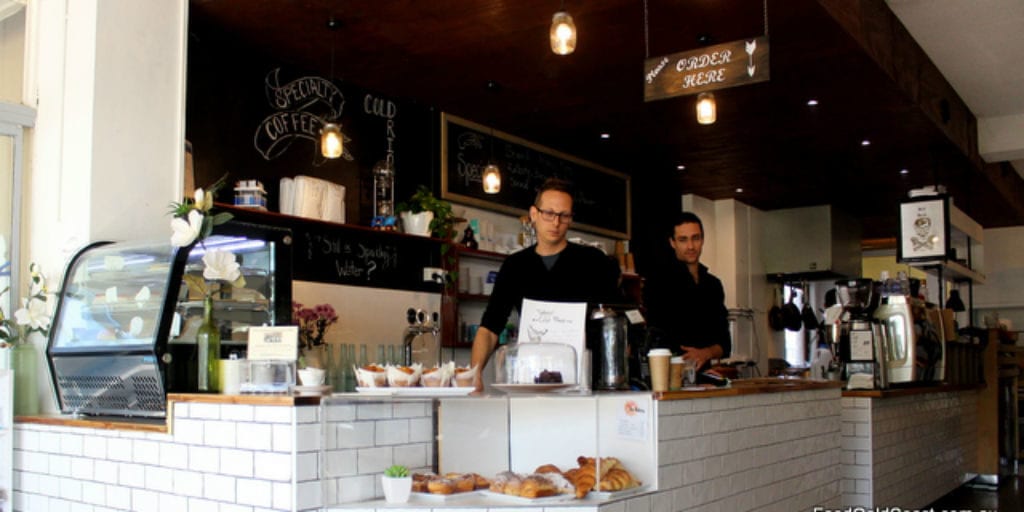 Lakeview Espresso
100 Burleigh Street, Burleigh Waters
Located in trendy Burleigh waters it is a favourite choice by two and four legged locals alike. Your dog will surely order one of the doggie treats off the menu and pull your leash to return here time and time again.
---
---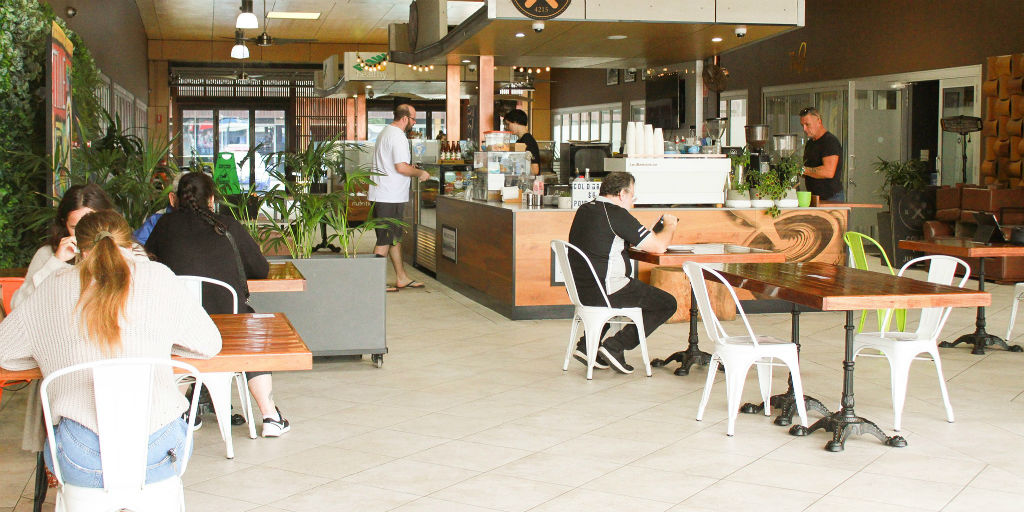 The Raw Espresso
Corner Ferry Road and Meron Street, Southport
When this café is searching for their next employees, being a canine lover is a prerequisite. The menu does not only accommodate human tummies, but also features healthy, home made dog treats and yoghurt snacks. They even have a doggy ice cream made from coconut and peanut butter with flecks of bacon and coconut to have any dog drooling.
---
Dog Friendly Hikes & Walks
Gold Coast might be home to some of the most stunning beaches in Queensland but there are also other alternatives available to take your pooch for a morning walk. Below the best walks (beach and beyond) to do with your dog.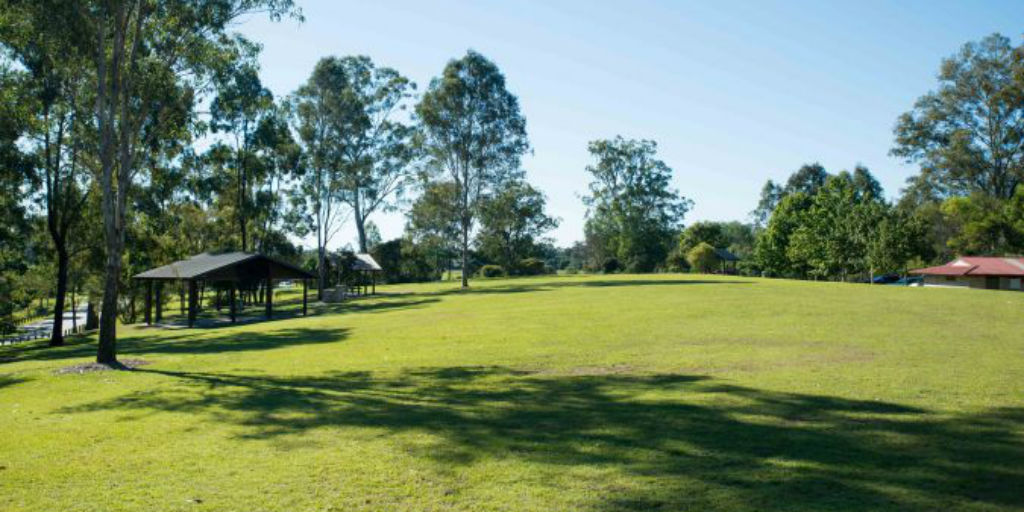 Hinterland Regional Park
30-46 Hardys Road, Mudgeeraba
This park, unlike many parks in the area, permits your dog to enjoy the many walks. The park features beautiful nature and occasionally a wild wallaby appears so make sure to keep your dogs on a leash. There is a special doggy off-leash playground available for your pup to to get rid of any extra energy and have a play with other dogs.
---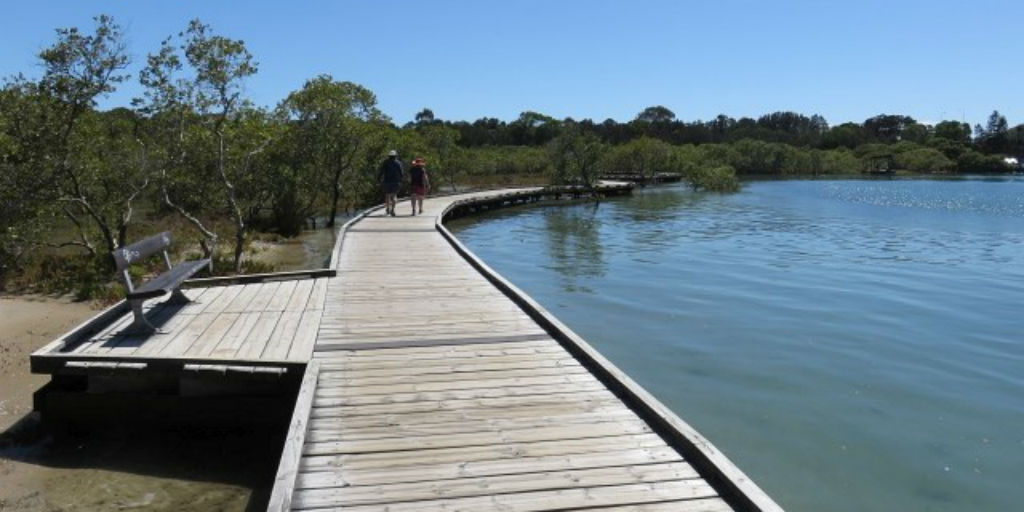 Palm Beach Parklands
945 Gold Coast Hwy, Palm Beach
When walking around this beautiful lake, it is hard to remember it is actually man made. In the 1890s the idea of creating a lake close to Daylesford and near the mineral springs was planned several times, but the Lake Daylesford didn't actually get built until 1929 and was officially opened in 1930 with a lot of fanfare and excitement.
---
Pizzey Park
Pizzey Drive, Miami
On particularly hot days, Pizzey Park provides a welcome alternative to the hot sand dog exercise beaches on the coast. It is forested and has a freshwater lake along with a fenced in agility area for your dogs to enjoy. There is also a walking circuit around the lake where you can join your pup in their exercise. There are also plenty of waste bag dispensers strategically placed within the park.
---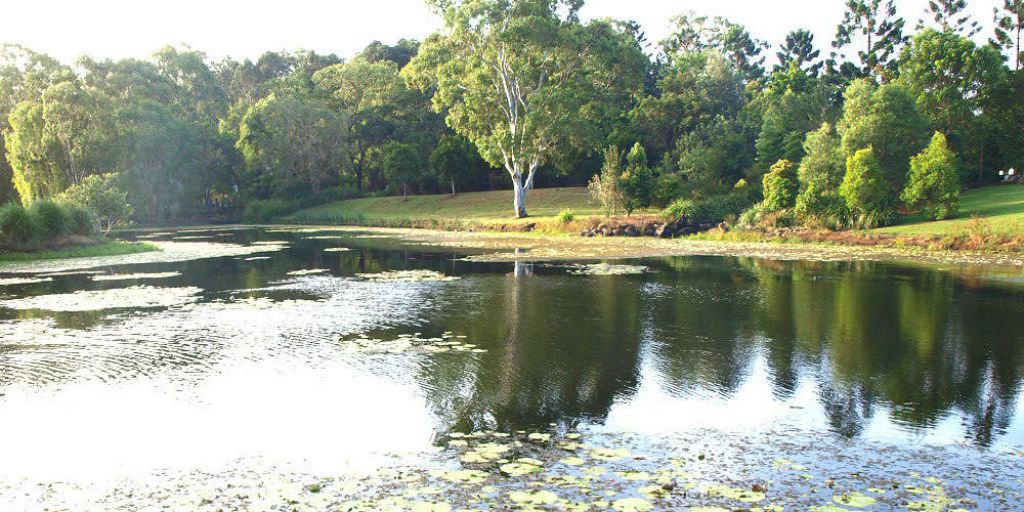 Gold Coast Regional Botanical Gardens
230 Ashmore Road, Benowa
Great place to unwind or get active with your dog. Walk in the tranquil environment and enjoy the surrounding gardens or head to the Cabana Off Leash area for a play or swim.
---
GET FREE V.I.POOCH TRAVEL KIT WITH EACH BOOKING ON PUPSY!
Dog Friendly Off Leash Beaches
What comes to dog friendly beaches, Gold Coast is a fantastic place to take your dog for a swim, play on the beach or simply walk with you and enjoy the views and fresh air. Below are the best dog friendly off leash beaches we highly recommend you to visit.
Biggera Waters Beach
Biggera Waters
Just near the Marine Parade this stretch of beach has hundreds of happy dog visitors every day. There are also footpaths along the beach where you can walk along the beach and enjoy the views of the picturesque Surfers Paradise
---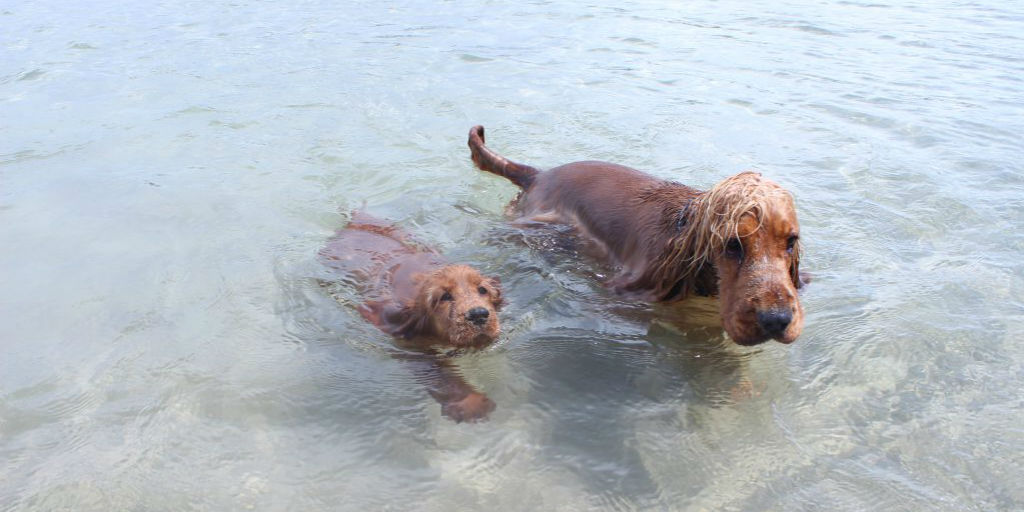 Currumbin Creek / Palm Beach
Palm Beach
Whether your dog wishes to splash in the surf of the waves, or around the corner in the calmer water your dog will surely enjoy this exciting adventure. This doggy haven is probably the best dog-friendly beach on the Gold Coast. If a few hundred metres of salty dog beach joy isn't enough, there is a magical forest to trek through too!
---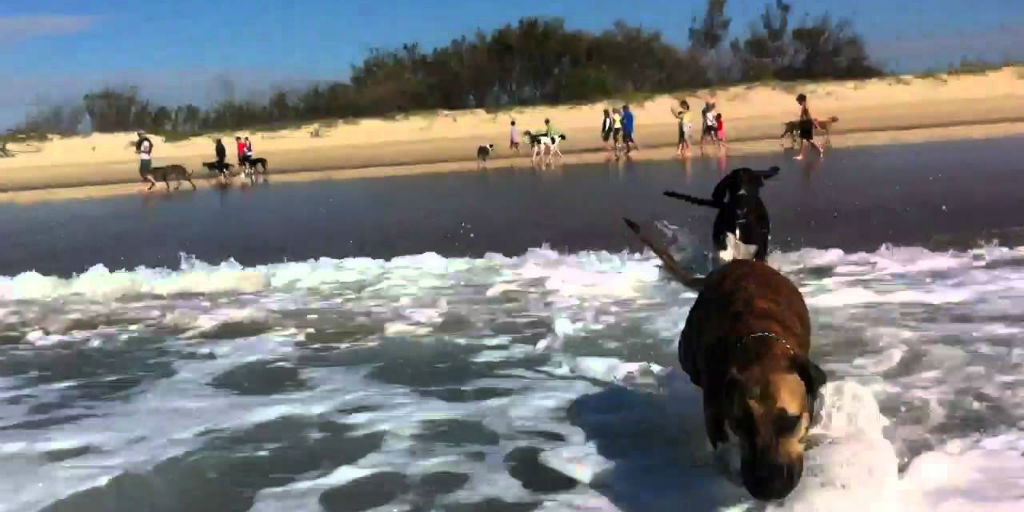 The Spit
Main Beach
A fantastic place for a scuba dive, have an afternoon picnic, take a swim, or have day out with your favourite canine. Large areas of the Spit permits dogs to be off leash which results in many happy wagging tails splashing around in the water.
---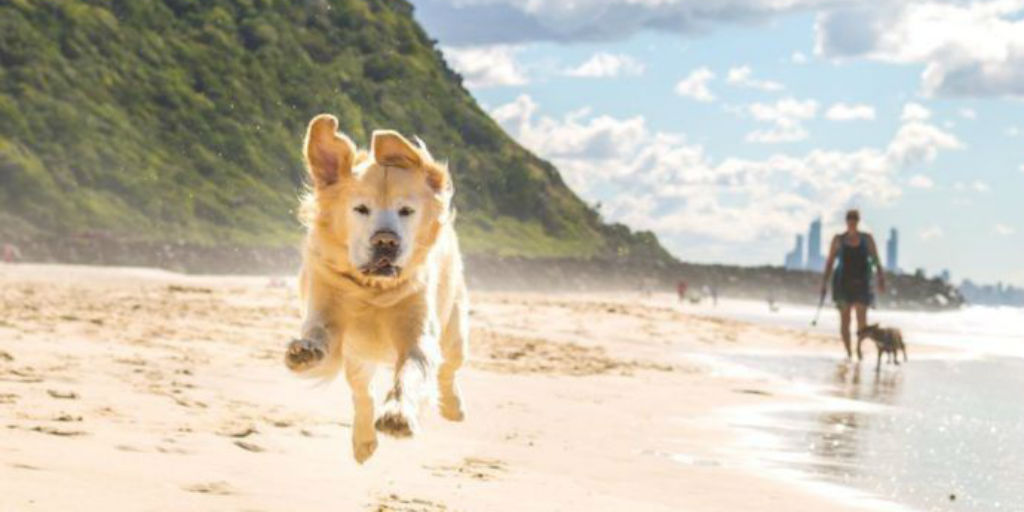 Tallebudgera Dog Beach
Palm Beach
This well-loved spot by the locals is tucked in half beach/half creek destination perfect for your pup to get their daily source of exercise. Park at the Tallebudgera Leisure center and walk with your pup on their leash until your reach the northern end of Palm Beach.
You can find more dog friendly beaches, parks, pubs, cafes… on Gold Coast and way beyond on Pupsy. START YOUR SEARCH HERE!
This travel guide was created in partnership with:

Healthy Everyday Pets is an Australian made and owned company based in the Eastern suburbs of Sydney. We live by the principle that "food is medicine". This principle is transcended into our formulas, which are low in carbohydrates and sugar, yet high in protein. We're a small, yet mighty team who each share a passion for encouraging a healthier lifestyle for your pets.
---
You may also like…