The Ultimate Guide To Dog Friendly NSW Sapphire Coast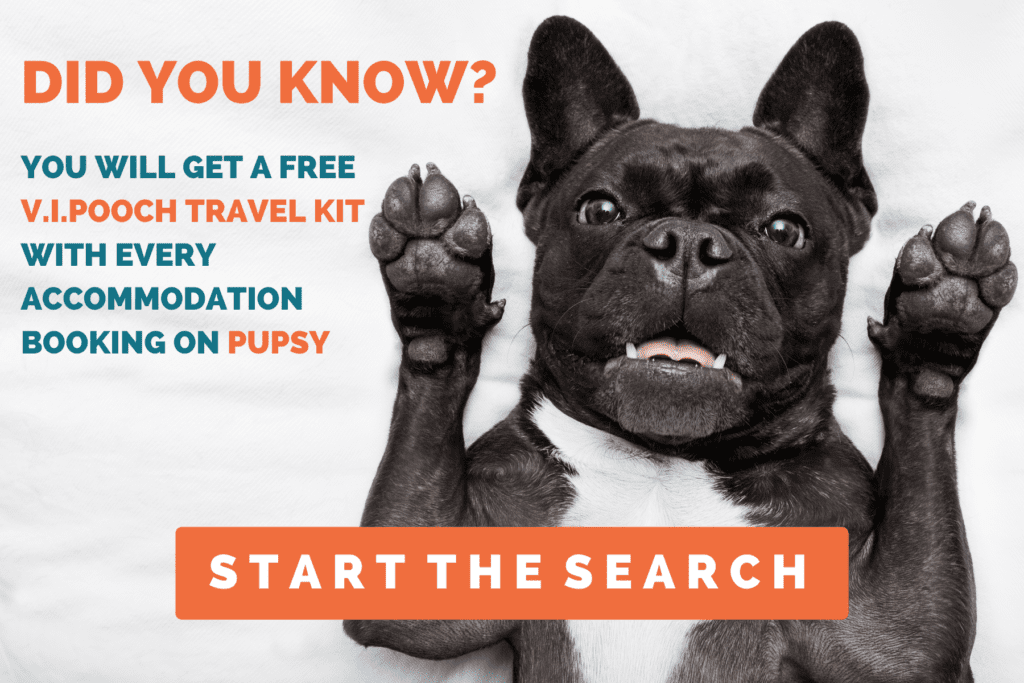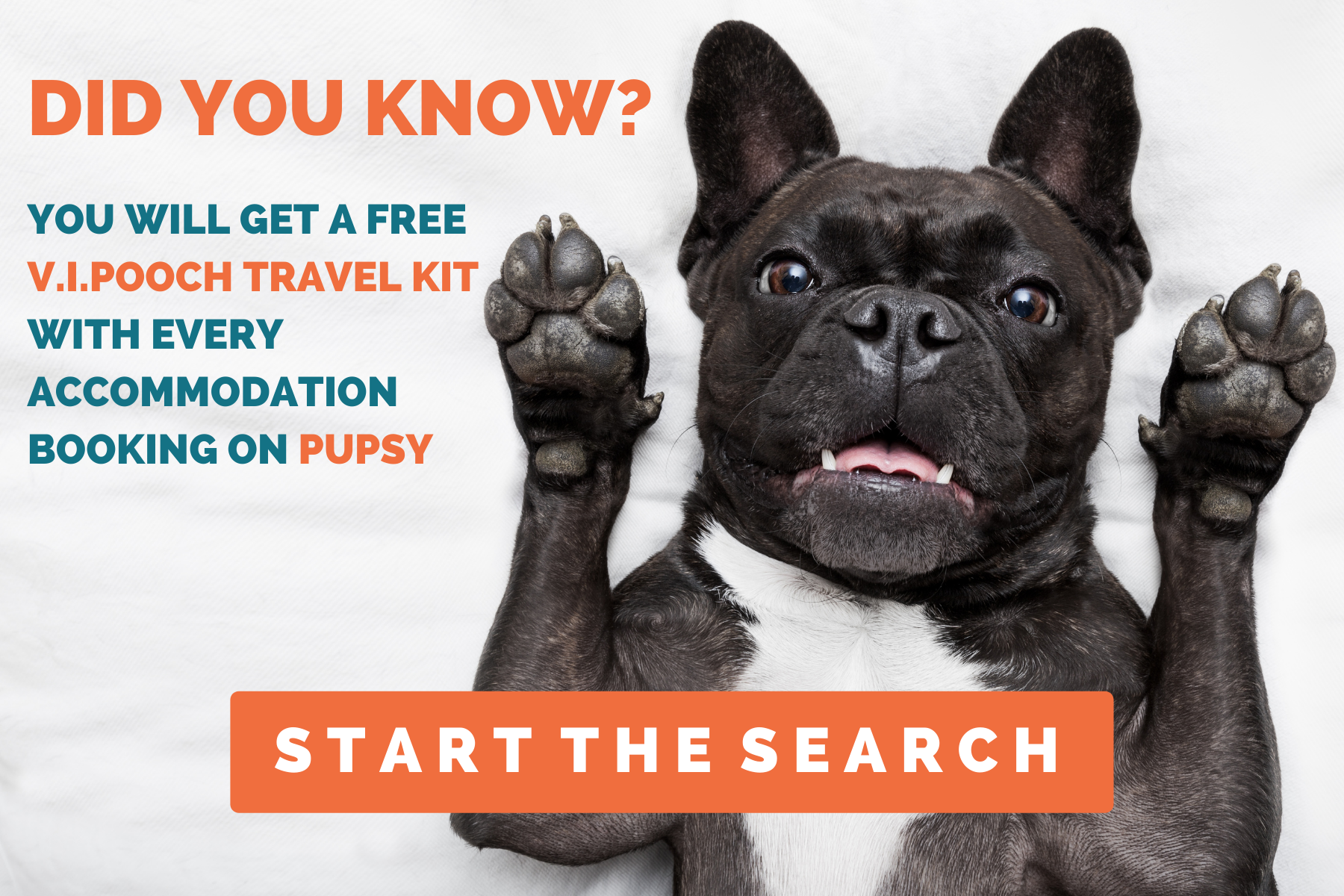 Dog Friendly Travel & Holidays: Ultimate Guide to Dog Friendly Sapphire Coast
Dotted with picturesque villages, amazing local food and wine, adventurous trails and an abundance of stunning coastal views, the Sapphire Coast of NSW is sure to take your breath away. And your dog will be able to enjoy this gem of coastal wilderness too! That's why we've found the best dog friendly beaches, cafes, breweries and camping sites on this dazzling stretch of coast. This is your Ultimate Guide to Dog Friendly Sapphire Coast!
Dog Friendly Accommodation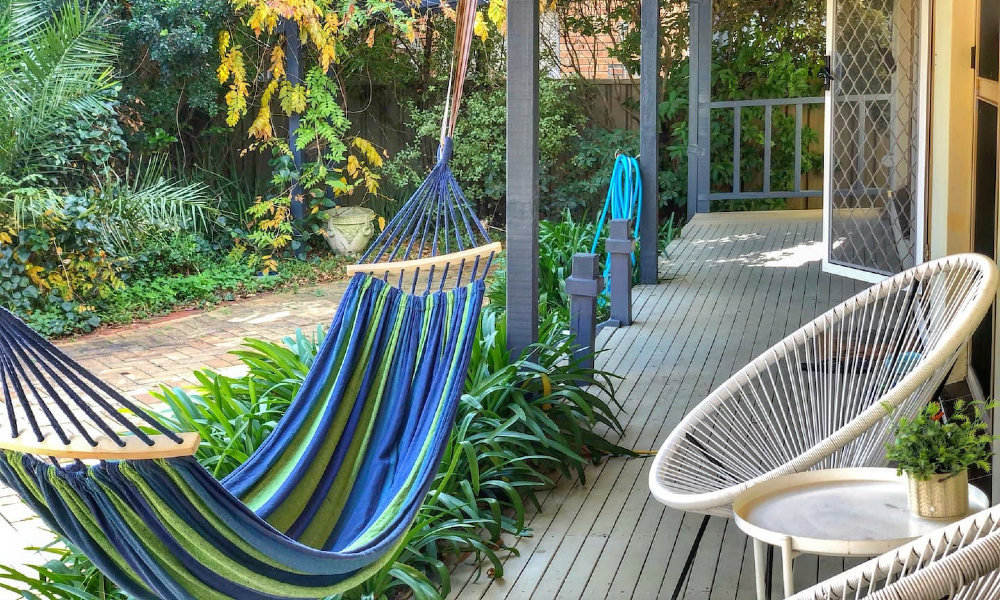 Wrens View Lodge
Guests 6 | Bedrooms 3 | FROM $220
Batemans Bay
Wrens View Lodge is a dog & pet friendly holiday accommodation near Batemans Bay. The perfect winter or summer South Coast getaway for your entire family including your pets, only a 400m walk to Maloney's pristine beach/dog beach. You are instantly surrounded by wild life when you arrive. You have complete access to the National park right through the back gate. There is easy level walks and isolated beaches for the family to explore.
Dog Friendly Beaches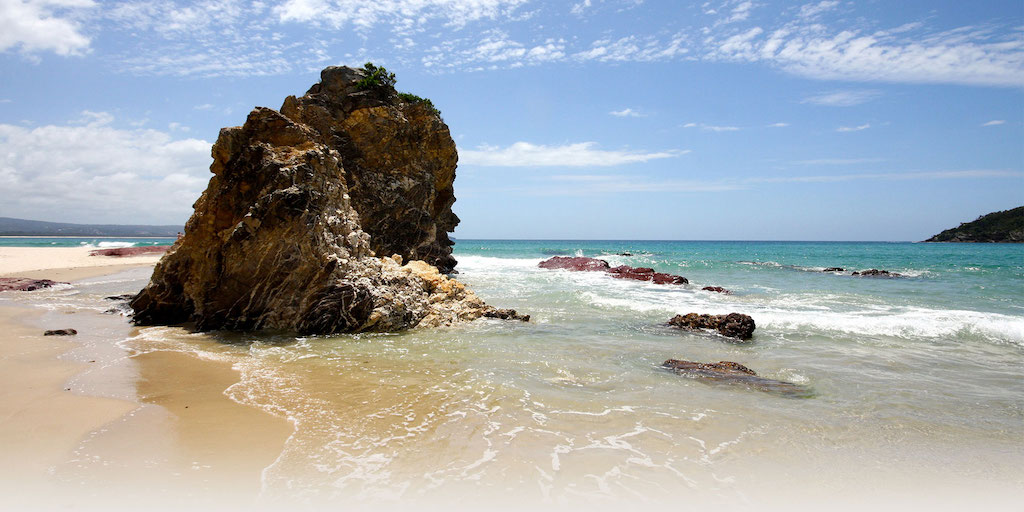 Lions Beach
Pambula Beach
Nestled between Pambula Beach and the Pambula River Mouth, you'll find the dog friendly Lions Beach. There are rock borders at the northern and southern entrances which provide some stunning backdrops when you're snapping a photo of your pooch at this magnificent beach. You can walk north 6km from Pambula Beach to Merimbula or walk a few hundred metres around the rocks to the Pambula River Mouth. The beach is very popular in summer so your pup is bound to make some new paw pals.
---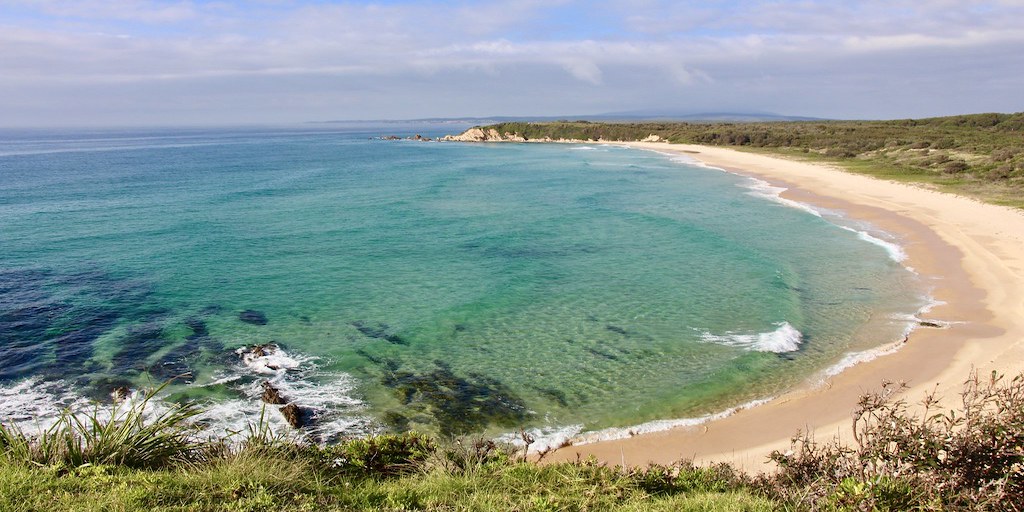 Jemisons Beach
Potato Point
On the coast of the Eurobodalla National Park, you'll find Jemisons Beach in Potato Point. This dog friendly beach allows pups to run off leash all day long. The sweeping bay offers magnificent views of the ocean and is a great stretch of sand for you and your pup to play fetch.The northern part of the point, Potato Point Beach, is timeshare off leash up to the National Park boundary at Brush Creek.
---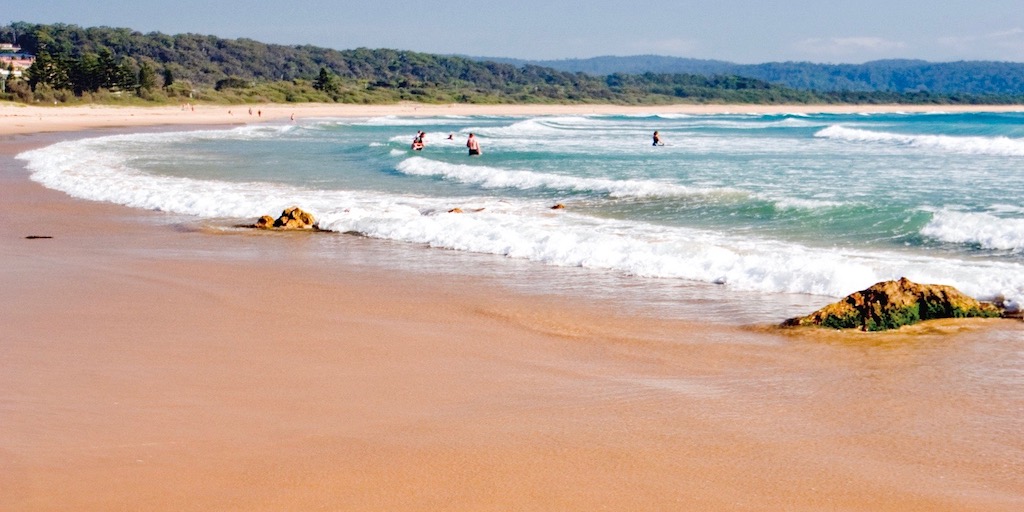 Tathra Beach
Tathra
A popular spot, and for good reason, Tathra Beach is a magnificent piece of the Sapphire Coast and has ample space for your and your pup on those summer days. The southern foreshore is lined with cafes and shopping, and the off lead area on this dog beach is south of the Tathra Country Club entrance to the car park north of Tathra Beach Caravan Park.
---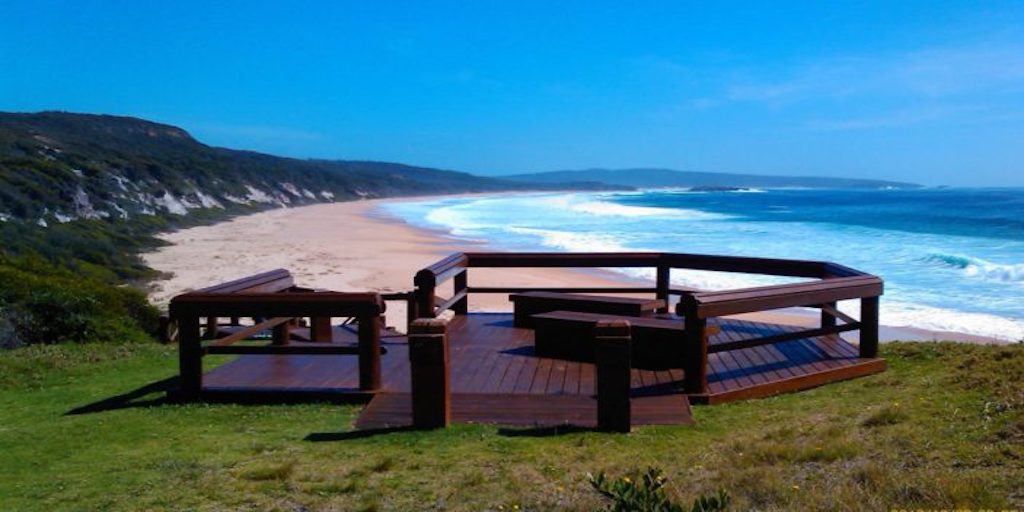 Tura Beach
Tura Beach
Approximately 6km north of Merimbula you'll find Tura Beach, a beautiful 24 hour sandy dog beach right behind the Tura Beach Golf Course. Your pup will love splashing in the turquoise water and sniffing for treasures in the white sand. The easiest access is from the end of Tura Beach Drive and dogs are prohibited from entering the children's play ground at the BBQ area.
---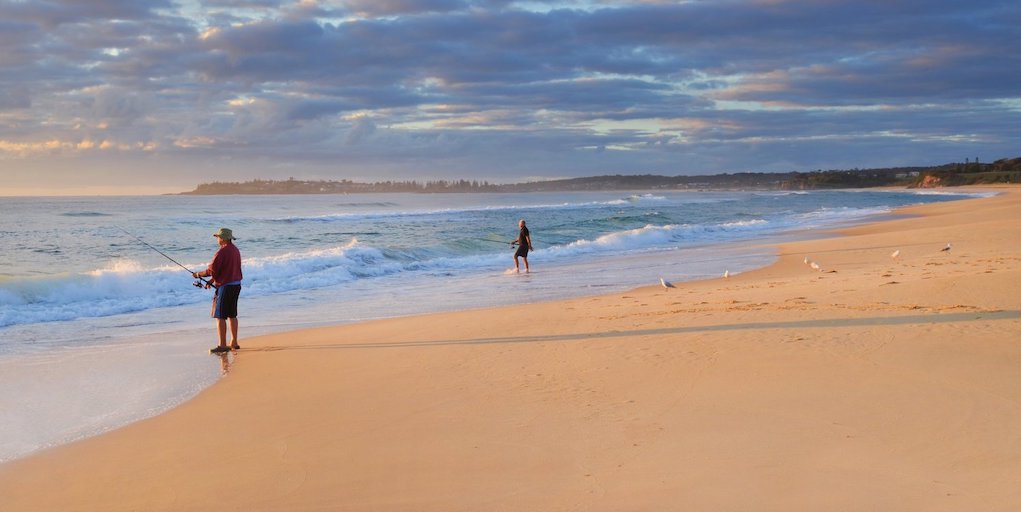 Haywards Beach
Wallaga Lake
South of Camel Rock, Haywards Beach is a 24 hour off leash beach that'll have your pooch bounding for joy. After splashing in the waves, dry off and head to the nearby Camel Rock Brewery for a bite to eat with your four legged pal.
---
Dog Friendly Pubs & Breweries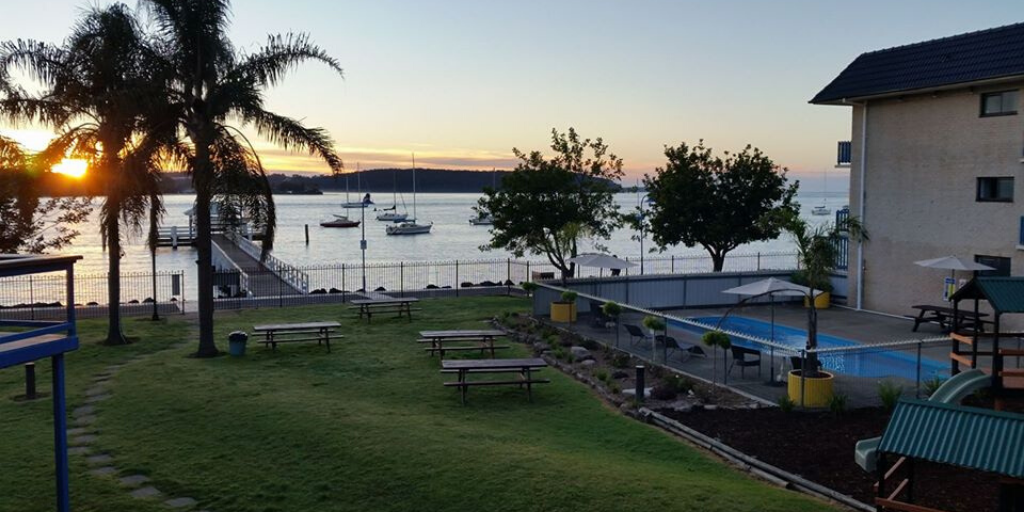 Mariners On The Waterfront
31 Orient Street, Batemans Bay
Located in a picturesque spot in Batemans Bay, Mariners on the Waterfront features beautiful views of the sea and a dog friendly outdoor area. The lawn area, directly on the waterfront, is the pawfect spot for you and your pooch to relax and refresh with a cold drink or two. There are a few tables with shade for pups, however you will need to bring your own water bowl.
---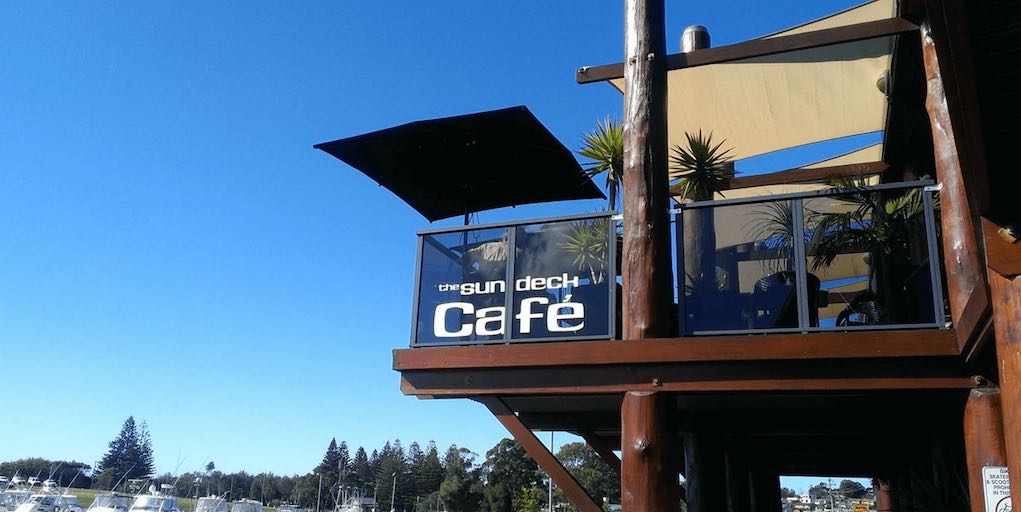 The Sundeck at Bermagui
73 Lamont Street, Bermagui
Located in the Bermagui Fishermen's Wharf Complex, The Sundeck is the pawfect place to sit back with your pup, admire the stunning views and watch the boats come in while enjoying the best coffee in town, or try some of the fresh local fish. Well behaved dogs on a leash are welcome to join you on the beautiful deck where there is shade and water available for your fur pal.
---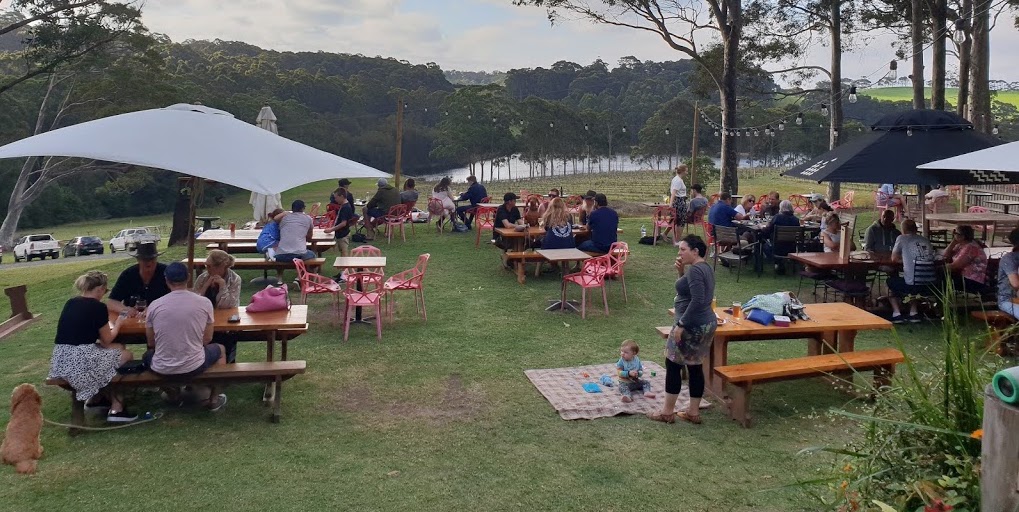 Tilba Valley Winery & Ale House
947 Old Highway, Corunna
Scenically located at the foothills of Mt Gulaga on the shores of the beautiful Corunna Lake, Tilba Valley Winery and Ale House is a family-run boutique winery that is popular amongst the locals. The dog-friendly winery is also venturing into craft beers and has a range to try in their new Ale House. With great food, live entertainment and unique wines and beers at hand, this is the perfect spot to relax on the weekend with your dog by your side. Dogs on leads can join owners in the spacious outdoor area where there is shaded seating and water bowls available.
---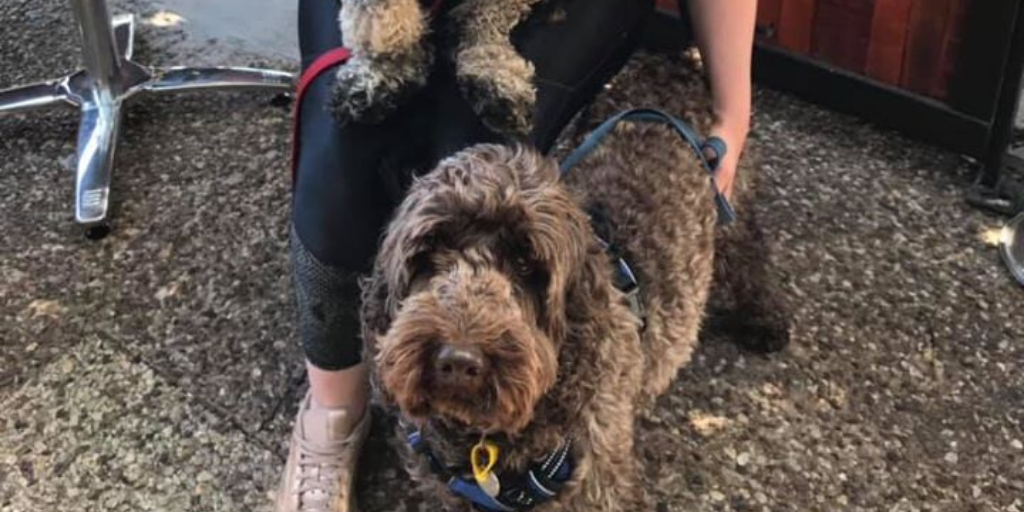 Ollie Mason's Cafe & Wine Bar
126 Imlay Street, Eden
Winner of Australia's Good Food Guide 2019, Ollie Mason's is a tapas-style cafe and wine bar that loves to welcome four legged guests. They have a special Petfresco area, which is weather protected, comfortable and they offer full table service. Ask for a Domlette for your canine pal!
---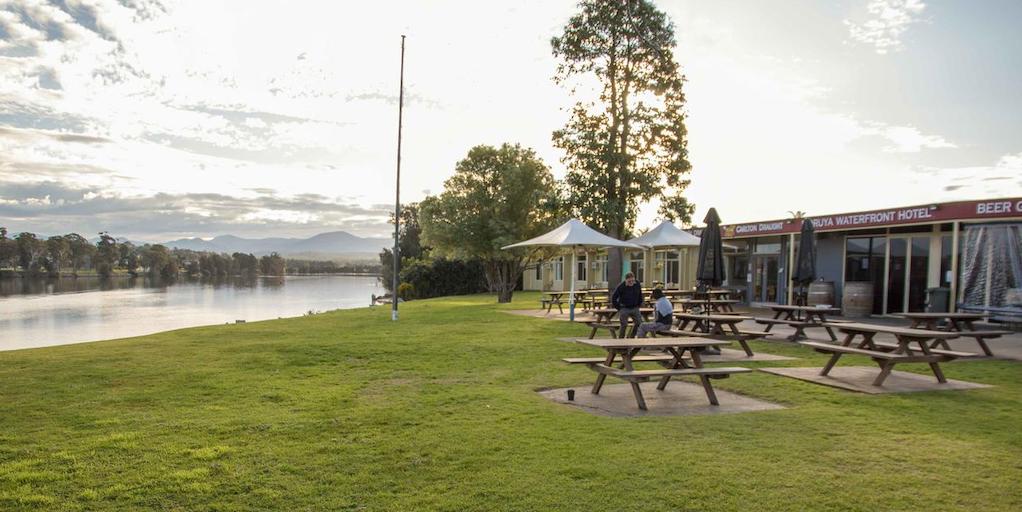 Moruya Waterfront Hotel
1-5 Princes Highway, Moruya
If you're after a laid-back, cosy pub that relaxes by day and rocks at night, you simply can't go past the Moruya Waterfront Hotel Motel. As long as you keep them leashed and clean up after them, four-legged patrons are very welcome. Perched on the grassy riverbank of the idyllic Moruya River, The Waterfront is a casual and open-plan layout. There is a shaded outdoor area where pups can sit and enjoy a drink or two with owners, and there are plenty of water bowls scattered throughout.
---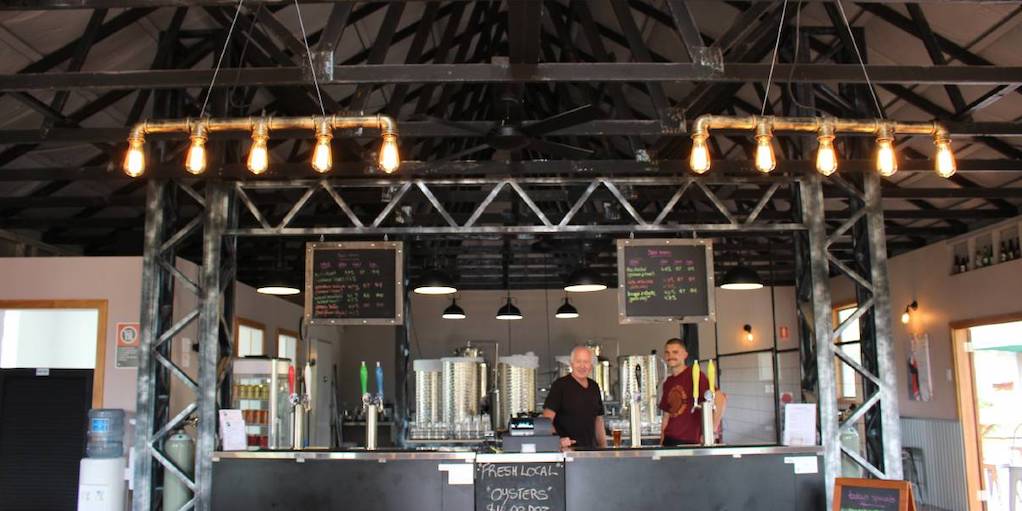 Longstocking Brewery
3546 Princes Highway, Pambula
Tucked away in the beautiful surrounds of Oaklands in Pambula, Longstocking Brewery is big on brewing ales, lagers and ciders distinct in flavour. The atmosphere is relaxed, with plenty of indoor greenery, ample seating and the shaded deck is often full of craft beer and oyster lovers, and even dogs, enjoying a Sunday live music session. The brewery welcomes all dogs with a biscuit and even has a valet dog parking area.
---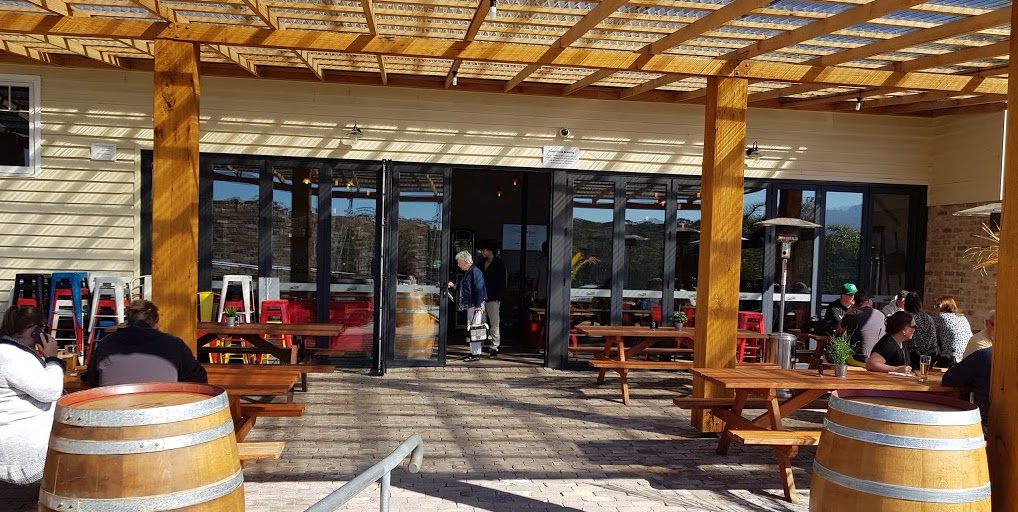 Camel Rock Brewery Cafe
188 Wallaga Lake Road, Wallaga Lake
Located in the BIG4 Wallaga Lake Holiday Park, Camel Rock Brewery Cafe is the perfect stop for a craft brew, local wine and a bite to eat with your pooch. Their laidback American style menu is designed to complement the brews coming out of their microbrewery. Whether you are after a small snack or a hearty burger, there is something to please everyone on the menu. There is ample space for you and your pooch in the outdoor area and the whole area is covered so you and your pup can keep cool on those hot summer days.
---
Dog Friendly Cafes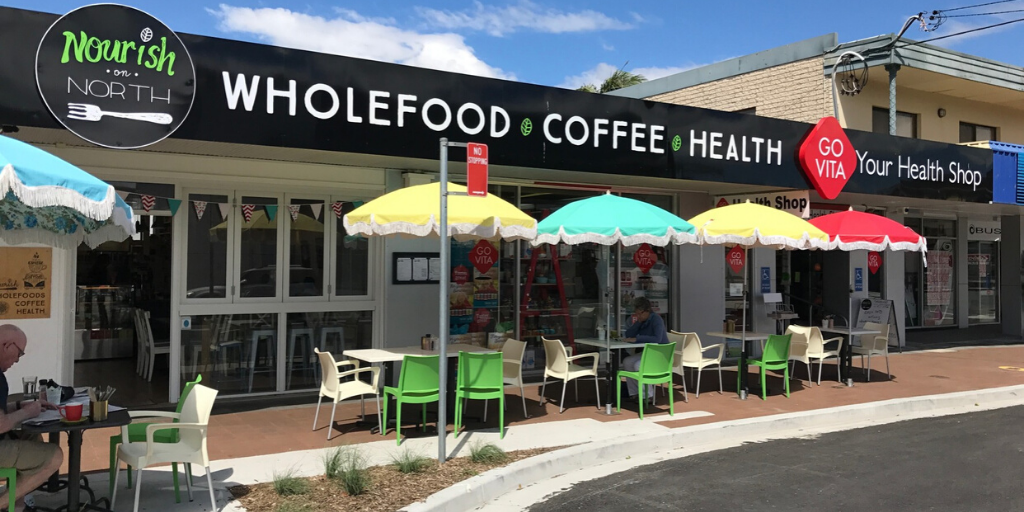 Nourish On North
5 North Street, Batemans Bay
Dine on wholesome and delicious food at this dog friendly cafe in Batemans Bay. Nourish on North whips up an array of meals that are only tasty, but super healthy. Take a seat out front with your doggo where there is shade and sample a few of their dishes alongside your coffee.
---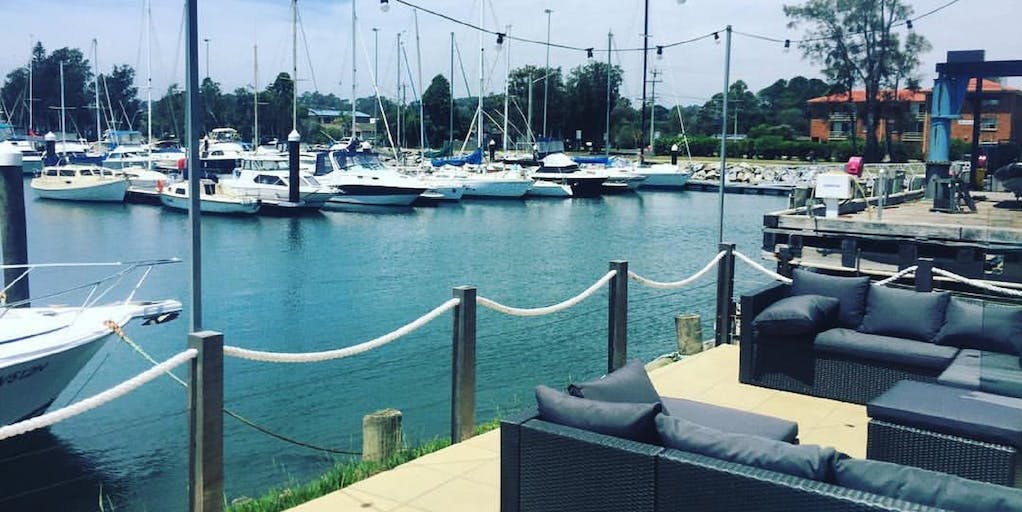 JJ's at the Marina
27 Beach Road, Batemans Bay
JJ's at the Marina is a fun and fresh waterfront restaurant at The Marina in Batemans Bay. Utilising only the freshest produce, sourced locally where possible, allow this family-run restaurant to serve up consistently delicious dishes time and time again. It's dog friendly and pups are allowed to join owners in the shaded outdoor area where there are magnificent water views.
---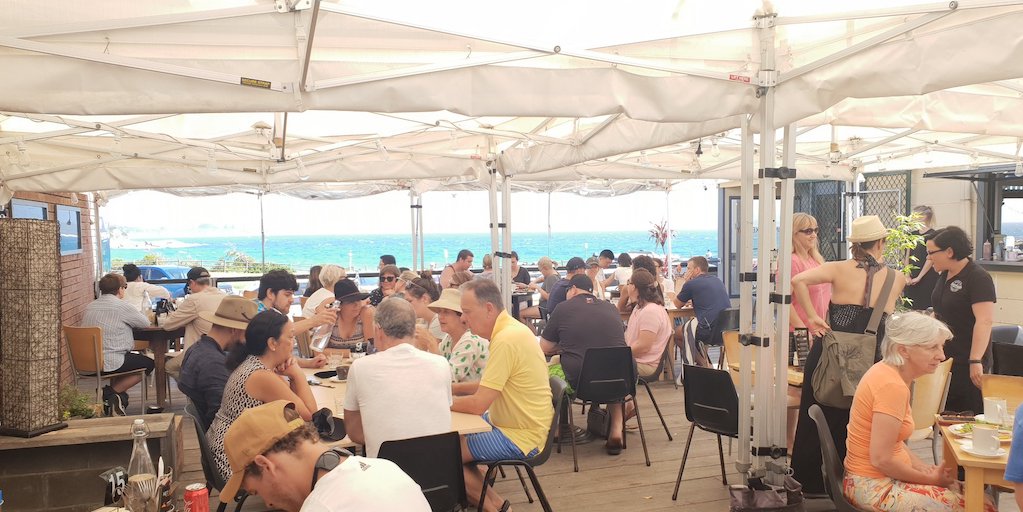 Bermi's Beachside Cafe
4 Lamont Street, Bermagui
Bermi's Beach Side Café and Restaurant has arguably one of the best views in Bermagui, over looking Horseshoe Bay Beach and the Iconic Mt Dromedary. Not only will you and your pup be greeted with a smile from the friendly staff, but you'll be amazed by the alfresco dining experience, a menu full of fresh local seafood and locally farmed grass fed beef, plus plenty of live entertainment. The dog friendly outdoor seating area is fully covered and even has heaters for when it gets a little chilly.
---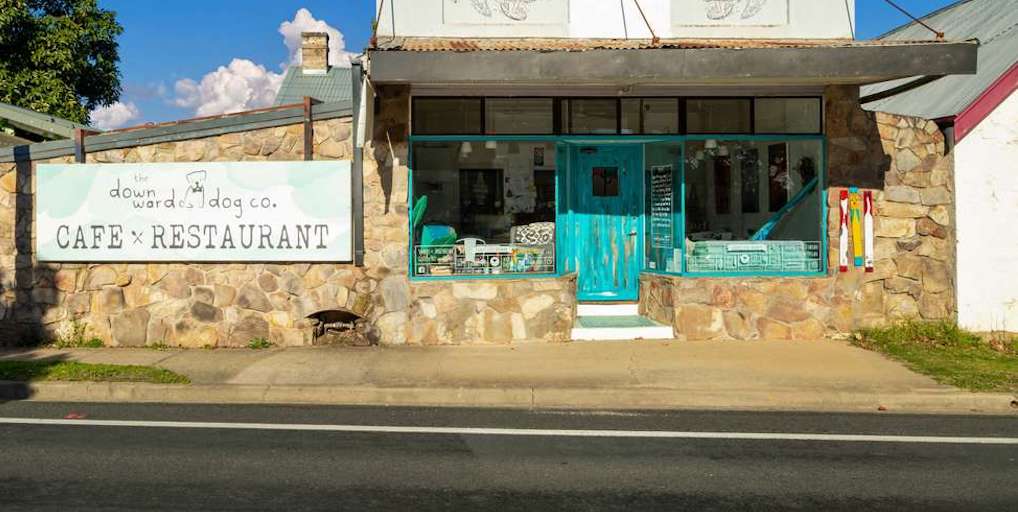 The Downward Dog Cafe
81 Princes Highway, Bodalla
In the heart of Bodalla, The Downward Dog Cafe is a great dog friendly pit stop for a a coffee and cake date with your furry pal. The cosy cafe has beautiful and large covered stone courtyard where dogs can kick back with owners. There's a great a la carte menu with plenty of vegetarian, vegan and gluten free options – there's even puppachino's on the menu!
---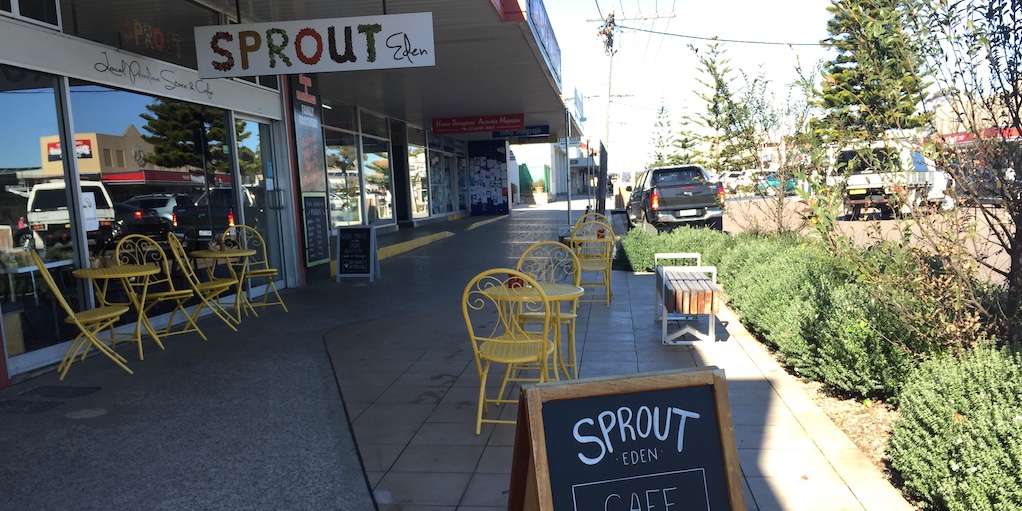 Sprout Eden
134 Imlay Street, Eden
If you're looking for a cafe dedicated to local, healthy fare, then you'll love Sprout Eden Cafe. Offering up Eden's finest fresh produce, the food is delicious, nutritious and pesticide-free. It's dog friendly and you can sit street-side with your dog or enjoy a more relaxed experience in the secluded back garden.
---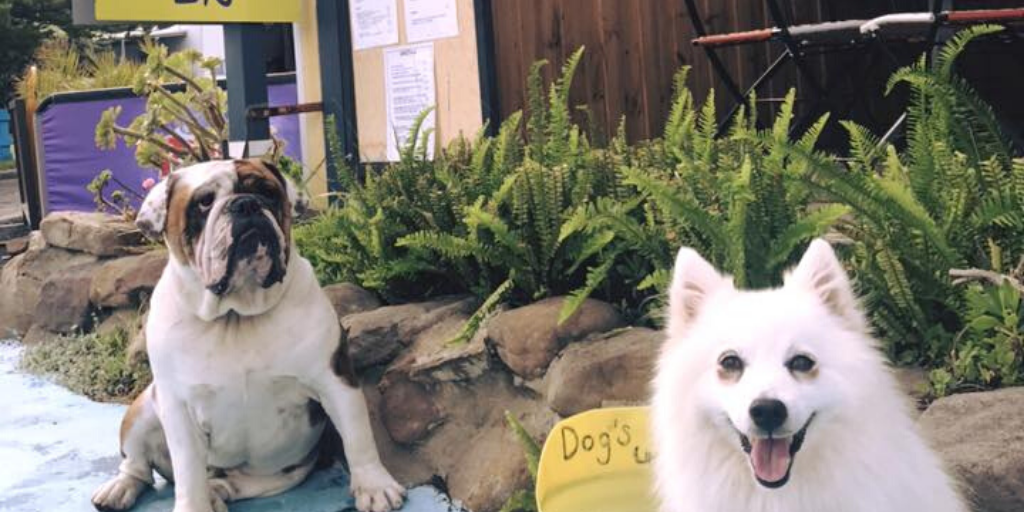 Finny's By The Wharf
253 Imlay Street, Eden
Everyone is welcome at Finny's, even furry visitors. The dog friendly venue is open 7 days 7am to 3pm and their meals are full of fresh, local produce. There is ample space outside for you and your pooch, as well as shade and water.
---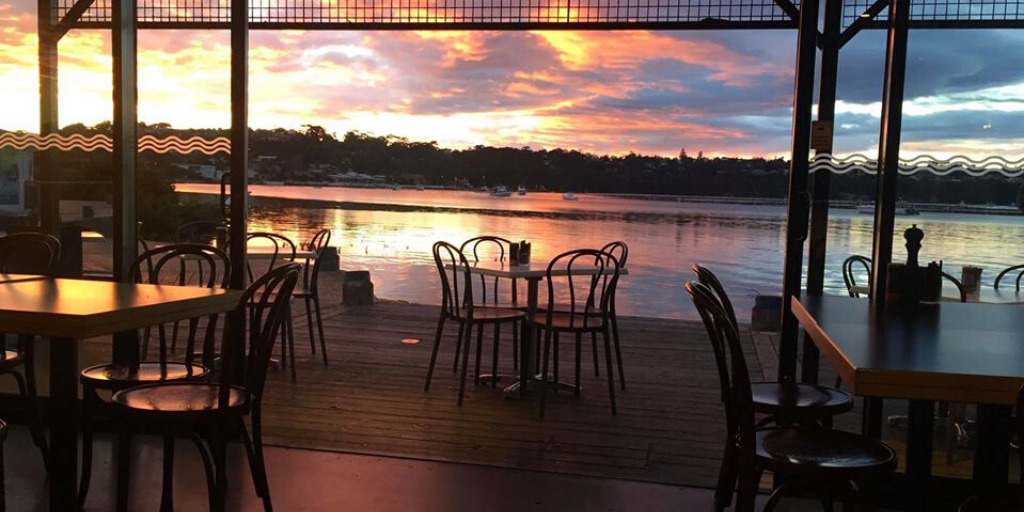 Waterfront Cafe
The Promenade Centre, Merimbula
A great way to start the day is breakfast with waterfront views with your fur baby by your side. And that's exactly what you can do at Waterfront Cafe in Merimbula. Open 7 days, the dog friendly cafe offers delicious breakfast, lunch and Sunday Brunch options. Dogs are welcome in the covered al fresco area and the friendly staff will bring out water to keep your pup hydrated while you both admire the water views just metres away.
---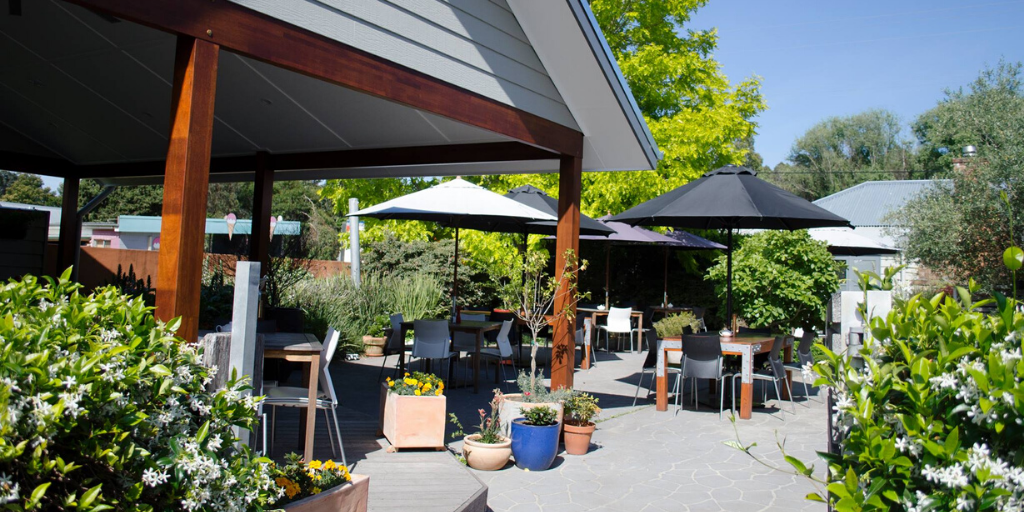 Grumpy & Sweethearts
36 Sydney Street, Mogo
Grumpy and Sweetheart's is a charming country cafe with a delightful courtyard situated in Mogo. This dog friendly cafe has a beautiful outdoor dining area with plenty of cover for all weather conditions. There are also water bowls around for thirsty pups.
---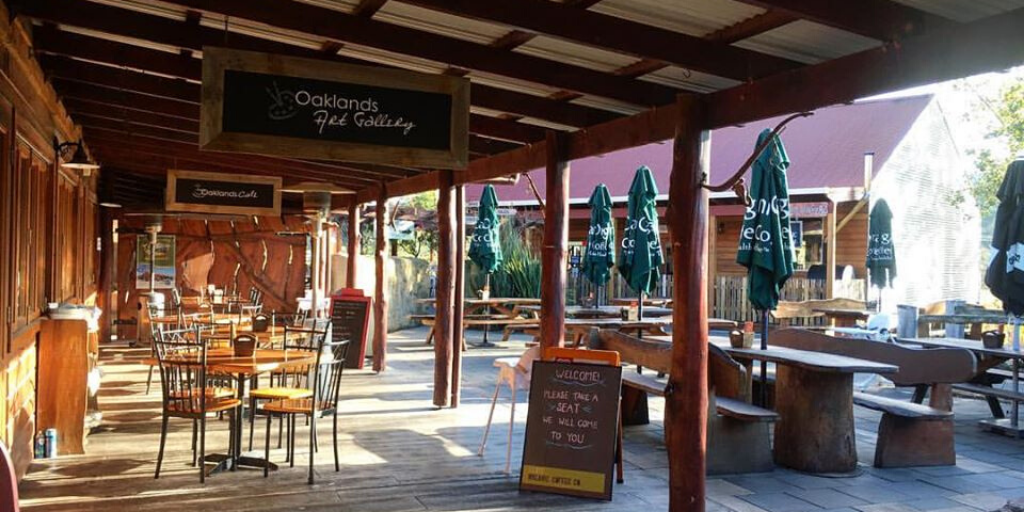 Oaklands Cafe
3546 Prince Highway, Pambula
For lots of pats, cuddles and treats for your doggo, head on to Oaklands Cafe in Pambula. Run by a dedicated team of talented locals, the café serves delicious, house-made breakfasts, lunches and sweet treats at reasonable prices. A seasonal and wholesome focus influences the regularly changing breakfast and lunch menus. Sit outside in the spacious, sunny courtyard with your pup where there's plenty of shaded seating.
---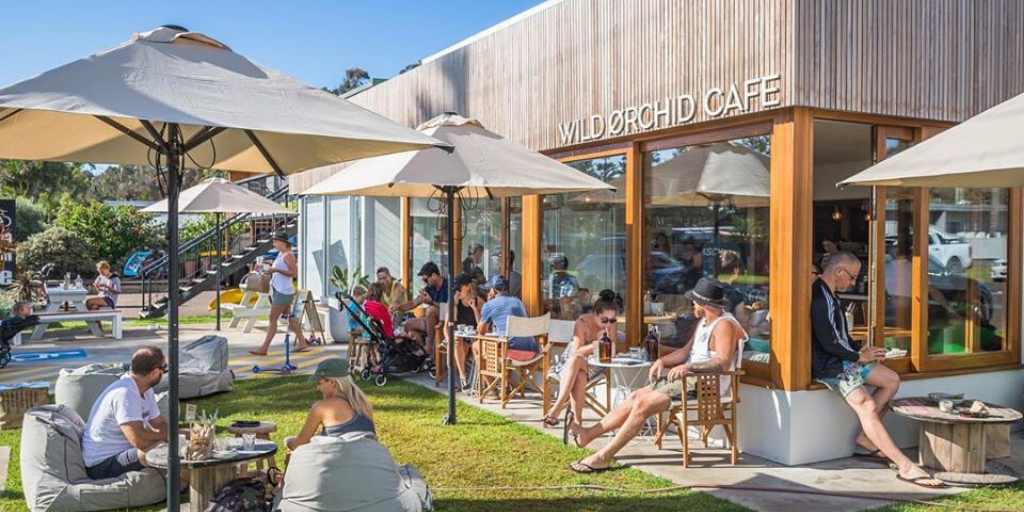 Wild Orchid Cafe
29 Andy Poole Drive, Tathra
Wild Orchid is a relaxed, contemporary cafe serving simple, vibrant seasonal food, using the best possible ingredients. Dine in for breakfast, BYO wine with lunch, or enjoy a coffee or smoothie, a take-away wrap or a healthy treat – all made from scratch in-house. From the laid-back beachy vibe and cool modern finishes, to the carefully sourced ingredients, Wild Orchid is an eating house destined to become one of your favourite haunts on the Sapphire Coast. The dog friendly cafe has a spacious outdoor area that has plenty of seats, grass and shade for your pups.
---
Dog Friendly Camping
Sapphire Coast is home to some of the best Dog Friendly Campgrounds in NSW. Here are some of the best dog friendly camping and caravan parks for you to stay in the Sapphire Coast.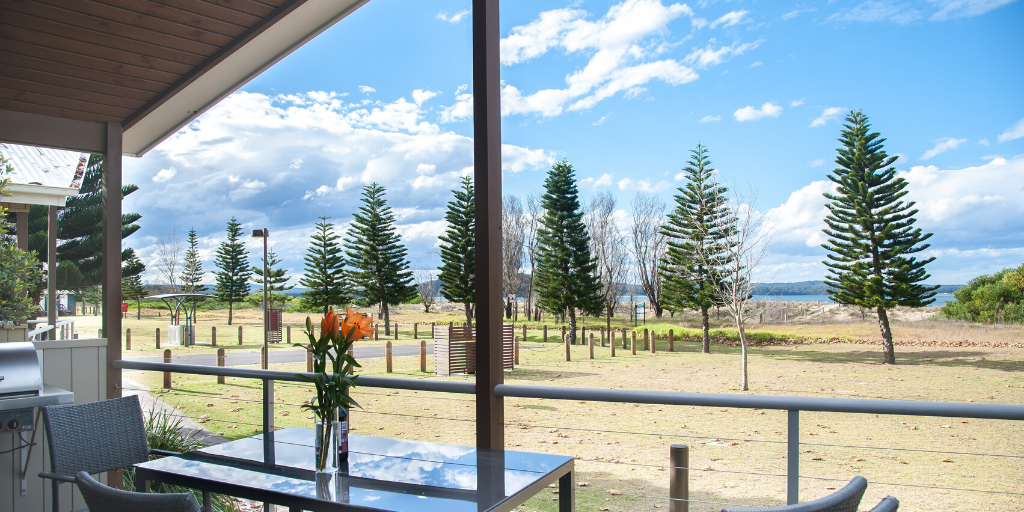 BIG4 Batemans Bay Beach Resort
Batemans Bay
BIG4 Batemans Bay Beach Resort love pets, and the good news is that they are pet friendly all year round! Pet friendly sites are available as well as pet friendly cabins. It is recommended to call the friendly reception team to check availability and secure a site.
---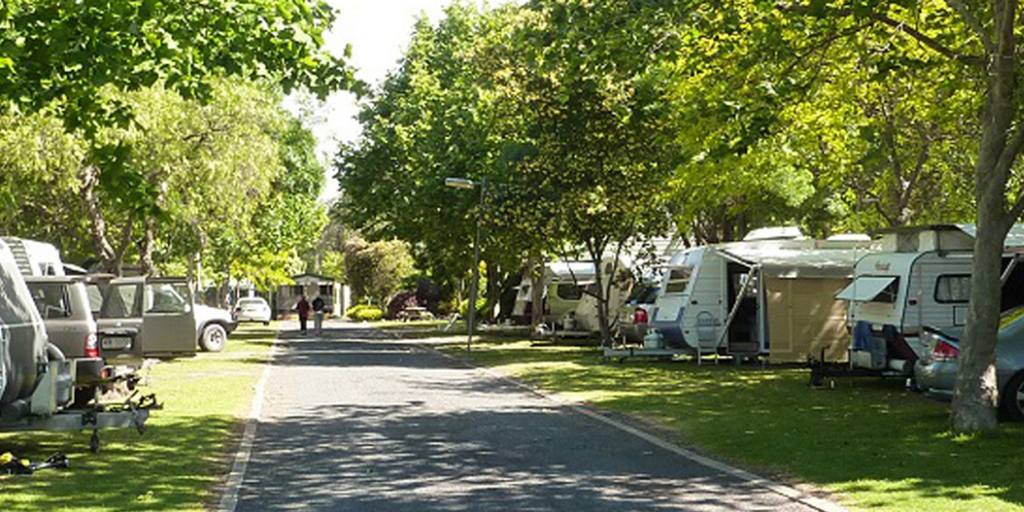 Garden of Eden Caravan Park
Eden
Garden of Eden Caravan Park is situated in the centre of town and is just a short stroll to the beach, boardwalk around the lake, Country Club and golf course. The pet friendly park has a range of accommodation to suit everyone's needs from luxury villas, ensuite cottages, cabins, powered sites and grassy shaded camp sites. Dogs are welcome at any time, excluding the Christmas period. There's also a pet grooming facility on site to keep your fur babies sparkling clean.
---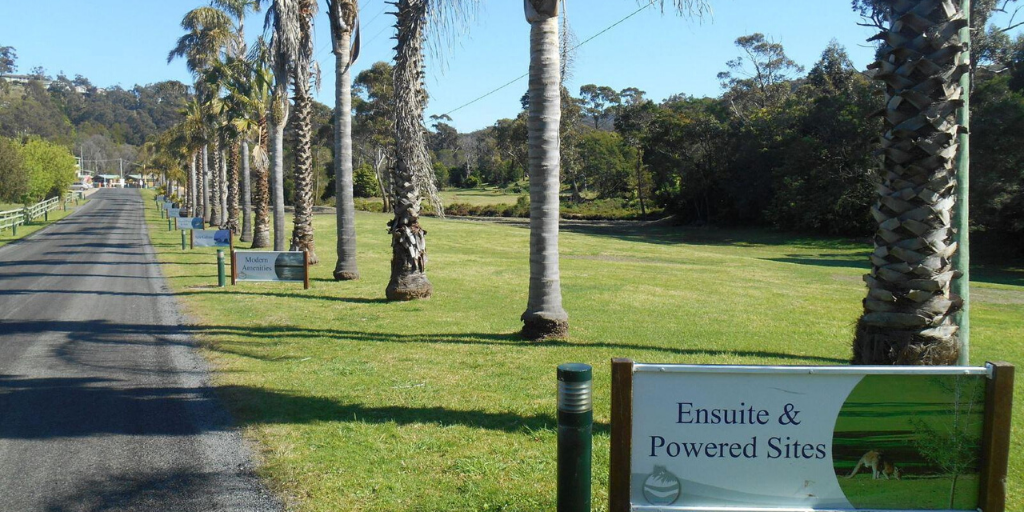 Sapphire Valley Caravan Park
Merimbula
Set amidst 14 acres of natural bushland, you'll fall in love with the the relaxed atmosphere of Sapphire Valley Caravan Park. They are perfectly located only a 500m walk to clubs, shops, restaurants and close to all the attractions that Merimbula has to offer. There's a wide range of camping and cabin accommodation and they accept pets all year round (except Christmas school holidays – 26th December to 26th January) on allotted powered sites, ensuite powered sites and their Hideaway cabins.
---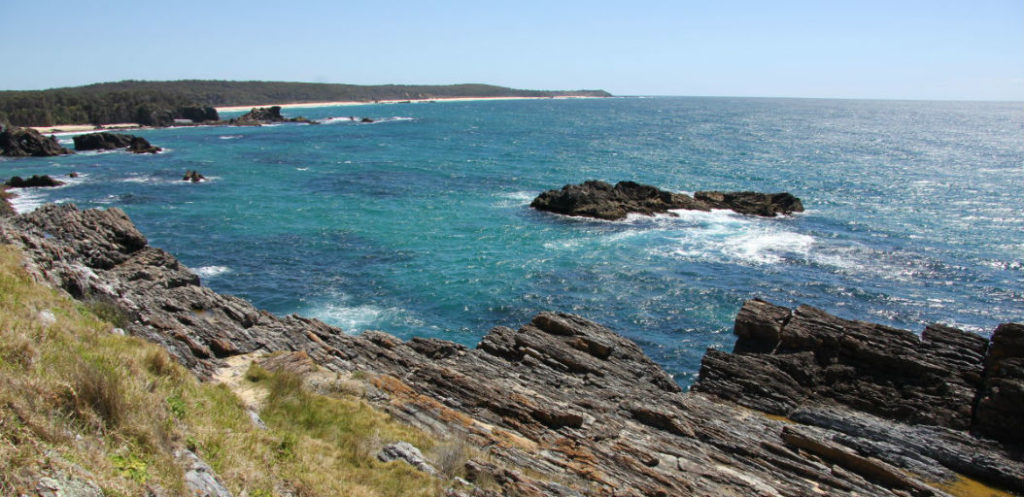 Mystery Bay Campground
Mystery Bay
This large and dog friendly campground offers generous camp sites scattered throughout the native bush of mainly spotted gums, with acacias and banksias closer to the spectacular cliff headlands and small beaches. The Mystery Bay Campground also has cold showers, water taps and pit toilets. All sites are unpowered, but with plenty of room for a boat, caravan or camper.
---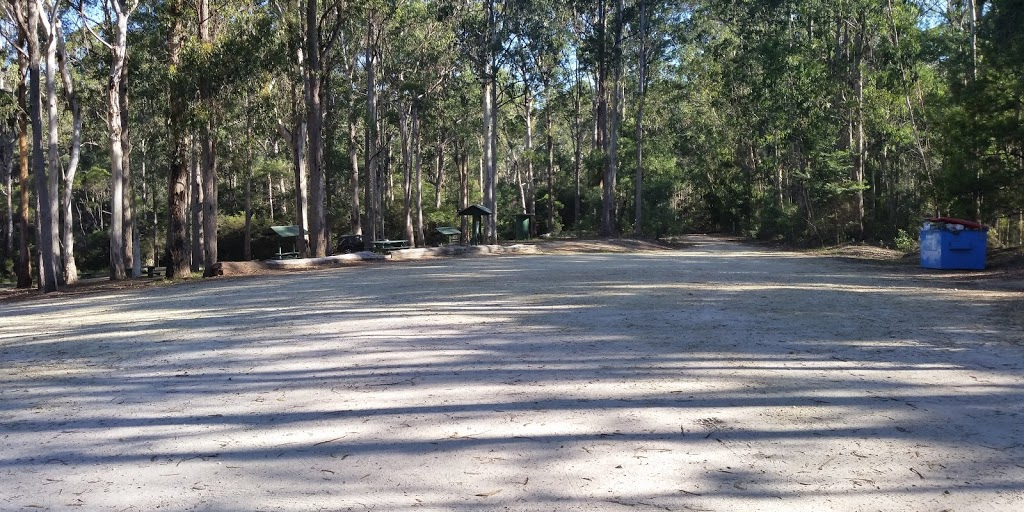 Scrubby Creek Rest Area
Narrabarba
Scrubby Creek Rest Area is a dog friendly rest area that allows overnight camping on the edge of the Princess Highway. It is 22km south of Eden and there are toilets and picnic tables, as well as easy access for caravans.
---
You may also like…