The Ultimate Guide to the dog friendly Hunter Valley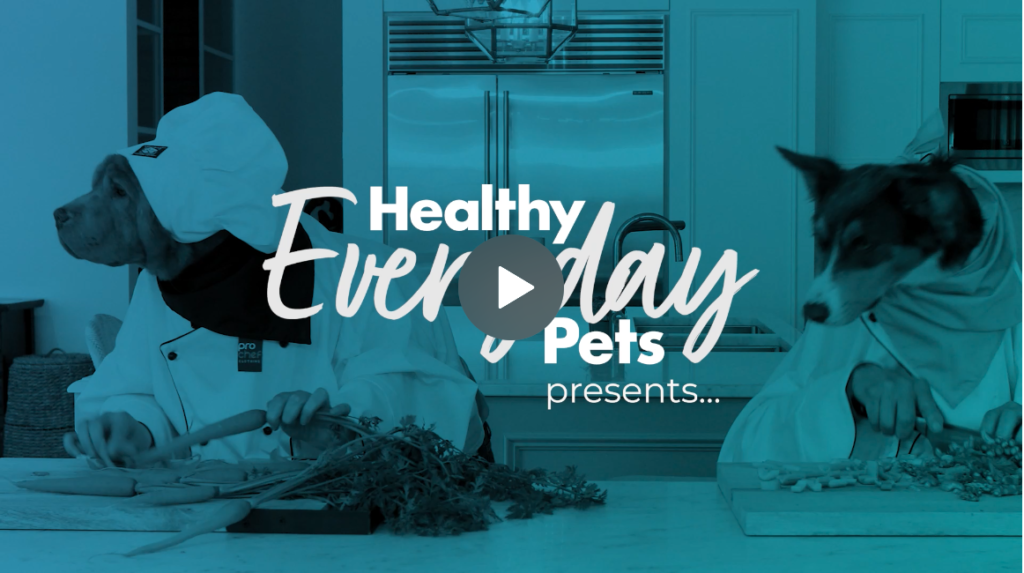 Comprehensive Guide To Dog Friendly Wineries, Cafes & Accommodation In Hunter Valley
Edited by: Ella Holgate
Looking to escape the buzz of the city for the weekend but don't want to leave your dog with a pet sitter? How about visiting dog friendly wineries in Hunter Valley? Yes, that's right. There is plenty of great dog friendly cellar doors to explore, dog friendly accommodation to choose from and dog friendly cafes / restaurants to dine in. We have put together the ultimate guide to a dog friendly Hunter Valley holiday to inspire your next visit to this stunningly beautiful wine region, located just 2.5 hours away from Sydney.
This travel guide was created in partnership with Healthy Everyday Pets
Dog Friendly Accommodation in Hunter Valley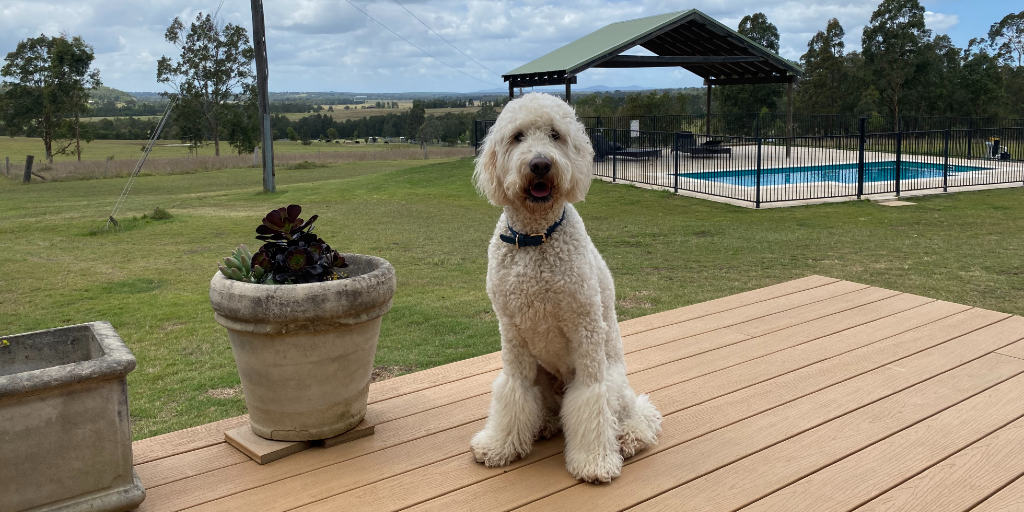 Dog Friendly Retreat
Rothbury
Guests 8 | Bedrooms 3 | Bathrooms 2
Recently restored dog friendly Mine Managers Cottage now enjoying all the modern conveniences. The character rich home is a perfect escape for family and friends (furry ones included), wedding and reunions. Some of the unique features include a private 6 hole range golf course (challenging for all types of golfers), 2 dams for pups to swim, BMX style jumps and tyre swings for the kids and a pool area with a view that will take every last bit of stress away.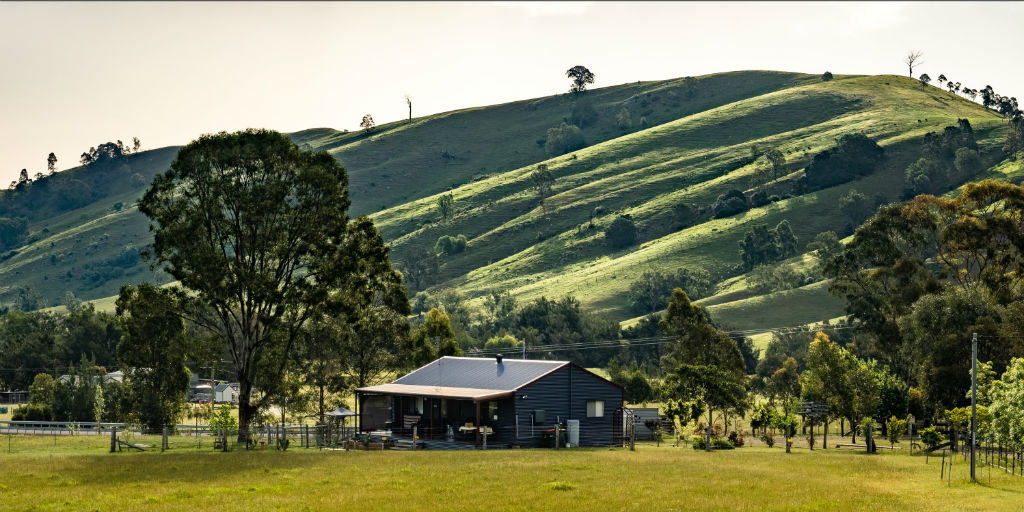 Dog Friendly Lodge
Glendon Brook
Guests 4 | Bedrooms 2 | Bathrooms 2
Dog friendly accommodation located in the heart of the Hunter Valley between the Pokolbin vineyards and Barrington Tops National Park. A front deck to relax on and take in the breathtaking views of the rolling hills and countryside and incredible starry skies at night!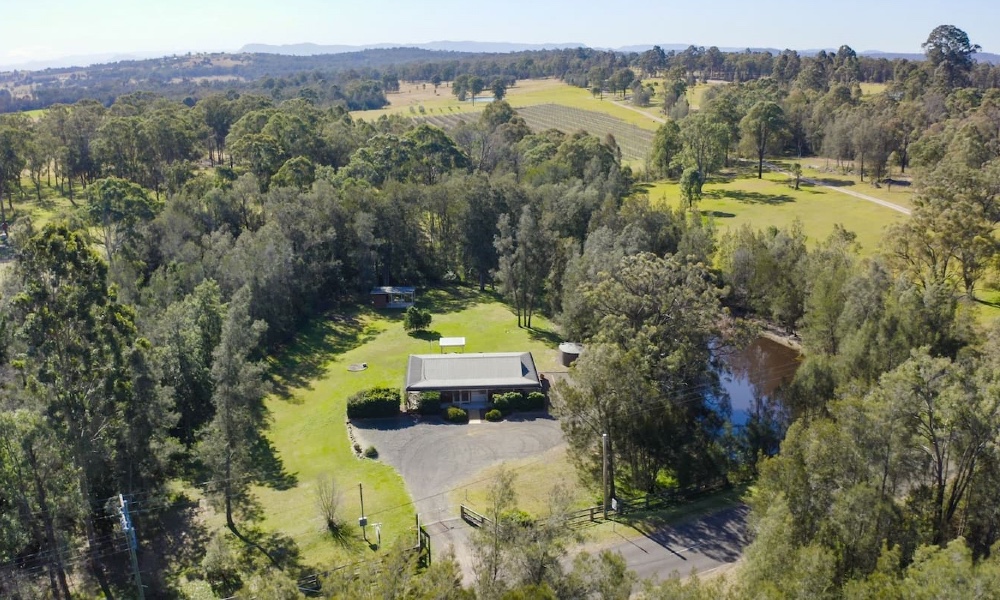 Dog Friendly Winery Stay
Pokolbin
Guests 6 | Bedrooms 3 | Bathrooms 1
Dog friendly winery accommodation in the heart of Hunter Valley. Three bedroom self contained cottage accommodates 1 to 3 couples or a family in the 3 comfortable rooms all with queen sized beds.Breakfast starter pack as well as linen and towels are provided. The Cottage has a fully equipped kitchen, living & dining areas, one large shower room with second separate toilet and a laundry. Private garden with outdoor dining, sun loungers, barbeque & garden games is pawfect for relaxing after visiting the dog friendly Misty Glen Cellar Door. Central to wineries, restaurants etc.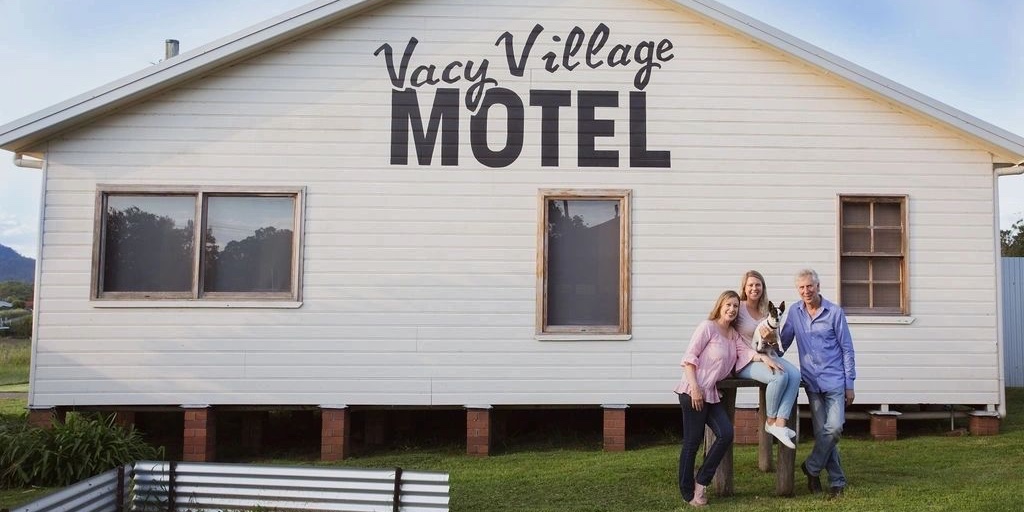 Vacy Motel with Vino Paw Tours
Vacy
Guests 2 | Bedrooms 1 | Bathrooms 1
Vino Paw Tours guests stay at the Vacy Village Motel. Nestled in a quaint country Village, you will connect with Nature and get to experience an authentic camp oven dinner cooked on hot coals. Enjoy the atmosphere snuggled around a fire with your dog in one arm and a wine glass in the other.
---
Dog Friendly Wineries
Now that we have dog friendly accommodation sorted, it's time to look at cellar doors that welcome our extended family for delicious tasting sessions (two legs – wine tasting, four legs – H2O tasting). We have some great news to share! Nowadays, there are plenty to choose from.
Based on rating high on dog friendliness, location and wines, here's our pick for the ones not to be missed.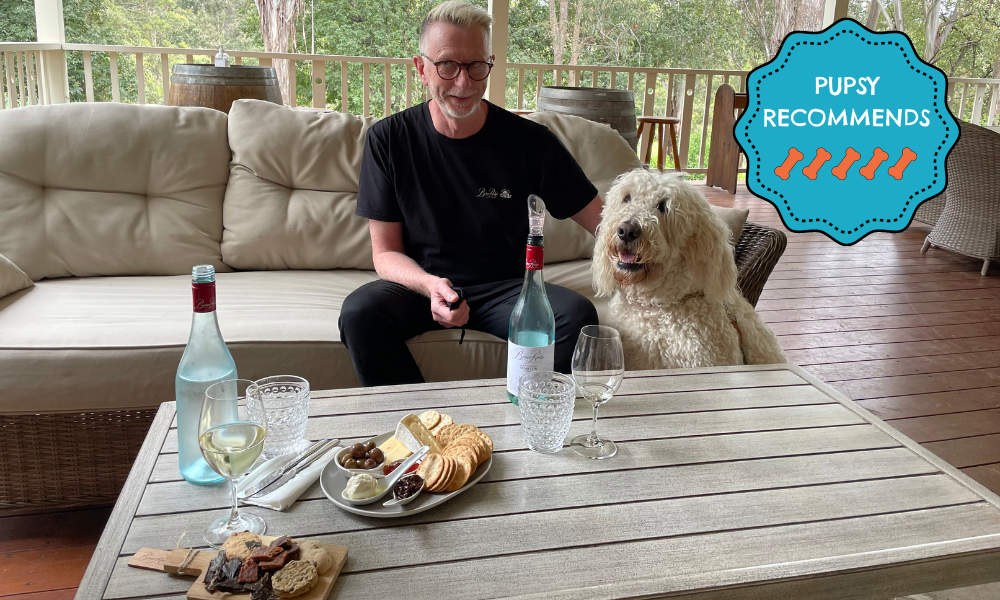 BRIAR RIDGE
Mount View
A world awaits off the beaten track…at Briar Ridge Vineyard, one of the Hunter Valley's most popular dog friendly Cellar Doors. They welcome all well-behaved pooches to sit back and relax at the pooch hydration station or burn off some energy romping around (supervised) in the open spaces at Briar Ridge Vineyard.
---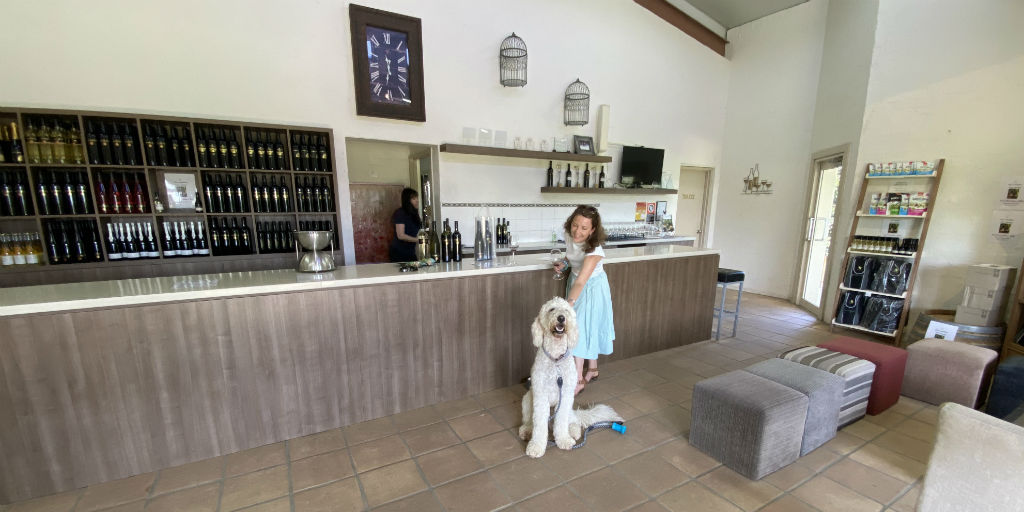 CAPERCAILLIE WINES
Lovedale
Capercaillie Wines is one of the most dog friendly wineries in the region, located in the beginning of Lovedale Road. Responsible dog owners in good control of their dogs can even have their pups off the lead (ask the venue first).
---
CARILLION WINES
Mount View
A visit to Carillion Wines is a unique experience, the stunning views and vineyard covered hillsides of this serene, tranquil valley are as rewarding to behold as the wines to taste.
---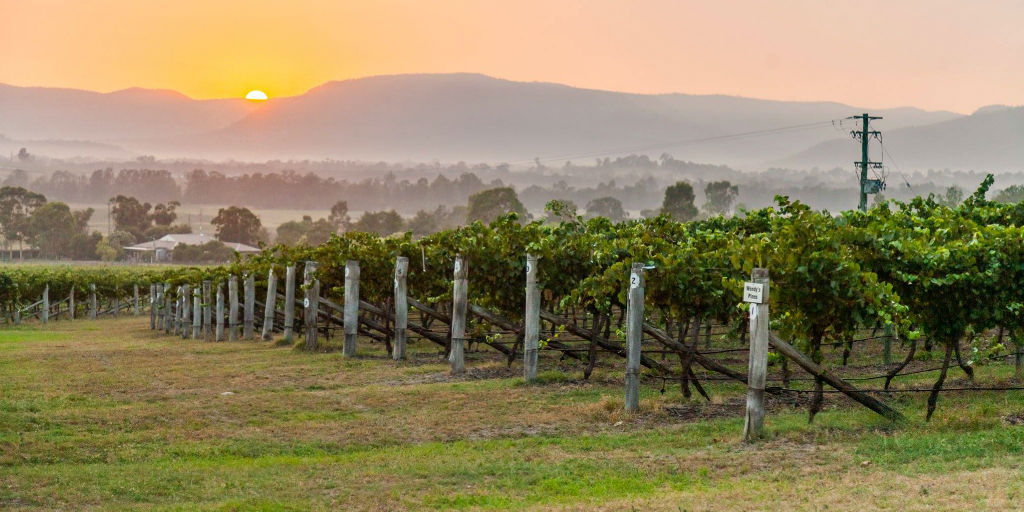 CATHERINE VALE WINES
Fordwich
Catherine Vale now boasts being the only producer of 2 of its Italian varietals- Arneis and Dolcetto. Barbera is the 3rd Italian varietal we grow along with Portugese varietal Verdelho from which we make a table wine and Madeira.
---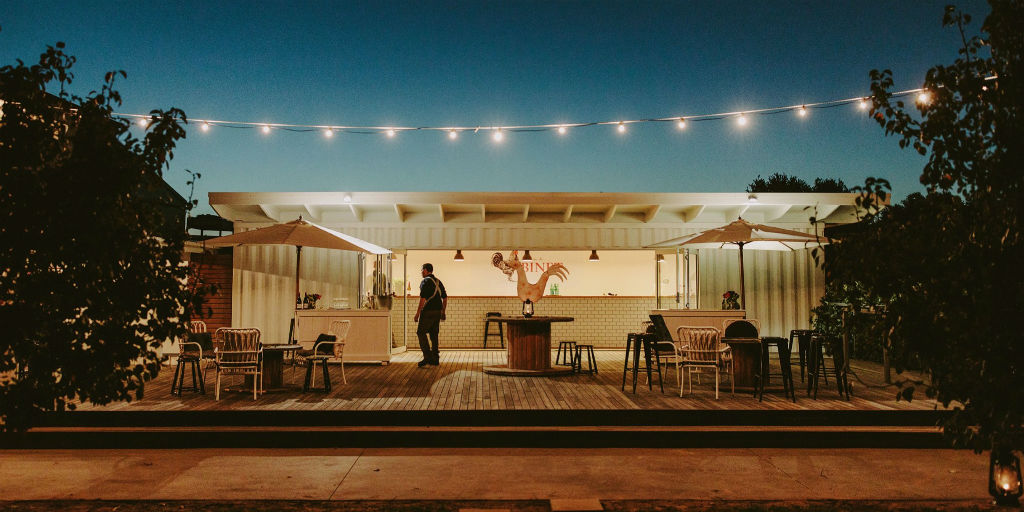 DOMAINE DE BINET
Lovedale
Domaine de Binet focuses on interesting regions and alternate varietals using a mixture of traditional and new-age winemaking techniques. The range of wines include a Semillon, Sauvignon Blanc, Pinot Grigio, Barberra Nebbiolo Grenache and Shiraz. Dogs welcome, preferably on the covered outdoor seating area (which is where you want to be doing your tasting anyway).
---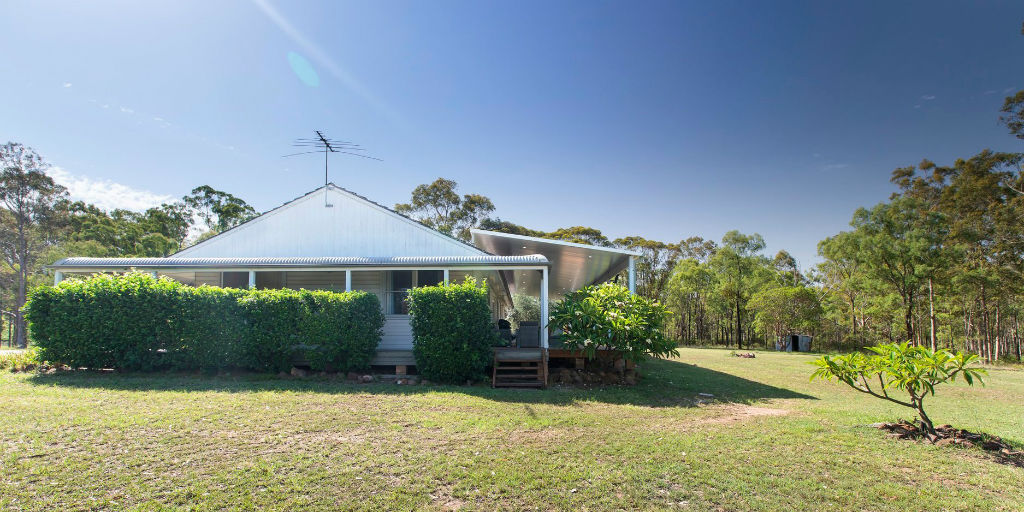 GLANDORE ESTATE
Pokolbin
Glandore Estate Wines was established in 2005 after the procurement of the original Brokenback chardonnay vineyard on Broke Rd. From day one the aim of Glandore Estate wines has been to produce wines of great character, regionality and style from the traditional varieties known in the Hunter Valley. And of course inviting furry guests to enjoy the experience with their human parents.
---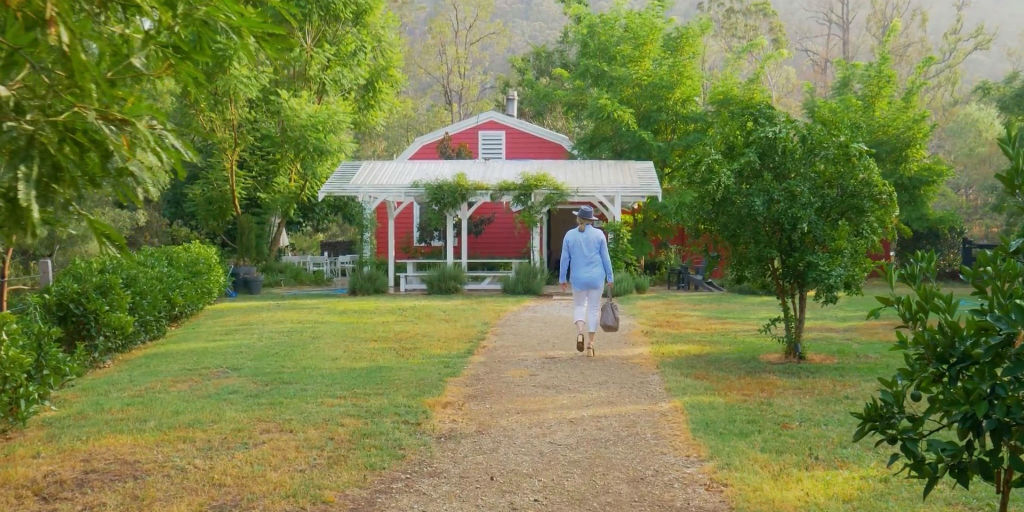 GREENWAY WINES
Broke
Greenway Wines are made from 100% estate grown fruit, nurtured using sustainable farming practices. Dogs are not allowed inside the tasting room itself but the place is very small open barn with table service outside as well.
---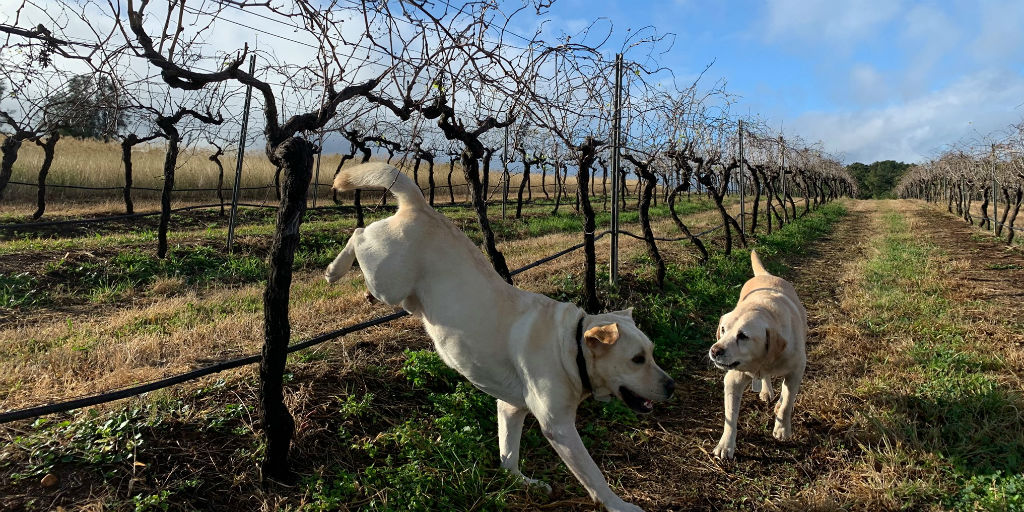 HANGING TREE WINES
Pokolbin
Hanging Tree Wines welcomes dogs to have a little play with their wine dogs Vodka & Bundy. Built in an old cow shed, Hanging Tree has a very rustic feel to it. Their focus is on Hunter classics: Shiraz, Chardonnay, Semillion and Cabernet Sauvignon.
---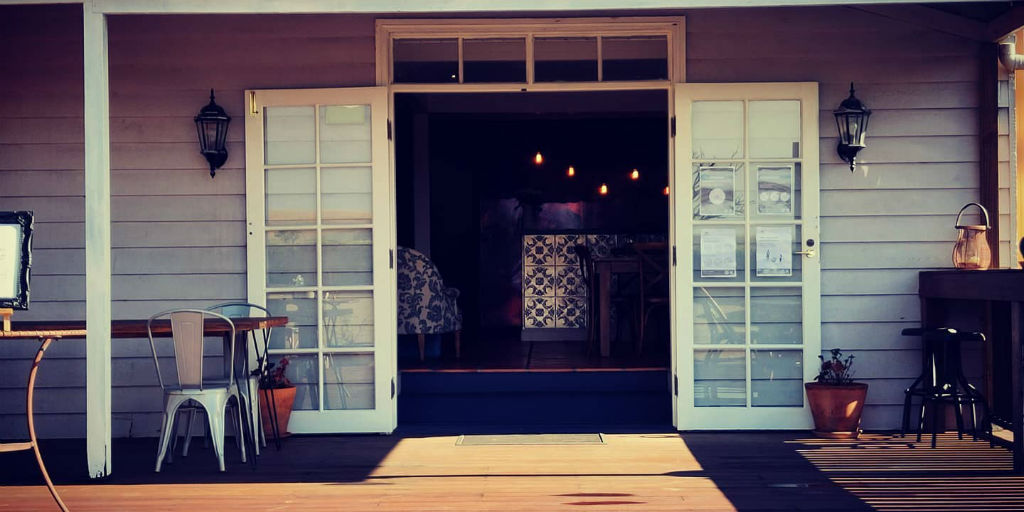 HART & HUNTER
Rothbury
Winemaking couple Damien Stevens & Jodie Belleville, along with partners Daniel & Elle Hart are the hands behind Phat Wine Company's Hart & Hunter brand.Their passion to find a great patch of dirt producing classic Hunter Semillon, Chardonnay and Shiraz, created the trophy wining first release of their wine.
---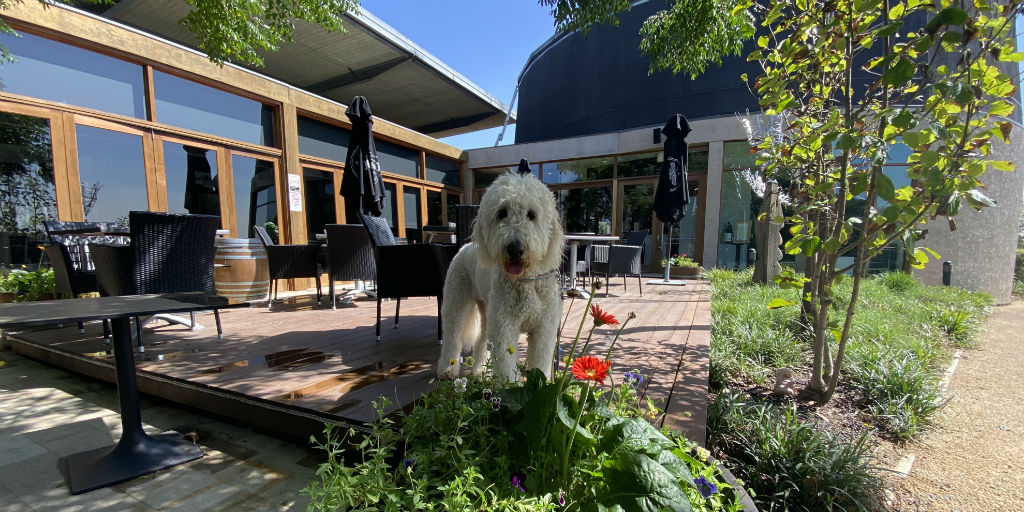 HUNGERFORD HILL WINES
Pokolbin
Hungerford Hill Winery is a landmark of the Hunter Valley region, with its unique barrel-shaped tasting room and underground working cellar. Dogs are welcome inside the Cellar Door as well as on a beautiful outdoor seating area.
---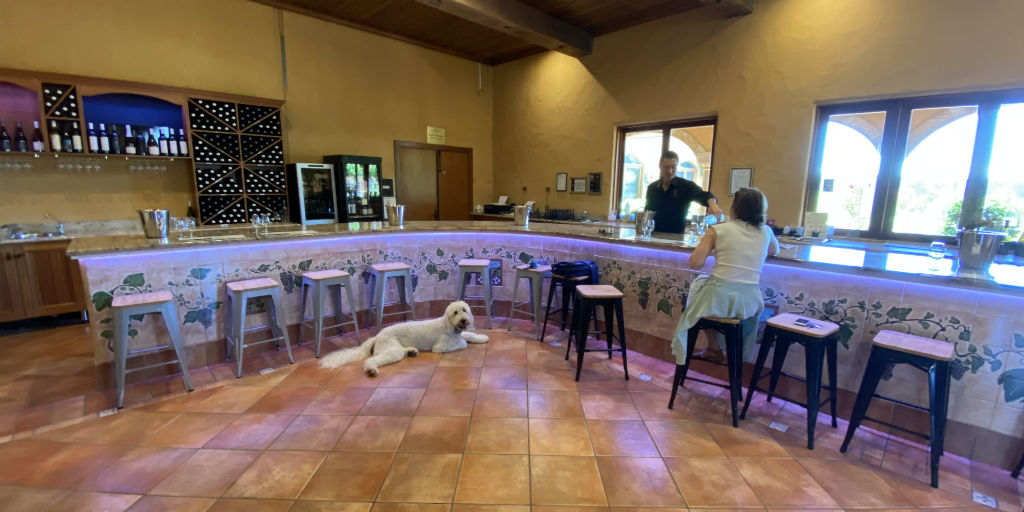 IRON GATE ESTATE
Pokolbin
One of the Hunter Valley's finest boutique dog friendly wineries, Iron Gate Estate promises an unparalleled wine tasting experience.
---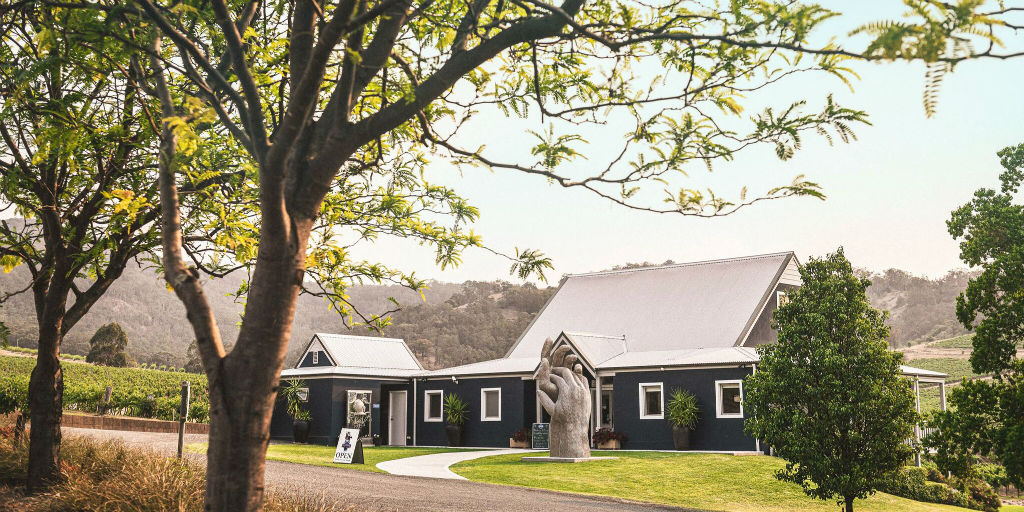 IVANHOE WINES
Pokolbin
It was 1855 when the first vines were planted in the rich volcanic soil of the steep slopes of Ivanhoe Hill. Stretching across the foothills of the majestic Brokenback Mountain range, the Ivanhoe Estate is a patchwork quilt of vineyards and has become one of the most photographed and talked about vineyards in the Hunter Valley. Well behaved dogs are welcome on leash as there are geese and ducks roaming on the property.
---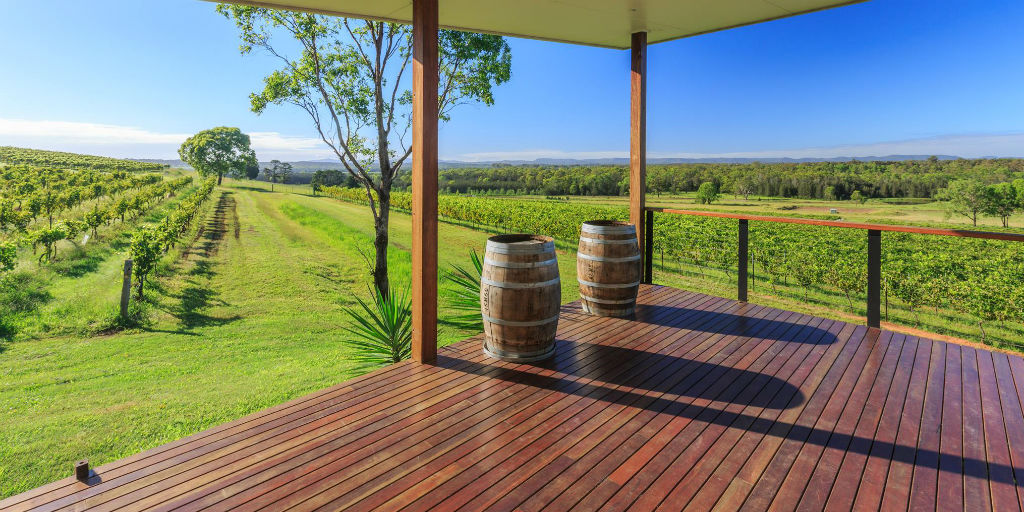 LAMBLOCH ESTATE
Rothbury
The picturesque views of the Lambloch Estate vineyard are set on the stunning backdrop of the Broken Back Range, and offers the perfect spot to relax, unwind, and enjoy some of the Hunters finest premium wines. Dogs welcome to visit inside the Cellar Door.
---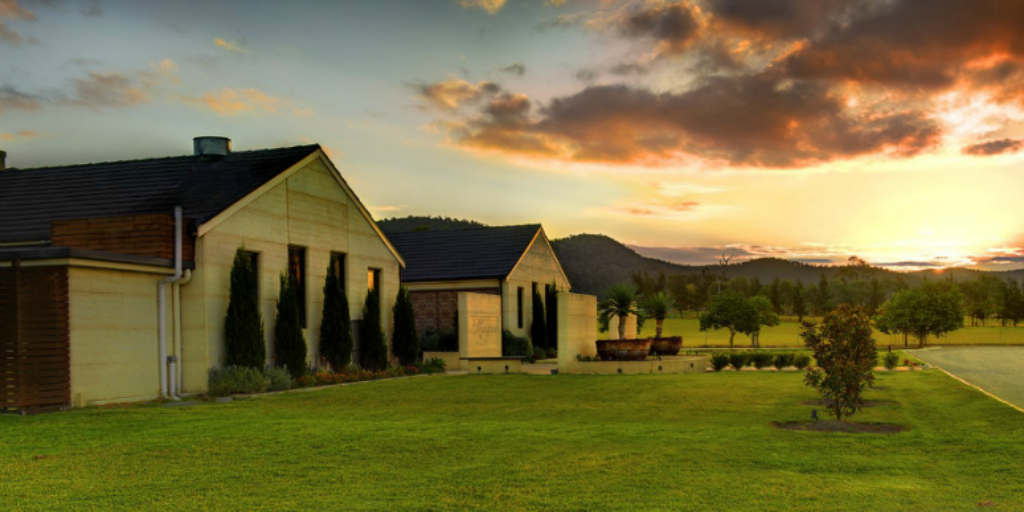 MARGAN WINES
Broke
Margan Wines is located in Broke, a bit further out from the centre of Hunter Valley action, which is not necessarily a bad thing. The winery features a dog friendly restaurant and is very popular wedding venue.
---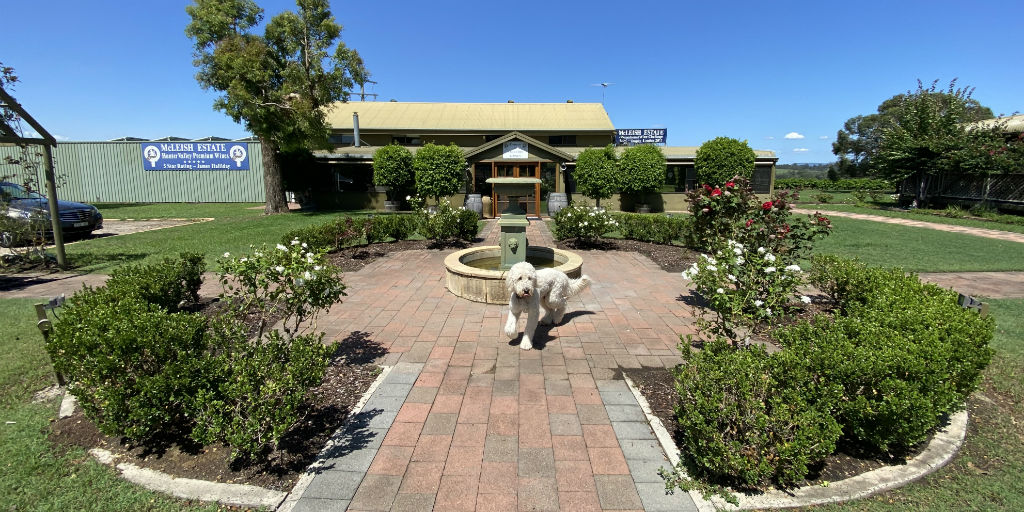 MCLEISH WINES
Pokolbin
Since the humble beginnings in the mid 80s, the family-owned McLeish Winery has achieved great success with Andrew Thomas as the Chief Winemaker. Production has grown to include six varietals, all produced on the property.
---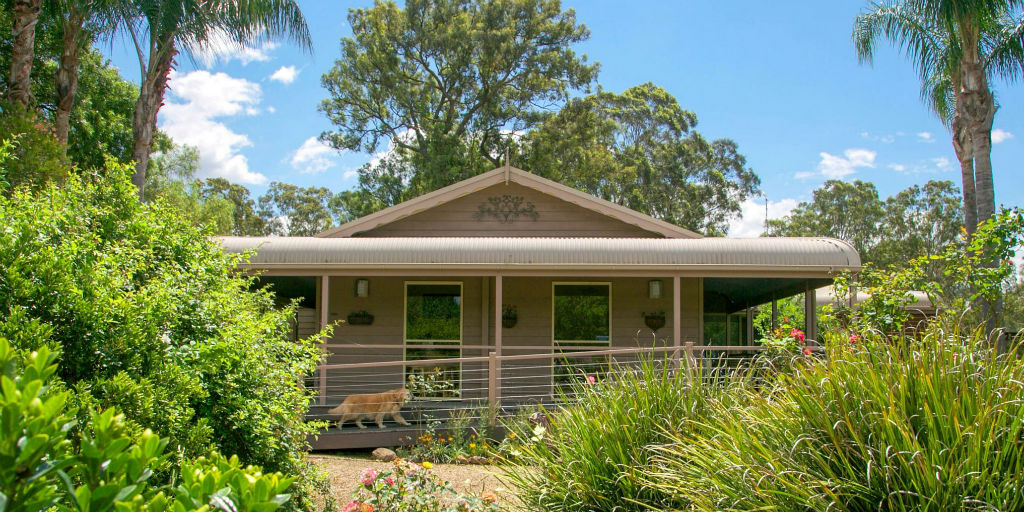 MISTY GLEN
Pokolbin
Misty Glen Wines is a dog friendly winery in the heart of the Hunter Valley. Cellar dogs Chardonnay, Semillion and Chambourcin welcome you and your pooch for wine tasting or even stay at the dog friendly accommodation, Misty Glen Cottage.
---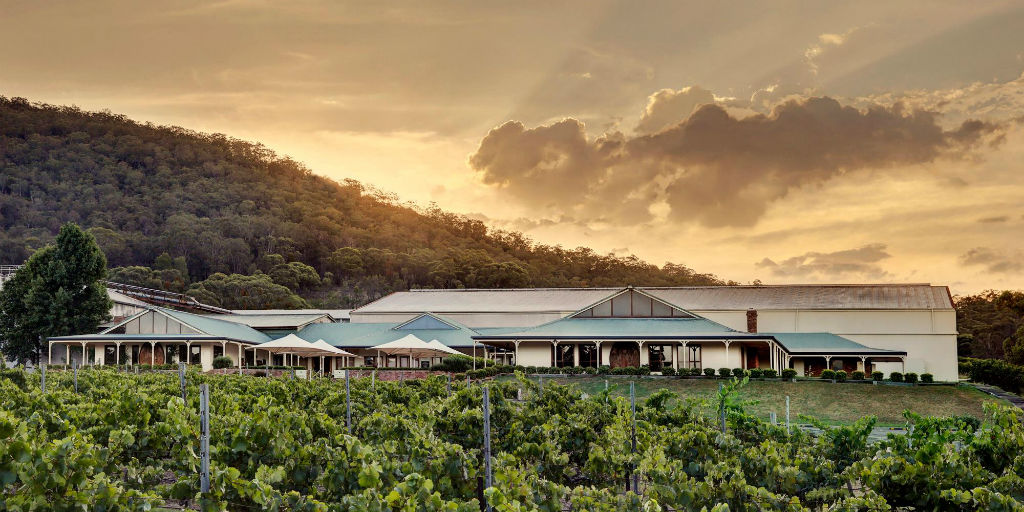 MOUNT PLEASANT WINES
Pokolbin
Nestled deep within the Hunter Valley, visit Mount Pleasant to enjoy the range of award-winning wines, all framed by splendid rolling vineyards and a stunning backdrop of the Brokenback Range. And yes, dogs are welcome inside the cellar door with you.
---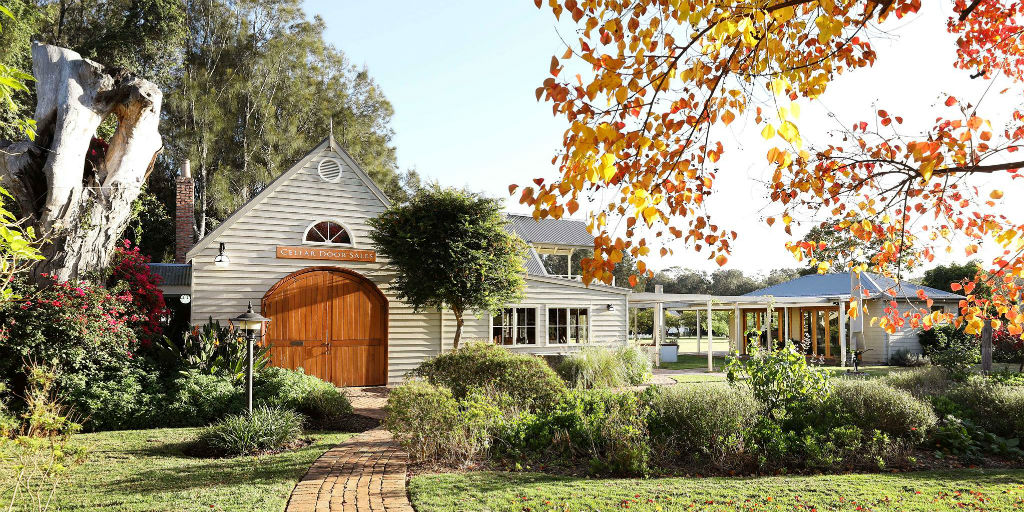 PEPPER TREE WINES
Pokolbin
Pepper Tree Wines offers a unique Hunter Valley experience with stunning surroundings and beautiful wines. Wine dog Spence is always ready to welcome new visitors. Pepper Tree is the host of the annual Pooch Picnic.
---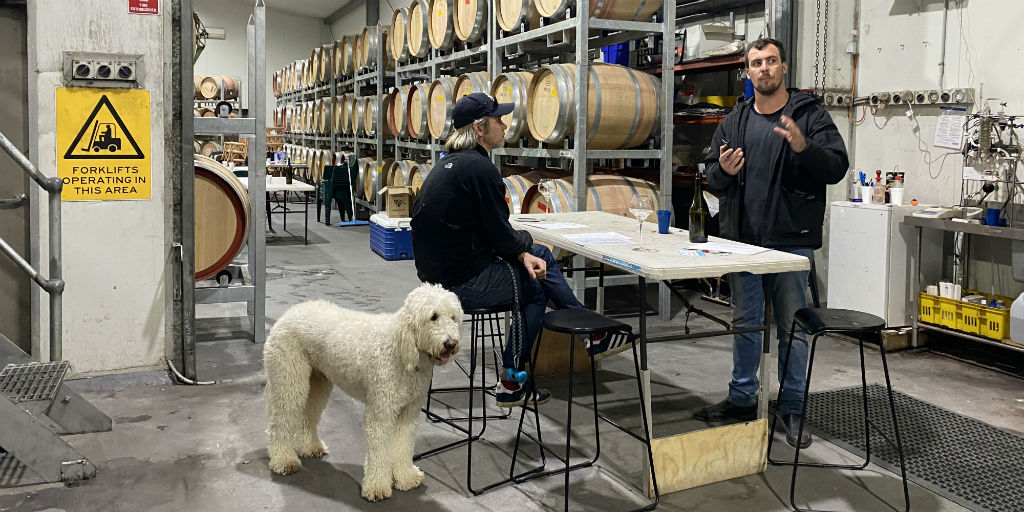 PIGGS PEAKE
Pokolbin
Piggs Peake has a reputation for bending and twisting the rules of winemaking. Its not uncommon when you are doing a tasting to hear others using words like Heston and Willy Wonka to describe the experience. Dogs are welcome everywhere in the winery to join you for a tasting session that is usually held right next to the barrels.
---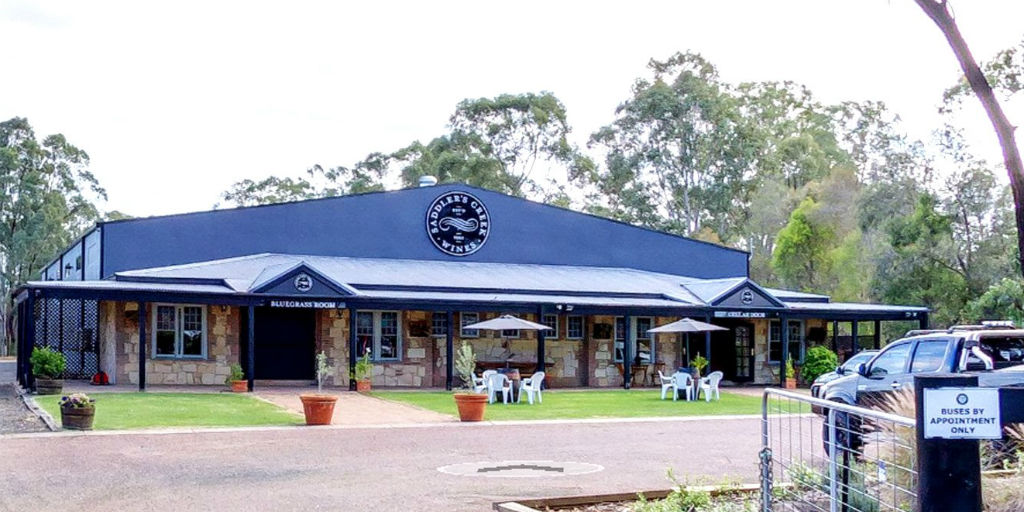 SADDLER'S CREEK WINES
Pokolbin
Saddlers wines are distinctly different than the vast majority of wine product available to wine lovers. Their wines are made to a relatively simple principle that is to produce intense lush flavour and yet have the ability to be enjoyed with the finest foods. Dogs are welcome on the covered outdoor area.
---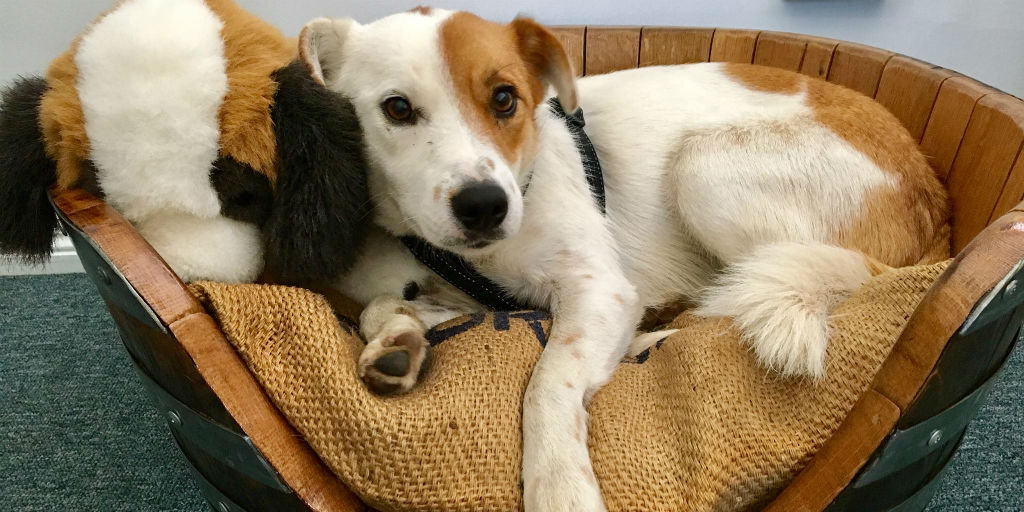 STOMP! WINES
Rothbury
Stomp! Wines is a tiny family winery with a unique twist, crafting astonishing items (even dog beds) out of recycled wine barrels. The owners and their wine dog Kimba will greet you on arrival.
---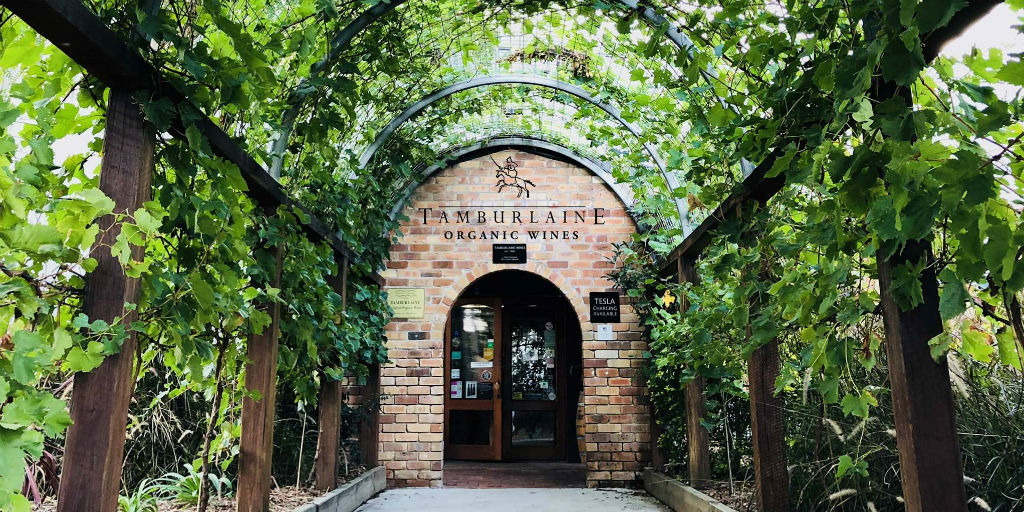 TAMBURLAINE ORGANIC WINES
Pokolbin
Tamburlaine Organic Wines craft award-winning organic wines while limiting our impact on the environment. Working to leave the Hunter Valley and Orange vineyards in the best condition possible for generations to follow. And they love the furry guests to visit on leash.
---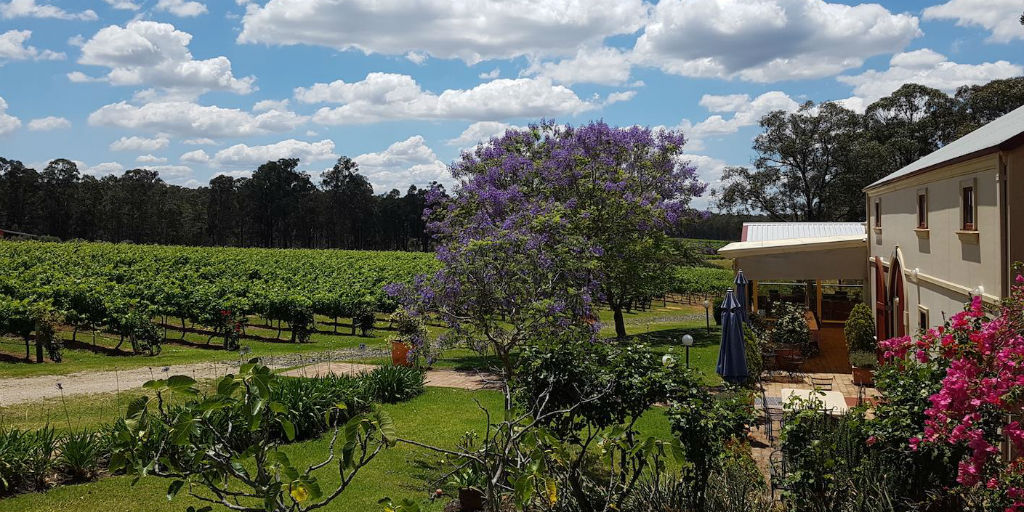 TINTILLA ESTATE
Pokolbin
Tintilla Estate is for everyone with a love of food, wine and family. One of the Hunter Valley's best kept secrets this thoughtful family run dog friendly vineyard, winery and olive grove is a leader in the boutique cellar door wine and food experience.
---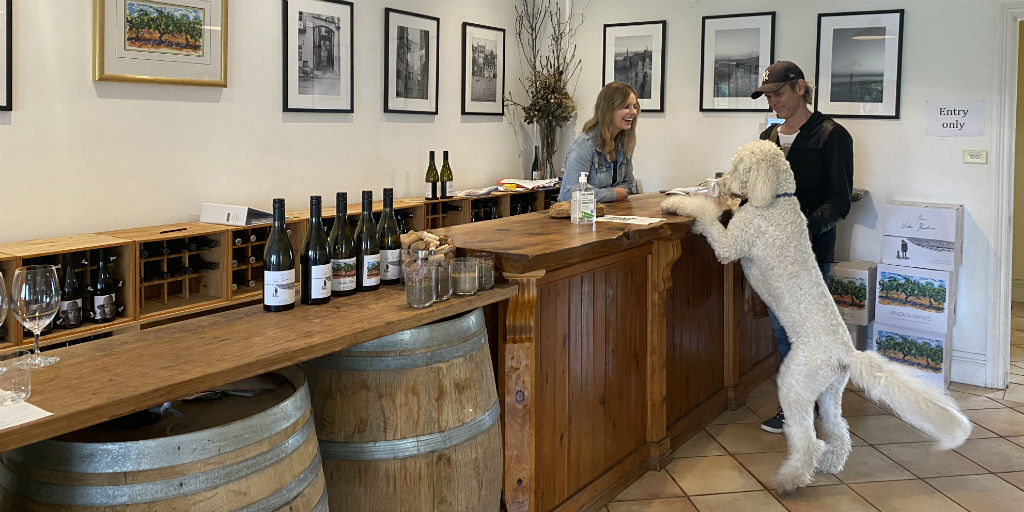 VINDEN ESTATE WINES
Pokolbin
Vinden Estate Wines is situated on beautiful grounds in the heart of Pokolbin with a magnificent outlook to the Brokenback Mountain Range and surrounding vineyards and olive groves.
Dog Friendly Wine Tours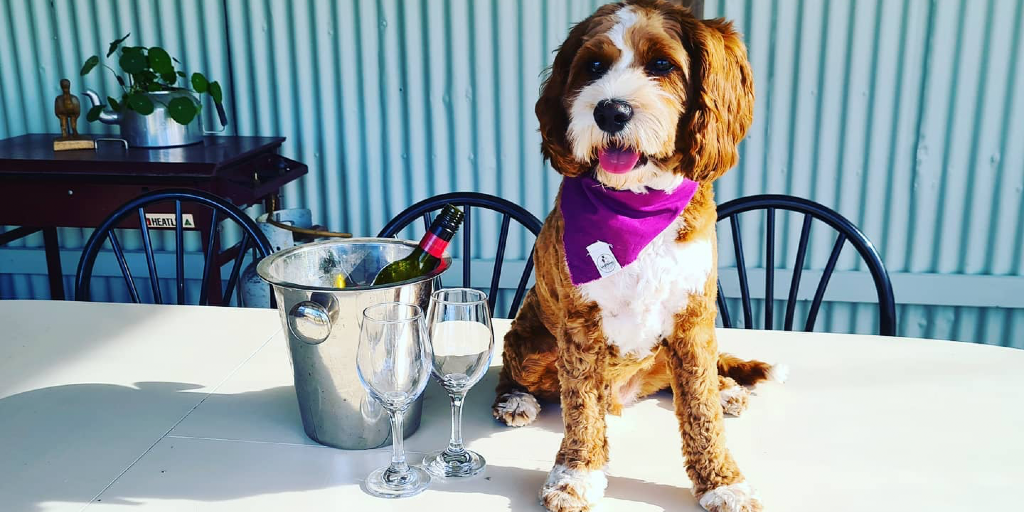 VINO PAW TOURS
Weekend in the Hunter Valley with your dog has never been easier. Vino Paw Tours have done all the research for you and offers a tailored package for you and your pooch to visit dog friendly wineries, stay at the dog friendly accommodation and travel with a dedicated dog friendly bus around the Hunter Valley.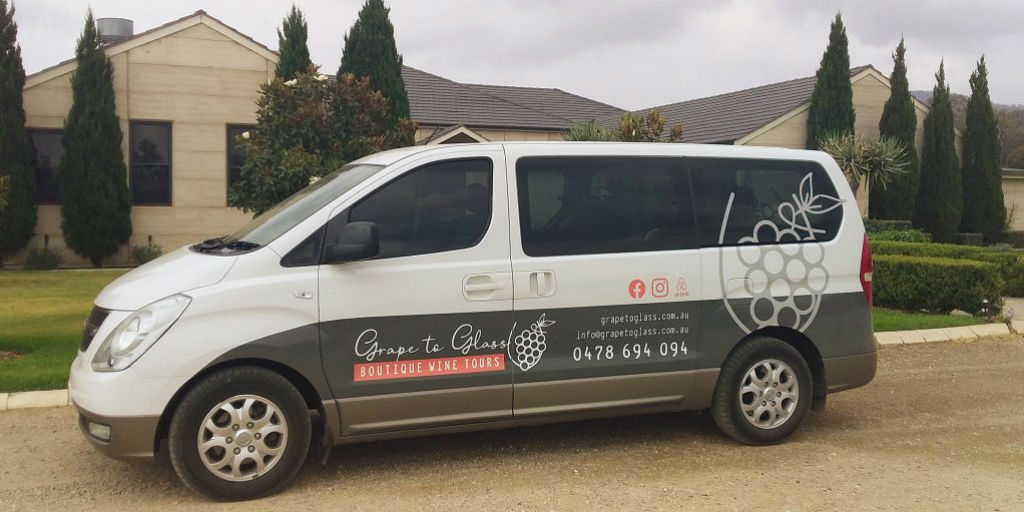 GRAPE TO GLASS
Need a dedicated driver in Hunter Valley for you and your dog? Grape to Glass Boutique Wine tours specialises in fun and affordable private dog friendly wine tours and transfers in the Hunter Valleys best wine regions: Pokolbin, Lovedale and Broke Fordwich.
---
---
Dog Friendly Restaurants
As a dog owner, one of the most complicated parts of any travel with your pup is knowing where to eat without leaving your furriest family member tied to a tree or a post outside the venue. Yet again, the Hunter Valley doesn't disappoint. We talked to and/or visited most of the venues in the area and can thoroughly recommend the following places to visit with your dog, all of which offer a great range of choices (especially for breakfast and lunch) for you to enjoy with your pup relaxing at your feet.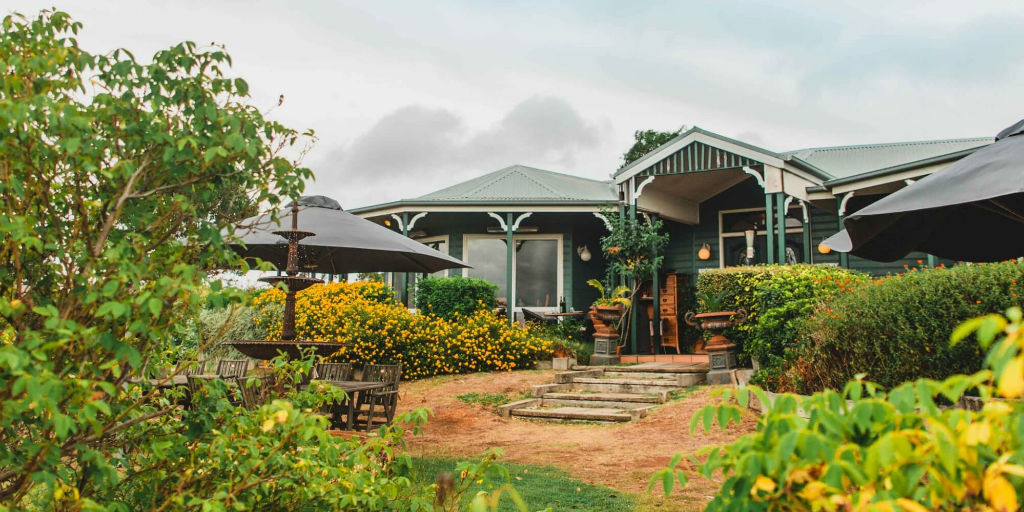 AMANDA'S ON THE EDGE
Rothbury
Dine alfresco with your dog where you can nestle in the gardens or relax by sunset on the verandah. Dogs are welcome on the covered outdoor seating area with stunning views.
---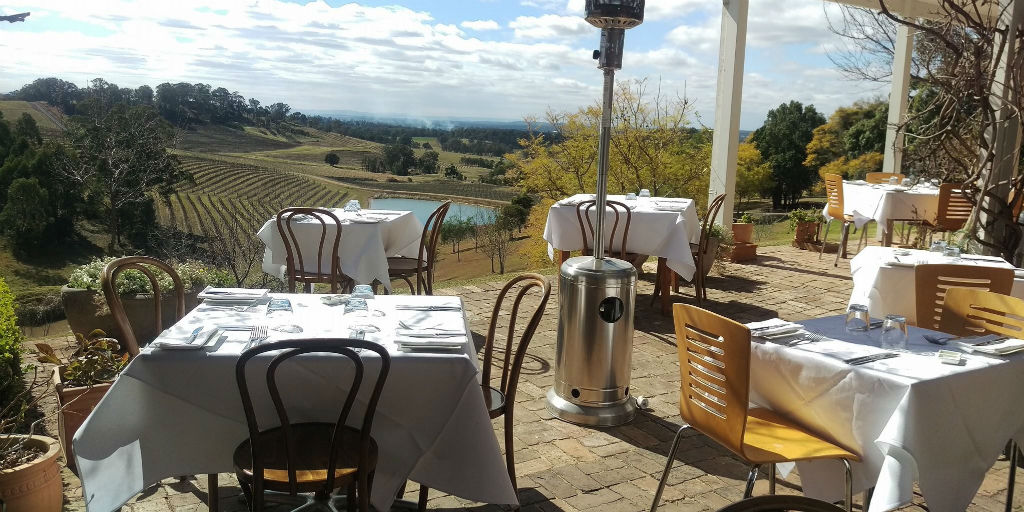 BISTRO MOLINES
Mount View
Bistro Molines is owned and run by the godfather of dining in Hunter Valley, Robert Molines. You can enjoy a delicious French style lunch in the courtyard, taking in the fresh air and stunning views with your pup by your side.
---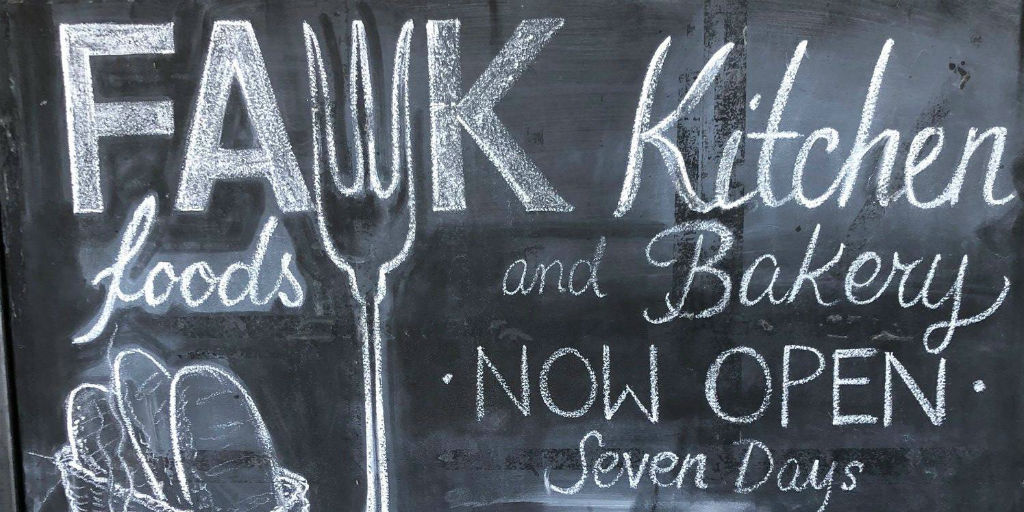 FAWK FOOD KITCHEN & BAKERY
Pokolbin
Great coffee, casual brekkie and freshly baked sourdough. Whether it is brekkie or just a coffee you are after, dog friendly Fawk Food Kitchen is a great laid back spot to enjoy it with your dog. Dogs are welcome on the partly covered outdoor seating area.
---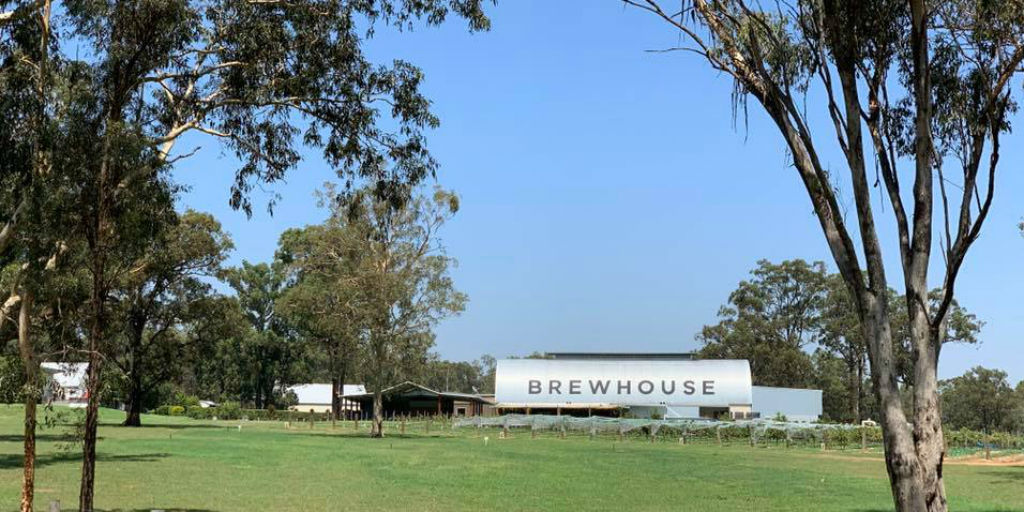 IRONBARK HILL BREWHOUSE
Pokolbin
It's not all about wine in the Hunter Valley. Dog friendly brewery Ironbark Hill Brewhouse is Hunter Valley's newest Craft Beer Brewery, located inside Peter Drayton Wines in Pokolbin.
---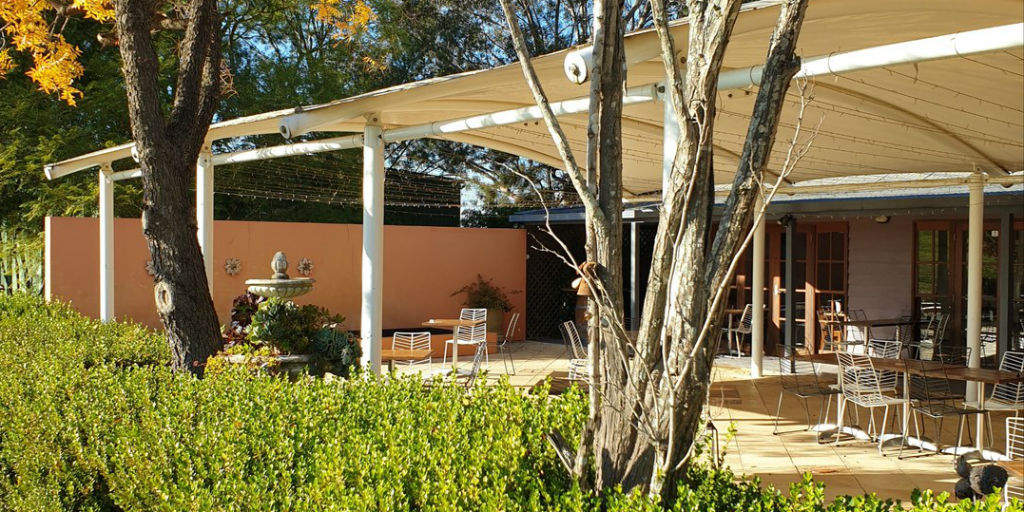 LOVEDALE SMOKEHOUSE
Lovedale
Relax in the covered dog friendly courtyard featuring vineyard views and splashing fountains or in our air conditioned indoor dining room with a craft beer, cider, Hunter Valley wine or coffee and enjoy a fabulous smokehouse lunch!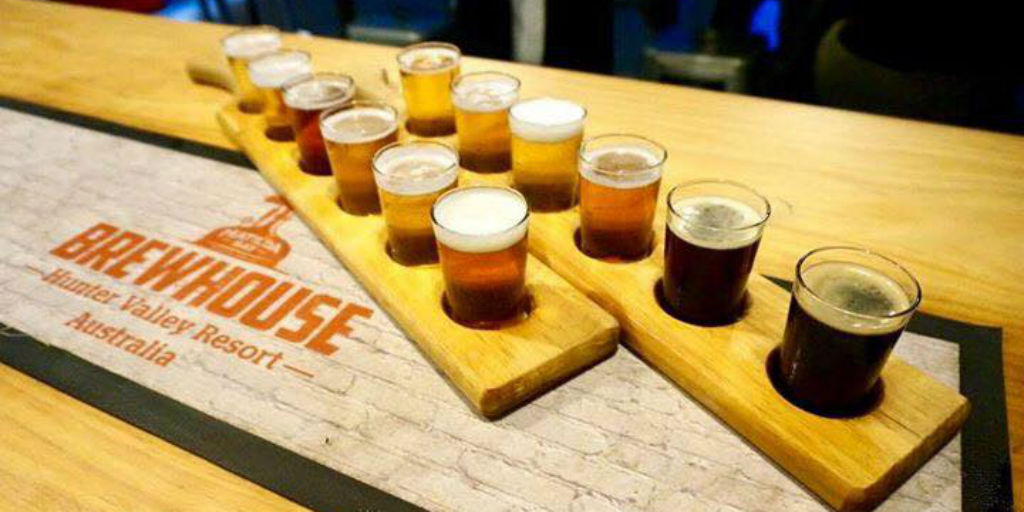 Matilda Bay Brewhouse
Pokolbin
Matilda Bay Brewhouse offers beer lovers a break from all that wine. An impressive list of local brews is available on tap and their Italian style menu has plenty to offer, from snacks to proper mains. Dogs are welcome in the outdoor area, which is protected from the sun by big sails.
---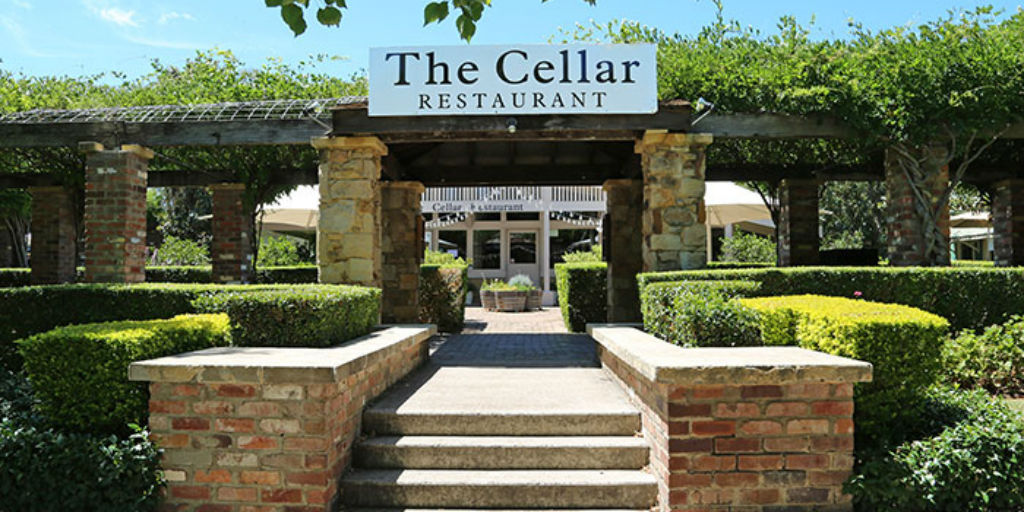 The Cellar
Pokolbin
The Cellar is located a short stroll away from the Hunter Valley Gardens. Their Mediterranean-inspired menu has something for everyone and your pup is welcome to join you in the outside seating area.
---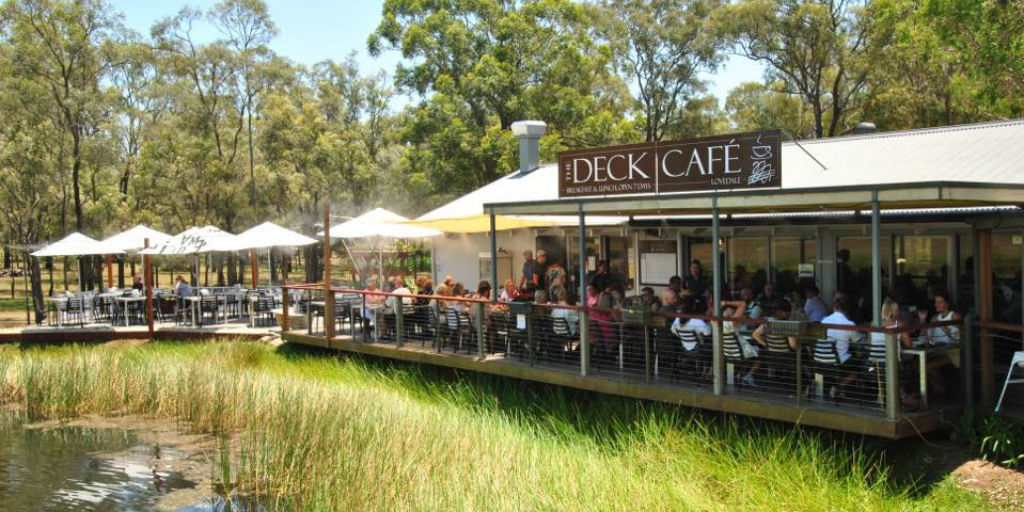 The Deck Cafe
Rothbury
The Deck Café Lovedale is a lovely restaurant style dog friendly cafe. A verandah overlooking the dam provides protection from both rain and sun. Chill out with your pooch over brekkie or lunch. If your dog is a big swimmer, don't forget to ask if he/she can have a quick dip into the dam
---
In case of emergencies…
… no probs. Rest assured, Hunter Valley has an excellent vet services covering everything from upset stomach or rashes to laboratory and surgical services. Although we hope you will not need this list, it is always handy to have the local vet details close to you when travelling.
That's it, you are all set. Hopefully we have inspired you enough to make your next visit to the iconic Hunter Region a tiny little bit furrier.
This travel guide was created in partnership with:
Healthy Everyday Pets is an Australian made and owned company based in the Eastern suburbs of Sydney. We live by the principle that "food is medicine". This principle is transcended into our formulas, which are low in carbohydrates and sugar, yet high in protein. We're a small, yet mighty team who each share a passion for encouraging a healthier lifestyle for your pets.
---