Dog Friendly Sydney: Eastern Suburbs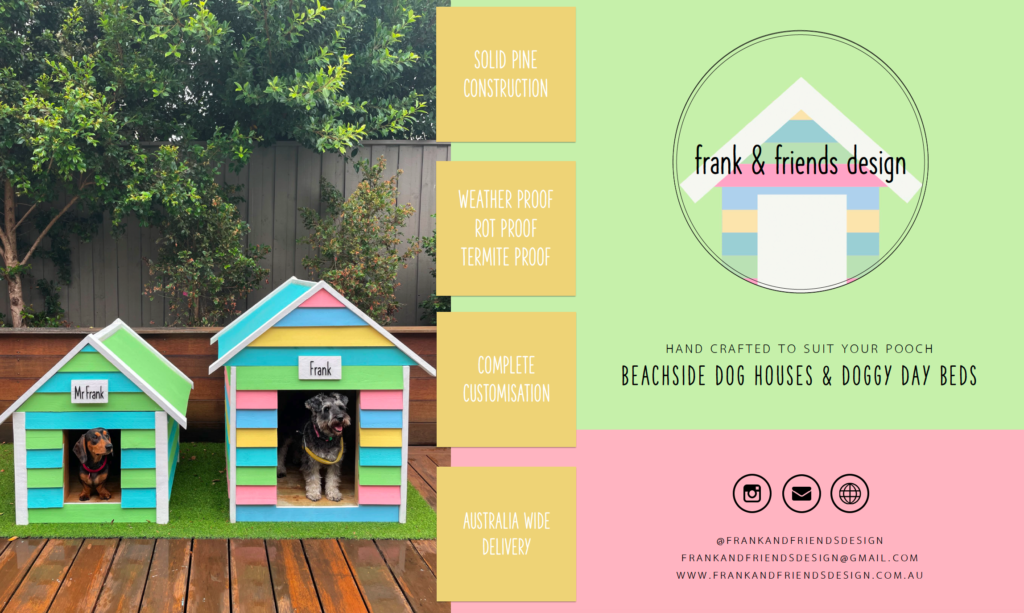 Dog Friendly Sydney: Guide to dog friendly cafes, pubs, walk and parks in Eastern Suburbs (Bondi, Double Bay, Rose Bay, Watsons Bay)
How to spend a memorable day in the Eastern Suburbs with your dog? This article will reveal maybe a little less known dog friendly places as well as the iconic dog walks and dog friendly pubs from Watsons Bay in the north to Kingsford in the south; Bondi in the East to Double Bay in the West.
No lamp post has been left "unsniffed" and no off leash area "unplayed". This is your ultimate guide to a dog friendly Eastern Suburbs!
Trails & Ales
Eastern Suburbs are home to some of the most amazing walks in Sydney and many of them are great to explore with your dog. We have selected the best dog friendly walks, which also include some off leash playtime with your pooch and a dog friendly pubs & bars to stop for a drink (or two).

Dog Friendly "Bush Walk" in Double Bay
Time: 60-90mins | Level: Easy | Off Leash Areas: 2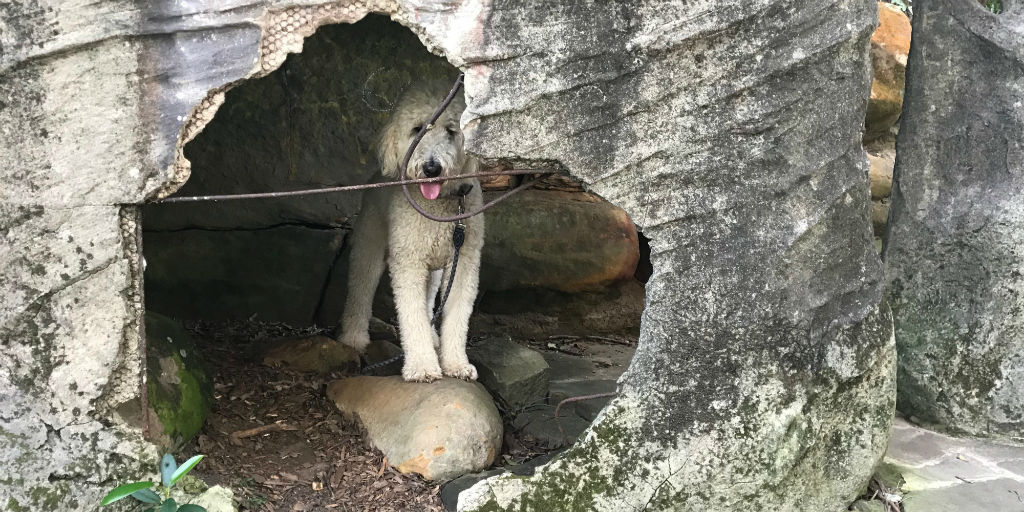 Cooper Park is one of the most mesmerising places in the entire Eastern Suburbs. It is nearly impossible to remember that you are in the heart of the city while wondering around the park that feels more like rainforest that a city park.
Start the walk with your dog from the Lower Cooper Park near the tennis courts and car park. Circle around the park following the Rosewood Walk or any other route until you end up back where you started. You can walk up the range or remain at the bottom of the park near the water. Either way, your walk will take about 20-30mins depending on the route you choose.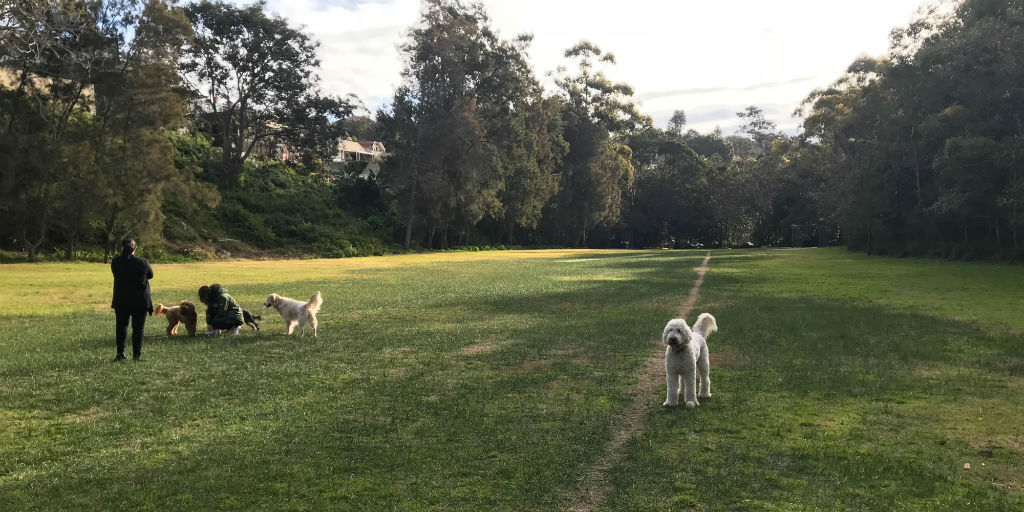 On you return, head to the Lower Cooper Park or Lough Paying Fields off leash area for a game of fetch, meet some new friends or just chill out before heading to the dog friendly pub, The Golden Sheaf.
The Golden Sheaf is one of the most dog friendly pubs in Sydney. Therefore it is no surprise you will very often find other furry friends at the covered and heated dog friendly beer garden.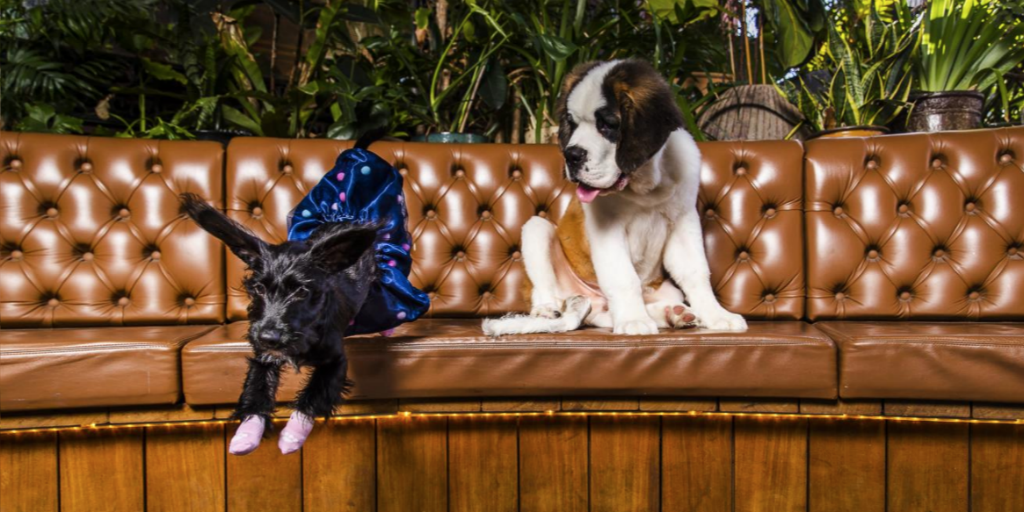 While you can choose from a great variety of beers, wines and cocktails, it is your pooch that is up for a real treat! The Golden Sheaf have developed a special Doggie Menu together with Southern Cross Vets that is guaranteed to please even more demanding pups. The menu includes mouthwatering pug-cicles for the warmer days, BFF (best furry friend) biscuits for puppies feeling a little peckish and as a crown The Ultimate Pooch Poke Bowl that will even make you feel like ordering one (consider yourself warned!).
Single ladies and gentlemen, make note of the monthly Dating with Dogs event taking place at the Rooftop.
Off leash Areas on the Trail:
Lower Cooper Park | Lough Playing Fields
---
Bondi to Bronte Coastal Walk
Time: 1-2h return | Level: Medium | Off Leash Areas: 2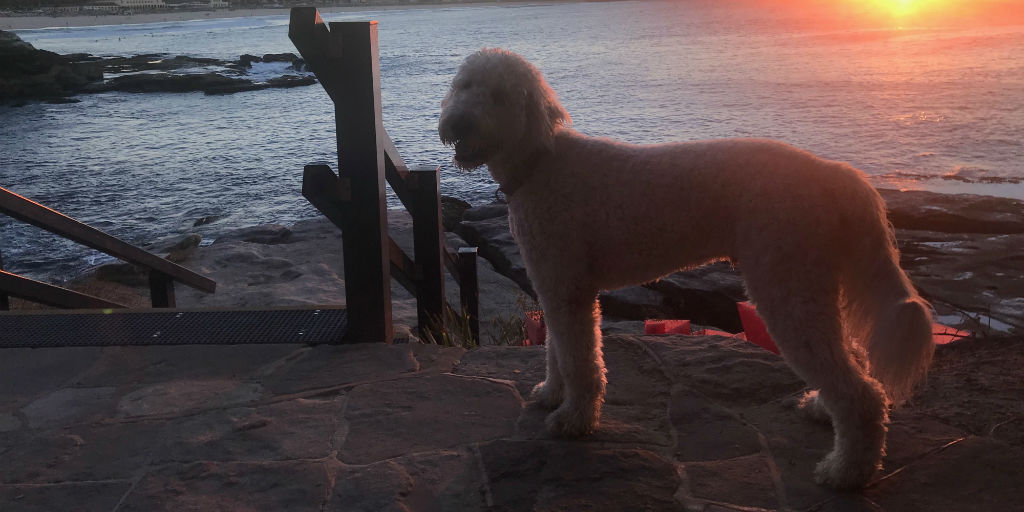 Iconic coastal walk that needs no introductions. It gets busy especially during the summer months so we recommend to do this walk in the morning or maybe a little later in the afternoon. Regardless of the time you choose, you and your dog will both love this dog friendly coastal walk.
Soon after leaving Bondi, you will pass an off leash area at Marks Park (twice if you return to Bondi) with access to water, toilets, poo bags and a great grassy area to have a play.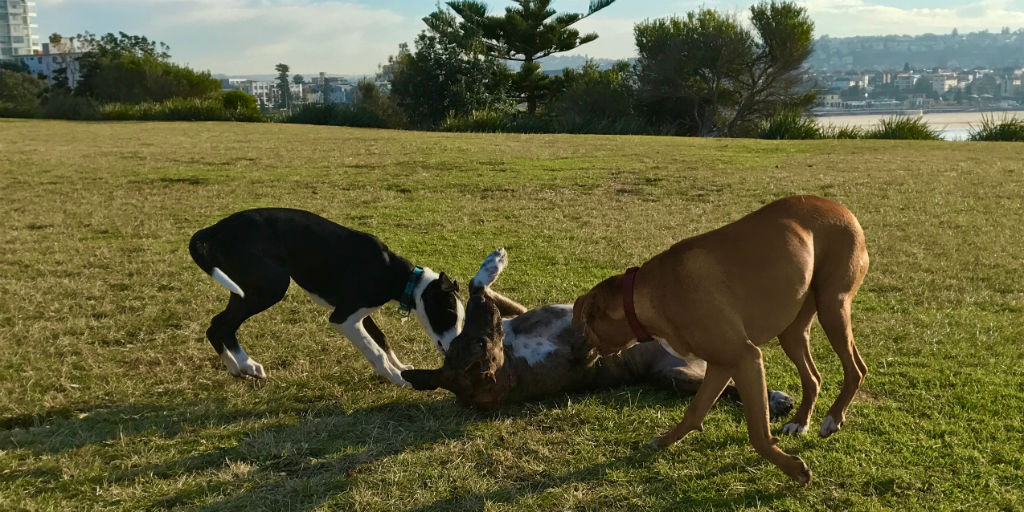 Stop for a coffee at one of the many coffee shops in Bronte or simply get a take away and sit by the Promenade or maybe visit an off leash area at the back of the Bronte Park. This part of the park does get rather muddy after the rain but is normally fine during the sunny days.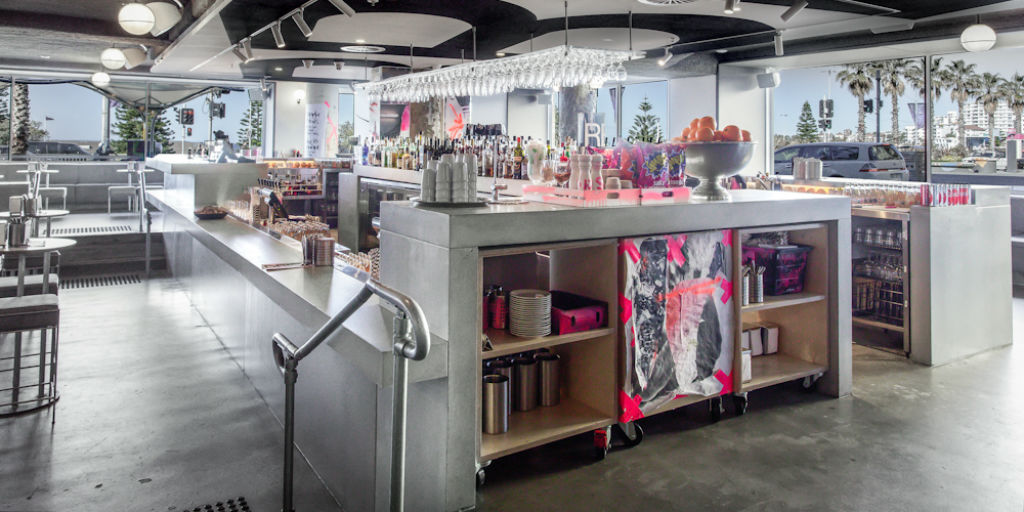 Return to Bondi and visit the most dog friendly pub in the area, Bondi Beach Public Bar. You and your dog are both welcome inside for a refreshment. While you are enjoying your favourite drink, your pooch is guaranteed to get heaps of attention from other patrons and the staff. The Bucket List also invites dogs on the outdoor area, which tempts to get very busy during the summer weekends but is perfect for off peak visits.
Off leash areas on the Trail:
---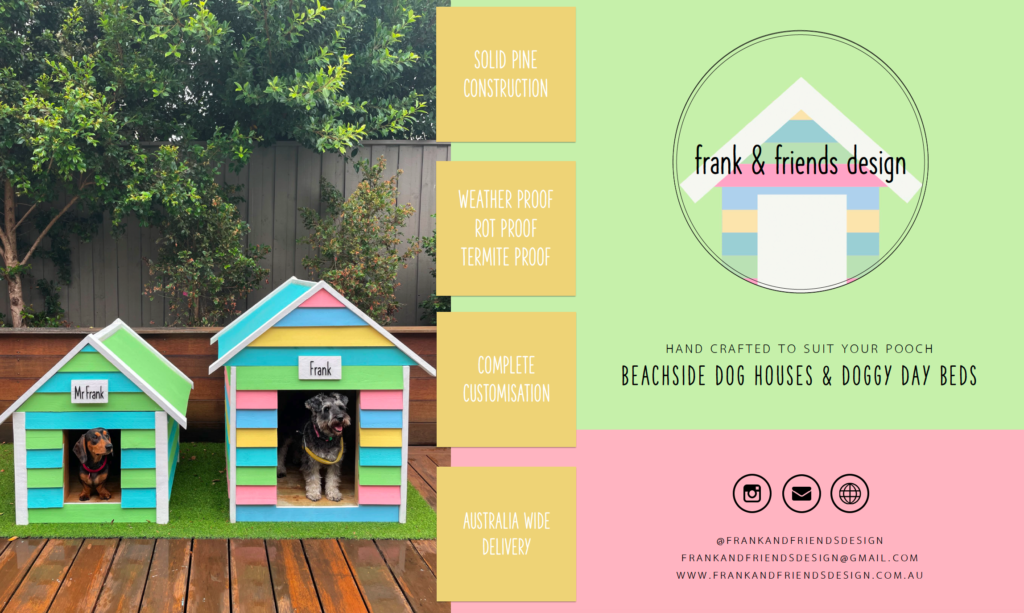 Dover Heights Coastal Walk
Time: 2-3h return | Level: Medium | Off Leash Areas: 3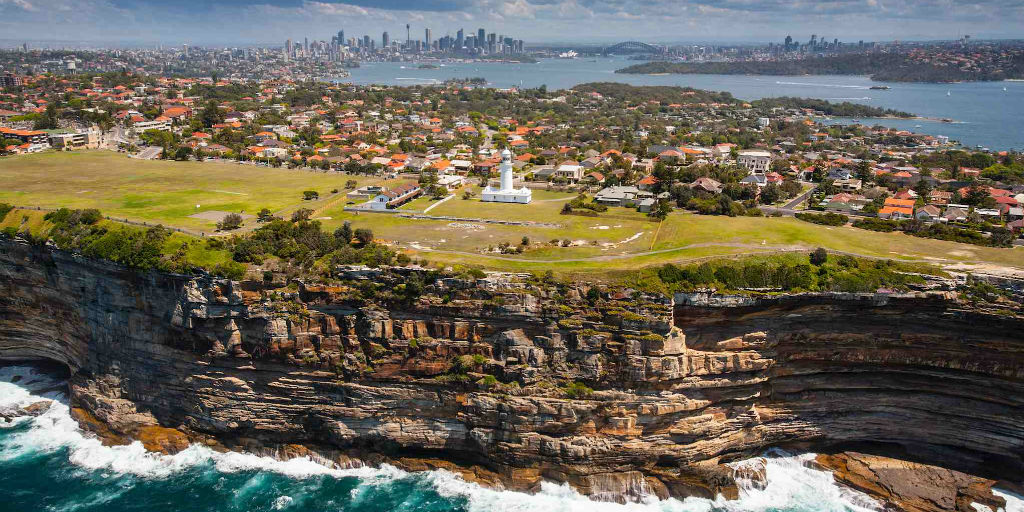 Less know coastal walk with equally (if not more) amazing views of the ocean. Start your walk from the Raleigh Reserve off leash area and walk all the way to the other side of the Rodney Reserve sports field. Walk up to Military Road and stop at Dudley Page Reserve (not off leash) for some amazing views of the city.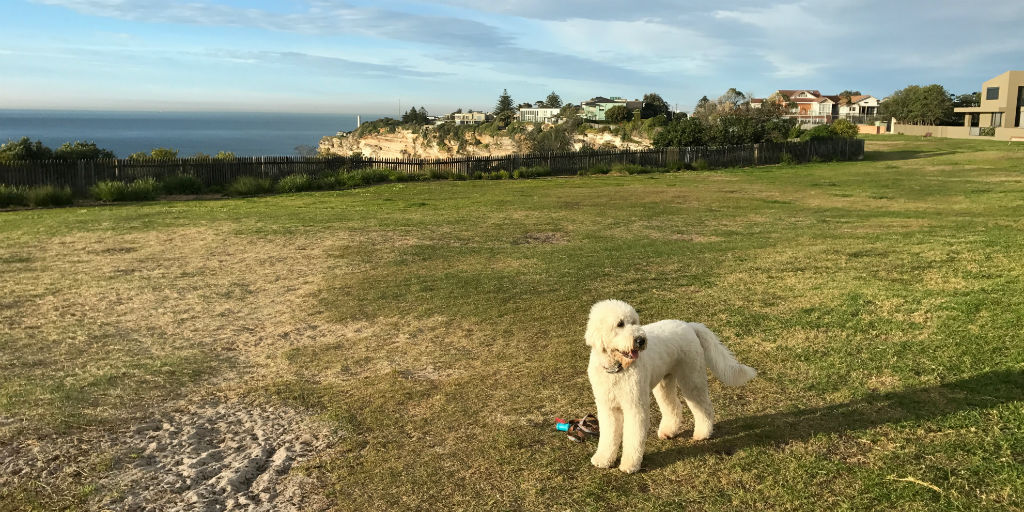 Follow Military Road to Diamond Bay Reserve where you have access to water and another off leash play. Then continue on the cliff walk up to Marne Street and head straight towards the Christison Park and the Lighthouse Reserve, both 24h off leash. Follow the coastal path all the way down to dog friendly The Watsons Bay Boutique Hotel.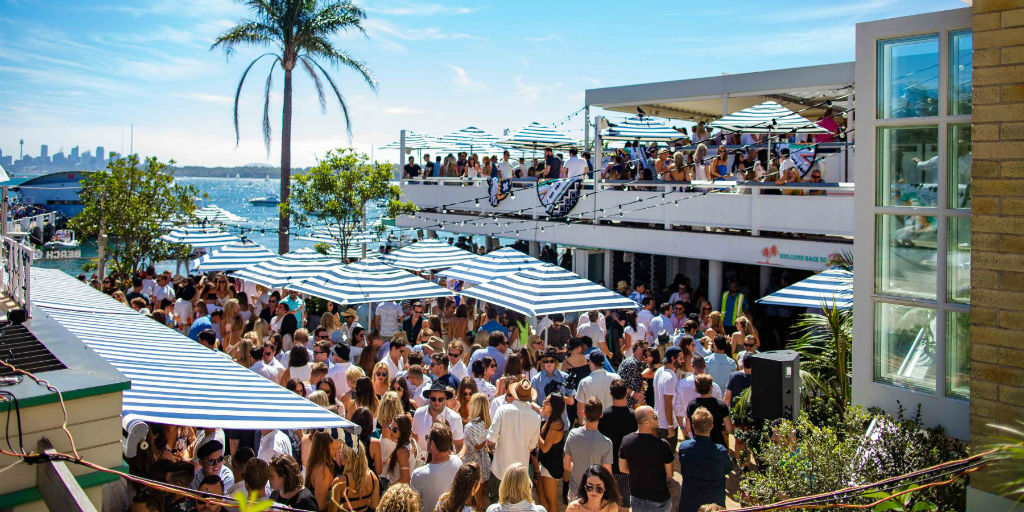 Off leash areas on the Trail:
Raleigh Reserve | Diamond Bay Reserve | Christison Park | Lighthouse Reserve
---
Dog Friendly Bars & Cafes
There are plenty of pubs and bars particularly in and around Bondi and Double Bay but surprisingly few welcome your dog to join you. Luckily the ones that welcome your dog, REALLY welcome them rather than just allow them. We have listed the most amazing dog friendly bars and cafes in the Eastern Suburbs.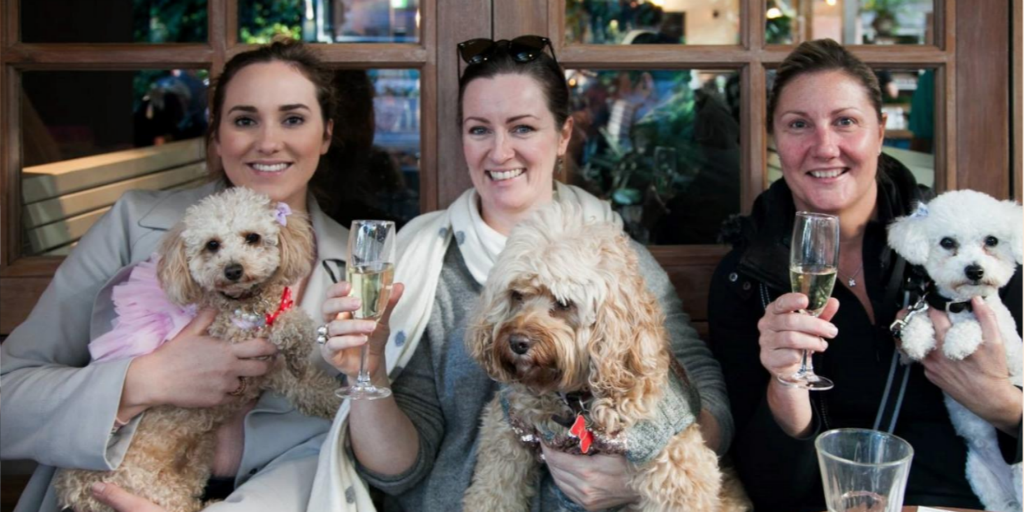 The Golden Sheaf
429 New South Head Road, Double Bay
Everything from special Doggie Menu to Dating with Dogs events. The Golden Sheaf is arguably the best dog friendly pub in the Eastern Suburbs! Your dog is welcome on the partly covered and heated beer garden.


---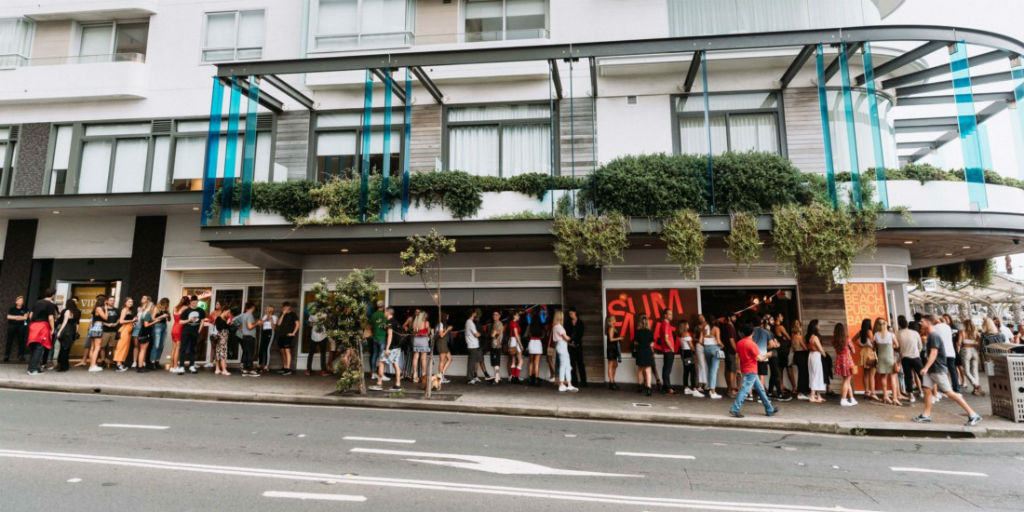 Bondi Beach Public Bar
203 Campbell Parade, Bondi
Dog friendly heaven for Bondi dog owners welcoming you and your pooch inside the bar, which comes handy particularly during the colder months of the year! Check out the trendy cocktails and cool lounge vibes at the BBPB!


---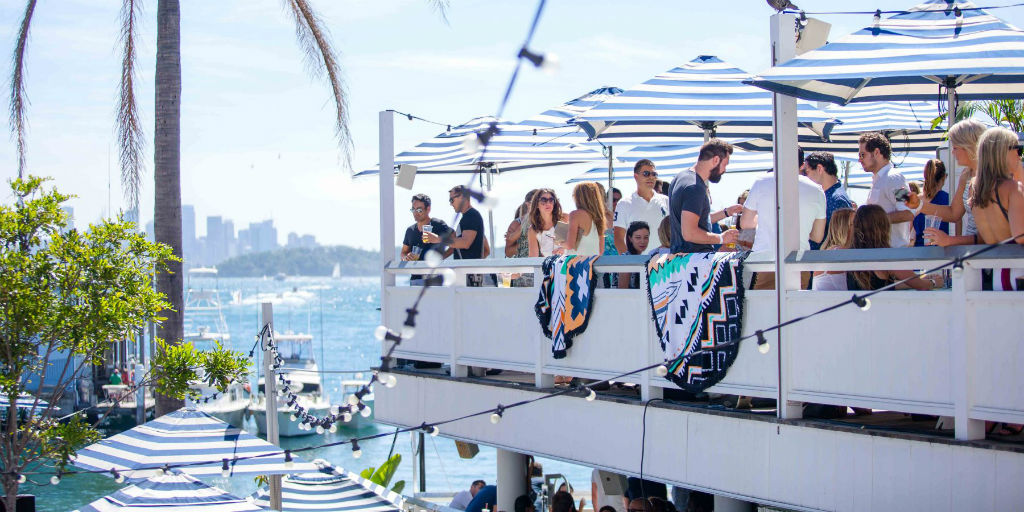 The Watsons Bay Boutique Hotel
1 Military Road, Watsons Bay
Popular place for visitors near and far. Cool beach tunes and colourful dog friendly beer garden is a a guaranteed winner. Expect heaps of attention for your pooch from the fellow bar goers!


---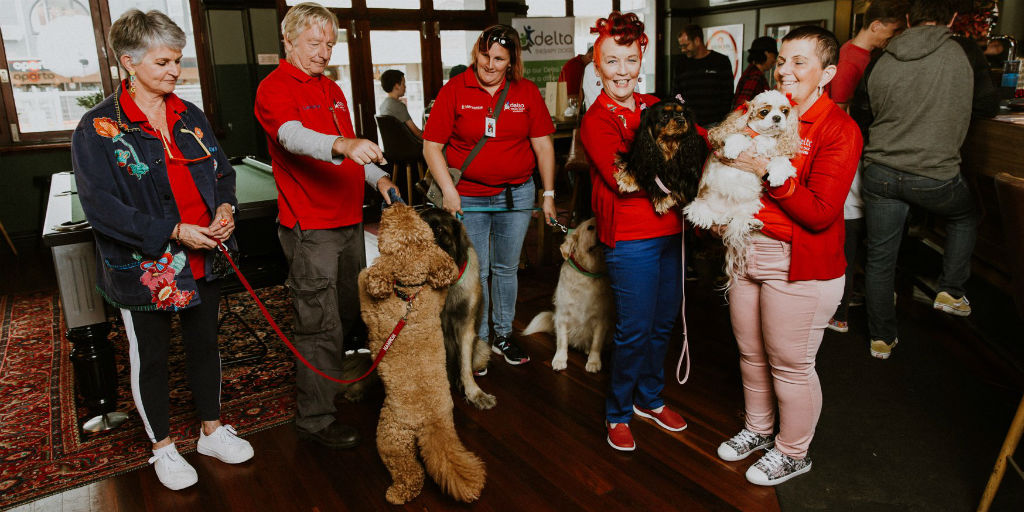 The Regent Hotel
416 Anzac Parade, Kingsford
The best dog friendly venue in the southern part of Eastern Suburbs! Regular host for doggie events & dogs are welcome inside the front bar away from the cold and rain. Great dog friendly beer garden for warmer days!


---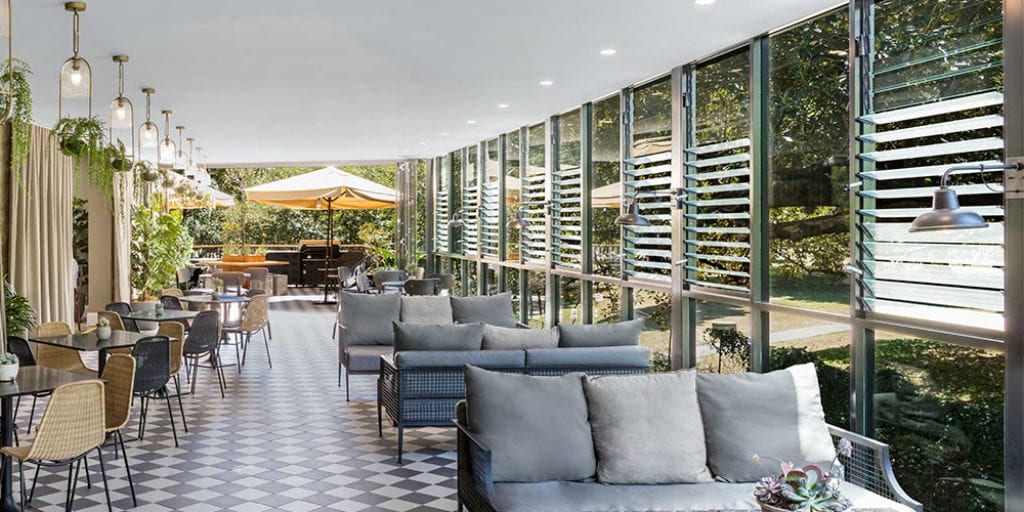 Storehouse on the Park
100 Bayswater Road, Rushcutters Bay
Cosy garden at the back of the cafe serves a special doggie menu and even has a special doggie corners full of toys and bedding. Straight access from the Rushcutters Bay Park side makes it a pur-fect place to enjoy a morning coffee after a walk & play at the park!


---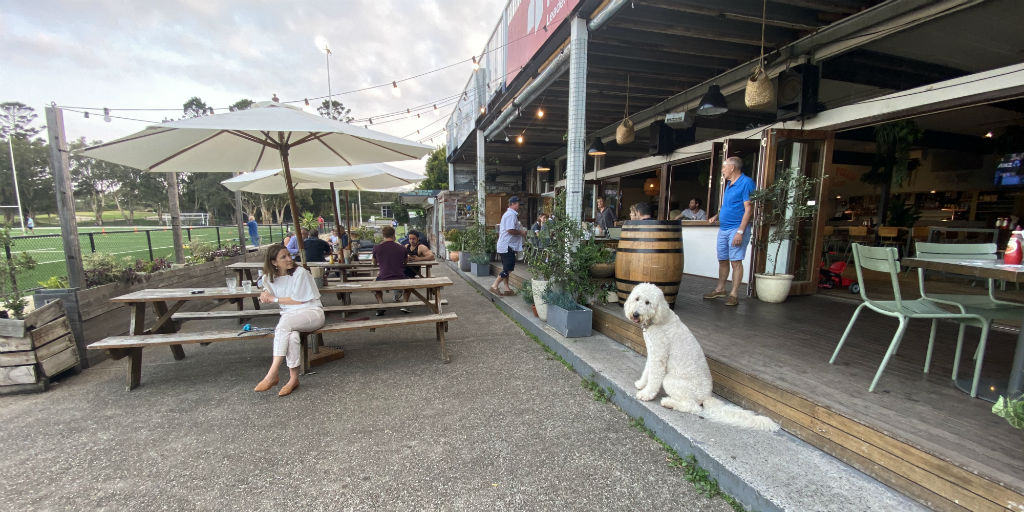 The Fields @ Easts Rugby
22a O'Sullivan Road, Rose Bay
Hidden gem that even most of the locals don't know about, dog friendly The Fields is located at the Easts Rugby Club in the midst of Rose Bay Golf Course. Great relaxed atmosphere invites you to sit for a drink or meal while watching the local footy teams practising in the fields. Dogs are welcome everywhere ;-).


---
Off Leash Areas in the Eastern Subs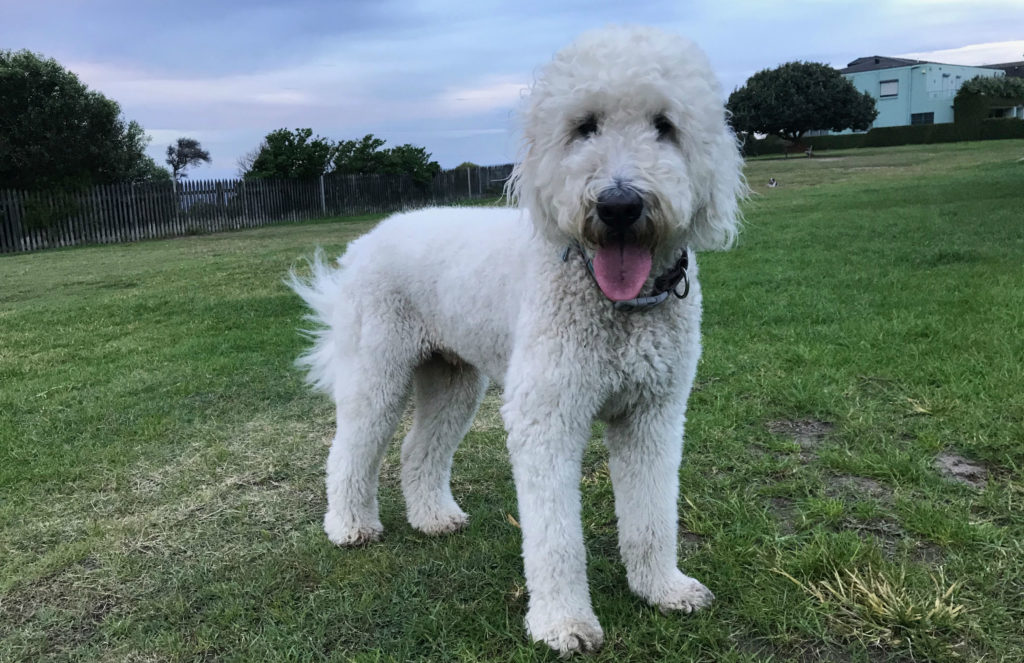 There are plenty of off leash areas to choose from in the Eastern Suburbs. We would highly recommend you to visit at least Rose Bay Foreshore (great for swimming), Raleigh Reserve and Marks Park (views), Christison Park (size) and Rushcutters Bay (meeting new friends).
All off leash areas in the Eastern Suburbs are listed below. You can also find all off leash parks and beaches in Sydney from our Places & Services section!
Bondi
Bronte
Clovelly
Coogee
Bardon Park | Baker Park | Trenerry Reserve | Blenheim Reserve | Bangor Park
Double Bay
Steyne Park| Lough Playing Fields & Lower Cooper Park | Rushcutters Bay Park
Dover Heights
Raleigh Reserve | Hugh Bamford Reserve
Kingsford
Malabar
Maroubra
Snape Park | Broadarrow Reserve | Nagle Park | Coral Sea Park
Rose Bay
Dumaresq Reserve & Rose Bay Foreshore | Lyne Park
Tamarama
Vaucluse
Diamond Bay Reserve | Christison Park
We would love to hear from your experience!
Did your dog find his/her new favourite dog friendly spot? Was the place you visited not as dog friendly as you expected?
Leave a review and help other dog owners to find the best places to visit with their dogs. Your review will also be super valuable for the dog friendly venues to improve their dog friendliness!
About our Partner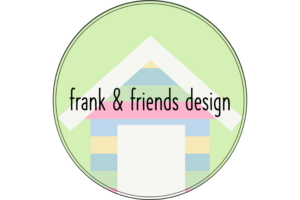 At Frank and Friends Design, we understand the value in creating a safe, cozy space specifically designed for your furry family member. Passionate about your pooch, we hand-craft every Beachside Dog House and Doggy Day Bed to their size, comfort and style. Inspired by the iconic Brighton Beach our products bring a touch of Melbourne to your garden through high quality materials and fun, unique colour palettes.