The Ultimate Dog Friendly Guide to Fraser Coast
For a slice of paradise with your pup, you can't go wrong with a trip to the Fraser Coast in Queensland. Proudly home to some of Queensland's greatest icons – the World Heritage-listed Fraser Island and the exclusive coral cay of Lady Elliot Island at the southern tip of the Great Barrier Reed, the stunning coastline offers an abundance of dog friendly places to eat, drink, explore and stay.
Here are some of the top dog friendly cafes, bars, pubs, campsites and beaches on the Fraser Coast.
Dog Friendly Camping & Accommodation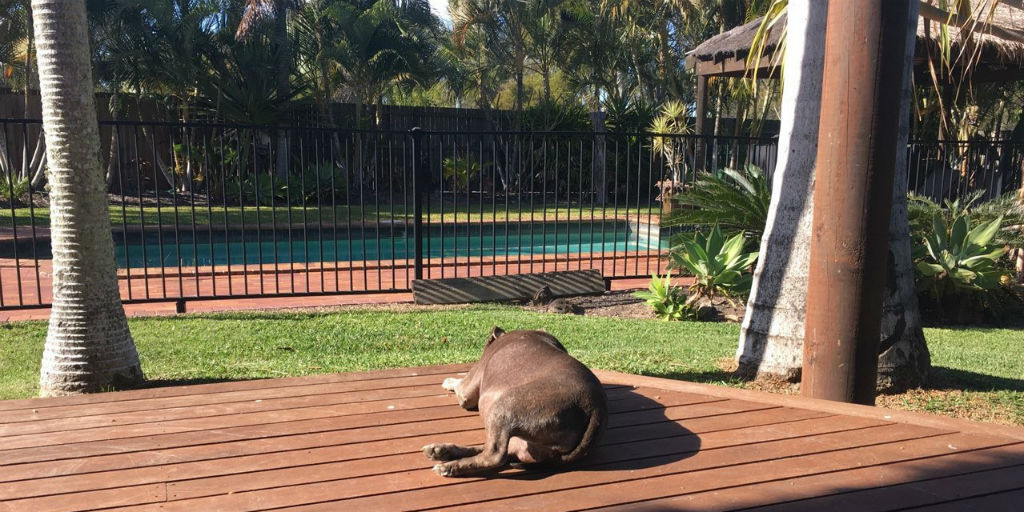 Angie's Garden
20 Hythe Street, Pialba
Angie's Garden moments are so precious, you'll relish every single one of them with your pooch. Choose from three different accommodation options and simply chill out. Oh, and there is wine on arrival for two legged guests and a special treats for four legged ones.
---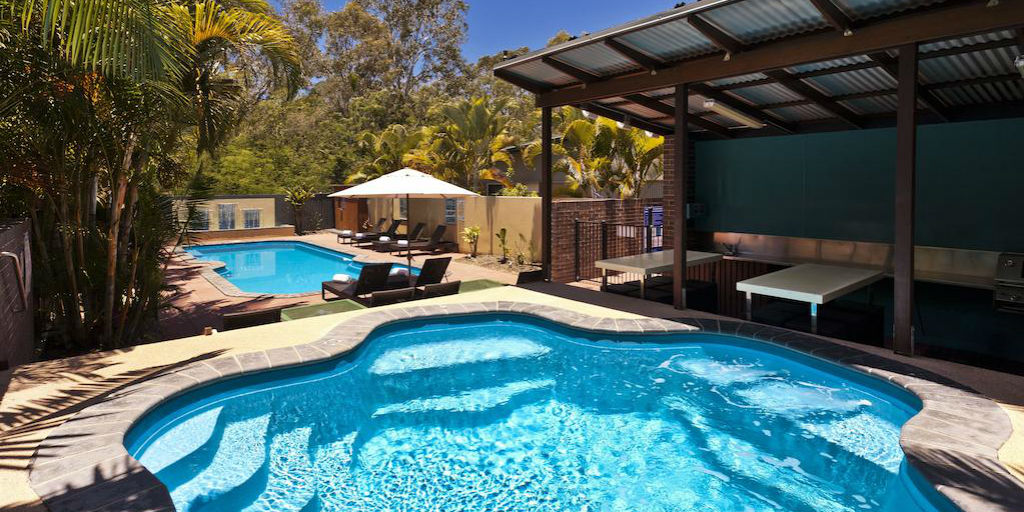 Best Western Quarterdecks Retreat
80 Moolyyir Street, Urangan
Dog friendly The Quarterdecks Retreat is situated just 60 meters from the sea, in the eastern part of Hervey Bay. It's a quiet area, perfect for family holidays, or as a base to explore Fraser Coast Region.
---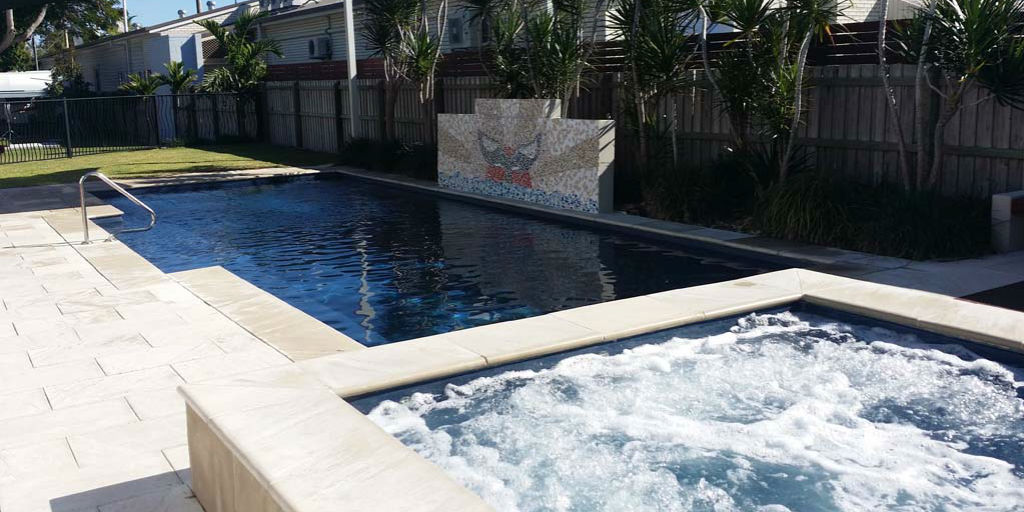 Fraser Coast Top Tourist Park
21 Denmans Camp Road, Scarness
Don't leave your beloved pet at home and head to the dog friendly Fraser Coast Top Tourist Park. The beautiful beach is so close you can easily take a short stroll and spend time enjoying yourself with your "best friend' !
---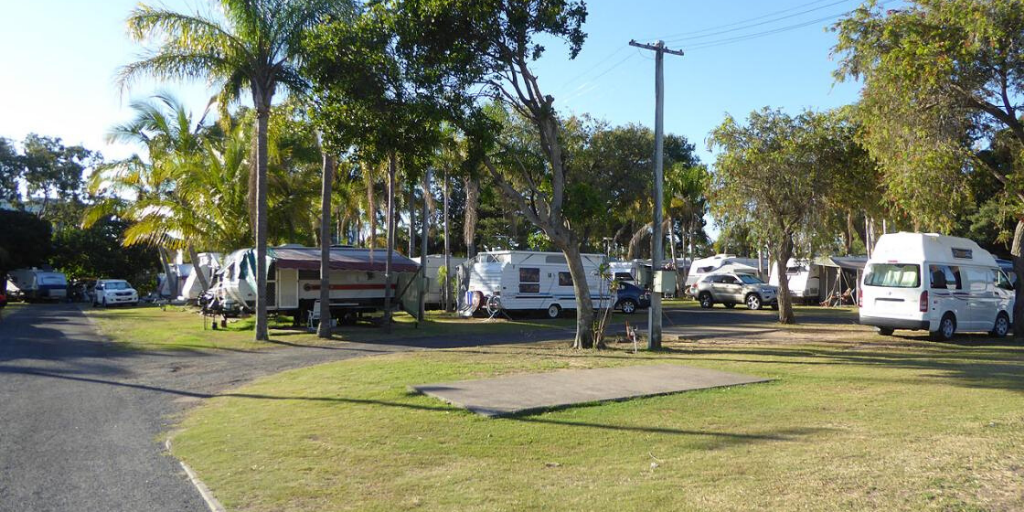 Harbour View Caravan Park
1 Jetty Street, Urangan
Located in the heart of the Hervey Bay marina precinct, Harbour View Caravan Park is a dog friendly camping ground and the closest caravan park and campground to the marina and Fraser Island. There is a tourist information centre on-site, as well as a tour booking office. They also have specific sites available for people travelling with dogs.
---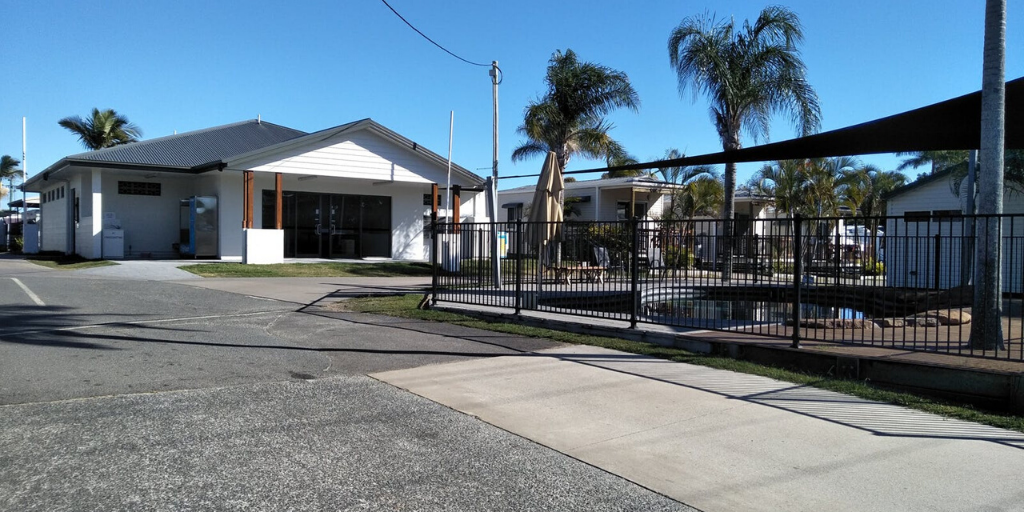 Windmill Caravan Park
17 Elizabeth Street, Urangan
Located in Urangan on Elizabeth Street, Windmill Caravan Park is recognised as one of the oldest and friendliest caravan parks in Hervey Bay. Suitable for both tents and caravans, they are a dog friendly camping ground with easy access to toilets and drinking water. This four star rated, peaceful setting is the perfect spot for you and your furry companion to make your next stop over when visiting the beauty of Hervey Bay.
---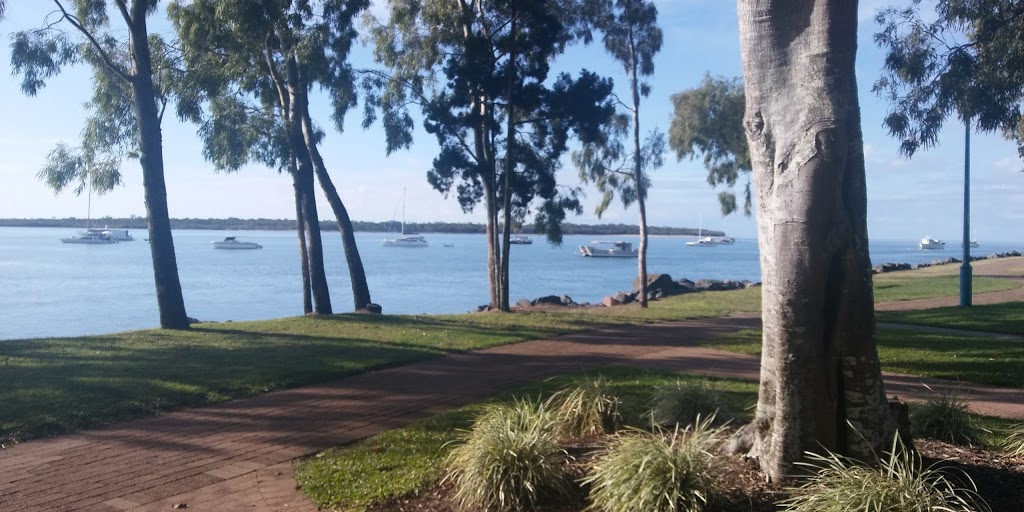 Burrum Heads Hillcrest Holiday Park
1 Howard Street, Burrum Heads
Tranquil, waterfront accommodation is available at Burrum Heads Hillcrest Holiday Park. The dog friendly camping ground and holiday accommodation is just 3.5 hours drive north of Brisbane but feels a million miles away thanks to its peaceful setting. Nestled under a canopy of large, shady trees at the mouth of the Burrum River, the holiday park loves when guests bring their dogs along.
---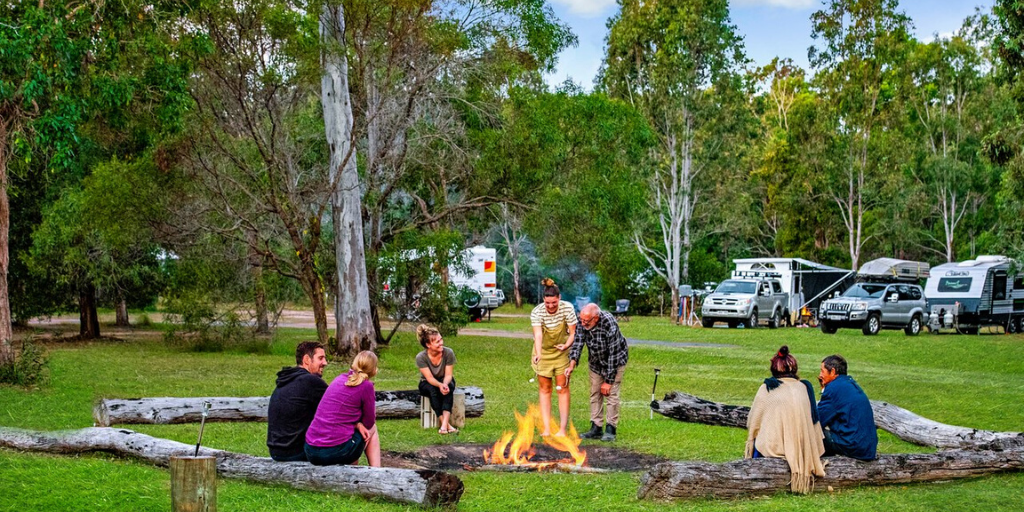 Fraser Coast RV Park
54 Bengtson Road, River Heads
With plenty of open space, the Fraser Coast RV Park is a great dog friendly caravan park and camping ground that is just minutes away from shops and the ferry to Fraser Island. There are plenty of nearby waling trails as well as friendly, local wildlife.
---
Dog Friendly Beaches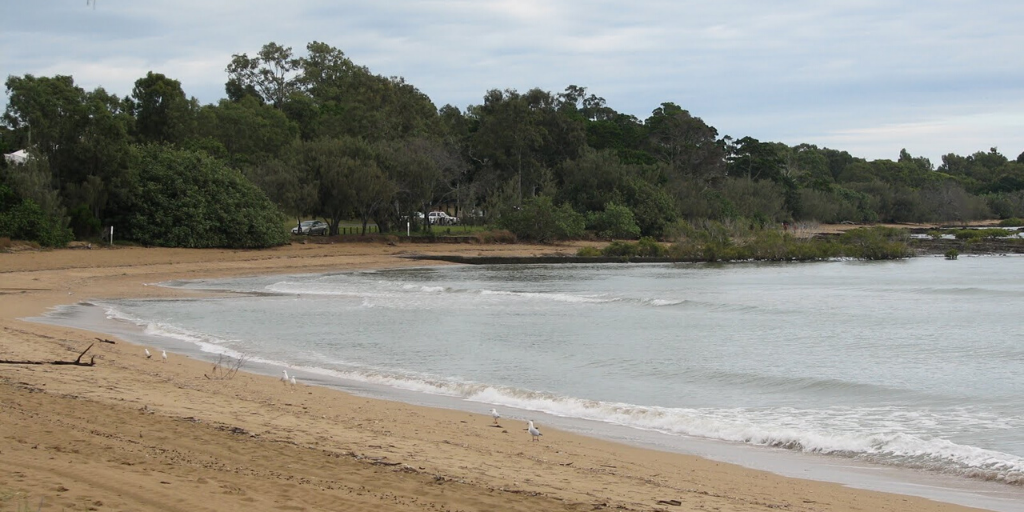 Point Vernon
Aplin Street, Point Vernon
Stretch those four legs along Point Vernon Foreshore, a sandy high tide beach that runs east from the tip of Point Vernon. There is an off leash area between Aplin Street and the Pines Park (with the exception of the southern entry to 40m north of last playground) and it is a 24hr off-leash beach.
---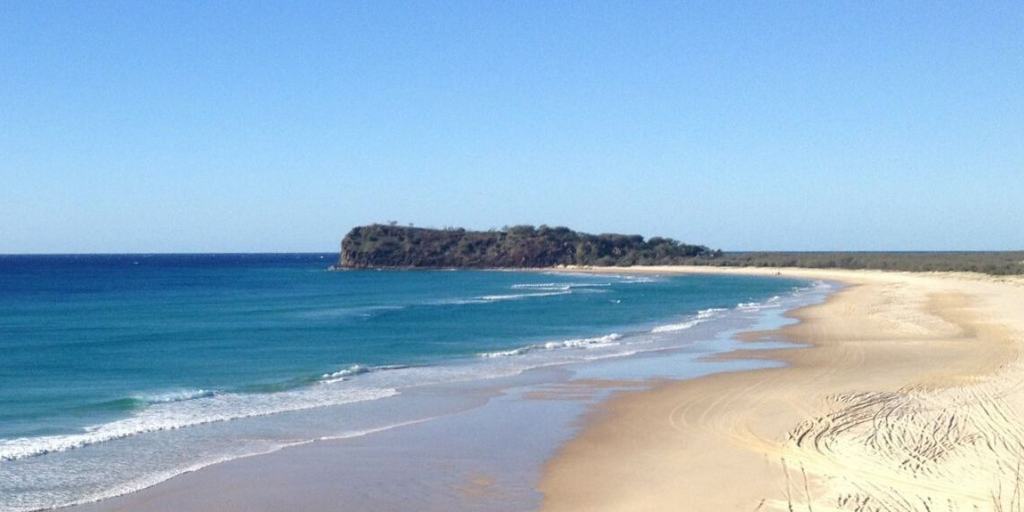 Urangan Foreshore
Churchill Street, Urangan
Enjoy a splash and a play with your pup along Urangan Foreshore, an off leash dog beach from Margaret Street groyne to Churchill Street groyne. Your canine pal will love that it's a 24hr off-leash beach with golden sand. A few paw steps away is the dog friendly Bayswater Hotel so you can refresh with your pup.
---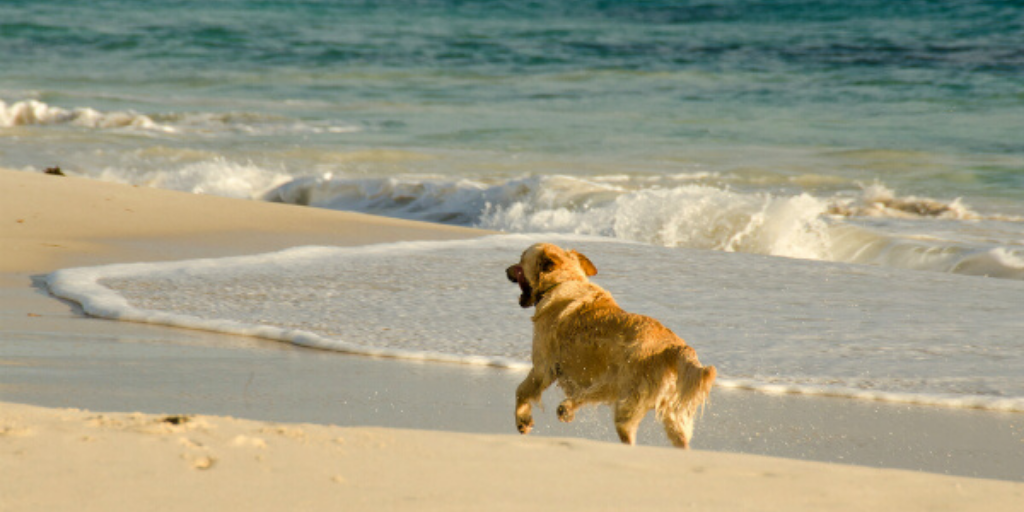 Serenia Beach
Orchid Drive, Burrum Heads
Serenia Beach is a long stretch of off leash dog beach from the southern end of Burrum Street to Orchid Drive. It's a 24hr off-leash beach and is a great swimming area for water furbabies.
---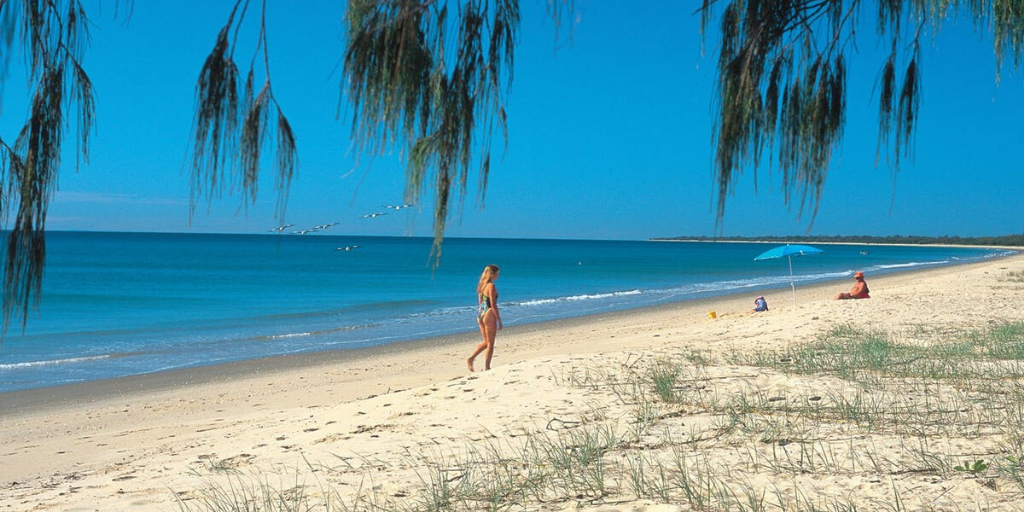 Woodgate Beach North
Theodolite Creek Drive, Woodgate
Woodgate Beach offers a stunning curve of white sand over 16 kilometres long, backed by a continuous sweep of shady she-oaks. Woodgate Beach North has an off leash area from the bathing reserve and foreshore from point seawards of the most northerly residence abutting the bathing reserve to the Theodolite Creek entrance.
---
Dog Friendly Pubs & Bars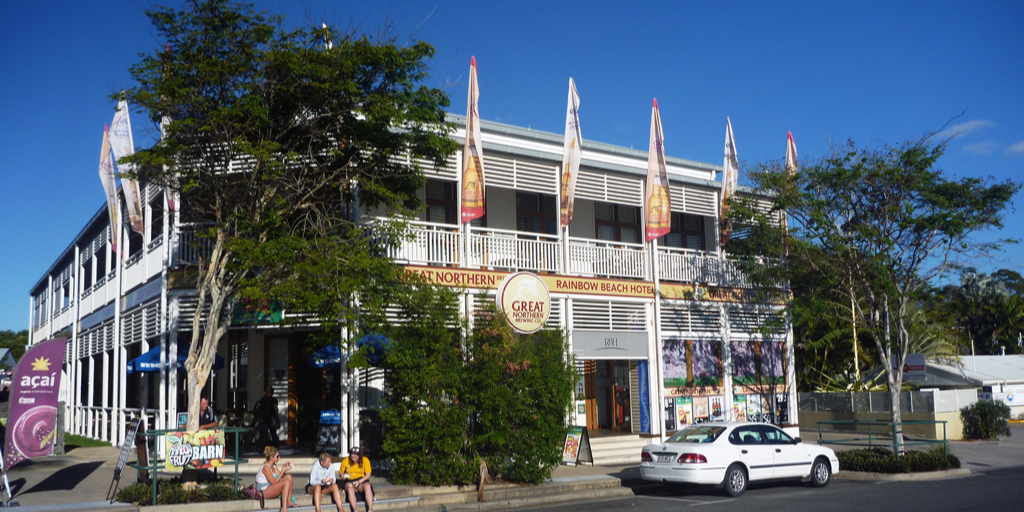 Rainbow Beach Hotel
1 Rainbow Beach Road, Rainbow Beach
The newly redesigned Rainbow Beach Hotel is a stunning 'Queensland' Style building, modelled after a traditional country pub with wide timber verandahs, double hung windows, plantation style fans & french doors. These elements combine together to create a charming and understated beach hotel perfect for weddings, private functions or just relaxing and enjoying the casual yet sophisticated Plantation Bar and Bistro. The hotel is dog friendly outside and there is shaded seating areas where pups can relax while you enjoy great views, music and a drink or two.
---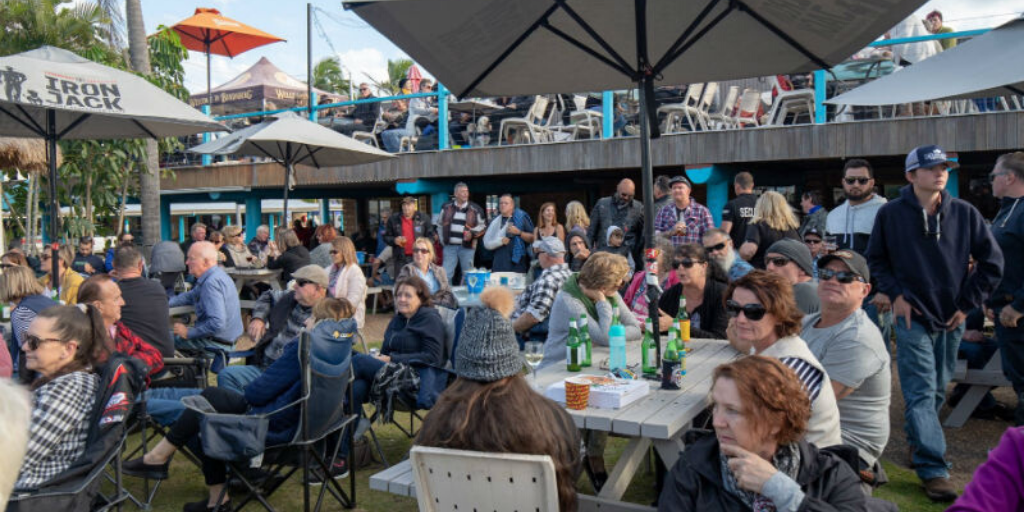 Woodgate Beach Hotel
195 Esplanade, Woodgate
Woodgate Beach Hotel Motel is located in the seaside town of Woodgate. They offer Motel & Caravan accommodation, meals, bar, TAB, and cater for functions. The lively hotel is a great stop for a refreshment with your pup by your side. The beer garden is dog friendly, with plenty of shade and water available.
---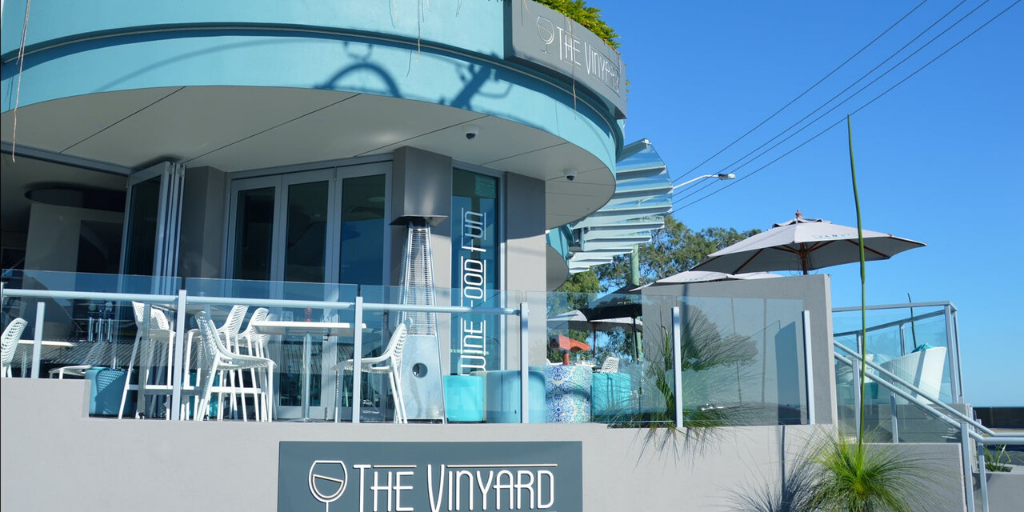 The Vinyard
552 Charlton Esplanade, Urangan
Perched on the esplanade in Hervey Bay and with the most commanding views across the Urangan Pier and over to Fraser Island, The Vinyard believe in wine, food and fun. For the wine enthusiast there are plenty of Aussie options, or if cocktails are your thing, you'll drool over their extensive menu. The dog friendly bar accommodates dogs too, with shade and a water bowl readily available to help your pooch relax.
---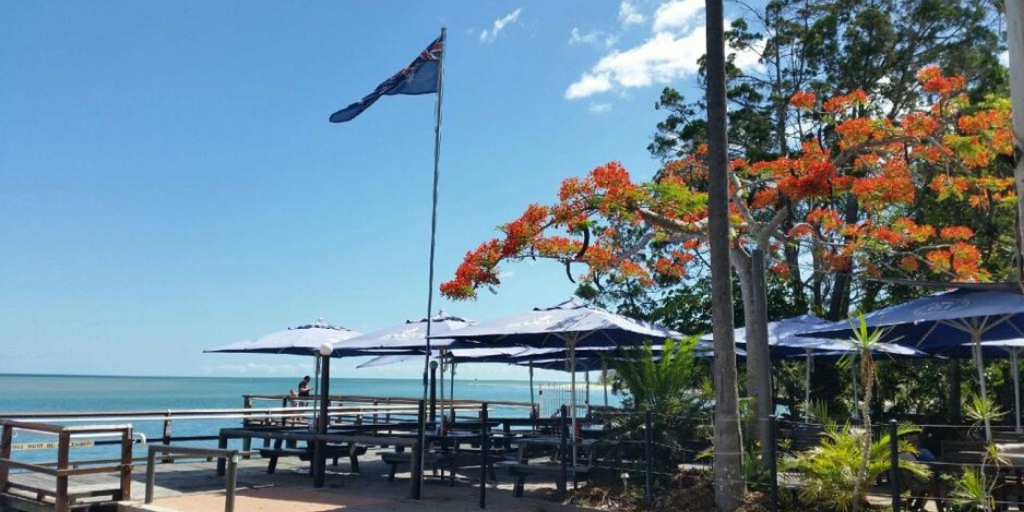 Goody's On The Beach
54 Moreton Street, Toogoom
Goody's On The Beach is a restaurant and bar situated 15 minutes north of Hervey Bay in the sunny seaside town of Toogoom, next to the boat ramp. Reflective of the Queensland lifestyle, alfresco dining at Goody's is casual and laid back. Dog's are also made to feel at home in the shaded outdoor area that offers stunning coastal views.
Goody's boasts stunning panoramic views of the Coral Sea and the mouth of Bilby Creek. Sunset's in particular are spectacular!
---
Dog Friendly Cafes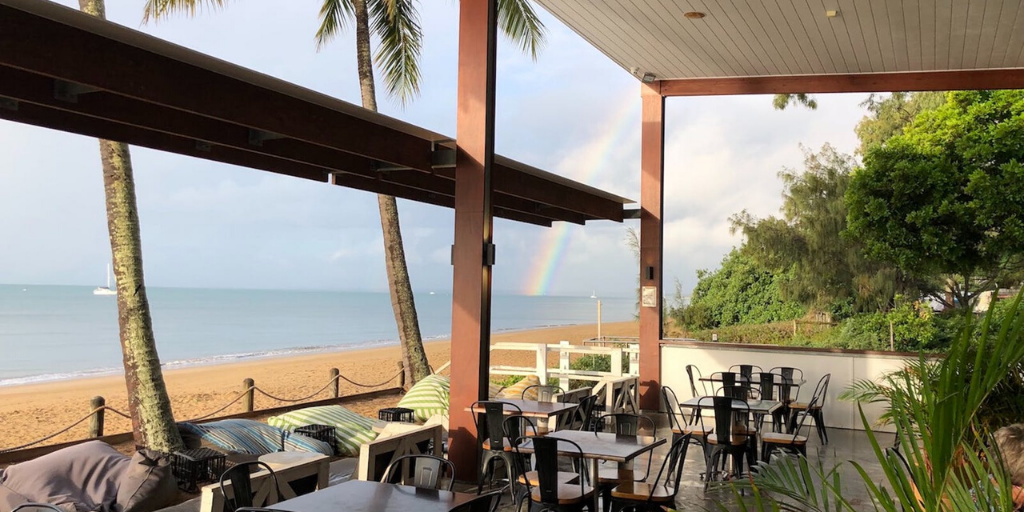 Enzo's On The Beach
351a Charlton Esplanade, Scarness
Enzo's unique beach front cafe and bar offers stunning water views, a delicious menu and dog friendly seating. It's not hard to see why this beach gem is popular amongst the locals. Sit out on the front deck with a good cup of coffee and watch the crashing ocean waves just metres away, all with your pup by your side. Water bowls are available for thirsty pups and there is shade covering the deck area to keep you and your pooch cool.
---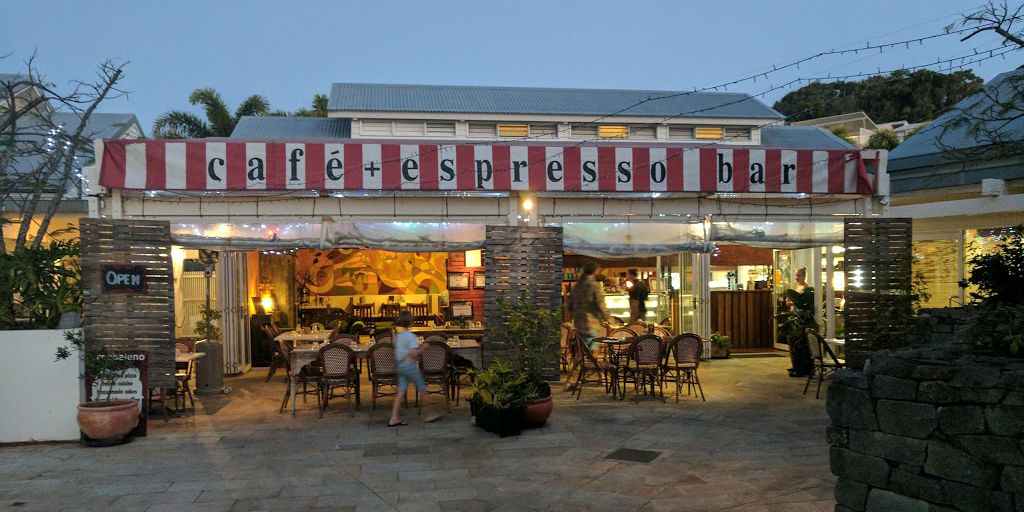 Arcobaleno On The Beach
1/19 Rainbow Beach Road, Rainbow Beach
Stroll down Rainbow Beach laneways until you stumble upon this local treasure, affectionately known as Arco's. A cafe in the morning and famed pizzeria in the evening, Arco's will keep you full from dusk 'til dawn. A water bowl is located inside the venue for thirsty pups and the friendly staff may even give your pooch a treat or two.
---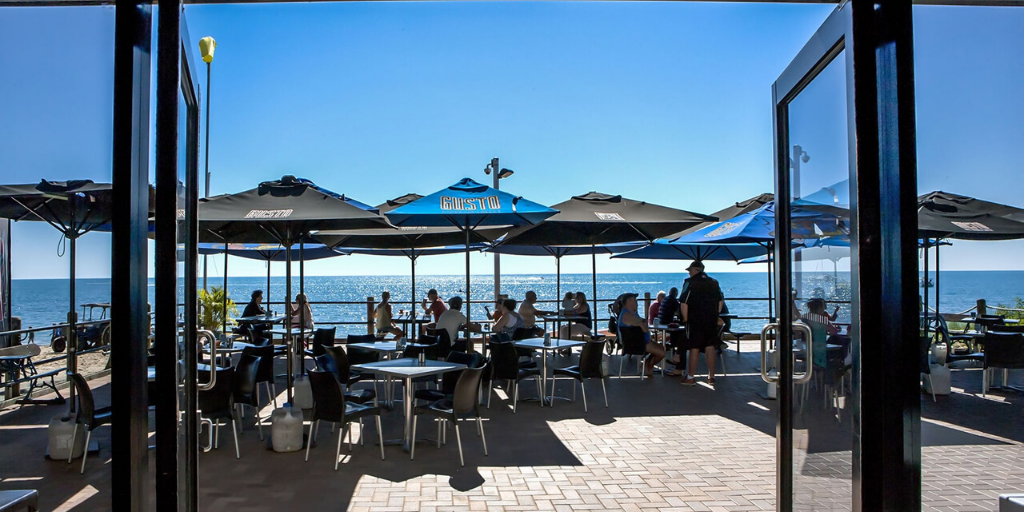 Aquavue
415A Esplanade, Hervey Bay
Experience first class dining, exceptional local cuisine and a breathtaking view right in the heart of Hervey Bay. The beachfront cafe is the perfect place to take your doggo before you go for a walk along the nearby beach. Aquavue's menu includes a wide range of options to suit all tastebuds and to cater for all dietary requirements. There's a range of all-time favourites and exciting new dishes made from tasty, fresh and local produce and ingredients.The friendly staff will provide water bowls for thirty pooches and there is shaded seating to keep you and your pup cool.
---
You may also like…