The Ultimate Guide to Dog Friendly Daylesford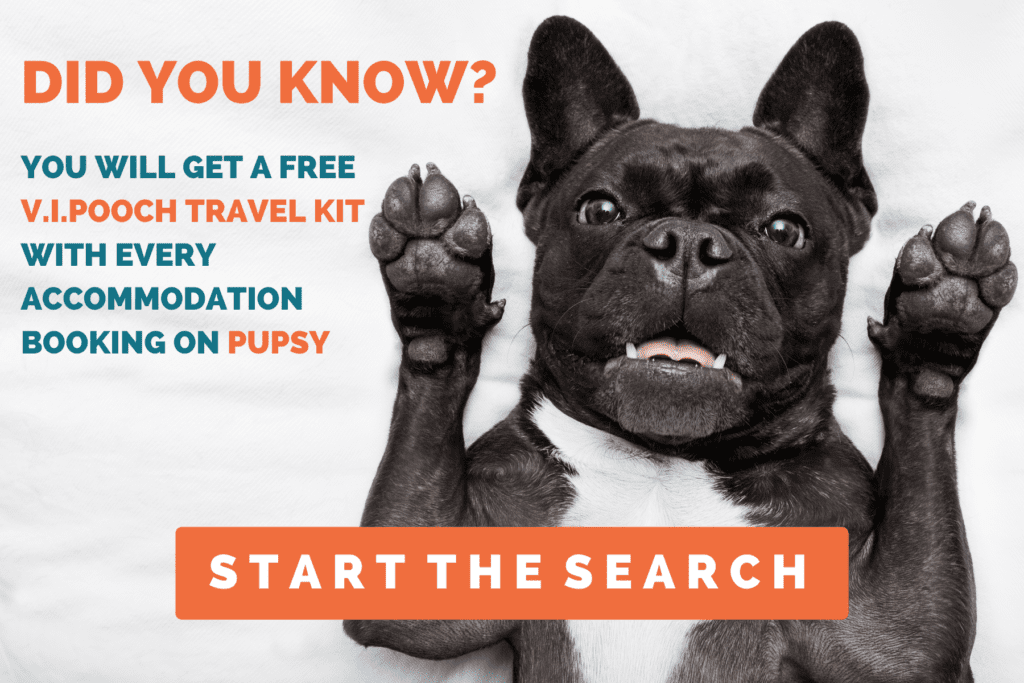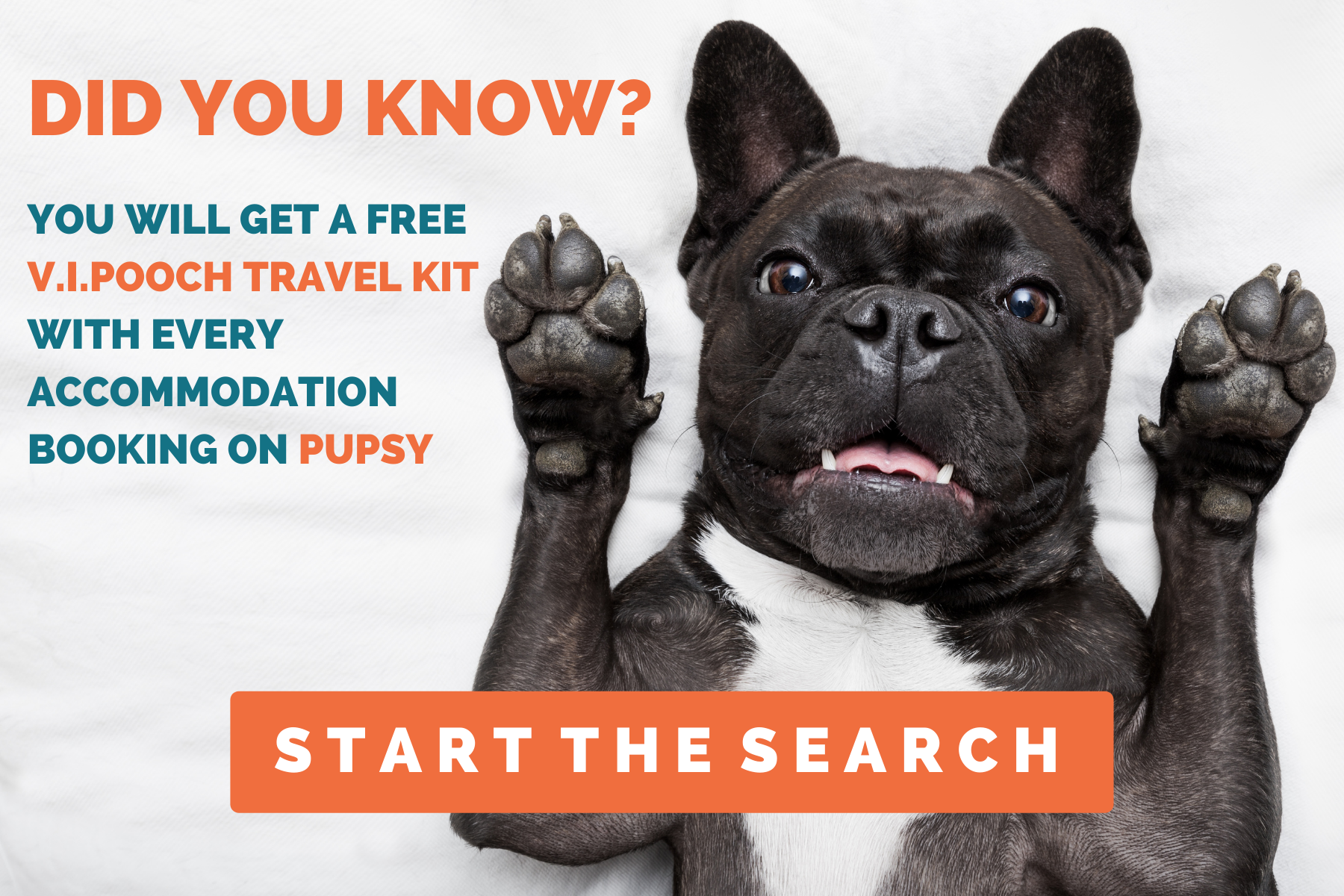 Visiting Daylesford with your dog: Find the best dog friendly accommodation, pubs, cafes and walks
Daylesford is known for its natural mineral springs and beautiful gardens and lakes. This is exactly what makes this historical town at the foothills of Great Dividing Range a pur-fect place to go on holiday with your dog.
Visit the leafy Wombat Hill Botanical Gardens go for a walk around Lake Daylesford and enjoy the great dog friendly cafe and bar scenery in town.
We have collected the best places to visit with your dog in and around Daylesford.
Dog Friendly Accommodation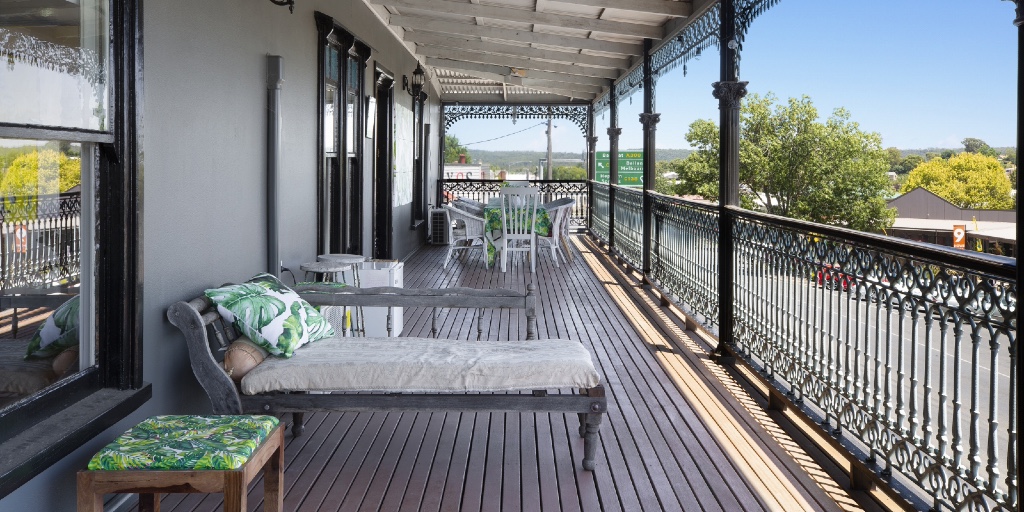 THE MAYFAIR | DAYLESFORD
Guests 8 | Bedrooms 4 | Bathrooms 3
Combining the refined quality of the past with an upbeat modern twist, dog friendly accommodation, The Mayfair, offers what no other property can. Inside you'll find a bright and classically furnished space, that somehow manages a contemporary feel. Hardwood floors throughout, original 4m high cathedral ceilings and beautiful stained glass artworks lend the space a sense of sophistication and openness.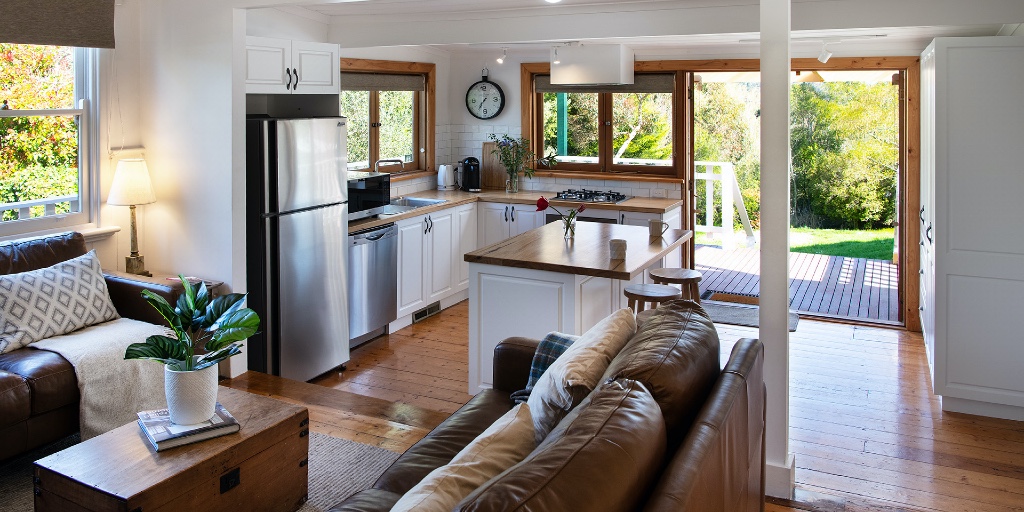 PEMBROKE | DAYLESFORD
Guests 4 | Bedrooms 2 | Bathrooms 1
Lovingly restored Pembroke is your quintessential Daylesford dog friendly miner's cottage. Two queen size bedrooms, lounge room with wood fire and an open plan modern fully equipped kitchen and dining room. Bathed in natural light the living area opens out to an expansive rear deck capturing wonderful views over Daylesford. Central heating and split system heating/cooling ensuring your comfort all year round. Apple TV, bathroom with washing machine complete this delightful cottage.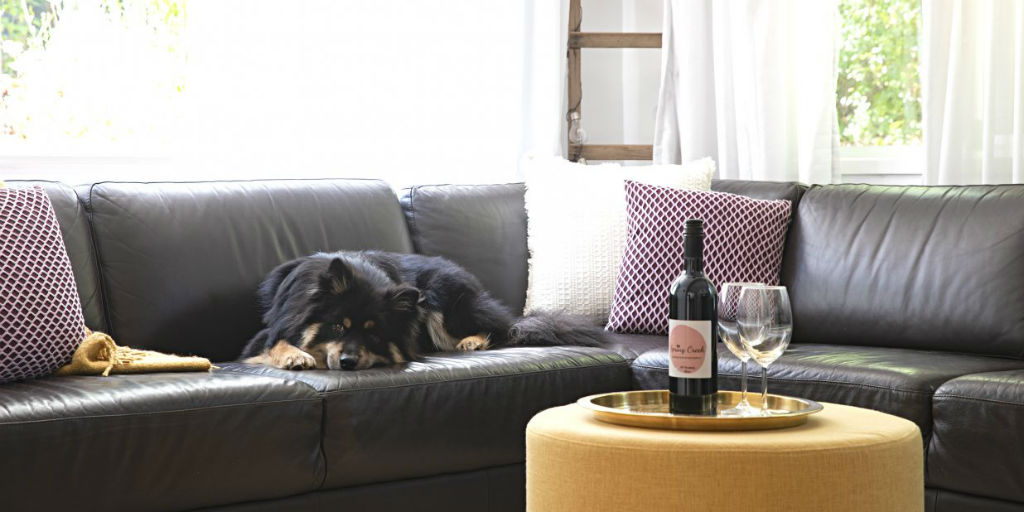 SPRING CREEK COTTAGE | HEPBURN SPRINGS
Guests 4 | Bedrooms 2 | Bathrooms 1
100 year old Hepburn Springs dog friendly accommodation setup with nature lovers and furry friends of all sizes in mind! Bordered by a pine forest and right on the endless Goldfields track (with a private gate opening to the forest and trails) you're surrounded by nature yet ten minutes walk to Main Rd Hepburn, Hepburn baths and the Mineral springs reserve. In face you have your own semi private springs 180 hilly metres from your front door.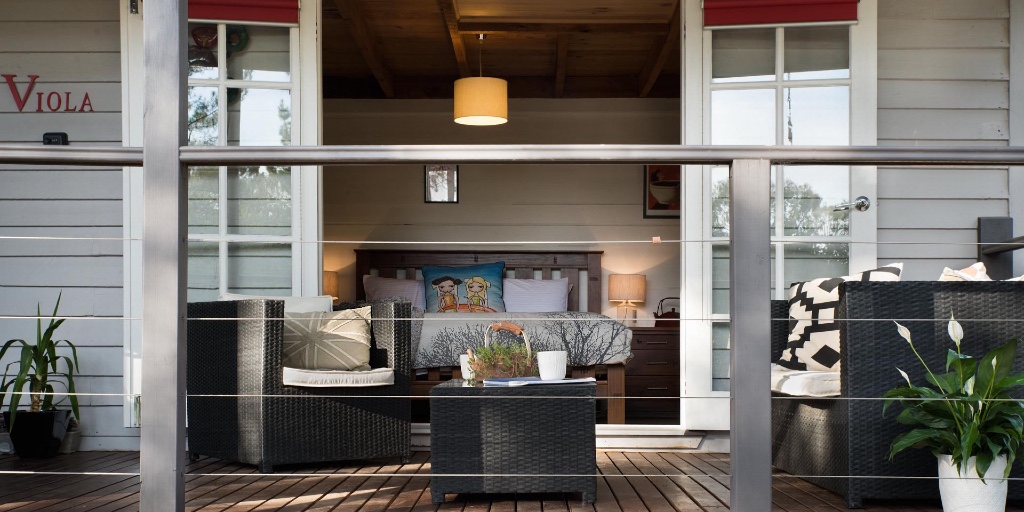 THE VIOLA | HEPBURN SPRINGS
Guests 4 | Bedrooms 2 | Bathrooms 1
What makes dog friendly accommodation at Viola special is the feeling that you are in the middle of nowhere. The property is close to everything, yet private and secluded. Surrounded by trees and birdlife, you will feel like you are a long way from the city.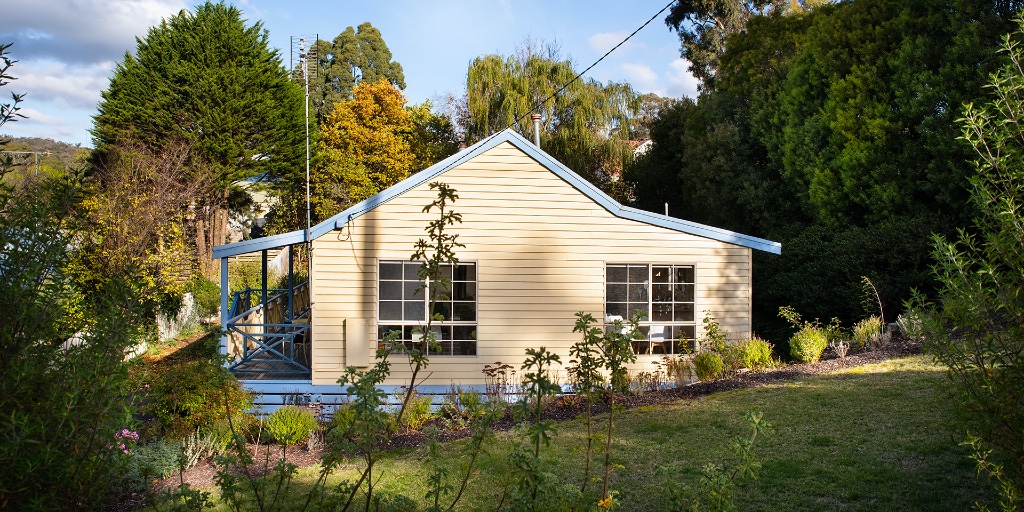 SPRINGVIEW COTTAGE | HEPBURN SPRINGS
Guests 6 | Bedrooms 3 | Bathrooms 1
Springview Cottage is a charming dog friendly family holiday home ideally located between Hepburn Springs and Daylesford. Recently restyled this comfortable house features 3 bedrooms. One double bedroom, 2nd bedroom with 2 single beds and the 3rd bedroom with 1 single bed and a pull out trundle. Sleeps 5 + 1 person in the trundle. Wood fire features in the open plan living dining room with great garden views. Fully appointed kitchen with all facilities. Air conditioning in living/dining area, washing machine. Gas BBQ and rotunda in the rear garden complete this lovely cottage.
For more dog friendly accommodations in Daylesford, check out our 10 BEST DOG FRIENDLY ACCOMMODATION article!
Dog Friendly Pubs & Bars
There is a great variety of bars, cafes and restaurants in Daylesford and in the surrounding areas. We have handpicked the ones that not only allow dogs to join you but welcome them. Your furry companion is guaranteed to feel as part of the family in these dog friendly cafes and pubs; and we have even discover a couple of cellar doors for you to visit.
You can find the full list of dog friendly pubs/bars, cafes, wineries and many other dog friendly places in Daylesford, Victoria and even beyond on Pupsy!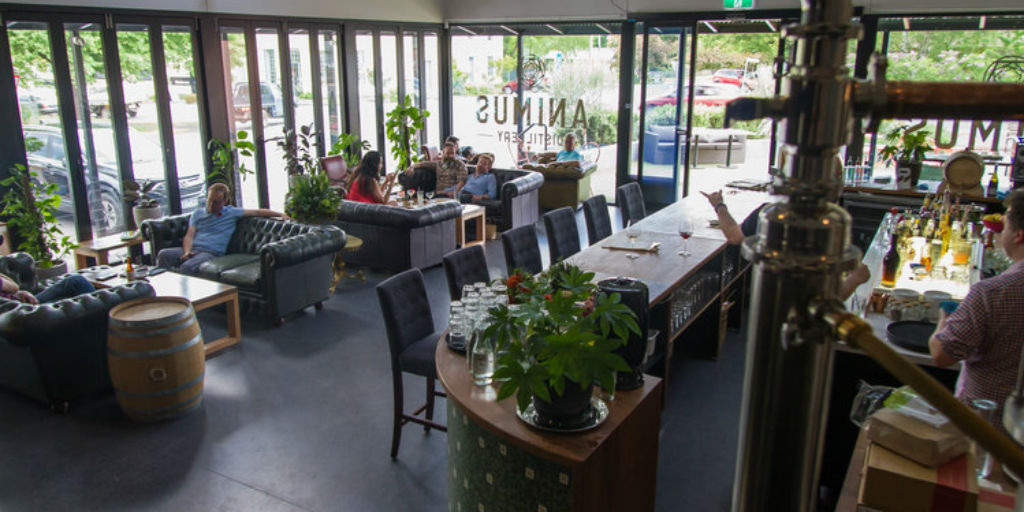 Animus Distillery
1 Piper Street, Kyneton
Animus Distillery is located about an half an hour drive away from Daylesford in the town of Kyneton. Dogs are welcome to join you on the partly covered outdoor area.
---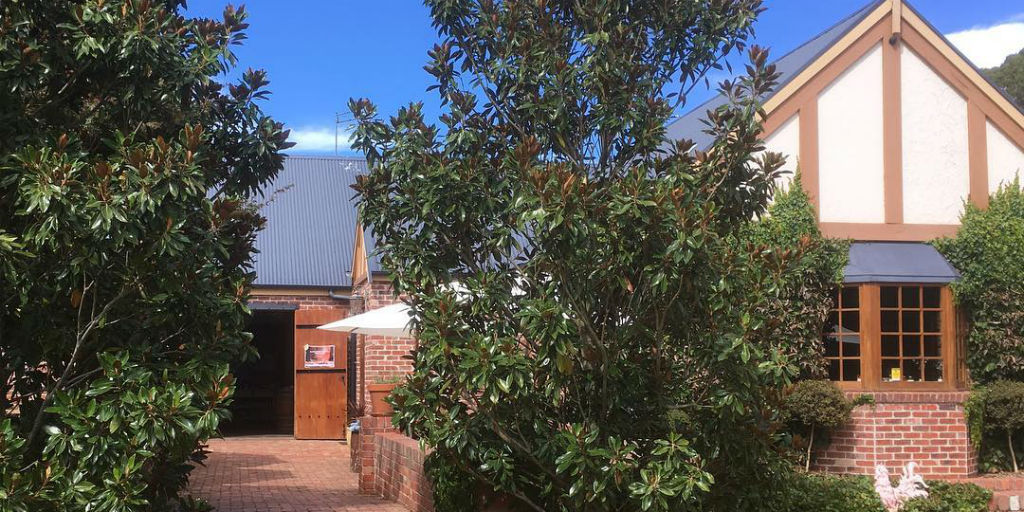 Daylesford Cider Company
155 Daily Flat Road, Musk
The old school English style tavern vibes are in the heart of this dog friendly cellar door. Only a few minutes drive from town, it is a destination worth a visit.
---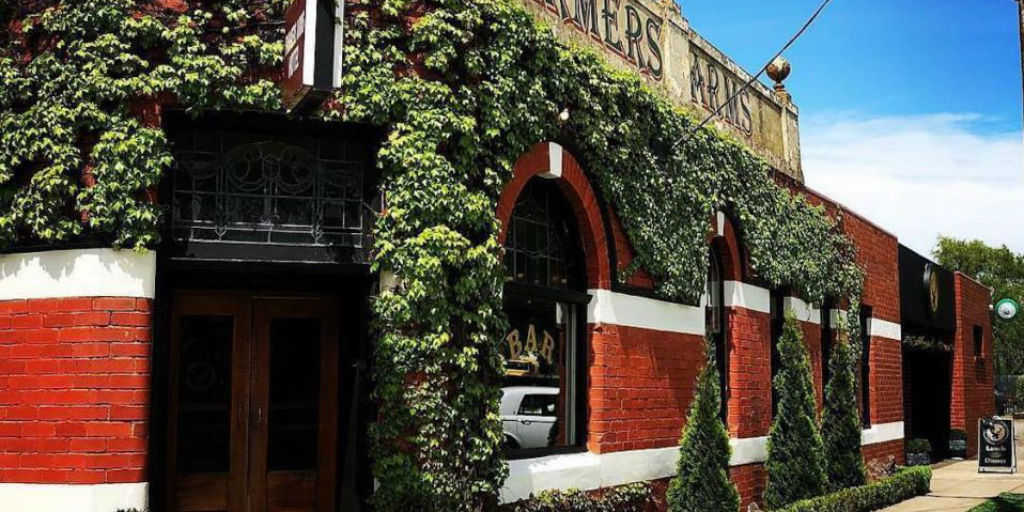 The Farmers Arms Hotel
1 East Street, Daylesford
The Farmers Arms offers a perfect blend of country charm combined with a sophisticated menu, extensive wine list and professional service. Always a good mix of friendly and chatty locals and visitors our of town. Dogs are welcome at the beer garden.
---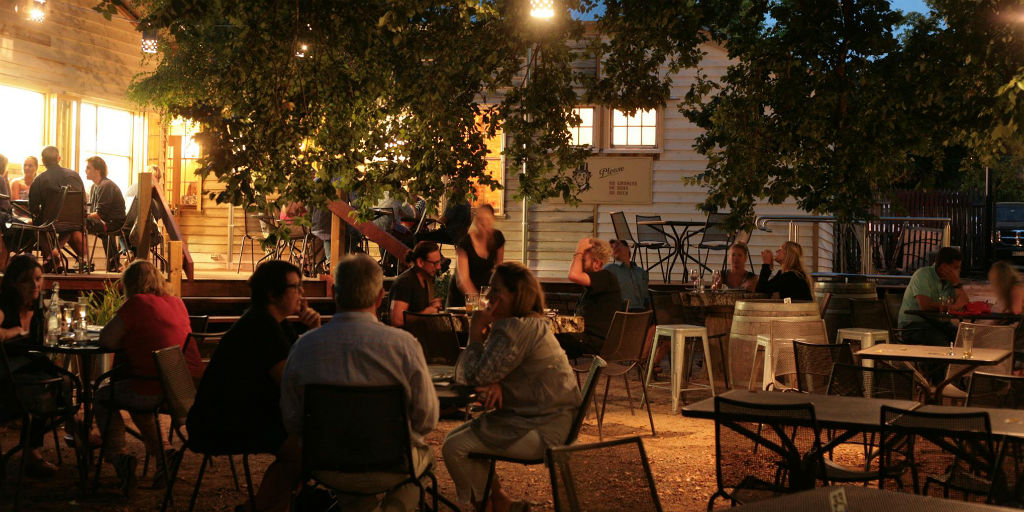 The Cosmopolitan Hotel
21 High Street Trentham
The Cosmopolitan Hotel is located in the town of Trentham about 20 minutes drive from Daylesford. It has a fantastic dog friendly beer garden/alfresco dining area shaded by century old elms. Visit the Trentham Falls with your pooch before heading to The Cosmo for a drink!
---
Dog Friendly Cafes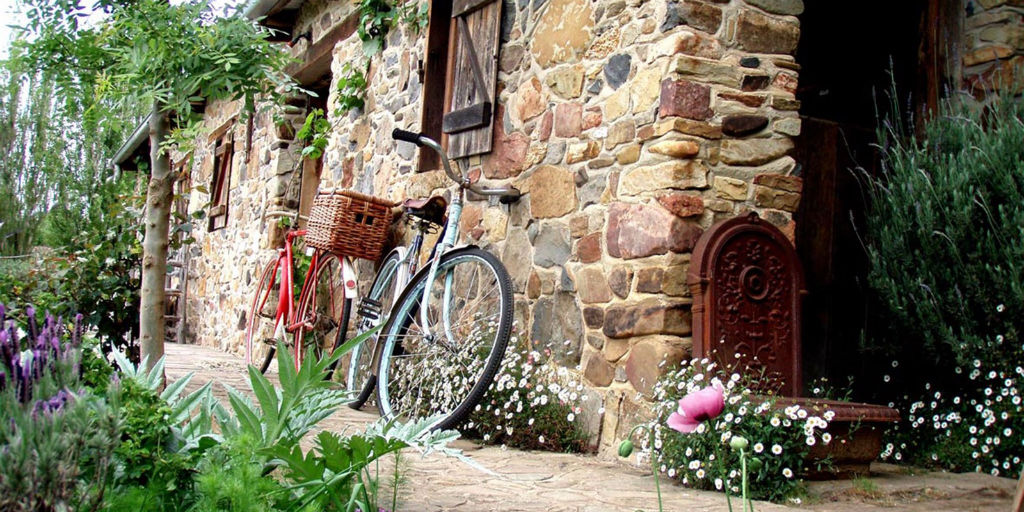 Lavandula Farm
Hepburn-Newstead Road, Shepherds Flat
CURRENTLY CLOSED, SET TO RE-OPEN IN JANUARY 2022
Located approximately ten minutes North of Daylesford, Lavandula Swiss Italian Farm is nestled amongst the rolling hills of Shepherds Flat. This dog friendly spot is one of Victoria's most important rural properties. The farm boasts European-style gardens planted out to frame and meander around the original 1850s stone buildings.
---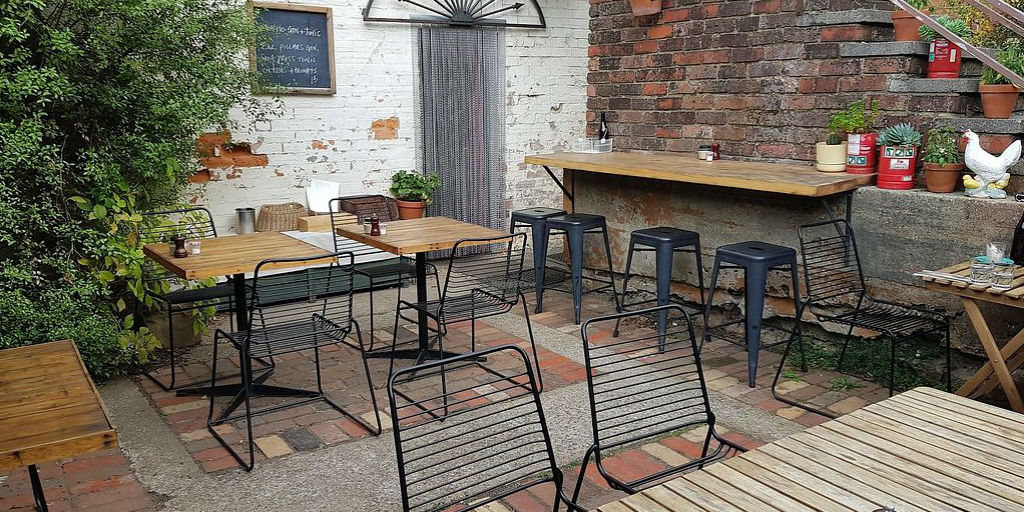 Pancho
117 Vincent Street, Daylesford
Fully licensed dog friendly cafe in the heart of Daylesford is a great place to visit with your pooch. Menu is build of many delicious home made items such as their own yoghurt, fermented pickles and relishes and cakes.
---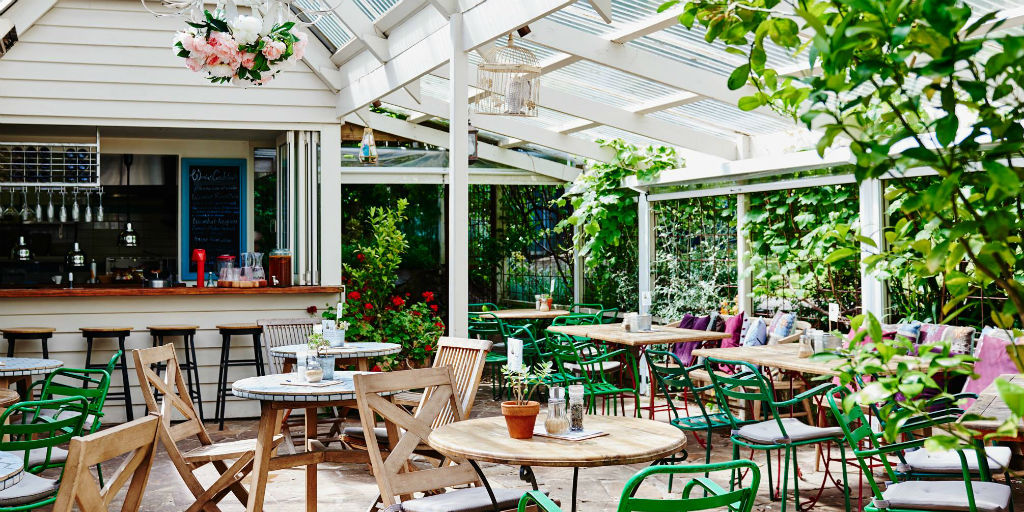 Wombat Hill House
Wombat Hill Botanical Gardens, Daylesford
Go for a walk with your dog in the beautiful Wombat Hill Gardens and stop by at the Wombat Hill House for a coffee or lunch. If the walk somehow failed to make you forget the city life (which we highly doubt) the dog friendly garden seating area at the Wombat Hill house surely will.
---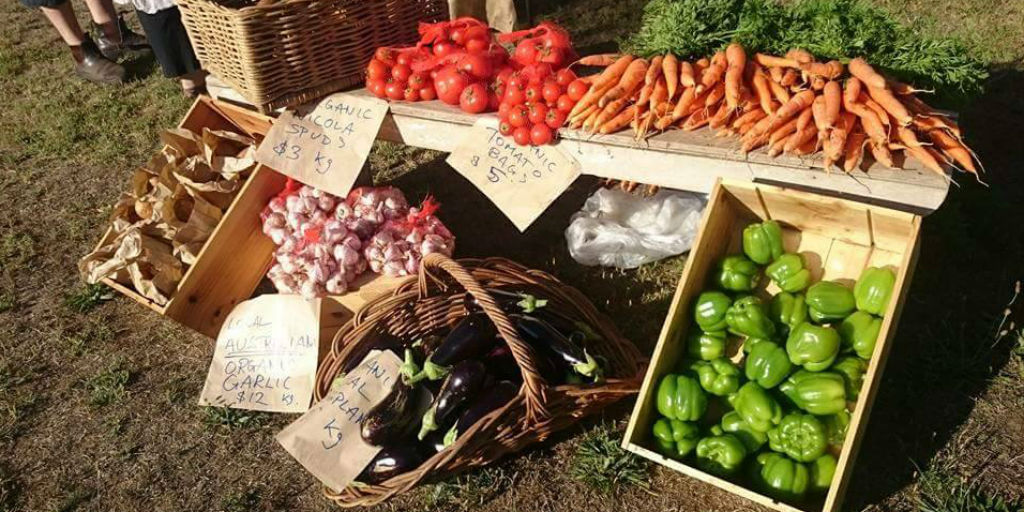 Daylesford Farmers' Market
Vincent Street, Daylesford
The volcanic soil in and around Daylesford is one of the most fertile soil in Victoria. You can witness this by visiting the local dog friendly Farmers' Market and sample everything the area has to offer.
---
Dog Friendly Activities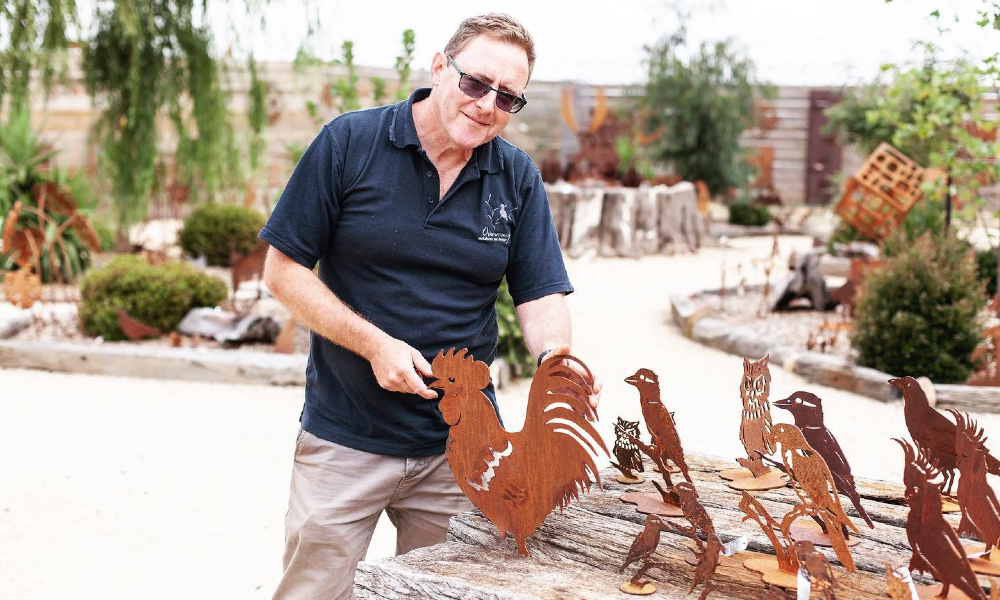 Overwrought Sculpture Garden and Gallery
3409 Midland Highway, Blampied
Art lovers will be pleased to know they can introduce their dogs to unique Australian handmade metal artwork. Fur visitors are welcome inside the gallery as well as in the garden. While you appreciate the sculptures, your pup might prefer to enjoy the pond or receive cuddles from the staff.
Dog Friendly Hikes & Walks
Apart from the local high quality produce, Daylesford is known for it's natural beauty! The Lake Daylesford, Wombat Hill Gardens and countless other spots are perfect places to visit with your dog during the morning mist or in the afternoon before heading to one of the areas many dog friendly cafes or bars.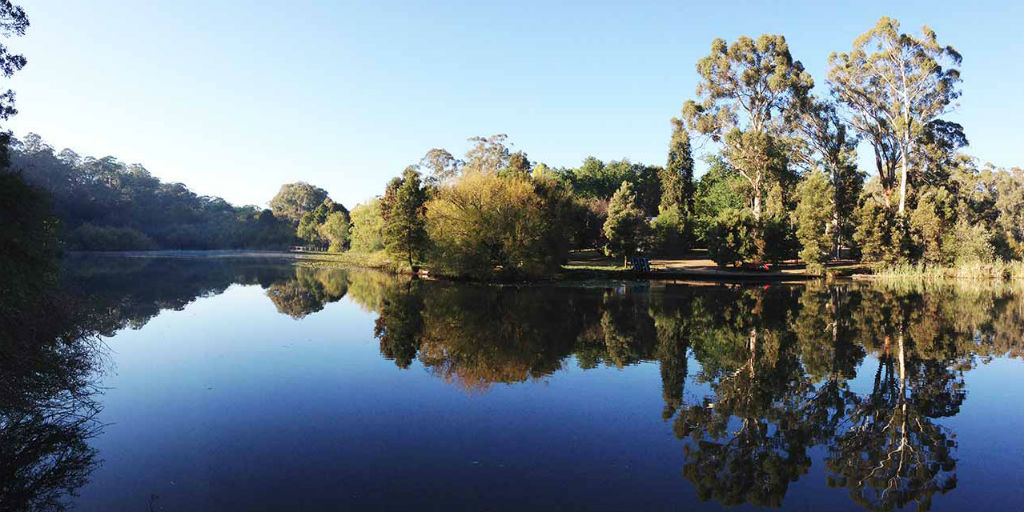 Jubilee Lake
21 Hallenstein Street, Daylesford
Jubilee Lake is a natural haven for the local wildlife especially the water birds that will be quite often swimming in the lake or near the waters edge. your pup is guaranteed to love to visit the lake, however should be kept on the lead to make sure the local wildlife can also relax in this stunning setting.
---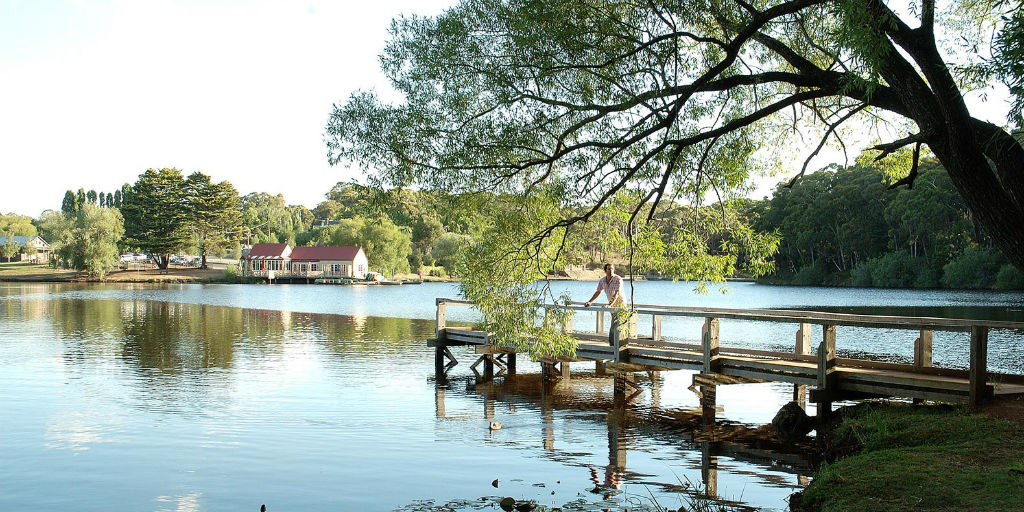 Lake Daylesford
Daylesford
When walking around this beautiful lake, it is hard to remember it is actually man made. In the 1890s the idea of creating a lake close to Daylesford and near the mineral springs was planned several times, but the Lake Daylesford didn't actually get built until 1929 and was officially opened in 1930 with a lot of fanfare and excitement.
Lake Daylesford has become a main attraction for all visitors and regularly used by locals. It is a haven for the local bird life, a place for everyone of all ages to relax, enjoy a picnic, take a scenic walk and enjoy the glorious views it provides.
---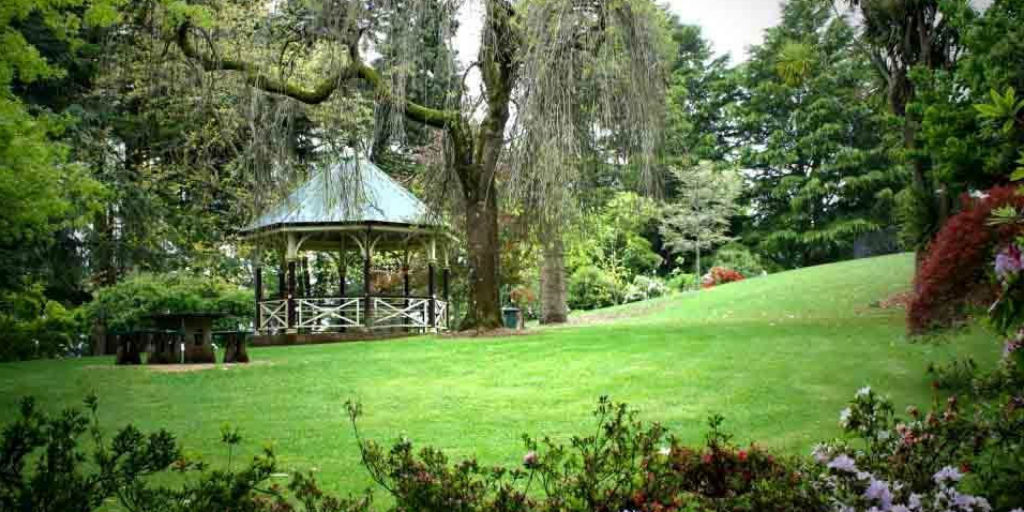 Wombat Hill
Wombat Hill Botanical Gardens, Daylesford
The Wombat Hill Botanical Gardens are an outstanding and enchanting place to visit anytime of the day or year with your dog. The gardens are built on top of an extinct volcano known as Wombat Hill which can be seen from most locations in Daylesford.
The main entrance to the gardens for vehicles is in Central Springs Road, each side of the Wombat Hill Gardens has an entrance for anyone walking to the gardens from nearby surrounding streets.
---
All the places in this article (and many more) are also available on Pupsy website. Simply go to Dog Friendly Places & Services and search for any dog friendly places near you or in your holiday destination.
We would love to hear from your experience!
Did your dog find his/her new favourite place? Were the venues you visited not as dog friendly as you expected?
Leave a review and help other dog owners to find the best places to visit with their dogs. Your review will also be super valuable for the dog friendly venues to improve their dog friendliness!
You may also like…