The Ultimate Guide To Dog Friendly Margaret River
Dog Friendly Wineries, Cafes, Bars and Beaches to visit in Margaret River
Tucked away in Australia's South West corner, Margaret River is filled with premium wineries and breweries, surf breaks, rugged coastline, gourmet produce and lush forestry. The laid back charm not only entices two legged guests, but four legged ones too. The Margaret River region is filled with dog friendly wineries, cafes, breweries and even off leash beaches your furry friend is going to love exploring. Here's the ultimate dog friendly guide on where to visit on your next adventure to Margaret River.
Dog Friendly Wineries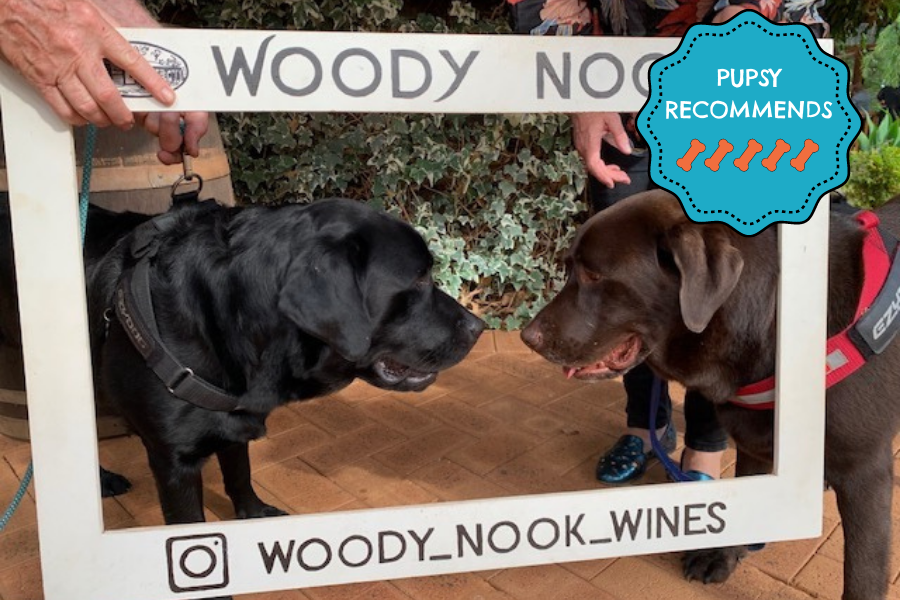 Woody Nook Wines
Wilyabrup
Woody Nook is a dog friendly winery in the heart of Margaret River. Taste and buy their Award Winning Wines, relax at the dog friendly cafe located in the premises and simply enjoy the breathtaking scenery. Dogs are welcome on the outdoor seating area and inside the Cellar Door (when there is sufficient space).
---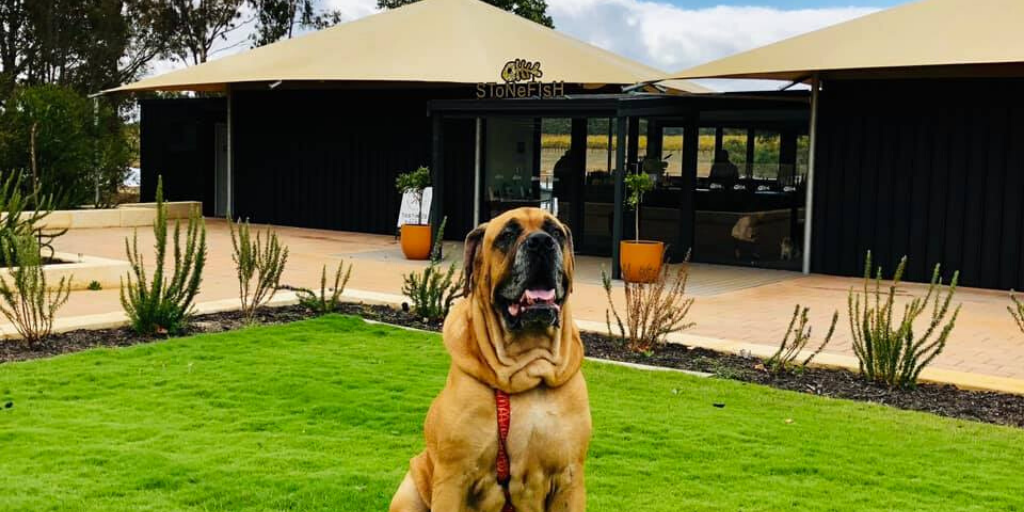 Stonefish Wines
Wilyabrup
Stonefish Wines is a boutique wine brand typifying the very best of the region's viticulture and winemaking techniques. The Margaret River Cellar Door has been built to capture the beauty of the region and is perched over the properties dam with vineyard vistas beyond. Their dog friendly outdoor area is truly picturesque, why not stay and enjoy a gourmet platter with a glass of wine on the deck. Pups are welcome to join owners inside the Cellar Door for a wine tasting.
---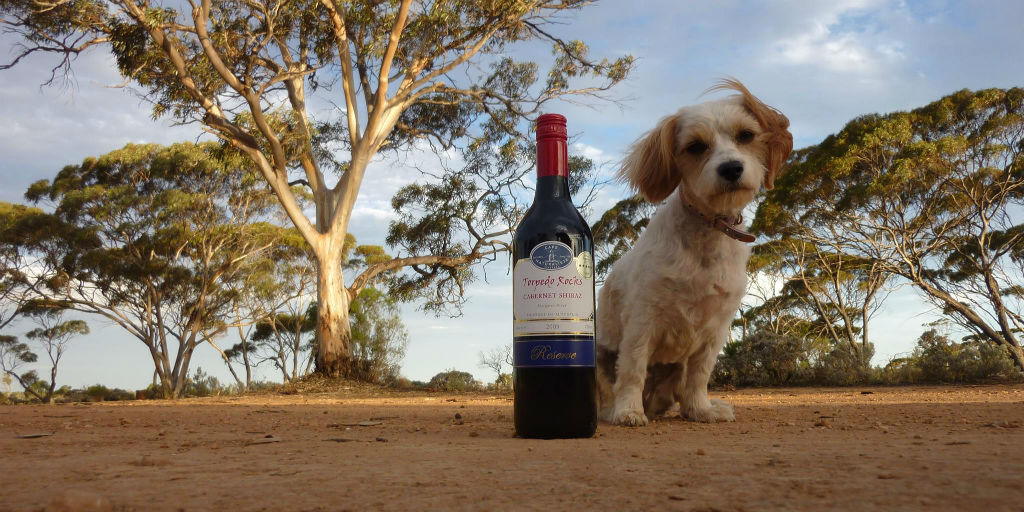 Cape Naturaliste Vineyard
Yallingup
To the south of Cape Naturaliste, in a picturesque valley behind Smith's Beach, nestles Cape Naturaliste Vineyard. You're very welcome to bring your pooches here and even a picnic to have with them on the terrace. Your pup may even get his photo up on the doggie photo board! Water bowls and treats are available for pups and the friendly winery dogs Monty and Max might also say hello.
---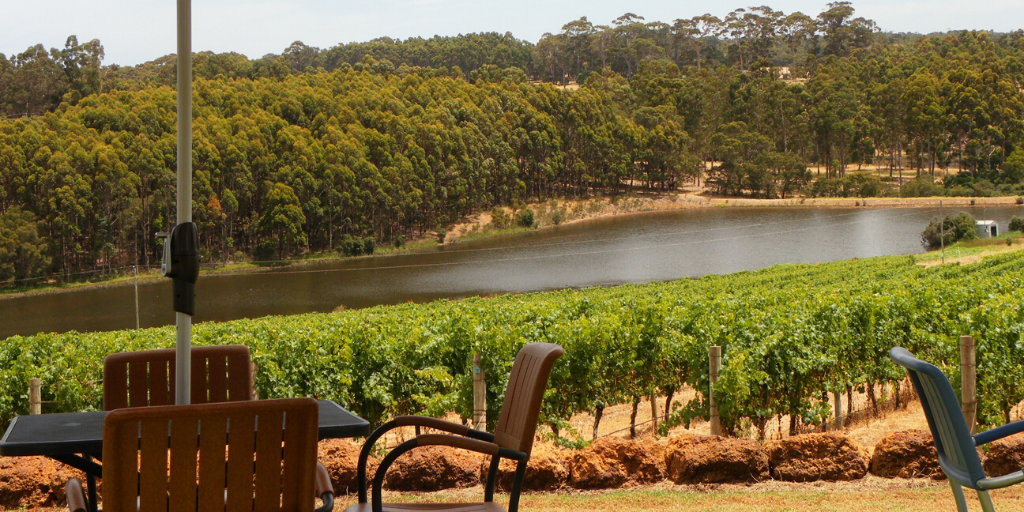 Hamelin Bay Wines
Karridale
The Hamelin Bay Wines cellar door and restaurant sits on a peaceful valley slope overlooking their vines, an idyllic lake and rolling hills surrounded by Marri forest. Enjoy their crisp whites and velvety reds whilst taking in one of the regions best vistas. Stay for lunch and partake in a mouthwatering platter of local gourmet produce. The deck area is dog friendly and offers magnificent views across the vines. There is shade and staff will bring over fresh water for your pup.
---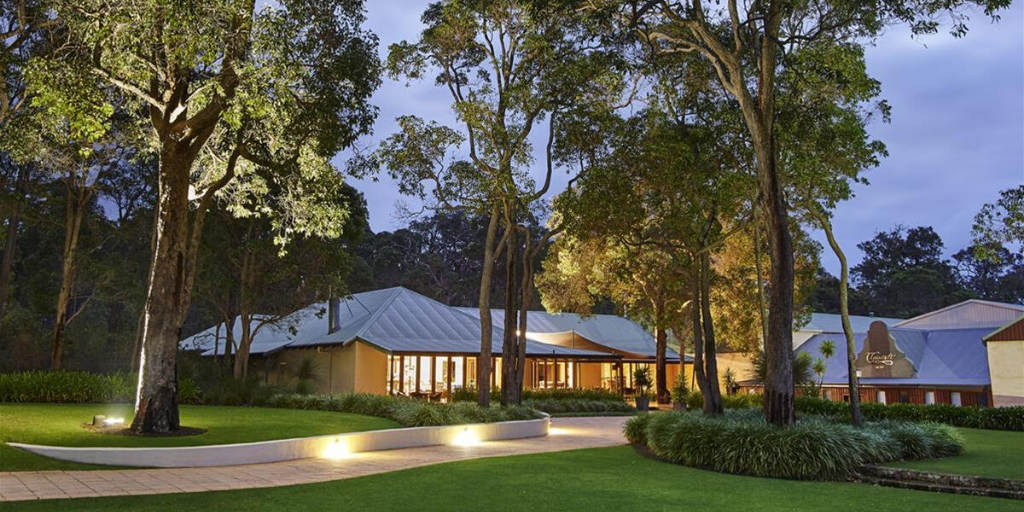 Clairault Streicker Estates
Wilyabrup
The Clairault Streicker Estates have been producing some of the finest wines in the Margaret River Region for over 40 years. Their scenic driveway off Caves Road winds through farm land and native forest, ultimately bringing you to a place of beauty where you can relax and enjoy vineyard views while tasting a selection of premium wines. Dogs are welcome on the covered outside deck which offers sensational forestry views.
---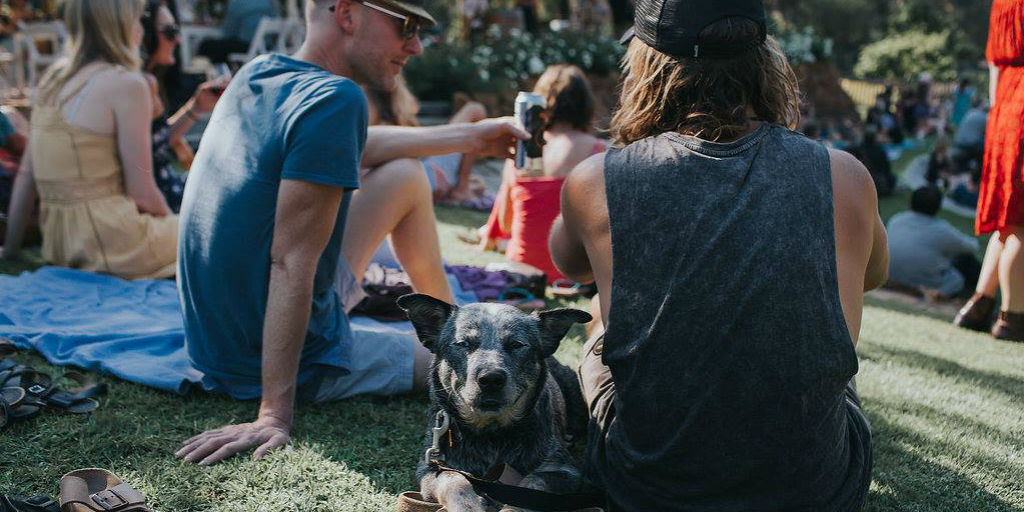 Happs Wines
Quindalup
On the top of a hill with a sweeping view of Geographe Bay, you'll find the family owned and operated Happs Wine. Dogs are welcome in the scenic outdoor areas where there are plenty of seats, tables and shade. Happs also offer build-your-own picnic hampers for you to enjoy on the lush lawn outside.
---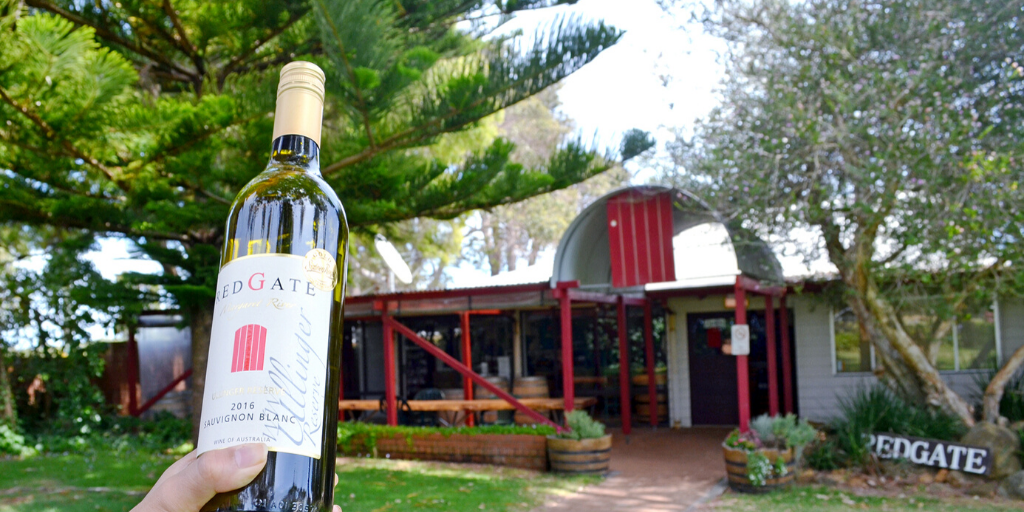 Redgate Wines
Margaret River
Family owned and run with a selection of award winning handcrafted premium wines including fruit driven whites, elegant reds and a range of dessert wines. Since Bill Ullinger founded the business in 1977, Redgate has grown into a 55 acre vineyard with its own winery, cellar door and enviable reputation for producing boutique wines of premium quality. The winery loves when dogs come for a visit and openly welcome pups to explore. There is shade and water bowls outside to keep your pooch happy while you taste some delicious wines.
---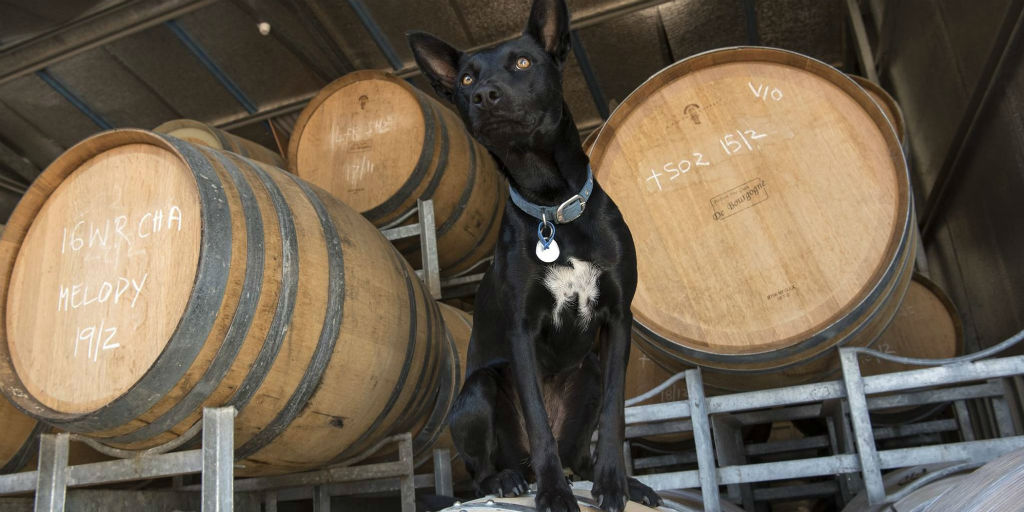 Whicher Ridge Wines
Chapman Hill
Enjoy a tasting in the Cellar Door or head on out to the Wine Sensory Garden with its plantings of fruit trees, herbs, flowers and seasonal vegetables which describe and match the flavours, textures and styles of their wines. Dogs are welcome to visit with you too as long as they are kept on a lead as they are working farm.
Find other dog friendly wineries in Margaret River and beyond!
---
Dog Friendly Cafes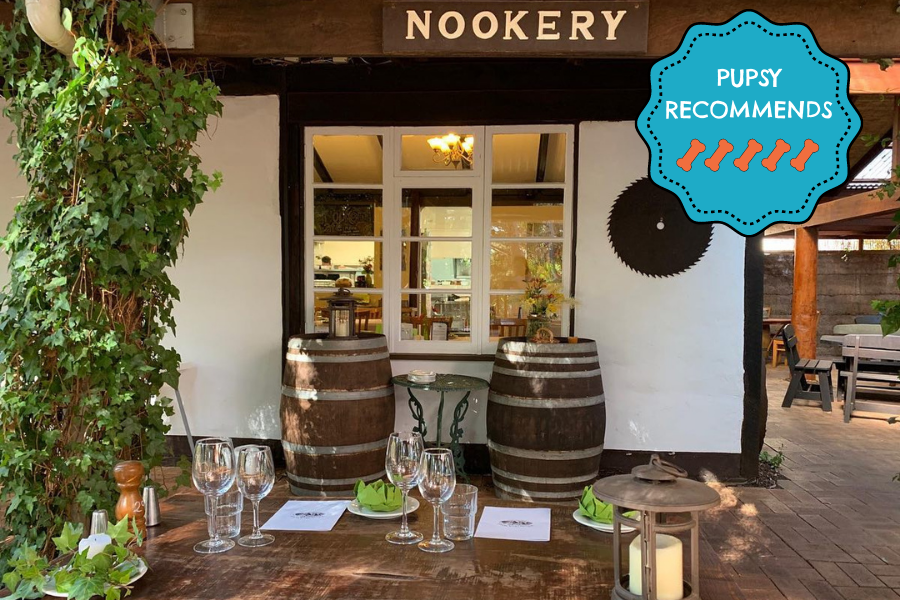 The Nookery Cafe
Wilyabrup
Part of the Woody Nook Wines, The Nookery Café is set against an impressive backdrop of jarrah and marri forest. It has a rustic, cosy charm, both inside the cottage style building and outside under the shady pergola or on the all weather alfresco patio by the fish pond. There is also a grassy play area with swings for children and meals especially for them. Dogs are welcome to join their human family on the covered outdoor seating area.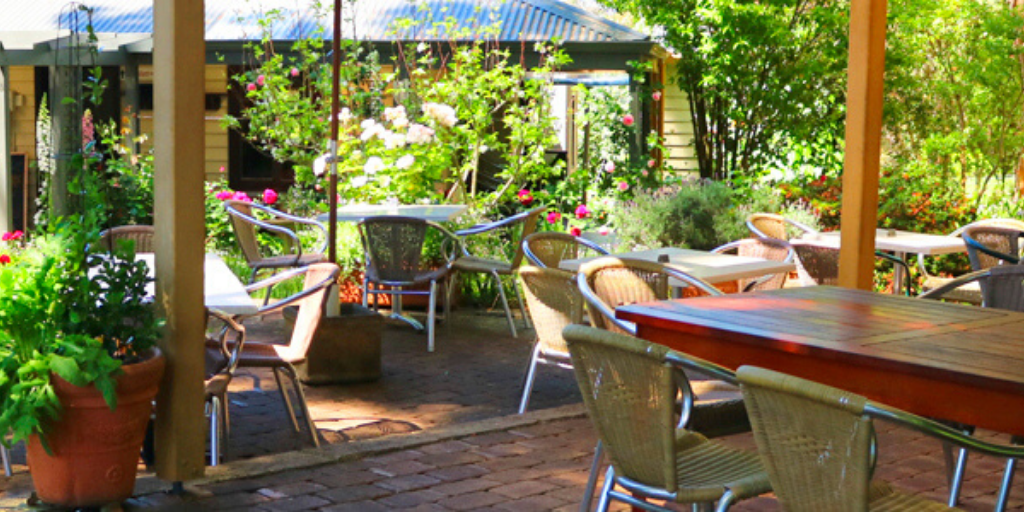 The Berry Farm Cafe
Rosa Glen
Established in 1986, The Berry Farm's Cellar Door & Cottage Cafe in Margaret River has become a favourite with both locals and visitors, becoming known for their homemade jams, preserves, sauces, syrups and other gourmet creations. The winery creates something a little different in the region, making Sparkling Fruit Wines, Dessert Wines, Fortified Wines, Liqueurs, Ciders and Vinegars. There are dog friendly seats outside the cafe with plenty of shade and water bowls. You are welcome to walk your dog around the grounds but they must remain on a leash and dogs cannot enter the Cellar Door.
---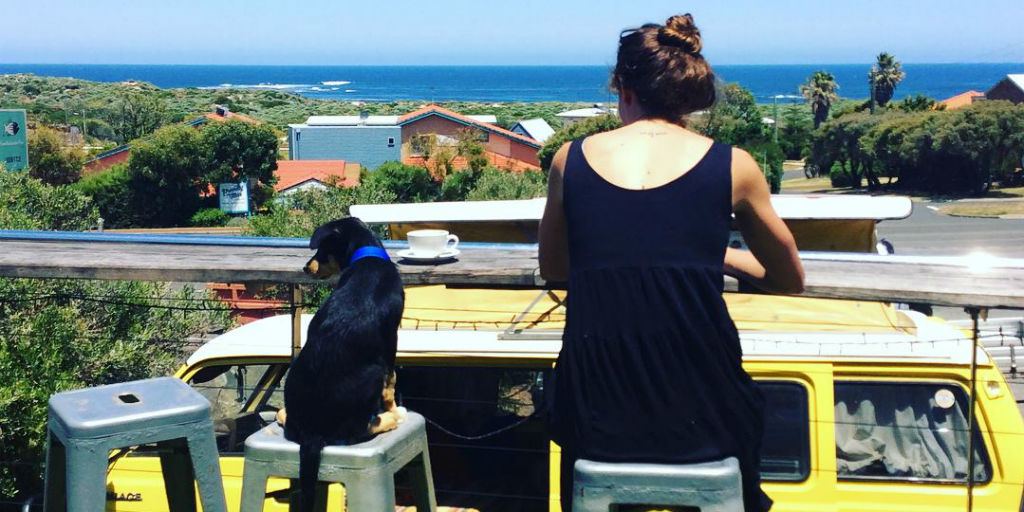 The Sea Garden Cafe
Prevelly
The Sea Garden Café & Beach Bar is all about providing quality service and fresh, tasty food in a relaxed atmosphere with magnificent ocean views. With a variety of offerings to choose from, you'll find something for everyone at The Sea Garden Café. It's comfort/fusion at its best with a mix of Aussie/Euro/Indo delicacies all with a Latin American twist! The stunning al fresco dining area with sea views is dog friendly with umbrellas for shade at tables and water bowls available.
---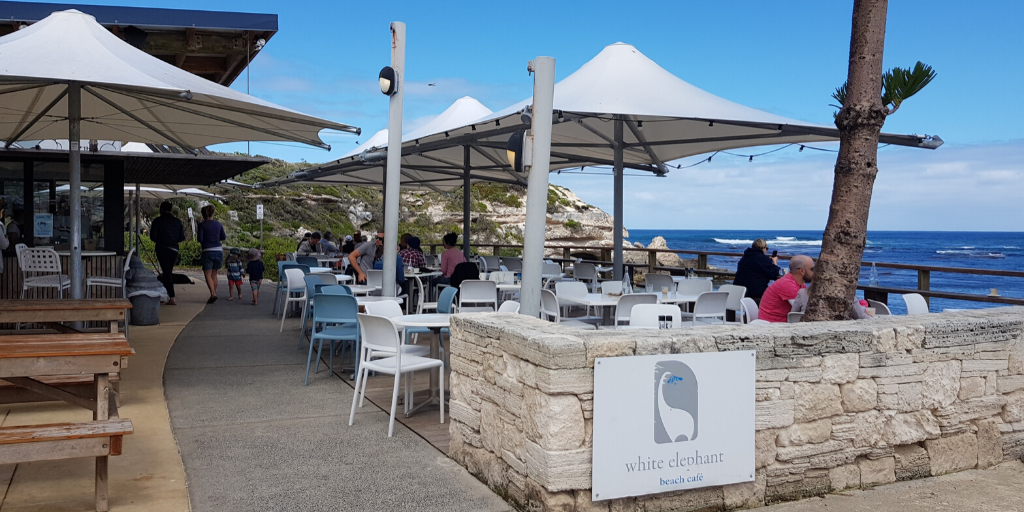 The White Elephant Beach Cafe
Gnarabup
Offering mesmerising views over Gnarabup Beach, The White Elephant Beach Cafe is the perfect pitstop for a coffee with your pooch. Grab a bite to eat and admire the water scenes as your pup snoozes at your feet. The al fresco dining area is shaded with umbrellas and its million dollar views are hard to resist.
Find other dog friendly cafes in Margaret River and beyond!
---
Dog Friendly Breweries
There is no doubt Margaret River is best known for its amazing wines. But if your taste buds demand something more refreshing to kill the thirst, the area is nowadays home to many fantastic craft breweries. We have listed the best dog friendly breweries to visit in the area.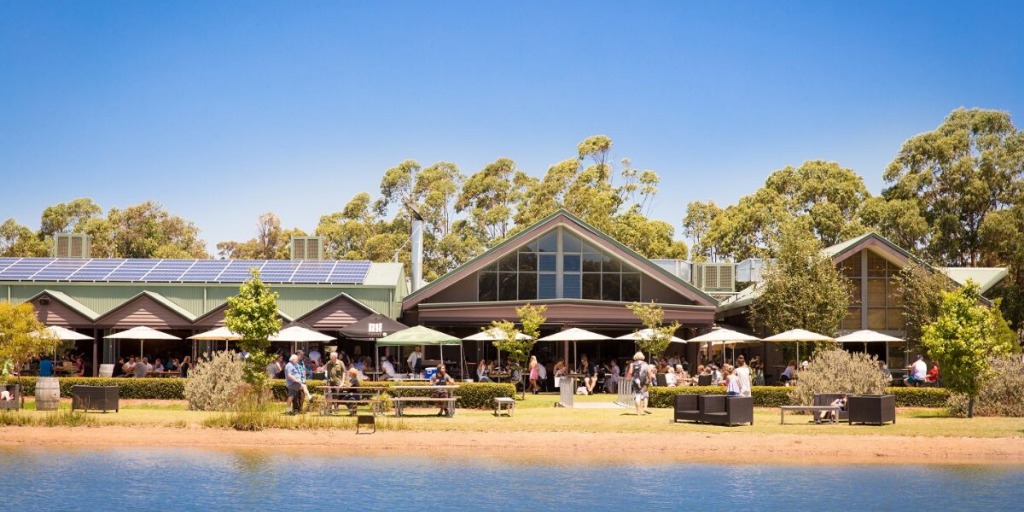 Cheeky Monkey Brewery
Wilyabrup
Cheeky Monkey Brewery is full to the brim with fine beer. Taste your way through the complete range of seasonal and core releases straight from the tap or take some brews home for the later hours. Eat at the award-winning restaurant or explore the outdoor scenery of panoramic views overlooking the lake and vineyard. There are plenty of tables under umbrellas outside overlooking the stunning views, as well as fresh water, and you might even meet the brewery dog wandering around.
---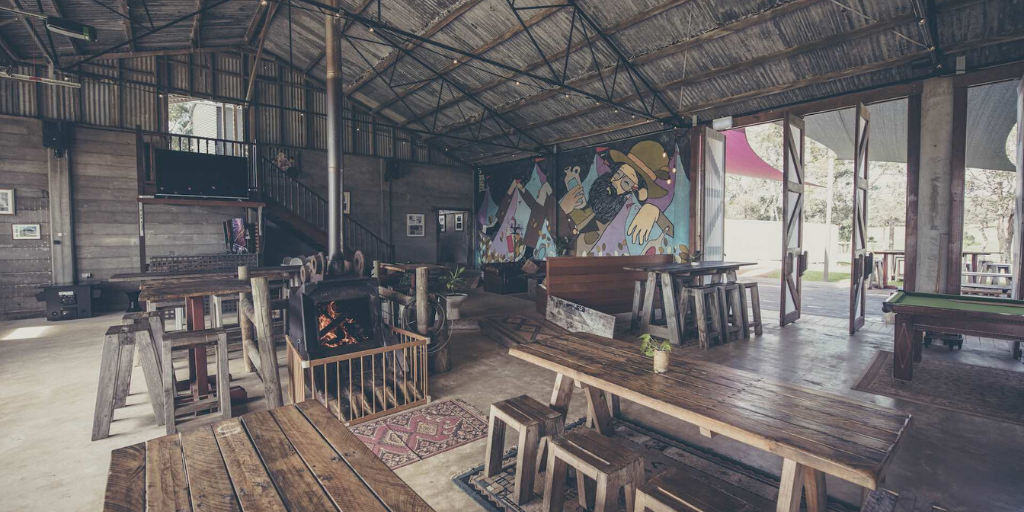 The Beer Farm
Metricup
The Beer Farm is all about good beer, good food and great times with all the family. Dogs are more than welcome to join you at this Margaret River brewery as you taste your way through a range of tasty brews. There is plenty of grassy space as well as tables with umbrellas for shade. Dogs are also welcome to join you inside the open air shed but must be kept on a lead and be well behaved.
---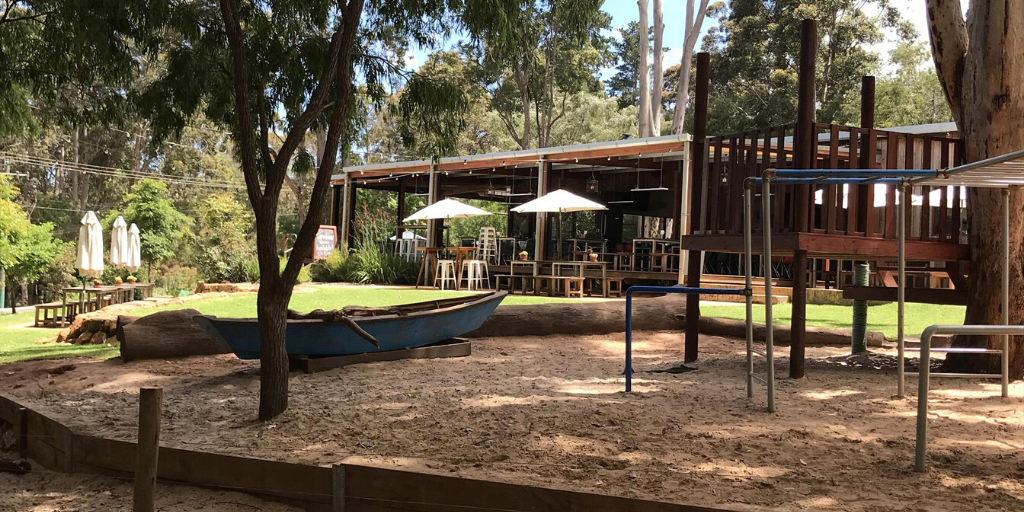 Brewhouse Margaret River
Margaret River
In the heart of Margaret River you'll find this super dog friendly micro-brewery, Brewhouse Margaret River. With their motto being 'In Good Hands', the friendly staff will make sure you and your family, including your fur baby, are all taken care of from the moment you step through the door. Taste your way through their great range of beers and take a seat in the spacious beer garden with your pup. There are plenty of tables with umbrellas for shade and the staff will ensure your doggo has a water bowl.
---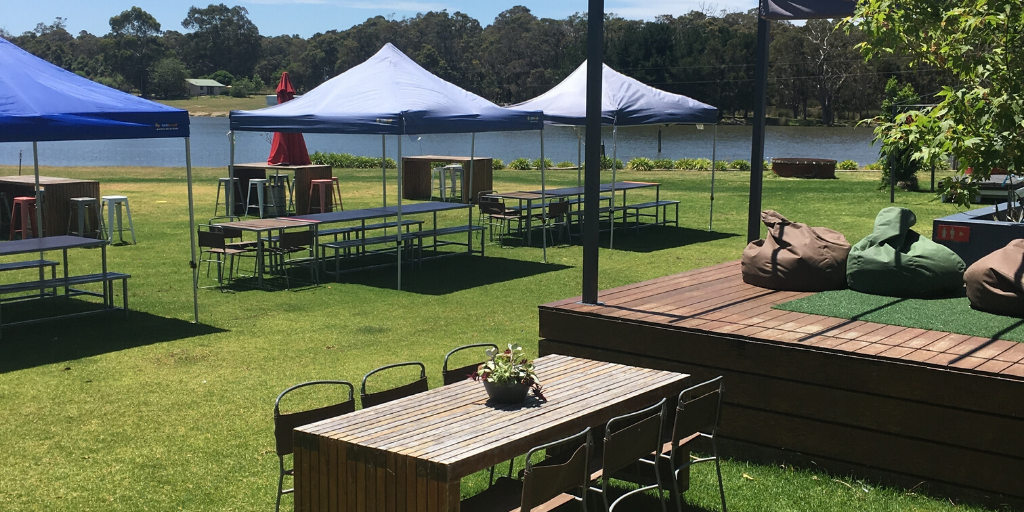 Colonial Brewing
Bramley
Overlooking a large dam, Colonial Brewing Co is a popular brewery in a beautiful setting and also dog friendly. Enjoy the fine beers with your pup anytime of the year – there is plenty of rain/sun shade available. Dog water bowls are available at the water station in the al fresco dining area and you can purchase dog treats at the counter for a gold coin donation to the local pet rescue. Please note that dogs must remain on a lead at all times.
Find other dog friendly pubs & breweries in Margaret River and beyond!
---
Dog Friendly Beaches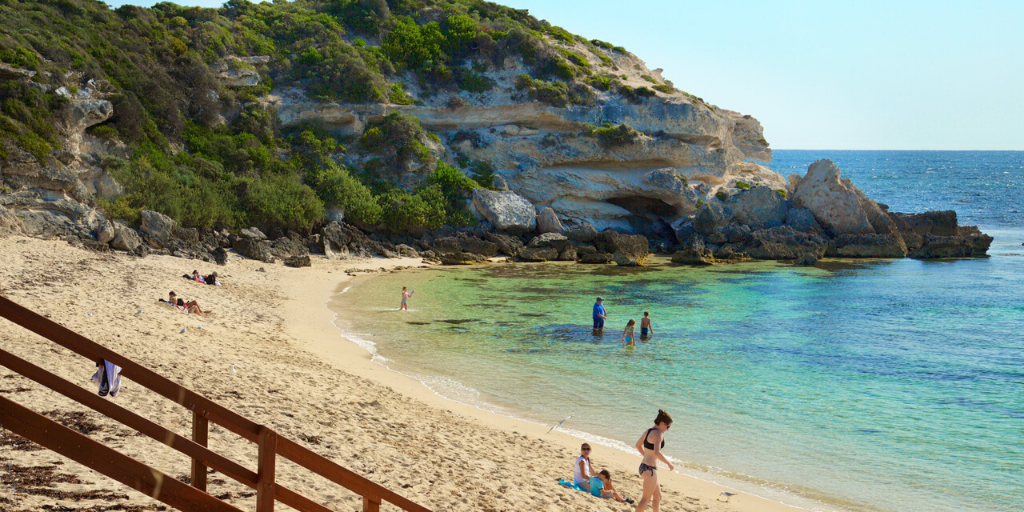 Prevelly Beach
Prevelly
White sands, excellent surf and sheltered rock pools are just some of the reasons why the pristine Prevelly Beach is so popular. But it's also the perfect stretch of snd for you and your pup to swim, fetch and play whilst exploring Margaret River. The dog friendly beach is 24h off leash alongside Mitchell Drive.
---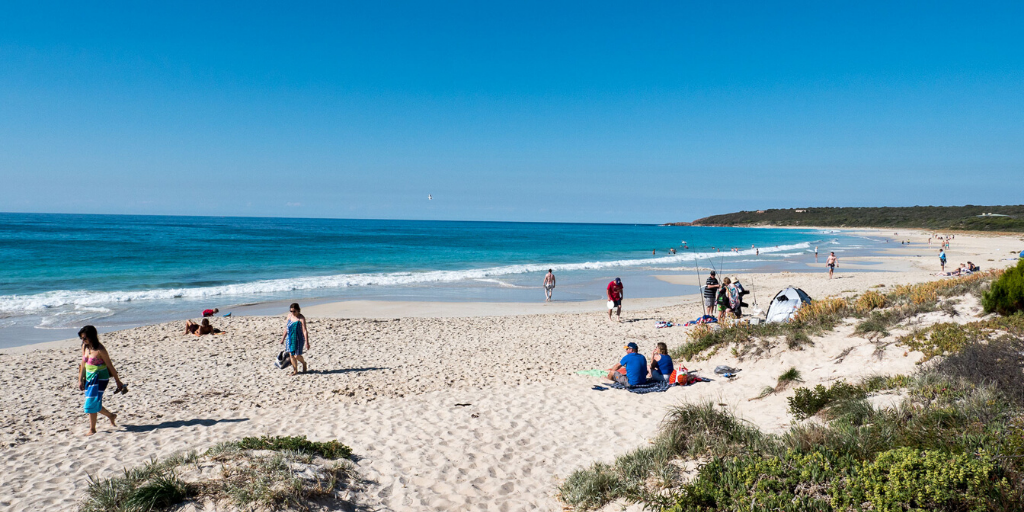 Bunker Bay
Naturaliste
Located towards the tip of Cape Naturaliste, Bunker Bay is a picturesque beach that is a muse-see when visiting Margaret River. White sands, turquoise waters and stunning surrounds await you and your pup. Dogs are welcome off leash at the northern tip of the beach.
---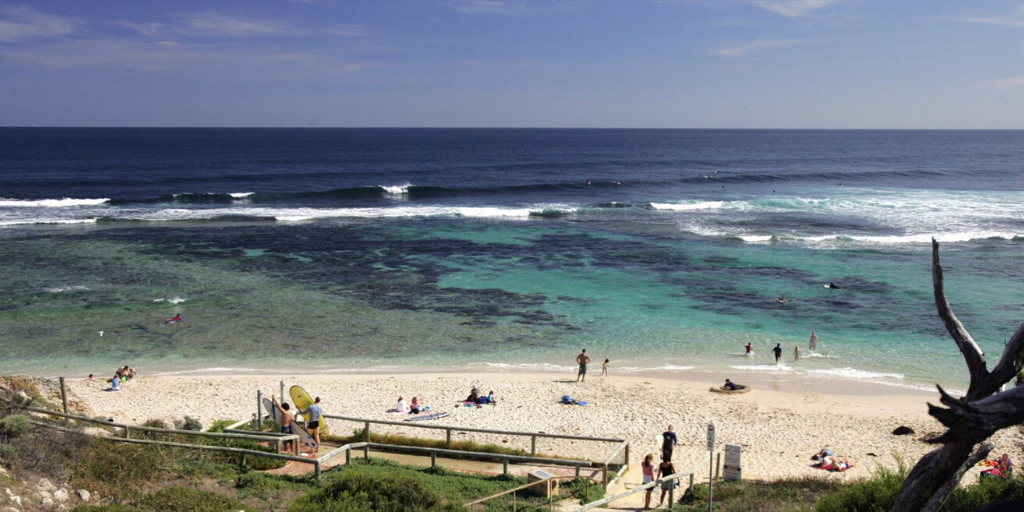 Yallingup Beach
Yallingup
Boasting a beautiful lagoon, Yallingup Beach is the perfect place for exploring shallow waters and snorkelling. Your pup will also love stretching their legs along the golden shoreline. Dogs are welcome off leash at all times on the northern end of the Yallingup Beach.
---
Find other dog friendly beaches all across Australia!
Dog Friendly Camping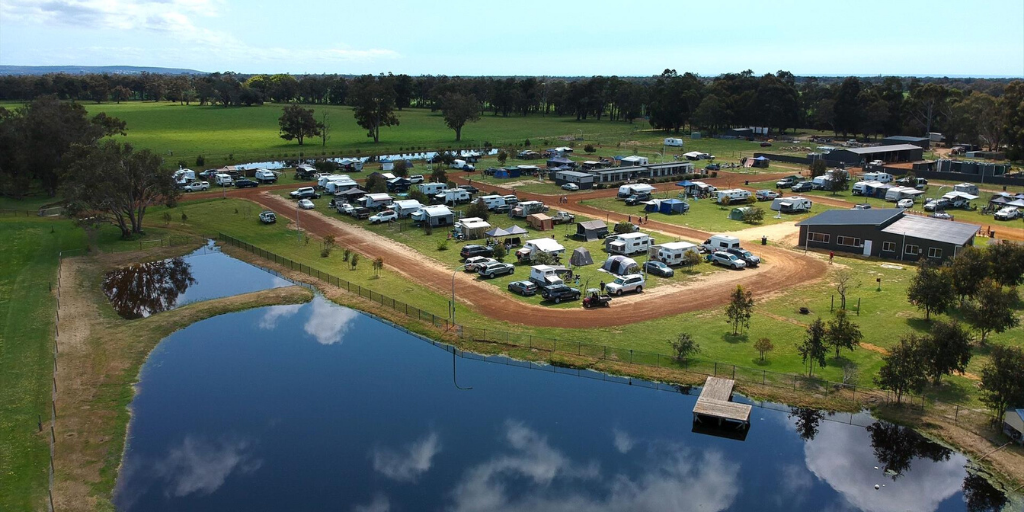 Southern Stars Holiday Park
Anniebrook
Southern Stars Holiday Park in Anniebrook not only allow dogs, but they encourage pups to have a holiday with their owners at this Margaret River campsite. There is access to water and toilets and there are a range of different camping sites available – powered sites, unpowered sites, sites for the Big Rigs, and even fully fenced sites so your dog can enjoy some time off their leash.
---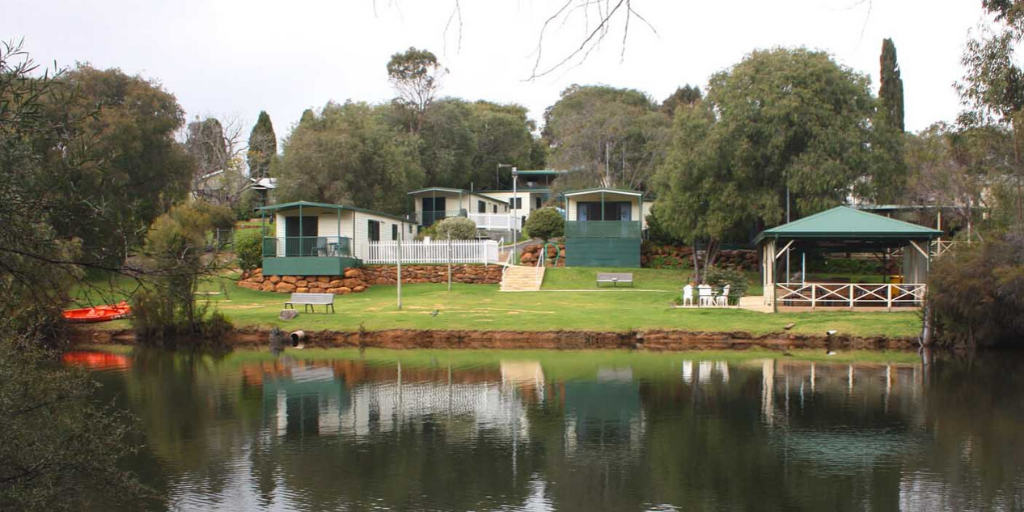 Riverview Tourist Park
Margaret River
Riverview Tourist Park has a unique garden setting undulating from the road down to the riverfront. Within walking distance to Margaret River and surrounded by forest, this dog friendly campsite has a large variety of accommodation options – from holiday units to motel style cabins, to powered caravan and campervan bays.
---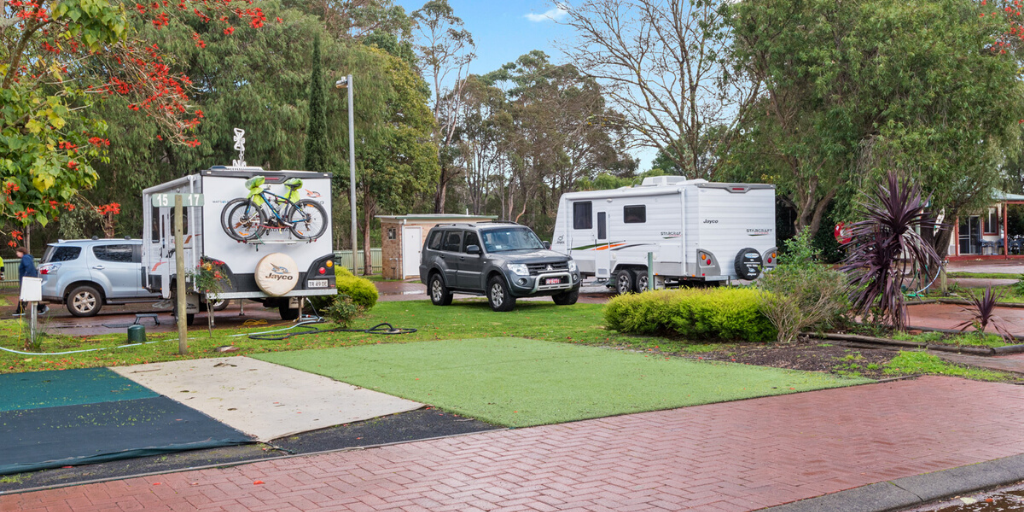 Margaret River Tourist Park
Margaret River
Explore local wineries and explore the scenic forests in the day, and rest your head at night at the dog friendly Margaret River Tourist Park. Located in the centre of Margaret River, the park is perfectly situated for visitors looking to explore the stunning countryside and local attractions. Dogs are welcome on powered and unpowered camping and caravan sites only.
---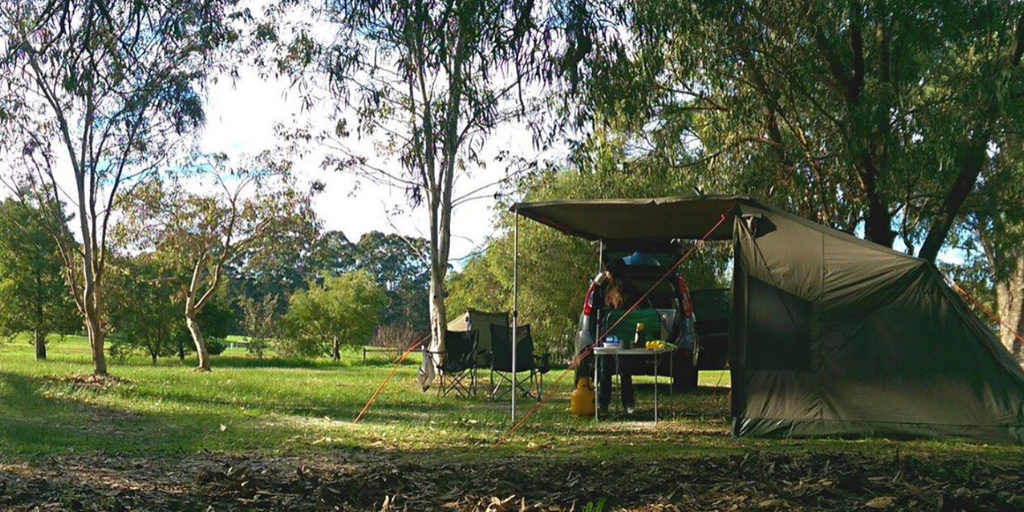 Big Valley Campsite
Rosa Glen
Relax on a working farm in the heart of Margaret River at Big Valley Campsite. The campsite is nestled amongst the hills of a family owned working sheep farm, ten minutes South East of Margaret River, and encompasses a beautiful secret valley hidden from the outside world by natural forest. The friendly staff welcome dogs to the campsite however they must be kept on a lead at all times and kept under control.
Find other dog friendly campground all across Australia!
---
You may also like…