Ultimate Guide to Dog Friendly Yarra Valley
The Best Dog Friendly Wineries in Yarra Valley
One of the main reasons for heading to the Yarra Valley is drinking and purchasing wine. Fair enough, and there are many wineries to choose from. We don't like travelling without our dog, as he surely wants (and deserves) to be part of the experience. Good news is, visiting the Yarra Valley is not just possible with your dog but even recommended in many places. This guide will unleash the best dog friendly wineries, dog friendly pubs & cafes, dog friendly walks & hikes and even a place to go for a swim with your dog. But let's start with the most essential.
Edited by: Ella Holgate
---
Dog Friendly Wineries
There are over 150 wineries in the Yarra Valley, which is best known for the cool climate Chardonnay, Pinot Noir and Sparkling Wines. It's the oldest wine region in Victoria with the first wines planted at Yering Station in 1838.
You can visit most of the wineries without any bookings but we do recommend to check with them in advance as some of them do get very busy during the weekends.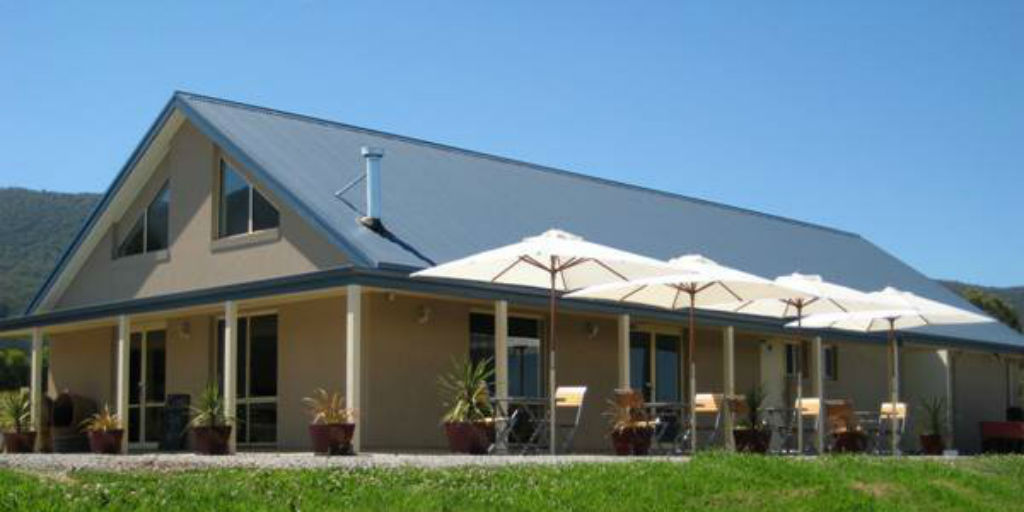 Badger Creek Blueberry Farm
11 Garnook Grove, Badger Creek
Potentially the sweetest place in Yarra Valley to visit. Blueberry wines, ciders, Moscato and plenty more. All of which can be enjoyed with your pup beside you.
---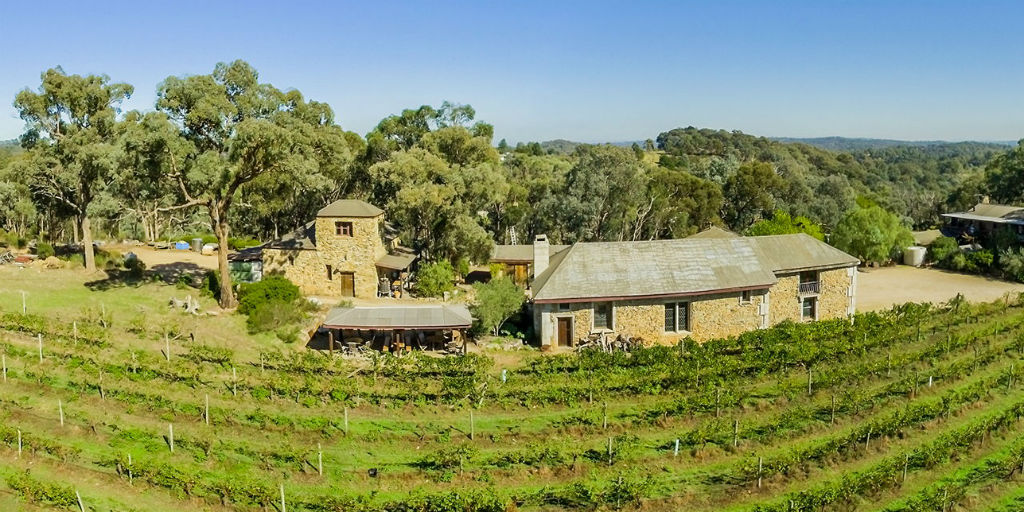 Panton Hill Winery
145 Manuka Road, Panton Hill
Experience the hospitality of a family founded and run dog-friendly boutique winery. You'll discover outstanding architecture reminiscent of Southern Europe, exceptional estate produced wines and delicious light food. Being one of Melbourne's Closest Wineries, it's just 35 minutes from the CBD and 35 minutes from Melbourne Airport. There is a great 24h dog park at Fergusons Paddock in less than 10 mins drive away from the winery!
---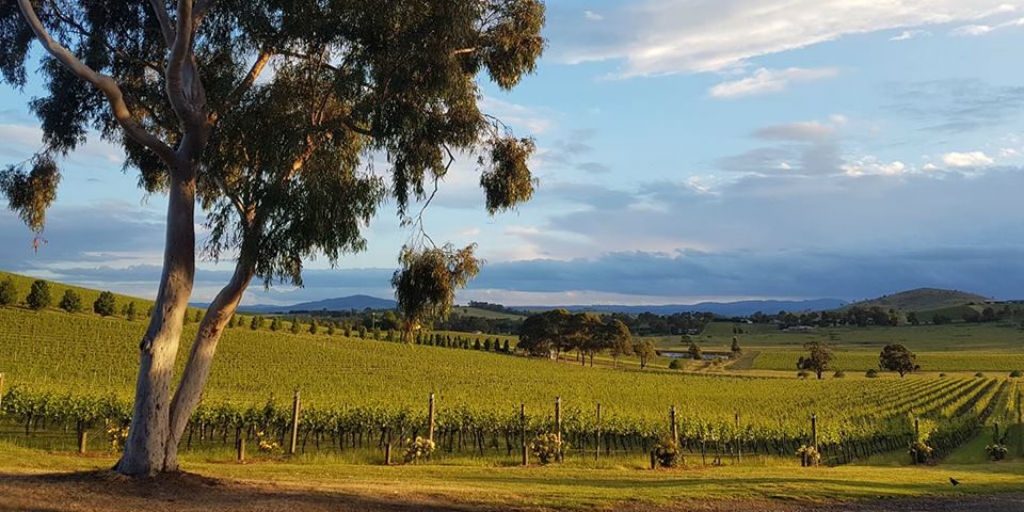 De Bortoli Wines
58 Pinnacle Lane, Dixons Creek
Philosophy at De Bortoli is that great wine begins in the vineyard and should reflect the region where the grapes that made it are grown. Achieving this must involve both vineyard and winery.
In the vineyard, this means thoughtful site selection, vine maturity and a move towards sustainable, biological farming practices that deliver exceptional fruit quality and real environmental benefits. It also involves an increasing embrace of single vineyard wines.
---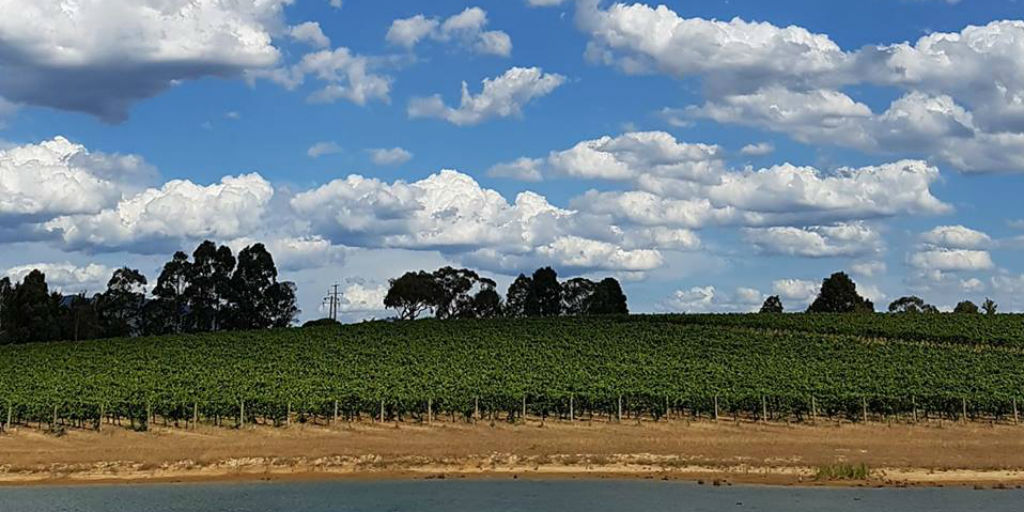 Maddens Rise
Maddens Lane, Coldstream
The Maddens Rise range of wines is focused on a pure expression of the Yarra Valley region. Decisions are made based on the fruit itself, and the climatic variations of each and every season. The consistent quality of wines comes from carefully managing this balancing act. Dogs are more than welcome to join you for a wine tasting, even inside the Cellar Door (subject to other guests being alright with it).
---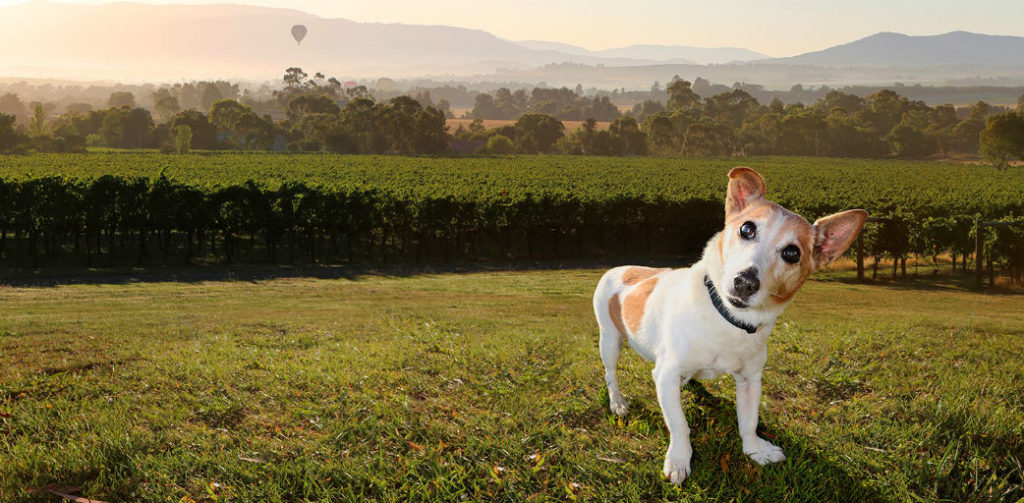 Greenstone Vineyards
179 Glenview Road, Yarra Glen
Greenstone Vineyards is known for their dog friendliness. Even dog touring companies regularly pay them a visit. Dogs are allowed on the covered deck and on the large open lawns.
---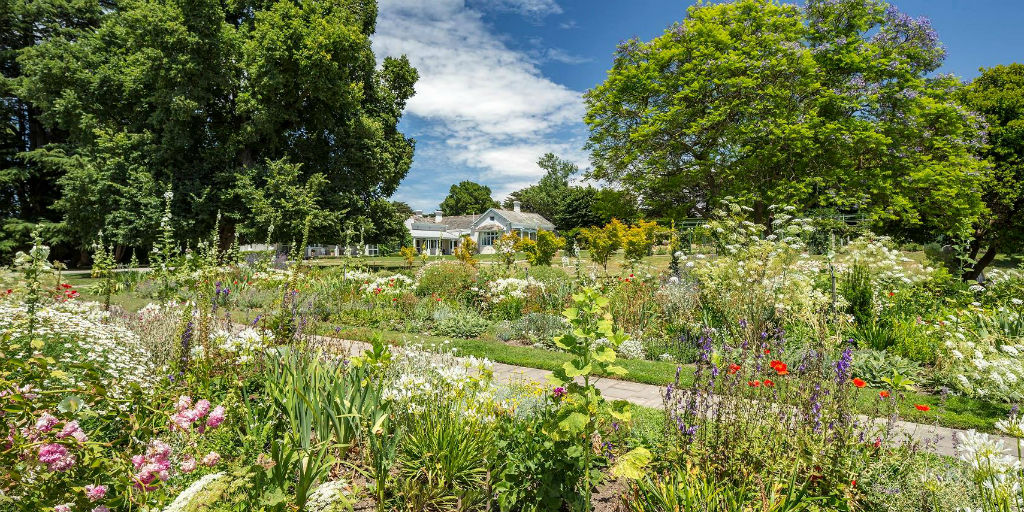 Coombe Yarra Valley
673 Maroondah Highway, Coldstream
Enjoy a glass of wine and platter / light lunch options from the cellar door menu or maybe a game of croquet in the infamous hedge while taking in the beauty of the flora and fauna surrounding the winery. Dogs are welcome to join you in the outside seating area.
---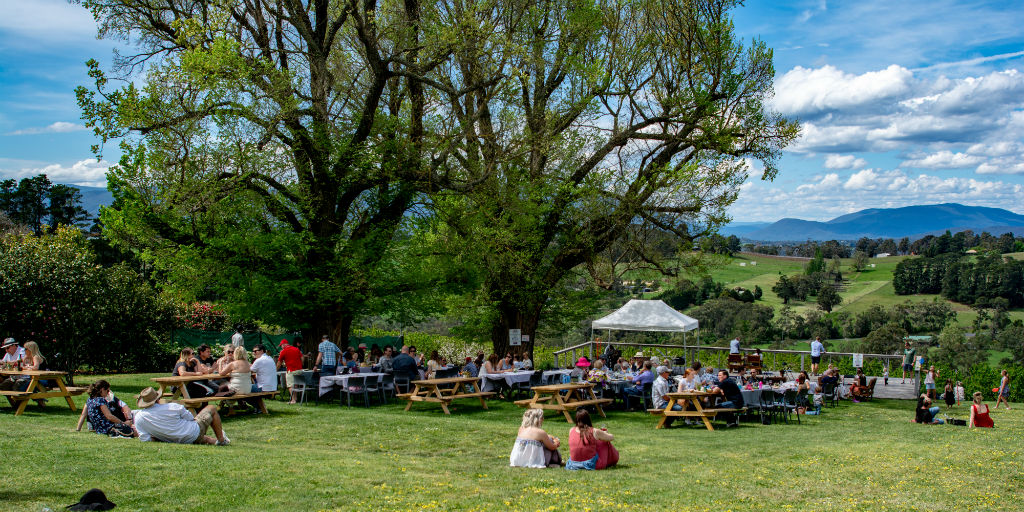 Seville Hill
8 Paynes Road, Seville
Although Seville Hill doesn't allow dogs inside the Cellar Door, you can bring your pup with you to enjoy a glass of wine on the lawns. Very enjoyable vibes but check the weather forecast as there is not much shelter from rain or sun.
---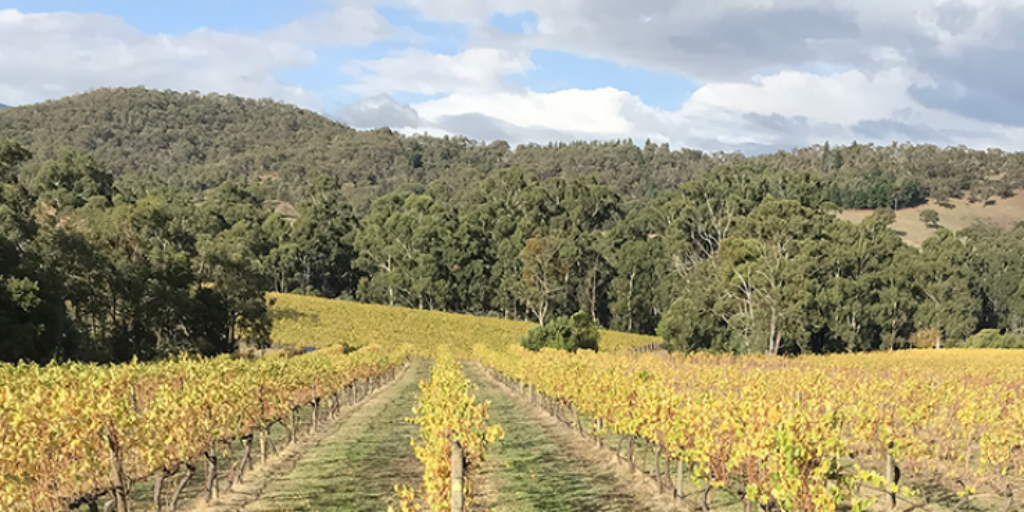 Steels Gate Wines
1974 Melba Highway, Dixons Creek
Steels Gate Vineyard, situated at 230m above sea level, was planted in the late 1970s on an undulating slope of friable grey loam soils. Completely naturally irrigated and hand nurtured, surrounded by National Park, the vines are cared for by hand and the grapes carefully hand picked at the perfect harvest time. For a unique wine-tasting experience, sit next to the vines on a picnic blanket with your dog and simply chillax.
---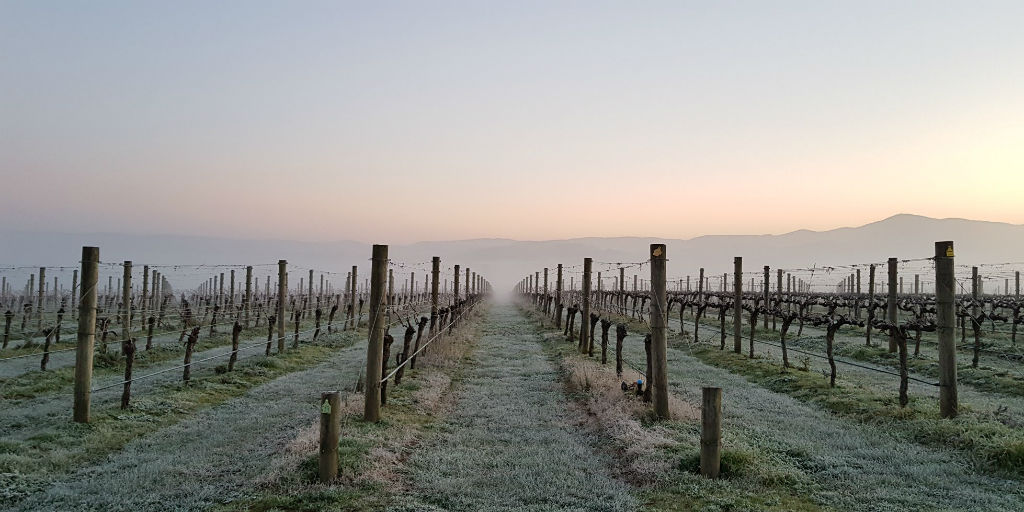 Warramunda Estate
860 Maroondah Highway, Coldstream
Explore the home-grown wines at the Warramunda Estate cellar door with a plate of small bites, cheese or charcuterie. Dogs are allowed at the serviced and covered outdoor area.
---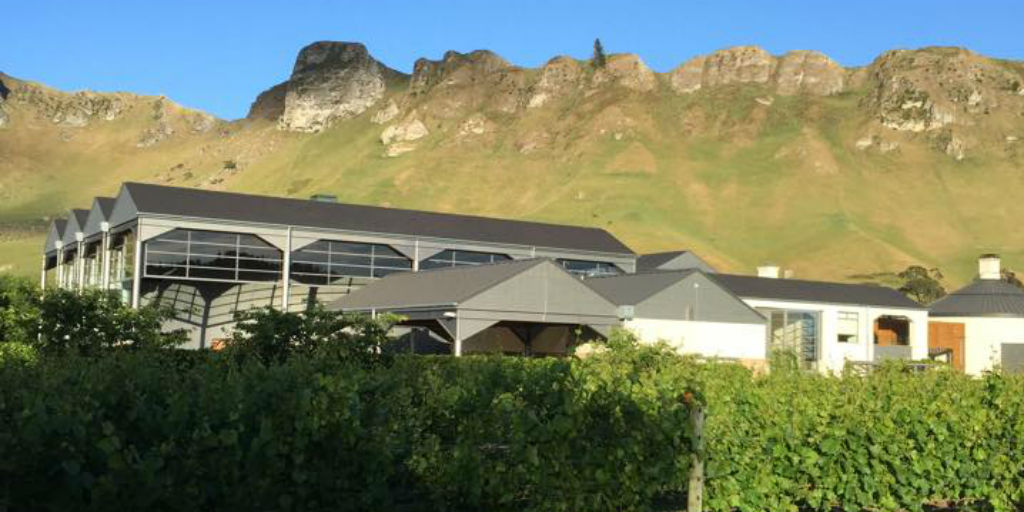 Seville Estate
65 Linwood Road, Seville
Winery not to be missed with your dog! Seville Estate won the 2019 James Halliday Winery of the Year award and they welcome your pooch to enjoy every inch of it. Dogs are welcome inside the Cellar Door to make sure nobody misses out on tasting their award winning wines.
---
You can find all dog friendly wineries in the Yarra Valley (and beyond) from Pupsy Dog Friendly Wineries directory.
For the ULTIMATE winery experience with your dog you can book your private luxury packages with Pooches & Pinot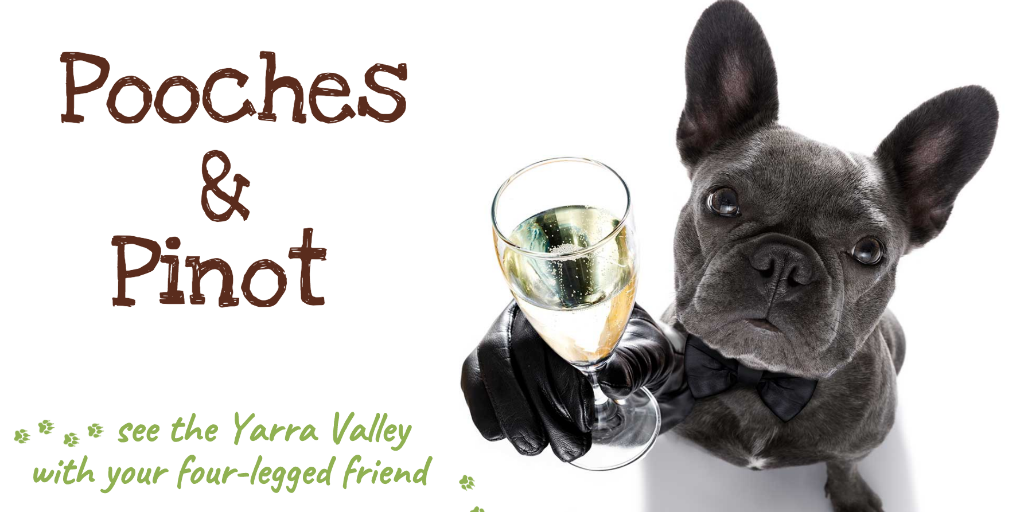 ---
Dog Friendly Accommodation
Finding a place to stay with your dog is always a bit of mission as still too often the answer is a straight no when you are travelling with your pooch. We have listed some of the most amazing dog-friendly places in the Yarra Valley for you to choose from. They are all well located close to the main towns, wineries and other attractions in the valley.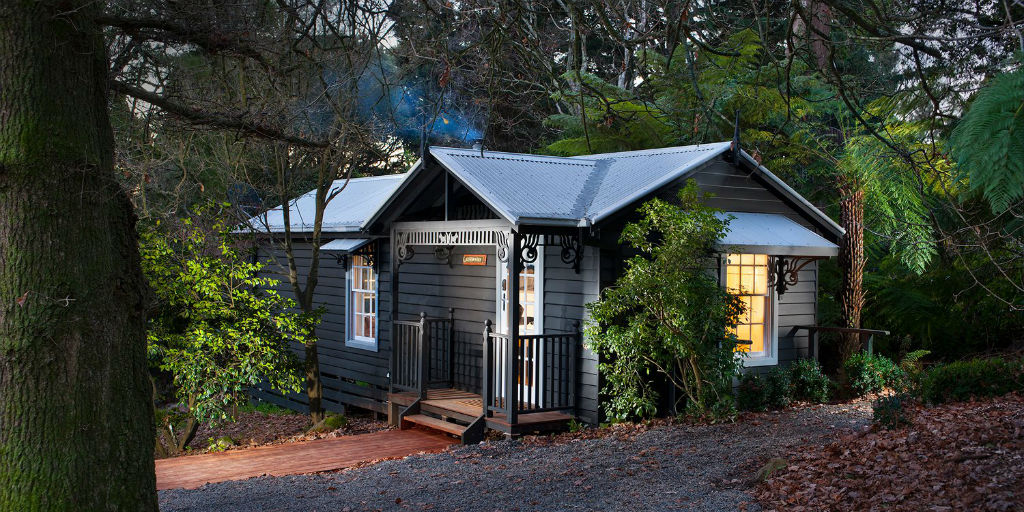 Leddicott Cottage
11 Cards Lane, Olinda
This is a beautiful hidden cottage in Olinda, close to the dog-friendly hikes and cafés. The fireplace will warm your pooch in the winter and 1.5 acres of historical garden settings will give you and your dog plenty of room to roam.
---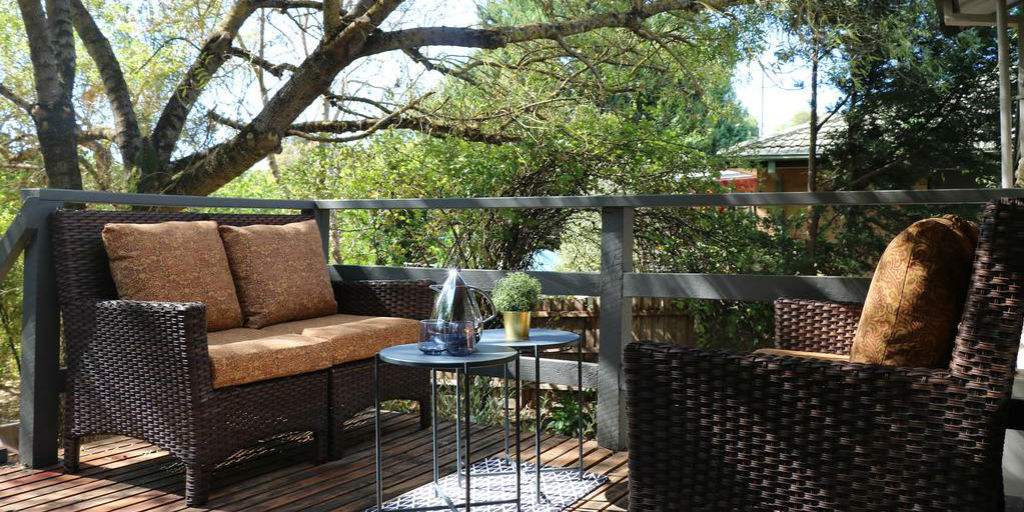 Haig Avenue
Haig Avenue, Healesville
This cosy little dog-friendly cottage is only a few pawsteps away from Healesville shops, bars and the Four Pillars Distillery. There are also plenty of great walks and hikes nearby that you can do with your dog.
---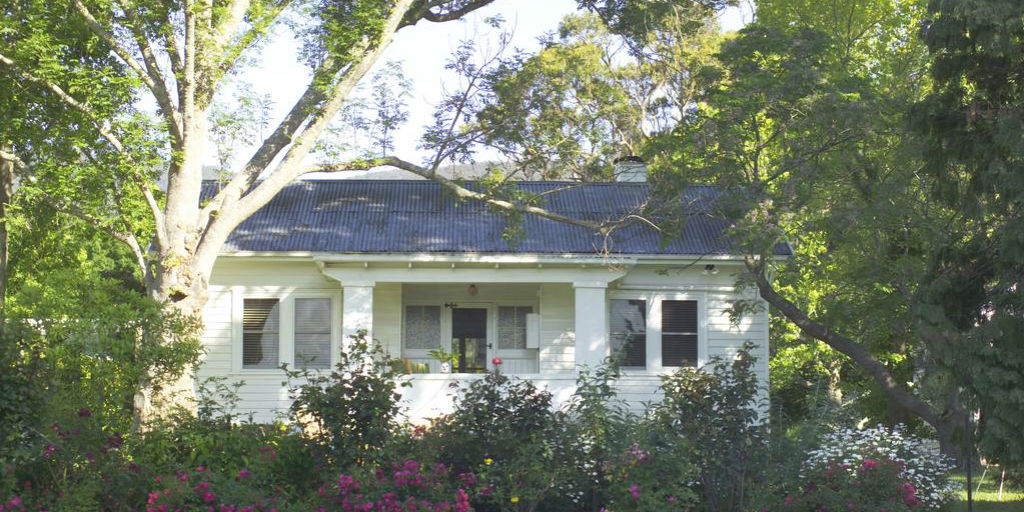 Harvest Farm
101 Badgers Avenue, Badgers Creek
This dog-friendly farm-house is surrounded by the best flora and fauna that the Yarra Valley has to offer. This tranquil setting is guaranteed to make you forget your daily routines and enhance your visit to the valley with your dog.
---
Dog Friendly Pubs & Bars & Cafes
Yarra Valley is known for its culinary experience as well as great bar and café scene. The main towns in the region are Coldstream, Lilydale, Yarra Glen, Dixons Creek, Seville and Healesville, out of which Healesville is the clear centre for the active bar scene.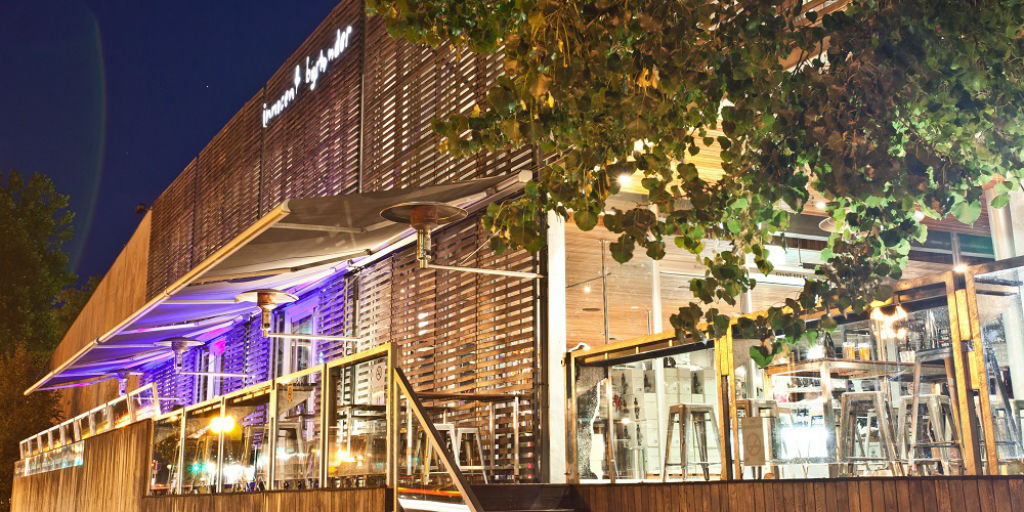 Innocent Bystander
316 Maroondah Highway, Healesville
A dog-friendly Winery Cellar Door comes to town! Visit dog-friendly Innocent Bystander for delicious wine, local produce, artisan pizza and tasty paella, or enjoy a non-wine option such as the real cider, local beers and spirits or great coffee. Dogs are welcome in the heated and covered outdoor area.
---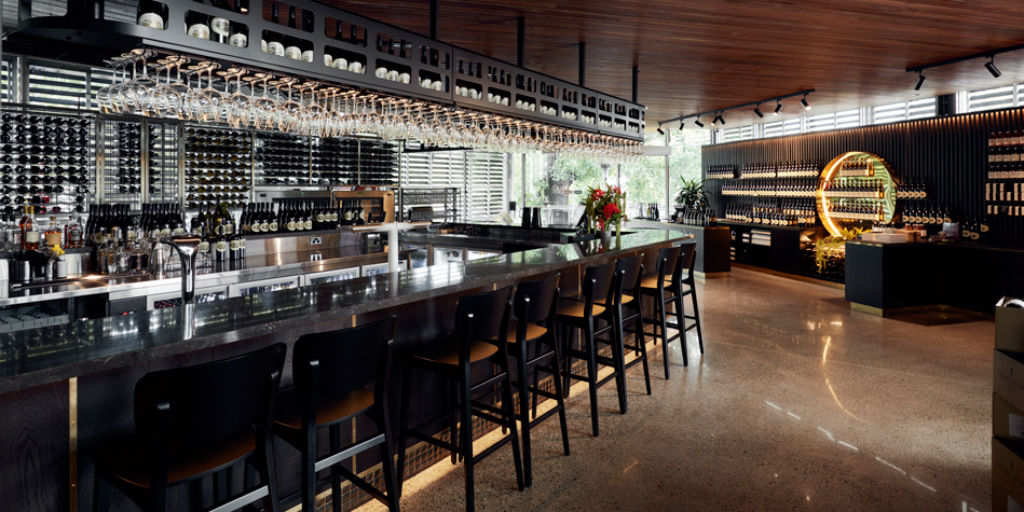 Giant Steps
336 Maroondah Highway, Healesville
Giant Steps is another beautifully designed Cellar Door turnd bar/restaurant in Healesville. It is located right next door to Innocent Bystander, making the block one of the must-visit spots in Healesville. As with its neighbour, dogs are allowed in the partly covered outdoor area.
---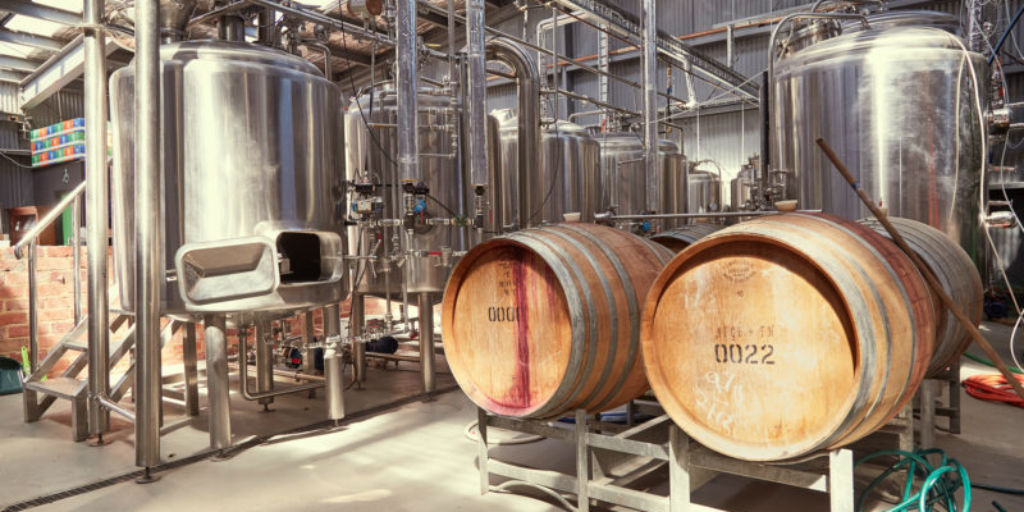 Watts River Brewing
7 Hunter Road, Healesville
Two young families passionate about creating high quality, brewer driven beers that could be shared with everyone came together to create the Watts River brand. Watts River is comprised of brewers Aaron and Ben with over 11 years industry brewing experience and their wives Emily and Hanna. Dogs are an essential part of beer culture and therefore they are allowed everywhere, as long as they are kept under control.
---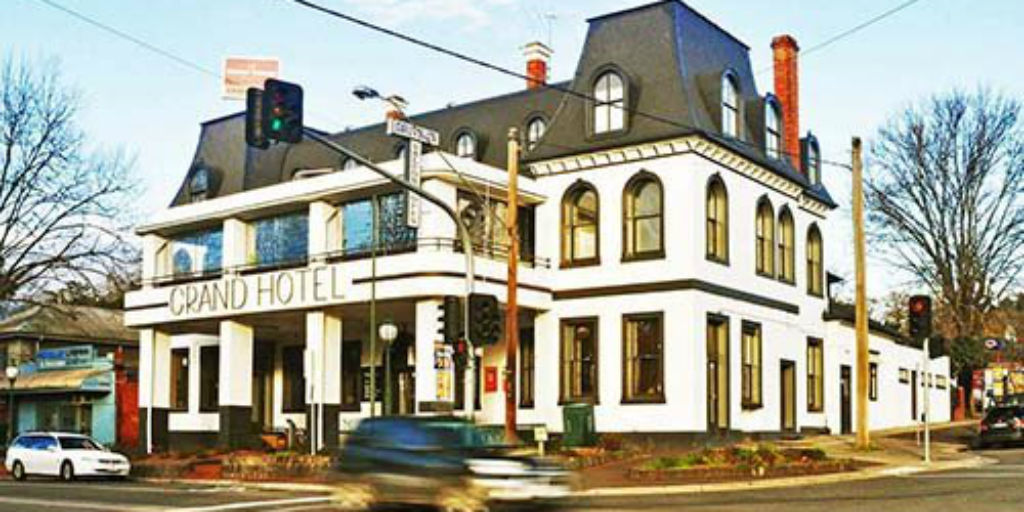 The Grand Hotel Healesville
270 Maroondah Highway, Healesville
"The Grand Old Lady" with a modern twist focuses on showcasing local produce and wines. Whether you are looking for an afternoon catch up for drinks with friends, a family meal or a social gathering to wine and dine, The Grand Hotel is the perfect dog-friendly pub to visit with your dog. Dogs are allowed in the beer garden and the front verandah.
---
Dog Friendly Cafes
Yarra Valley is full of cafés and most of them "allow" your dog to sit under the table with you but there are others that actually LOVE your dog as much as you do. We have listed the most welcoming dog-friendly cafés in the region you should visit for that morning brew, brekkie or lunch!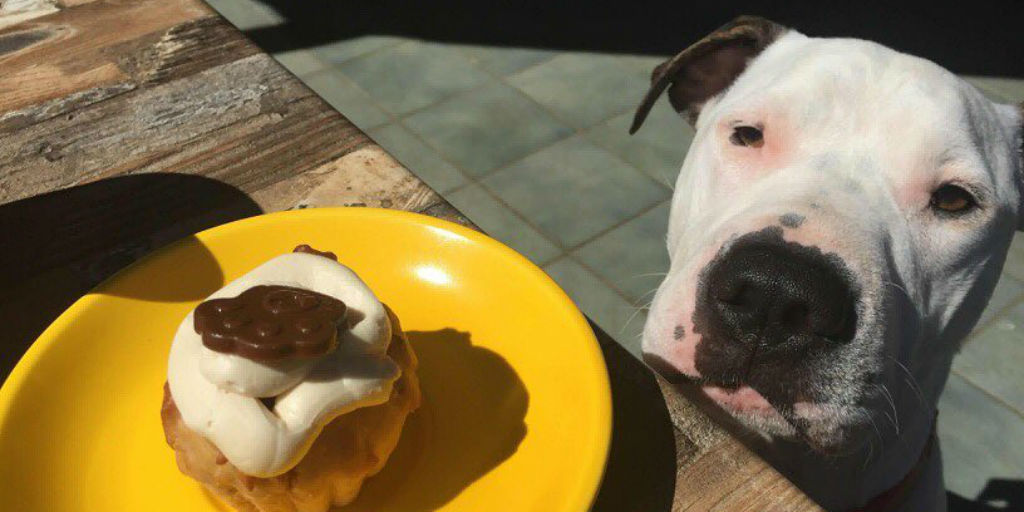 Wagtime Cafe
1526 Mt Dandenong Tourist Rd, Olinda
The name says it all! Wagtime Café is super dog friendly, and has many four-legged regulars. Dogs are welcome in the outdoor seating area, or should we say laying area, as they even have doggie beds to maximise the comfort of your pup.
---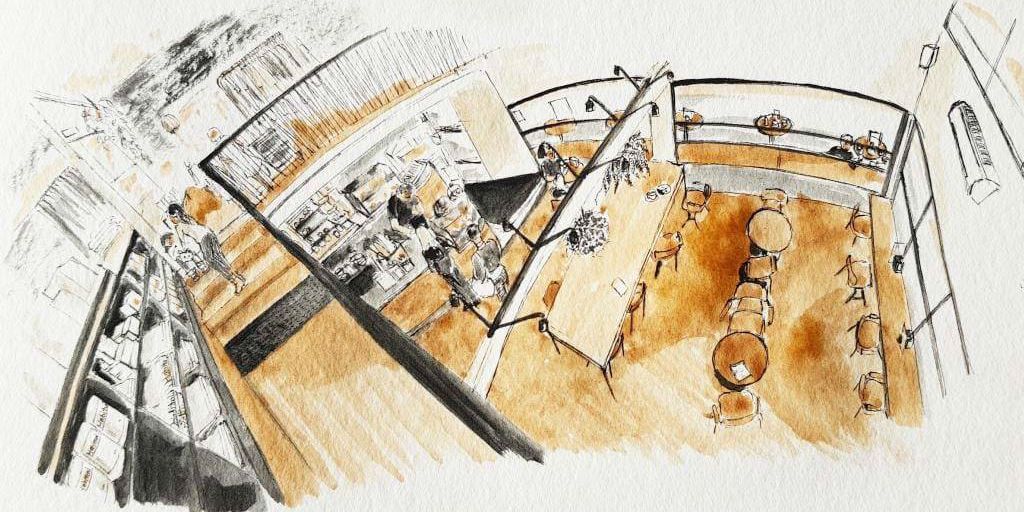 Habituel
314 Maroondah Highway, Healesville
Think freshly brewed coffee, on-premise baked sourdough and a pleasant undercover outdoor seating area inviting you and your dog to start the day in the most relaxing way you possibly can. This is Habituel and we highly recommend you check it out especially if you are staying in the area. By the way, the artwork above is made by their very own espresso.
---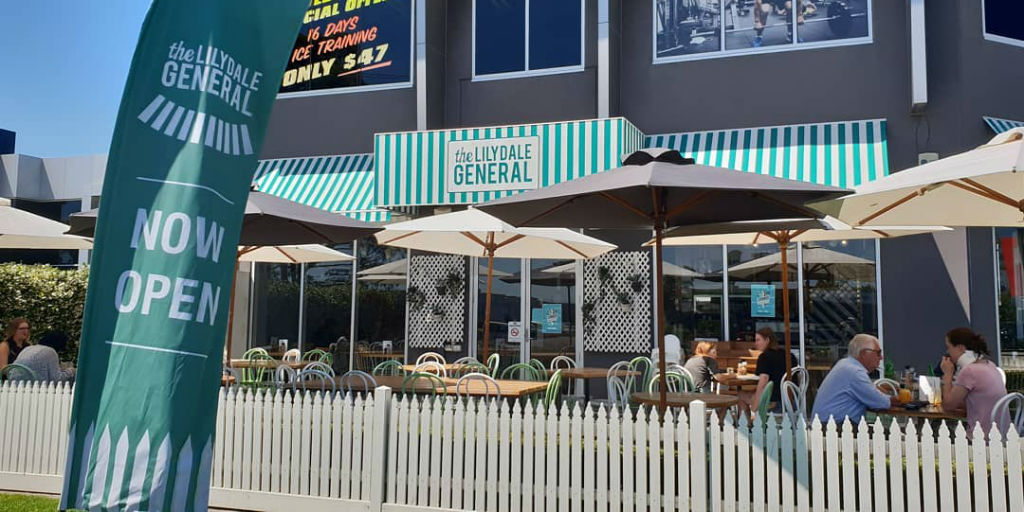 The Lilydale General
110 Beresford Road, Lilydale
Whether you are after something hearty or healthy The Lilydale General has it on the menu, from fresh berries and fruits with granola to the mouth watering General's Burger. Dogs are welcome in an outdoor seating area and we can almost guarantee they will have some four-legged company! Visit the nearby Lilydale Lake off leash park / beach for a play and complete the morning with a coffee at The Lilydale General.
---
Non-wine related activities
If you are spending more than a day in the valley (which we highly recommend), there are plenty of other things to discover than just wine. Take your dog for a swim, meet other dog owners in the off leash parks or follow the historic Warburton Railway line that used to service the agriculture industry 100 years ago.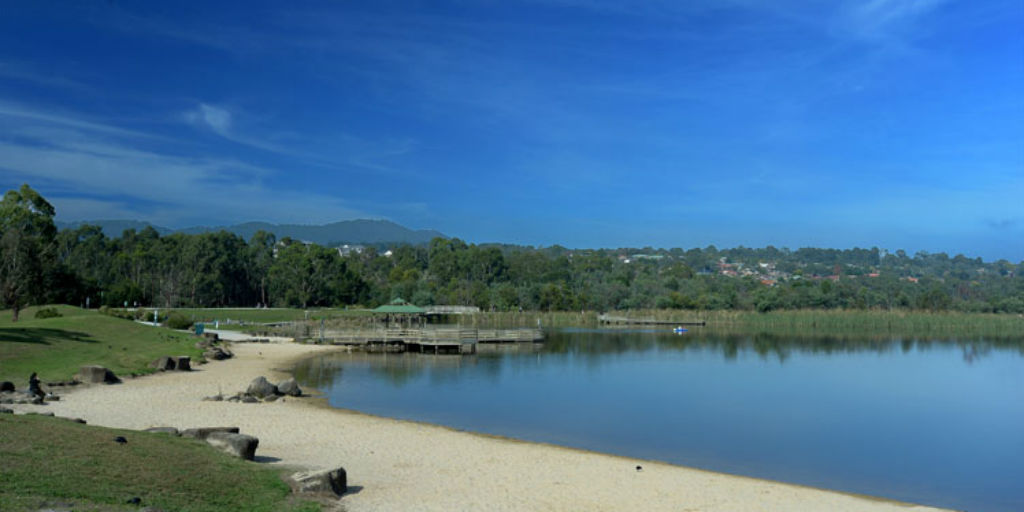 Lilydale Lake
Lilydale
Lilydale Lake has several 24h off leash areas but the one we recommend is the sandy beach right next to the lake where your dog can have a splash in the water. There is no better way for your pup to start the day than by running freely on the soft sand and having a little swim. Go to the nearby The Lilydale General for an after play coffee / breakfast.
---
Maroondah Reservoir Park
Healesville
Maroondah Reservoir Park is a massive area offering hundreds of kilometres of dog-friendly walking tracks along the lake and in the bush! It is something a little different to explore when visiting the Yarra Valley. Take a picnic basket and enjoy this beautiful slice of nature before heading to the wineries
---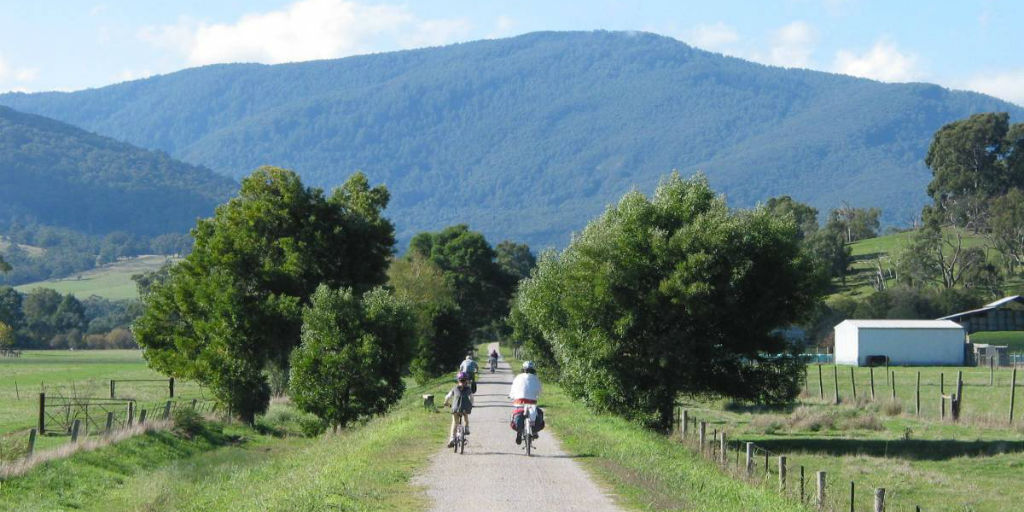 Warburton Historic Rail Trail
Lilydale – Warburton
Follow the historic railway line through the valley from Lilydale all the way to Warburton (or just parts of it). This stunning dog-friendly hike (on lead) provides you and your dog the most amazing views of what the Yarra Valley has to offer
---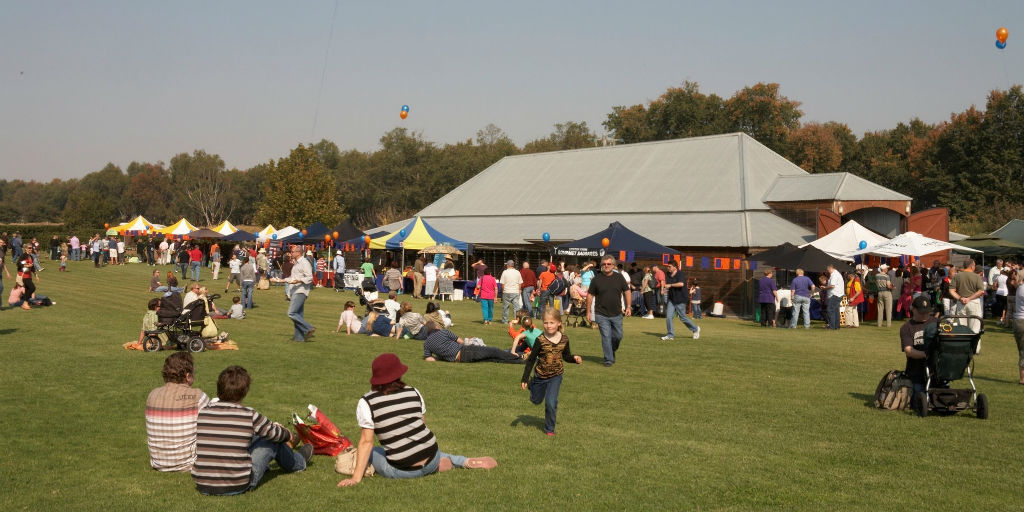 Yarra Valley Farmers Market
Punt Road Wines, Coldstream
Held every third Sunday of the month between 9am – 2pm, Yarra Valley Farmers Market offers something little different to explore with your dog.
---
There are several off leash areas in the region. CLICK HERE to find all official off leash parks within the Yarra Ranges.
That's it; you're all set for your adventure to the Yarra Valley with your dog! For other dog-friendly guides, visit Pupsy Destination Guides.