Badger Creek Blueberry Farm | Dog Friendly Winery in Badger Creek
Have you ever tried Blueberry Wine? You're in for a treat.
Come in for a tasting at our cellar door, we have quite a range, from Moscato to Sparkling and fortifieds. We're also home to St Ronan's Cider, their apple & pear, ciders are made 'method traditionelle', and were awarded Best Cider at the Australian Cider Awards in Oct 2017.
Bring the kids and dog (yes we're dog-friendly, in fact we're horse friendly too for that matter!) – let the kids and dog run around on the lawn while you enjoy a platter while you're here, sit in front of the fire in winter or outside with the views if it's sunny. In summer we have fresh berries for sale and frozen ones the rest of the year. We're open Thurs to Sun 10am – 5pm, so see you soon.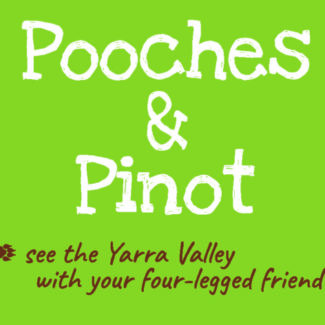 Discovered by Pooches & Pinot |
Discover other dog friendly places in the area