Dog Friendly Adelaide Hills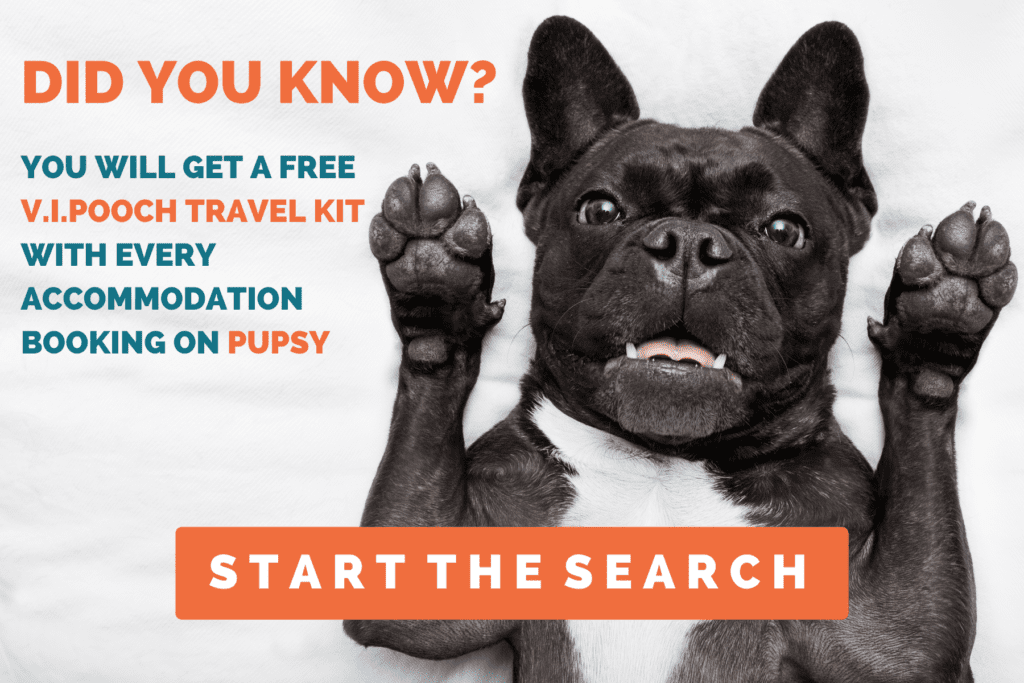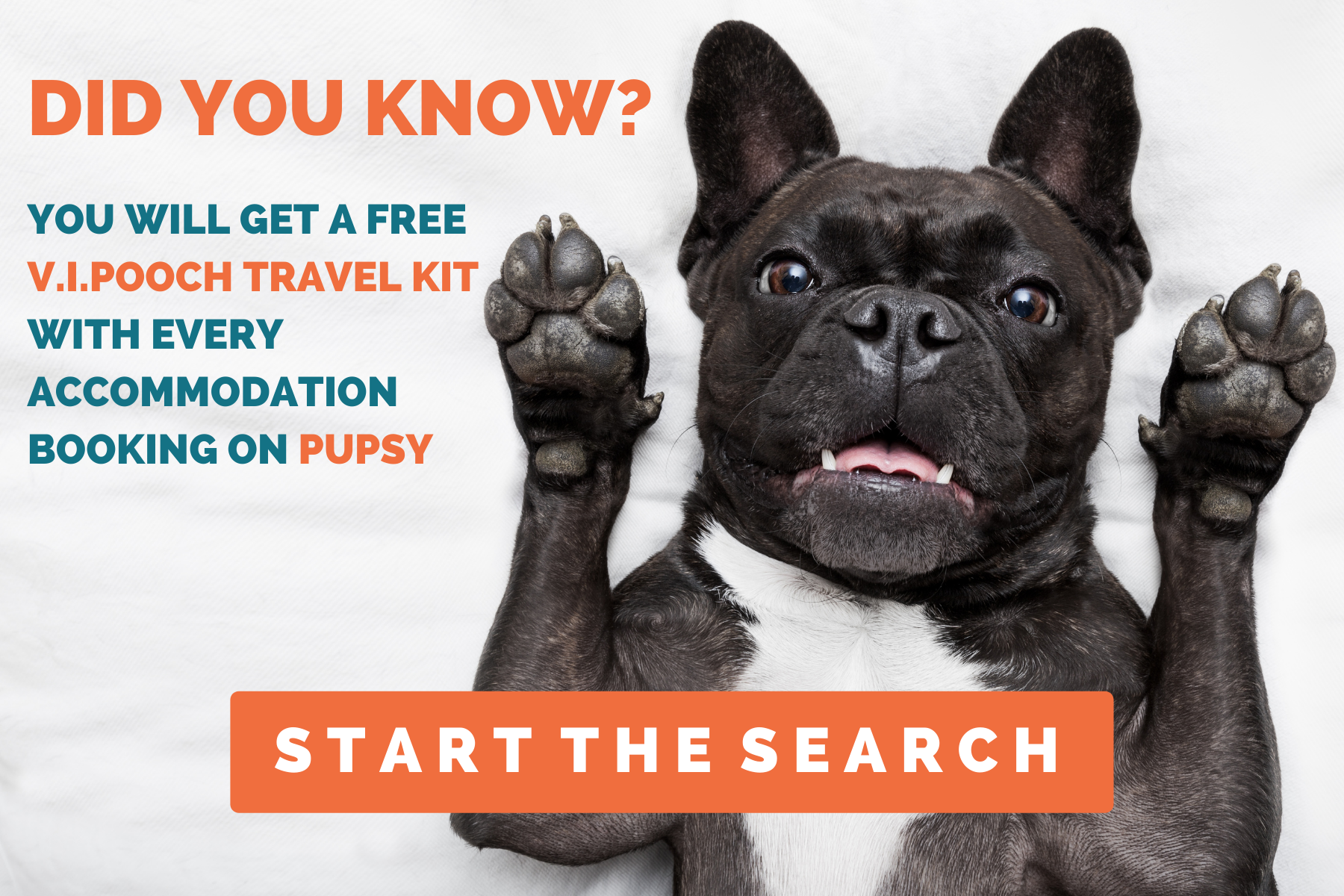 Find the best dog friendly wineries, pubs, cafes, walks and more to visit in Adelaide Hills!
The Adelaide Hills is a rugged area east of Adelaide in South Australia. Known for its dog friendly wineries and cool-climate wines, it centres on the mountain and busy city of Mount Barker. Former German settlements include leafy Hahndorf, with its dog friendly pubs, and Lobethal, famed for its handicrafts and Christmas lights. The Hills are home to some of the best dog friendly walking trails in South Australia and pawsome dog friendly cafes, pubs, bars and wineries to visit with your pooch!
Here's your Ultimate Guide to Dog Friendly Adelaide Hills!
GUMERACHA & BIRDWOOD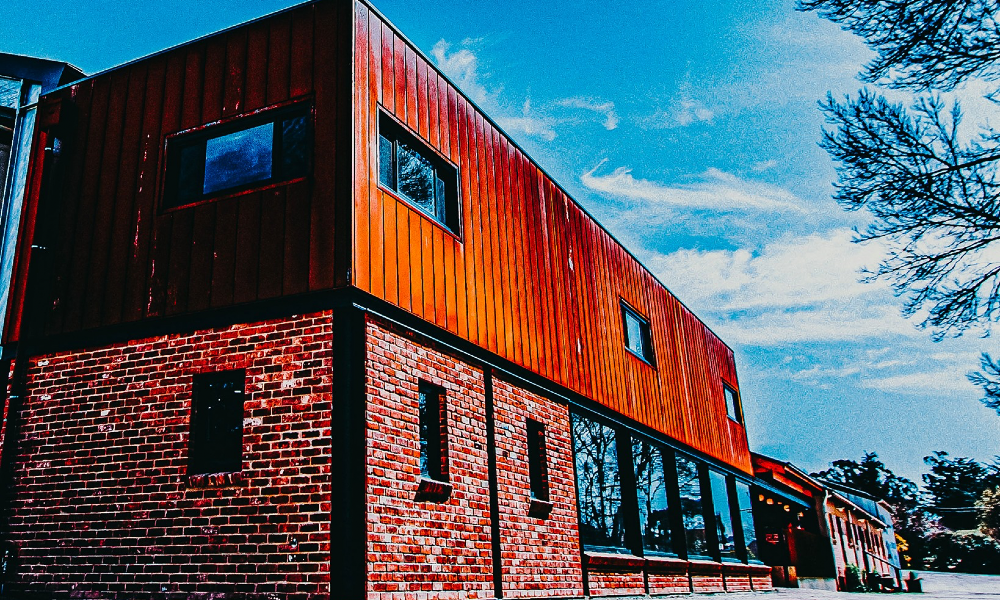 Applewood Distillery
24 Victoria Street, Gumeracha
Applewood Distillery is a dog friendly bar in Gumeracha. Small batch, handcrafted spirits to reflect the sites and soils we belong to. Dogs are allowed everywhere except on distillery tours (as it's a production zone). There is a covered outdoor area for doggos too.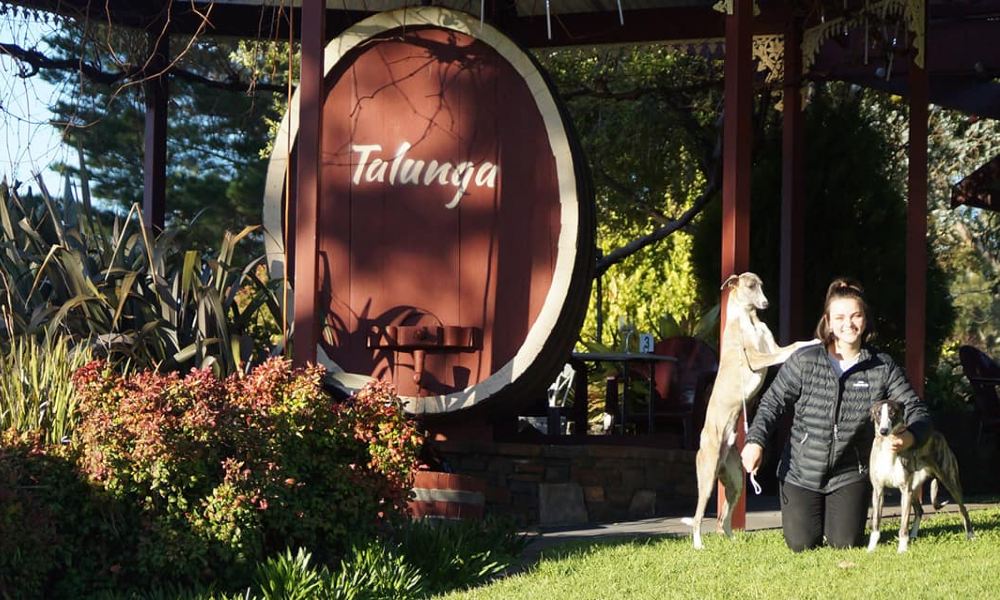 Talunga Estate Winery
198d Torrens Valley Road, Gumeracha
Talunga Estate is a dog friendly winery with cellar door tastings of a selection of local boutique wines. Their café is fully licensed, serving a selection of quality foods including platters, the best salt & pepper squid in the Adelaide Hills and the best local gourmet pizzas. Dogs are welcome on the outdoor seating area.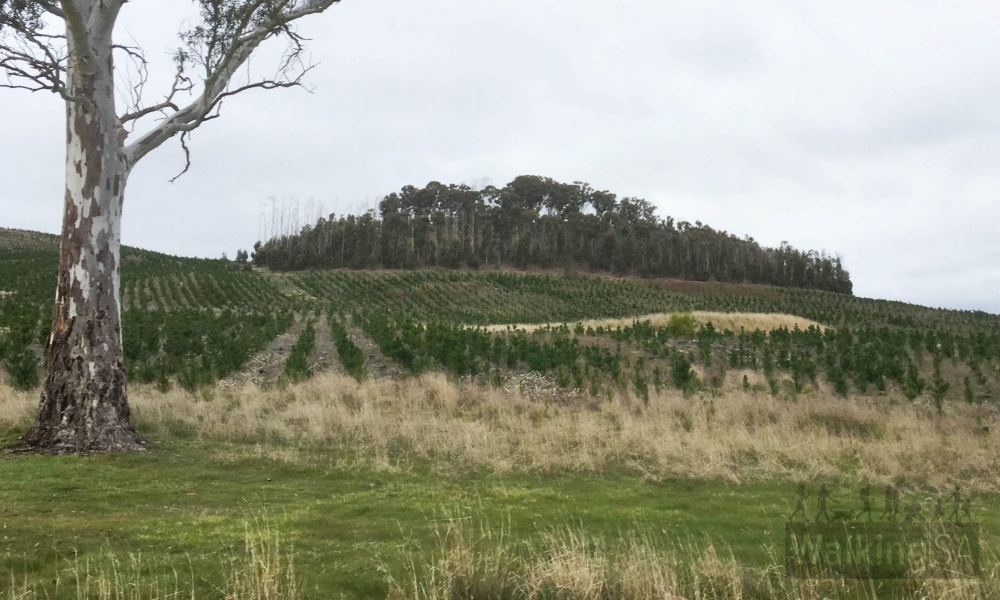 Anderson Loop Trail
Chain of Ponds
Anderson Loop Trail is a dog friendly hike through the Bennetts Forest. Being a commercial forest, the pine forest here on this trail was logged and replanted. However the native scrub and remaining forest in the south-east section of the trail is particularly delightful, and there are good views from the high areas.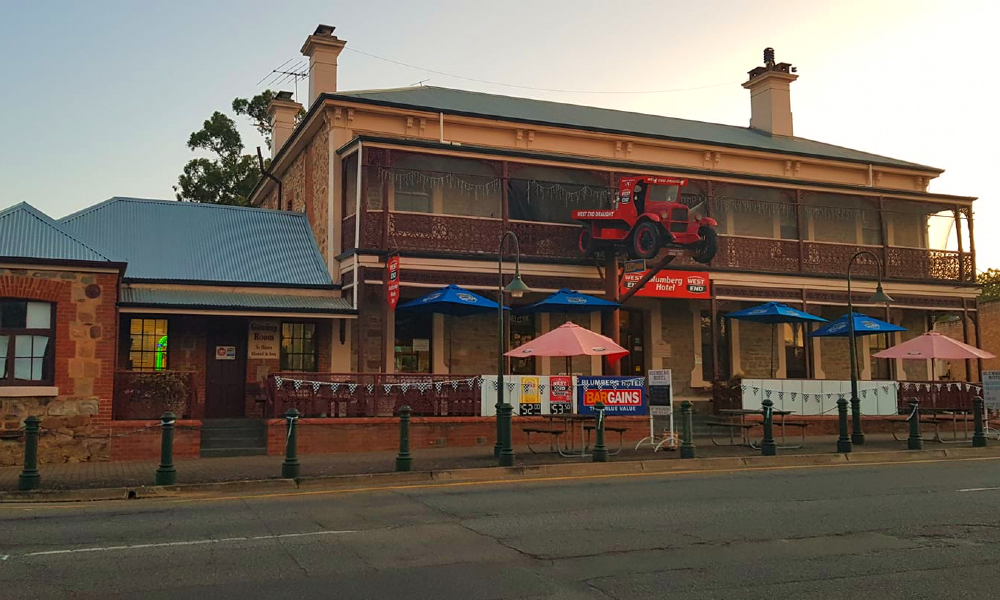 The Blumberg Hotel
24 Shannon Street, Birdwood
The most photographed hotel in the hills, the dog friendly Blumberg Hotel offers great hearty country meals and a wide selection of local wines. Sit back and relax on the verandah with your pet pal on a sunny afternoon as you watch the world go by.


BOOK DOG FRIENDLY ACCOMMODATION ON PUPSY!
Bronte Manor | Clare
Guests 10 | Bedrooms 4 | FROM $200 / night

LOBETHAL & WOODSIDE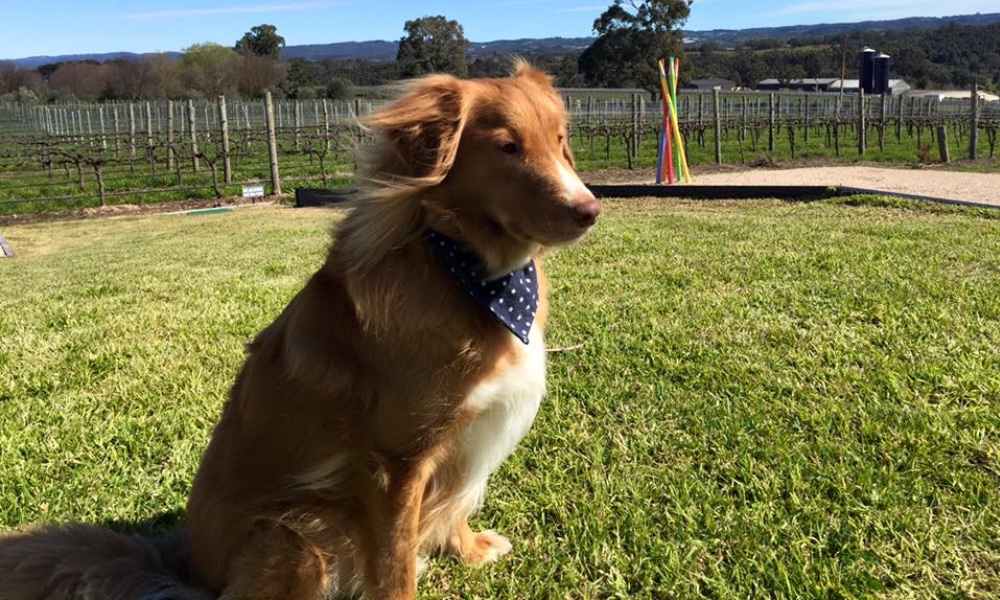 ArtWine Estate
72 Bird In Hand Road, Woodside
Artwine is an architecturally designed cellar door situated in the beautiful Adelaide Hills where you can feast on gourmet local produce and taste delicious wine varieties with your canine companion in tow. Dogs are allowed to join owners outside and water is available.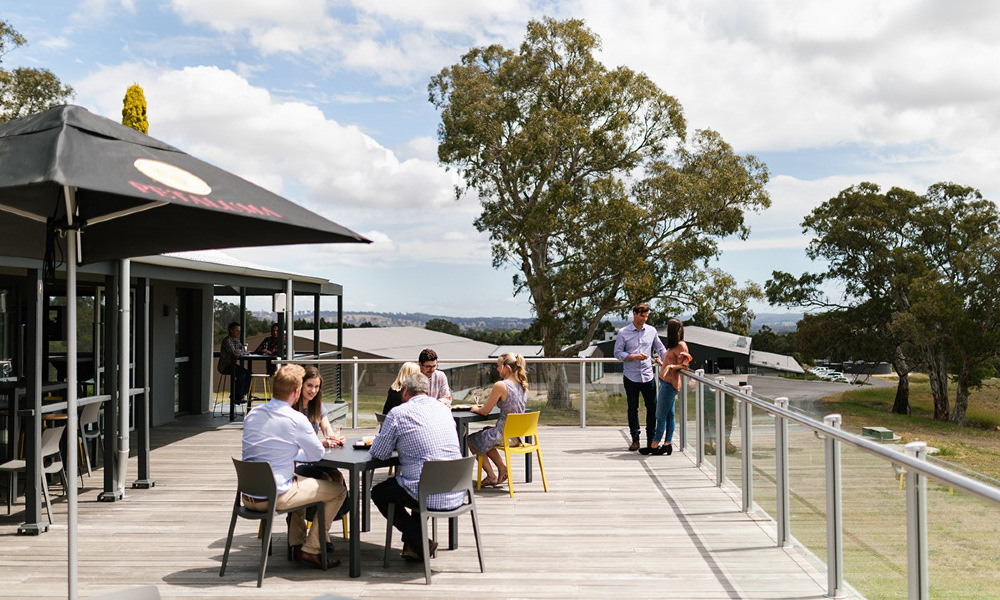 Petaluma Winery
254 Pfeiffer Road, Woodside
Petaluma is a dog friendly winery founded in 1976. They craft ultra-premium wines by carefully selecting the best sites within a particular region suited to a chosen variety. The Cellar Door offers expansive views of the Adelaide Hills, the converted farmstead has a modern, elegant interior in which to enjoy a fine wine experience. Dogs are welcome on the large outdoor seating area and even inside when the cellar door is not too busy.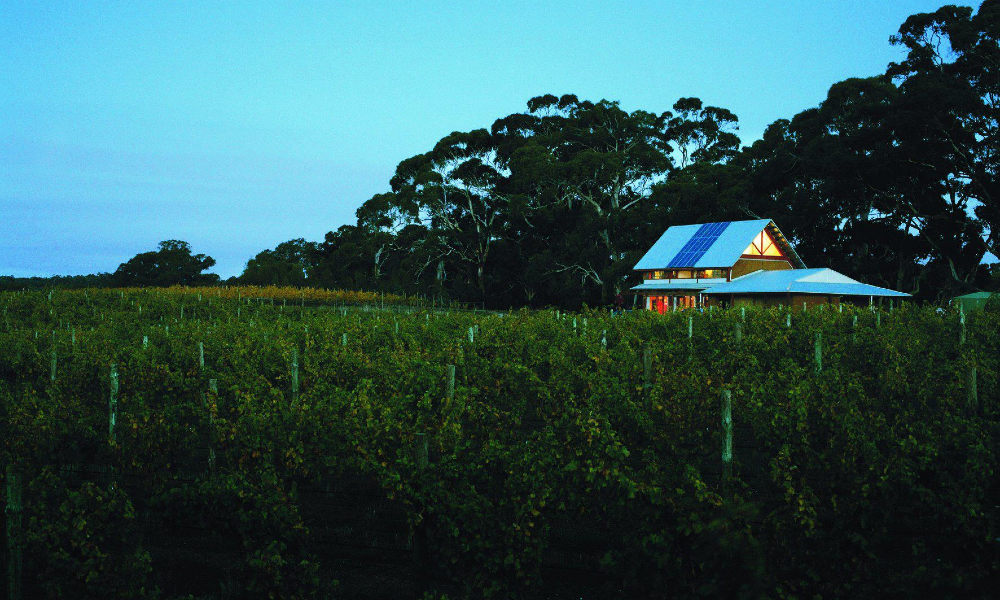 Lobethal Road Wines
2254 Onkaparinga Valley Road, Mount Torrens
Lobethal Road Wines is a dog friendly winery located only 40 minutes from Adelaide. The vineyard and cellar door are nestled at the foot of Mount Torrens in the Adelaide Hills. Dogs are welcome in the outside courtyard garden where they can sit with their owners. There is shade (umbrellas) in summer and fresh drinking water is provided for them.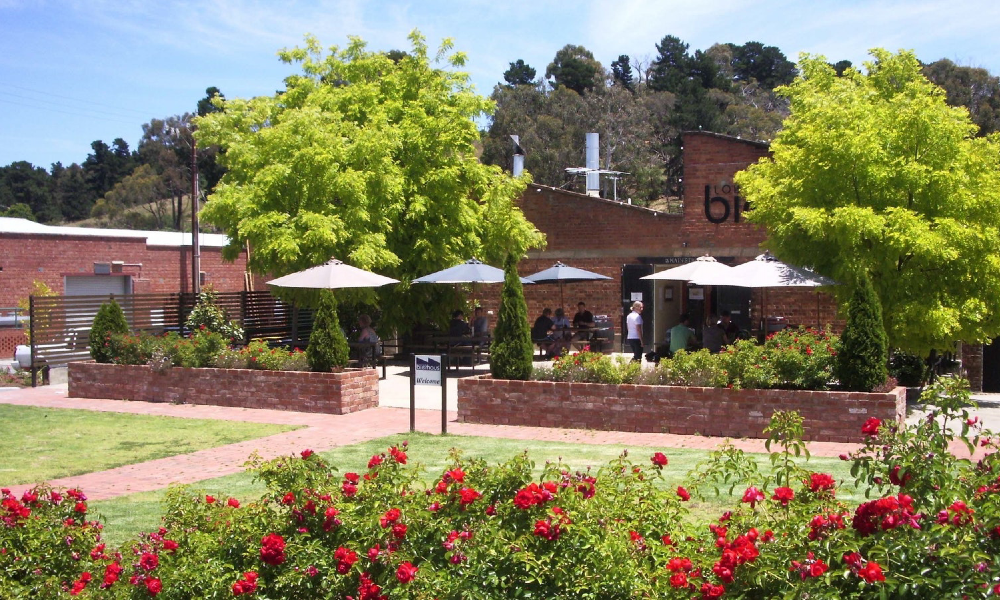 Lobethal Bierhaus
3a Main Street, Lobethal
This dog friendly microbrewery opened in 2007, and is exclusively all-grain! Dogs are welcome in our outside area in the beer garden. During winter, there is plenty of shelter and heaters outside.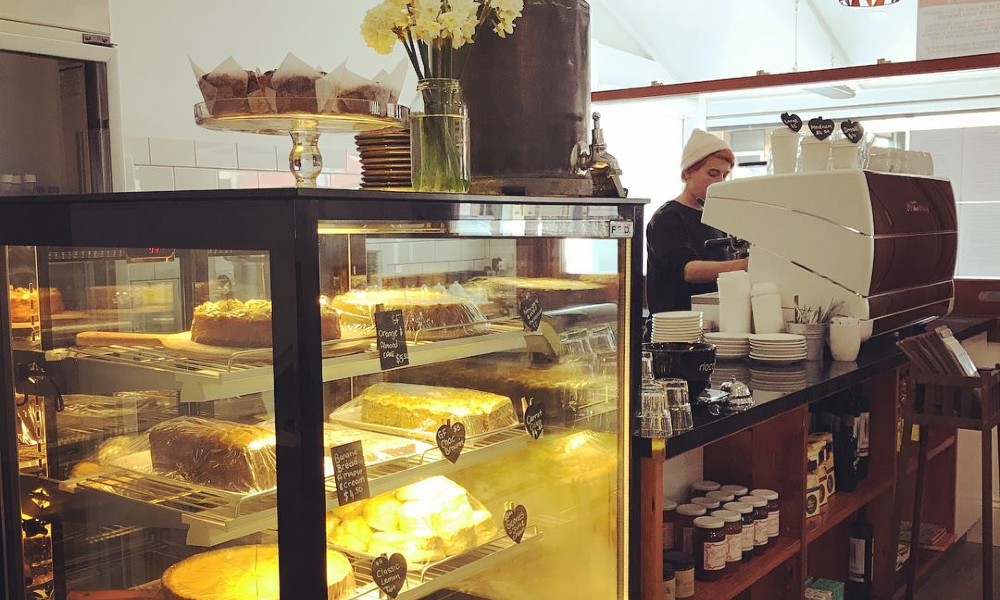 Woodside Providore
69 Onkaparinga Valley Road, Woodside
Woodside Providore is a dog friendly cafe showcasing Adelaide Hills food and wine. Dogs are welcome on the outside dining area, which is fully covered with blinds for inclement weather.


ASHTON & SURROUNDS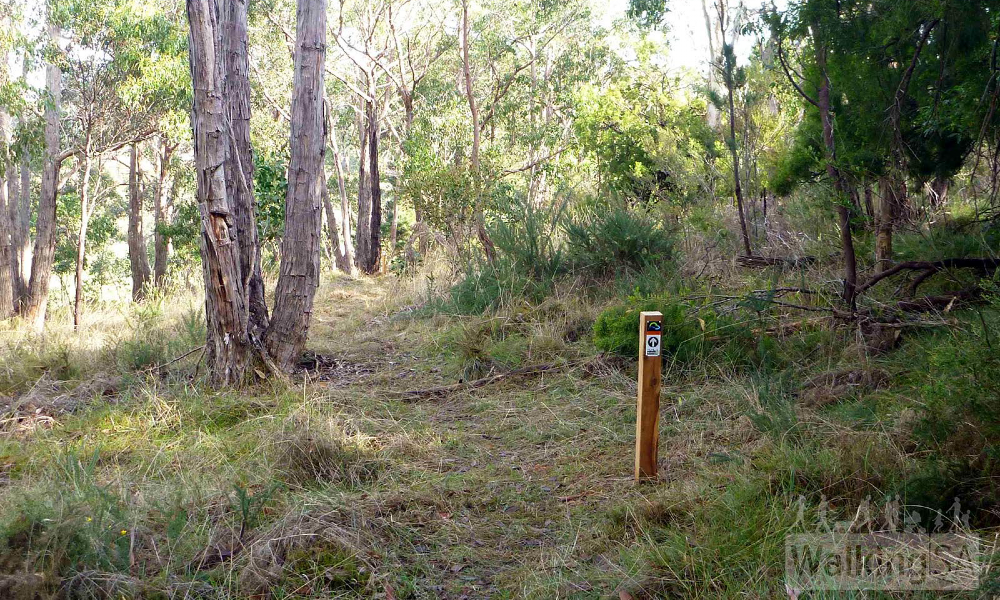 The Monument Road Trail
Norton Summit
The Monument Road walking trail is a dog friendly walk in the first stage of the proposed Adelaide100 trail – a loop walking trail of over 100km that takes in the coast, waterways and hills of the capital city of South Australia.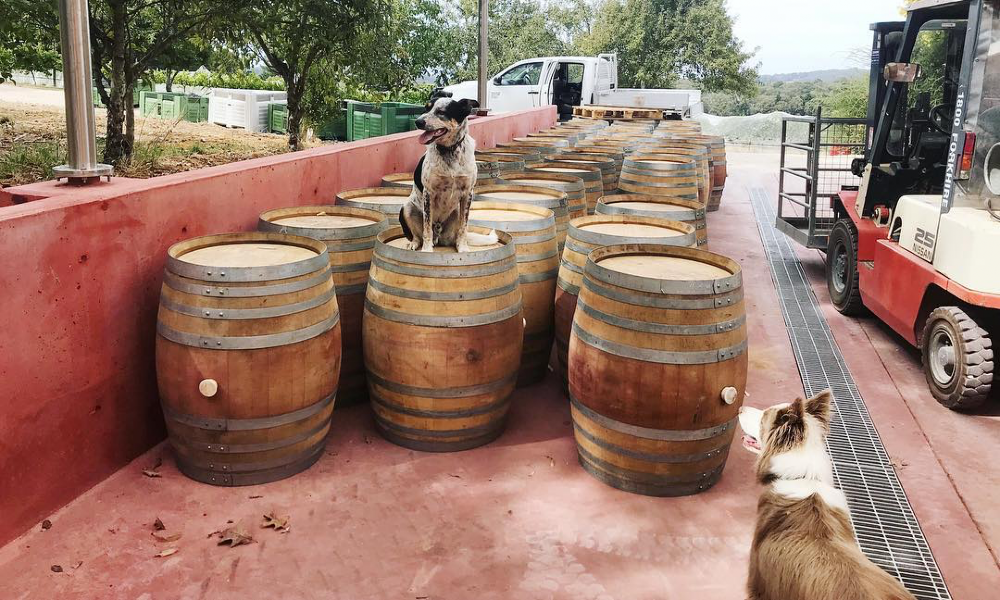 Ashton Hills
126 Tregarthen Road, Ashton
Known for their Riesling and Pinot Noir, dog friendly Ashton Hills winery is a pioneer of cool climate wines. Their rustic cellar door has magnificent views of the Piccadilly Valley and dogs are welcomed to join owners for tastings outside.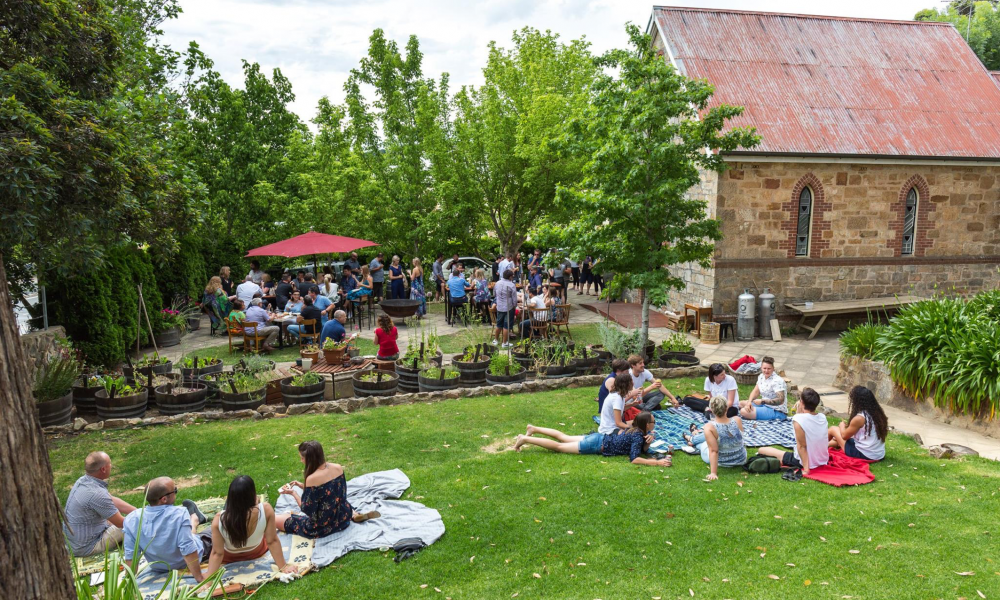 Lost in a Forest
1203 Greenhill Road, Uraidla
Applewood Distillery is a dog friendly bar in Gumeracha. Small batch, handcrafted spirits to reflect the sites and soils we belong to. Dogs are allowed everywhere except on distillery tours (as it's a production zone). There is a covered outdoor area for doggos too.


BOOK DOG FRIENDLY ACCOMMODATION ON PUPSY!
Old Telegraph Station | Barossa Valley
Guests 4 | Bedrooms 2 | FROM $170 / night

STIRLING & BRIDGEWATER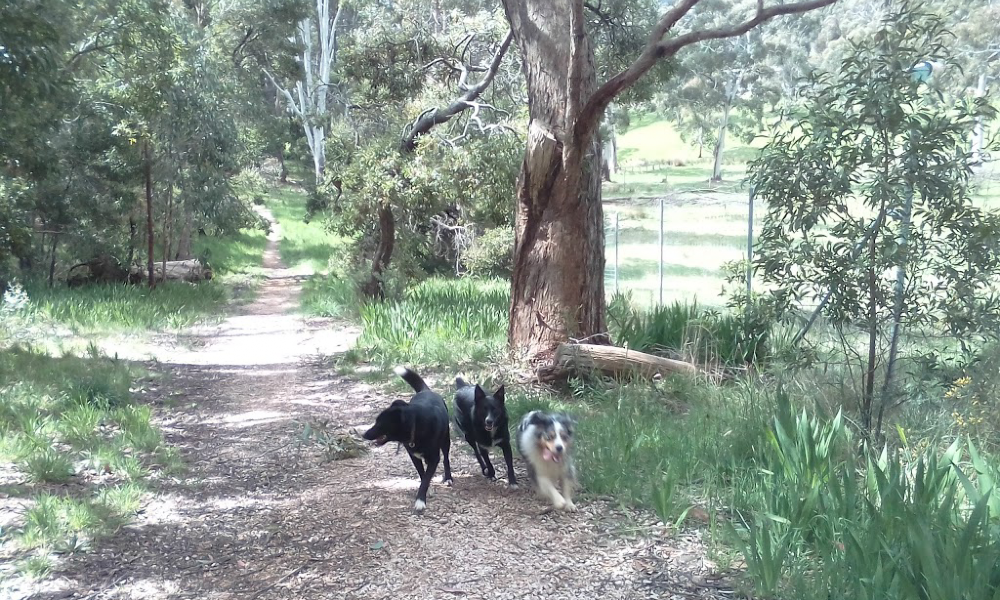 Wright Road Dog Park
Stirling
Wright Road Dog Park has a small off leash area for puppies and a larger area for bigger dogs to go for a walk.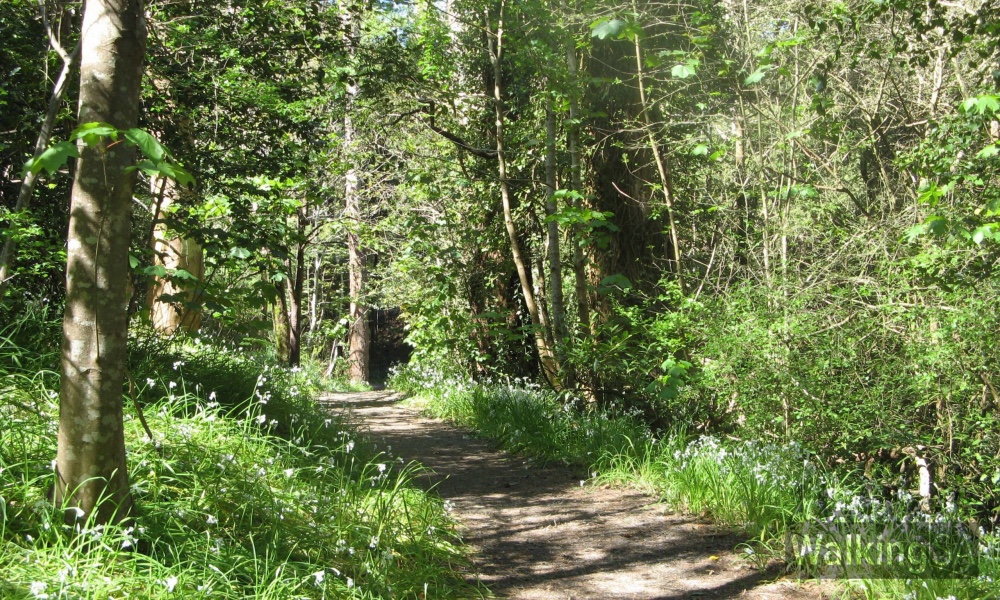 Crafers Circuit
Crafers
Crafers Circuit is a series of three dog friendly walking trails starting in Crafers, meandering along quiet country lanes and reserves. Each trail is well marked with colour-coded trail markers. All three trails begin at the trailhead in Main Street, Crafers, by the roundabout near the freeway exit. It is possible to begin in Stirling to hike all the way to Mt Lofty summit.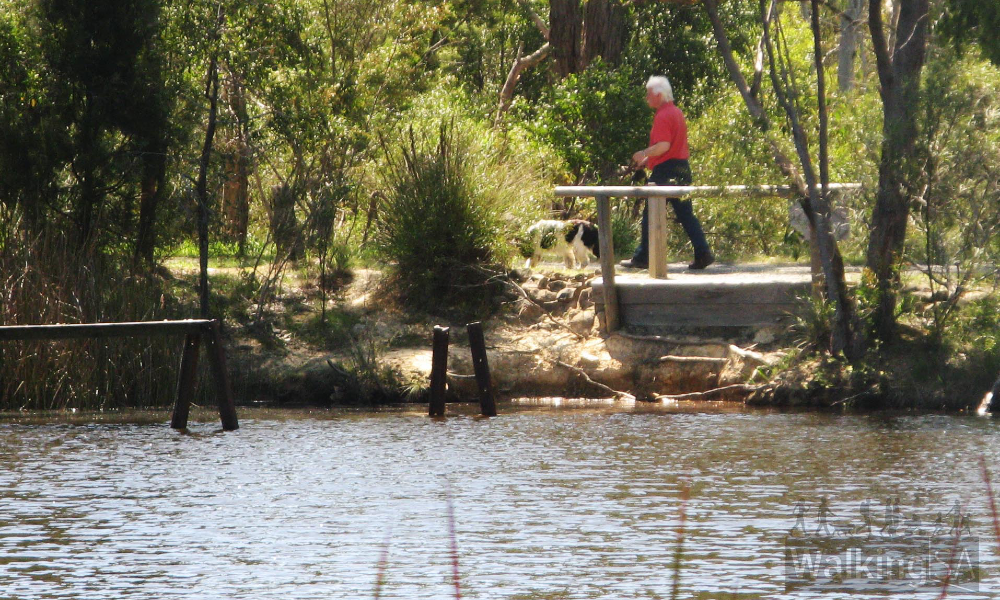 Woorabinda Bushland Loop
Stirling
Woorabinda Bushland Reserves has plenty of dog friendly walks and trails. Prominent features of the reserves include Woorabinda Lake, Aldgate Creek, trails through tall stringybark forests, open woodland, and reedbeds. The reserves are a quiet oasis, where the cacophony of birds or frogs overpower any traffic sounds. Looking at a map, you might well think you would see lots of houses and roads, but this is not the case, the park and connecting trails are lush corridors of vegetation.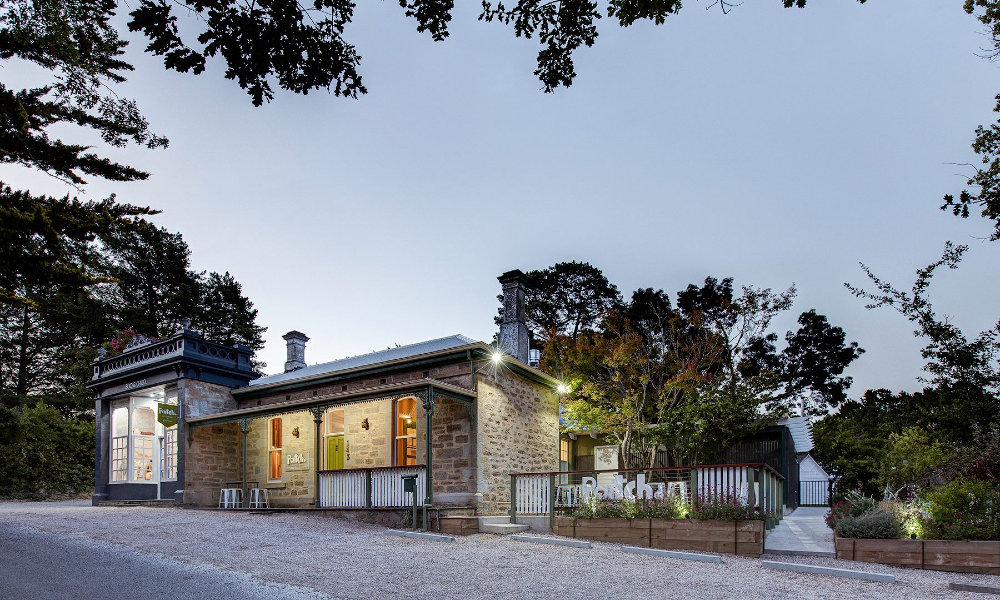 Patch Kitchen & Garden
143 Mount Barker Road, Stirling
Patch Kitchen & Garden is a dog friendly cafe / restaurant in Adelaide Hills. Delicious seasonal goodness meets pure culinary passion at Patch, where the chefs explore the natural connections between kitchens and gardens. Dogs are welcome on the outdoor seating area partly covered by large market umbrellas.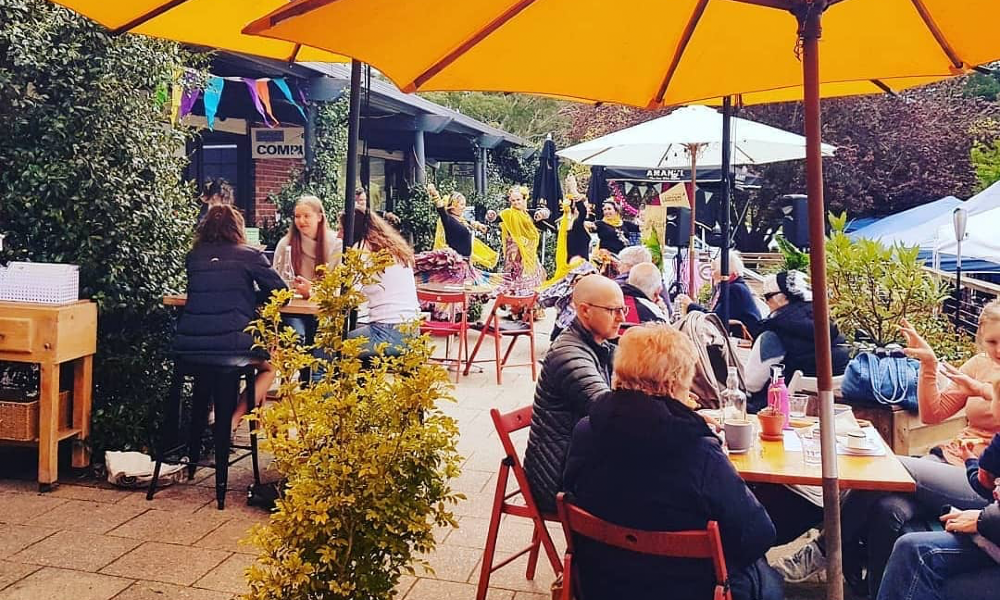 Red Cacao
41 Mount Barker Road, Stirling
Red Cacao is a dog friendly cafe offering beverage and dining options for dogs. Pups are welcome on the big courtyard area that has some verandah covering available. They offer a unique chocolate experiences from Hot and Iced Chocolates and Coffees, to tartlets and individual chocolates as well as a small desserts menu.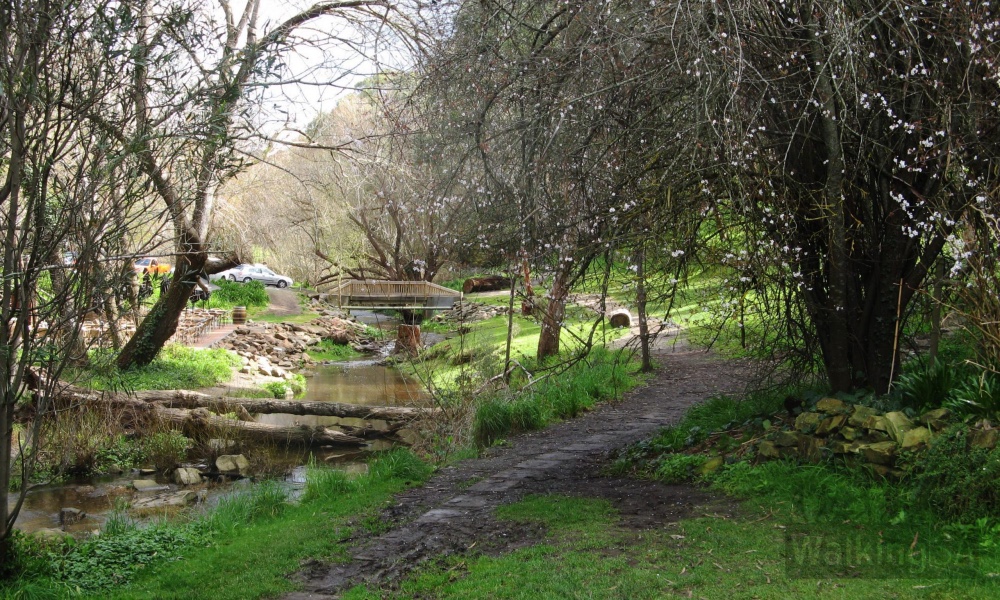 Heysen Trail
Bridgewater
This dog friendly walk starts next to the playground and toilets in Bridgewater and is absolutely magical to do with kids. The Heysen Trail follows the old mill's water race to Cox Creek, then through a short tunnel under the railway. From there, the trail meanders through the Arbury Park Outdoor School forest – watch out for ducks, before arriving at Deanery Reserve.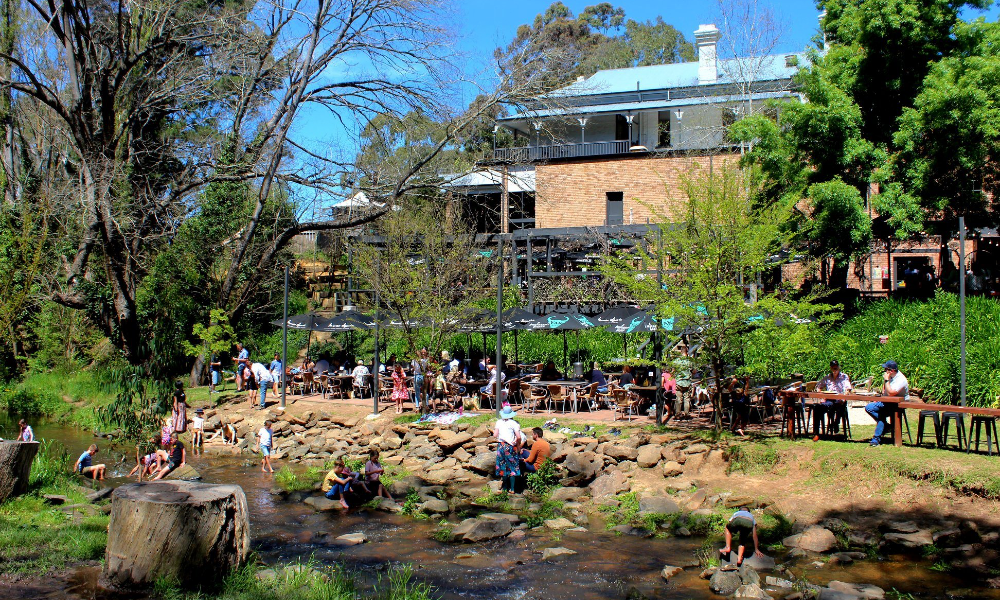 The Bridgewater Inn
387 Mount Barker Road. Bridgewater
The Historic Bridgewater Inn caters for all members of your family, including those with four legs and a tail. Chill out in the stunning multi-level dog friendly beer garden with your dog in tow.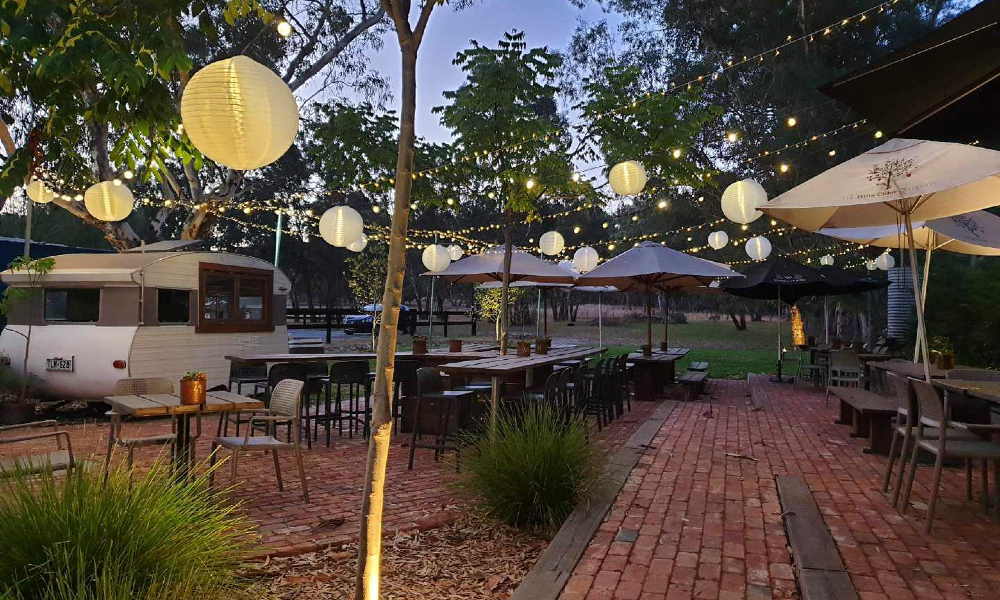 Stanley Bridge Tavern
41 Onkaparinga Valley Road, Verdun
Dogs are welcome in the beer garden here, which sits next to a stunning creek and is perfect for a cold beer in the sunshine.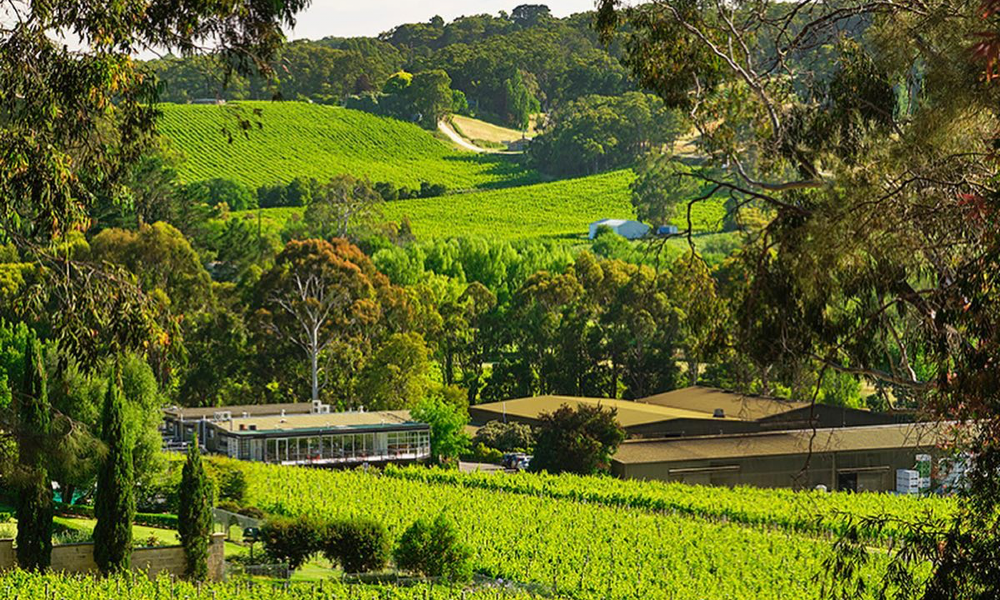 Tapanappa Wines
15 Spring Gully Road, Piccadilly
Tapanappa's winery and cellar door is located just 25 minutes from Adelaide at the Tiers Vineyard in the Piccadilly Valley. The cellar door offers our full range of wines for tasting, in a picturesque setting overlooking the vineyard. There is a beautiful deck area that allows dogs to join owners for a wine tasting.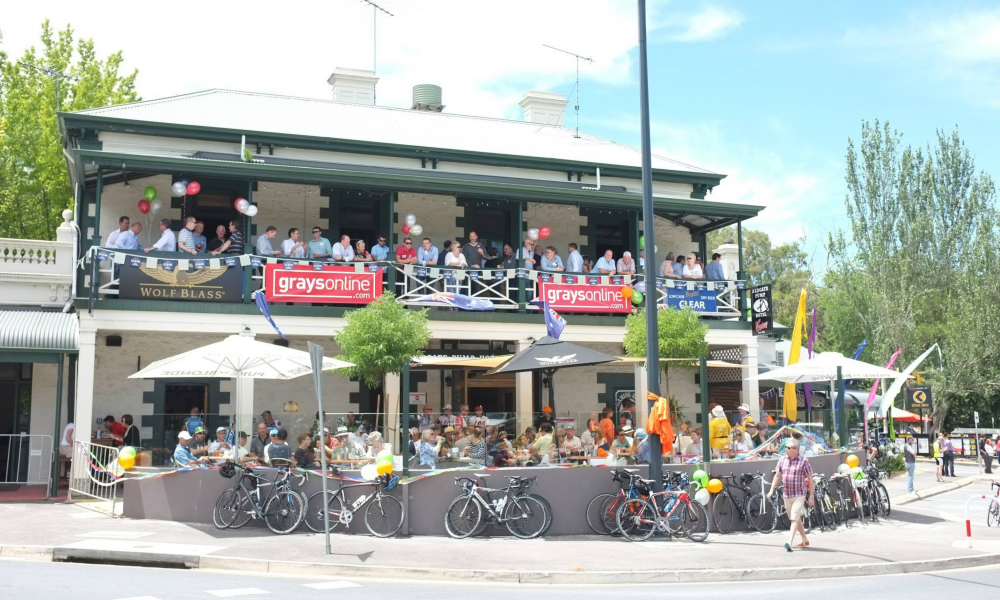 The Aldgate Pump Hotel
1 Strathalbyn Road, Aldgate
Aldgate Pump Hotel is a dog friendly pub in Aldgate. Follow the footsteps of bullock drivers, travelers and colonists who a century ago came for the same reasons – a cool drink, great food and good company. Dogs welcome on the outdoor seating area that is partly covered.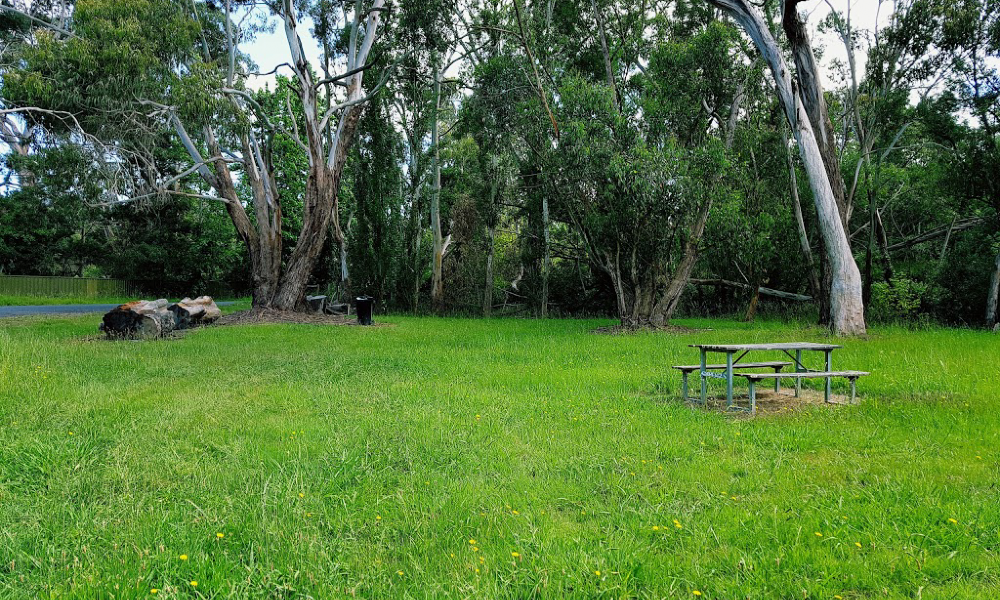 Cooper Reserve
Mylor
Cooper Reserve is an off leash dog park just south of Mylor. Dogs are also allowed off leash on Mylor Oval in the centre of town.


BOOK DOG FRIENDLY ACCOMMODATION ON PUPSY!
Pink Shack | Murray
Guests 15 | Bedrooms 3 | FROM $750 / night
>> BOOK NOW <<
BALHANNAH & HAHNDORF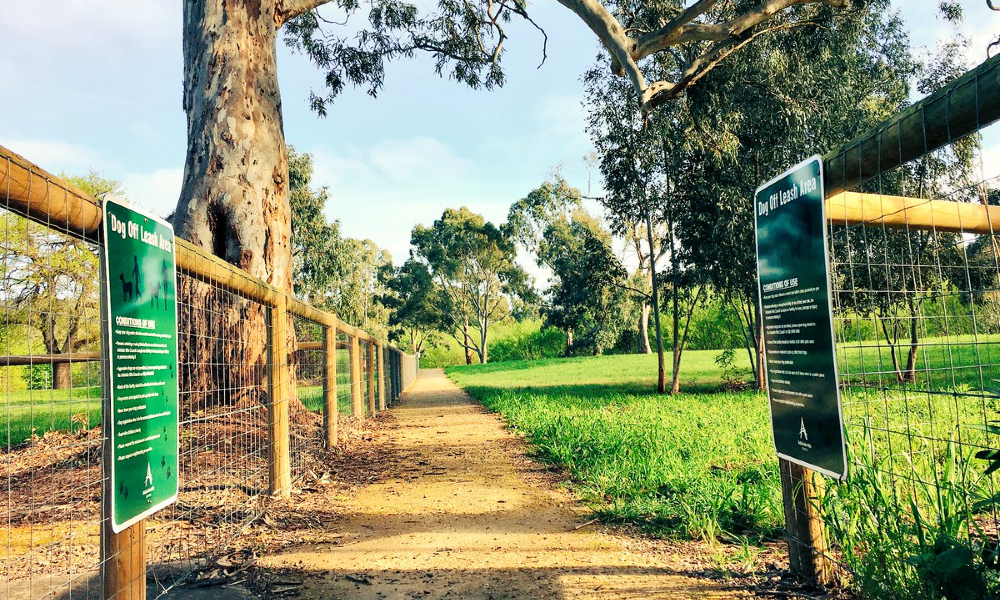 Balhannah Off Lead Area
Balhannah
Balhannah Dog Park is a 24h off leash area. Large area suitable for dogs of all sizes and hence very popular amongst local dog owners. Located just off Greenhill Road, it's contained within a loop in the Onkaparinga River.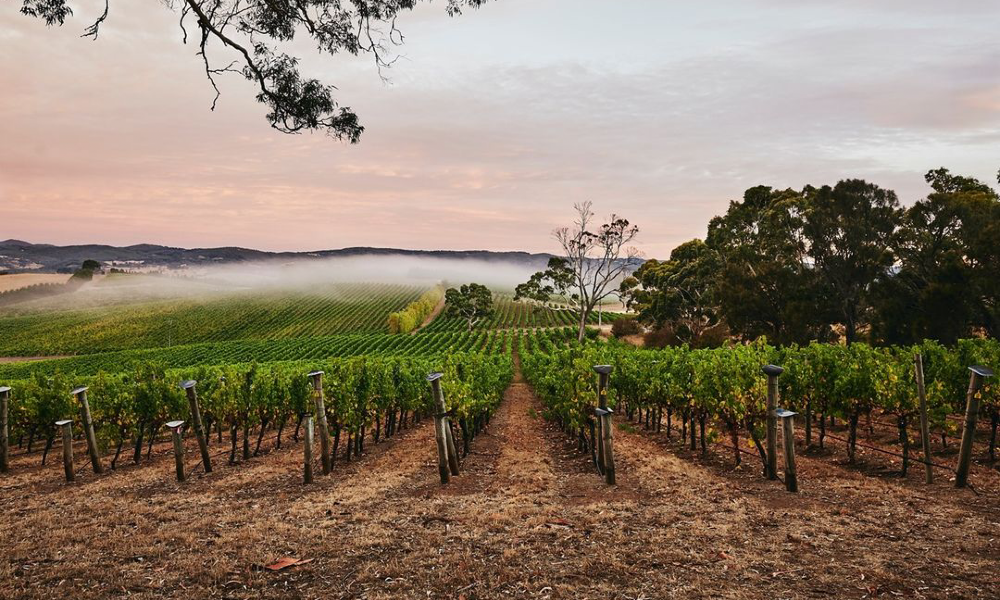 Nepenthe
93 Jones Road, Balhannah
Located on the rolling hills mid-way between Balhannah and Hahndorf, dog friendly Nepenthe offers delicious wine and spectacular vineyard views. Sit back and relax on one of the picnic benches outside as you taste your way through their internationally acclaimed award-winning range of premium wines with your four-legged pal by your side.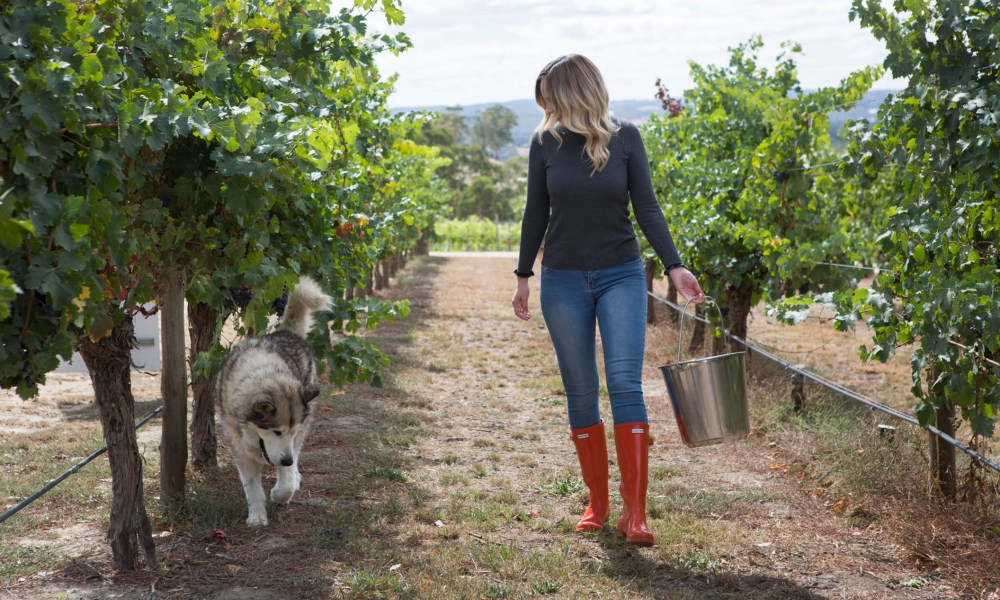 The Lane Vineyard
5 Ravenswood Lane, Balhannah
he Lane Vineyard has been the custodian of an enviable piece of pristine Adelaide Hills terroir since being planted in 1993. Sitting 400m high atop the rolling hills adjacent the Onkaparinga Valley, the vineyards enjoy the warm days and cool nights that the Adelaide Hills Wine Region is so famous for. Just 3 km's from the historic village of Hahndorf and a scenic 25-minute drive from Adelaide CBD, the dog friendly winery has a contemporary restaurant and tasting room, as well as a terrace and spacious garden where dogs are welcome.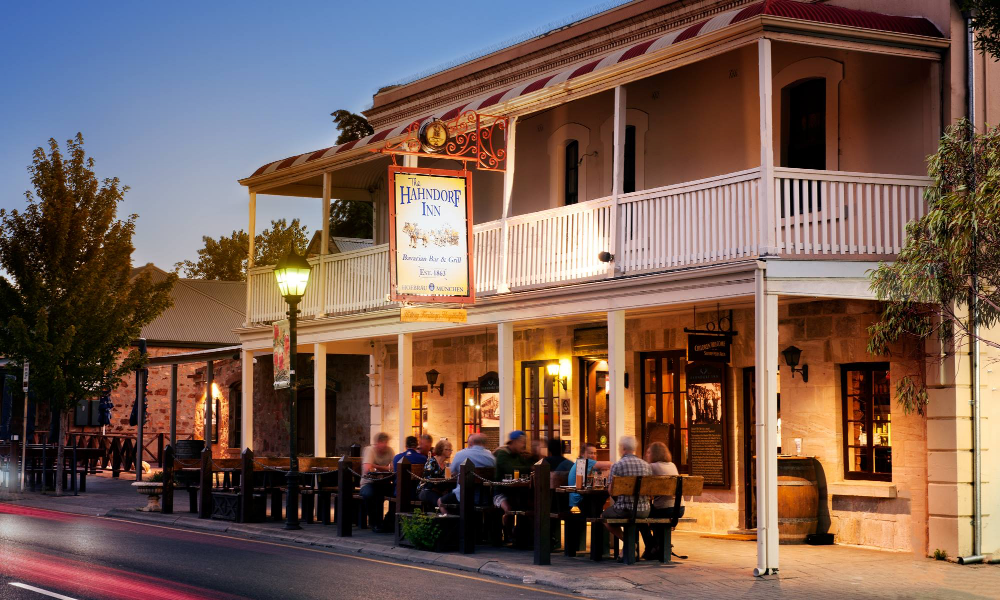 The Hahndorf Inn
Hahndorf
Man and his best friend are welcome to sit out the front of this dog friendly pub for refreshments and free water bowls are provided for your four-pawed pal while you sit back to enjoy some German specialities from their menu.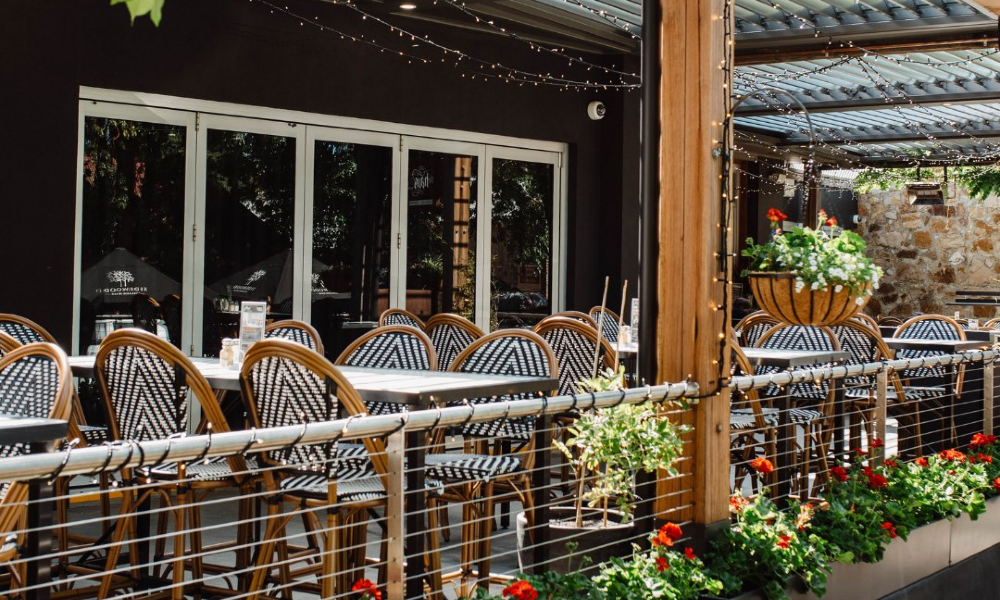 The Haus
Main Street, Hahndorf
Located in the heart of cosy Hahndorf, The Haus is the perfect place to visit if you and your doggo are craving a hearty feast. There's shade and free water bowls are provided for pets, so they'll be able to relax as you tuck into a German feast.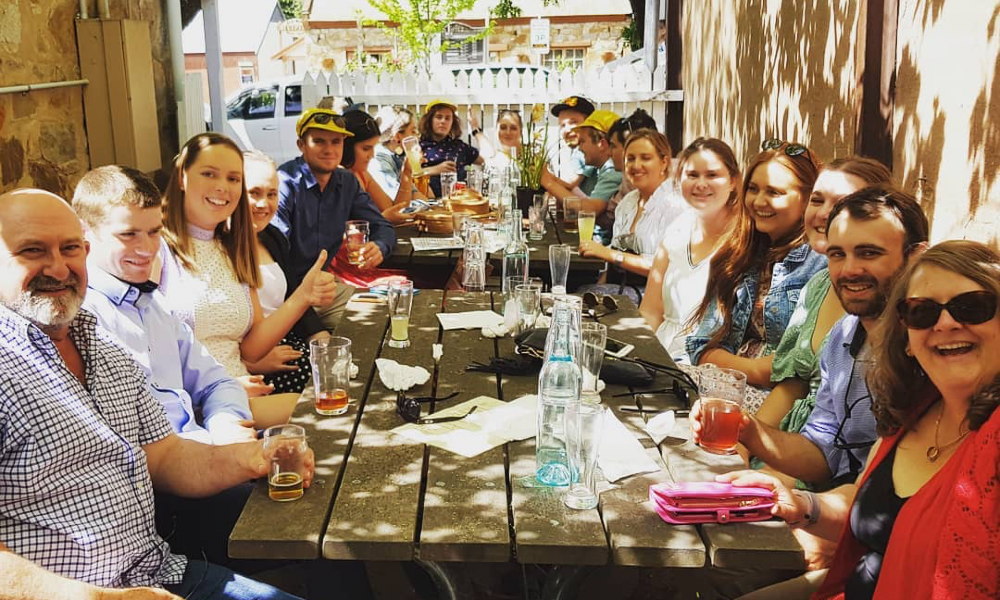 Gulf Brewery
81 Main Street, Hahndorf
Tantalise your beer tastebuds at Gulf Brewery in the Adelaide Hills. Bring your dog along to this dog friendly microbrewery and explore their range of boutique craft beers and cider in the sunshine. You pup is allowed in the outside seating area and there is a water bowl available.


BOOK DOG FRIENDLY ACCOMMODATION ON PUPSY!
Glen Morris | Clare
Guests 4 | Bedrooms 2 | FROM $175 / night

MOUNT BARKER & SURROUNDS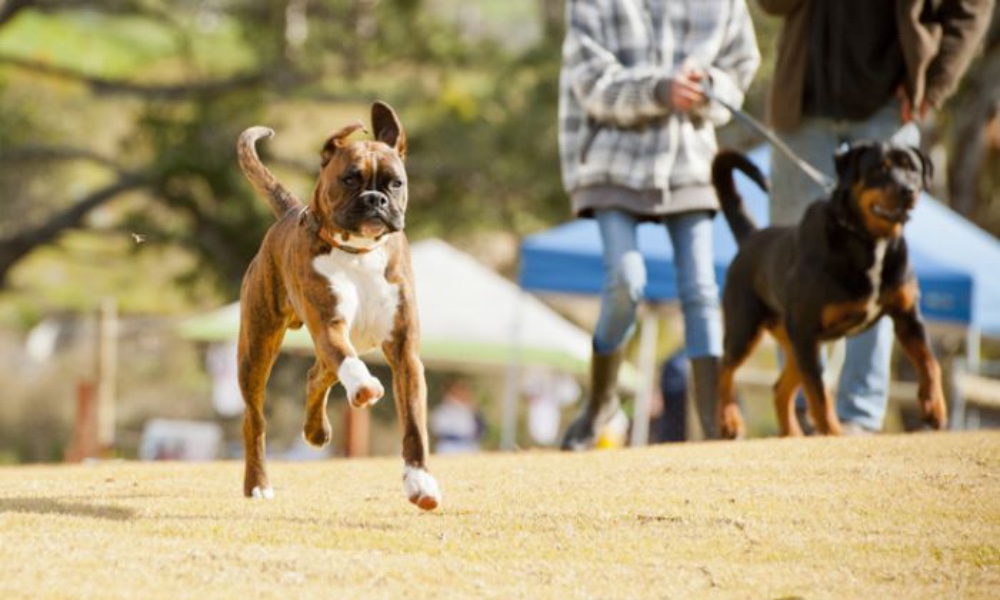 Barka Park
Mount Barker
The first dedicated dog park in Mount Barker. The park can be accessed from Zanker Drive (car and pedestrian access) and Bluestone Drive (pedestrian access) near the new Bluestone Estate in Mount Barker and features two shelters and seating, doggy bag dispensers, purpose built drinking fountains, a designated car park, dog exercise equipment, park furniture and paths.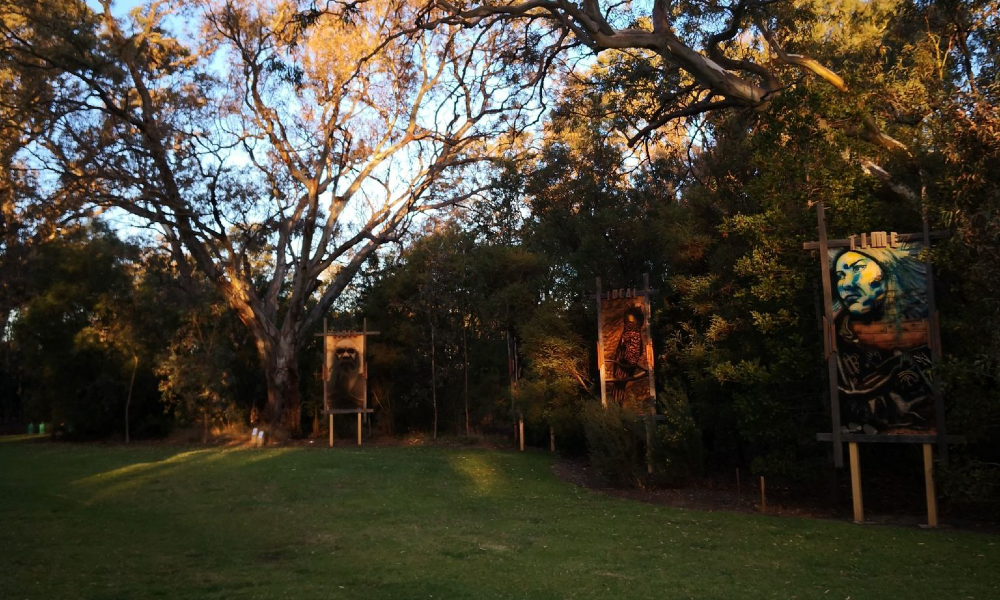 Mount Barker Linear Trail
Mount Barker
Mount Barker Linear Trail is a dog friendly walk with shared walkway from Laratinga Wetlands to Keith Stephenson Park in central Mt Barker, following the local creek line. There are also environment sign markers and cultural art pieces along the trail making it a pleasant afternoon or morning walk.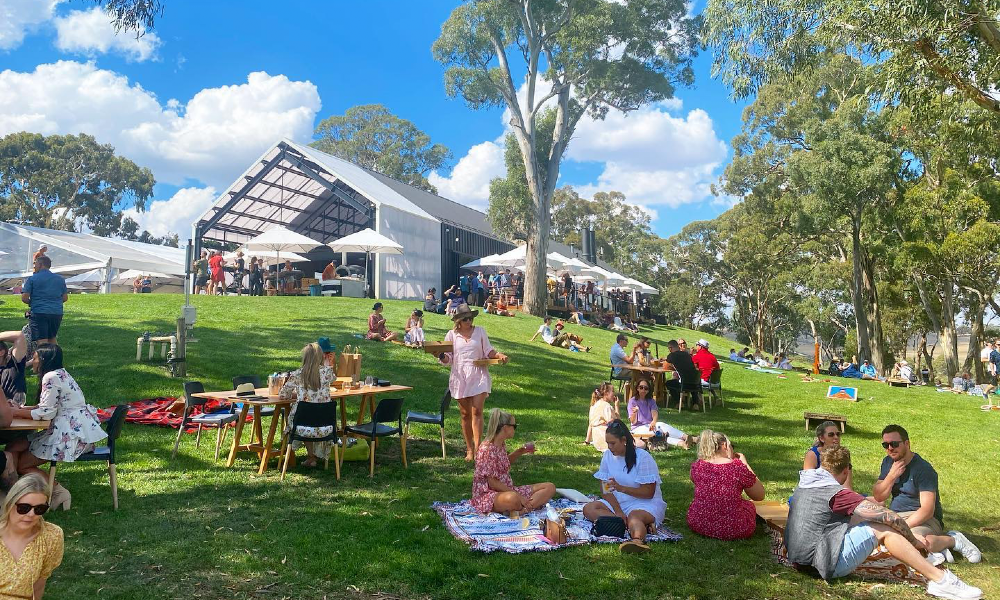 Lot 100
68 Chambers Road, Hay Valley
On an 84 hectare property nestled just north of Nairne, in the Adelaide Hills, Lot 100 has transformed a former cattle pasture into a home for a collective that celebrates craft, sustainability and local produce. Home of Hills Cider Co, Mismatch Brewing Co, Vinteloper, Adelaide Hills Distillery, Aston Valley Fresh, and Lot 100 Restaurant, this is the ultimate dog friendly food and beverage destination in the hills. Hang out with your four legged pal on the lawn while basking in the sunshine and enjoying local drinks. There is plenty of shade and water available for your furry friend.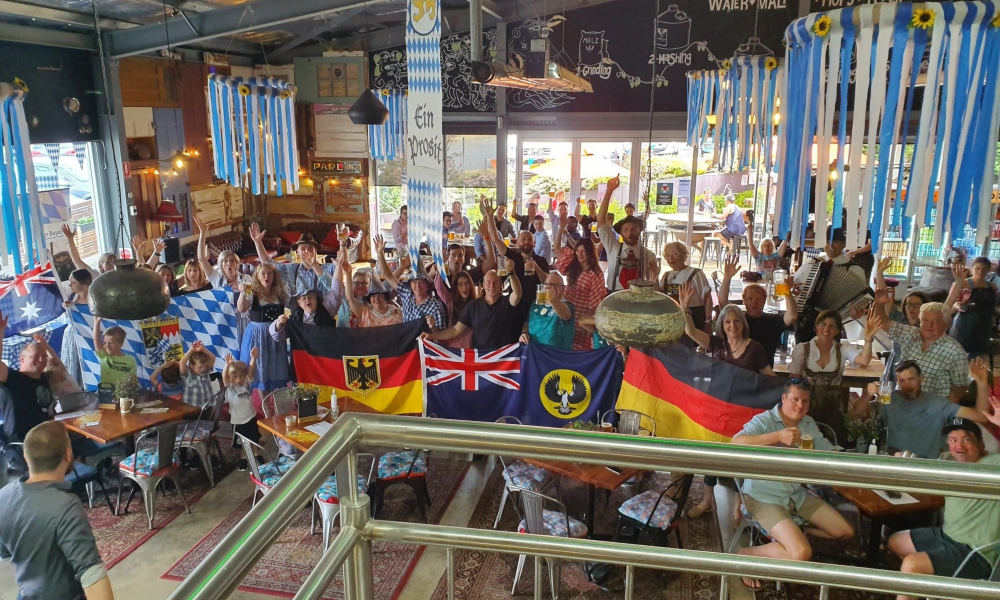 Prancing Pony Brewery
42 Mount Barker Road, Totness
The Prancing Pony is an award-winning dog friendly craft brewery in the Adelaide Hills. The Brewshed" is located right inside the commercial brewing space. There's nothing as relaxing as watching our brewers hard at work while you enjoy the fruits of their labours with a beer tasting plank with your pooch!