Dog Friendly Bars, Walks and Parks in Balmain & Rozelle
Dog Friendly Bars, Walks and Parks in Balmain & Rozelle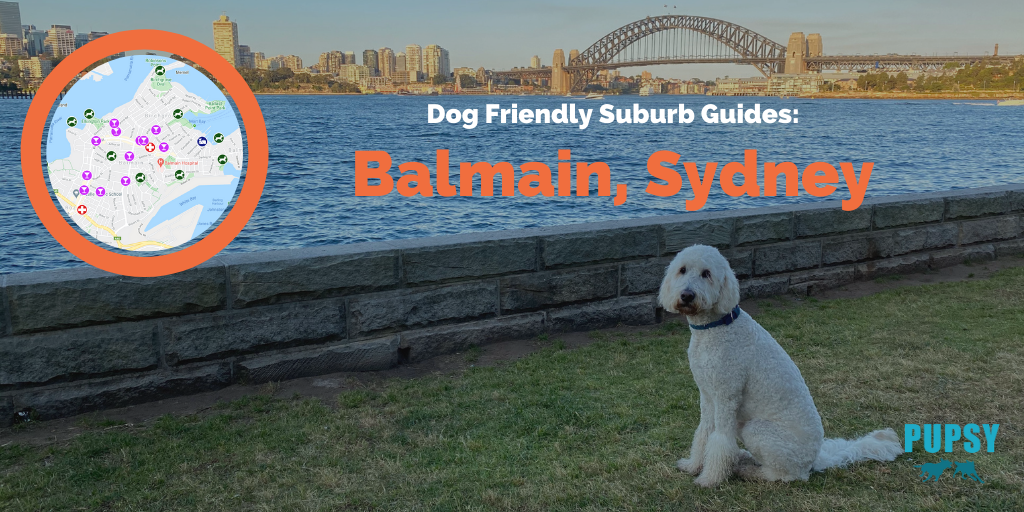 Balmain is known for its active dog friendly bar and cafe scene. But there are many more activities to do with your dog in the area. Choose from several off leash parks, explore the suburbs unique architecture as you go for walks with your dog or catch a dog friendly ferry to the city.
Although it is definitely doable as a day trip destination for Sydney-siders, we highly recommend to spend the weekend and make it a small furry holiday. If you are travelling from outside Sydney, Balmain is perfectly located in easy distance from the CBD, yet providing more peace and quiet than the city life.
We can highly recommend to book your stay at the super dog friendly Oasis in the City Bed & Breakfast with stunning views from your private deck.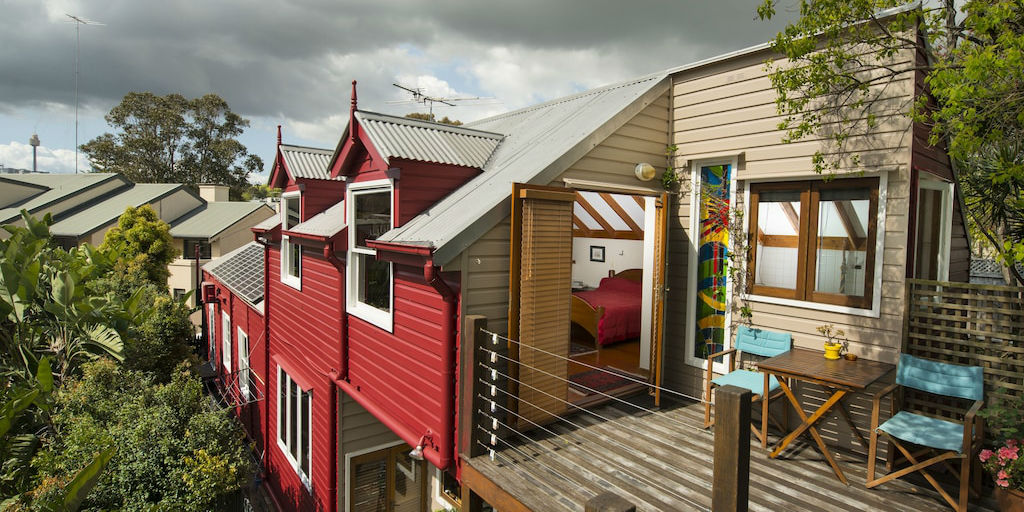 Oasis in the City
Guests 2-4 | Bedrooms 1 | Bathrooms 1
If you are travelling from further out or just want a little change of scenery, Oasis in the City Bed & Breakfast is a pawfect place to station yourself and your furry friend. Your private deck with majestic views over Sydney Harbour makes dog friendly Oasis B&B an ideal spot to enjoy the sunset with your dog after exploring the harbour city together.
Pawfect Weekend Itinerary:
Friday : Visit a nearby Propeller Park Off Leash area to stretch those paws. After a play and meeting some new friends, visit one of the many dog friendly pubs in Balmain. Return to your private deck with a glass of wine.
Saturday : Choose from many dog friendly cafes in the area to go for a brekkie. Afterward go for a city adventure by taking the dog friendly ferry from Balmain East OR explore Tom Uren Trail. Enjoy late afternoon drinks at one of the many dog friendly pubs such as The Balmain Hotel.
Sunday : Take a stroll around Birchgrove and enjoy the breathtaking harbour views or alternatively explore the Iron Cove Bay in Rozelle. This coastal walk takes you around the the bay and features several off leash parks.
---
Dog Friendly Walks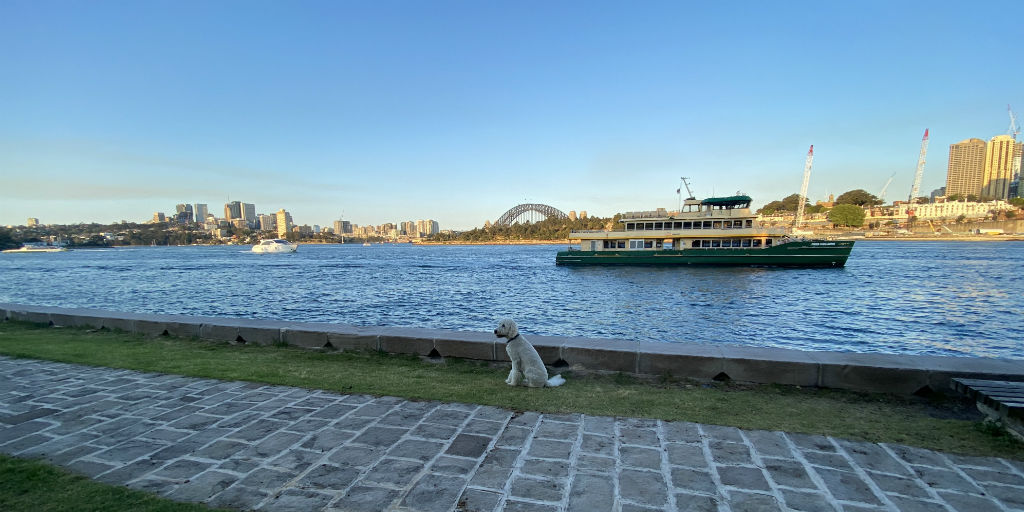 Tom Uren Trail
Balmain East
The Tom Uren Trail honours the life of a man committed to working in the service of the human family. The Trail is a circuit commencing at Thornton Park near Balmain East Ferry and circles through multiple off leash areas. Dogs are allowed on Sydney Ferries (on Operators discretion, which is normally not a problem as long as you are not travelling during the peak hour).
---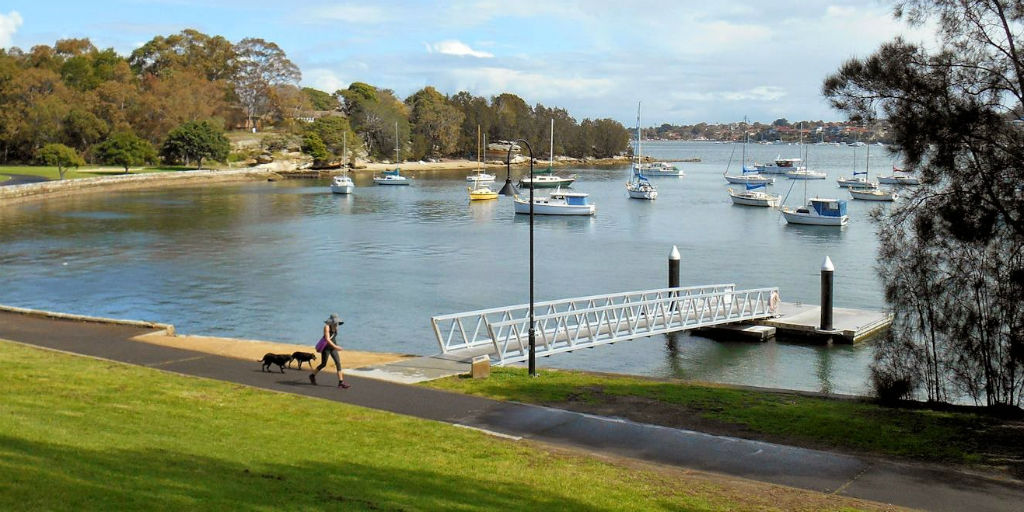 Iron Cove Bay Walk
Rozelle
Walk around Iron Cove Bay provides great exercise for you and your dog. Southern part of the bay connects multiple off leash parks while the northern side offers beautiful water views across the bay. The full circle is about 7km long but you can easily just do a part of the walk and return the same way.
---
Dog Friendly Off Leash Parks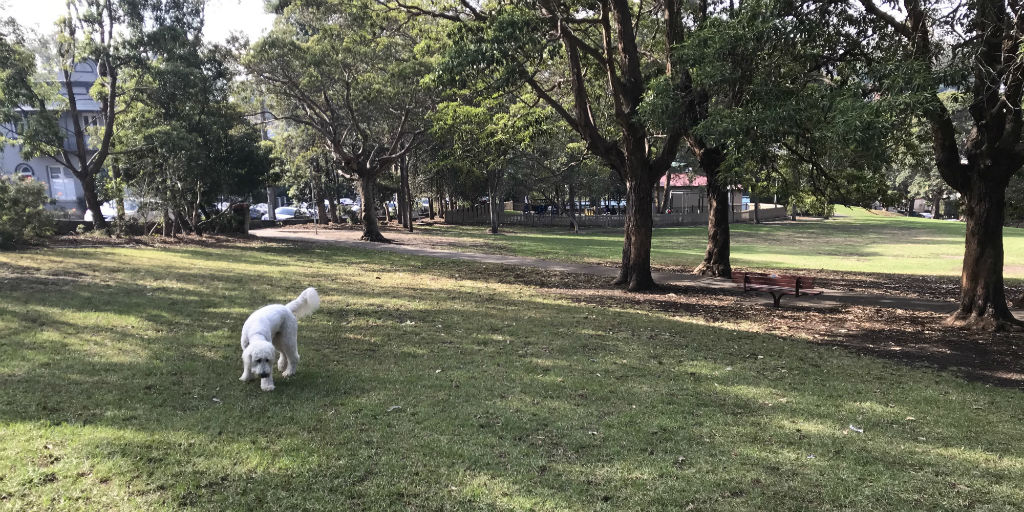 Punch Park
Balmain
Punch Park is a 24h off leash dog park in Balmain (except when sports are played). Park is sufficient size for dogs to run around and is located nicely close to the main roads in Balmain. It is only a short stroll away from the dog friendly pubs such as Balmain Hotel and Cricketers Arms.
---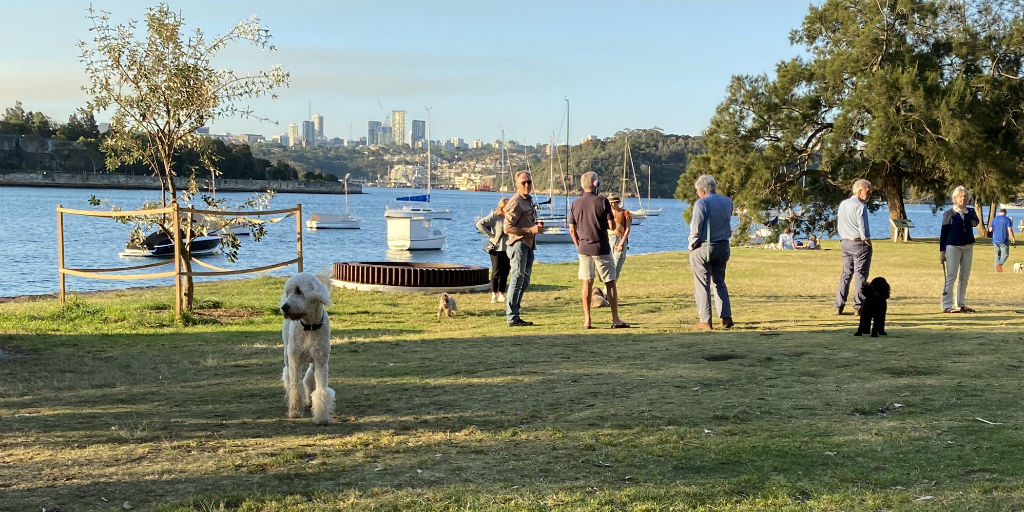 Propeller Park
Balmain East
Propeller Park is 24h off leash dog park in Balmain. It is very popular with locals especially in the late afternoons / evenings. Dogs are friendly and playful and the views are simply astonishing.
---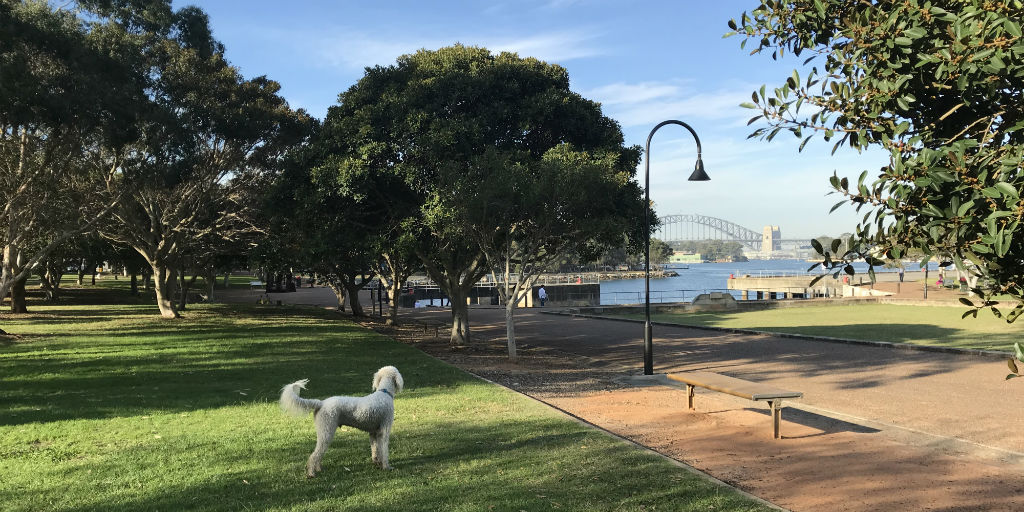 Mort Bay Park
Birchgrove
Mort Bay Park is a 24h off leash dog park in Birchgrove. Most of the Mort Bay Park is off lead and the views all the way to the Harbour Bridge are absolutely stunning. Park is large enough for you to have a walk as well.
---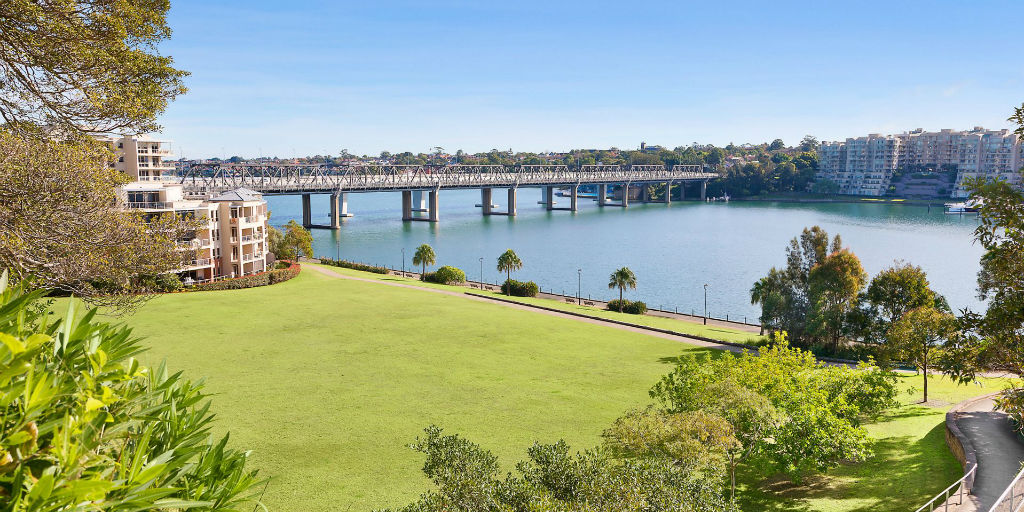 Bridgewater Park
Rozelle
Scenic views of Drummoyne shoreline and Iron Cove Bridge over the Parramatta River. Plenty of room to run even for the bigger pups!
>> FIND MORE OFF LEASH PARKS IN BALMAIN <<
---
Escape from the city with your dog!
Book dog friendly accommodation on Pupsy
---
Dog Friendly Pubs and Bars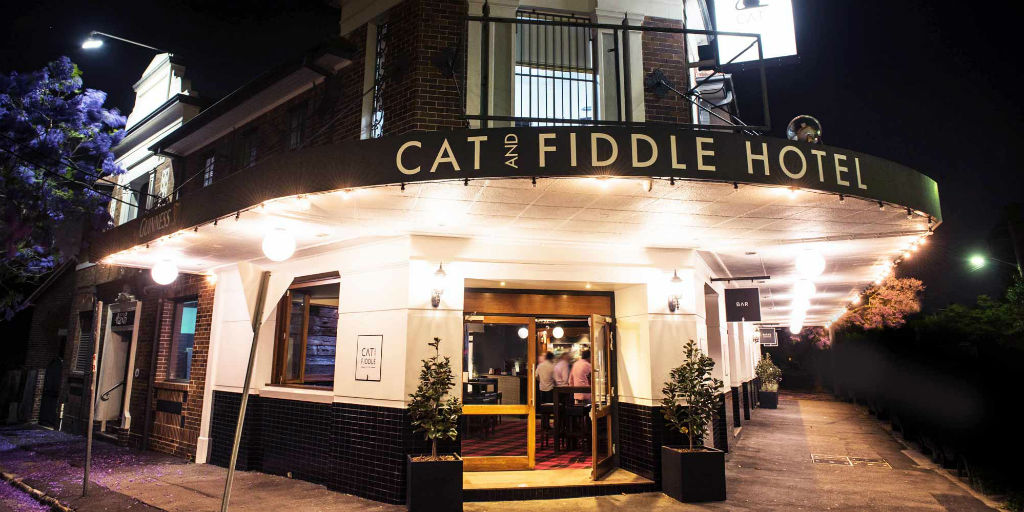 Cat & Fiddle
As you wander through the main doors into the dog friendly (despite the name) Cat and Fiddle front bar, the selection of quality International and classic Australian beers await for you. Accompanied by a smile and warm greeting from one of the friendly staff who welcome everyone as if they're a local. Great place to visit with your pooch
---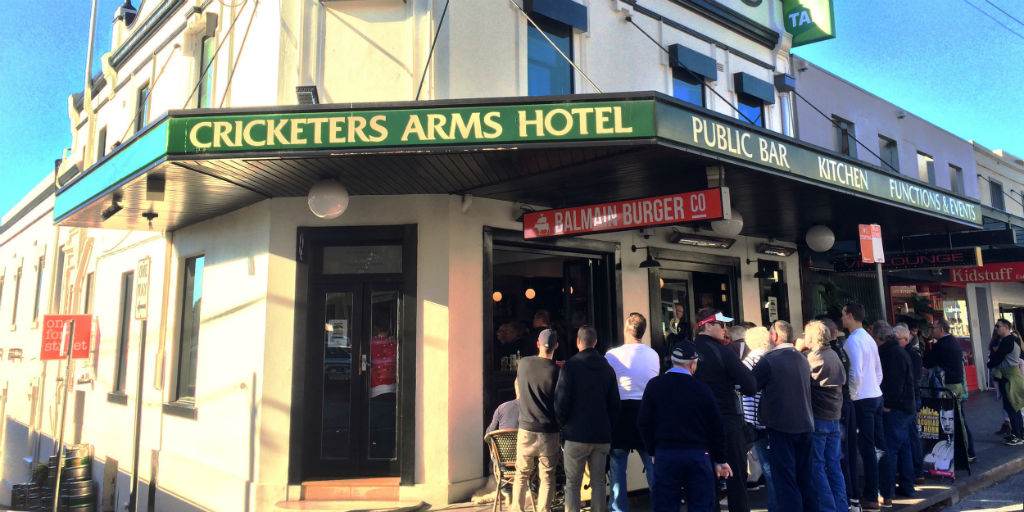 Cricketers Arms
Balmain
Dog friendly pub Cricketers Arms Hotel in the heart of Balmain is a must visit for you and your dog. Simply amazing burgers and authentic cosy Balmain atmosphere makes Cricketers Arms a great place to enjoy a drink or two. The best thing, your pup is allowed inside at the main bar, which makes Cricketers Arms a great place to visit during the colder winter months.
---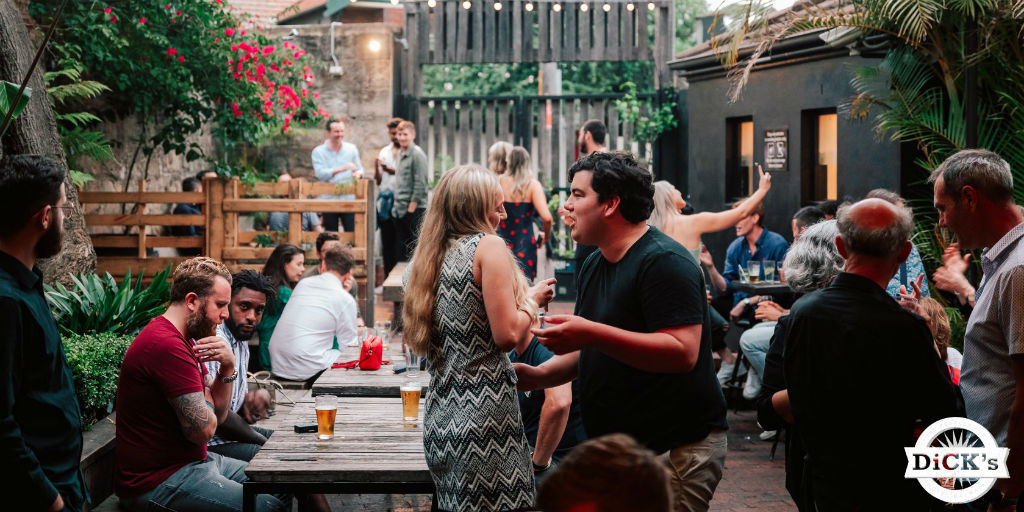 Dick's Hotel Balmain
Balmain
Since 1874 dog friendly Dicks Hotel in Balmain has been offering locals a simple and honest way of enjoying food and drink. Relax under the sun sipping a locally brewed beer in the dog friendly beer garden or grab a bite to eat.
---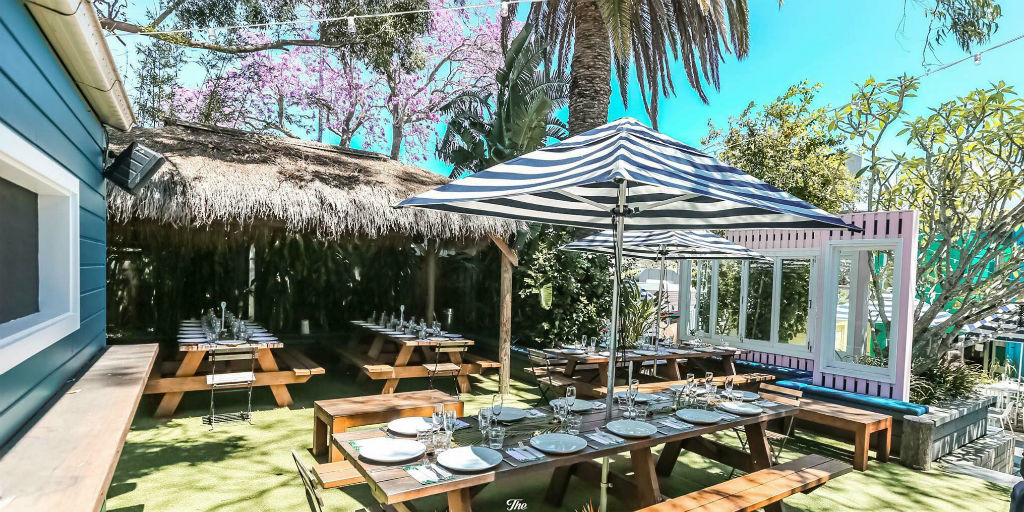 The Balmain Hotel
Balmain
The dog friendly pub Balmain Hotel is nestled in the cosy neighbourhood of Sydney's Inner West. The Balmain Hotel is perfect destination for anyone and everyone including our furry friends. Balmain's second oldest Pub, dating back to 1869 – turns tropical, urban oasis
---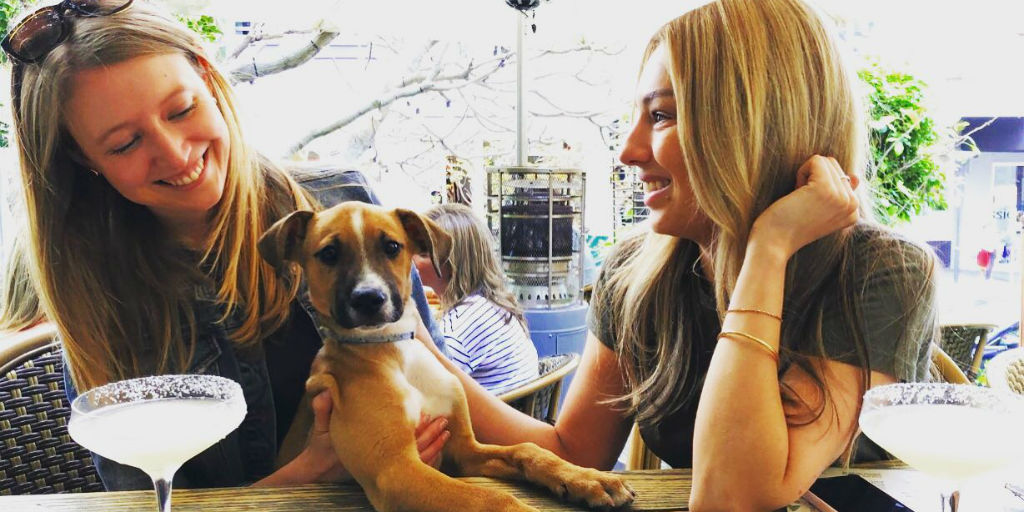 The Cottage
Balmain
Established in 2012, The Cottage Bar & Kitchen feels like grandmas farmhouse, with a mismatch of kitsch and vintage furniture and a unique dog friendly courtyard. The perfect urban oasis to chill with your furry friend. One of the fanciest dog friendly bars in the trendy suburb of Balmain.
---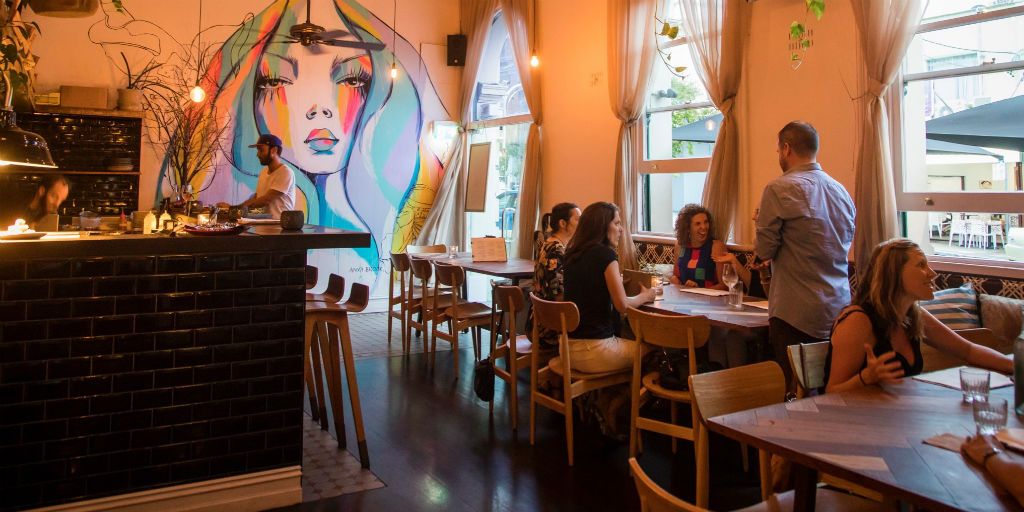 Wilhelmina's
Balmain
Seasonal, produce-driven food designed to share. Your neighbourhood dog friendly bar and restaurant open five nights a week and for brunch from Friday to Sunday. Dogs welcome inside and out making Wilhelmina's one of the most dog friendly venues in Balmain.
---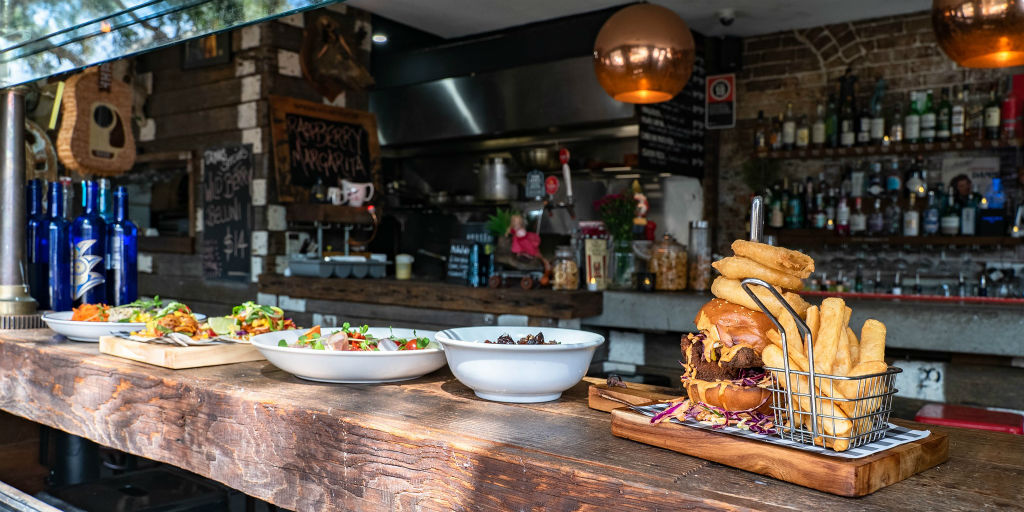 Corner Bar
Rozelle
Dog friendly Corner Bar brings the rustic and intimate New York infused bar scene to the back streets of Balmain. Sit back with a cocktail or your favourite beer and watch the world go by! Great hearty meals are also available.
---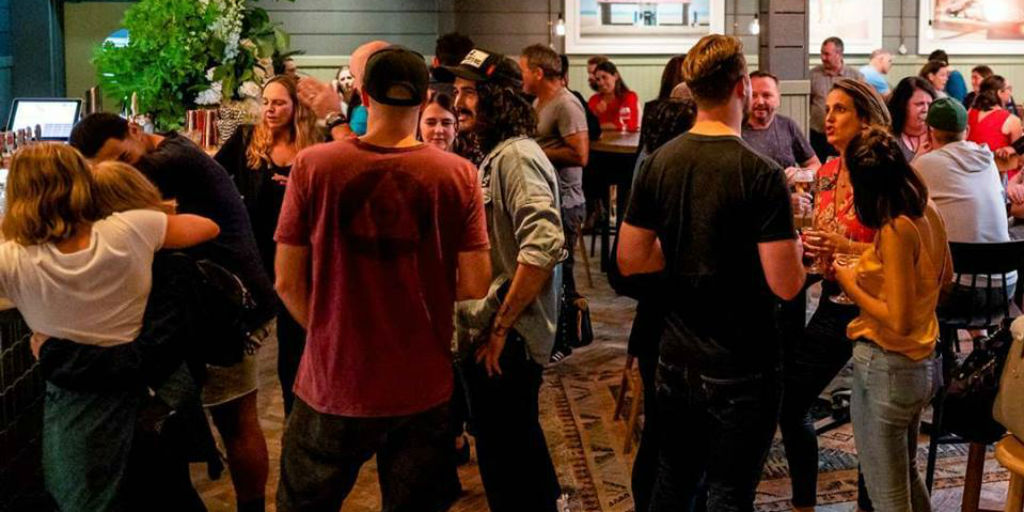 The Sackville
Rozelle
Dog friendly pub The Sackville has pretty much everything on offer; food, plenty of taps, sports, music, impressive wine list… All this to make you and your pooch (who is welcome inside as well) feel comfortable no matter what the weather brings!
The Welcome Hotel
Rozelle
We love the logo as it tells you immediately what to expect at this iconic institution in Rozelle! Your pooch is welcome in the front bar and the beer garden, and for both areas The Welcome Hotel offers a mouthwatering menu.
---
Find other Dog Friendly Suburb Travel Guides in Sydney