The Ultimate Guide To Dog Friendly Northern Beaches!
Dog Friendly Northern Beaches: Parks, Beaches, Cafes, Walks, Pubs …and many more places to explore
Edited by: Ella Holgate
It's the weekend, and your dog has been looking forward to it as much as you have. There is nothing our furry companions like more than discovering new dog friendly places and spending time with us. We at Pupsy want to inspire you to go and explore beyond the familiar corners and smells and make some pawsome everlasting memories!
Sydney's Northern Beaches offer plenty of dog friendly places for chilling out and exploration alike. We have listed our favourite dog friendly spots for you to build your day trip. We guarantee you and your pup won't be disappointed.
This Travel Guide was created in Partnership with Healthy Everyday Pets
Dog friendly accommodation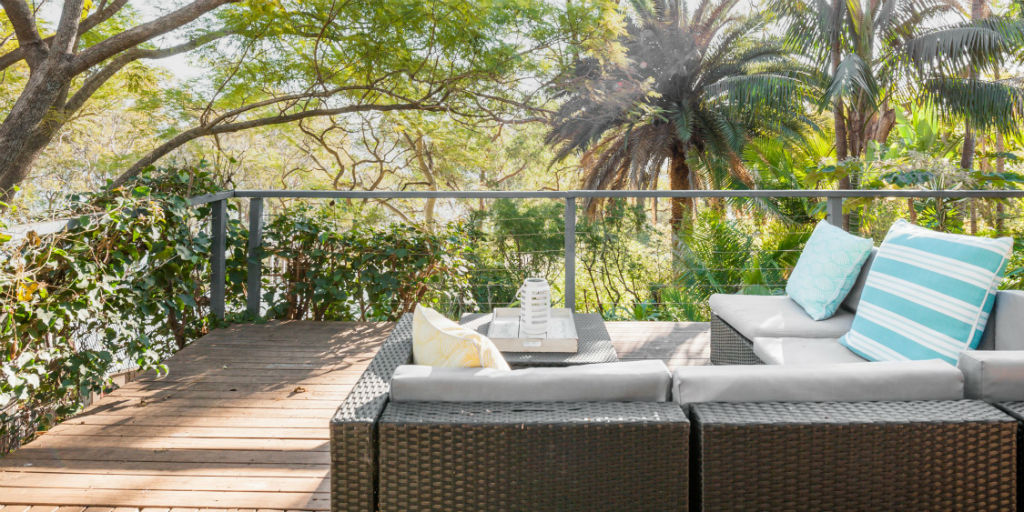 Relaxed Clareville Beach House
Guests 8 | Bedrooms 4 | Bathrooms 2
Clareville
Take a break and regenerate your soul in this blissful & thoughtfully designed beach style house. Relax on the canopy-height tree house terrace with a magic feel while gazing out to the stunning Pittwater horizon and Clareville Beach in the distance. Get in touch with your inner self at the private yoga space, make everlasting memories with family & friends at the many entertaining spaces and simply enjoy the relaxing Pittwater lifestyle. Go for a swim in the calm & family friendly harbour side beaches of Clareville & Paradise or make some unique discoveries in the boutiques of Avalon.
---
Dog friendly walks & off leash areas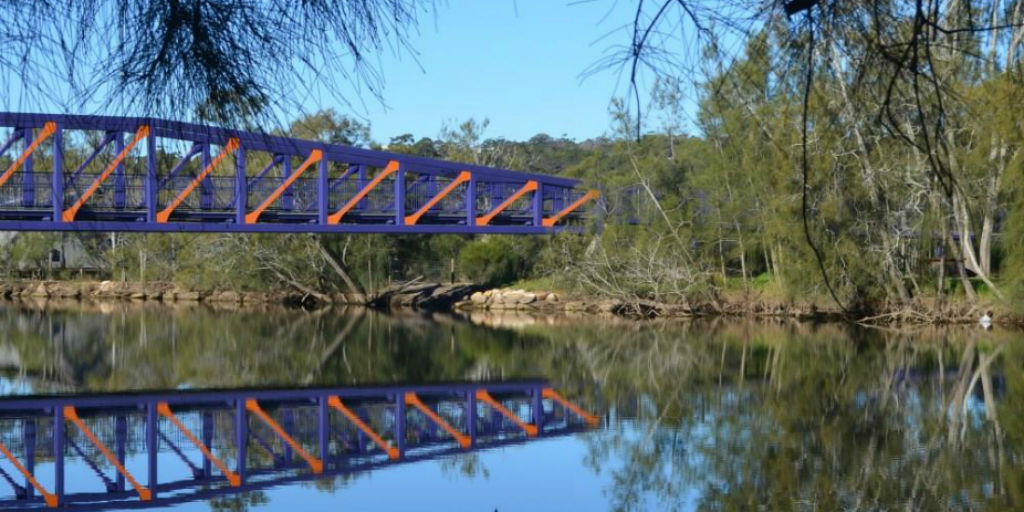 Narrabeen Lagoon Trail
Narrabeen
If you and your dog are keen for a longer exercise walk, Narrabeen Lagoon Trail is the place to go. You can walk around the entire lagoon while taking in beautiful scenery and plenty of fresh air. This dog friendly walk is 8.4km long and it will take 2-3 hours to do the entire loop. You can also choose just one part of the trail and walk back the same way if you're short on time or your pup isn't the most energetic. There are a couple of picnic spots with water stations, but it's always best to come prepared. Make sure you begin the walk with water for both of you, and you'll be able to refill on the way.
Also bear in mind that about half the trail is exposed, so can get very hot during summer. What you'll notice is that the trail has a very friendly atmosphere. Joggers, hikers, leisure cyclists and families with small kids on bikes all enjoy the area. It can get a bit crowded sometimes, but we have found that everyone is respectful and accommodating, so no need to worry about feeling intimidated in any way by all the traffic.
---
Rowland Reserve
Bayview
Rowland Reserve in Bayview is one of the most amazing off leash dog parks in Sydney. It has a large grass area to run and chase and easy access to the beach to go for a swim with your pooch. Fresh water is always available at the puppy drinking fountain, and there are trees at the edge of the park if you need some shade. It is very popular with locals and you will always find a lot of playmates for your dog. During the weekends you'll often find dog wash services and even a mobile cafe. There is a dedicated parking section of the large car park for dog park users, and limited parking on the street.
---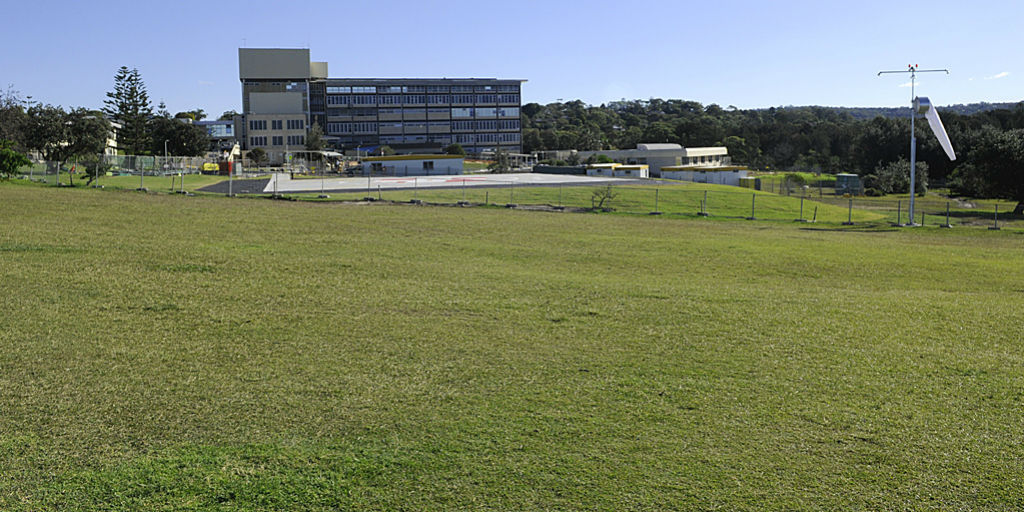 South Mona Vale Headland
Mona Vale
If you want to get some exercise done while taking your dog to the off leash park, South Mona Vale Headland is the place for you. This dog off lead area right behind Mona Vale Hospital has a rather steep hill, perfect for you to do some uphill walking / running, while your pooch is having a blast with his/her new mates. There is also a large flat area at the bottom of the hill to go and have a rumble with your furry friend.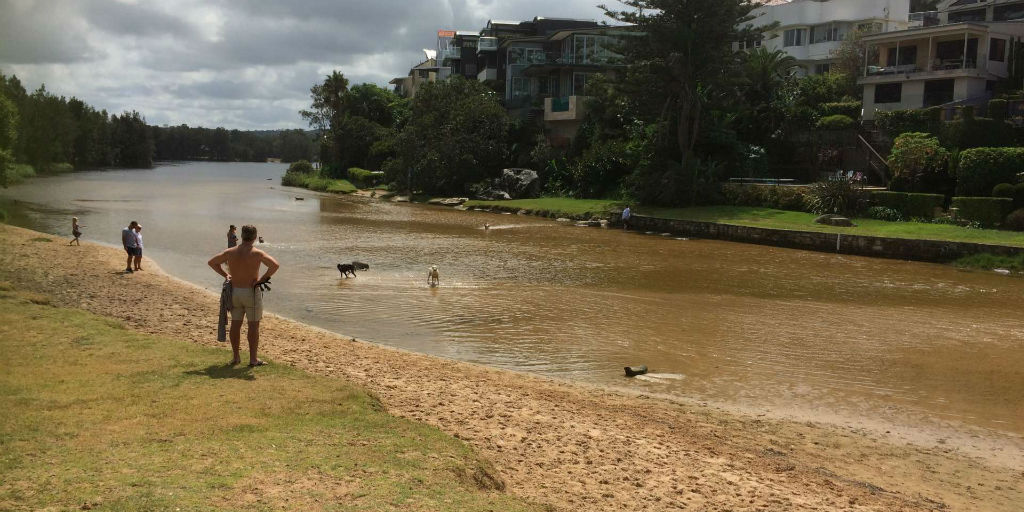 Manly Lagoon
Queenscliff / Manly
Manly Lagoon is 24h dog beach that stretches all the way to Queenscliff Beach Bike path. Water access is provided for the dogs that are keen to cool down on a hot summer's day.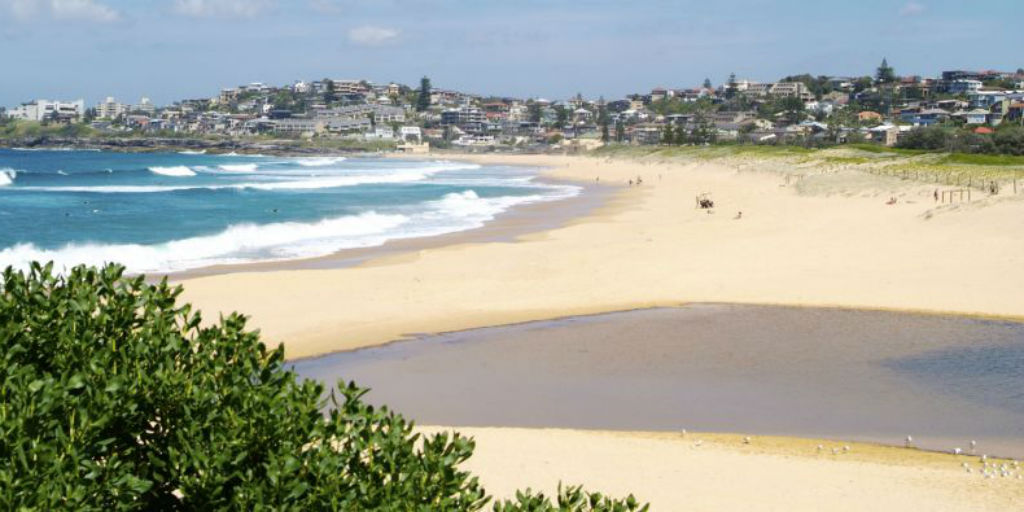 Flora & Ritchie Roberts Reserve & Curl Curl Lagoon
Curl Curl
Flora & Ritchie Roberts Reserve is a large and very popular 24/7 dog beach with water access from sandy foreshore where Curl Curl Lagoon enters Curl Curl beach.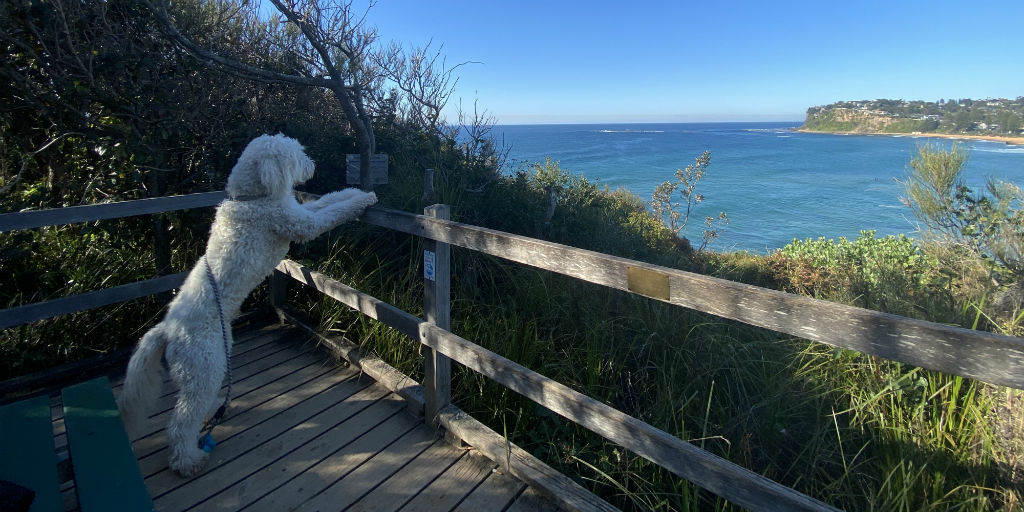 Newport to Bilgola Coastal Walk
Newport – Bilgola
Beautiful dog friendly coastal walk between Northern Beaches villages of Newport and Bilgola. Park your car at the Newport beach carpark and make your way to the northern end of the beach from where the track starts. Enjoy the stunning ocean views while your dog explores new smells along the track. At Bilgola, stop for a coffee at the dog friendly Zubi Cafe @ Billy's and take in the lazy beach life of the peninsula.
---
Dog Friendly Cafes & Restaurants
After all that playing and running at the park, it's time to refuel. Most cafes allow your dog to sit outside with you for a coffee but if you are after a super chilled atmosphere for both of you head to one of these soulful dog friendly cafes.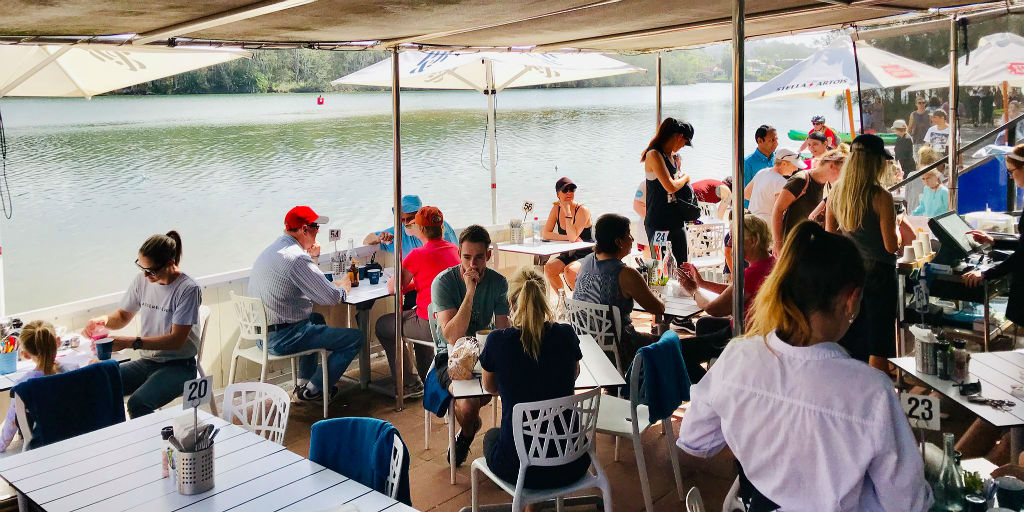 The Boatshed Cafe & Bar
Narrabeen
The perfect place to stop & take in the breathtaking views of the Narrabeen Lake! Relax for Breakfast or Lunch by the water (Dinner Friday & Saturdays). Stop by for a coffee or fresh juice after a walk around the Lake with your pup. Dogs are allowed on downstairs partly covered lakefront tables.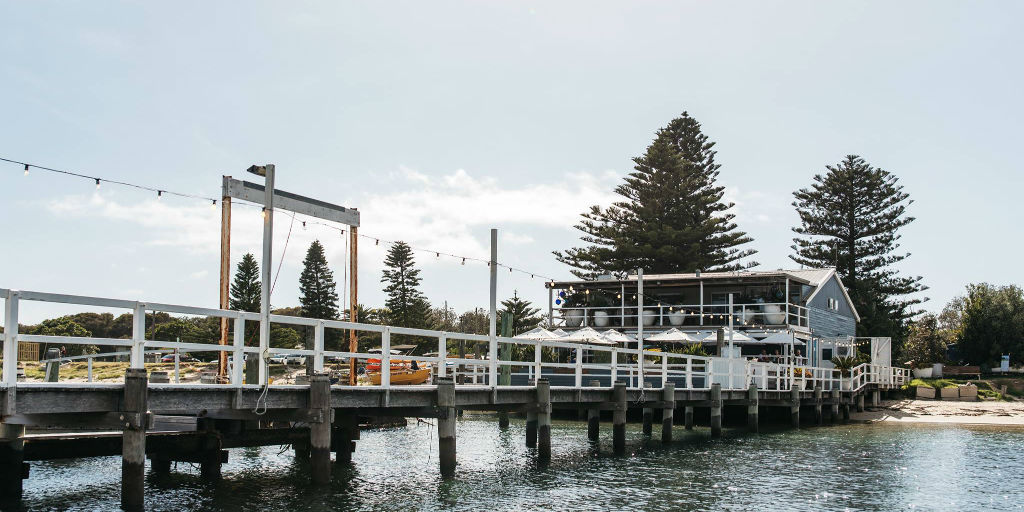 The Boathouse
Palm Beach
Sit and relax at The Boathouse Palm Beach with your pup while enjoying the uninterrupted Pittwater views. You won't get these multimillion-dollar views anywhere else, unless you own a waterfront weekender of course! The breakfast menu has a selection of classics with a healthy twist, while the lunch menu is seafood focused.
---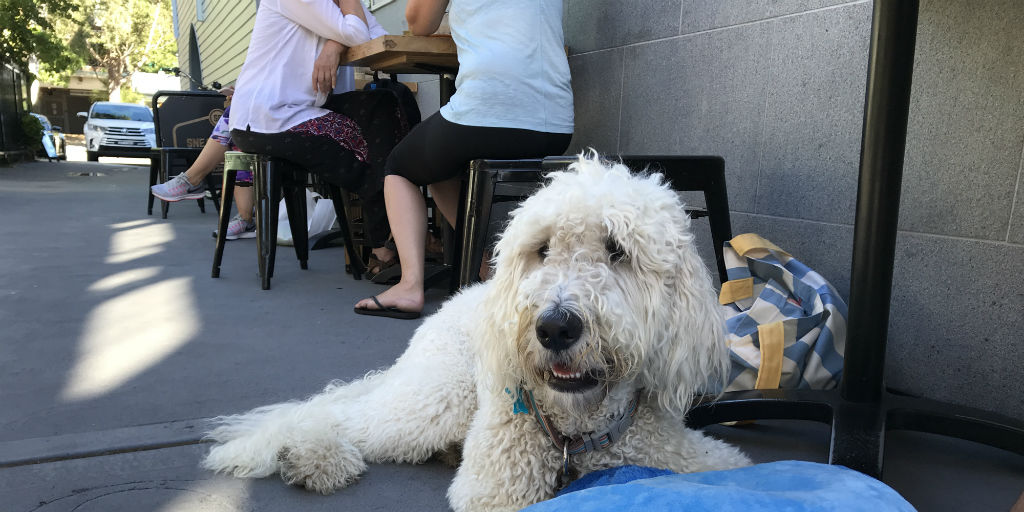 The Sneaky Grind
Avalon
The Sneaky Grind as its name suggests, is not the easiest place to find, which makes it locals' favourite in Avalon. It's a Surf Shop / Café with some of the most dog friendly staff you will come across, and your pooch is likely not going to be the only dog having coffee with their human parents at this chilled hidden gem.
---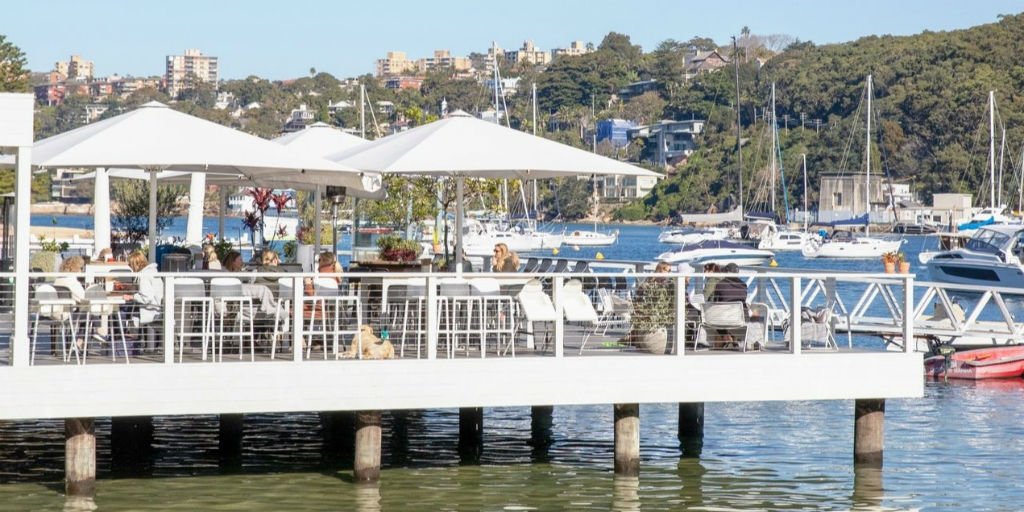 Sandy Bear Cafe
Clontarf
Located at the newly refurbished Clontarf Marina & perched atop the crystal clear waters of Sandy Bay, The Sandy Bear is a dog friendly cafe that offers picture-perfect views alongside your morning brew. Situated on the path of the iconic Spit to Manly walk, it's the perfect pit stop to refuel with your pooch.
Did you know that every booking on Pupsy will receive a free V.I.Pooch Travel Kit send to your home ahead of your travel?
---
Dog Friendly Bars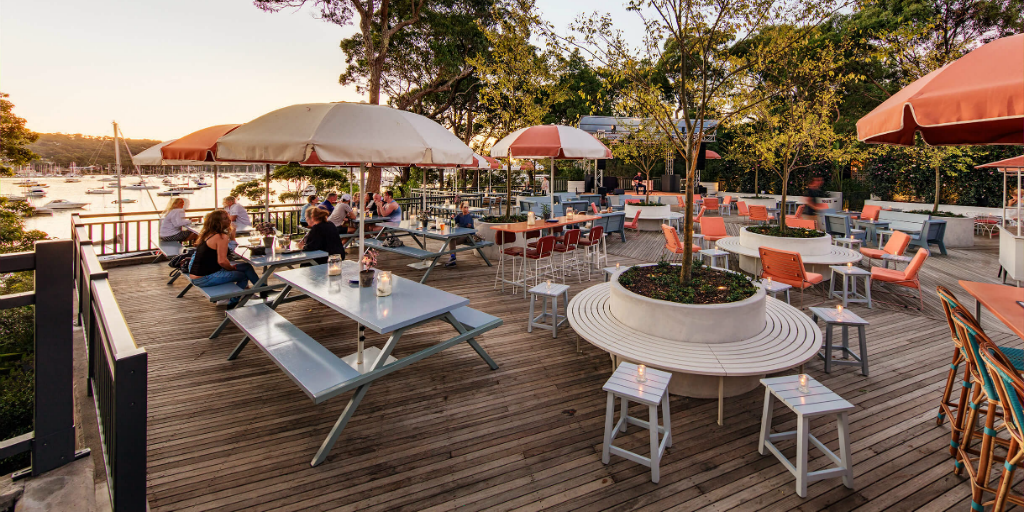 The Newport
Newport
It is simply impossible to write about dog friendly places in the Northern Beaches without including The Newport. This iconic establishment has always welcomed dogs of all kinds to join their human parents. Dogs are allowed everywhere in the venue and The Newport even organises events for their furry regulars. If you are after a lazy afternoon with your pup, this is the place to be.
---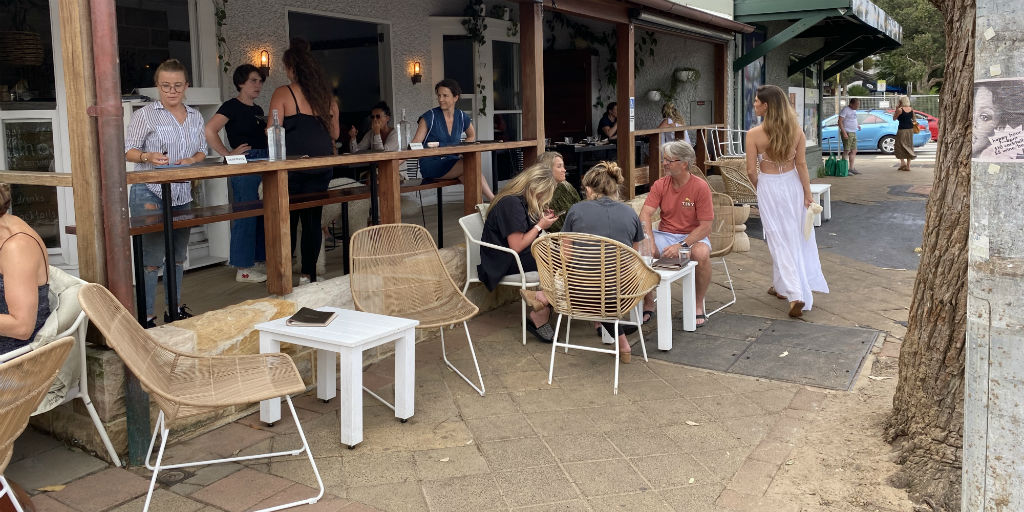 Alma Avalon
Avalon Beach
There is more to the dog friendly Northern Beaches than Newport. Mexican inspired bar/restaurant Alma Avalon welcomes you and your dog at their covered front deck to have a drink and some snacks while watching the lazy Avalon beach life rolling by.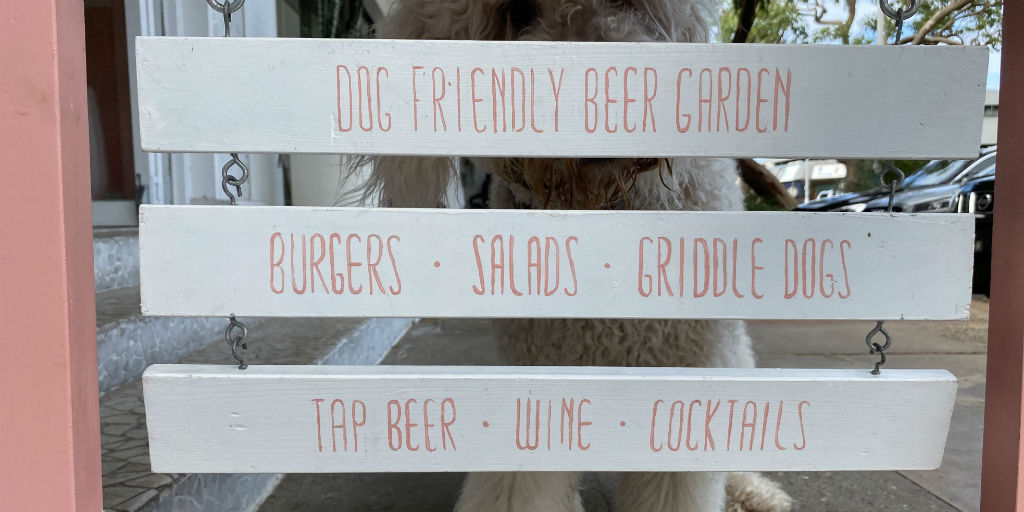 Sunset Diner
Avalon Beach
Right next door to Alma Avalon, you can find a great xasual dog friendly burger joint. Drop by at this American Style bar / restaurant for a meal with the entire family. Furry ones are welcome at the garden in the back of the venue.
---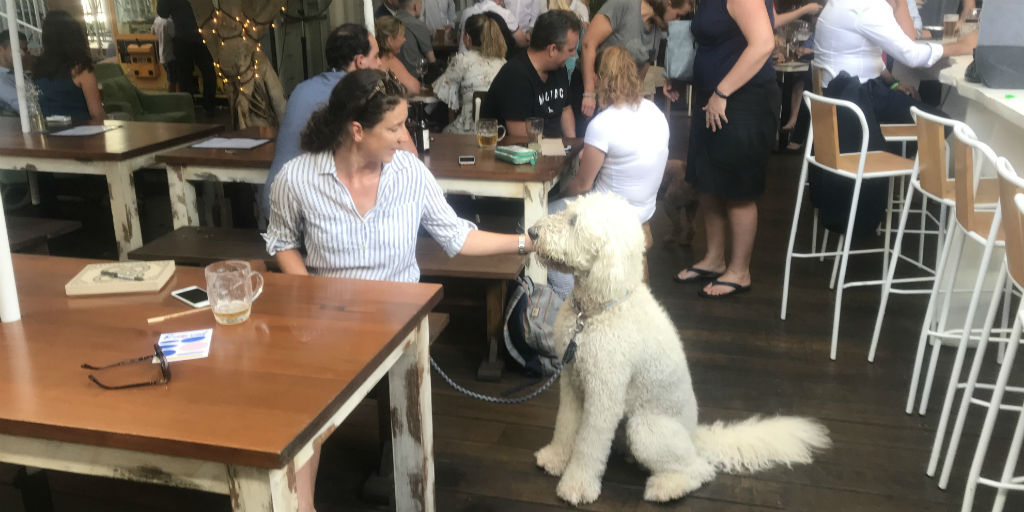 Park House
Mona Vale
Friendly staff at the dog friendly pub The Park House welcomes you and your pooch anywhere in the outdoor areas and is always happy to bring water for the thirsty four legged guests. Outdoor area at the back also has an automatic roof that comes on if the sun gets a bit too hot or sudden rain drops start threatening you.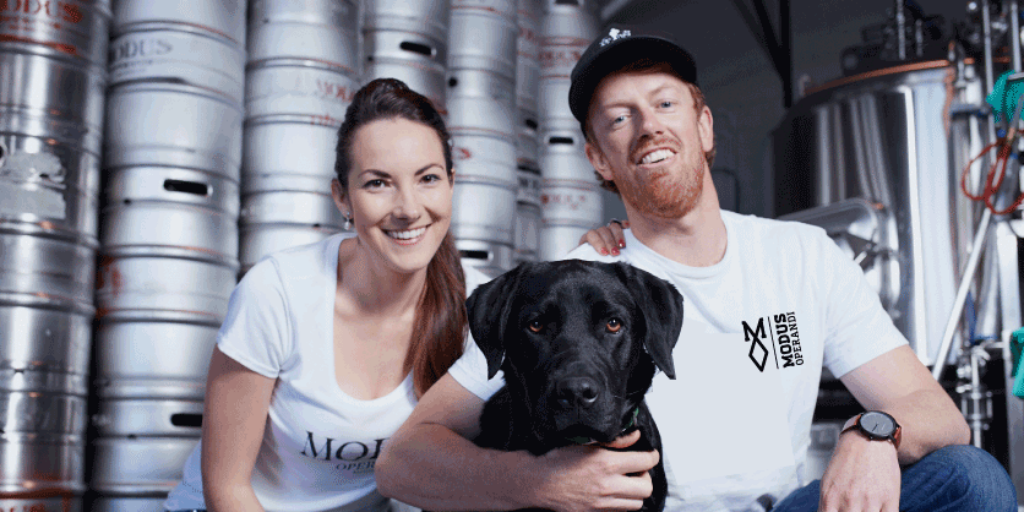 Modus Operandi
Mona Vale
If you are a beer enthusiastic, then your visit to Northern Beaches is not complete without visiting the dog friendly Modus Operandi Brewery. While your pup has a sniff and play with Stout (the local brewdog), you can explore the selection of beautifully crafted local beers. Modus Operandi also runs their own kitchen in case you feel hungry after the day's events.
---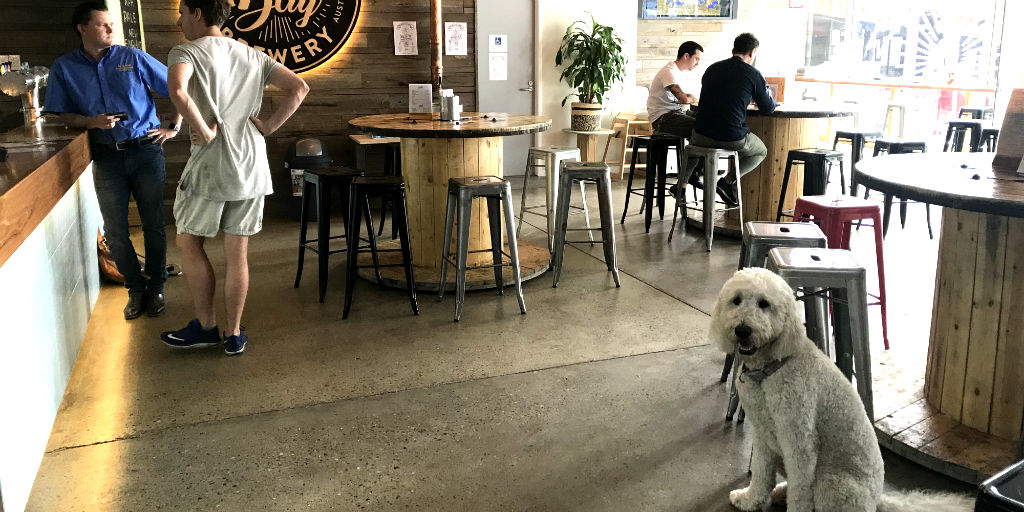 7th Day Brewery
Brookvale
Your local dog friendly tap-house, big-hearted with a thirst for excellence. Dogs are welcome to join you inside the tap house. 7th Day Brewery in Brookvale, makes one of the best crafted brews on the Northern Beaches, one small batch at a time.
---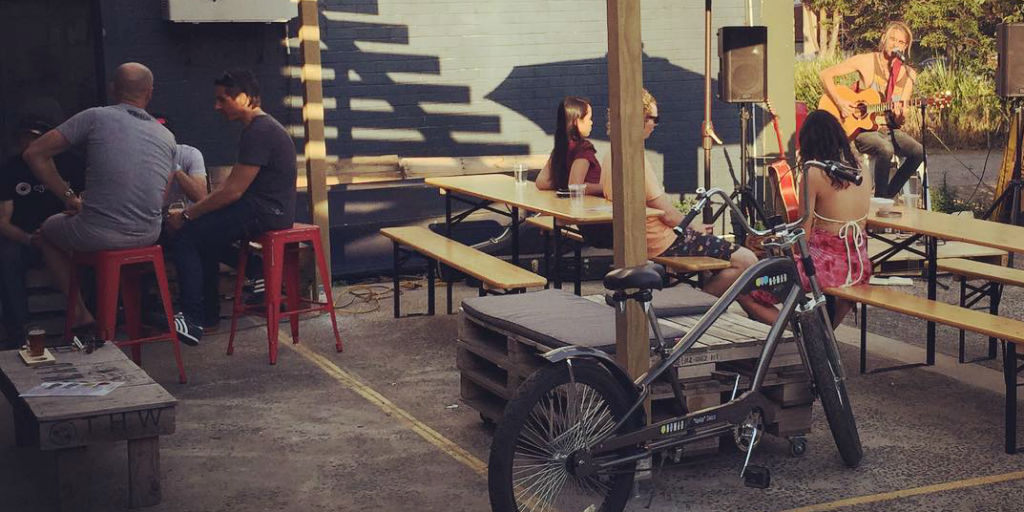 Nomad Brewing
Brookvale
Nomad Brewing Co. is another great dog friendly brewery located further south in Brookvale. Choose from 11 different beers on tap; your pup will be satisfied with his/her own bowl of H2O.
---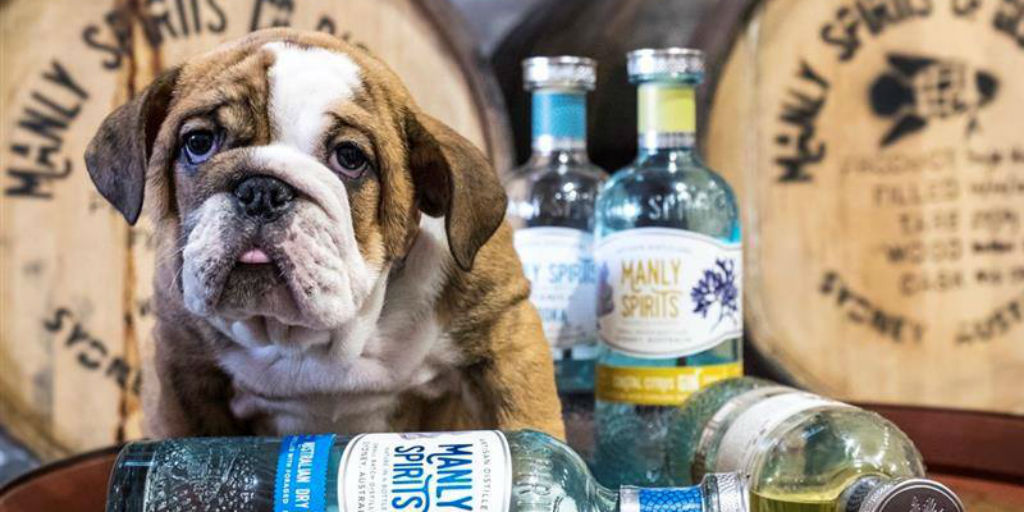 Manly Spirits Co Distillery
Brookvale
Dog friendly Artisan Distillery serving the most delicious cocktails (+beer) to enjoy sitting next to your best 4 legged friend. Made with the award winning gins, vodkas, whiskies and liqueurs distilled in our 'steam punk' style copper pot stills. A touch peckish….they also serve gourmet pies, cheese & antipasto boards and more.
Find other dog friendly pubs, bars and breweries in Northern Beaches and beyond.
If you have a bit more time…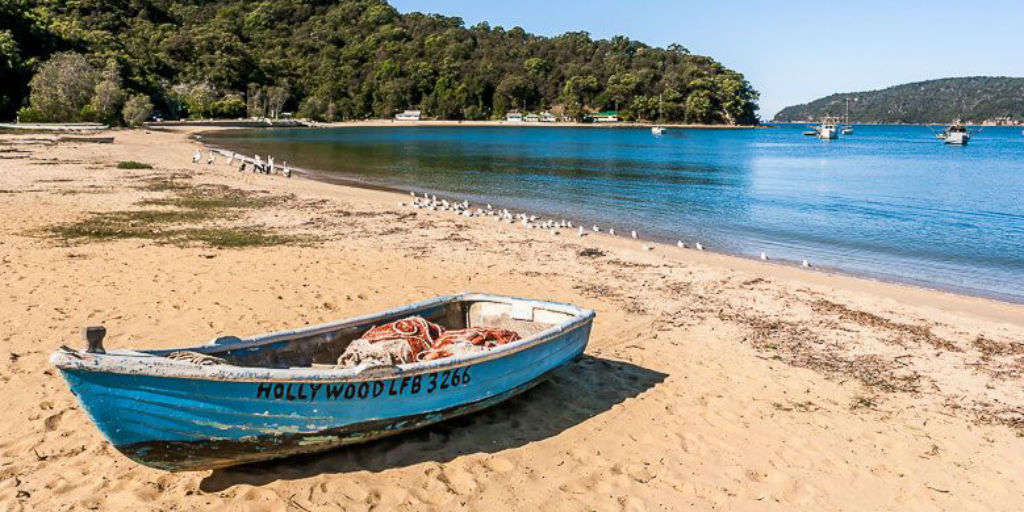 We highly recommend a day across the Pittwater to Patonga. Take the dog friendly ferry from Palm Beach that runs only a couple of times a day, so check the times.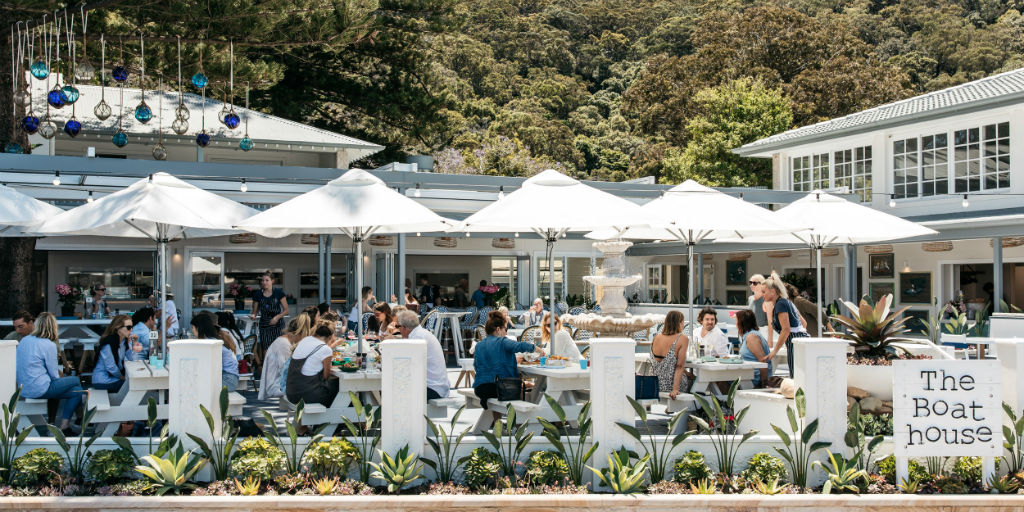 On arrival to Patonga Beach, which is 24h off leash have a swim and play with your pooch or simply chill and watch the world go by before heading to the dog friendly bar The Boathouse Patonga for lunch or afternoon drink before heading back to the ferry.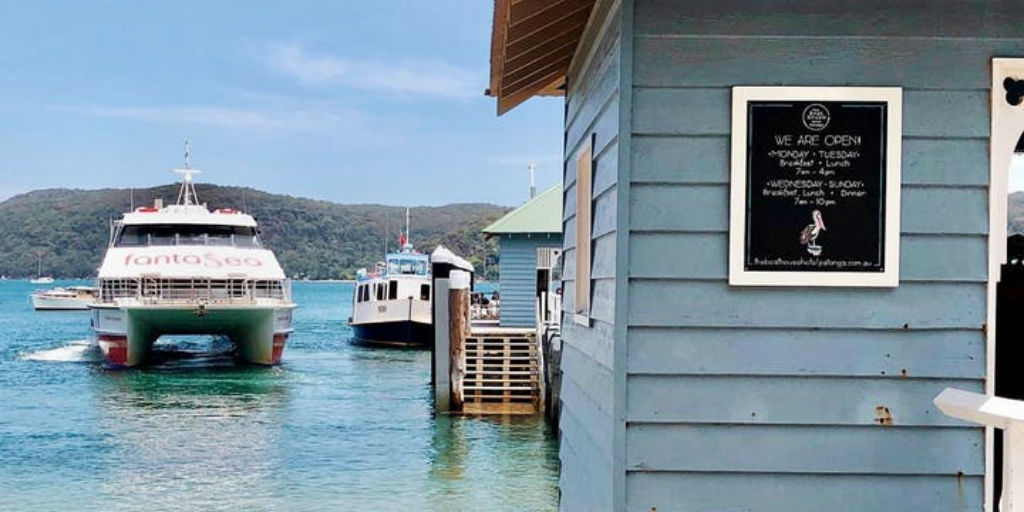 ---
This Travel Guide was created in Partnership with:
Healthy Everyday Pets is an Australian made and owned company based in the Eastern suburbs of Sydney. We live by the principle that "food is medicine". This principle is transcended into our formulas, which are low in carbohydrates and sugar, yet high in protein. We're a small, yet mighty team who each share a passion for encouraging a healthier lifestyle for your pets.
---
You may also like…