Dog Friendly Clare Valley
Dog Friendly Wineries, Accommodation, Bars & Cafes in Clare Valley
If you're keen to bring your fur pal along for your next weekend getaway, there's no shortage of dog friendly wineries and other places in Clare Valley.
Only 90-minutes from Adelaide, Clare Valley is one of Australia's oldest wine regions and is filled with heritage towns, trails, museums, cafes, beautiful scenery and plenty of boutique wineries where you can sample the region's signature wine – Riesling.
With so much to see and do with your pooch, we recommend staying a night or two at one of the dog friendly accommodations so you can truly relax and explore everything the Valley has to offer.
Here are some of the best dog friendly wineries, accomodation and other places to stay and to visit with your pooch on your next Clare Valley trip…
Dog Friendly Accommodation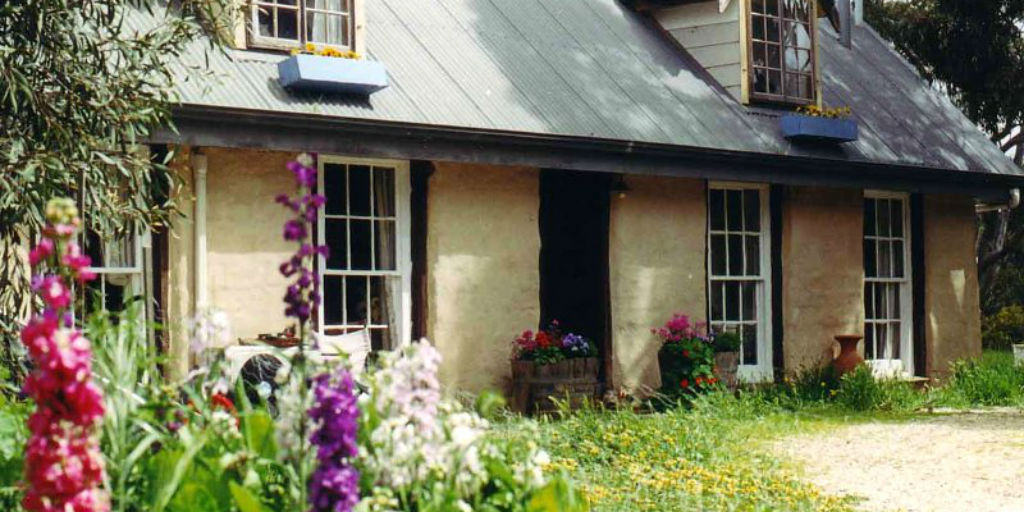 Guests 10 | Bedrooms 4 | Bathrooms 2
Enjoy the peace and seclusion of this grand, yet rustic, mud-brick dog friendly manor. Perched on high ground with 360-degree views of gentle, undulating countryside and trees, Bronte Manor exudes charm and character. It's an ideal spot for groups of up to 10 – and their dogs of course!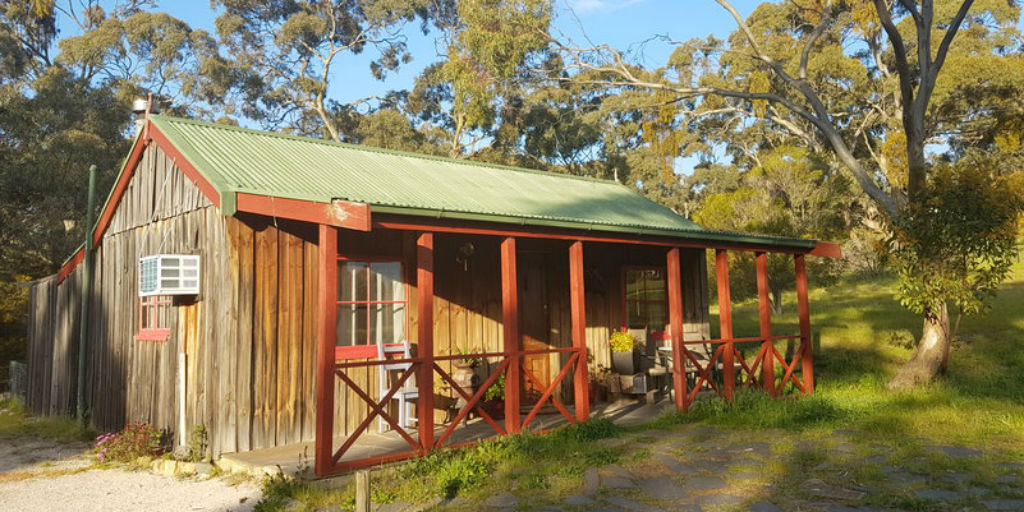 Guests 2 | Bedrooms 1 | Bathrooms 1
Wake up to the sound of birds and the whispering wind in this romantic dog friendly hideaway cottage set amidst 30ha of trees, fields and vineyards, only 6km north of Clare. When your pooch isn't curled up inside by the fire, they'll love exploring the surrounds with you and there's even some friendly alpacas to say hello to!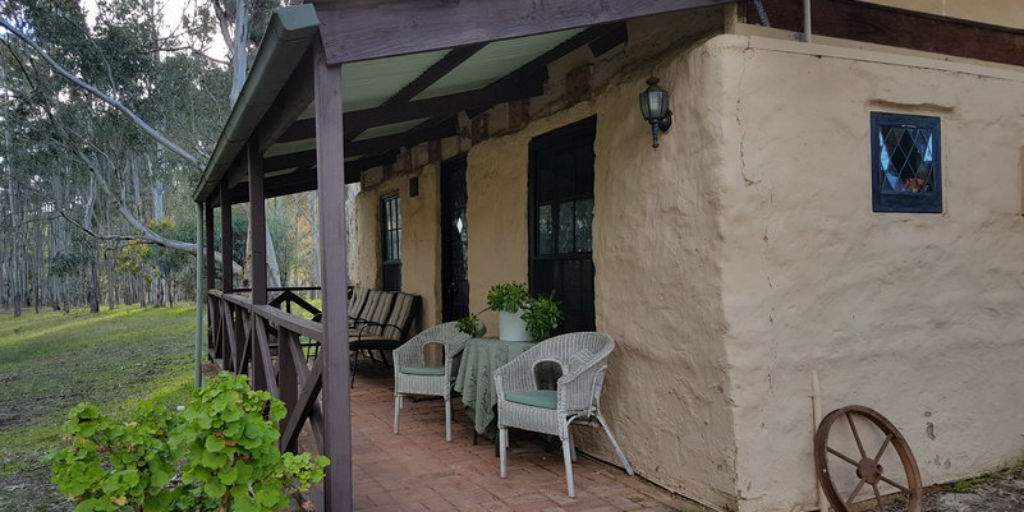 Guests 4 | Bedrooms 2 | Bathrooms 1
This charming, secluded two-bedroom mud-brick dog friendly cottage loves furry visitors and overlooks a dry creek bed bordered by enormous, century-old gum trees. Situated amidst 30 ha of rolling hills, the heritage-style cottage enjoys peaceful rural views, undisturbed by any other building. Wander the extensive paths through the trees, let the kids roam free and the dog off the lead, and visit the dam and the alpacas. Watch the passing parade of abundant birdlife from the verandah – you'll probably see kangaroos grazing on the grassy slope.
---
Dog Friendly Wineries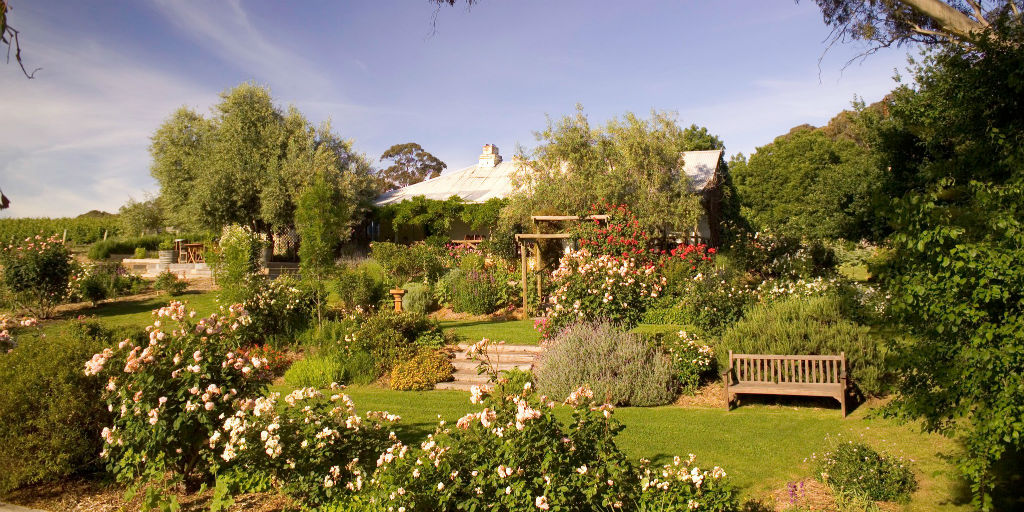 Spring Gully
Set amongst the wooded Skilly Hills in one of the most picturesque parts of the Clare Valley, Skillogalee is a modern boutique winery that offers tastings in a historic settler's cottage. The dog friendly winery allows pups to sit outside under the shaded olive tree with owners as they admire the stunning vineyard views.
---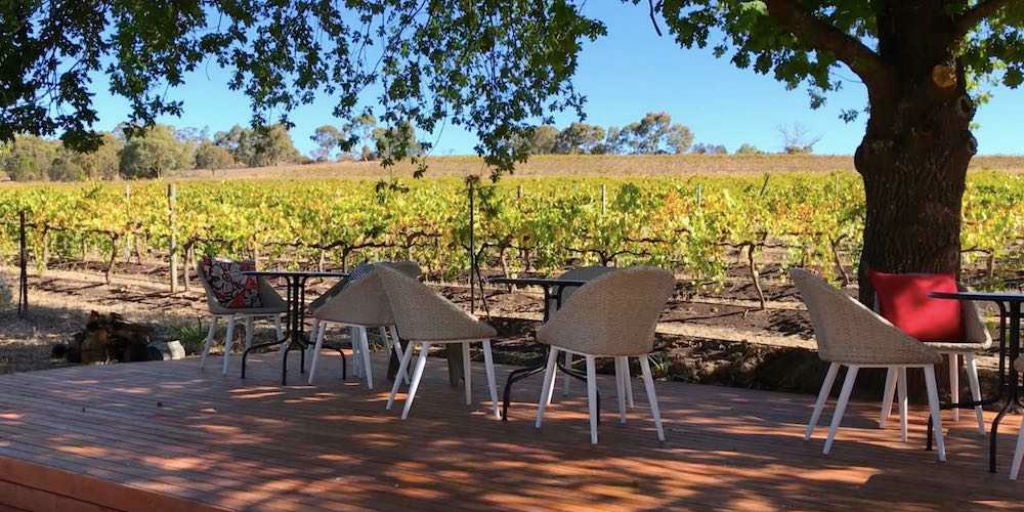 Gillentown
This boutique winery specialises in premium single vineyard wines and offers tastings daily. Relax and enjoy a glass or two with your canine companion by your side in The Bliss Garden with a view across the vines. There is a shaded area and water bowls available.
---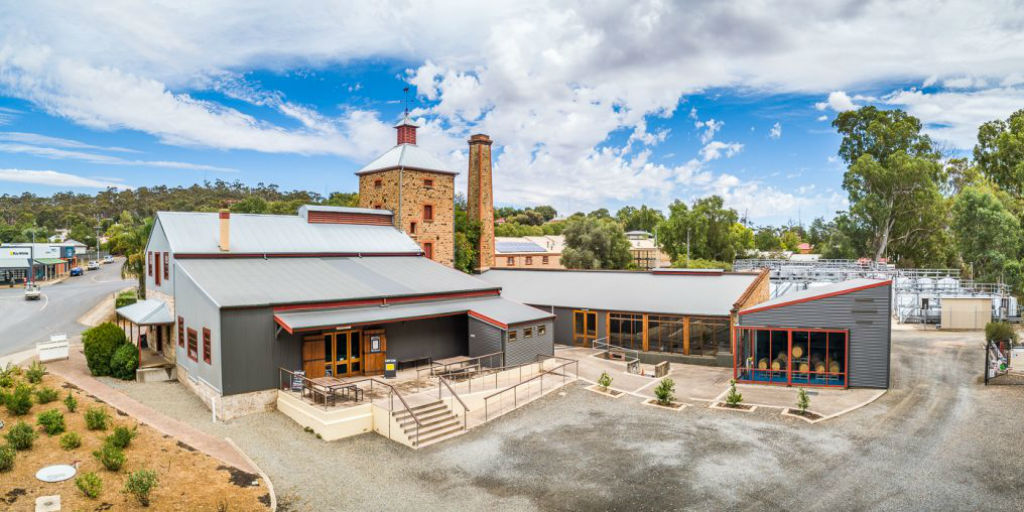 Clare
Located in the heritage-listed Enterprise Winery in the heart of the Clare township, Knappstein showcases a range of premium wines available for tasting. Dogs are not allowed inside however there is a shaded outdoor area where owners can do a tasting with pups by their side.
---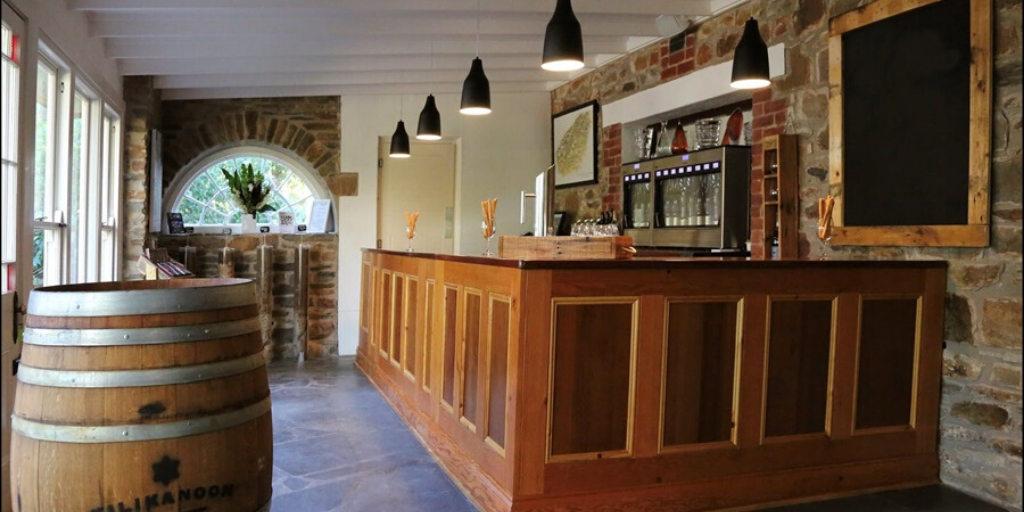 Penwortham
Housed in an original 1860s farmhouse, Kilikanoon is a cosy Cellar Door that welcomes pooches of all sizes. Dogs are invited to join owners for a tasting indoors, where there is a toasty fire, or outdoor where there is plenty of shade and water available.
---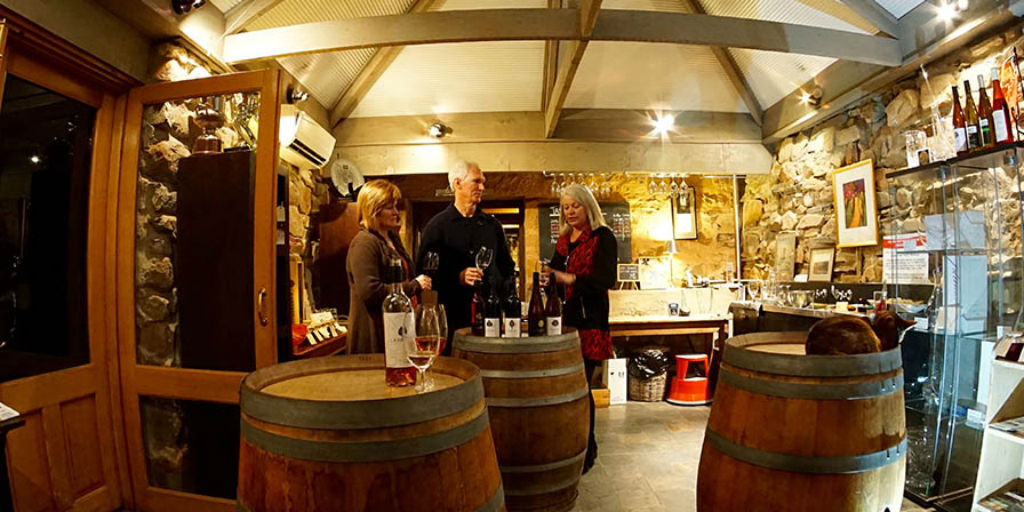 Watervale
Originally an orchard, Crabtree Wines is now a boutique Cellar Door producing premium handcrafted wines. Dogs are allowed inside, as well as in the shaded courtyard area, while owners enjoy delicious tastings and admire stunning valley views.
---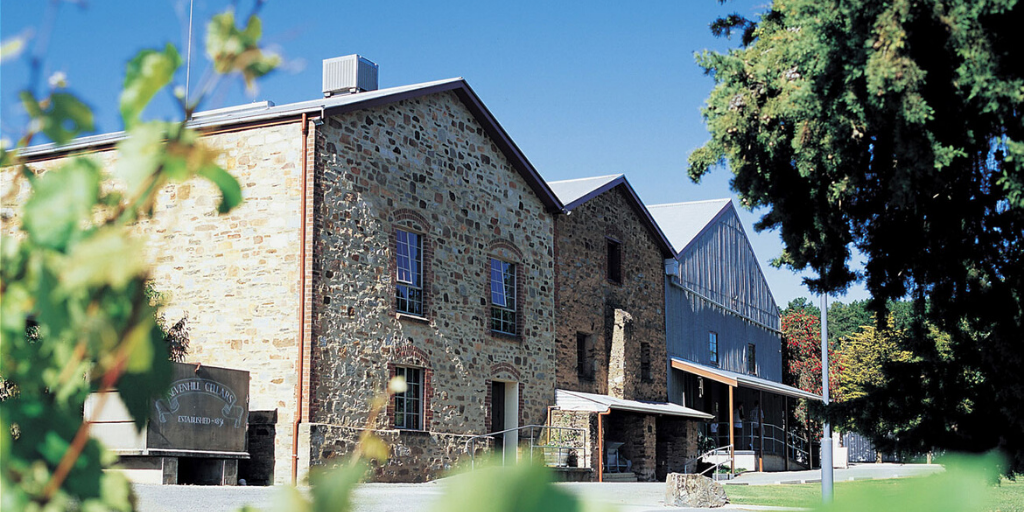 Sevenhill
The first winery in the Clare Valley, established by the Jesuits in 1851, Sevenhill Cellars boasts a serene and historic setting. There is a resident cat so the winery is dog-friendly outside only, however there is plenty of grassy space for pups outdoors as well as shade and water.
---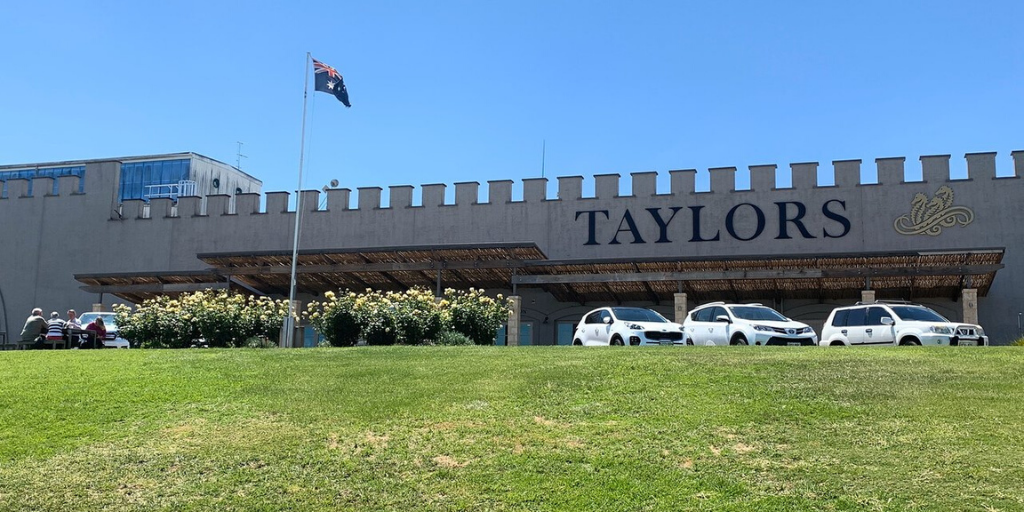 Auburn
For three generations the Taylor family have crafted great Australian wines in the Clare Valley and have become a local favourite. The Cellar Door staff are happy for dogs to sit outside with owners as they enjoy the magnificent vineyard views and there is shade and water available.
---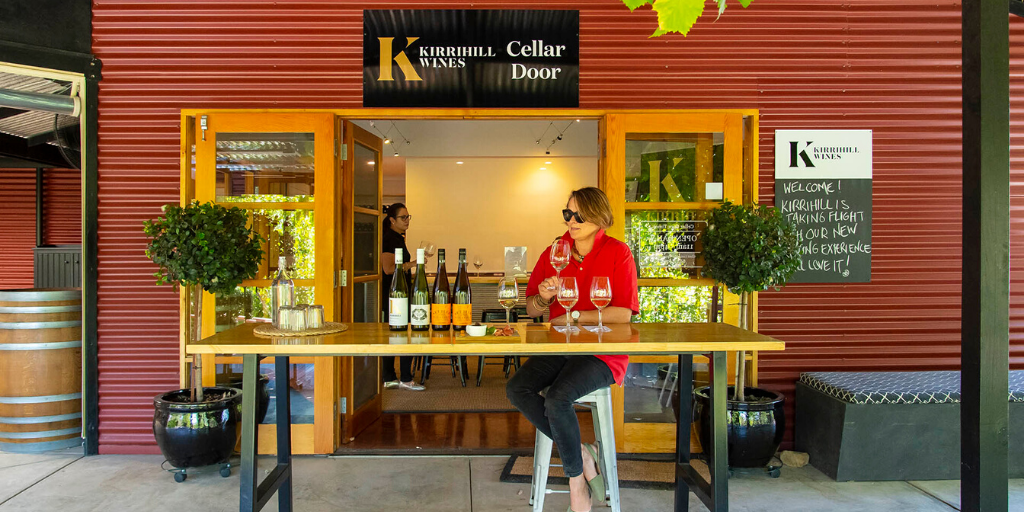 Clare
This dog friendly Cellar Door is an ideal spot for lunch and a tasting when exploring Clare Valley with your pup. With a spacious deck area, magnificent views and a dog friendly tasting area, Kirrihill offers a range of wines to suit all occasions. Enjoy a cheese plate and a glass of wine on the deck with your furry pal and enjoy the view.
---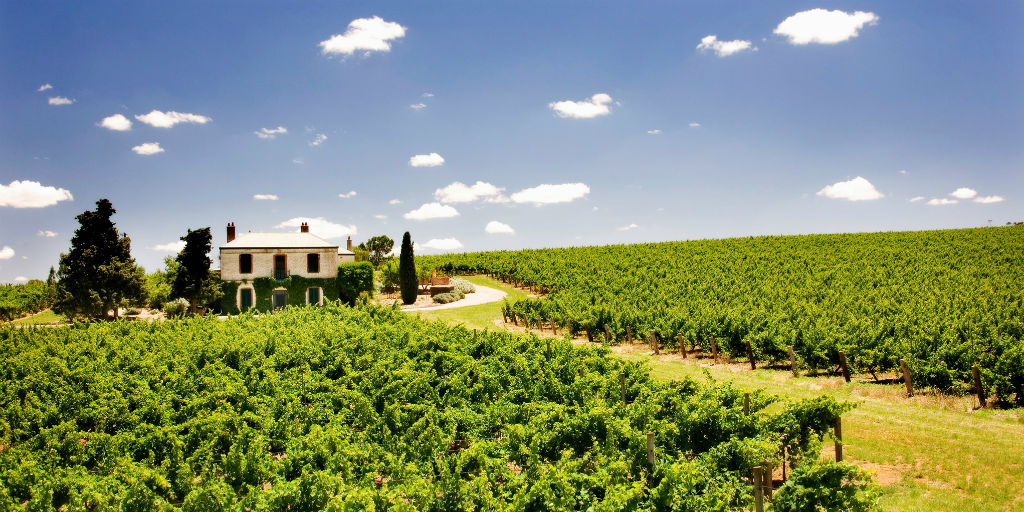 Stanley Flat
Established in 1959, Jim Barry Wines is dog friendly and offers sensational valley views from their newly refurbished Cellar Door. Dogs can join owners inside for a tasting or tastings can be brought outside to the partly-shaded barrel seating area.
---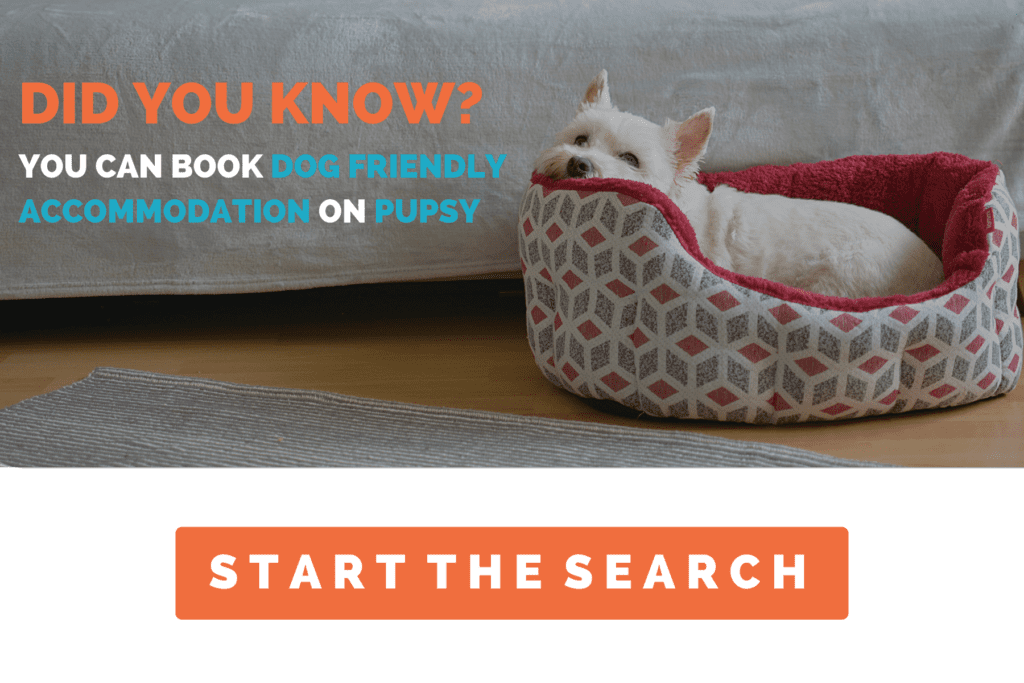 Dog Friendly Cafes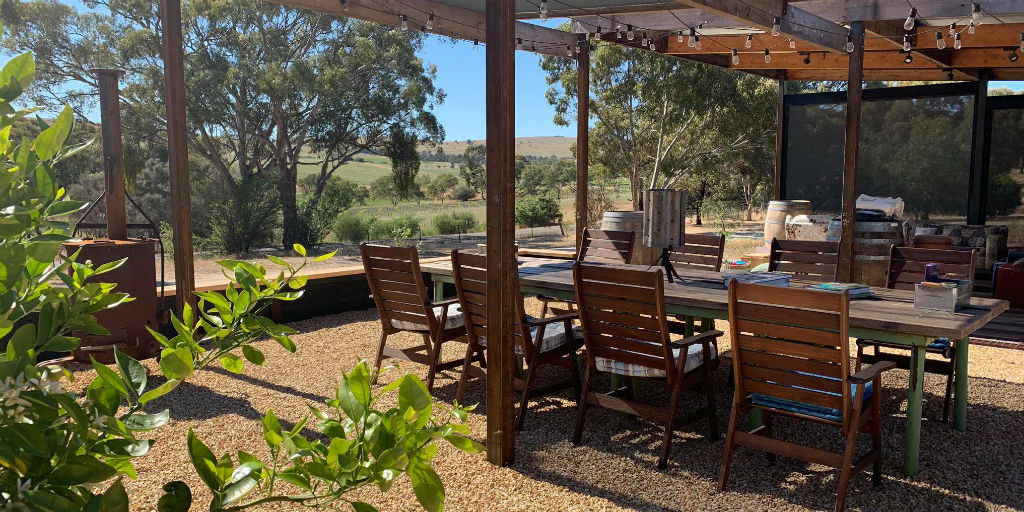 Spring Farm
Stone Ridge Olives is a small family run olive grove situated high up in the Clare Valley producing award winning extra virgin olive oil. In addition to their olive grove, they also have The Olive Bus on site serving up delicious meals and coffee. They owners have kept true to their vision of recycling wherever possible by turning a 1969 British Leyland bus into a modern café / kitchen that serves delicious, locally made food and drink along with best coffee. The bus is permanently parked under a custom made bus shelter with fantastic views across the olive grove and the surrounding vineyards. It's the perfect place to chill out with your pup, whether it's in the shade of a warm summer's day or rugged up beside a log fire in winter. Dogs are always welcome but must remain on leads.
---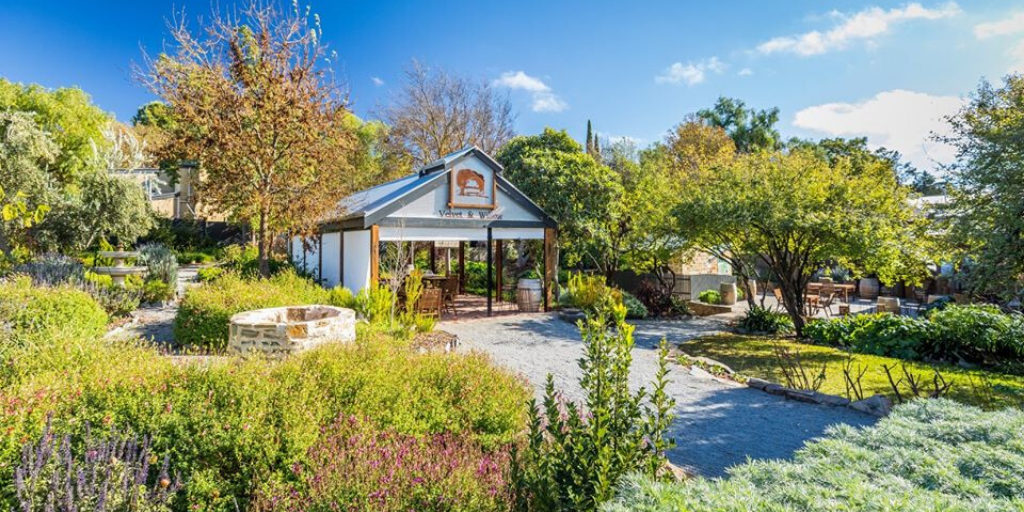 Auburn
Seeking a handcrafted artisan latte or a freshly baked muffin? Whatever you're after, the Velvet & Willow pantry has the perfect refreshments and light fare to satisfy your appetite. From gourmet coffees and assorted breakfast offerings to specialty cheese platters and other tasty snacks, the quaint Auburn café has a cozy indoor seating and a spacious dog friendly patio surrounded by idyllic gardens.
---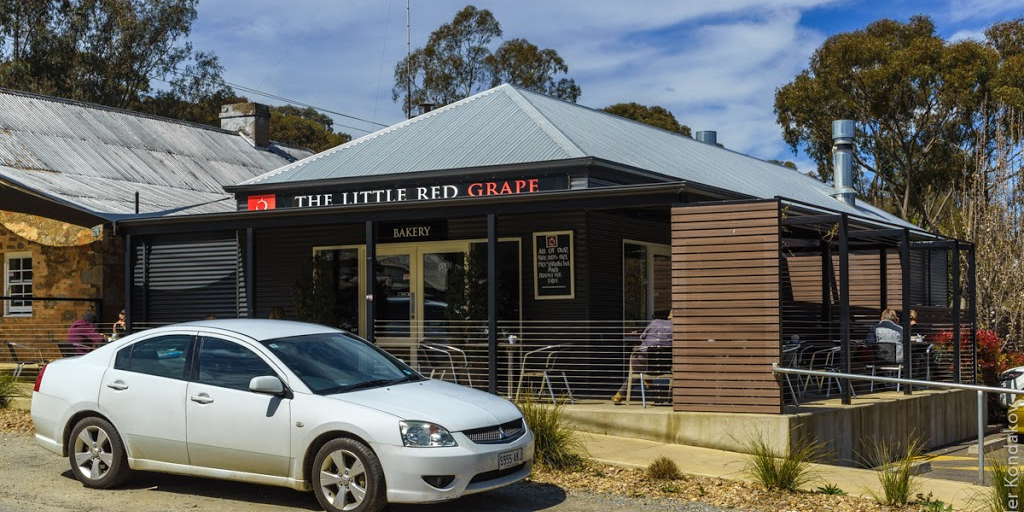 Sevenhill
The Little Red Grape is a charming bakery, winery and home-wares store in Sevenhill. The bakery dishes up pastry delights and is a great spot for a morning coffee before exploring Clare Valley with your pooch. There is plenty of dog friendly seating in the covered outdoor area and fresh water can be brought over to your pup.
---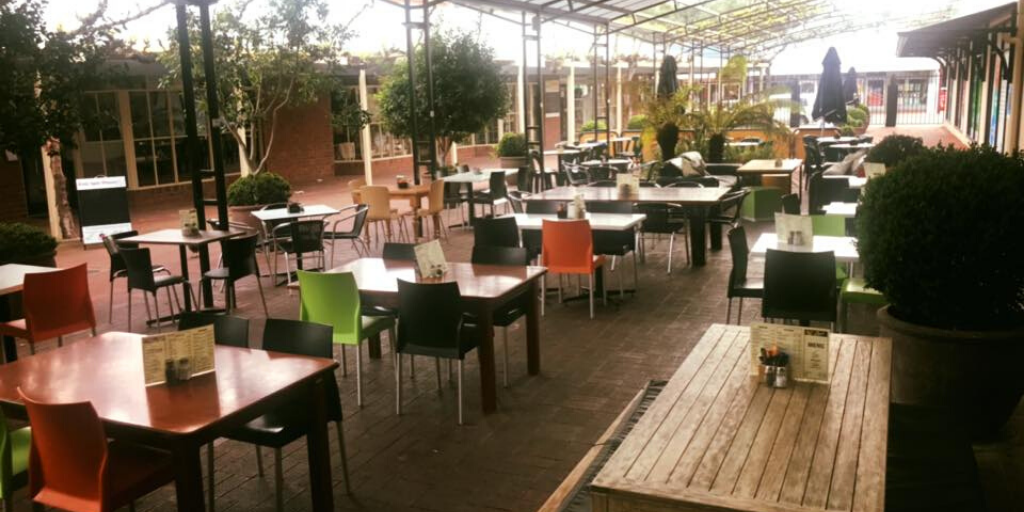 Clare
Zest Cafe Clare specialises in great food and amazing coffee as well as juices, smoothies and crushes. The dog friendly cafe has a spacious alfresco area that is perfect for two legged and four legged guests to enjoy homemade goodies and Amanti coffee.
---
Dog Friendly Pubs, Bars & Breweries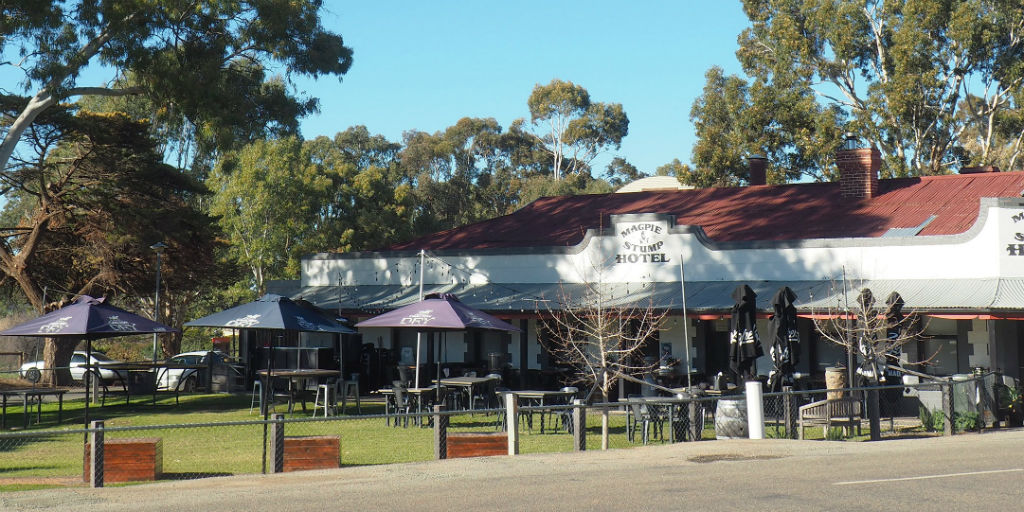 Mintaro
The newly renovated Magpie & Stump Hotel brings together good food, excellent wine and a great atmosphere. An innovative blend of country hotel, event destination, local landmark and regional showcase venue for up-and-coming winemakers, chefs and culinary creatives. Perch yourself at the shaded outdoor tables with your pooch and enjoy an abundance of local wine and beers.
---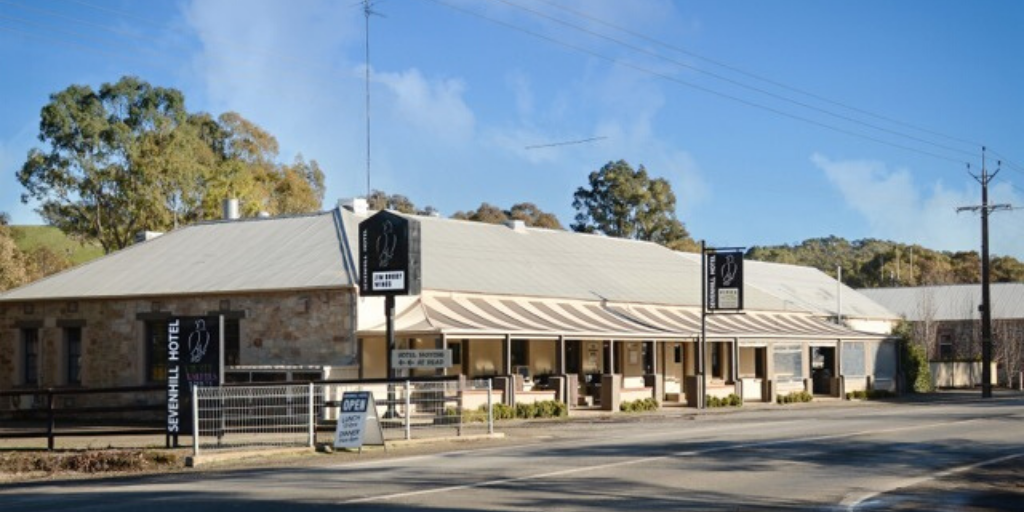 Sevenhill
The name says it all for this super dog friendly bar! Just 50 metres from bar to bay, The Cheeky Dog is the place to be for indoor and outdoor eating and drinking in Soldiers Point. The dog friendly venue is open for lunch and dinner seven days a week and offers a cracking Mediterranean inspired menu, plus a relaxing beer garden for you to relax in with your pooch. They even hold doggie events throughout the year such as the Cheeky Dog Show, which matches rescue dogs with new owners.
---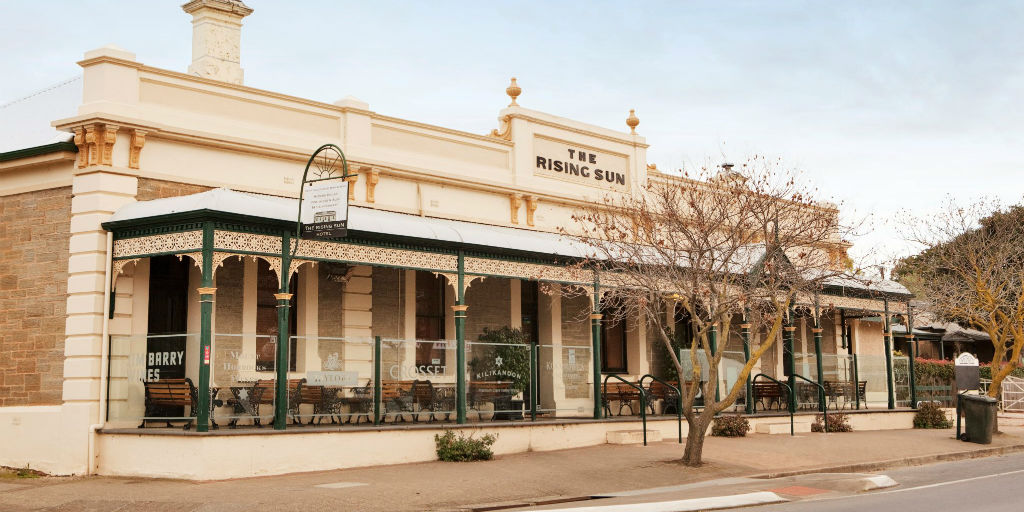 Auburn
The historic Rising Sun Hotel in Auburn is a boutique country hotel that offers a great atmosphere, local wines and beers, and friendly service. The Rising Sun Hotel's reputation for excellence began in the late 1800's and has continued to the present day. Take a seat out on the covered verandah with your dog and watch the world go by as you tuck into a dish from their a-la-carte menu.
---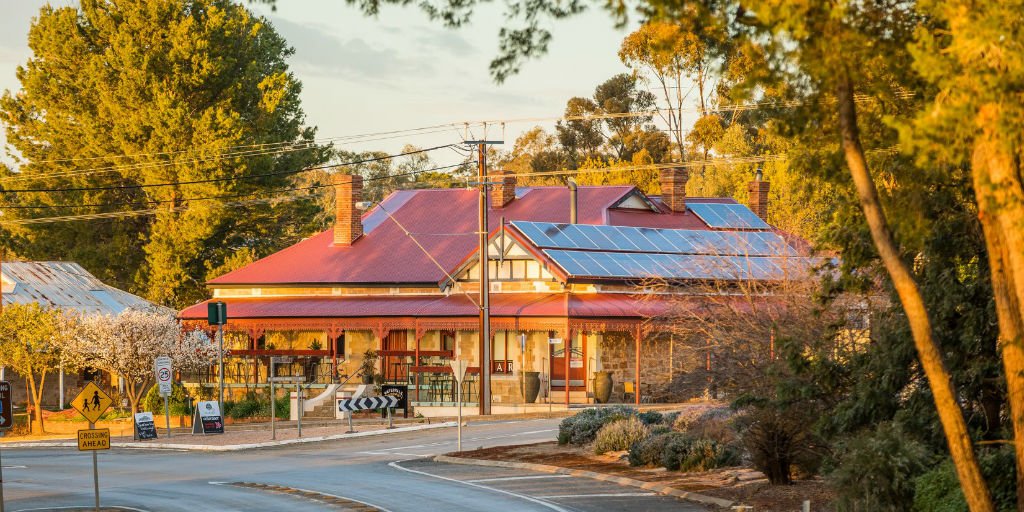 Watervale
Watervale Hotel is a beautiful and historic hotel in the midst of Clare Valley. Showcasing fresh, local produce from the region, as well as pouring local beers and wines, the dog friendly pub is a must visit when in Clare. The friendly team love furry visitors and dogs are invited to relax on the covered verandah. There are water bowls dotted around to keep pooches hydrated.
---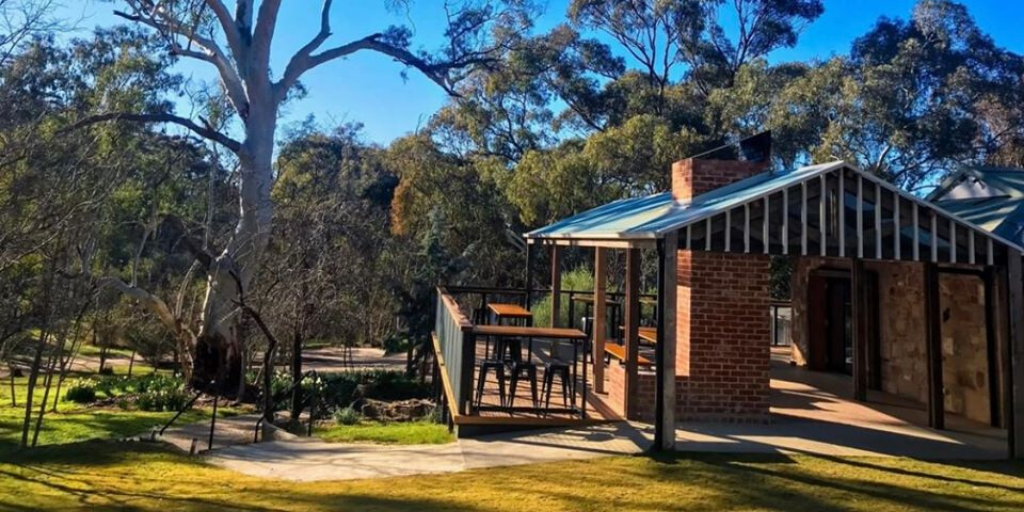 Sevenhill
Clare Valley Brewing Co is all about good times spent with good friends (including furry ones) drinking great beer. They draw water from a natural aquifer beneath the brewery, so you could say they have the essence of Clare Valley as their backbone. Pull up a chair in the shaded outdoor area of their Cellar Door with your pooch and get stuck in to their range of brews as you and your fur pal enjoy the scenic views.
---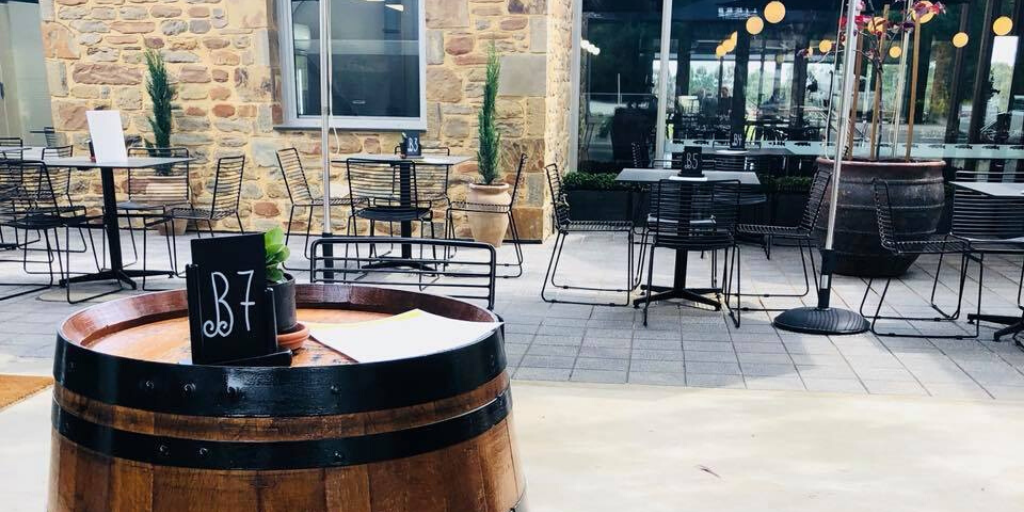 Polish Hill River
Pikes Beer Company is a family owned and operated micro-brewery in the heart of Clare Valley. Their brews include their flagship Pilsener Lager, Pale Ale, Sparkling Ale, and Genuine Stout., as well as limited releases throughout the year. There is a dog friendly beer garden and outdoor seating with shade for pups, as well as a water bowl.
---
Dog Friendly Hikes & Walks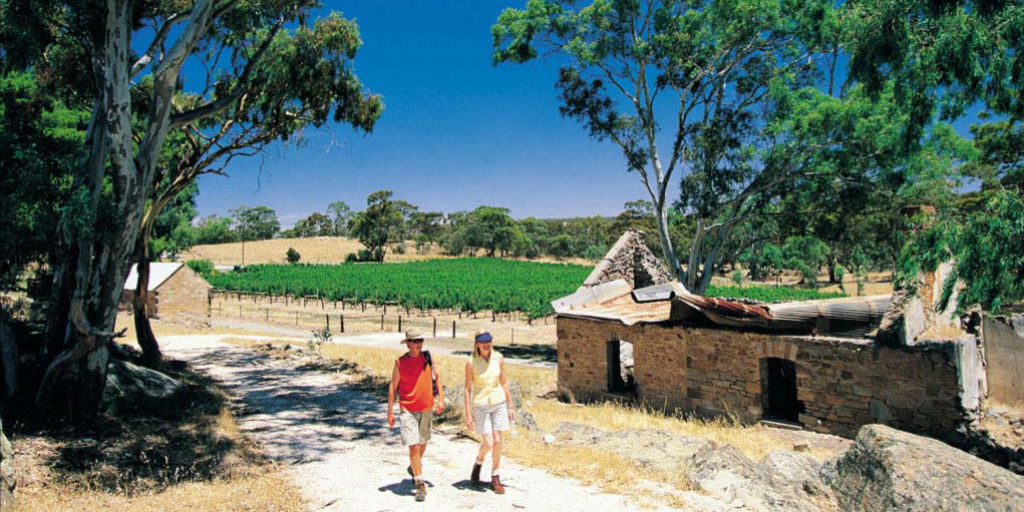 Clare – Auburn
The Riesling Trail follows the contours and curves of the former railway from Auburn to Clare, and isa great dog friendly hike providing ever-changing views of vineyards, mixed farms, natural bushland and world-renowned wine region. Its compacted surface and easy gradient makes it ideal for walkers and dogs. Along the way you'll find picnic spots and storyboards about the history, landscape, the Ngadjuri people, the communities and local heroes. The trail is 35km and roughly takes around 9 hours one way, so ensure both you and your dog stay hydrated along the way. You can start your journey from a number of sign-posted side roads in each town.
---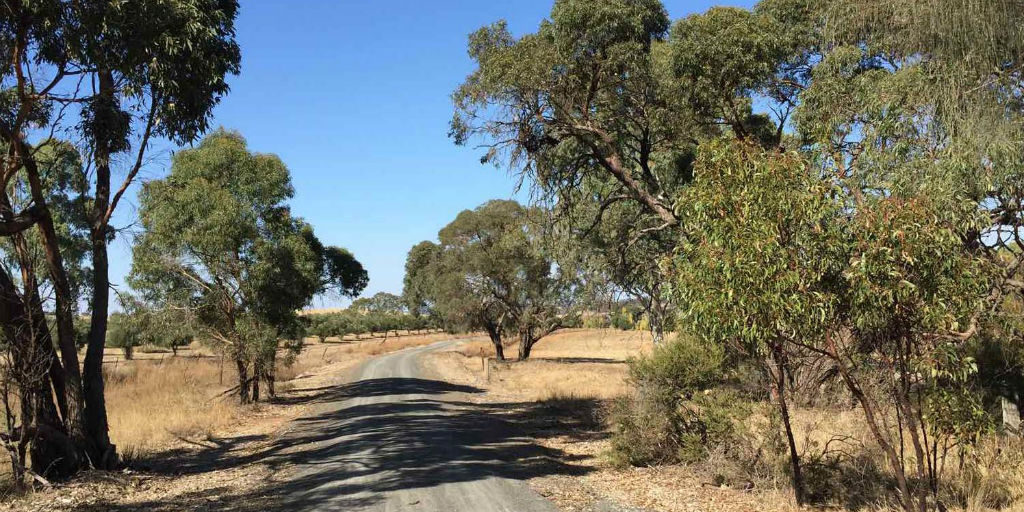 Clare – Auburn
The Rattler Trail was opened in 2010 providing an extension to the Riesling Trail running south from Auburn to the town of Riverton, providing walkers, dogs and cyclists an extra 19km to get their teeth into. The beautiful walking trail passes through rolling farmlands, vineyards and a dairy. The trails run from the former Auburn railway station (now home to Mount Horrocks Wines) through to the Riverton Oval.
---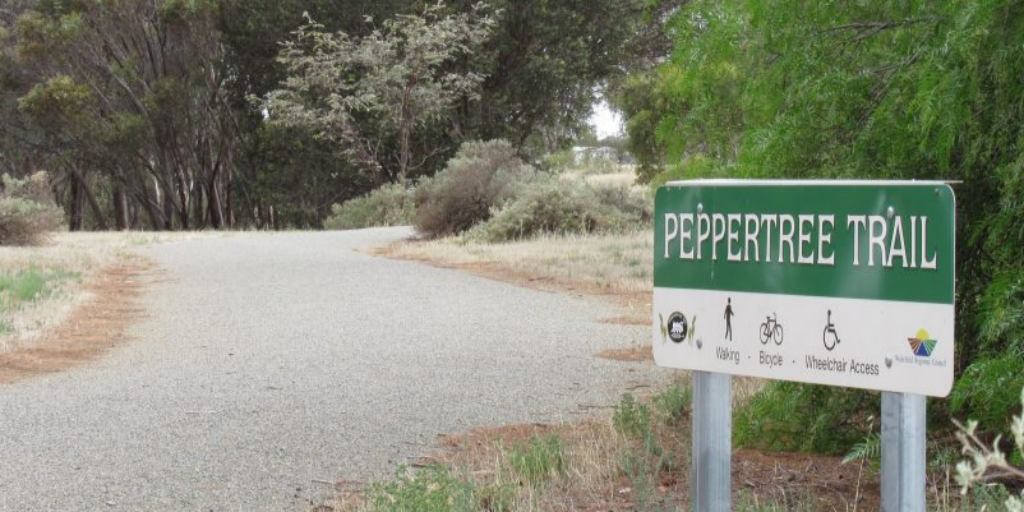 Brinkworth
For a shorter walk with your dog, try The Pepper Tree Trail. At 1.1km one way, the trail begins at the historic Stockyard Reserve in Brinkworth, following the railway reserve to the southern end of the town. There are eight interpretive signs along the way outlining the history of the town. The trail passes a rare example of an old railway turntable, water tower and old buildings.
---
Find other Dog Friendly Travel Guides @ PUPSY DESTINATIONS