Travelling to Dog Friendly Barossa Valley
The best dog friendly wineries, cafes and bars to visit in Barossa Valley
Recognised as one of the world's best wine regions, and just a short 50 minute drive north east of Adelaide, the Barossa Valley encompasses towns such as Tanunda, Angaston and Nuriootpa, and an array of high-profile wineries offering tours and cellar-door tastings. Taste your way through some of the best wine in the world and dine on sumptuous local produce all with your dog by your side.
Travelling and holidaying with your dog in Barossa Valley has never been easier. Here's our ultimate guide on dog friendly cafes, dog friendly wineries & breweries and more in the Barossa Valley.
Dog Friendly Accommodation in Barossa Valley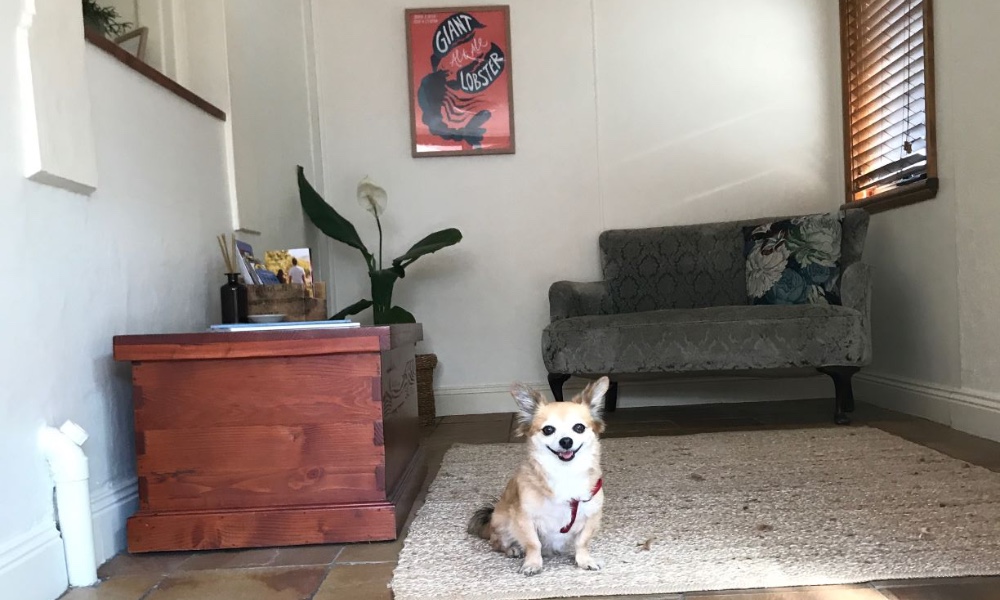 Old Telegraph Station
1561 Barossa Valley Way, Lyndoch
Located in the main street of Greenock in the world famous Barossa Valley, Greenock's Old Telegraph Station is a beautifully restored dog friendly accommodation offering self-catered bed and breakfast accommodation. The building was once one of the original telegraph stations linking Adelaide and Angaston operating from 1866 at a time when travellers stopped over in the area on their way to the Murray River.
It has a fully enclosed rear yard to enable your dogs space to run around and explore. Or they can sit in the shade of the trees, or under the covered pergola. Dogs are welcome inside, provided they are house trained, well behaved and do not sit on the furniture.
---
Dog Friendly Wineries in Barossa Valley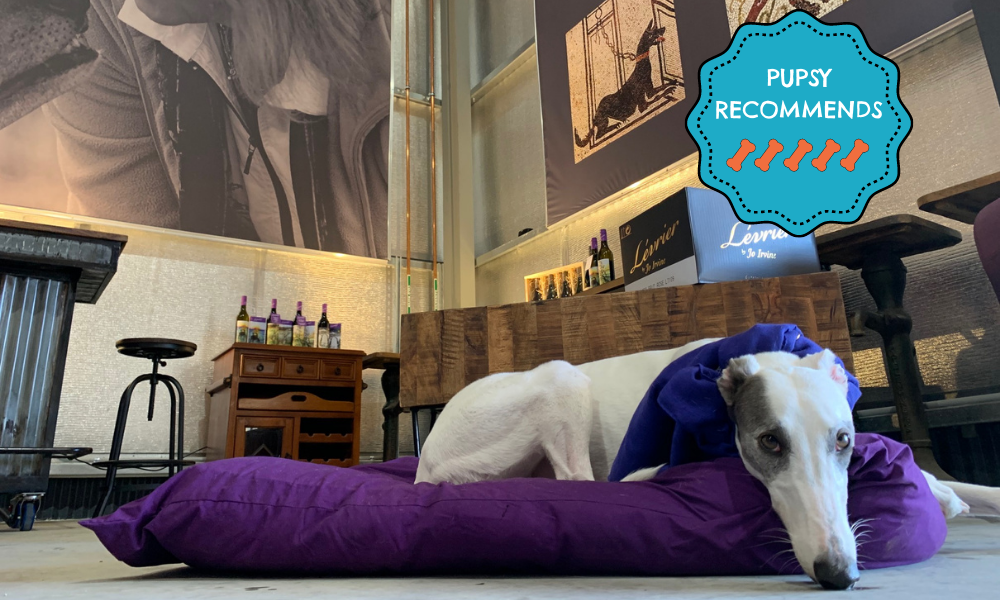 Levrier by Jo Irvine
928 Research Road, Nuriootpa
Levrier", a french word meaning Greyhound combines Jo's love of winemaking and her love of animals, especially Greyhounds. Two winery dogs by the name of Georgie and Daphne enjoy meeting new 4 paws friends at their dog friendly Cellar Door. They even have a dedicated dog park complete with toys to ensure your fur baby has lots of fun visiting the Cellar Door. For the humans, they offer personalised tastings. Taste your way through the award winning wines including the Sparking Meslier Brut Rose, one of the rarest sparkling grape varieties grown traditionally in France.
PUPSY XMAS SPECIAL!
Join Levrier 4 PAWS CLUB now for free and unlock Members Prices for all wines! Then use code "pupsy" at the checkout and get an extra $50 off from members prices!
Offer is valid until 5th December 2021 for all orders over $200
---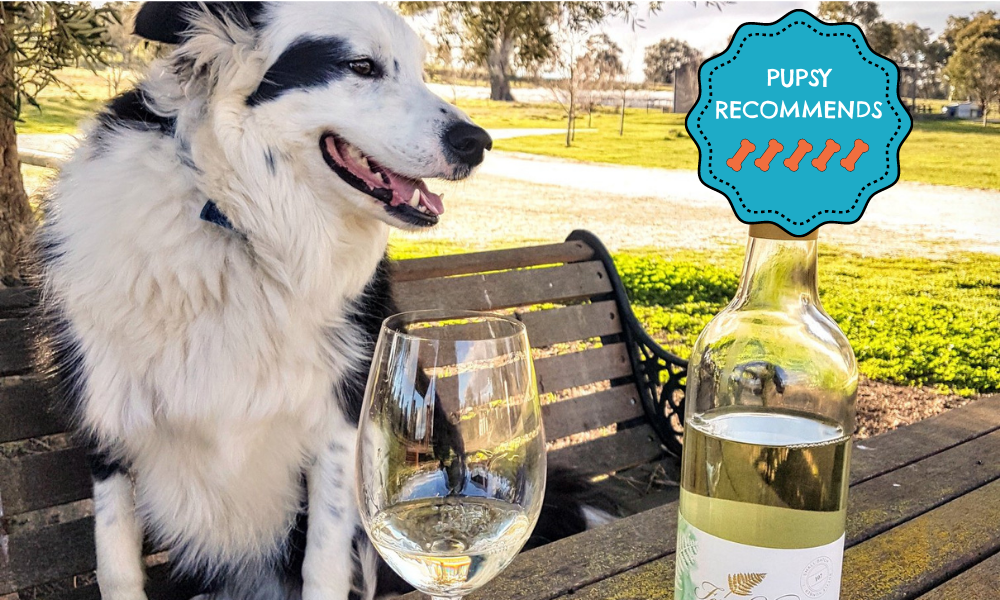 Fernfield Wines
112 Rushlea Road, Eden Valley
This boutique dog friendly winery is not to be missed when exploring the Barossa with your furry friend. Their unique cellar door is housed in a beautiful stone cottage built in 1856 and their two friendly Border Collies, Dexter and Bandit, are more than happy to play all day long! Although Fernfield's little estate is tucked away and a well kept secret, the wines have consistently won trophies and received impressive reviews so you won't regret tasting their premium wines in the dog friendly outdoor area and admiring the vineyard views.
---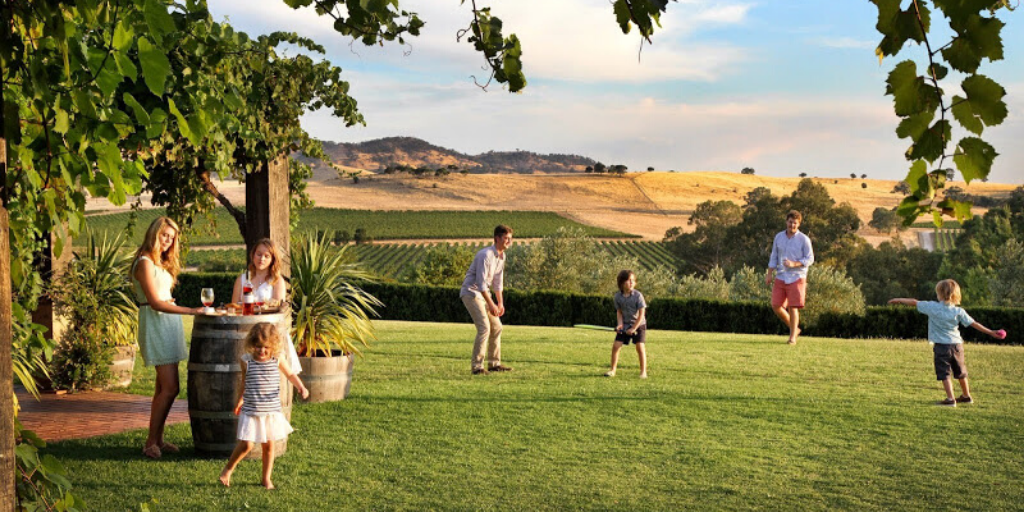 Kellermeister
1561 Barossa Valley Way, Lyndoch
Kellermeister is a boutique family-owned winery rated in the top seven per cent of wine producers in Australia. The beautifully located mud brick cellar door was awarded the Barossa Trust Mark Seal of quality and enjoys one of the best views in the Barossa. Enjoy tastings of a variety of award-winning wines, apple cider and fortifieds accompanied by a local produce platter in the dog friendly outdoor area while you soak up the stunning views with your pup.
---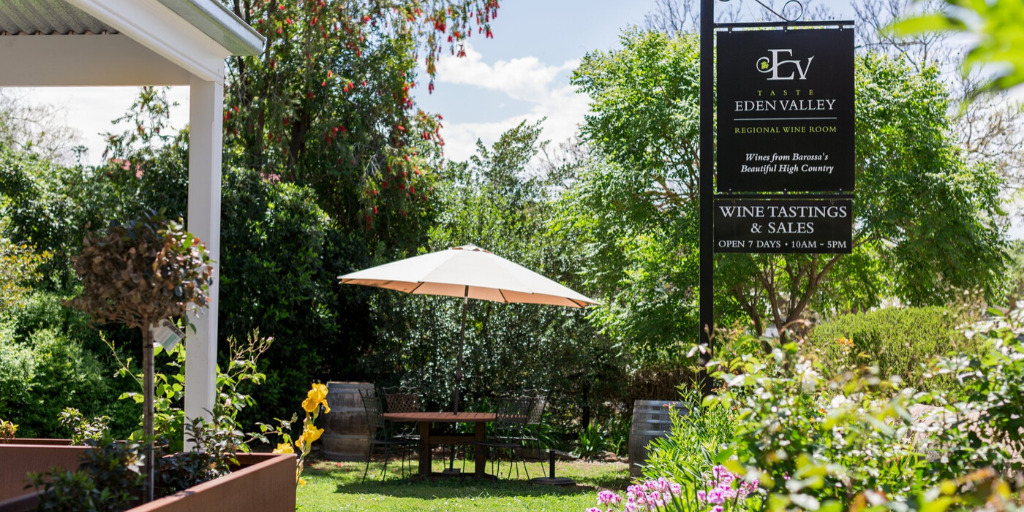 Taste Eden Valley
6-8 Washington Street, Angaston
Discover a range of rare and unique wines from boutique producers in the Barossa's beautiful high country – Eden Valley. Taste Eden Valley is a collaborative tasting room bringing together an exceptional group of family owned wineries, creating premium wines from vineyards of significance throughout Eden Valley. More than just a cellar door, Taste Eden Valley offers a chance to learn and experience in-depth this remarkable Barossa region's distinctive wines, culture and people. They have plenty of tables and chairs in their dog friendly garden area and there's always a water bowl ready for thirsty pups.
---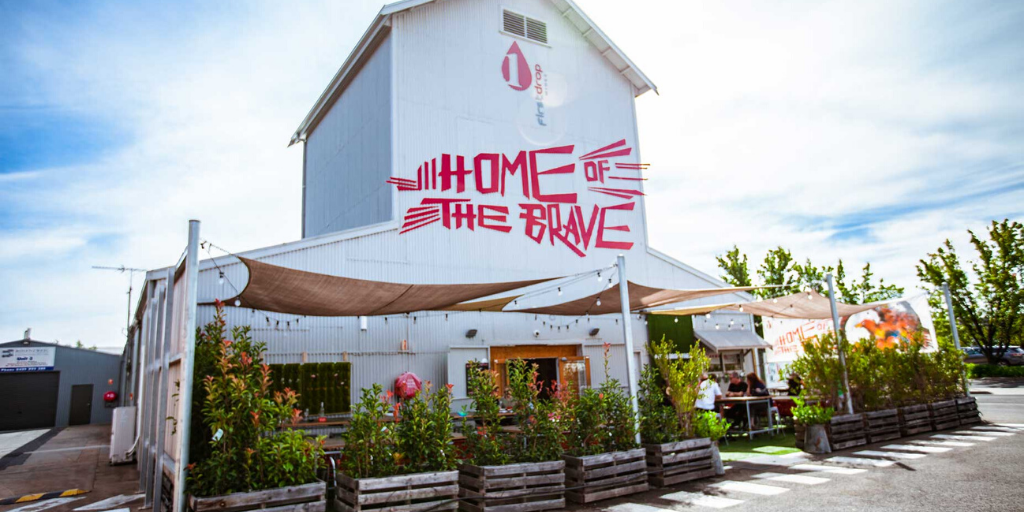 First Drop Wines
30 Barossa Valley Way, Nuriootpa
Based at the 'Home of the Brave' in the Barossa, First Drop is making wines with flavour, texture and a splash of funk; from fruit sourced from unique vineyards in the Adelaide Hills, McLaren Vale and Barossa to bring you a diverse, deliciously exciting and thought provoking line up of flavours. The unique Cellar Door has a dog friendly outdoor area out the front, which has plenty of seating and shade.
---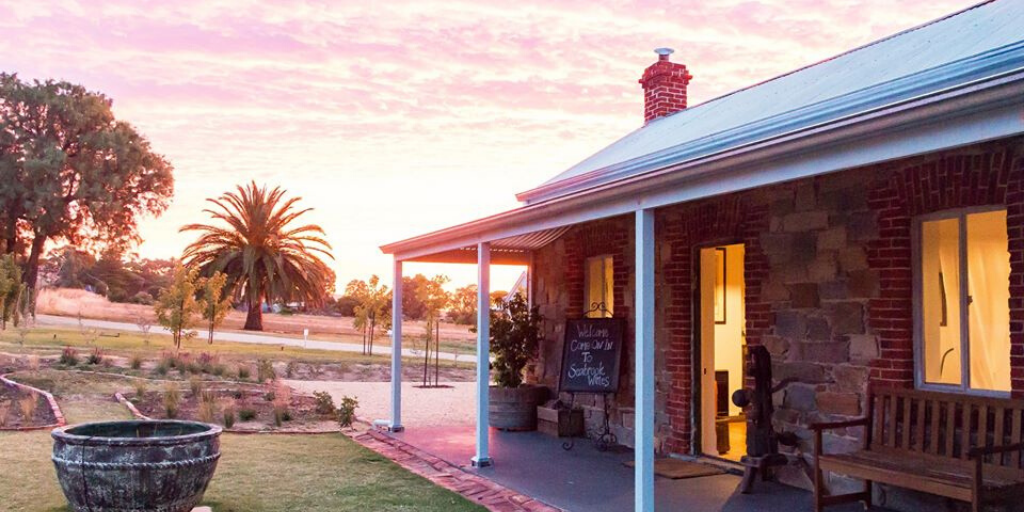 Seabrook Wines
1122 Light Pass Rd, Vine Vale
An original settler's cottage nestled in the base of the Barossa's eastern foothills, Seabrook Wines is a beautiful place to enjoy a boutique, hand-crafted wine or two. Furry visitors are encouraged to visit with their two legged pals and there's plenty of shade outside, as well as water bowls.
---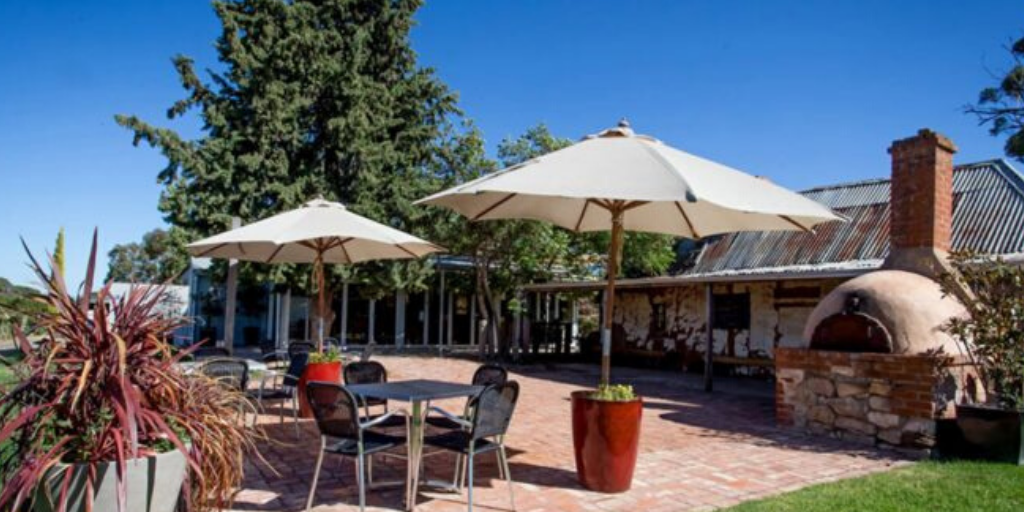 Gibson Wines
190 Willows Road, Light Pass
Meander up through the Barossa to the historic village of Light Pass and discover the hidden treasure of Gibson Wines. Immerse yourself in the vineyard while enjoying a snack by the Old Settlers Cottage or experience a tasting of their expertly handcrafted wines. There are plenty of tables and chairs outside where dogs can join owners.
---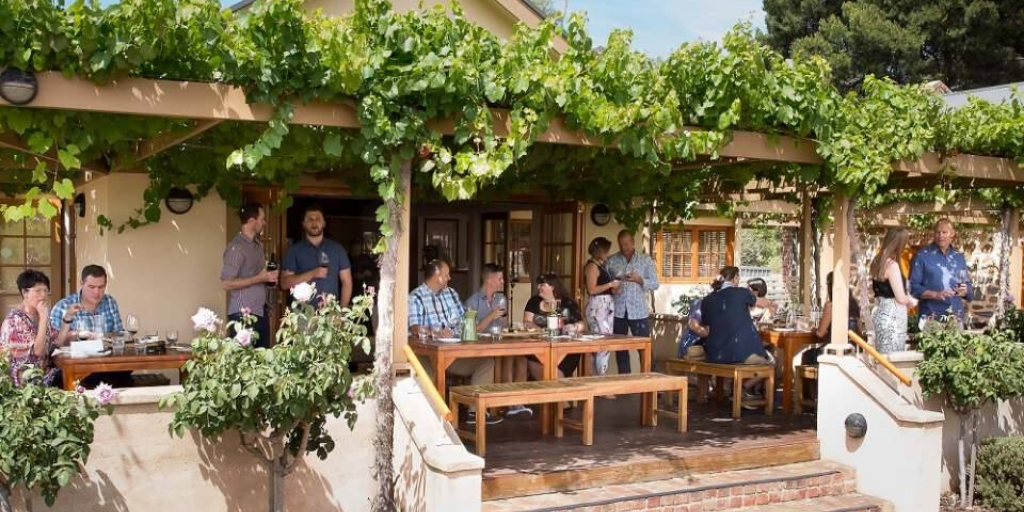 Murray Street Vineyards
Murray Street, Greenock
Seat yourselves on the vine covered verandah and taste your way through a delicious array of premium wines from the Barossa Valley. There are also chairs and umbrellas on the lush lawn where guests can sit and relax with their furry pals.
---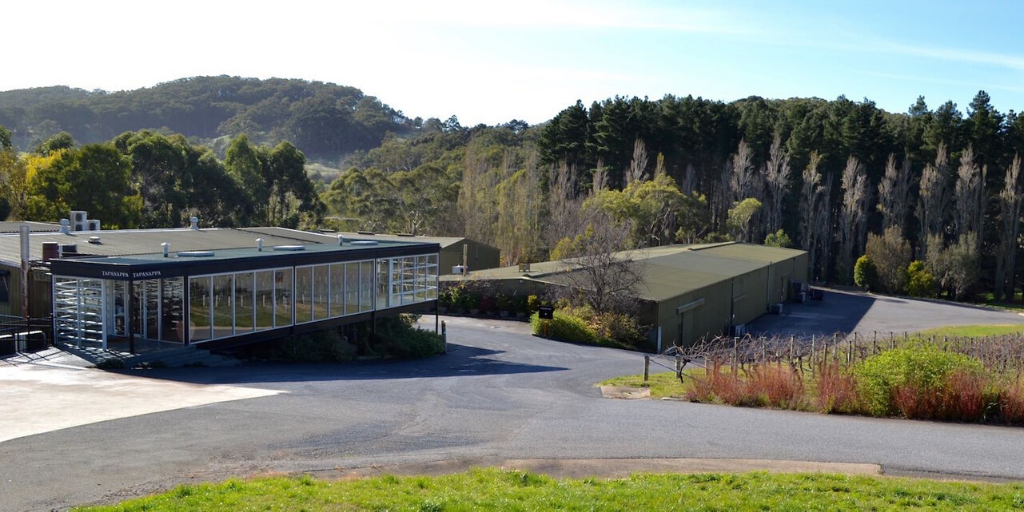 Tapanappa Wines
15 Spring Gully Rd, Piccadilly
Tapanappa's winery and cellar door is located just 25 minutes from Adelaide at the Tiers Vineyard in the Piccadilly Valley. The cellar door offers the full range of wines for tasting, in a picturesque setting overlooking the vineyard. There is a beautiful deck area with shade that allows dogs to join owners for a tasting.
---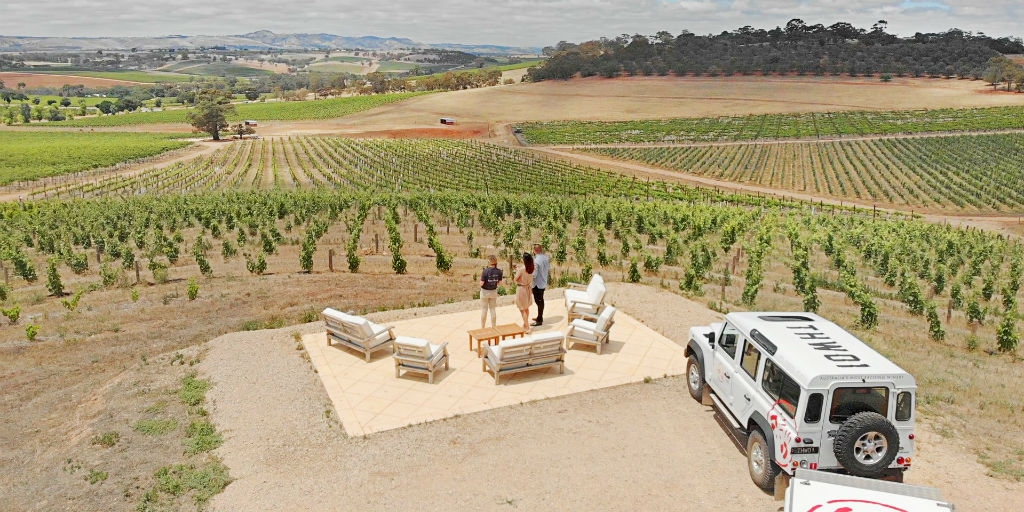 Two Hands Wines
273 Neldner Rd, Marananga
Set in Kraehe House, a late 19th century stone cottage with its adjoining bakehouse, Two Hands Wines is open for tastings and sales from 10am to 5pm, seven days a week. With the state of the art interior complemented by the stunning tasting deck at the back of the building, their Marananga home provides a beautiful setting amongst the vineyards of the Western Ranges. Sit out in the beautiful gardens with your doggo and enjoy the stunning views as you taste your way through their wine portfolio.
---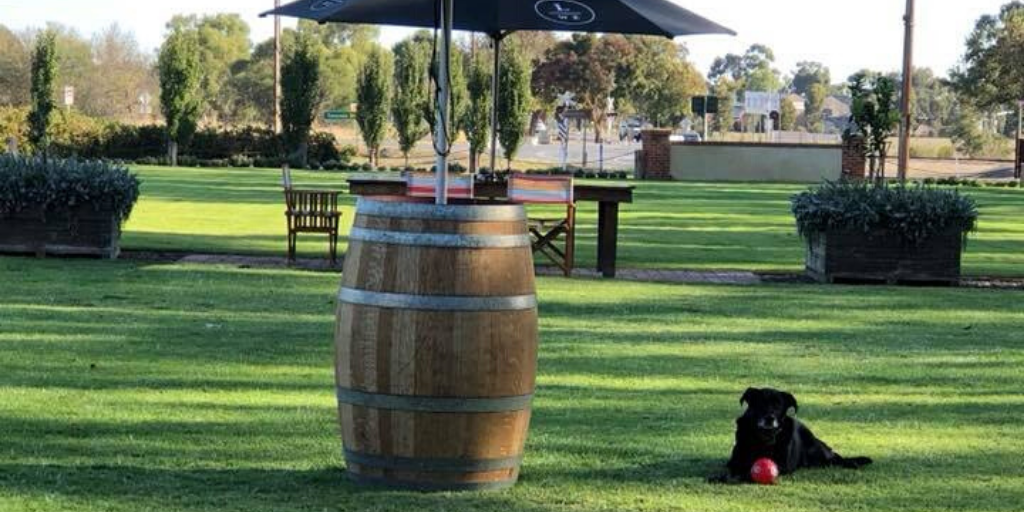 Lindsay Wine Estate
15 Vine Vale Rd, Tanunda
Celebrate the artistry of wine at this fantastic winery in Tanunda. Their premium range of estate-grown wines and unique cellar door experience is not to be missed on your next day out with your pooch. A water bowl is readily available for your pal out the front and the cellar door dogs are always ready to play.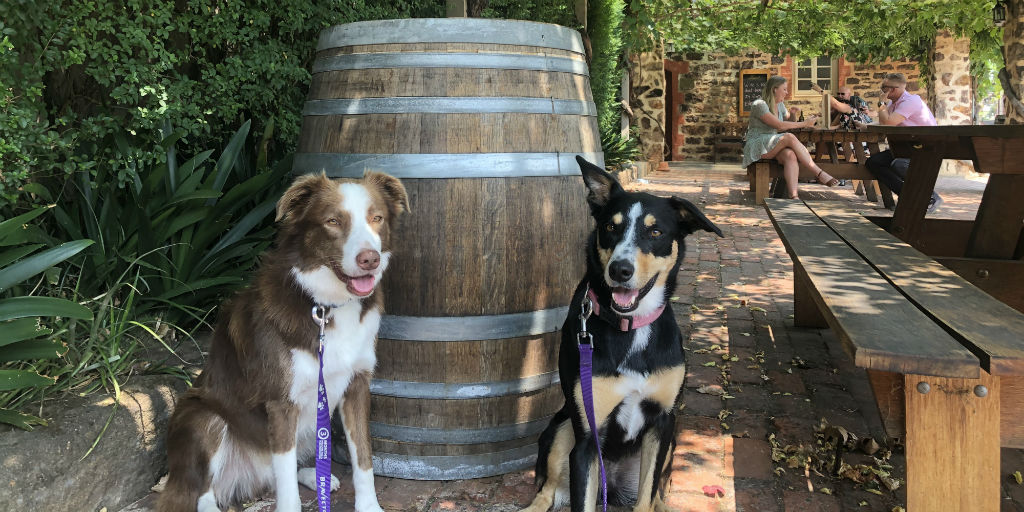 St Hallett Winery
24-30 St Hallett Rd, Tanunda
The St Hallett Cellar Door is situated in the heart of the Barossa Valley, nestled between acres of lush Barossa vineyard, and the banks of the Para River, just outside of Tanunda. The pet friendly cellar door has plenty of shade outside for your pooch, as well as a large grassed area for them to explore.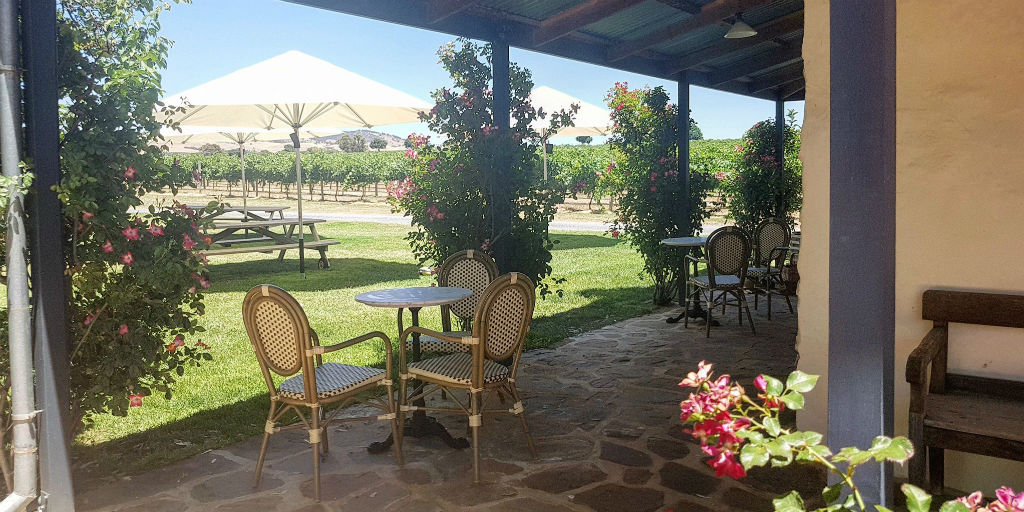 Turkey Flat Vineyards
67 Bethany Road, Tanunda
Turkey Flat is tucked away on the edge of Tanunda in the beautiful Barossa Valley, surrounded by historic vineyards dating back to 1847. Their charming cellar door is in a rustic bluestone building that has been lovingly restored from its previous days of the Schulz family butcher shop. Take a seat in their rustic and dog friendly courtyard and take in the vineyard views with your pup.
---
Free V.I.Pooch Travel Kit with every booking!
Dog Friendly Cafes in Barossa Valley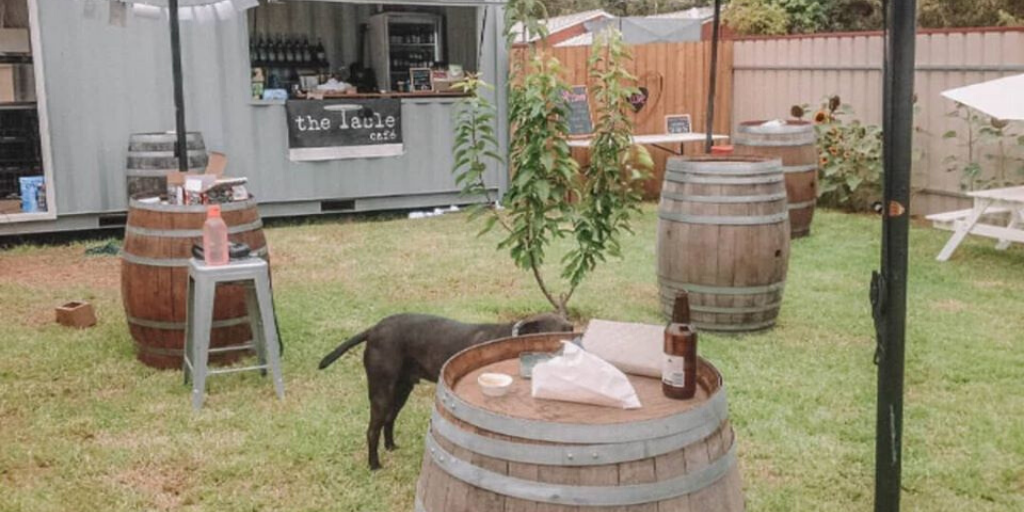 The Table Cafe
30 Barossa Valley Way, Lyndoch
With dine in and carry away options, The Table Cafe and Wine Bar has something to suit everyone, including four legged guests too. There are plenty of gluten free, vegetarian and vegan options on their delicious menu and they source the best wine, beer and cider from the Barossa region. Grab a seat under the umbrellas with your pooch in their dog friendly garden and enjoy the serenity.
---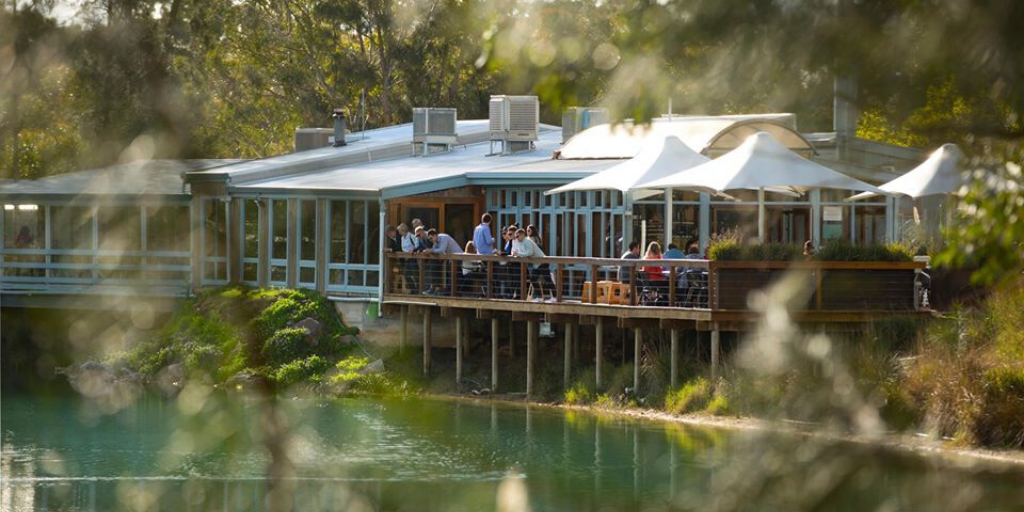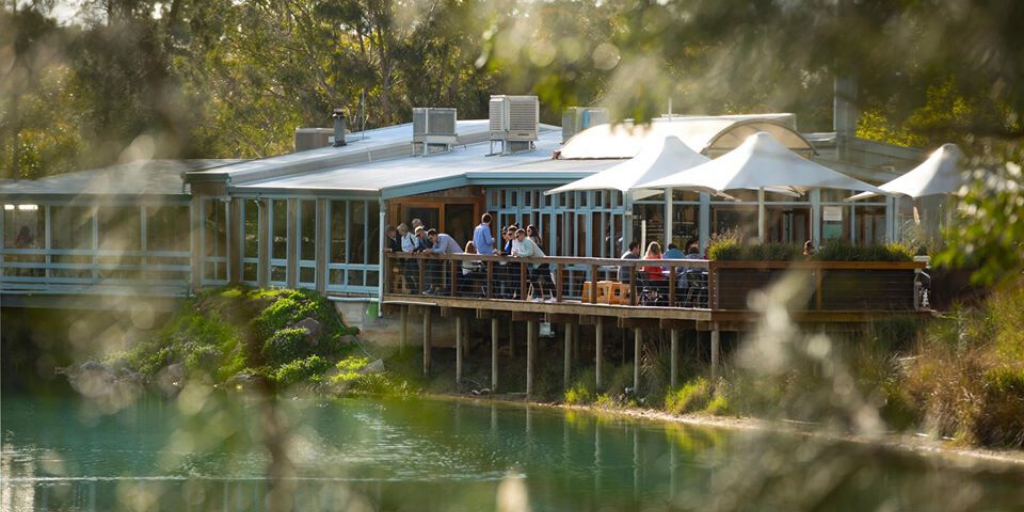 The Eatery at Maggie Beer's Farm Shop
50 Pheasant Farm Rd, Nuriootpa
Visit Maggie Beer's Farm Shop and Restaurant in the Barossa Valley to see the secrets behind Maggie's famous recipes and gourmet food products. The Farm Eatery is the perfect place to grab a bite and there is a dog friendly al fresco area on the deck that overlooks the lake. There are water bowls ready for your pup, as well as umbrellas for shade.
---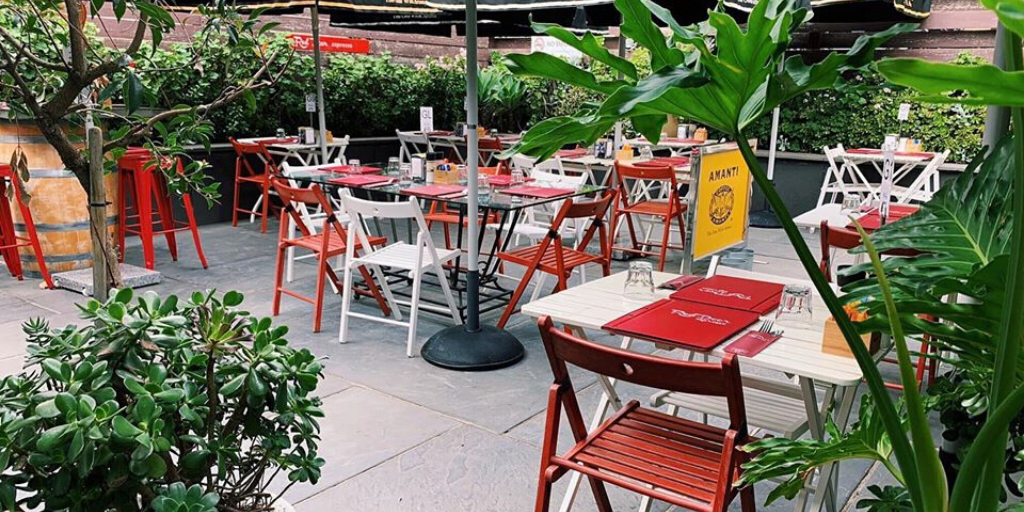 Red Door Espresso
79 Murray Street, Tanunda
Red Door espresso is a charming, licensed café in Tanunda, Barossa Valley serving fresh seasonal food and great coffee all with a friendly smile. They have a dog friendly courtyard with plenty of shade to keep you and your fur baby cool. And on those extra warm days, you can even treat your paw pal to a doggy ice cream.
---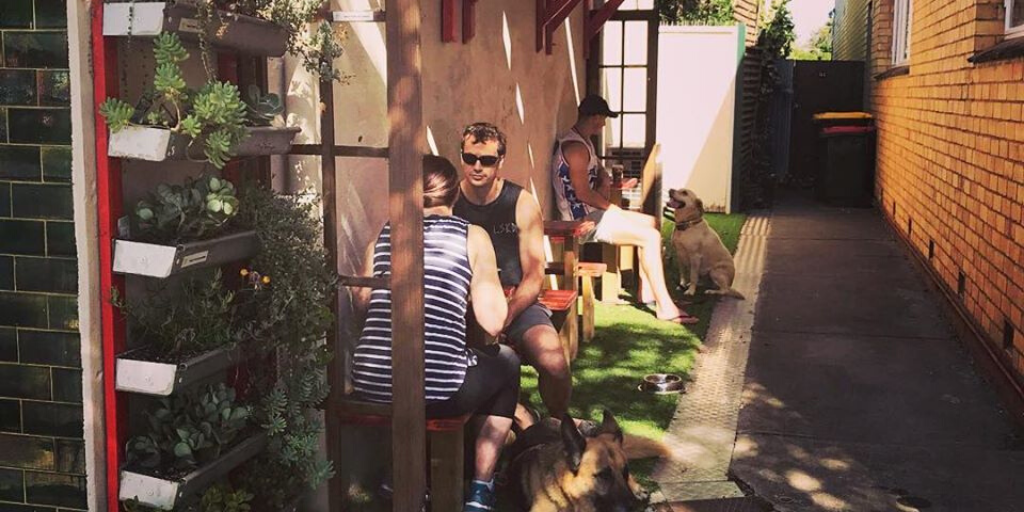 Barista Sista Beanery
29D Murray Street, Nuriootpa
Barista Sista is a Boutique Coffee Roastery and Coffee Bar with fresh organic coffee beans roasted on site. They specialise in alternate brewing methods such as Cold Brew and V60 Pour Over and are passionate about providing a quality service in the Barossa Valley. Their total focus is on delivering a unique coffee experience in a relaxed and inviting atmosphere to all two legged and four legged guests. There are shaded tables out the front of the cafe or take a seat in their dog friendly laneway.
---
Dog Friendly Bars, Pubs & Breweries in Barossa Valley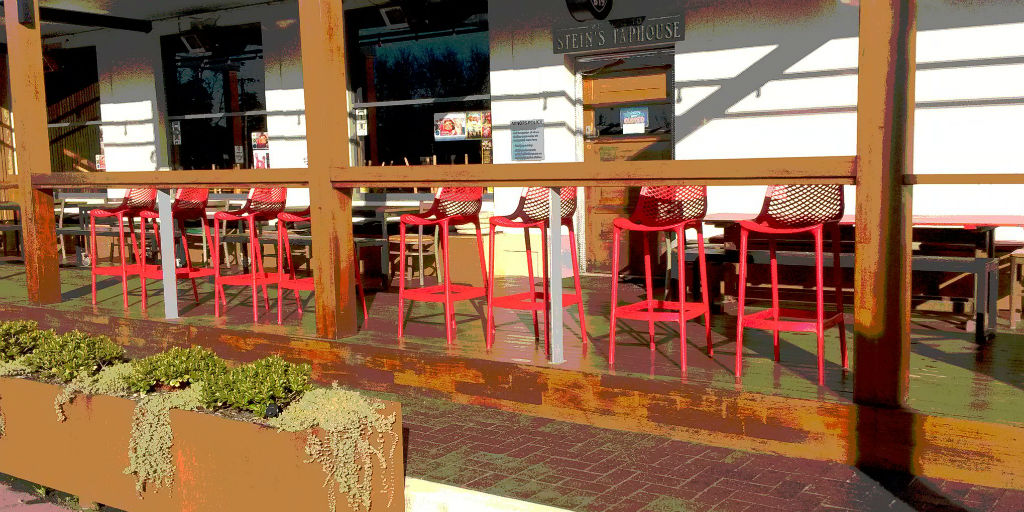 Stein's Taphouse
28 Tanunda Rd, Nuriootpa
Stein's Taphouse is a craft beer lovers' paradise within the Barossa. With 15 taps of continuously rotating Australian craft beers and 60 more available in cans or bottles, a huge range of micro-distilled Australian whiskies , not to mention boutique Australian wines, Stein's is sure to have something to quench your thirst. Situated in Provenance Barossa, the old Penfolds Laboratory has been transformed into a fun little bar with outdoor decking that is dog friendly. The friendly team will make sure your pup has plenty of water and keeps cool while you sit back and relax with a pint or two.
---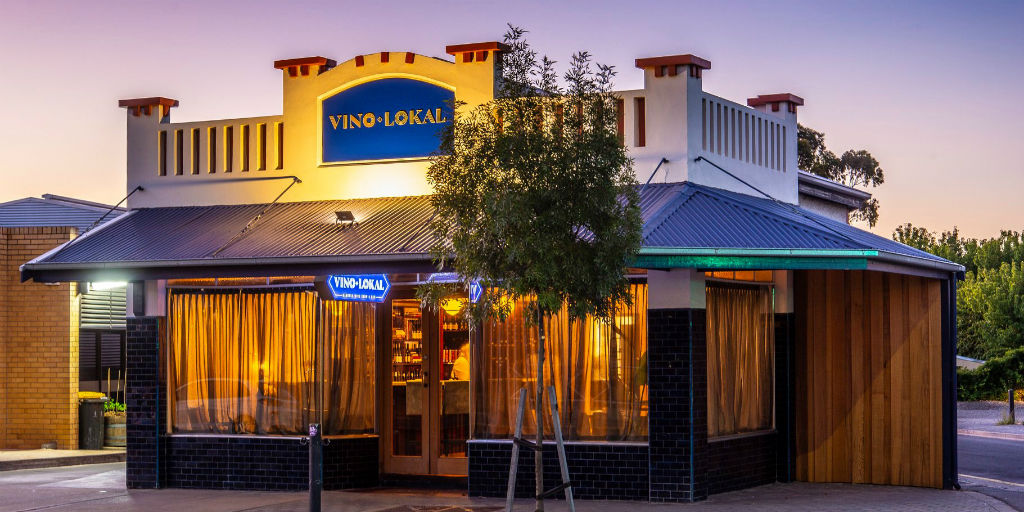 Vino Lokal
64 Murray Street, Tanunda
Perfectly situated on the main street in Tanunda, Vino Lokal Barossa Wine Room is owned and run by Artisans of Barossa. Every wine from the Artisans of Barossa winemakers – John Duval Wines, Hobbs of Barossa Ranges, Spinifex Wines, Schwarz Wine Company and Sons of Eden – is available for tasting and purchase. A wine adviser is on hand to assist in selecting from their extensive list of over 50 wines. They offer all day dining and have outdoor seating with umbrellas for shade where dogs can join owners. They'll also make sure your canine pal has water.
---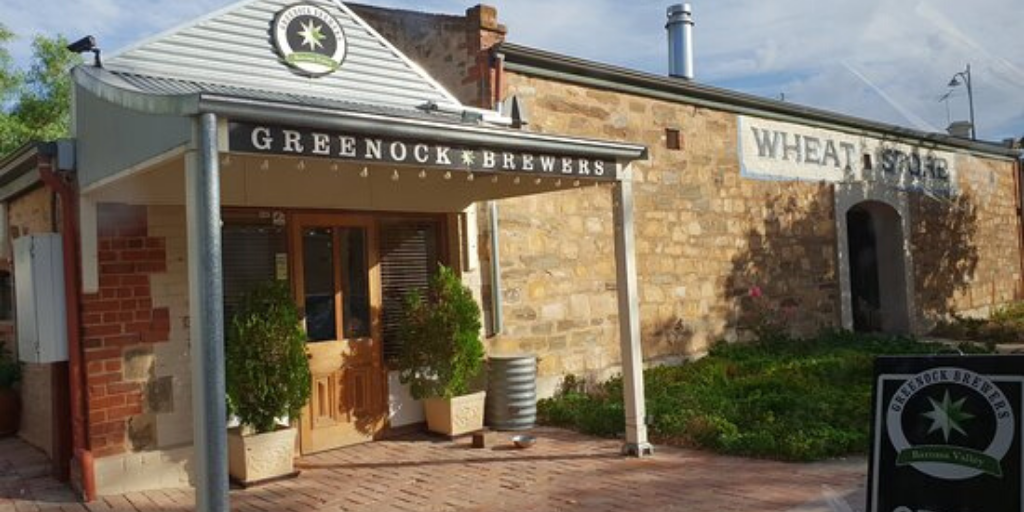 Greenock Brewers
9 Murray St, Greenock
Operating in a 100 year old wheatstore, dog friendly Greenock Brewers Barossa Valley is a microbrewery that offers a variety of craft beer creations, as well as plenty of country personality. Bring your canine companion along as you sip on specialty ales and hear the local history from the passionate owners.
---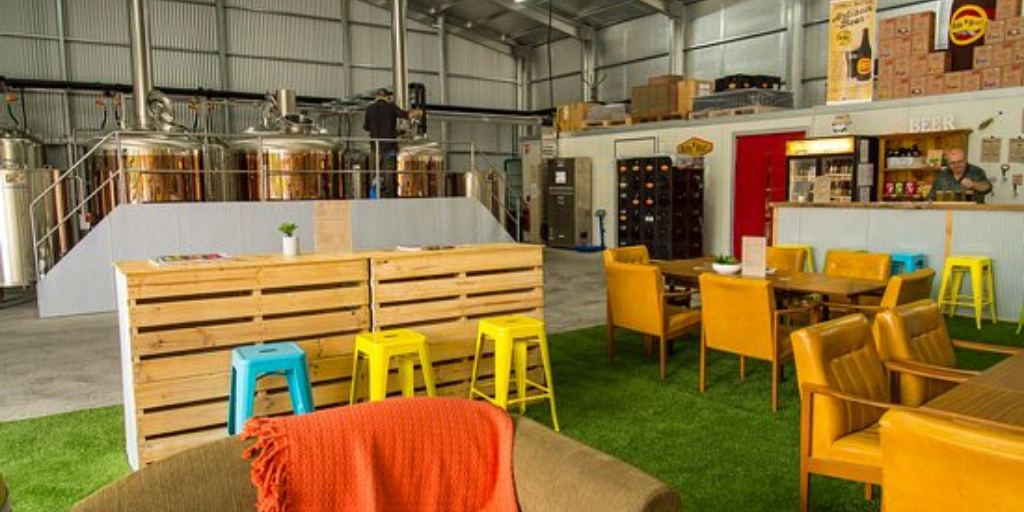 Rehn Bier
75 Magnolia Rd, Tanunda
Try some smokey ale at this fun and relaxing microbrewery and cellar door in Tanunda, just over an hour from Adelaide CBD. Rehn Bier is pup friendly and water is always available for your furry friend to enjoy.
---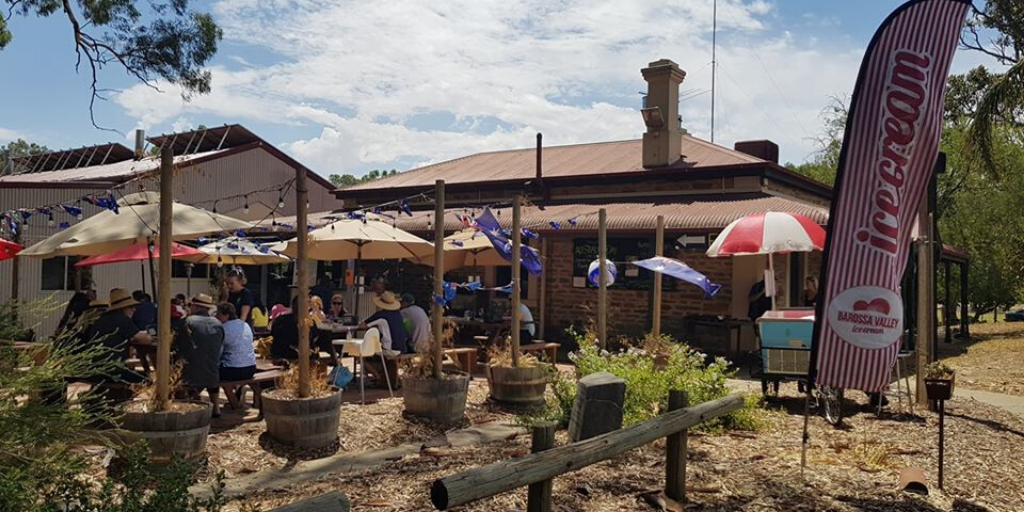 Barossa Valley Brewing
2A Murray St, Tanunda
Experience award-winning craft beers in the heart of the Barossa with your pooch by your side at Barossa Valley Brewing. Enjoy delicious handcrafted beer, small plates & pizza in the leafy outdoor area where water bowls are readily available for your thirsty canine pal.
---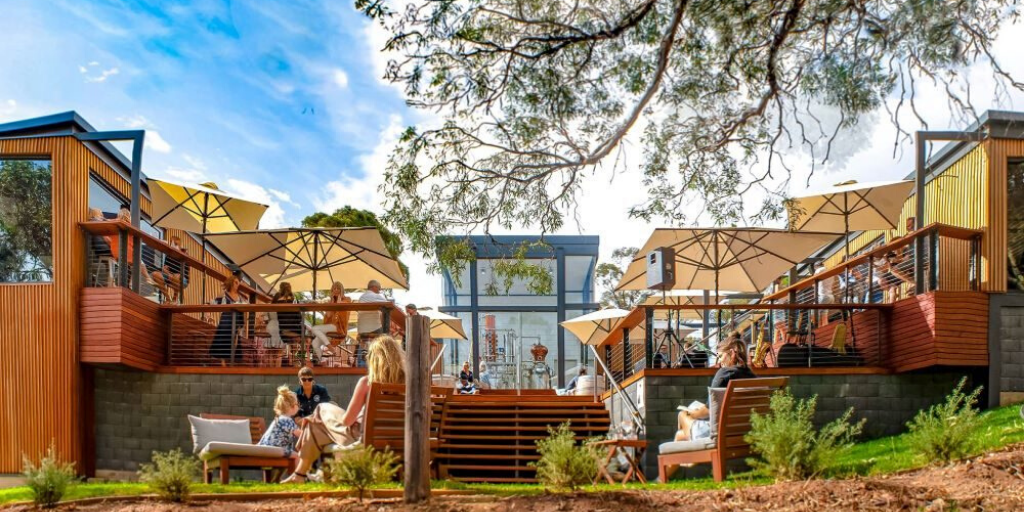 Seppeltsfield Road Distillery
436 Seppeltsfield Rd, Marananga
Just over an hour drive from Adelaide CBD, this dog friendly distillery celebrates the natural environment with their gin blends of beautiful, sensory-selected botanicals. Sip on an array of gin and tonics and don't forget to bring your four-legged friend along too, the distillery is dog friendly and there is sheltered seating outside where your pal can catch up on some rest as you experience a gin tasting tray.
---
---
Off Leash Dog Parks in Barossa Valley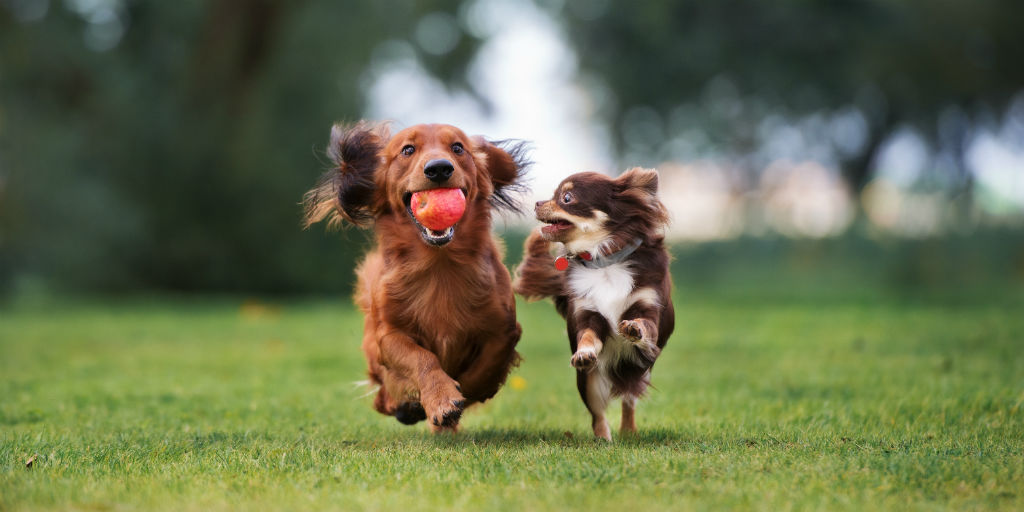 All dogs must be on a lead when in a public place, other than a park. Dogs can be exercised off lead in any Council park, unless otherwise signed. While being exercised off lead in a Council park, the person responsible for the control of the dog must be exercising effective control of the dog at all times, being, the dog immediately response to voice command, the dog is in close proximity to the person and can be seen at all times.

You may also like…