Dog Friendly Prahran and Windsor
Dog Friendly Bars, Cafes and Parks in Prahran and Windsor (Melbourne)
The suburbs of Prahran and Windsor, which conveniently sit next to one another, in the South East of Melbourne's CBD, are home to many top dog-friendly parks, pubs, and cafés. The dog friendly neighbourhood is home to the famous Chapel Street, which can be found running through both suburbs and sees most venues cater and welcome our furry companions.
Whether you're game to take your furry friend on a stroll or let them bathe in the sun while you enjoy a cold pint, this golden gem of closely nestled suburbs is a must-visit for you and your furry companion.
by: Alex Hatzidakis
Off-leash and dog-friendly walks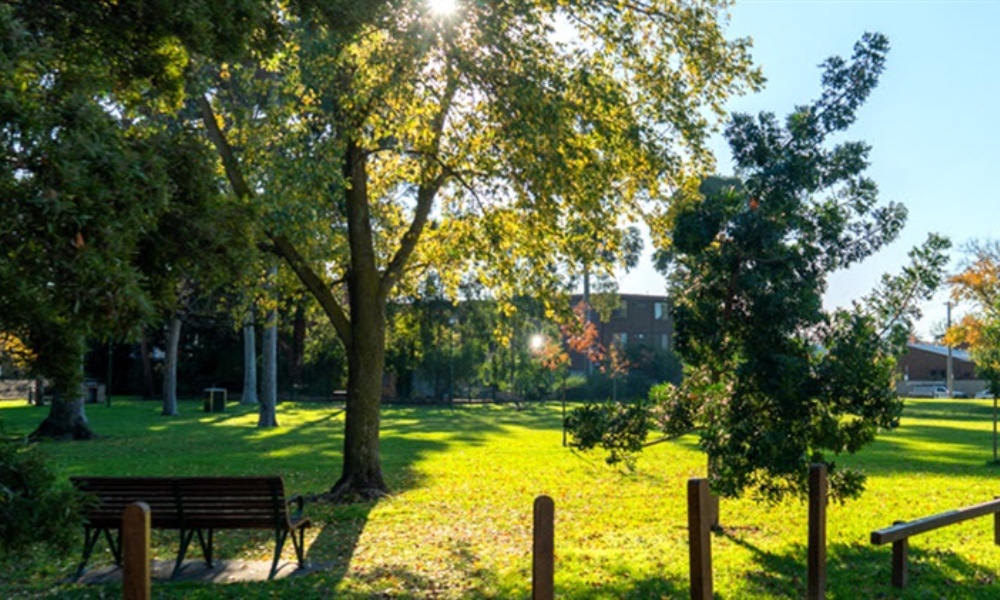 A small and quaint park, it is situated behind the hustle and bustle of Chapel Street and has several hidden cafes around the outskirts. Housing a children's playground and BBQ – it is a family and dog-friendly park.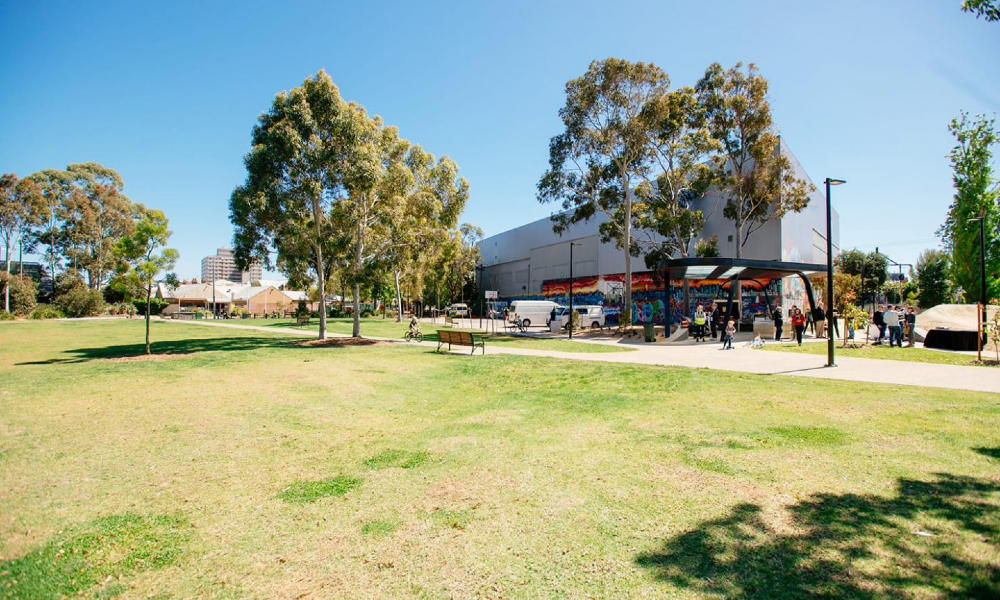 Windsor Siding, Windsor
Another little communal park found in the backstreets of busy Prahran, Grosvenor Reserve, is surrounded by tall eucalyptus trees and a small playground. A simple little park for your fur monster to enjoy a walkthrough.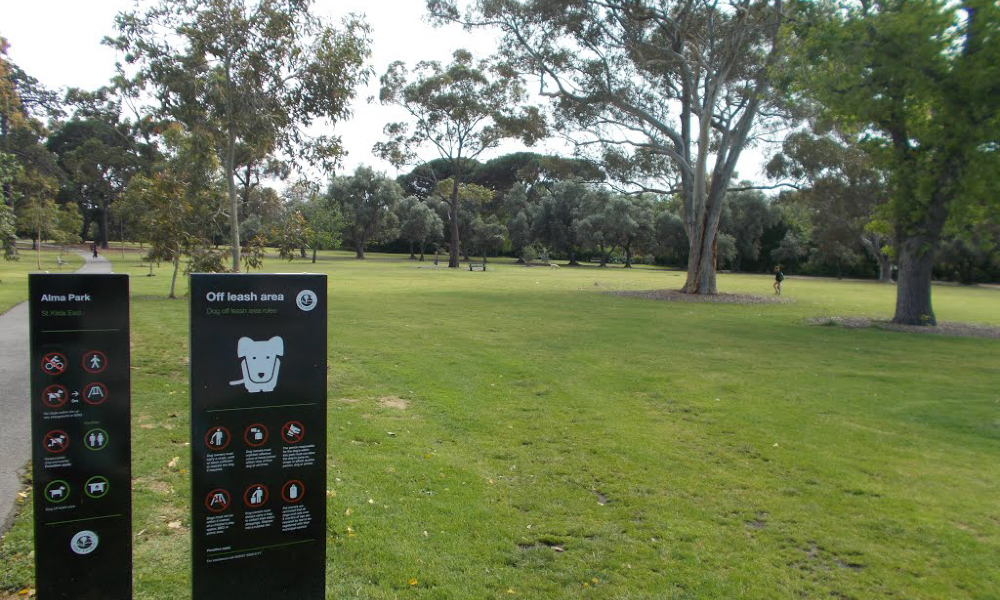 Bordering Windsor at St Kilda East, Alma Park is an excellent dog-friendly park situated between Dandenong Road and Alma road, and you can let your dog enjoy the ample space as it is an off-leash park. With a couple of BBQs, a kids' playground, public toilets and a football oval, this park is the perfect outing for almost anyone. But be ready for your dog to make plenty of friends, though, as it is a furry mecca.


Other off leash parks in the area include
Take a walk to Chapel Street
Famous Chapel Street boasts the likes of world-famous cafes, eateries, pubs, and bars. But it is also a great street to take your pooch down for a walk while you sit and have a coffee, window shop (or actually visit the shops as many of them are very dog friendly) or just exercise. You won't be the only one with the idea, though, as there are as many dogs on a walk as there are people.
BOOK DOG FRIENDLY ACCOMMODATION
RECEIVE FREE V.I.POOCH TRAVEL KIT
Dog Friendly Pubs & Bars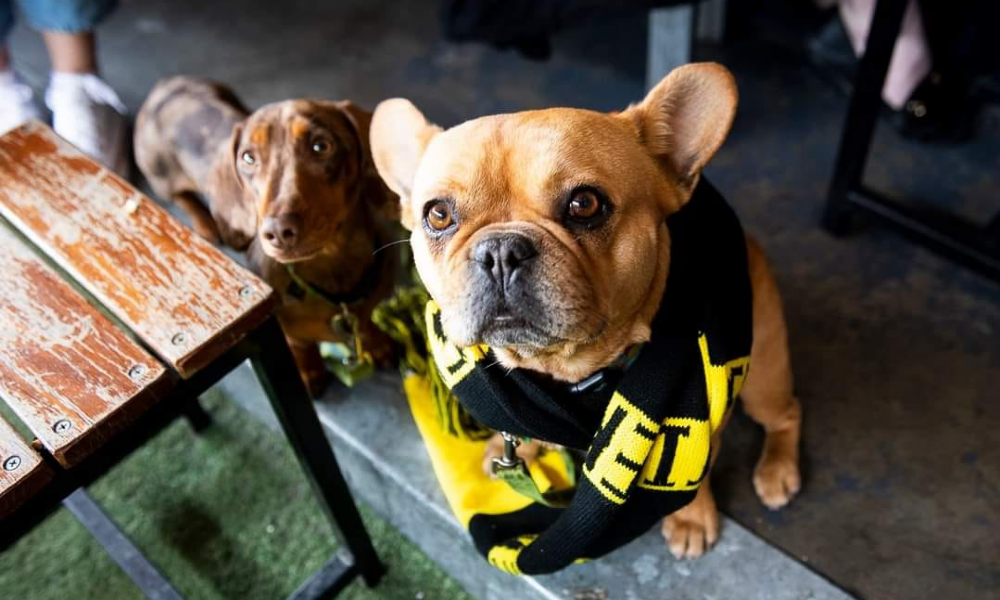 36 Greville Street, Prahran
This gem of a pub is a sleeping giant on the backstreets of Prahran and near Prahran train station. You are encouraged to bring your dog here, and they even have an annual event celebrating dogs called 'paws on the lawn', which is usually held in May/June. This pub is a must-visit, and your dog will most likely even be featured on their Instagram page if you bring them in.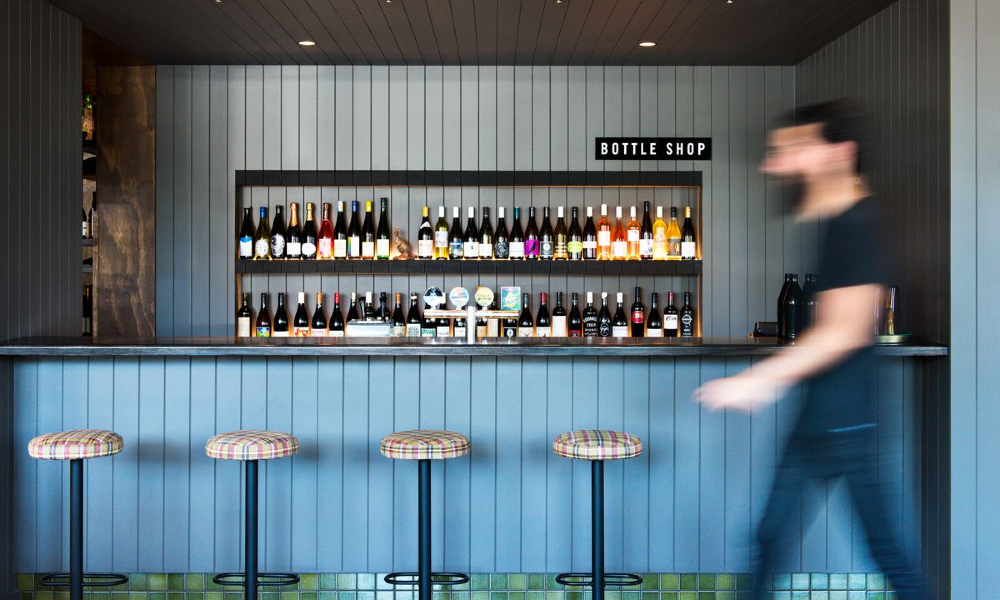 420 High Street, Prahran
Although this old building is a little out of the way of busy Chapel Street, its lavish interior and food menu is to die for. Although you can't bring your pups inside, they house two courtyard areas where your pup can enjoy a refreshment with you.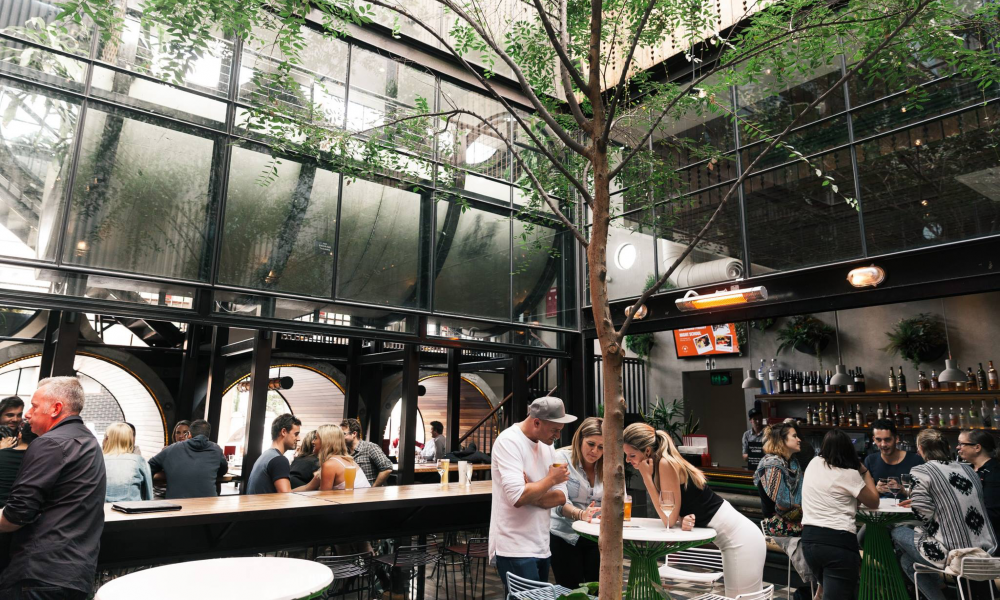 82 High Street, Prahran
This modern and slick hotel is just around the corner from Chapel Street and welcomes well-behaved dogs in their courtyard. They will cater for your dogs' nourishments with several shiny dog bowls scattered throughout their snazzy courtyard.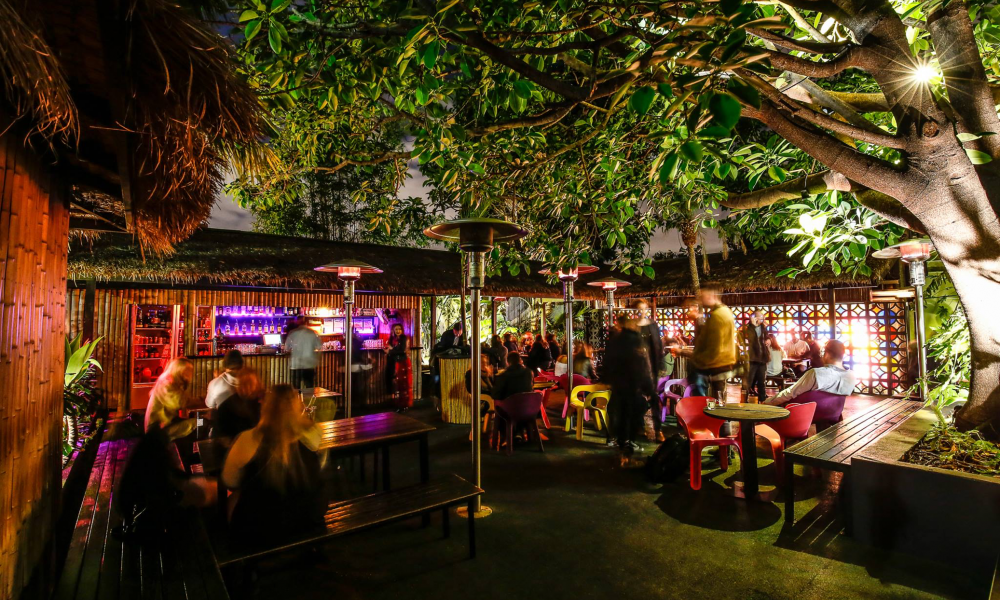 89 Albert Street, Windsor
This building is nestled in the back streets of Windsor, but it is hard to miss, with three giant pink elephants on the roof and all. The pub's courtyard is unrivalled and an excellent place for your companion to relax and enjoy the sun or sit under one of the many heaters outside during winter.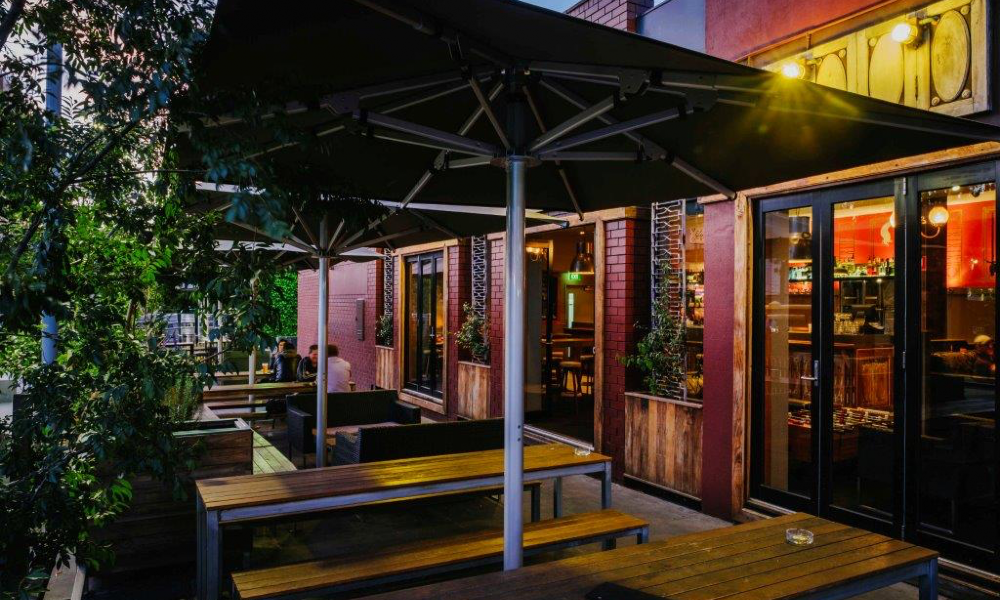 37-39 Chapel Street, Windsor
What a bar this is! With its unique décor (it used to be an old bank) and an outdoor area that sits comfortably across the train station and Chapel street, you are in dog-friendly territory here. Have a cocktail or two and enjoy people watching with your pup.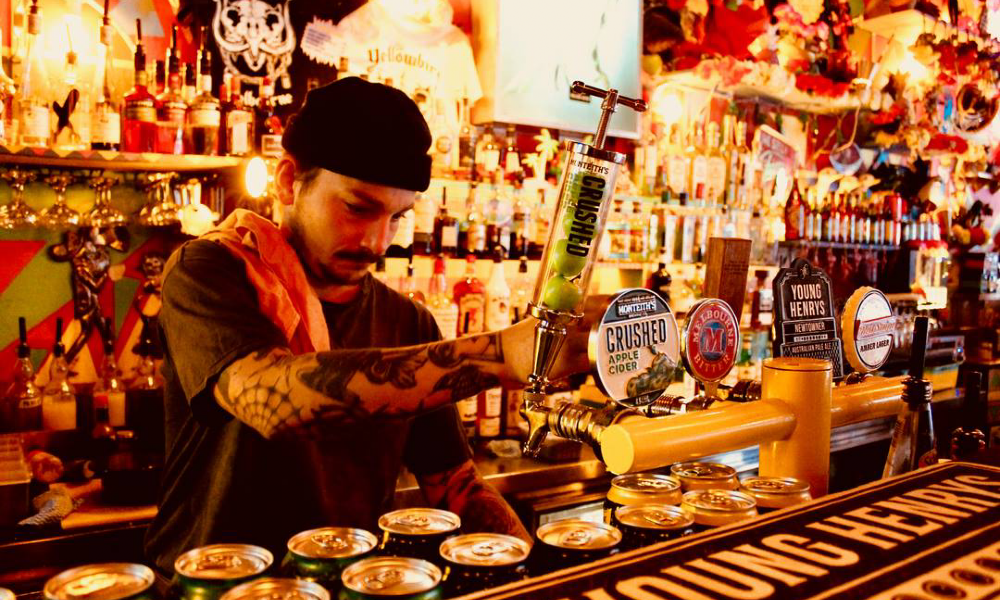 122 Chapel Street, Windsor
It may look like a bar (well, it is a bar), but it is also a lovely little café situated in the heart of Chapel Street. They make a mean breakfast here, and your pup will thank you for the well-deserved rest.


BOOK DOG FRIENDLY ACCOMMODATION
RECEIVE FREE V.I.POOCH TRAVEL KIT
Dog Friendly Cafes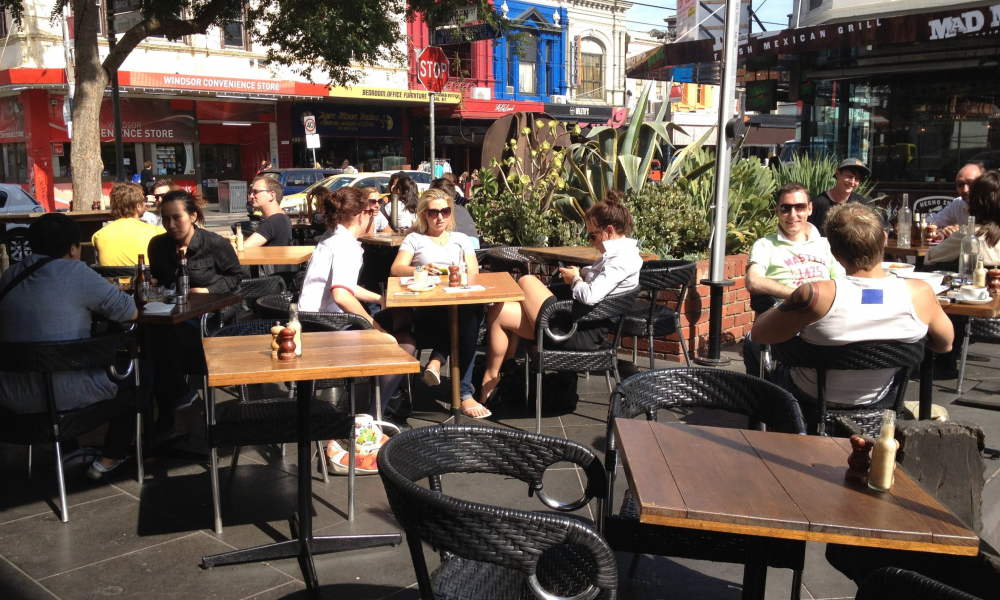 67 Green Street, Windsor
This little gem of a café also has a minibar and eatery with an indoor area, but people come for the green and lush courtyard out front. This is where you and your pup can enjoy a coffee and a water bowl and watch the people walk by.


33-35 Chapel Street, Windsor
This little café sits right outside Windsor train station, and although it has indoor seating, it caters for the wet and cold as half of the outside area is undercover and heated. The staff know all the local pups by name.


4B Izett Street, Prahran
This café/bar is a great place to enjoy a coffee and brunch while enjoying its funky décor. Treat yourself with an eggs benedict, and if your pooch is lucky enough, it might receive a treat from one of the staff.