Dog Friendly Suburb Guide: Central Adelaide
Discover the best dog friendly off leash parks, cafes and bars in central Adelaide
Adelaide CBD (or The City) is not only a busy commercial hub but also a great place to visit with your dog. The City is bordered by several dog friendly parks, many of them fenced for off leash activity. The City itself is home to a vibrant dog friendly bar and cafe scene worth checking out with your pup.
Here's your dog friendly suburb guide to Central Adelaide.
Off Leash Dog Parks & Dog Friendly Walks
Pityarilla Dog Park
Pityarilla Dog Park is a fenced dog off leash park in Pelzer Park / Pityarilla Activity Hub. It includes natural obstacles such as logs, rocks and turfed areas for plenty of fur-baby fun. There are two seperate sections for small and large dogs and the park features a water play feature for dogs, with plenty of shelter and seating for dog owners.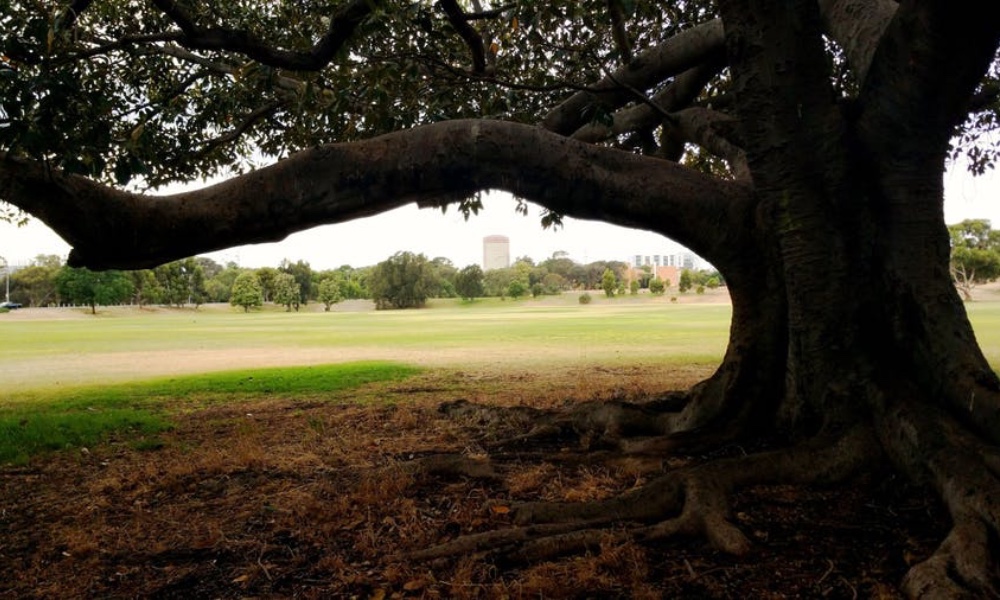 Ellis Park
Ellis Park is a 24h off leash park situated near Adelaide High School, and with plenty of off-street parking at nearby West Terrace, this off-leash area combines pooch time with the opportunity to enjoy sporting activities with the whole family. Meet here after school or during working hours and let your dog run free while the kids enjoy a game of football or cricket at the oval, or a game of tennis, netball or basketball at the courts.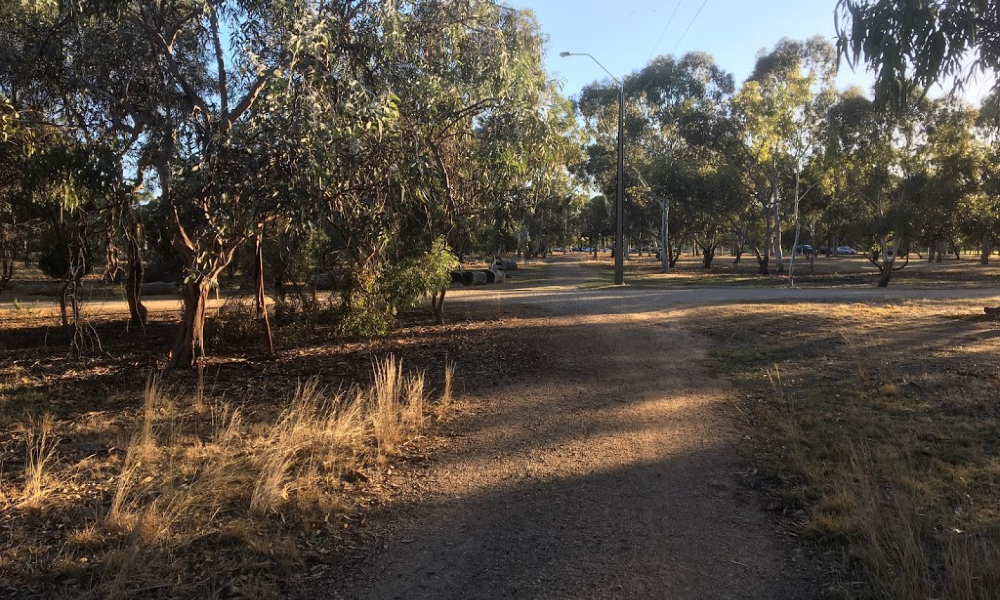 Golden Wattle Park
Golden Wattle Park has an off leash area for dog to exercise. Located close to South Terrace, you can bring a frisbee or tennis ball to this park and challenge your pet with a fun play session. Invite friends to join you then wind down later at the nearby Lundie Gardens for a barbeque.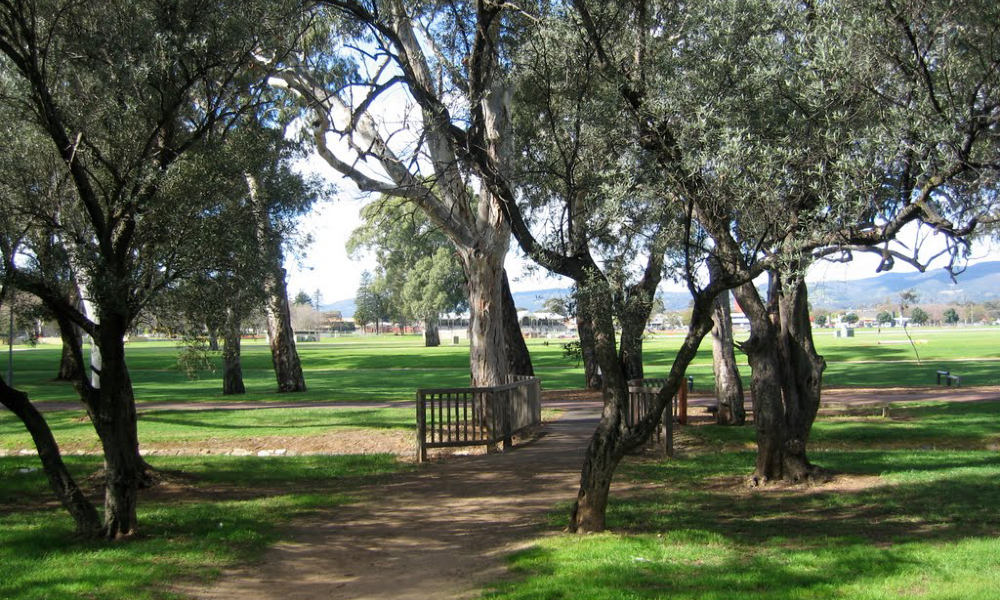 Victoria Park
Victoria Park is an off leash dog park and with its wide-open spaces, extensive trails and varied terrain it is an ideal exercise and fitness space for both you and your dog. Even the most hyperactive dogs will get a good workout on the trails. Add variety to your exercise regime and take a brisk walk towards the fitness stations. While your dog explores, you can try the free fitness machines or stretch on the support bars.
Dog Friendly Pubs & Bars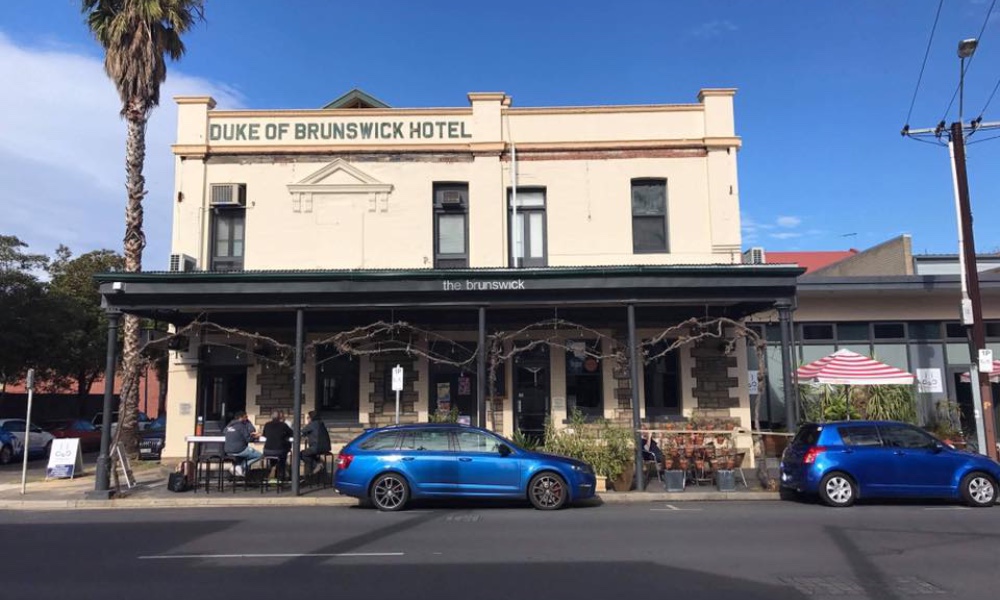 The Duke of Brunswick
207 Gilbert Street
"Everything we do here at The DOB we make sure that all the cares and concerns of the world at large are left at the front door so that you can relax and take some time to unwind in an environment that we pride ourselves on being ALL INCLUSIVE, COMMUNITY DRIVE, GLUTEN FREE and of course DOG FRIENDLY". That says it all to us.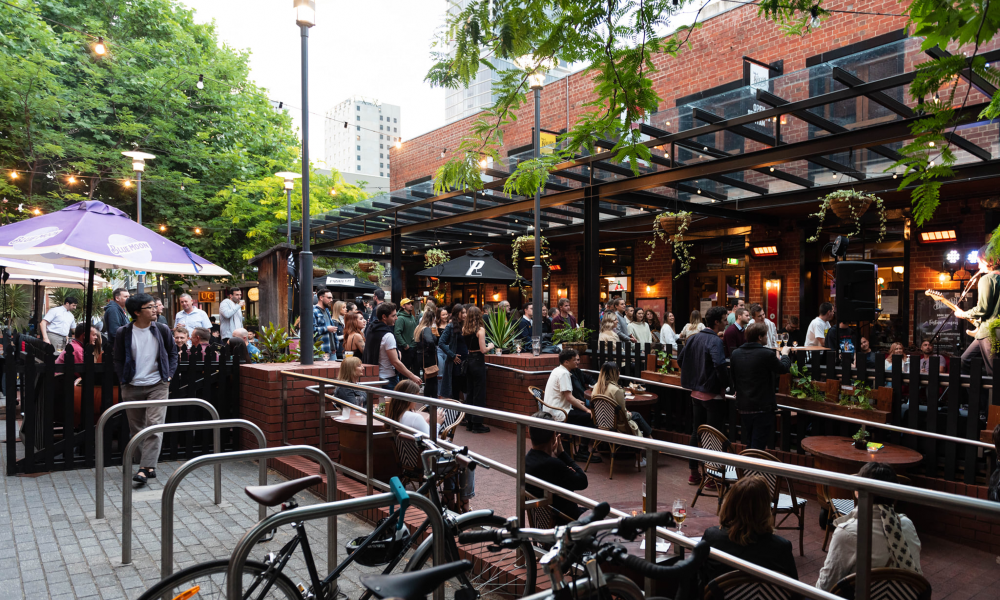 Belgian Beer Cafe Oostende
27 Ebenezer Place
Belgian Beer Cafe Oostende is a dog friendly bar in the north-east corner of The City. The outside area has a large verandah that is covered and staff will more than happily bring a water bowl for the furry visitors.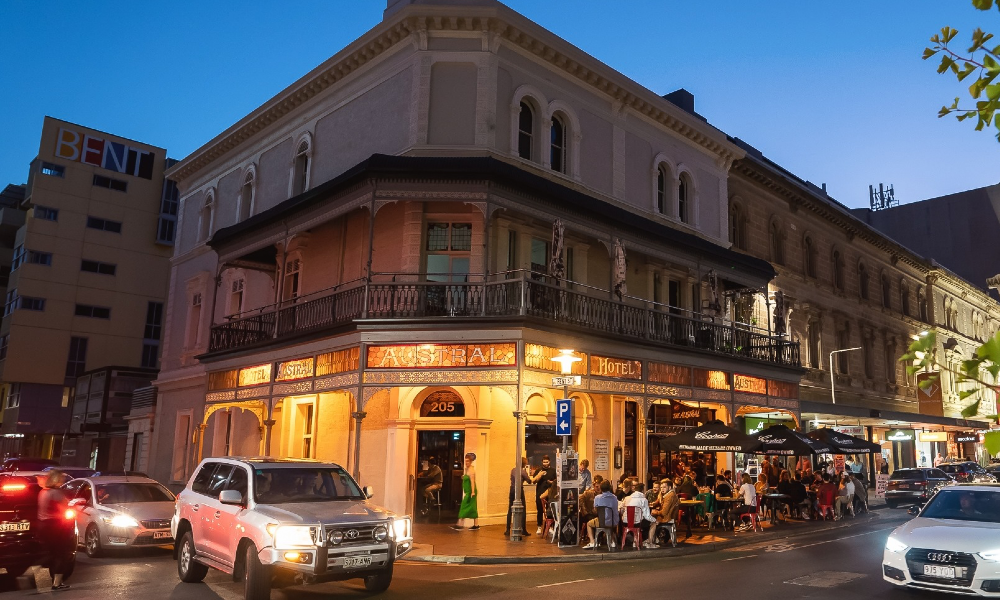 The Austral
205 Rundle Street
Quench your thirst at dog friendly pub The Austral, situated in the heart of Adelaide's East End. Man's best friend is allowed to join you in the outside seating area as you watch the world go by.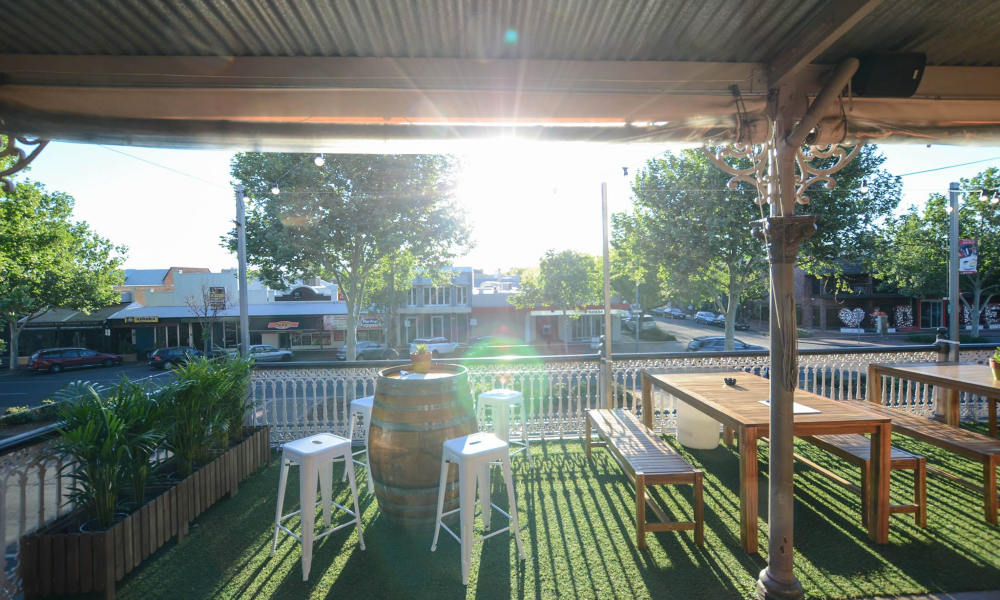 Havelock Hotel
162 Hutt Street
While you get stuck into your pub favourites, your pooch can feast on some delicious treats from the dog menu, including Shmacko Strapz, Organic Berry Blast Cookies and a Doggie Buddha Bowl in this dog friendly bar in the heart of Adelaide.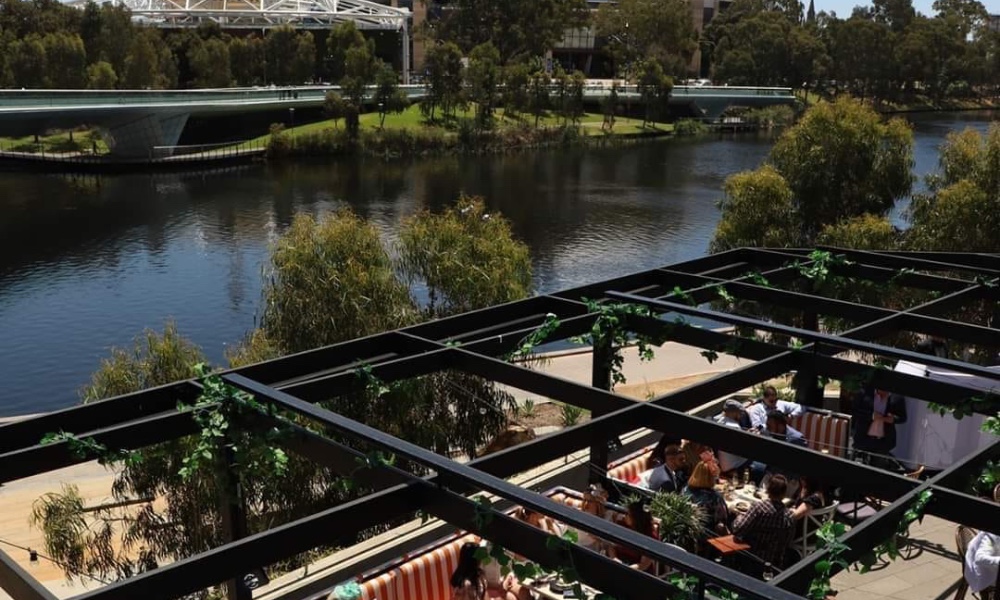 Malt Shovel Taphouse
Festival Drive
The riverbank venue Malt Shovel Taphouse in Adelaide celebrates all things beer and great food. The craft beer bar and kitchen offers unique, authentic experiences around craft beer – all in a relaxed, waterfront, contemporary space. Malt Shovel Taphouse is dog friendly and loves when the whole family comes along for a visit. There is a shaded outdoor area for owners and their pooches to sit and enjoy the river views.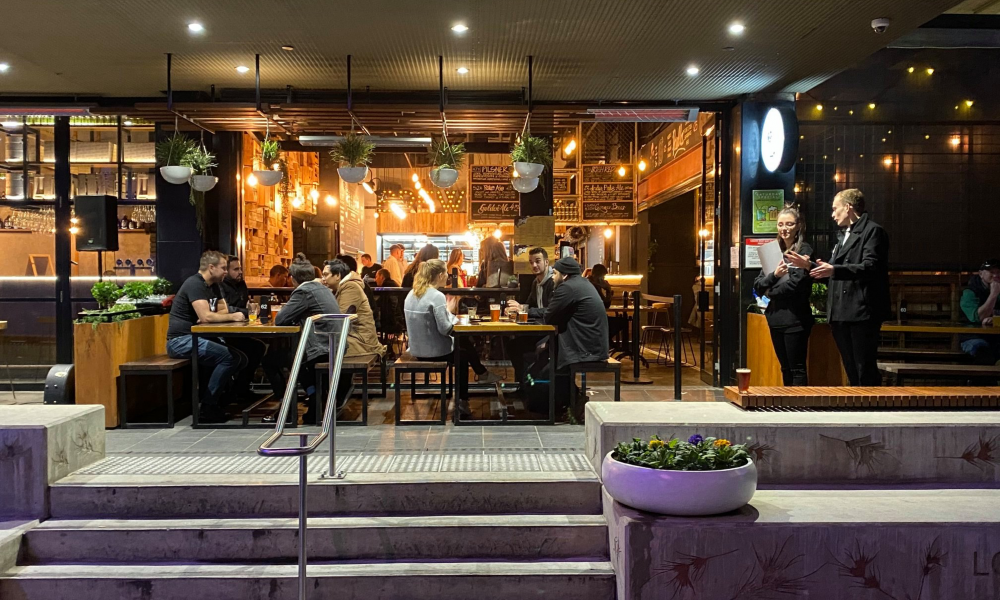 Lady Burra Brewhouse
4 Topham Mall
Mix things up at this popular tap house in the heart of Adelaide. The traditional dog friendly brewhouse is a must-see when exploring the CBD with your furry friend. Relax in the outside seating area and sip on Irish red ales, pale ales and pilsners, paired with Portuguese-inspired snacks.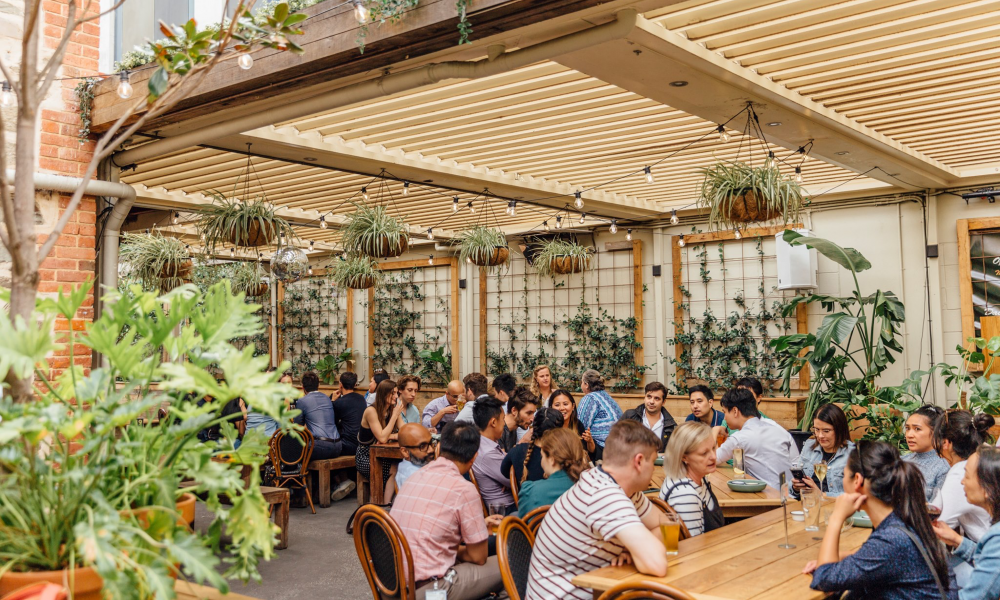 West Oak Hotel
208 Hindley Street
West Oak Hotel in the heart of Adelaide's West End is a bright, busy pub with an ample beer garden, offering live music, plus pub grub and eclectic tapas. The popular pub is also proudly dog friendly and loves when you bring your pooch along for a drink or two in their beer garden.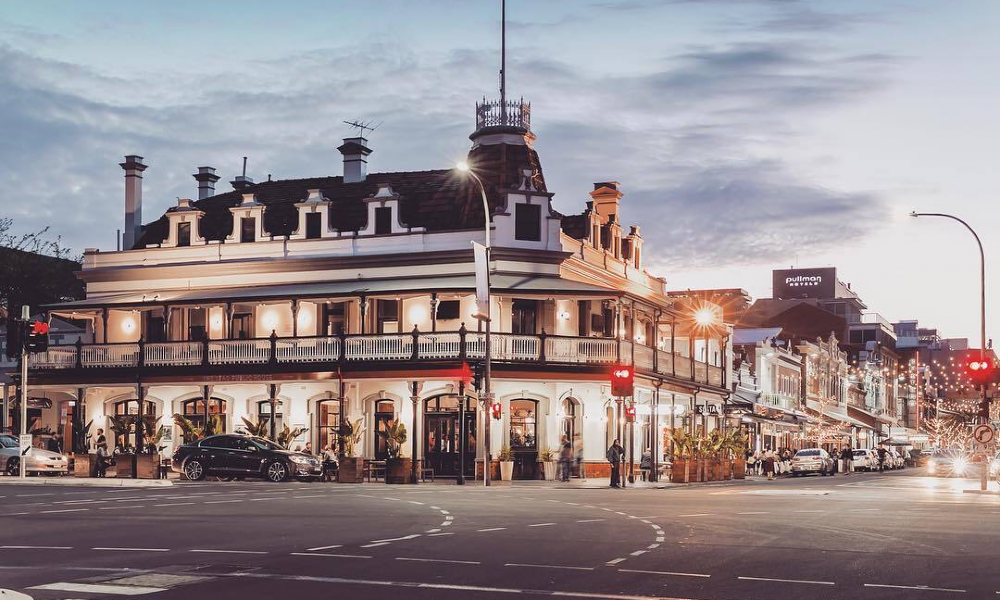 The Stag Public House
128 Union Street
Established in 1849, dog friendly The Stag Public House is a historic Adelaide icon that has recently been renovated with a modern interior. It's the perfect spot for an ice cold drink or two and your tail wagging friend is more than welcome to join you inside our out as the venue is very dog friendly.
Dog Friendly Cafes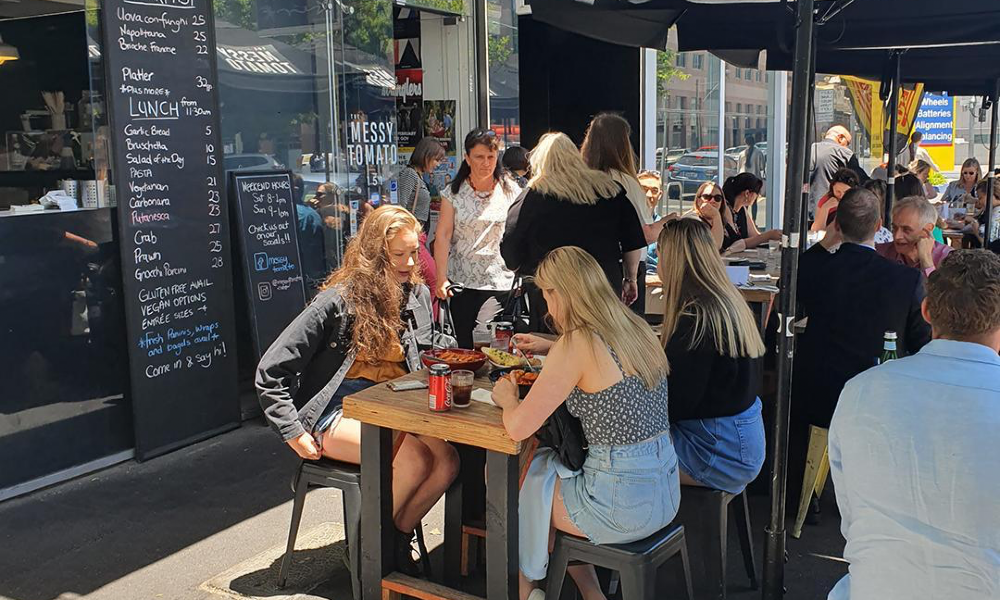 Messy Tomato
151 Flinders Street
Messy Tomato is a dog friendly cade in Adelaide. Experience, home-made Italian food daily. From the coffee in the morning to one of the creative breakfast platters, Italian lunches or desserts. Dogs welcome on the party covered outdoor seating area.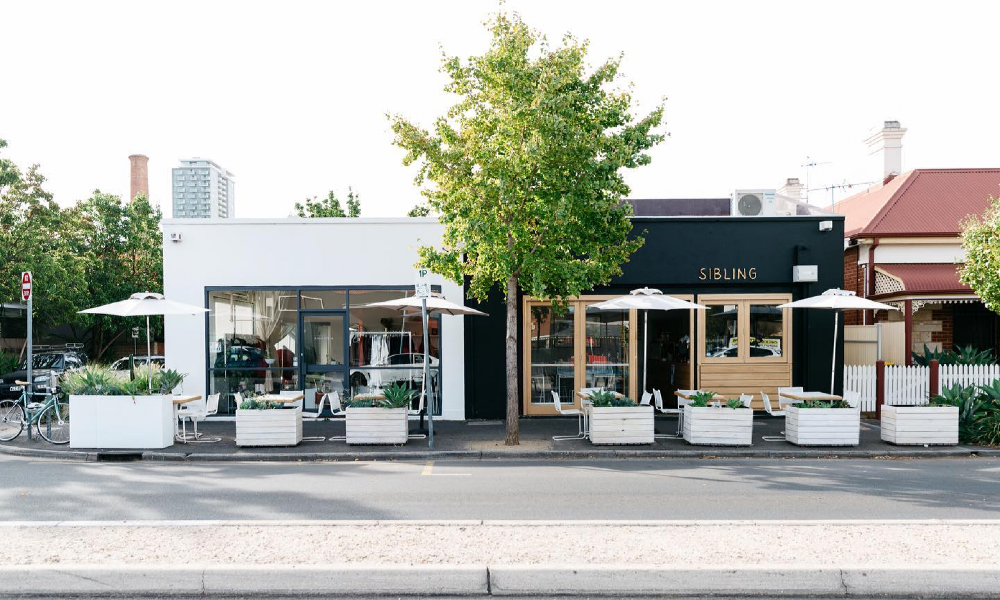 Sibling
96 Gilles Street
Sibling is a cozy dog friendly cafe in the heart of Adelaide. Dogs are welcome on the outdoor seating area covered by market umbrellas.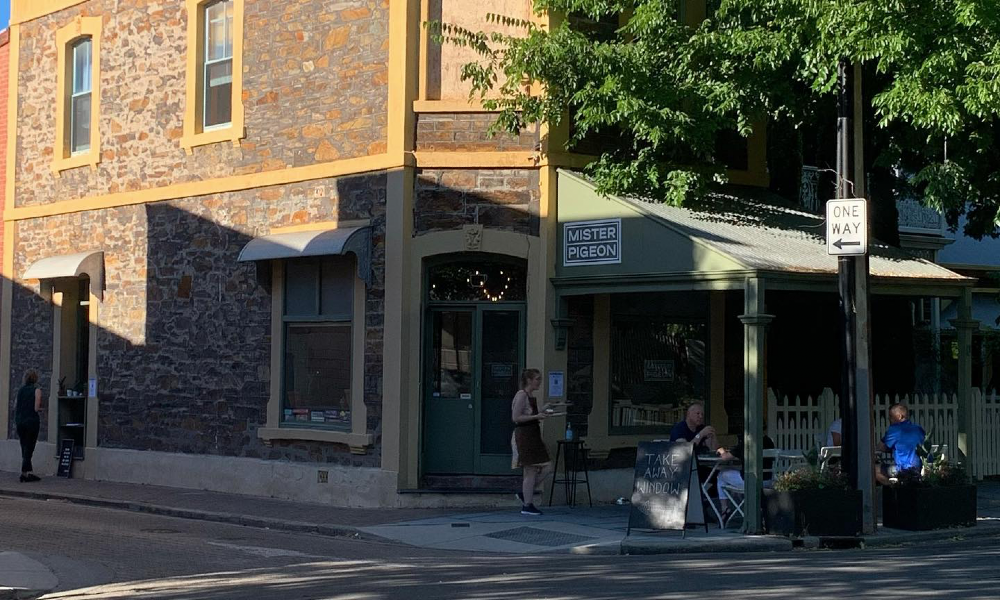 Mister Pigeon Cafe
269 Gilles Street
Mister Pigeon is a dog friendly cafe in Gilles Street, Adelaide. They are also vegan friendly and occasionally transition into a dog friendly bar. Dogs are welcome on the outdoor seating area.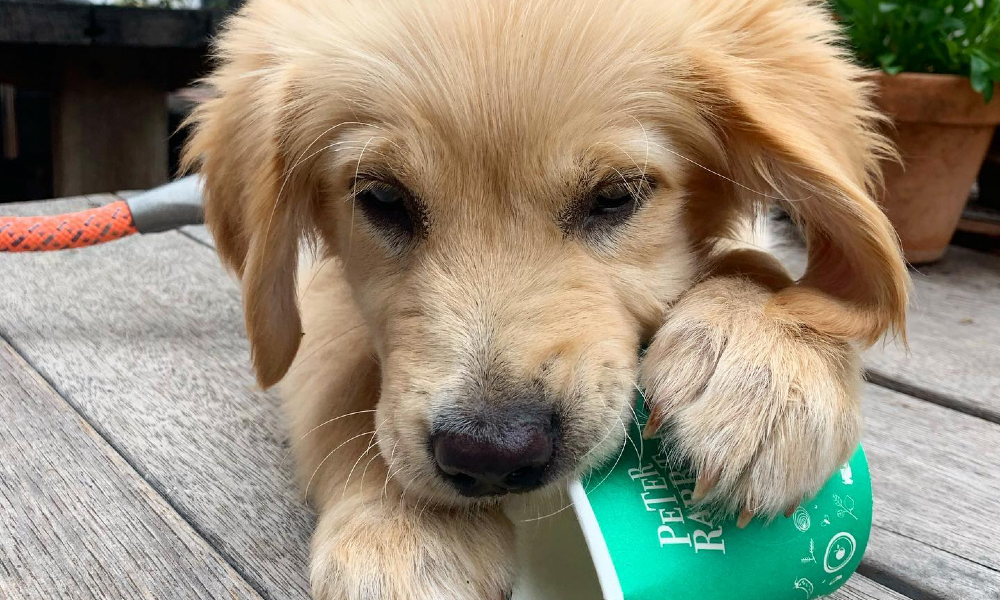 Peter Rabbit
234 Hindley Street
Peter Rabbit is a dog friendly cafe in Adelaide bringing quality coffee, food and liquor to the West End of Hindley Street. Our garden area is pet friendly, we have a large table undercover and a few picnic tables have umbrellas which generally provide enough shade.