The Ultimate Guide To Dog Friendly Great Southern Western Australia
The largest and most diverse region within Western Australia, the Great Souther region is home to national parks, historic landmarks, pristine white beaches and idyllic towns dotted along an unspoilt coastline. It's the perfect road trip escape with lots to do and plenty of breathtaking scenery to take in. And with a heap of dog friendly places to visit along the way, there's no reason why your fur baby has to stay at home.
Travelling with your dog to Great Southern WA just got a whole lot easier. Here's our guide on dog friendly beaches, cafes, pubs, wineries and more to visit on your next trip to the Great Southern WA.
Dog Friendly Accommodation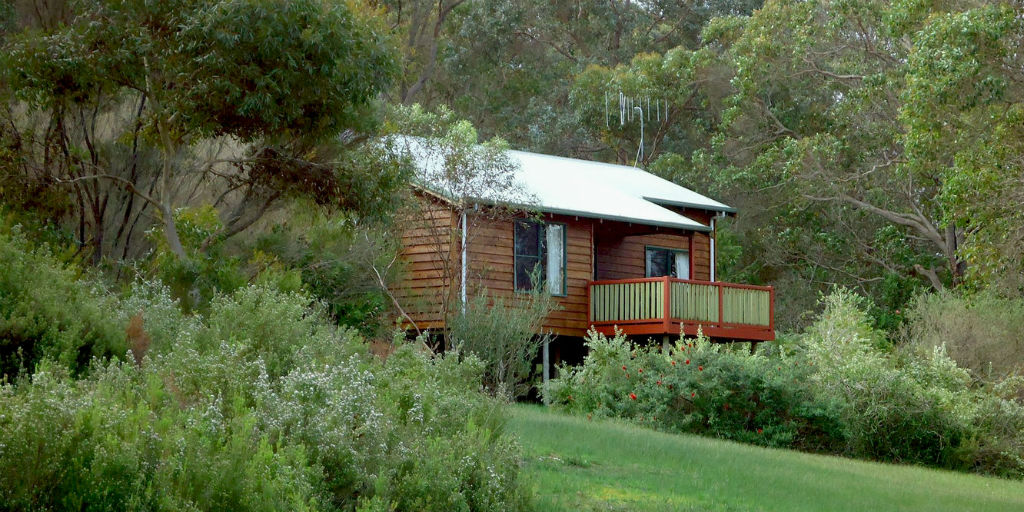 Misty Valley Country Cottages
562 Hovea Road, Scotsdale
Leave the city behind, and discover the charms of Denmark (WA), all from the comfort of your own private dog friendly bush retreat. It's a great choice for a fantastic family farmstay, or a cosy getaway for two, with your own secluded self contained chalet cottage on 110 acres of sweeping views, close to all the local attractions.
---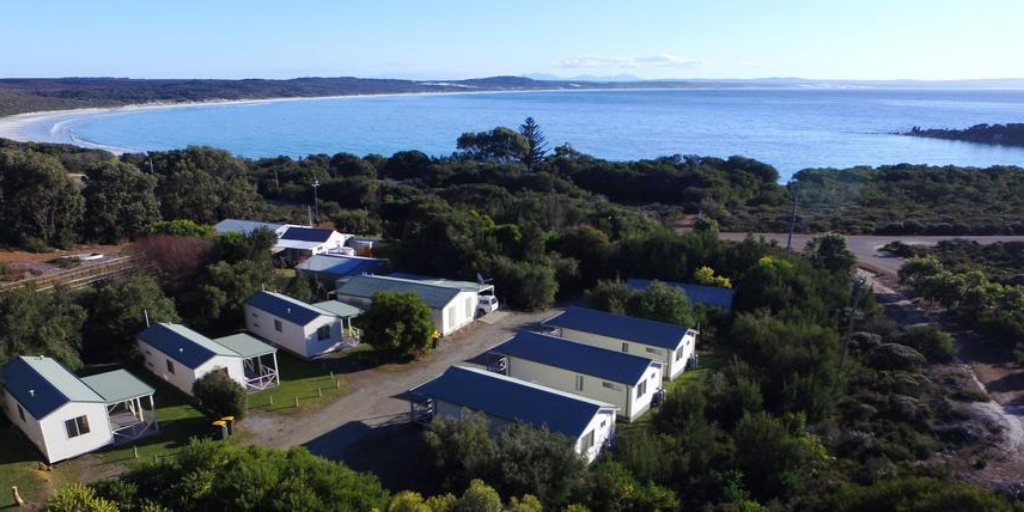 Cheynes Beach Caravan Park
Cheynes
Cheynes Beach Caravan Park is a dog friendly camping site in Cheynes, located just a few pawsteps away from the beach. The park has modern amenities and is suitable for both caravans and camping.With aqua blue waters and sparkling white sand, this is the perfect spot to get away from it all with your furry pal and admire the unspoilt region.
---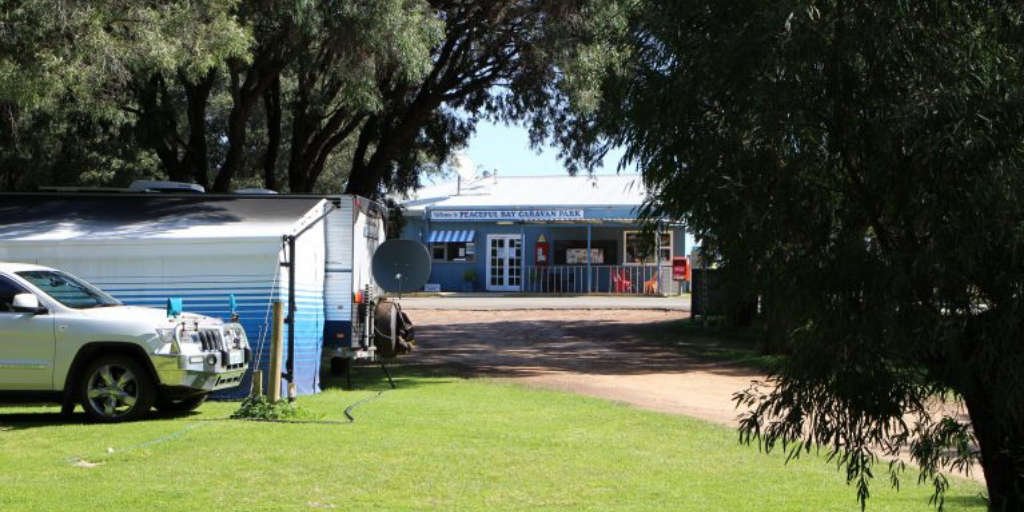 Peaceful Bay Caravan Park
10 East Avenue, Peaceful Bay
Experience caravanning and camping the way it was always meant to be. Peaceful Bay Caravan Park has a relaxed layout of large, grassed sites, set among shady peppy trees and is the perfect place for you to unwind. The calm waters of Peaceful Bay are just paw steps away from the caravan park. Dogs are welcome but must remain on a lead at all times.
---
Dog Friendly Beaches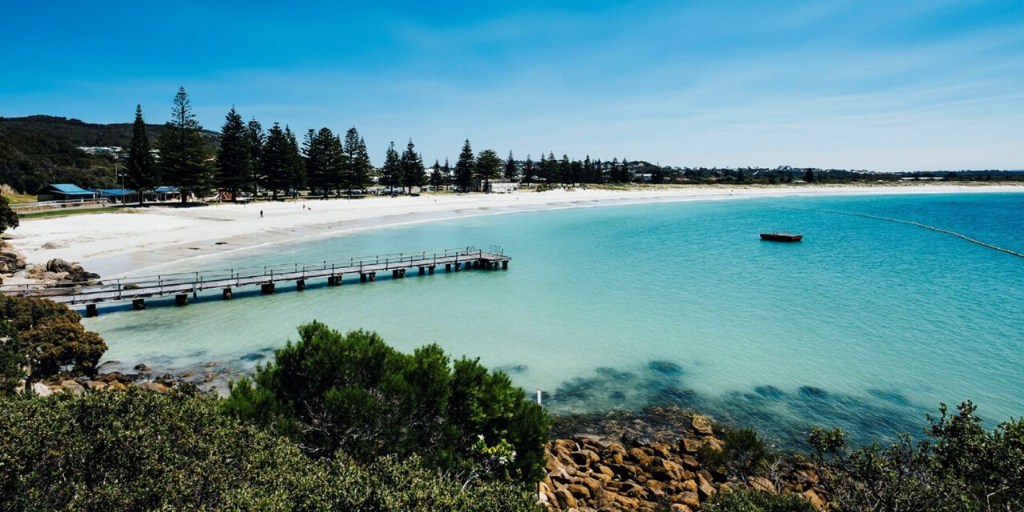 Middleton Beach
Albany
A short distance from Albany centre, Middleton Beach is a popular beach for swimming and snorkeling. Sheltered from large waves by the islands and headlands of King George Sound, it's ideal for a splash and a play with your pup. North of the beach, from the Surfers Beach Car Park to the rock wall just south of Firth Street, are signposted as off leash areas for dogs.
---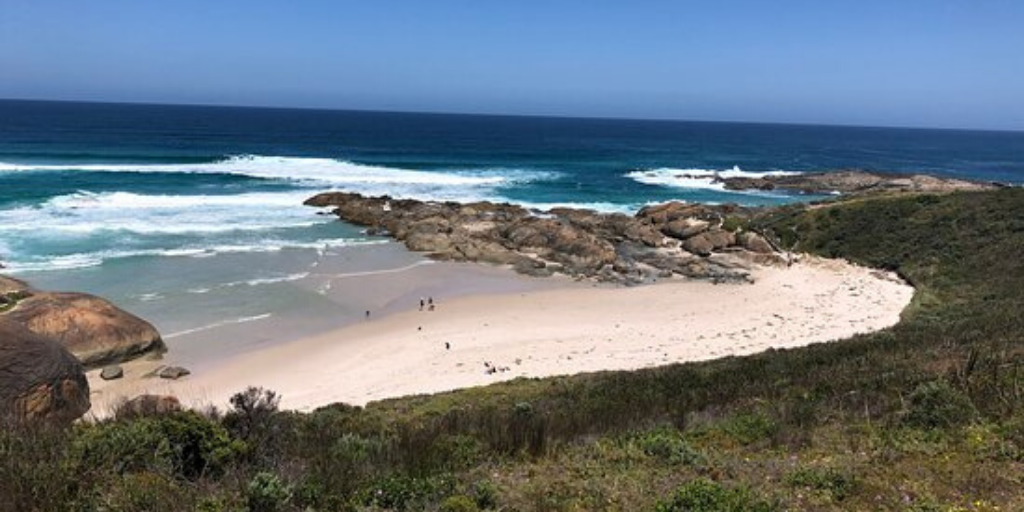 Lights Beach
Denmark
Lights Beach is a gorgeous and remote beach where dogs are allowed to run and explore leash free at all times. Located south-wast of Denmark, the beach has a unique ocean-waterfall with waves crashing into Princess Pool and down onto the beach, which is just pawfect for your pooch to paddle in. There's also a lookout offering sensational views towards Wilson Head.
---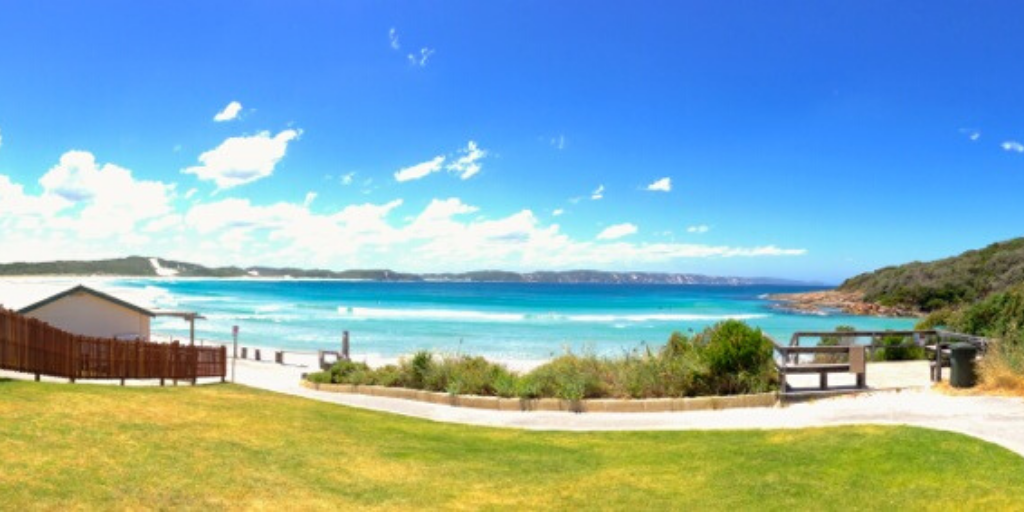 Ocean Beach
Denmark
Set between Wilson Inlet and the Great Southern Ocean, Ocean Beach is a favourite for swimming and surfing. The dog friendly beach has a grassy area and seated look-out area where you can admire the views with your pup. Dogs are welcome to explore the beach off leash.
---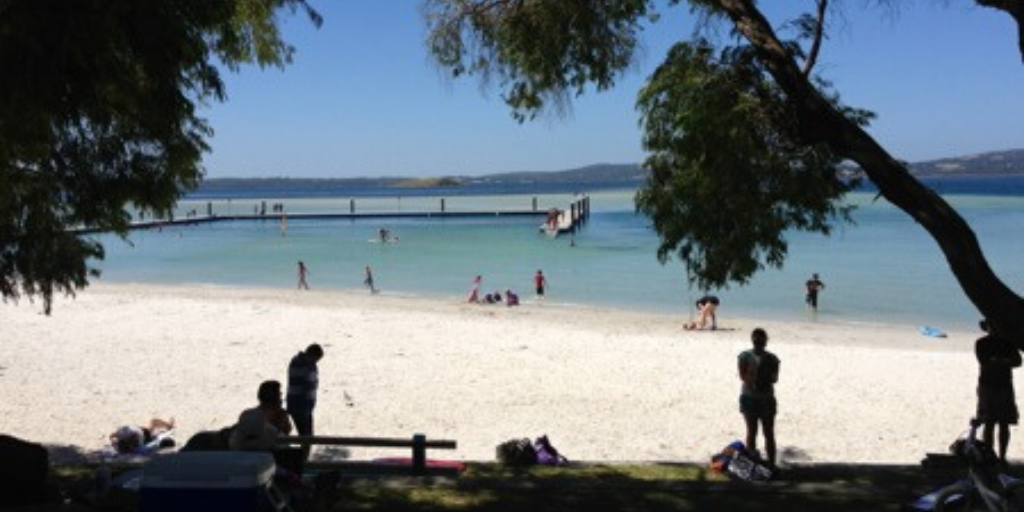 Emu Point Marina Beach
Emu Point
Emu Point Marina Beach is a perfect place for relaxing with a picnic and having a swim thanks to the shallow, clear waters. The dog friendly beach is well protected from the waves and therefore suitable for even a little more shy puppies. Have a coffee or grab a snack at the dog friendly Emu Point Cafe nearby, before enjoying the white sandy beach with your fur baby. You may even see some pelicans waddling about!
---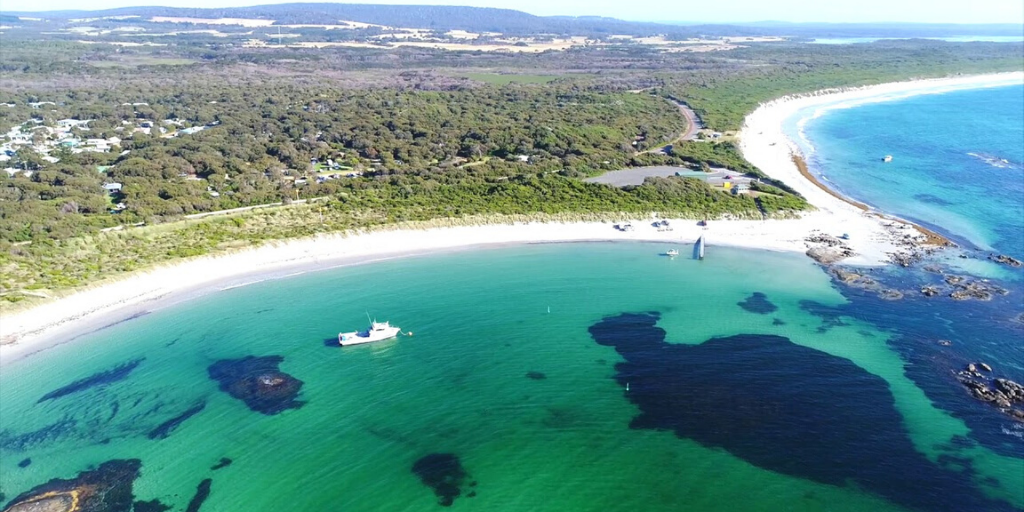 Peaceful Bay
Peaceful Bay
Just 30 kms east of Walpole and set on the Great Southern Ocean, Peaceful Bay is exactly what its name promises. The secluded beach wraps around the headland offering plenty of space for enjoying the water. Dogs are welcome off leash to the east of the main swimming area (boat launching side), as denoted by signs.
---
Dog Friendly Cafes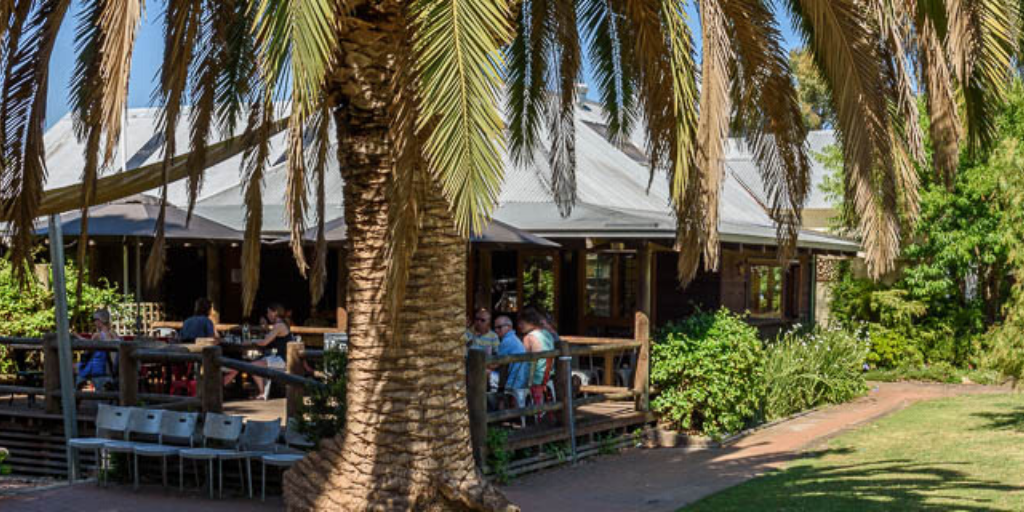 Mrs Jones Cafe
12 Mount Shadforth Road, Denmark
Boasting a number of awards, Mrs Jones Cafe is a must visit when passing through Denmark. The friendly team make it their mission to produce food and coffee that they're super proud of, supporting local wherever possible. All are welcome at the cafe: young, old, vegan, celiac, dogs on the deck – you name it – they love to say hi, so go and pop in!
---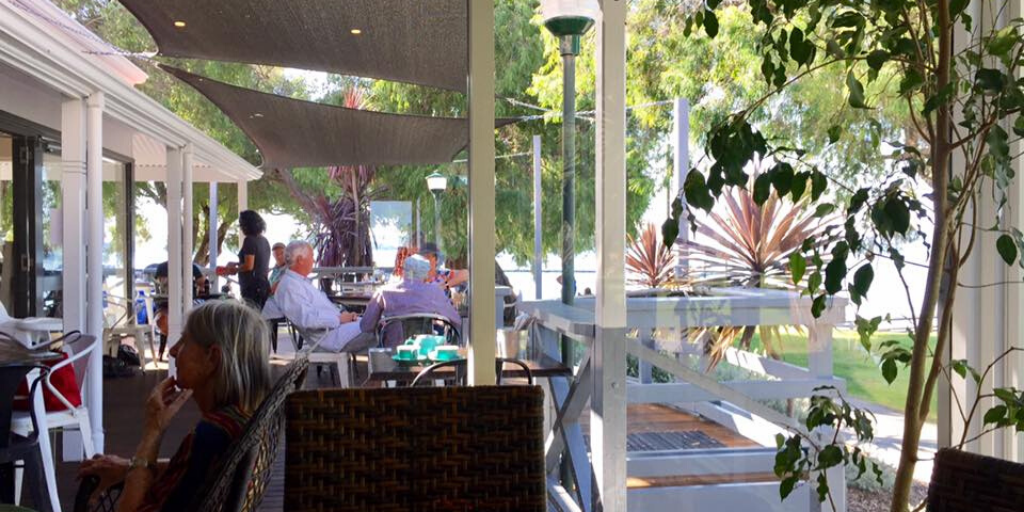 Emu Point Cafe
1 Mermaid Avenue, Emu Point
Fancy pristine water views with your morning latte? Situated right on the beach front of Emu Bay, the dog friendly Emu Point Cafe offers exceptional views of the bay. There is a shaded verandah where guests can sit with their fur babies and the friendly staff will ensure your pooch has water. Providing a unique atmosphere and an unbeatable location, let Emu Point Cafe show you a slice of what makes the Great Southern so Great.
---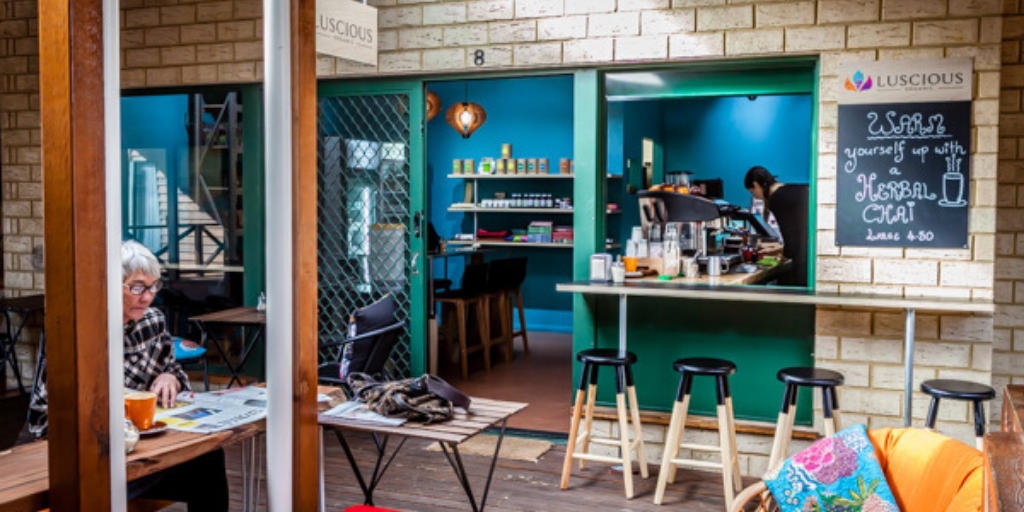 Luscious Coffee Bar
63 Strickland Street, Denmark
Luscious Coffee Bar is a dog friendly cafe with a beautiful undercover verandah. Pets are welcome through all of this area with water provided, and we hear soon they will start selling house made doggie biscuits, too.
---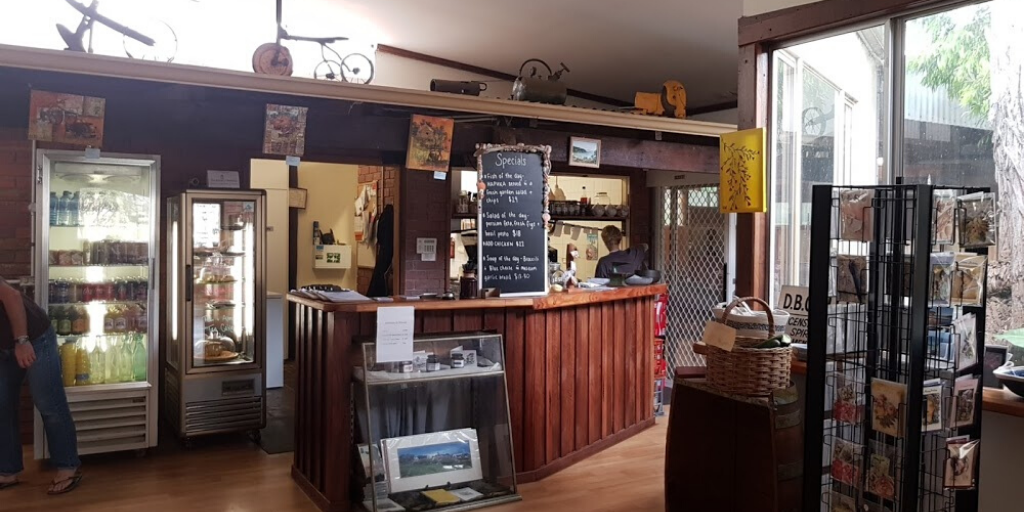 Museum Cafe Bremer Bay
440 Wellstead Road, Bremer Bay
Not just a cafe, not just a museum, but an experience for both you and your pup. Museum Cafe is a quaint little cafe with an impressive menu and legendary collection of history to surround, situated on the first farming settlement of beautiful Bremer Bay. There are outdoor tables and chairs with shade that are dog friendly.
---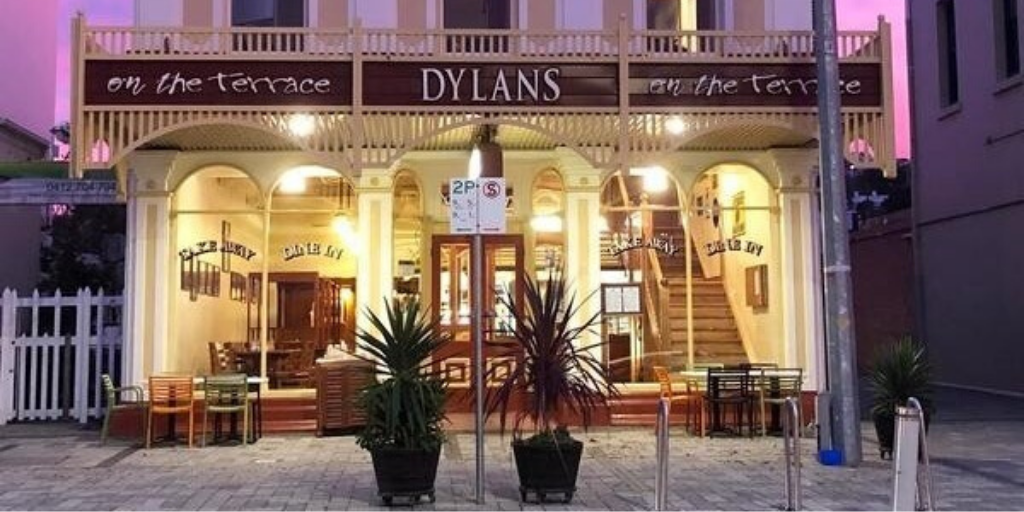 Dylan's On The Terrace
Stirling Terrace, Albany
Dylan's on the Terrace is a popular cafe with stunning views overlooking Albany's beautiful Princess Royal Harbour. Their relaxed atmosphere paired with long-time menu favourites caters for all tastes, ages and occasions. Whether it's breakfast, lunch or dinner, a light snack or one of their amazing homemade cakes, there is always something to tempt your tastebuds. Sit at one of the dog friendly tables outside with your pooch and admire the water views.
---
Dog Friendly Pubs & Bars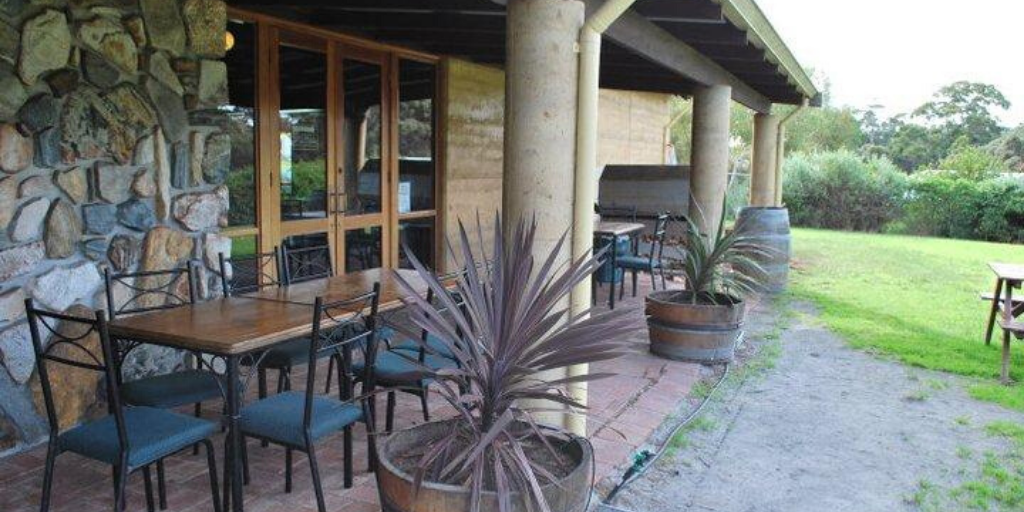 The Denmark Tavern
135 South Coast Highway, Denmark
Established in 1995 the Denmark Tavern has been serving the local community and visitors alike with classic pub grub, good beer and great times. With a spacious beer garden, bar area and seperate dining area the Tavern is a great place to sit down to a meal with friends and family, enjoy a cold one while watching the footy or just a chilled out recovery beverage in the sun. The beer garden and outdoor dining area are dog friendly and offer plenty of sun/rain shade.
---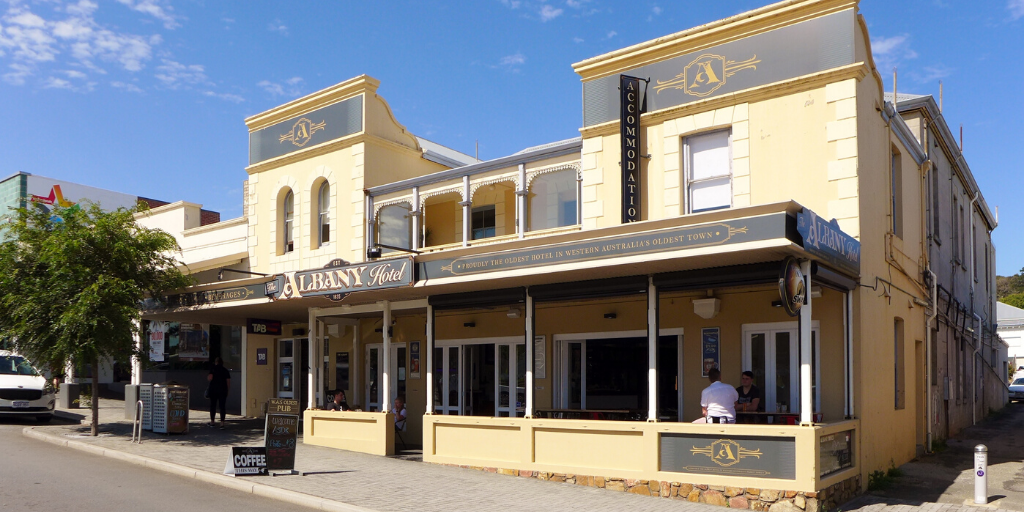 Albany Hotel
244 York Street, Albany
Established in 1835, the historic Albany Hotel offers a family friendly environment with great old fashioned pub meals. Dogs are welcome in the covered seating area at the front and back of the hotel and a water bowl is provided.
---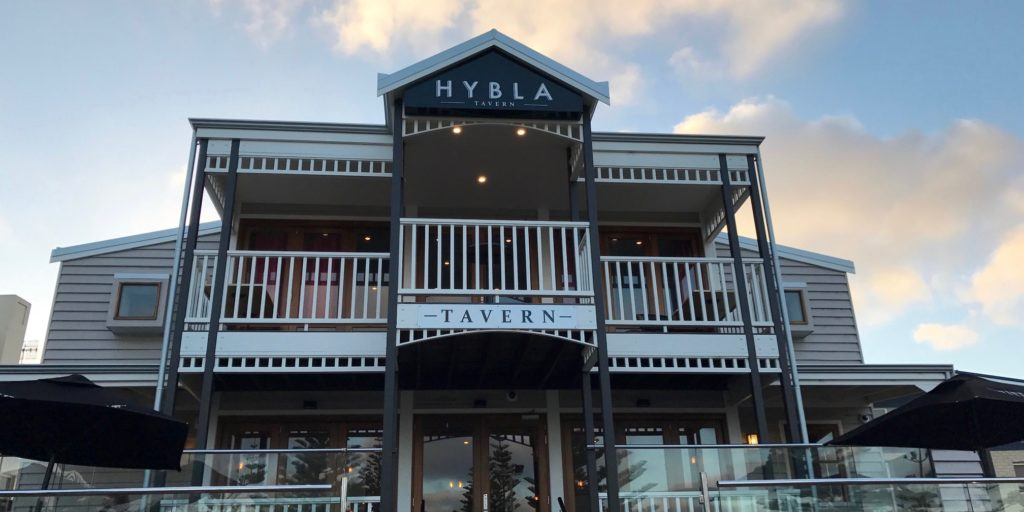 Hybla Tavern
11 Flinders Parade, Middleton Beach
Take in the water views whilst enjoying your favourite drink and with your furry pal by your side at Hybla Tavern in Albany. Perfectly located on Middleton Beach foreshore, you can relax on the shaded front deck with your pupper and feast on paddock-to-plate meals.
---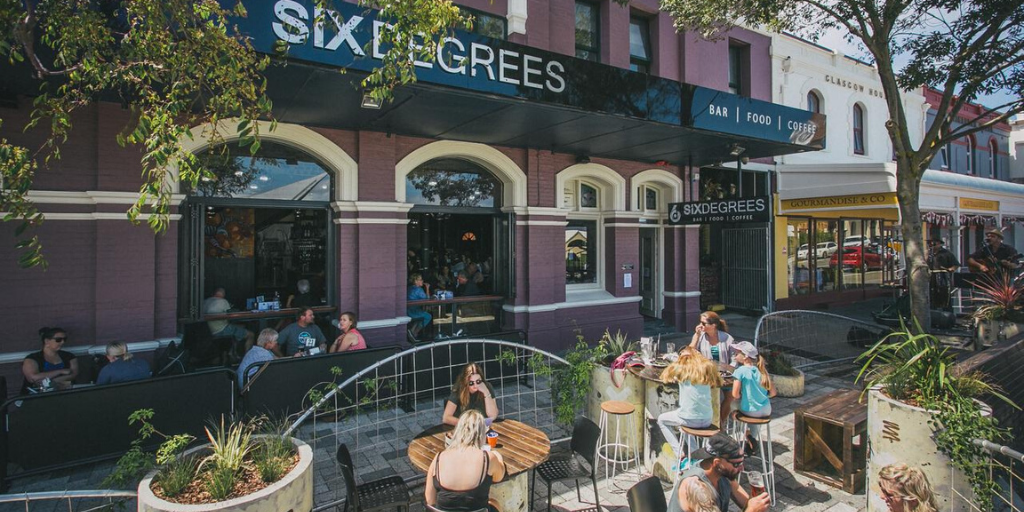 Six Degrees
70 Stirling Terrace, Albany
Located in central Albany on the historical Stirling Terrace boulevard with 180º views across Princess Royal Harbour, Six Degrees is a retro chic bar and restaurant that with sweeping water views. They have licensed and dog friendly laneway and alfresco areas that are the perfect place to enjoy sundowners in the city centre with spectacular King George Sound ocean views.
---
Dog Friendly Breweries & Distilleries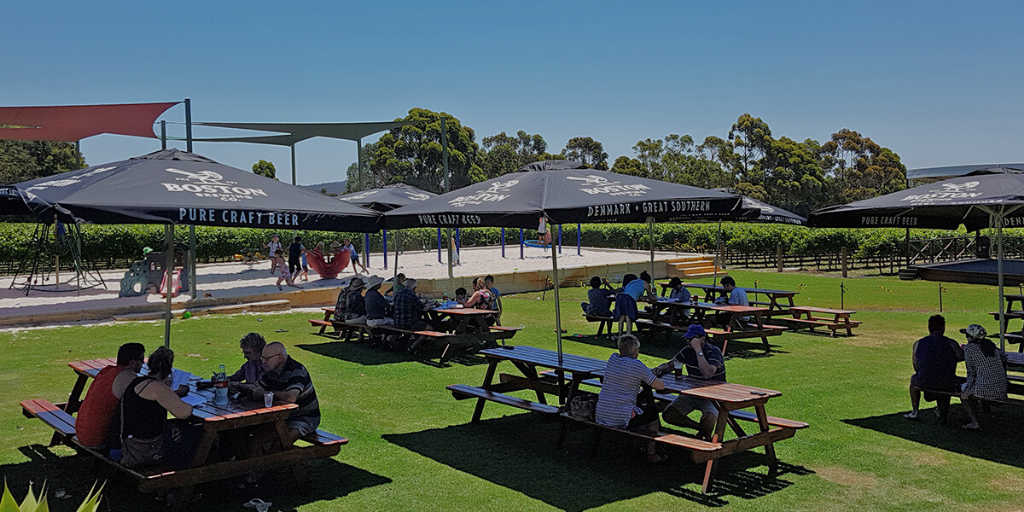 Boston Brewery
678 South Coast Highway, Hay
Established in 2011, Boston Brewing Co. is one of the first breweries in the Great Southern Region. A four and a half hour drive south east of Perth, in the country town of Denmark, you will find this one of a kind brewery situated between unpopulated scenic coastlines and untouched karri forests. Dogs are welcome in the spacious beer garden where there are tables with umbrellas for shade.
---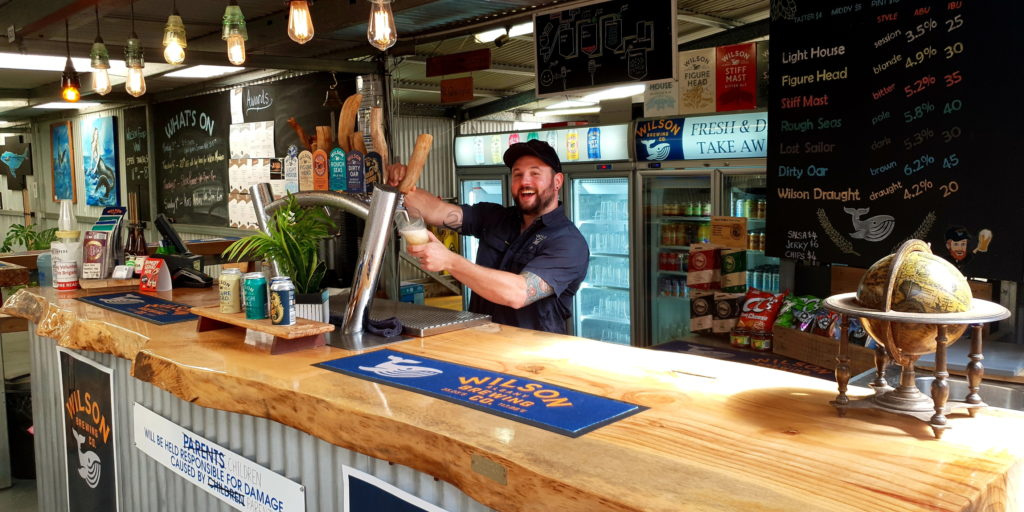 Wilson Brewing Company
47768 South Coast Highway, McKay
Experience a delicious local beer made by the Wilson family. Using the freshest local and Australian produce to hand craft and alternative to mass produced commercial beer. Wilson Brewing Company offers five core beers, along with monthly seasonal beer releases. Dogs are not allowed inside the brewery bar but there is plenty of space and shade for them in the beer garden. Dogs must also remain on leads.
---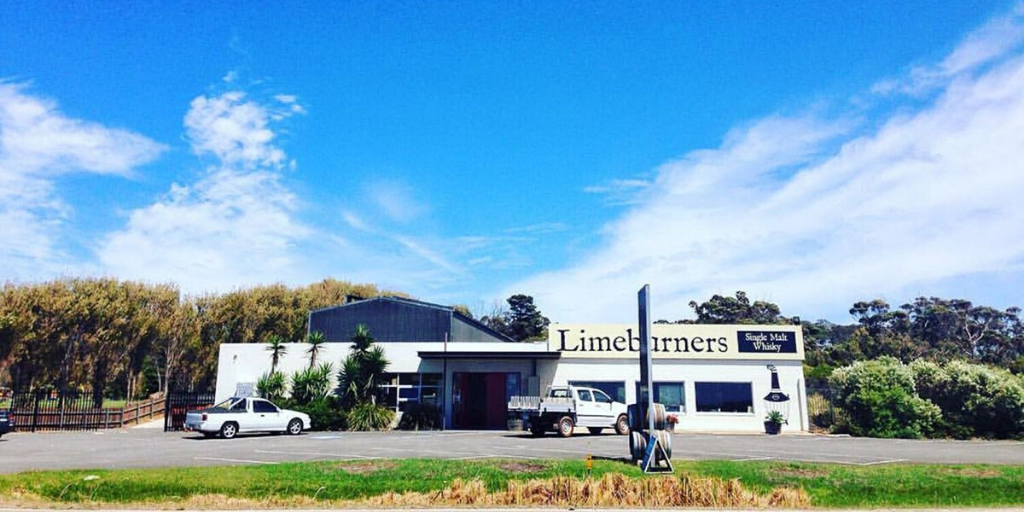 Great Southern Distilling Company
252 Frenchman Bay Road, Robinson
Great Southern Distilling Company, founded in 2004 was the very first distillery to legally make Single Malt Whisky in Western Australia. Today, their flagship brand Limeburners is a world-renowned Australian whisky and is a must try when popping in to the distillery. There's no reason to leave your pup at home because the friendly team love to welcome furry visitors throughout the distillery, inside and out.
---
Dog Friendly Wineries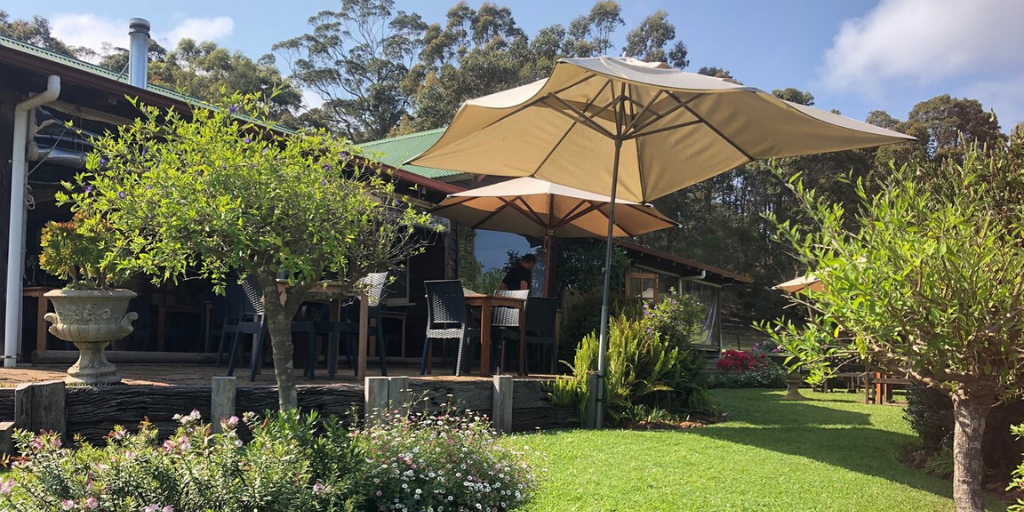 The Lakehouse
106 Turner Road, Shadforth
The Lake House Denmark is a cellar door, restaurant, cafe, vineyard, winery, function venue and gourmet food store located just 6kms from the town of Denmark. It's a wine and food lovers wonderland with a gorgeous lakeside cellar door and garden. There are plenty of dog friendly seats in the beautiful garden for two legged and four legged guests to relax at and enjoy the lake views.
---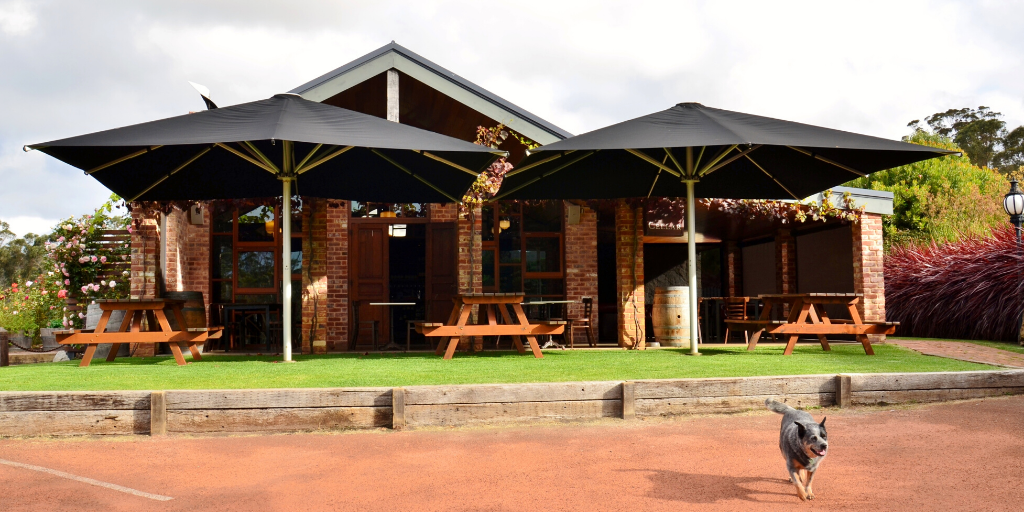 Singlefile Wines
90 Walter Road, Scotsdale
Based near Denmark, Singlefile Wines, a family owned winery, was co-founded by Phil & Viv Snowden and Patrick & Pam Corbett. Singlefile aims to showcase the best of the five diverse sub-regions of the Great Southern in Western Australia. They have a beautiful garden area and outdoor dining space that are both dog friendly.
---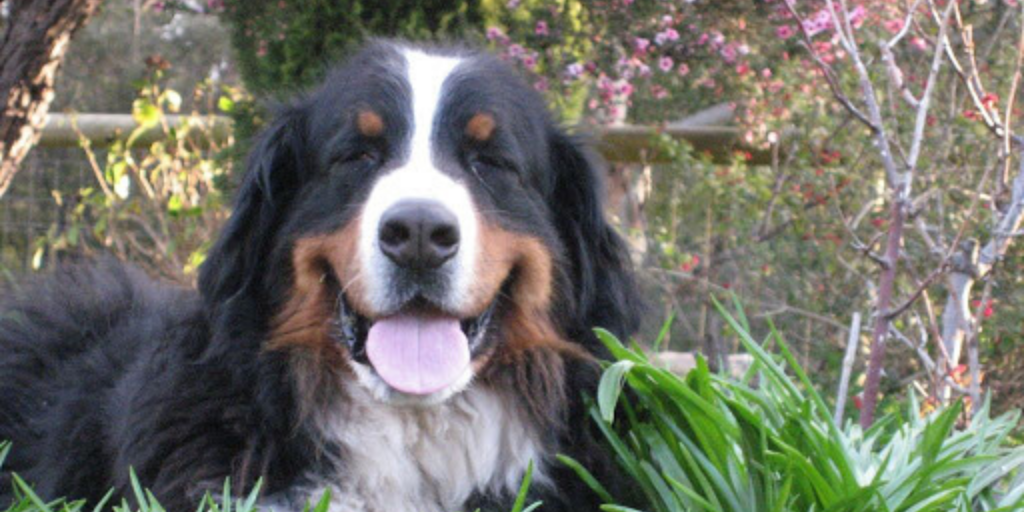 Whitfield Estate
198 McIntyre Road, Scotsdale
Whitfield Estate is a family-owned vineyard growing flavoursome wines in the heart of the Scotsdale Valley. Their range of premium, estate-grown wines feature Chardonnay, Shiraz and a traditional method Blanc de Blancs, all which can be tasted at their cellar door overlooking Mount Lindesay. There's dog friendly seating outside the cellar door for your pup and you'll also find the Pawprint Chocolate Factory on the estate. Does it get better than dogs, chocolate and wine? We don't think so!
---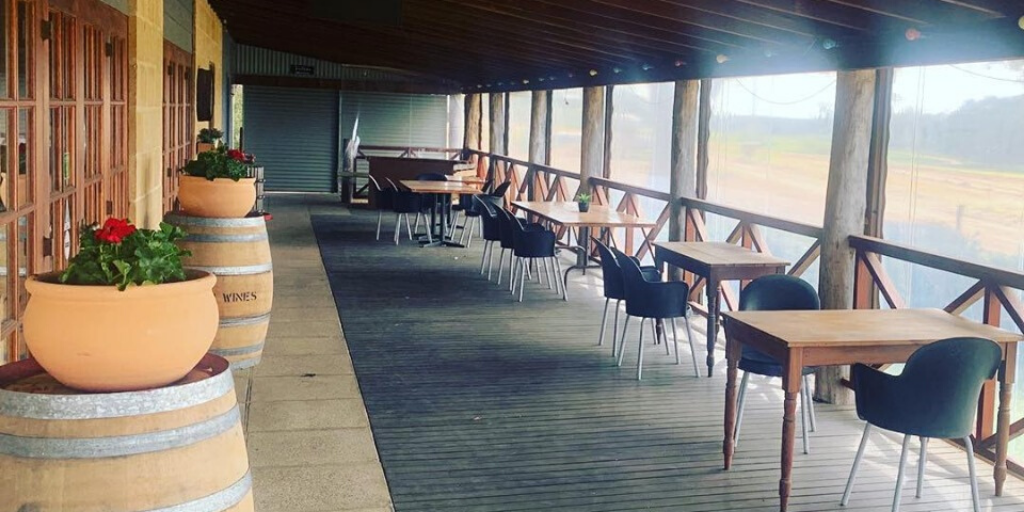 Galafrey Wines
432 Quangellup Road, Mount Barker
Established in 1977, Galafrey Wines is one of the pioneering labels of the Western Australian Wine Industry, with unique wines and a dry grown vineyard. Galafrey's impressive cellar door boasts breathtaking views of the vines and surrounding bushland. They openly welcome four legged visitors in their outdoor seating area, however they do have wine dogs on the property so visiting dogs must remain on lead.
---
You may also like…