Top 15 Dog Friendly Camping Grounds in Queensland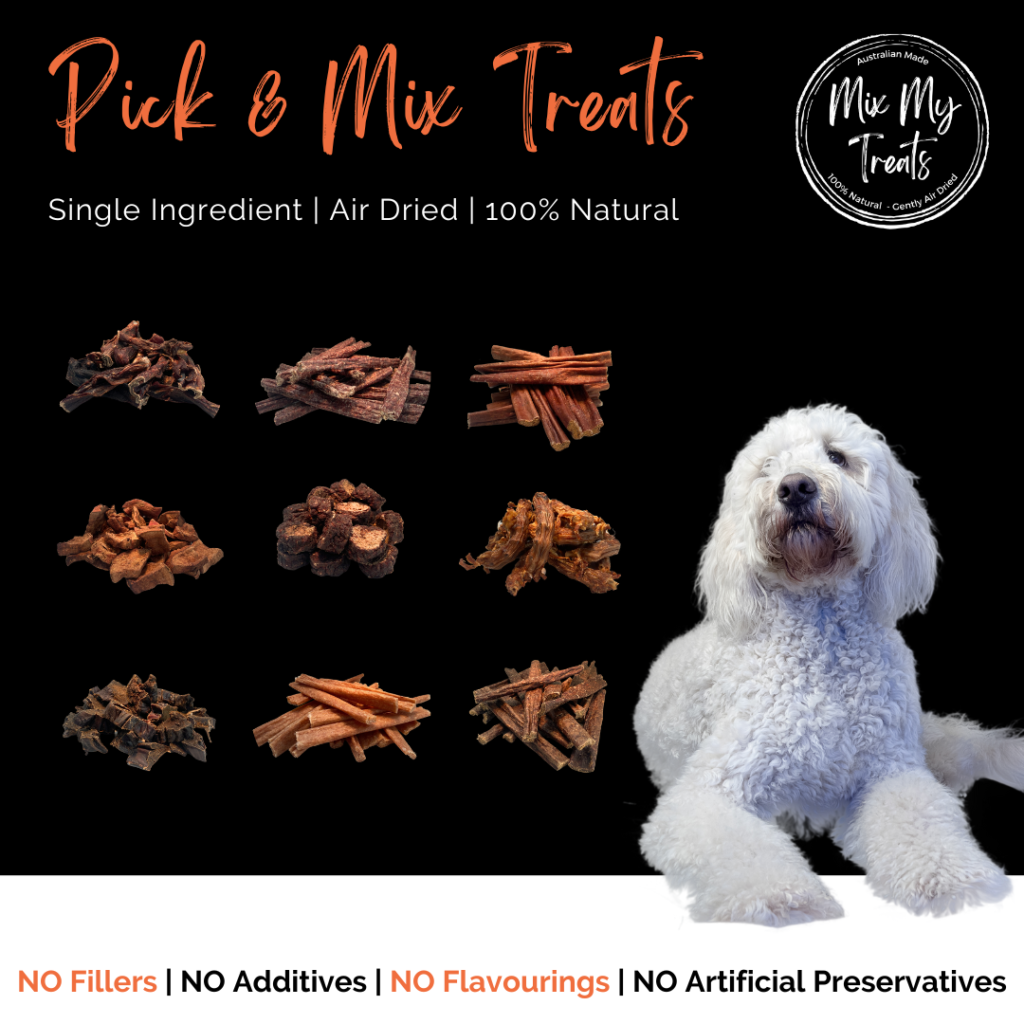 Top 15 Dog Friendly Camping Grounds In Queensland
Camping with your dog is a highly rewarding experience for both of you. Explore new places and scents or go for a swim in the river nearby. At the end of the day, simply sit and relax with friends and family without the fuzz and buzz of the city.
We have selected the TOP 15 DOG FRIENDLY CAMPSITES in Queensland for you to visit. However, there are over 400 dog friendly camping and caravan sites in QLD, all of which you can find on Pupsy!
If you are camping with your dog in Far North Queensland, we would like to remind you to be extra cautious due to risk of crocodiles in the area.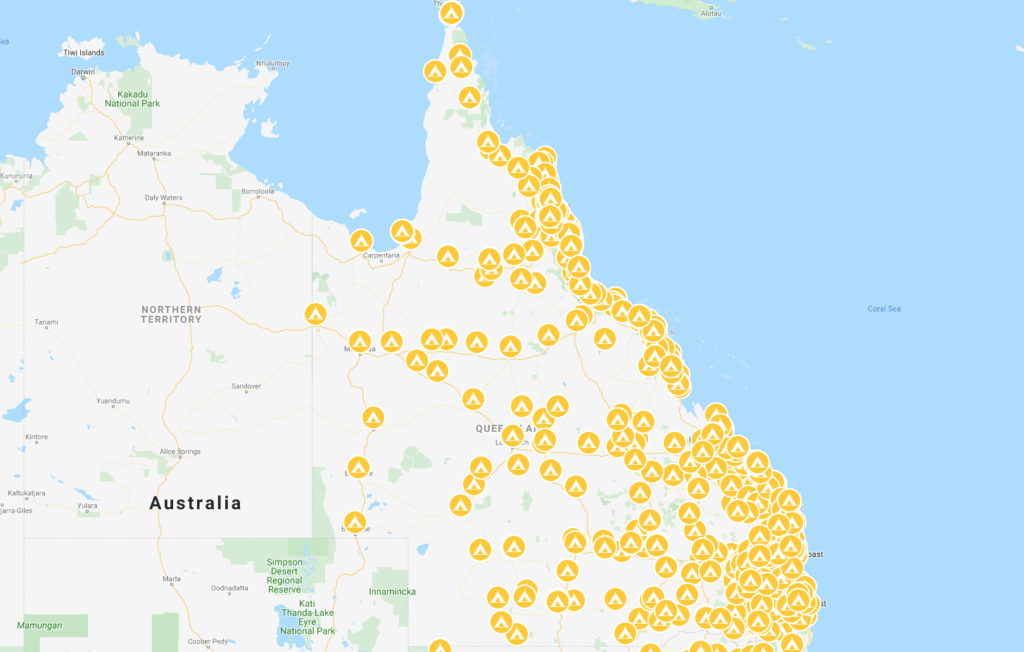 Note! For any bookings or enquiries, contact the campgrounds directly.
---
TOP 15 DOG FRIENDLY CAMPGROUNDS IN QUEENSLAND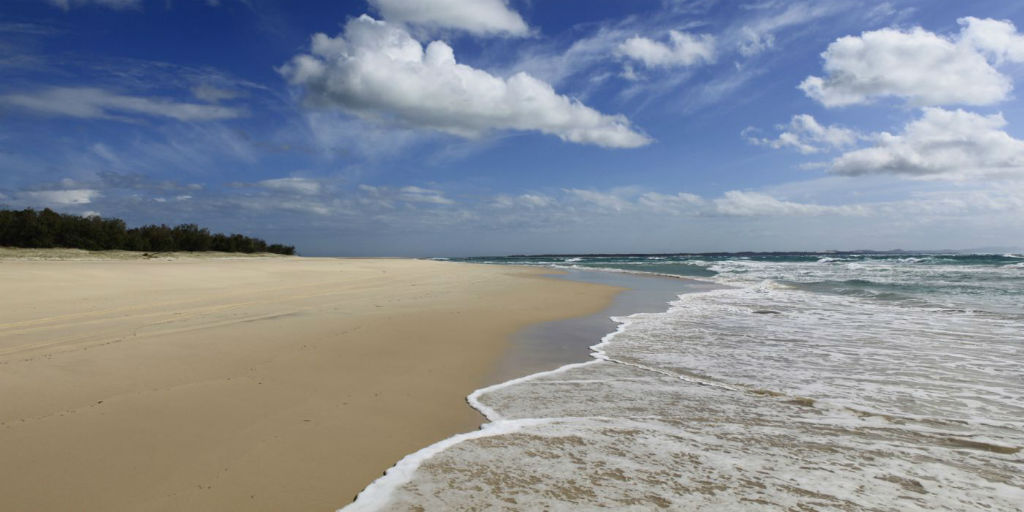 1. Flinders Beach Camping
Stradbroke Island
Dog friendly Flinders Beach camp ground consists of twelve beachfront camping areas which are nestled in the Islands dunes. The camp sites are in natural areas and are only accessible by bush tracks, or from the beach outside of high tide times. Home Beach off leash area is only a short hike away from the campground.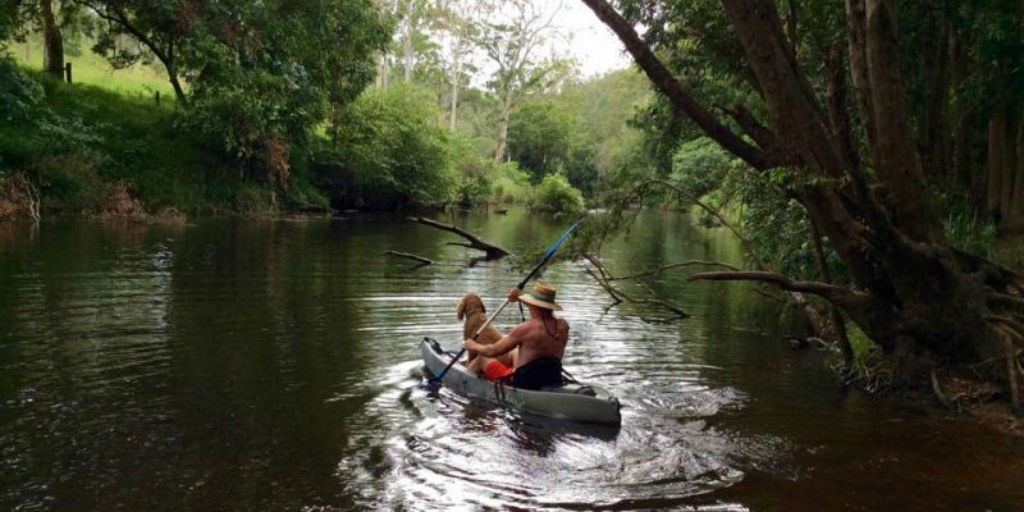 2. Neurum Creek Camping
Neurum
Dog friendly camping ground Neurum Creek Bush Retreat is 312 acres (127 hectares) with 1.5km of creek frontage. To make your stay even more enjoyable, each site has a fire ring so that you can have a camp fire and do some camp oven cooking! And for your peace of mind, there is always one of the team available to 'lend a hand'. The creek itself is a beautiful place to relax and explore with your four legged friend.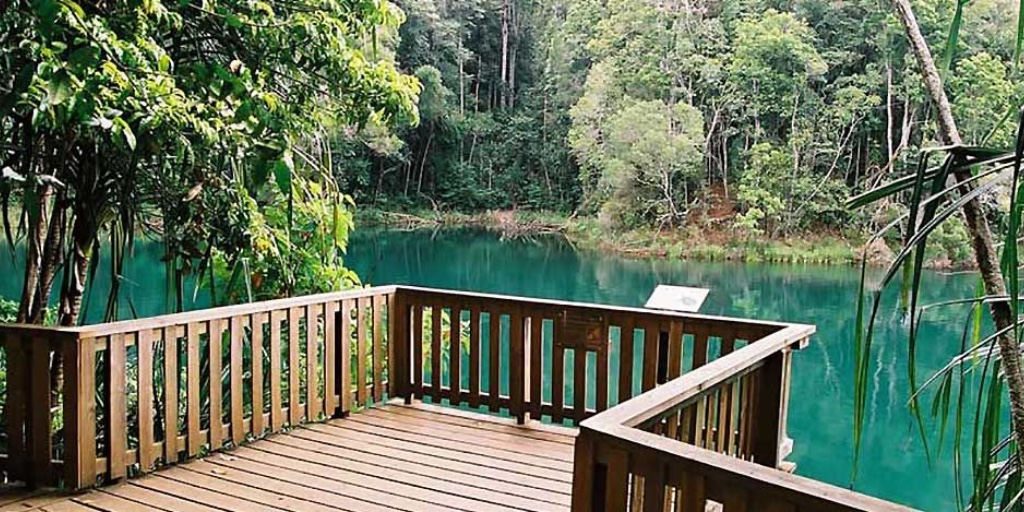 3. Lake Eacham

Tourist Park

Lake Eacham

Located in the heart of the famous Crater Lakes District and close to World Heritage Rainforest Walking Trails, this quiet Tourist Park is just one kilometre from the pristine waters of Lake Eacham.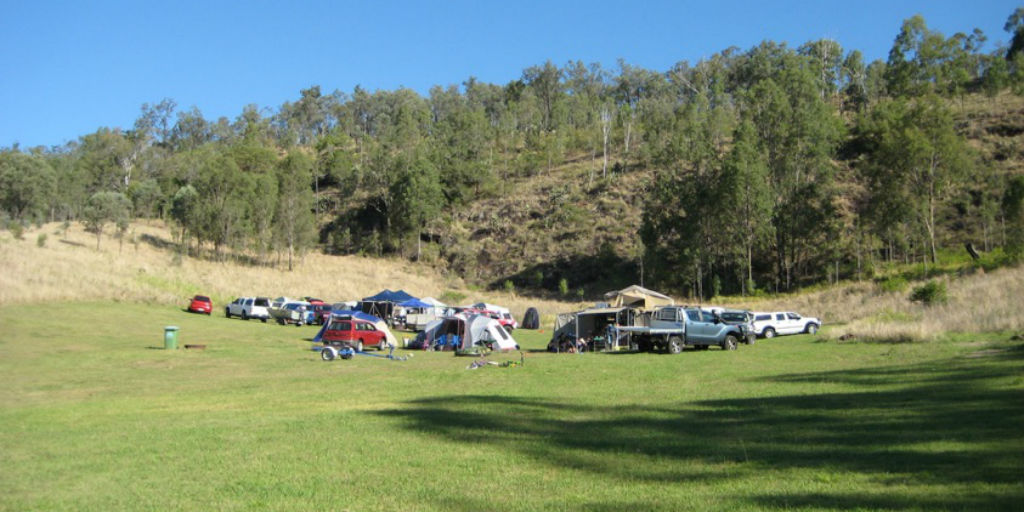 4. Lake Maroon Camping
Maroon
There are several dog friendly bush camping spots on Lake Maroon including Maroon Cove and Billabong Camp. Great place to escape the city buzz and chill out on a secluded camping area not too far from Brisbane and Gold Coast.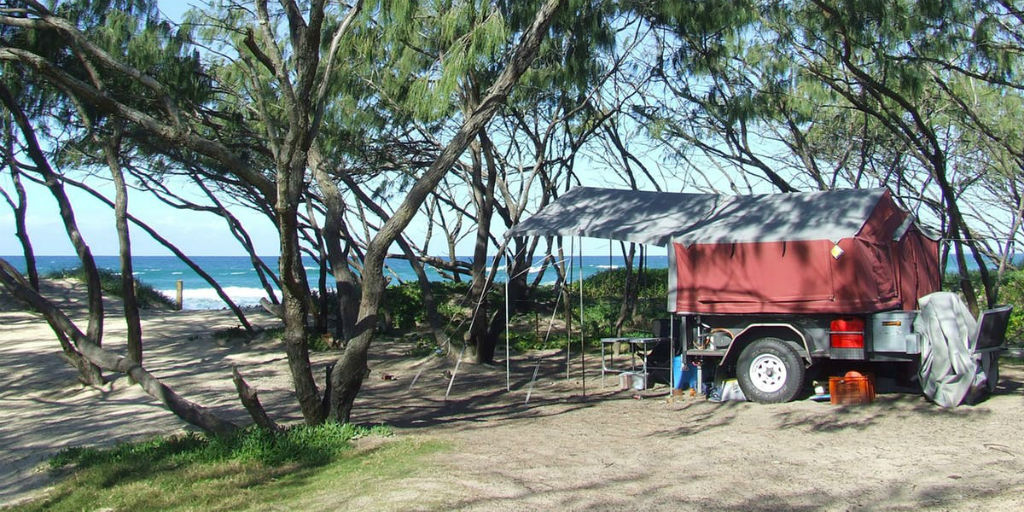 5. S.S. Dorrigo Campground
Inskip
Inskip Peninsula is a narrow, sandy finger of land built up by wind and waves. It forms a natural breakwater at the entrance to Tin Can Inlet and Great Sandy Strait. S.S. Dorrigo Campground in the peninsula is a gateway to World Heritage-listed Fraser Island, where you can enjoy relaxed coastal camping.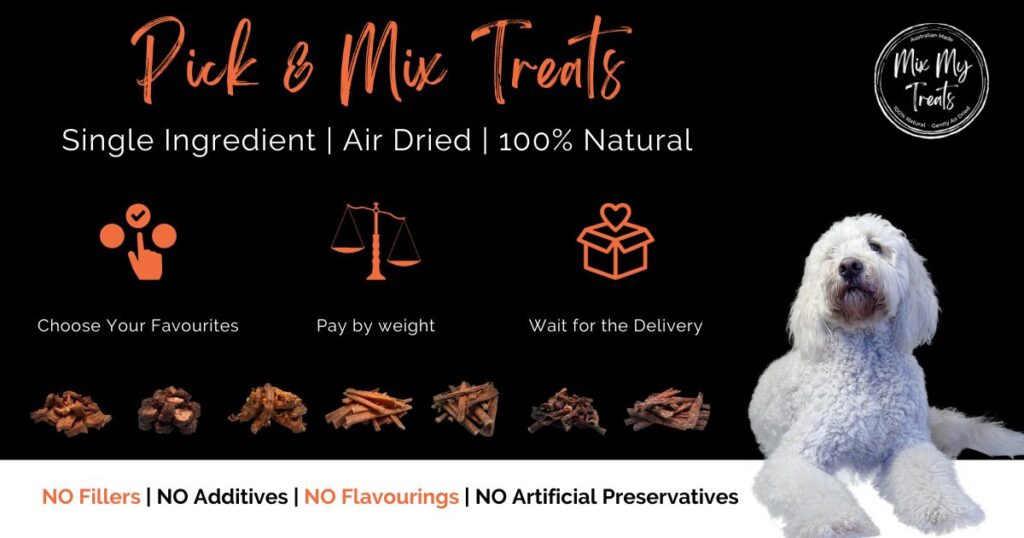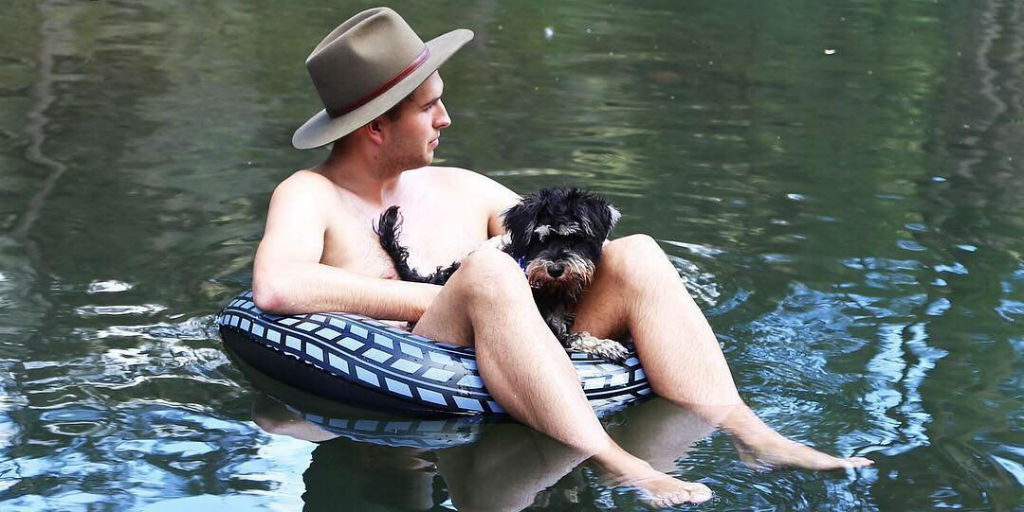 6. Goomburra Valley Campground
Goomburra
Dog friendly camping ground in the Gold Coast Hinterlands with access to toilets and drinking water. Suitable for both tents and caravans.
For campers with four legs who love to swim, you can spend time splashing in the creek that flows through the campground.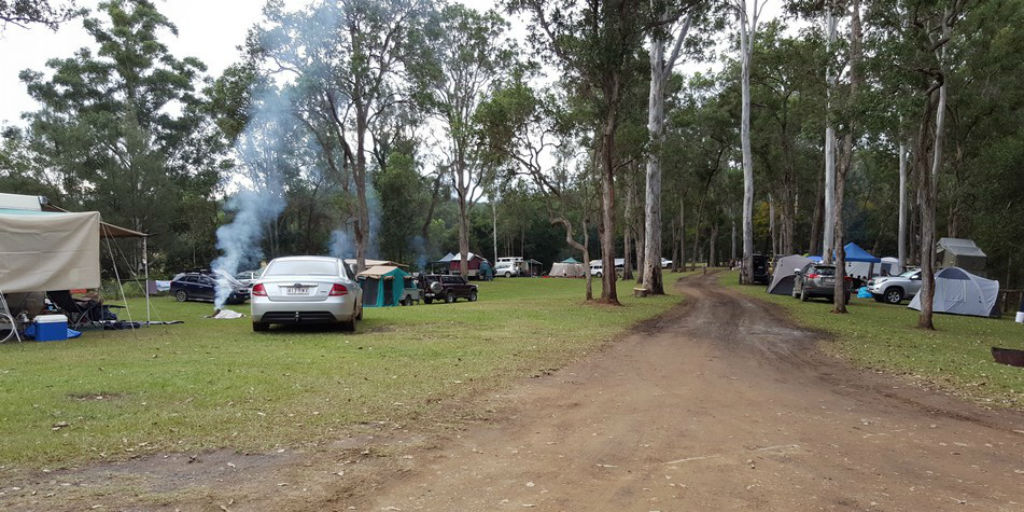 7. Amamoor Creek Camping Area
Amamoor Creek
There are two camping areas in Amamoor State Forest Cedar Grove camping area and Amamoor Creek camping area. Both are accessed by unsealed roads that are suitable for conventional vehicles. Grassy campsites are located in rainforest and open forest settings. The open forest is abundant with towering iron bark and blue gum trees.
---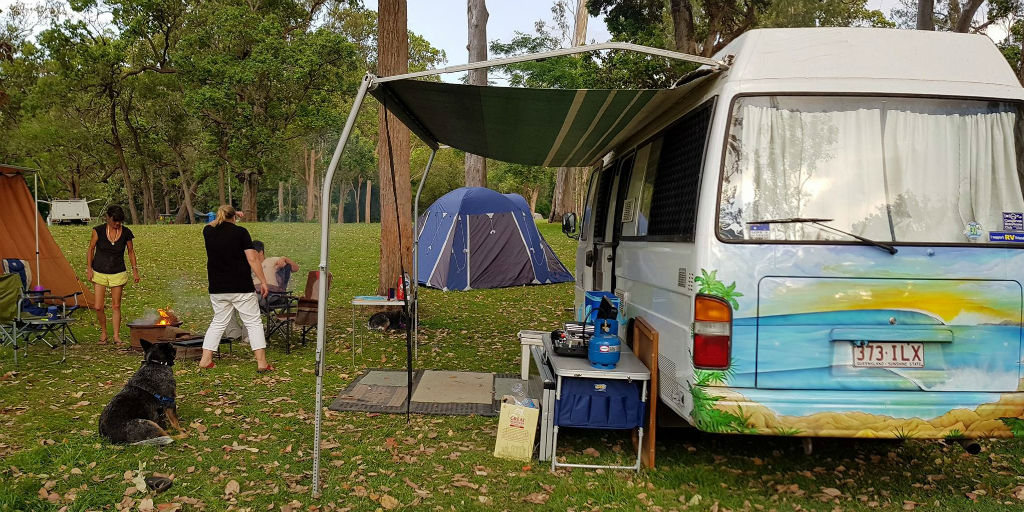 8. Bigriggen Park
Rathdowney
Dog friendly camping ground along the river with access to toilets and drinking water. Suitable for both tents and caravans.
Located on 100 acres of hilltop flats, the gentle burble of the nearby river, towering gum trees and both powered and unpowered camp sites—all in the middle of the bush. Bigriggen campsite is easily accessible for every type of vehicle.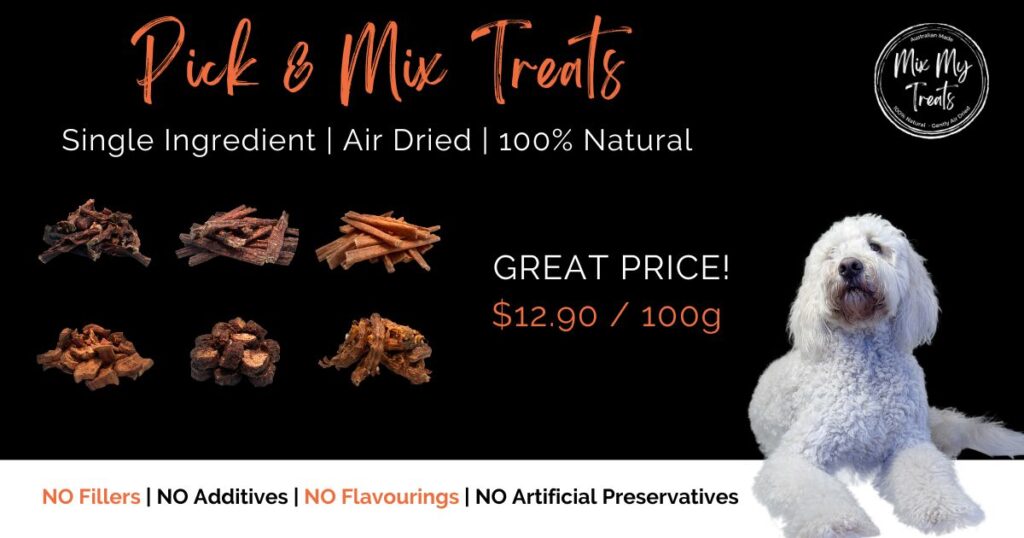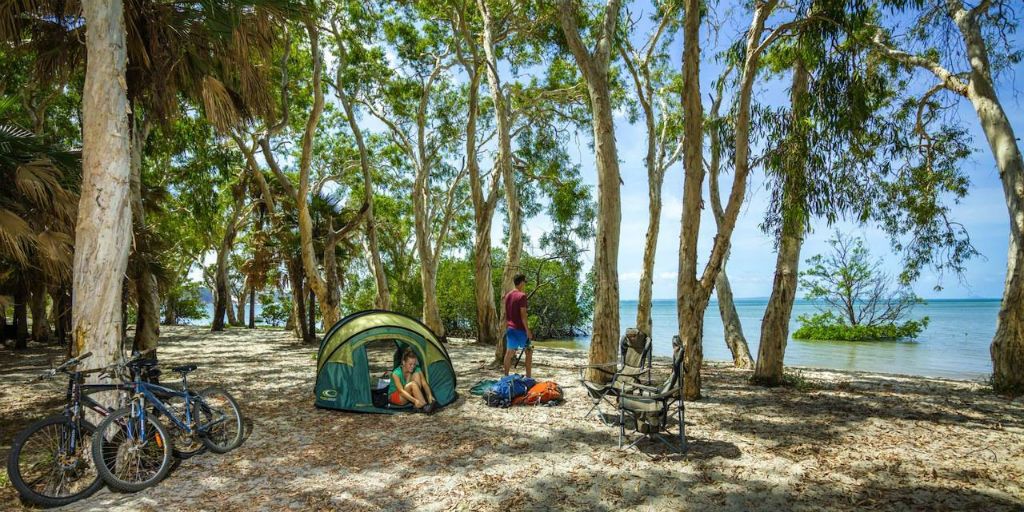 9. Eddie's Camp
Elim Beach
Eddie's Camp is situated right on stunning Elim Beach, just an hours drive north of Cooktown. The camp is right next to the Coloured Sands and with over 50 large sites easily accessed with 2WD its the perfect spot for fishing or family getaway.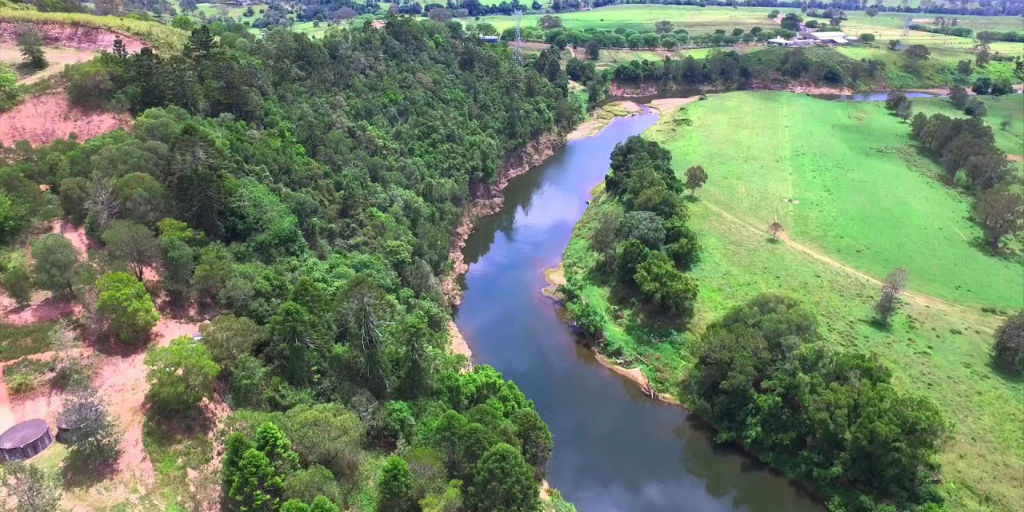 10. Bluff Creek Campground
Kenilworth
Small scale simple dog friendly campground set in beautiful surrounds. The surrounding villages, markets, artisans and producers make for endless opportunities while the setting is as far away from the hustle and bustle as you would like.
There are camp sites suitable for couples to larger groups with each being idyllically located on a bend of a beautiful clear creek with abundant swimming holes and fish.
11. Endeavour River Escap

e
Coooktown
You have the unique opportunity to experience the beauty of the Endeavour River and the Cooktown Bush at this dog friendly camping site. All the hard stuff out has been taken out of the bush camping for you.
With carefully selected and designed well grassed drive in-drive out campsites caravans, buses, trailers, tents can all enjoy the peace and quiet of the very special property.​
If you enjoy fishing, bush walking, native animals, bird and butterfly watching with night skies full of stars, awakening to the sounds of birds then…"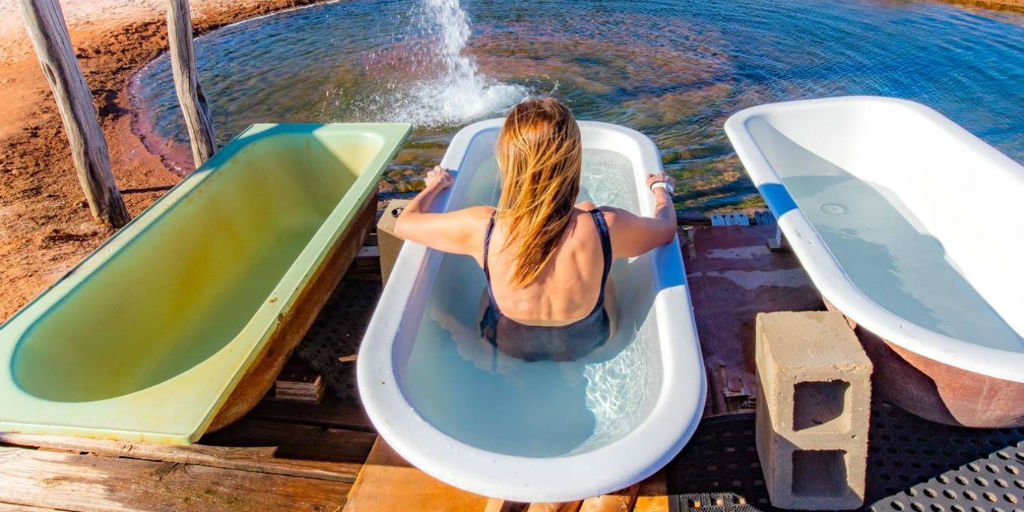 12. Charlotte Plains Station
Cunnamulla
Dog friendly Charlotte Plains is a family owned and operated sheep station near Cunnamulla! They continue to run several thousand head of sheep, which they shear in the historic woolshed!
You will be enjoying an authentic outback experience combining with insight into station life with a spectacular campground at the artesian bore. Great dog friendly camping spot!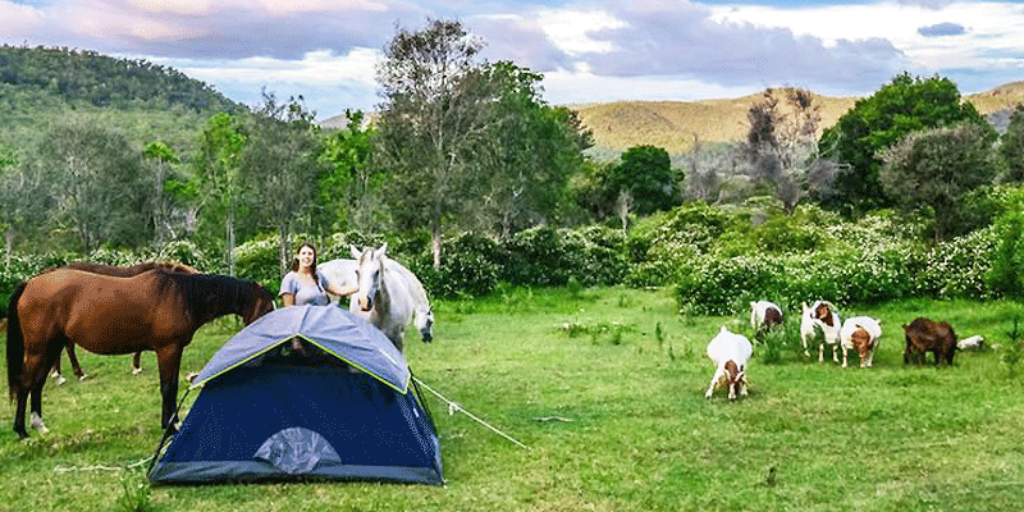 13. Fordsdale Farmstay
Fordsdale
Fordsdale Farmstay is located in a beautiful pocket of the world and holds a few very special secrets too! From sunsets on hilltops with stunning views, running cool streams, rolling grassy plateaus, and hideaway camping spots you won't want to ever leave. Dog friendly Fordsdale property really inspires the explorer in us all.
GET FREE V.I.POOCH TRAVEL KIT FOR EACH ACCOMMODATION BOOKING!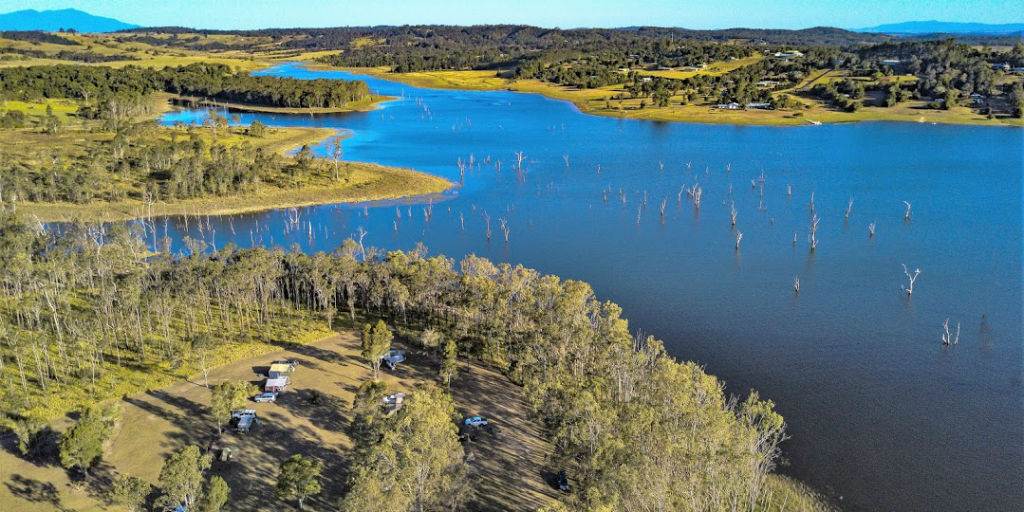 14. Genazzano Retreat
Flamingo Beach
Complete with water and amenities, the picturesque grounds of the Genazzano Retreat are the perfect place to setup camp. The dog friendly camp sites are large and well spaced. There are 4 powered sites and spacious non-powered sites, all with Lake views, that ensure privacy and tranquillity.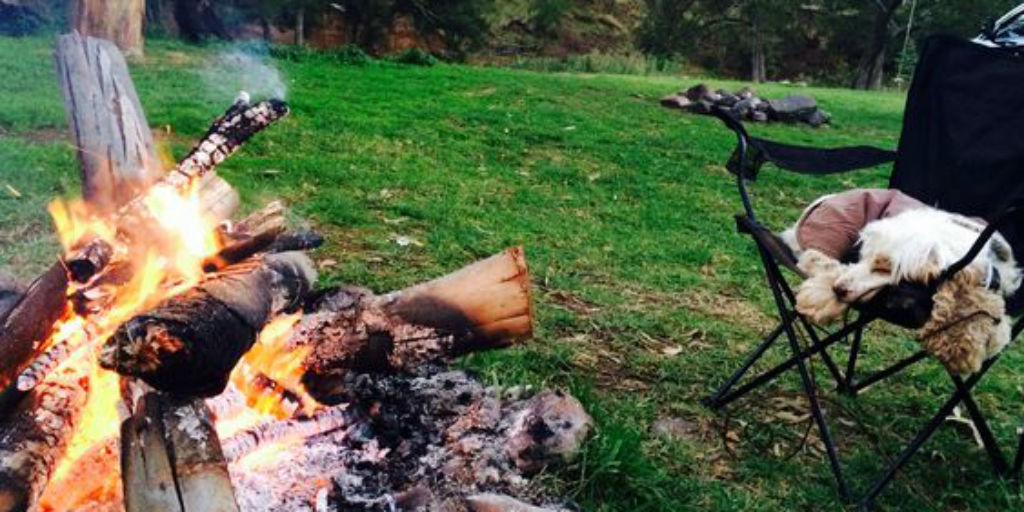 15. Gordon Country
Goomburra
Dog friendly Gordon Country in the Goomburra Valley is a private eco-tourism property offering camping, cabin & caravan stays. The property borders on the Great Dividing Range and incorporates large beautiful reaches of rain forest into the Heritage listed Main Range National Park. Having been passed on through family generations, the family continue to operate in a sustainable manner to maintain the integrity of the surrounds
---
Few extras:
Loyalty Beach – Choose a spot to relax from the corrugations, on the beachfront or under the shade of the trees. Either way we're sure you'll enjoy your stay!
Fishermans Beach Holiday Park – located right on the beach in the picturesque village of Emu Park. Only a short stroll from cafes, IGA supermarket, heated public pool, playground and more.
Jondaryan Woolshed – Make the most of the beautiful land and enjoy the tranquillity of the Australian bush with the dog friendly camping and caravan sites
Going Camping outside Queensland?