Yarra Valley in winter with your dog
Winter is a great time for exploring the Yarra Valley with your dog as it has a well-deserved reputation for being a seriously pet-friendly region. Stay at one of the gorgeous pooch-welcoming properties and then set off with your pooch to explore the region
This is your ultimate guide to visit Yarra Valley with your dog during the winter.
Check out also the full Yarra Valley Guide with your dog!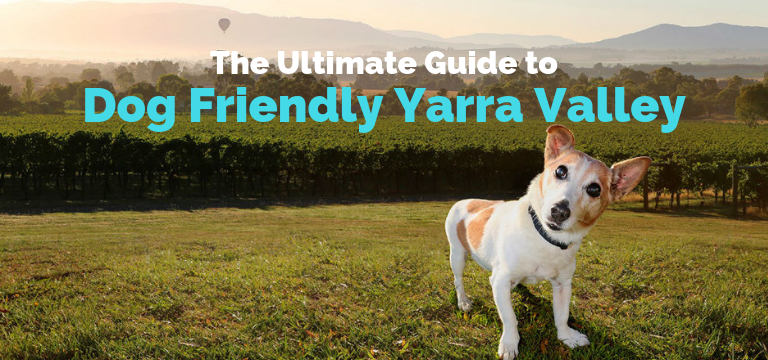 Dog Friendly Wineries to visit during the winter
After a lovely brisk dog walk at one of the lovely parks, why not find a cellar door that welcomes pooches or a cafe with a fire where you can enjoy great food with your pup – read on as we have all the goss.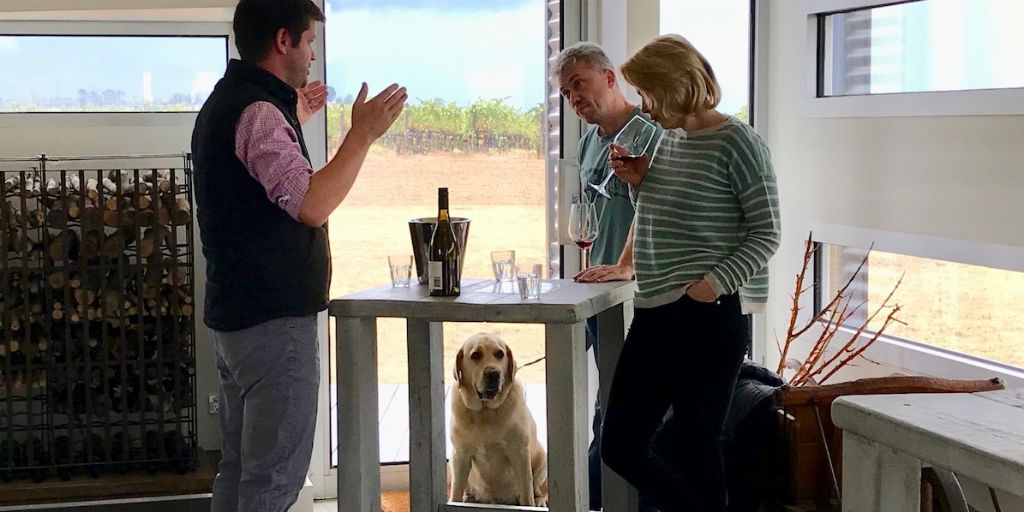 Maddens Rise
Maddens Lane, Coldstream
One of our favourite cellar doors over winter has to be Maddens Rise. It's a tiny boutique cellar door with a stunning view, a wood burning stove, gorgeous cellar door staff, Emma (owner) and Ben (owner of two doggos himself) who welcome pooches with open arms. A wine tasting with either of them is like hanging out with friends and if the weather's fine, take a glass out onto the deck while your pooch has a run around on the lawn and a fuss made of him/her by all who are there.
---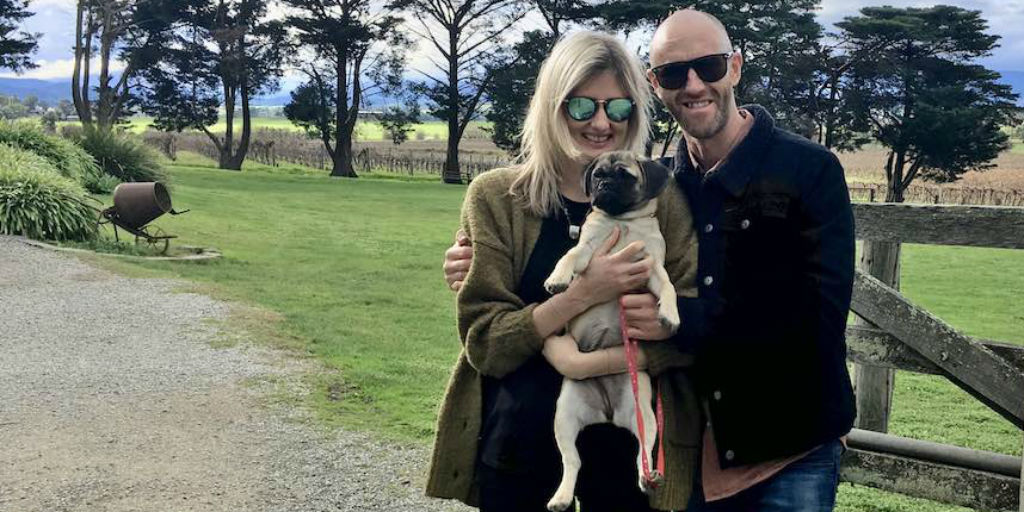 Yering Farm
19 St Huberts Road, Yering
Yering Farm is a properly pup-friendly place to visit – your pup can come inside with you by the fire and be by your side as you try their wines with a knowledgable tasting guide by one of their cellar door staff (we love Megan). If you're a cider lover, make sure you try their apple syder as they call it, made by their wine maker too!! If you're hungry, order the Pruner's Platter and enjoy some local produce as you admire the view, which is quite staggering on a clear day.
You can find all dog friendly wineries in the Yarra Valley (and beyond) from Pupsy Dog Friendly Wineries directory.
---
Dog Friendly Pubs & Cafes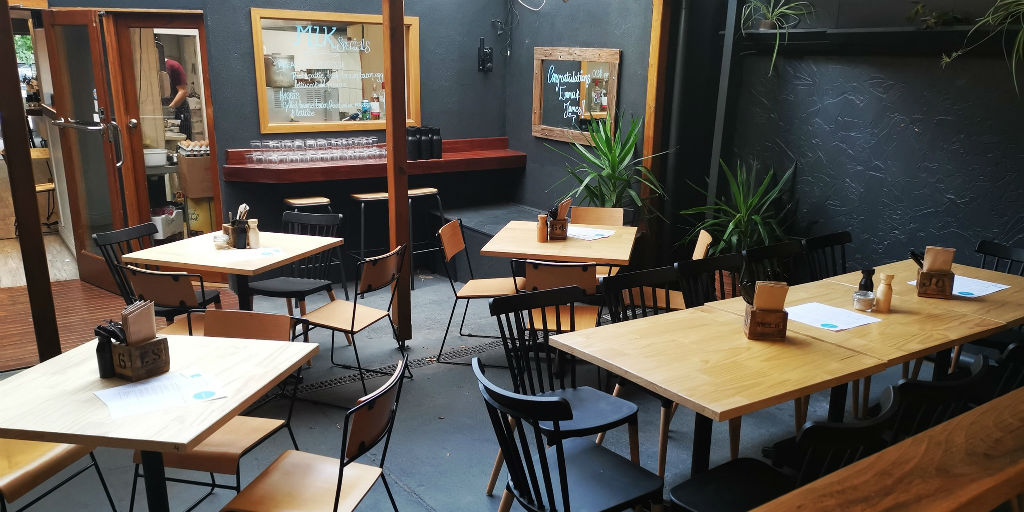 My Little Kitchen
274 Maroondah Highway, Healesville
If you're after something more substantial to eat with your dog – head into Healesville, to My Little Kitchen, a fantastic recent addition to the café scene in this popular town, with a lovely covered outdoor area which is fully heated and enclosed – ideal for you and your pupper. Their menu is sensational, with plenty of healthy options, a haven for GF, vegan, vego peeps. And Toby's Estate coffee too, really well made.
---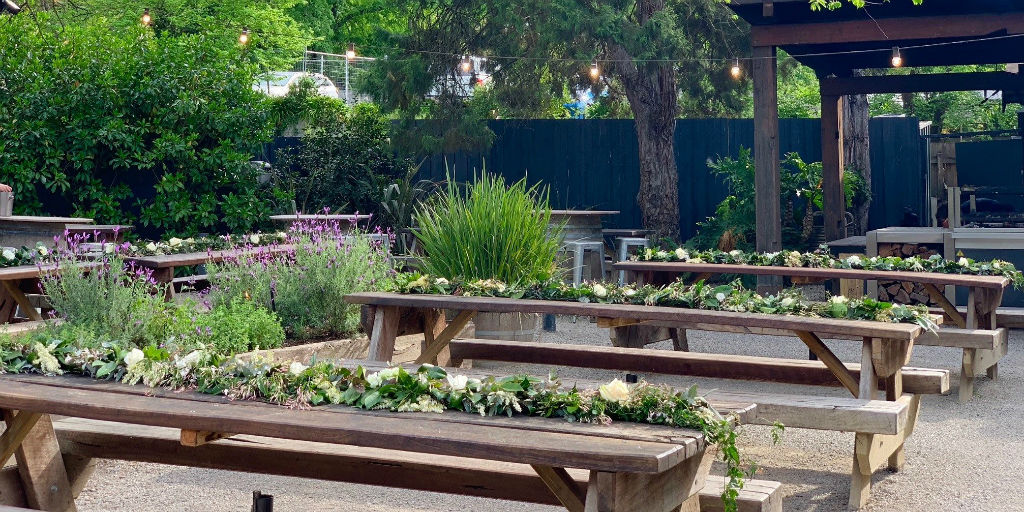 Healesville Hotel
256 Maroondah Highway, Healesville
On a sunny winter's day if you're well rugged up, and you fancy good pub food for lunch with a glass of wine, the Healesville Hotel has a huge garden at the rear of the pub and you can sit out with your pooch and have a great slap up meal together.
---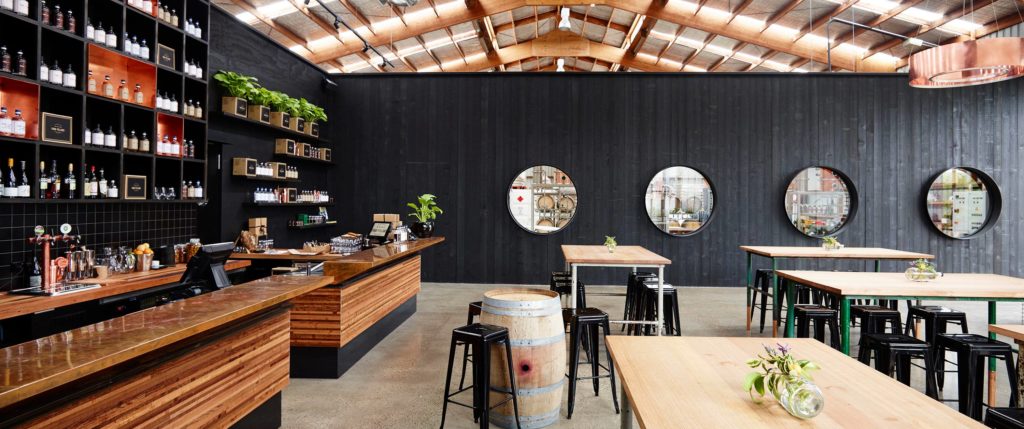 Four Pillars Distillery
2A Lilydale Road, Healesville
If you are a Gin lover you're going to want to fit in a visit to Four Pillars Gin, a MUST VISIT distillery in Healesville. Head to the heated covered outdoor area with your pup and enjoy a gin tasting paddle (3 gins distilled there on the premises) while the staff make a fuss of your pooch – they're all dog-mad! You can order some snacks, have a gin cocktail and learn all about the distilling process and which botanicals they use. It's won awards all over the world and once you've tried their Bloody Shiraz Gin you'll understand why!
Find the full list of pubs, bars and cafes in the Yarra Valley!
Dog Friendly Winter Walks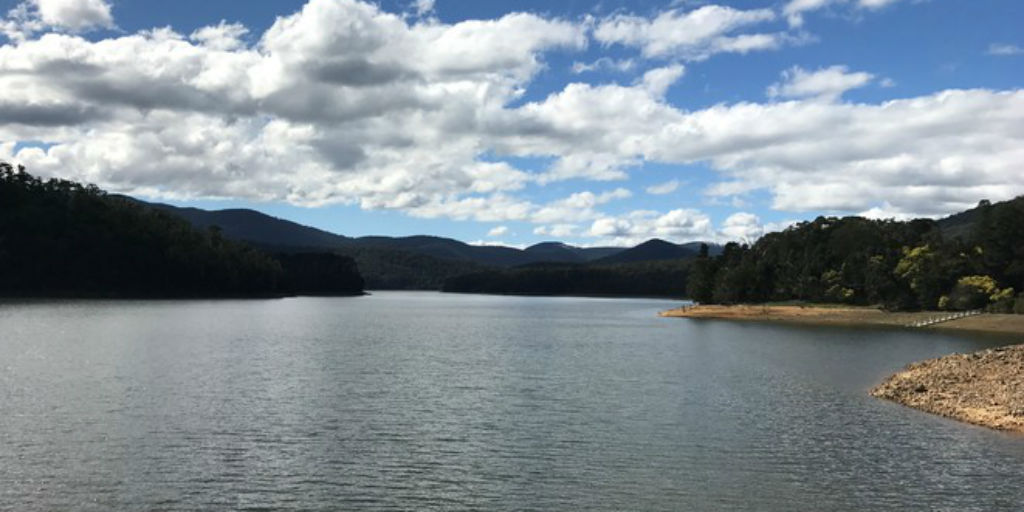 Maroondah Dam
Healesville
Maroondah Dam is a beautiful place to walk your dog on lead, full of European trees planted 100 years ago, as well as natives and bush – and if you're there mid week you'll likely have the place to yourself. Climb the rose steps (constructed nearly 100 years ago) and walk along to the dam wall and look out over the reservoir with views for miles. If you're there early morning you'll be bound to see roos, and the birdlife is abundant and colourful too. When the reservoir is full, the excess water spills over the spillway and it's a sight and sound to behold – ideal for those who don't want to climb too as it's at ground level
---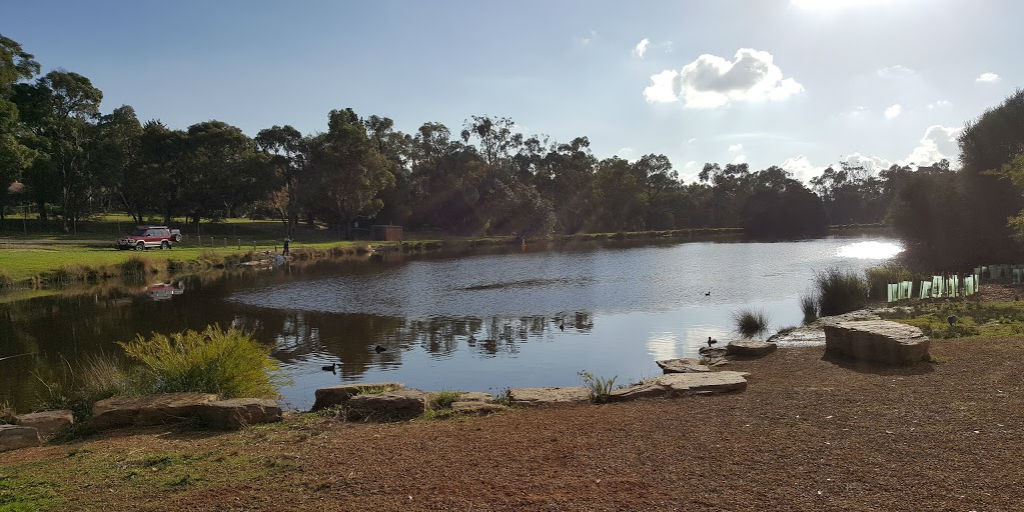 Healesville Showgrounds
Don Road, Healesville
For those who want to tear around a bit off lead, head to Healesville Showgrounds where you're bound to find some other four-legged friends to chase around with and it's legal too! There's a lake to walk around and a few ovals too – so take a ball and have some fun with other local dogs.
---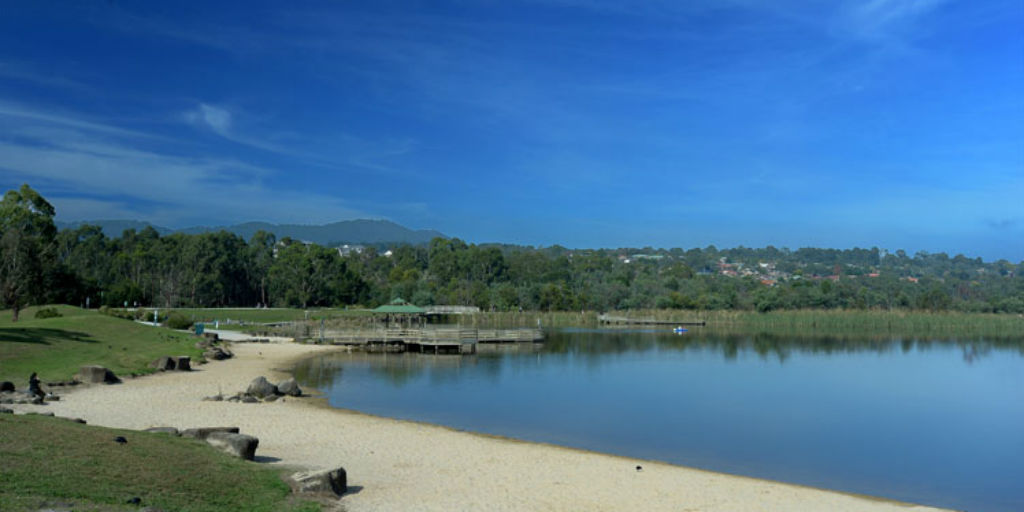 Lilydale Lake
Lilydale
Speaking of lakes, Lilydale Lake is a favourite with local dog owners, and is always busy whatever time of day you go. With off lead areas and plenty of other dogs going for their daily walk, you're bound to have fun.
---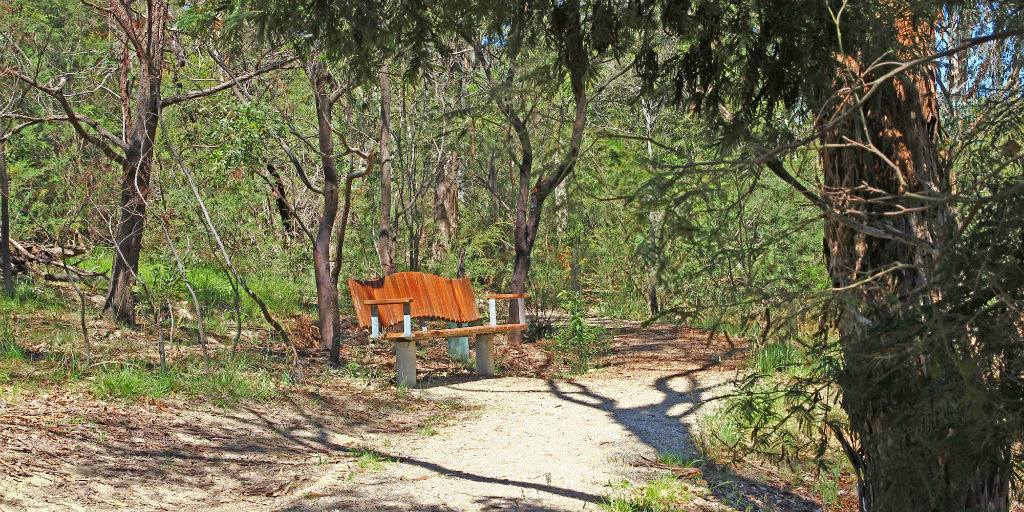 Margaret Lewis Reserve
Coldstream
Margaret Lewis Reserve is another lovely dog-friendly park for a walk. Just outside Coldstream it's so well set up for dogs, with poo bag dispensers as you enter, plenty of bins for you to dispose of them, water bowls at various points, even benches named after special dogs and their owners. It's off lead too so go and have fun and let off some steam.
There are several other dog parks in the region. CLICK HERE to find all official off leash areas within the Yarra Ranges.
---
If you'd rather leave all the planning to someone else so you can enjoy some wine tastings too, with your pup, and not have to drive – give Pooches & Pinot a call – because as you can see from these suggestions, we know the area like the back of our hand, we're local and we're dog owners and Jeff, your guide and dog handler, is well loved so you'll be warmly received wherever you go – it's VIP all the way. Be a rock star for a day on a Pooches & Pinot wine tour. ☺