Dog Friendly Barrington Coast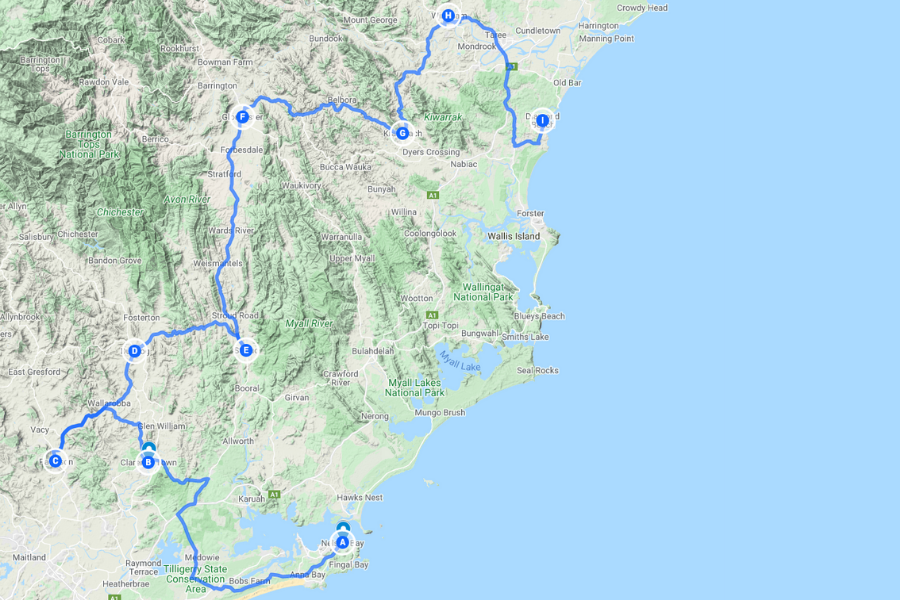 The Best Dog Friendly Pubs, Walks and Cafes in Barrington Coast Hinterland
Barrington Coast is a vast regional area approximately 3–4 hours north of Sydney encompassing towns such as Gloucester, Taree and Forster. This idyllic region is a perfect dog friendly holiday destination with plenty of dog friendly accommodations, dog friendly pubs & cafes and of course stunning dog friendly off leash beaches.
We decided to explore the routes and towns, maybe a little less travelled, with our dog, Lumi the Groodle and found some beautiful hidden gems along the way.
We can highly recommend visiting this stunning regional area with your dog. Here is our itinerary crossing from Port Stephens and north east corner of Hunter Region into the hinterlands of the Barrington Coast.
Dog friendly Cafes & Beaches in Port Stephens
We decided to start our journey from the scenic holiday town of Nelson Bay in Port Stephens. Although it is not part of Barrington Coast, it is an ideal place to start you journey from the beach before heading to the hinterlands. You will find plenty of dog friendly cafes to chill and off leash beaches to go for a play and swim.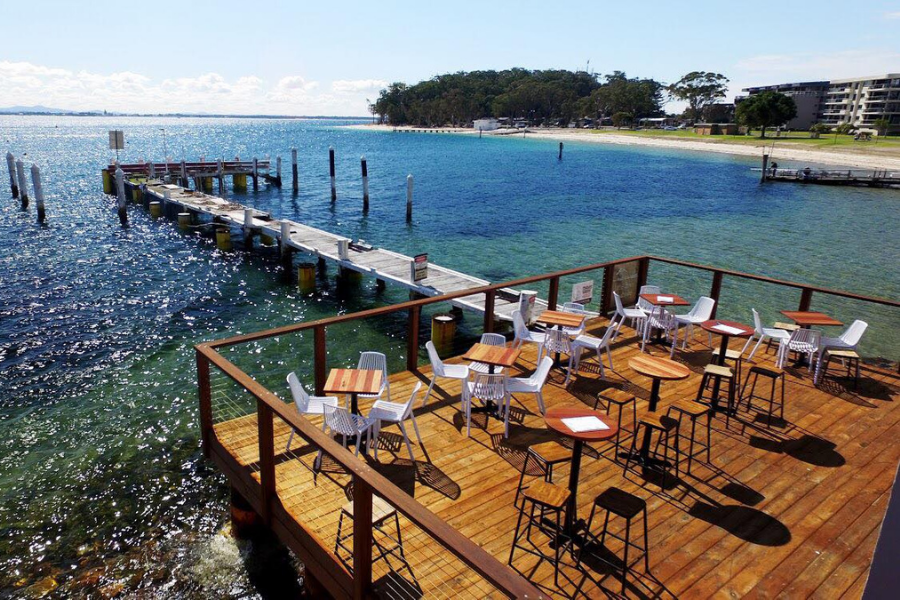 Little Beach Boathouse
Nelson Bay
Enjoy beautiful food, great drinks and stunning views at Below Deck Cafe and Bar in Nelson Bay. Located on the lower level of the Little Beach Boathouse, the vibrant cafe has ample seating outside that is dog friendly and partly-covered. The relaxing waterfront spot offers stunning blue vistas and often gets busy fast, so be sure to get there early with your pooch to grab a seat.
---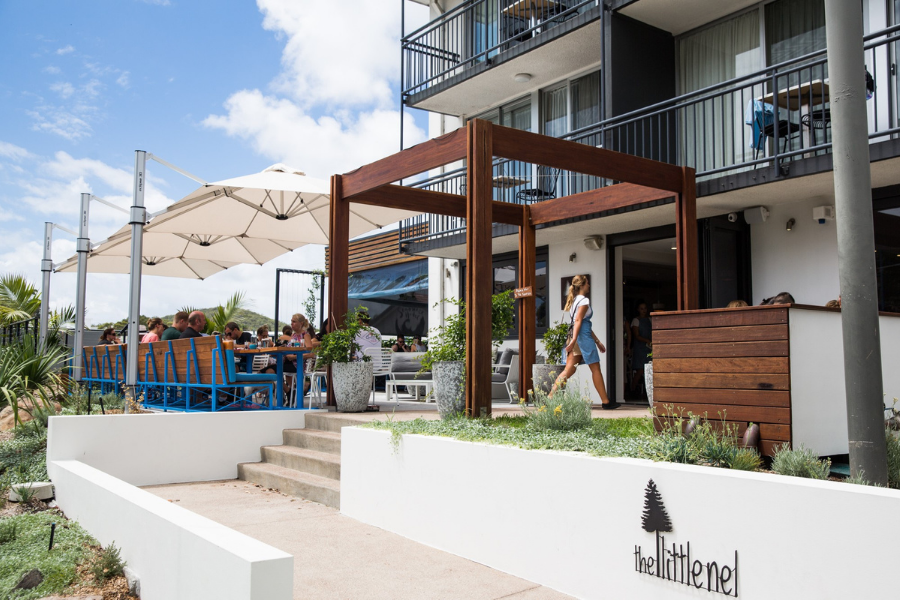 The Little Nel
Nelson Bay
The Little Nel is a leafy, modern cafe that loves welcoming dogs on their sunny, front terrace. A favourite with locals, the cafe serves up a delicious breakfast and lunch menu filled with vibrant, insta-worthy dishes. There is shade outside on the terrace and the friendly team will ensure your pup stays hydrated with fresh water.
---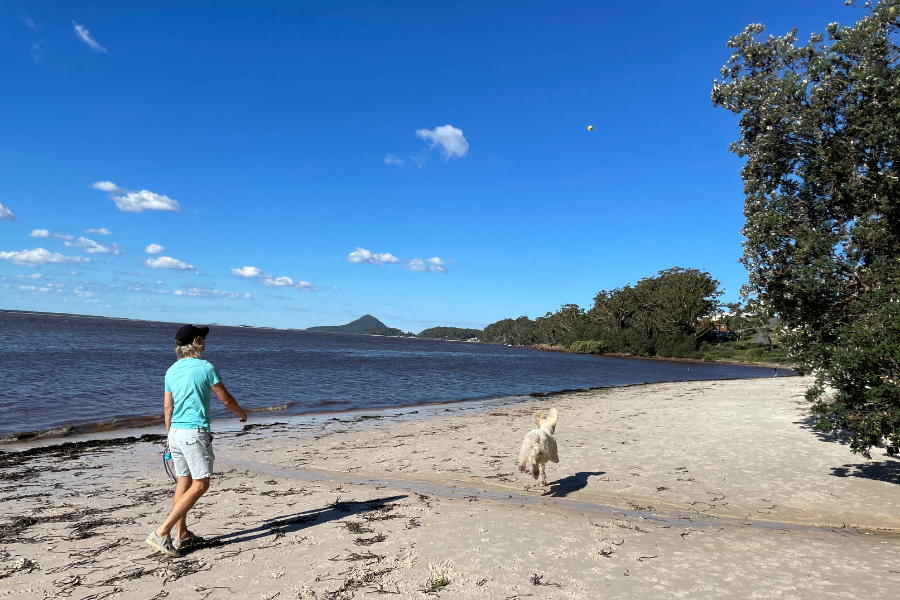 Bagnalls Beach
Corlette
Conveniently located in central Nelson Bay, Bagnalls Beach at Corlette is often described as 'dog heaven'. The popular dog friendly beach allows pooches to run off lead , all day, until their heart is content (or they run out of puff!). There is also a fantastic picnic area next to the beach, as well as easy parking.
---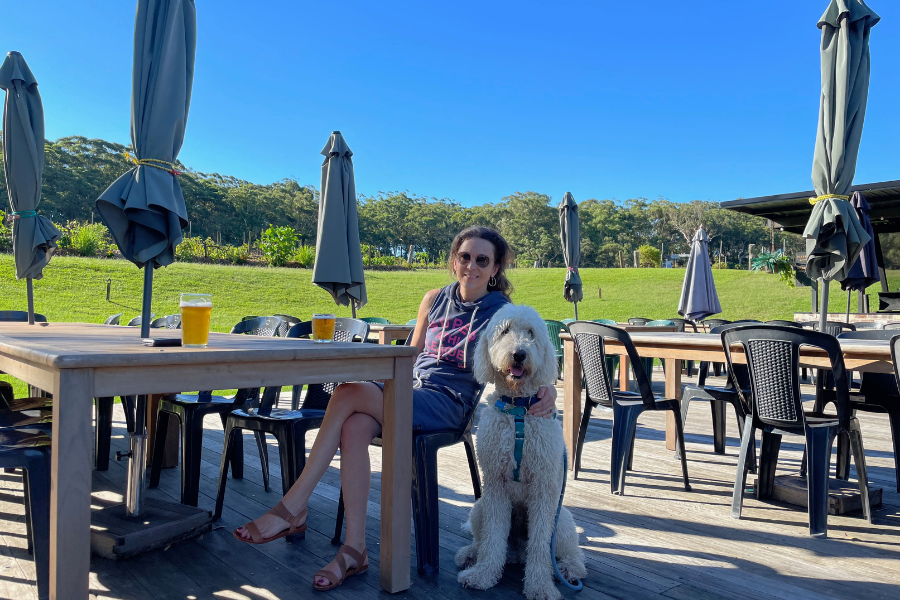 Murray's Brewery
Bobs Farm
Murray's Craft Brewing Co shares its home with Port Stephens Winery, the region's oldest vineyard, and perfectly showcases a number of award-winning wines and beers. With a lively atmosphere, delicious platters, great tasting craft beer and a huge dog friendly outdoor area that allows your pooch to enjoy a pint or two with you, this brewery really does have it all and is a must visit on your next trip to Port Stephens.
---
… dog friendly accommodation in case you want to stay in the area just a little longer.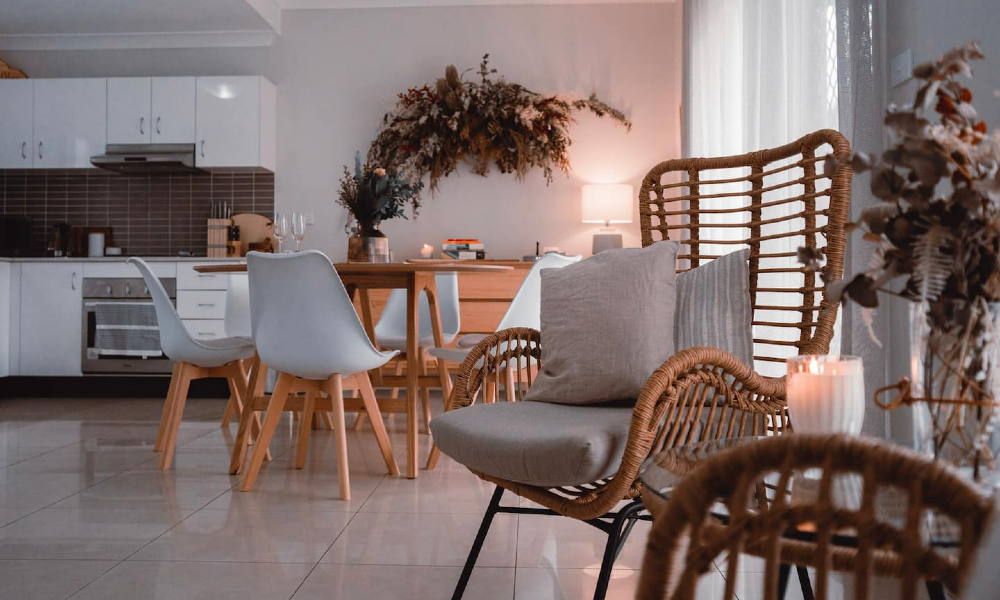 Dog Friendly House | Nelsons Bay
Guests 8 | Bedrooms 3 | Bathrooms 3
Thoughtfully curated dog friendly accommodation to make you feel relaxed from the moment you walk in the door. Located in the heart of Nelsons Bay, this pet friendly accommodation is only a short walk to the Marina, or for a swim, a 7 minute walk to Dutchies beach and Bagnalls off leash dog beach.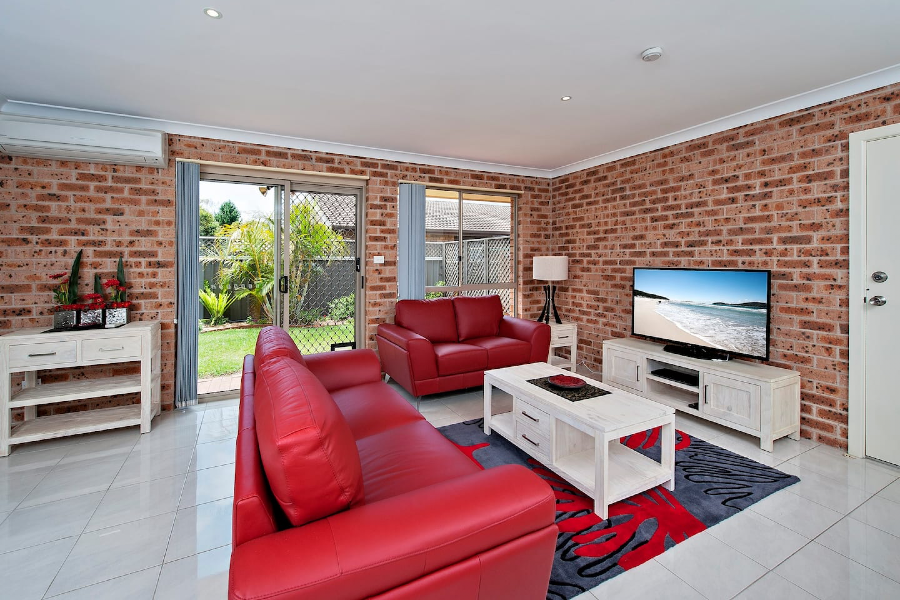 Dog Friendly Duplex | Fingal Bay
Guests 6 | Bedrooms 3 | Bathrooms 1
From the moment you enter through the front door you can feel the natural ambiance, complementing the blissful beach climate.
Hideaway is pet friendly, air conditioned three bedroom Duplex and is stair free for easy access suitable for all guests and their pets (note small and medium dogs only)!
The property is recently renovated for a more comfortable stay for the whole family including your fur friend. At the rear of the duplex you have a covered outdoor dining area with a new BBQ and grass area for the children to play safely in the secured back yard or for your fur friends to enjoy.
---
Dog Friendly Pubs in historic towns of Clarence Town, Paterson, Dungog and Stroud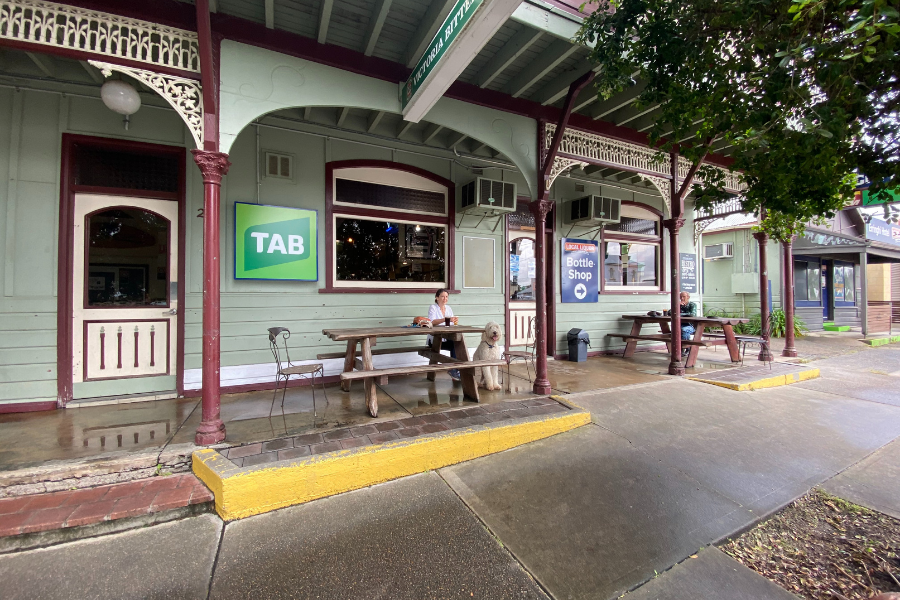 Erringhi Hotel
Clarence Town
Clarence Town is a small, tranquil village which sprawls across rich river flats. It is attractively located on the banks of the Williams River. For much of the 19th century Clarence Town, being located at the Williams River's head of navigation, was a busy and important river port. Today it is a quiet and sleepy town which has been by-passed by both the railway and the main roads. The local dog friendly pub, Erringhi Hotel takes its name from the town's original indigenous name and has a very friendly local atmosphere.
---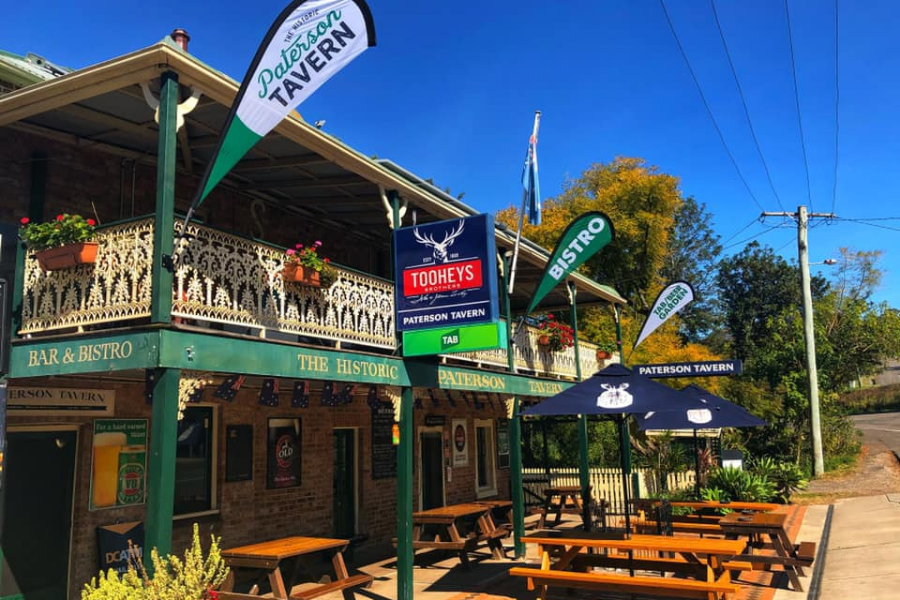 Paterson Tavern & Yabbies Bistro
Paterson
Short scenic drive from Clarence Town and you will find yourself in Paterson, a tiny, attractive little hamlet set on a hillside above the Paterson River. The main road twists through the village giving it a sense of surprise and charm which is often missing from historic townships. It is a town to be savoured. Stretch the paws in John Tucker Park or simple stroll around the village before heading to the dog friendly pub, Paterson Tavern.
---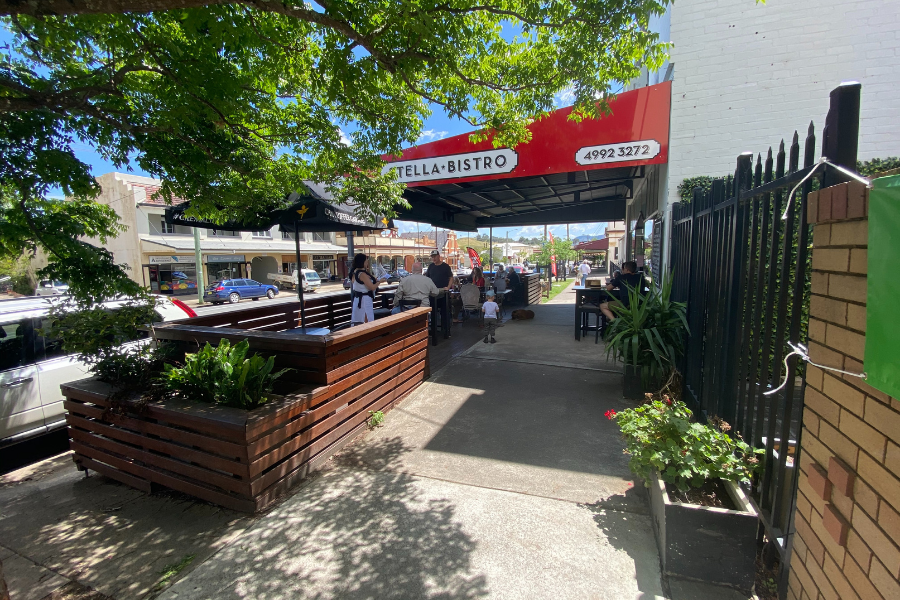 Stella Bistro
Dungog
Another 20 minutes drive and you will arrive in Dungog. Surrounded by rolling hills and edged by the Williams River which flows into the Hunter River. The origin of the name is not certain but it is likely that 'dungog' is a corruption of a local word 'tunkok' meaning 'place of thinly wooded hills. Stella Bistro is the most dog friendly cafe in town serving wonderful local produce.
---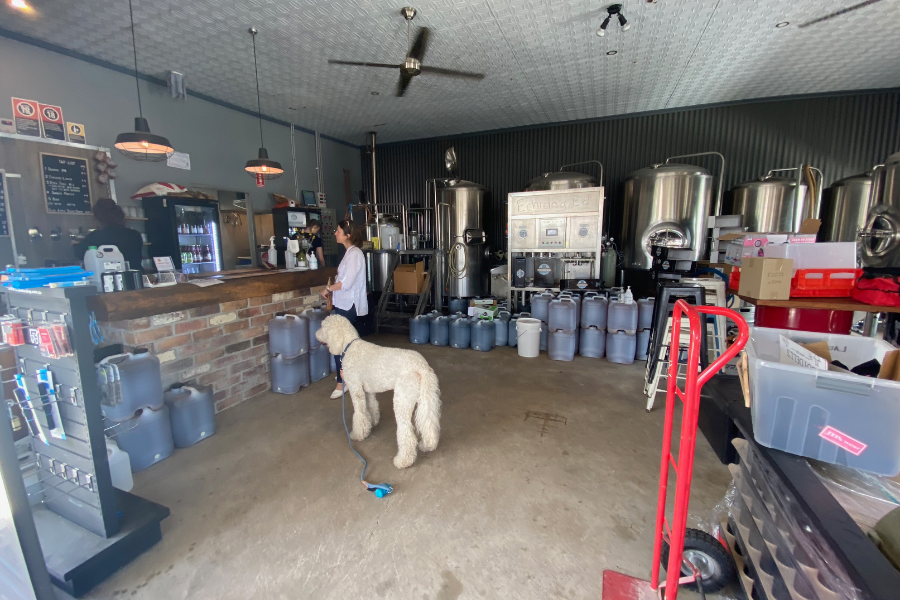 Tinshed Brewery
Dungog
Dungog also pleases the taste buds of craft beer lovers. Local dog friendly Tinshed Brewery is definitely a place to visit when in town. Dogs are welcome on the covered beer garden at any time. Tinshed also serves wines from one of the most northern wineries in the Hunter Valley, Boydell's, located in East Gresford.
---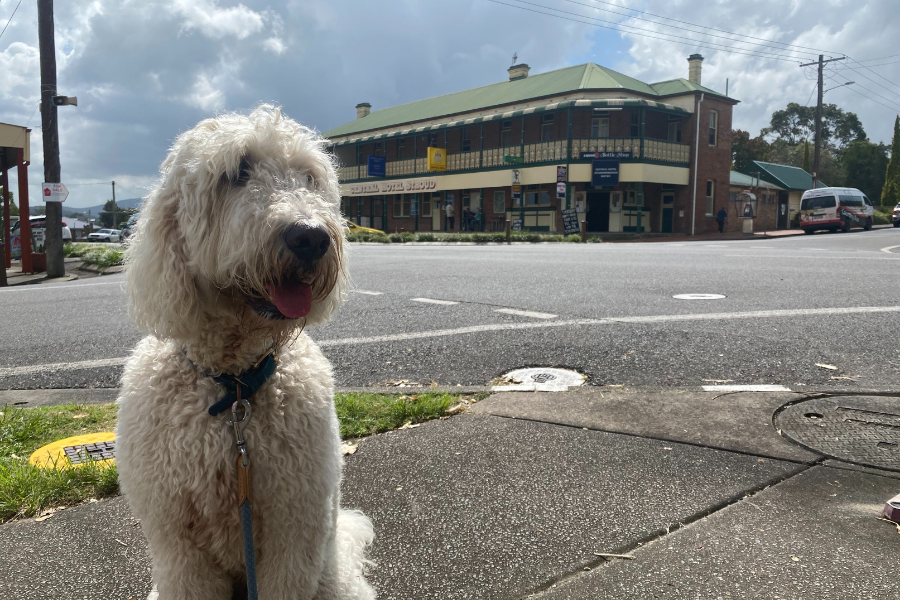 Central Hotel
Stroud
Another 30 minute drive from Dungog and you will arrive in the historic town of Stroud. Small town with old heritage buildings, couple of boutiques and a dog friendly pub. Dogs are welcome at the covered beer garden at the Central Hotel.
---
Dog Friendly Gloucester | Where To Stay and Play With Your Dog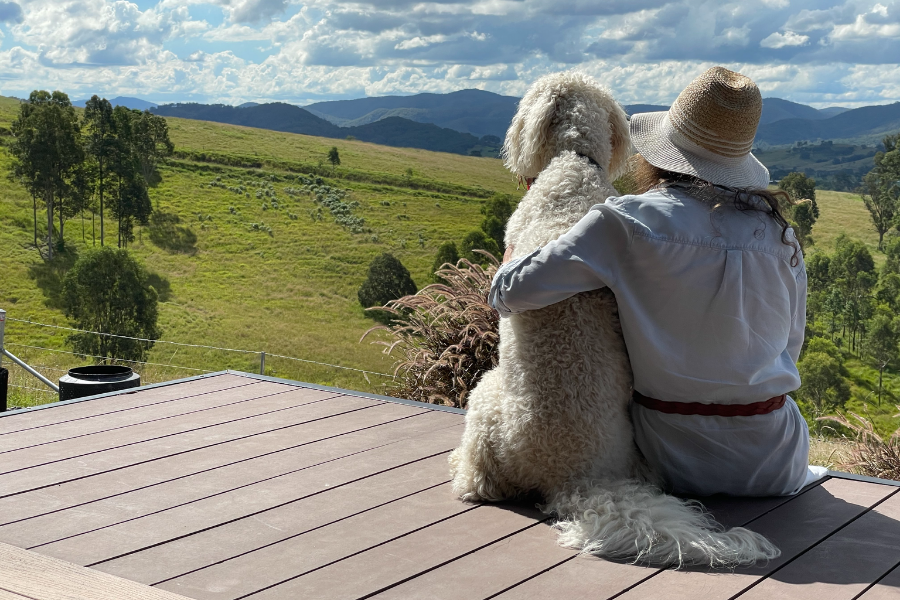 Dog Friendly Accommodation
Gloucester
We stayed at the stunning Eco Cabin just couple of minutes drive from the town centre. But what a difference those couple of minutes made. Eco Cabin is located on the top of the hill west of Gloucester. Stunning views from the deck are complemented with very comfortable indoors setting with a king bed, bath and wifi just to mention a few. The Ridge operates another larger property as well in case your are travelling with friends or family.
It is the perfect place to relax in peace and quiet and enjoy the privacy, views and luxury, with all modern comforts and the knowledge that your accommodation is designed to minimise your ecological impacts. It incorporates energy efficient design, an off-grid solar power system, water self-sufficiency and the use of sustainable and recycled building products. We say, a PAWFECT dog friendly getaway!
You can find out more and book the Eco Cabin below
---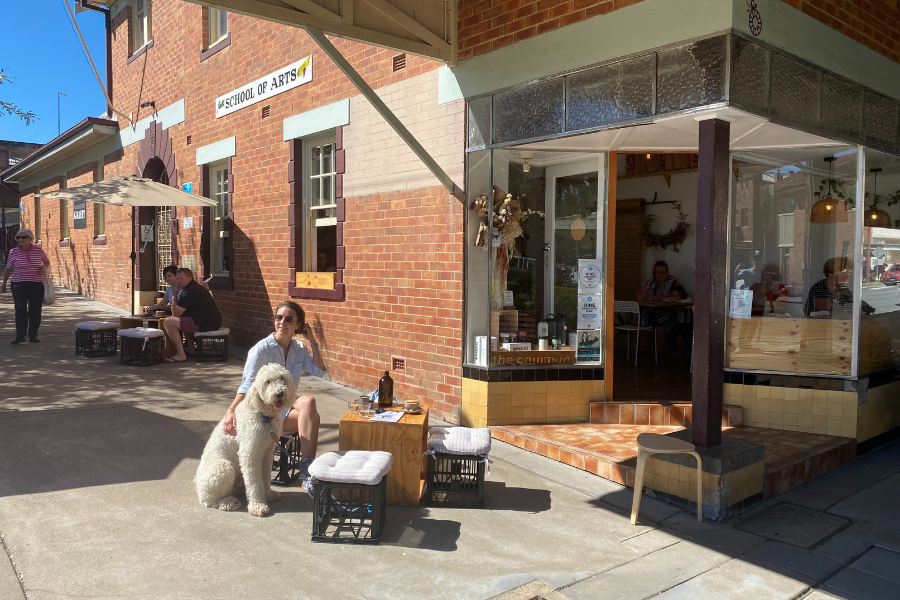 The Common
Gloucester
Although there are plenty of choices for coffee shops in Gloucester, we opted in for The Common. They are very dog friendly and provided water bowls and cuddles on arrival. Relax at the partly covered seating area at the front and watch the world go by.
---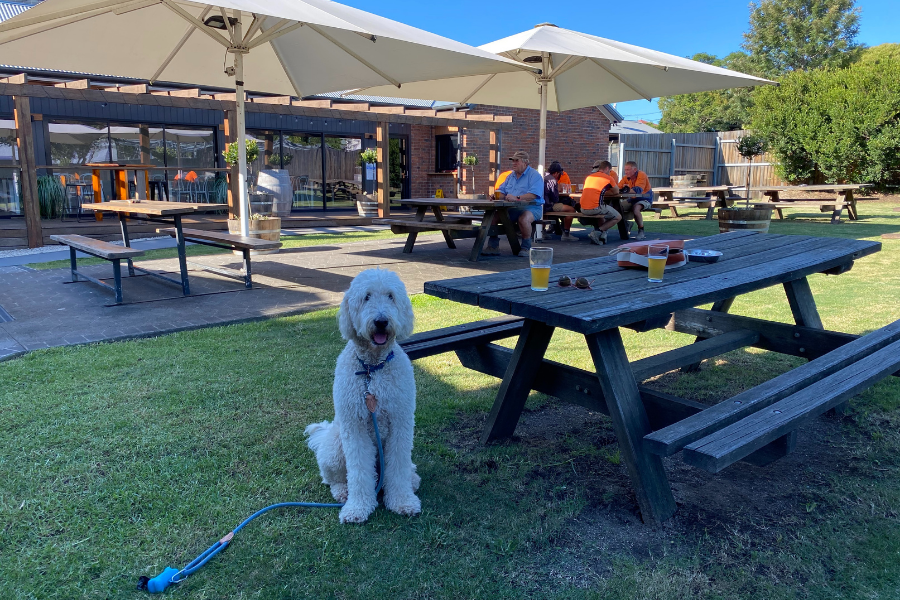 Avon Valley Inn
Gloucester
There are two dog friendly pubs in Gloucester located in the opposite ends of Church Street. Avon Valley Hotel is a traditional country pub with a large dog friendly beer garden at the back. Dogs can enter the beer garden from the back.
---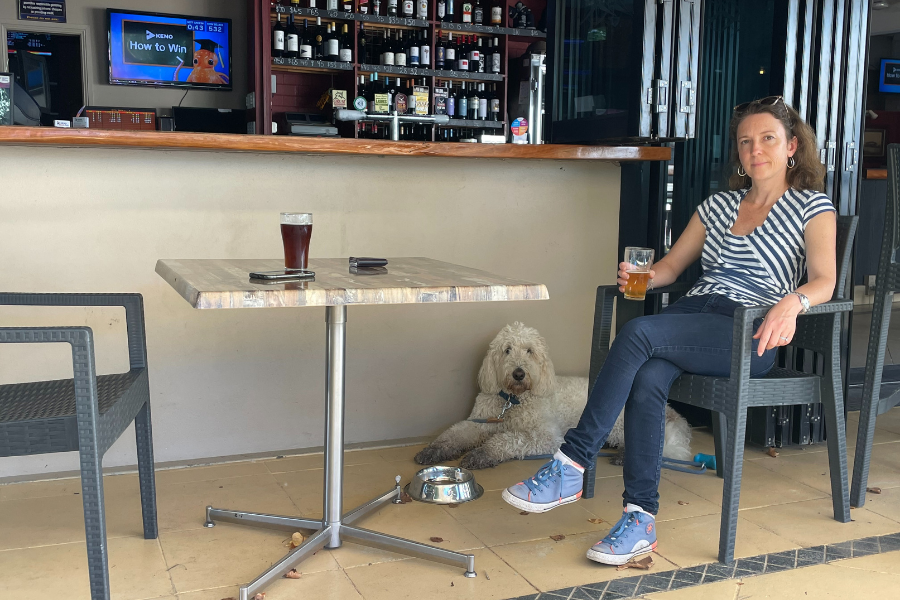 Roundabout Inn
Gloucester
Roundabout Inn is another dog friendly pub in Gloucester. It is more modern in design with a massive fenced build in playground in the garden. They specialise on local craft beers so always check what's on tap
---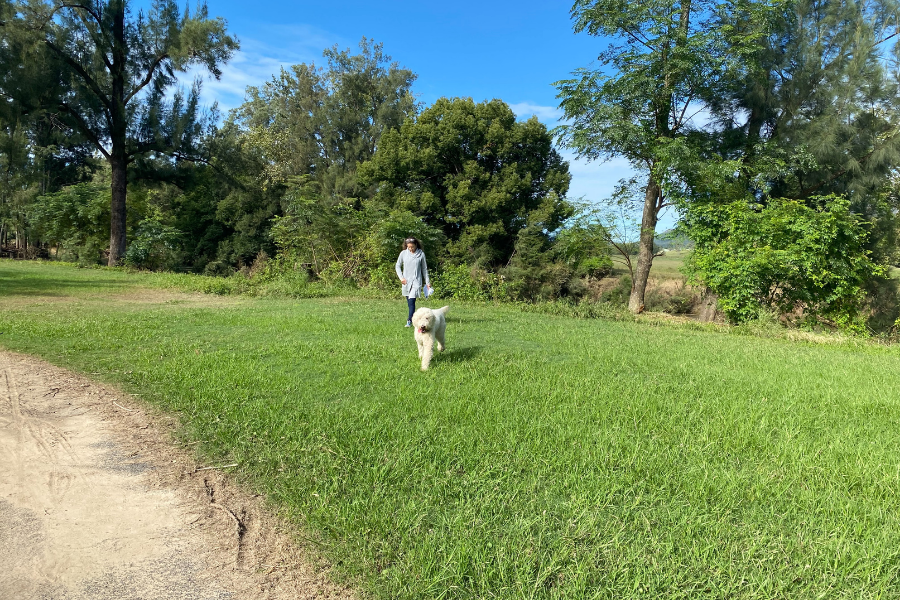 Gloucester Park
Gloucester
Although Barrington Tops are off limits for dogs as they are part of National Parks, there are plenty of alternatives to walk your dog. Gloucester Park is located just a few blocks away from town centre and has plenty of place to roam with your dog. There is also an off leash area at the back of the park.
---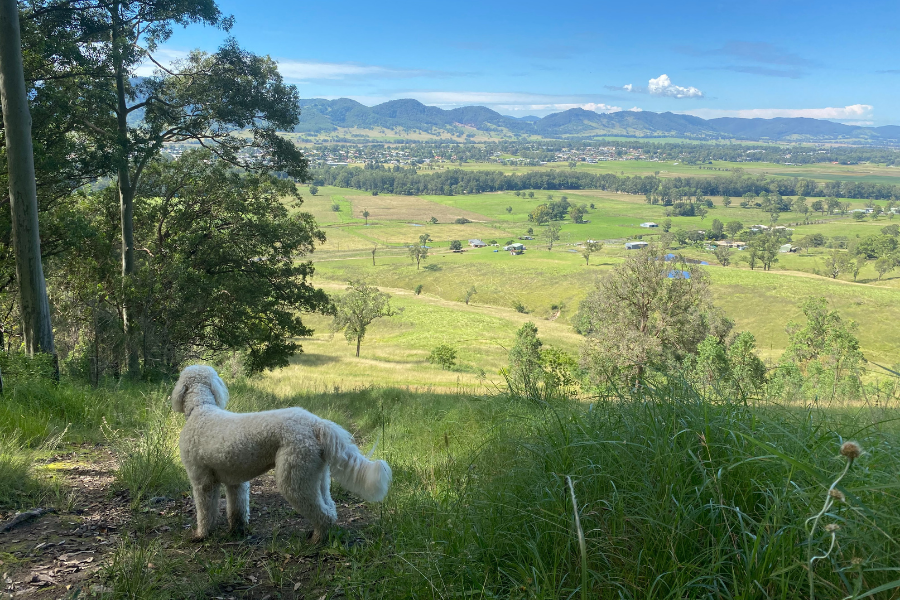 Bucketts Walk
Gloucester
If you are keen to enjoy one of the best views over Gloucester with your dog, check out Bucketts Walk. It is a steep climb on rough surface on the side of the paddock and can get muddy after heavy rain but it is definitely worth to see.
On the way from Gloucester towards Taree there is an amazing Lookout worth stopping. The Lookout opens towards the entire Mograni Valley located 5 mins drive from Gloucester. Rural Australian views at best!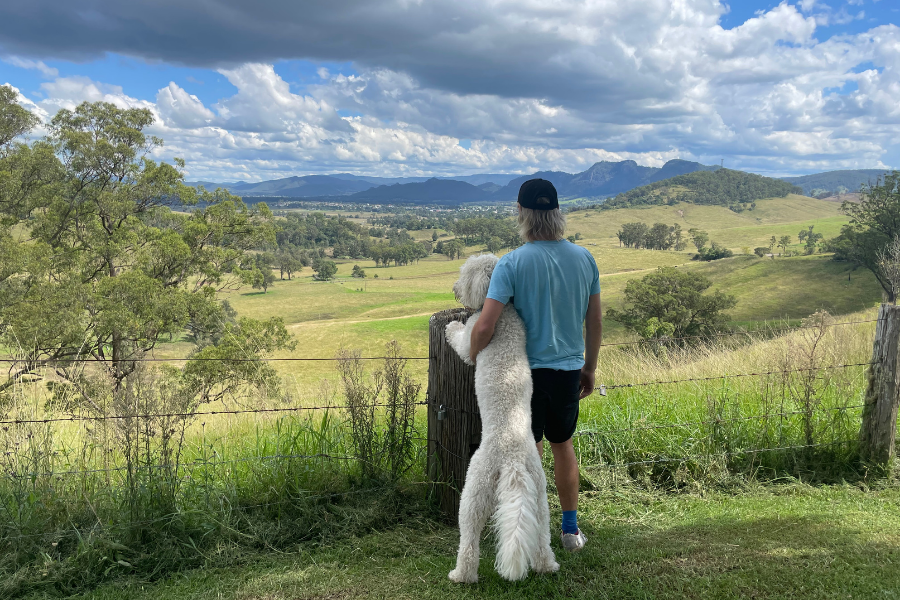 ---
Northern Barrington Coast
Northern part of Barrington Coast consists of beautiful beaches north of Forster and idyllic country towns around the main hub of Taree. There are some beautiful dog friendly accommodations in Possum Brush just 20 minutes south of Taree.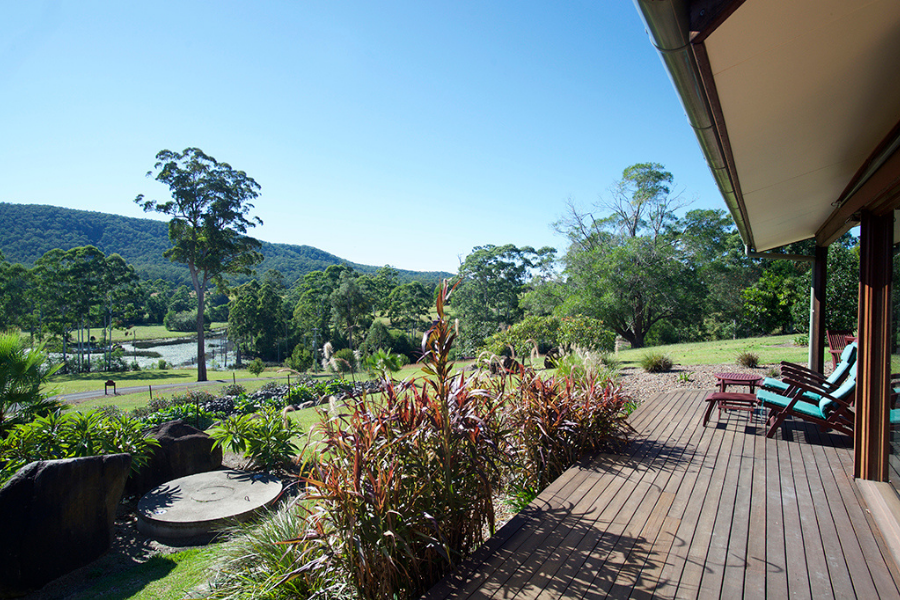 Hideaway
Guests 4 | Bedrooms 2 | From $330
Set on 10 acres, The Hideaway is an idyllic, secluded luxury house with a panoramic outlook overlooking the forest valley and lily filled lagoon. Architecturally designed, this mudbrick and jarrah house is designed to be cool in summer and warm in winter. It is well equipped with ceiling fans and air conditioning for those very hot days.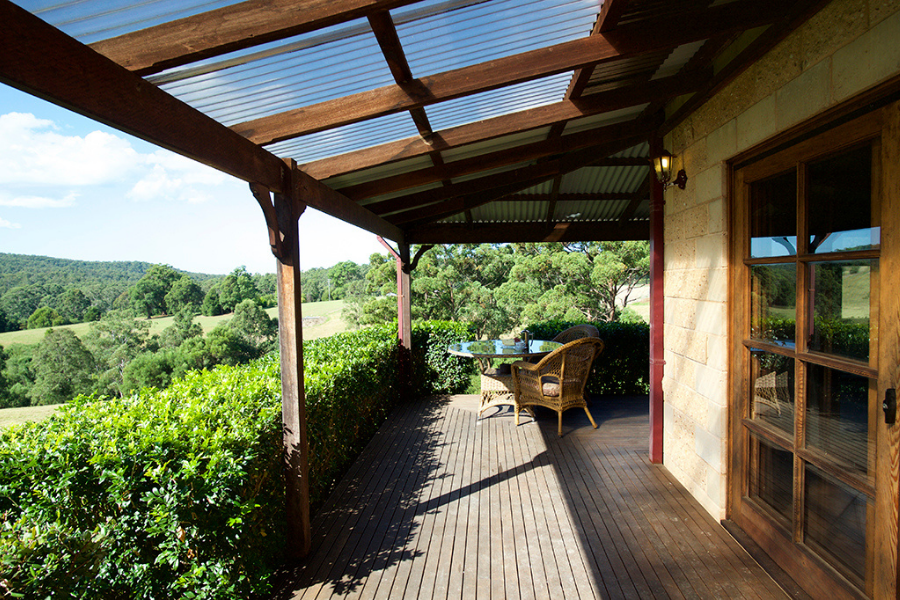 The Chapel
Guests 2 | Bedrooms 1 | From $280
This romantic sandstone chapel disguises a luxury split-level dog – pet friendly cottage within. A unique ambiance is created by cathedral ceilings, gothic windows and etched peach leadlights by designer Peter Heldon.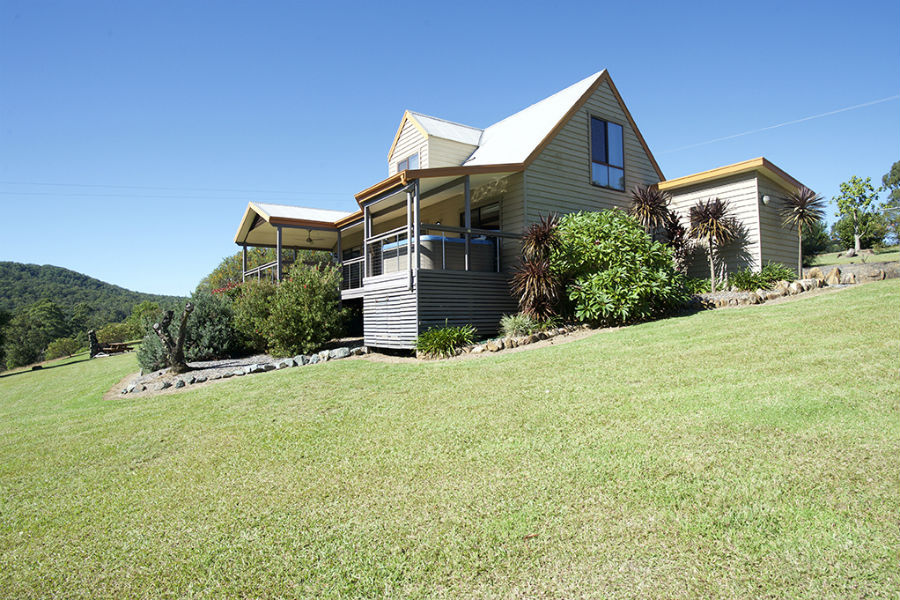 Waterlilly Chalet
Guests 6 | Bedrooms 3 | From $310
Waterlily Chalet is a luxury 3 bedroom dog friendly cottage accommodation, with a magnificent open loft with a king size bed and its own ensuite bathroom with marble vanity. Downstairs is a double bedroom and one with two single beds, a bathroom, laundry and beautiful open plan lounge/dining/kitchen.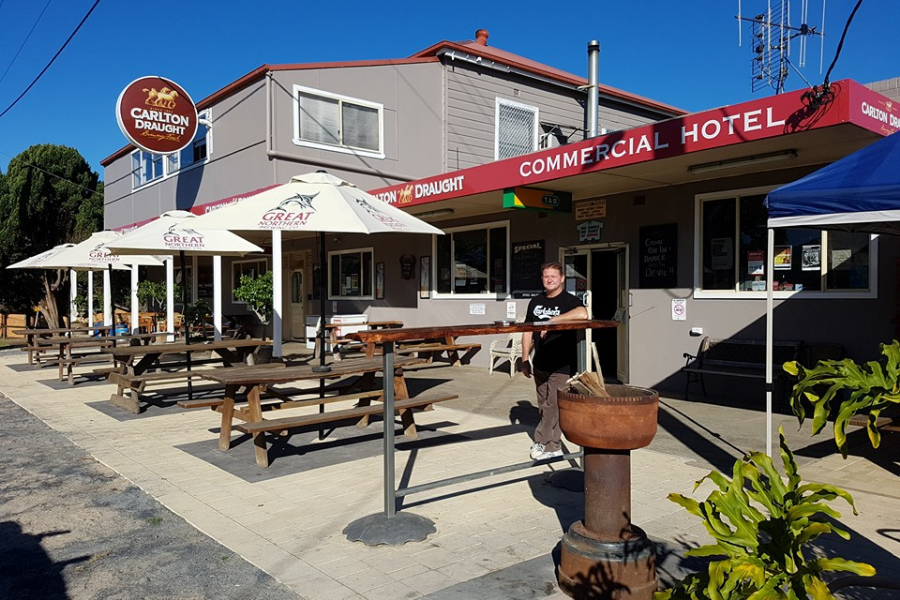 Commercial Hotel
Krambach
Back to the journey. After a couple of days in Gloucester, it was time to head back towards the ocean and our first stop was a sleepy town of Krambach. With very friendly locals, the Commercial Hotel is worth a stop for a beer and chat about life and all. Dogs are welcome on the outdoor seating at the front (which is where everyone is anyways).
---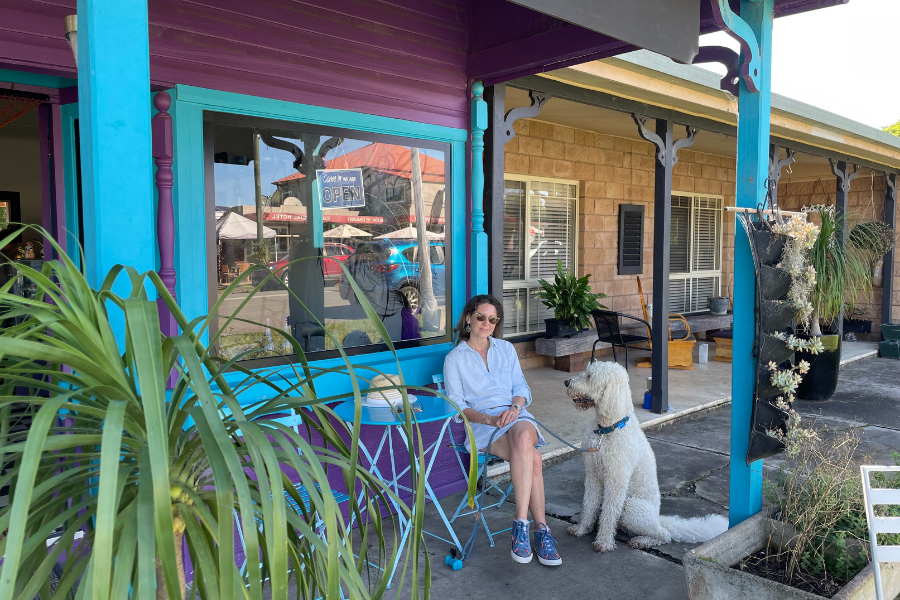 Blue Bells Cafe
Krambach
If you are passing by Krambach in the morning, dog friendly Blue Bells Cafe is a great stop. Sit in front of this quirky cafe with your pup and take in the small country town vibes.
---
The Australian Hotel
Wingham
Taree is the main hub for the northern part of Barrington Coast with larger supermarkets and other shops. However, we decided to visit the neighbouring town of Wingham in stead. The town has remained largely unchanged by the tourism which has dramatically altered the townships along the coast. It is also the oldest town in the Manning Valley. Dog friendly The Australian Hotel is surely worth a visit. It has a great partly covered dog friendly deck at the back and if you happened to be around on Sunday, their roast is a must try.
---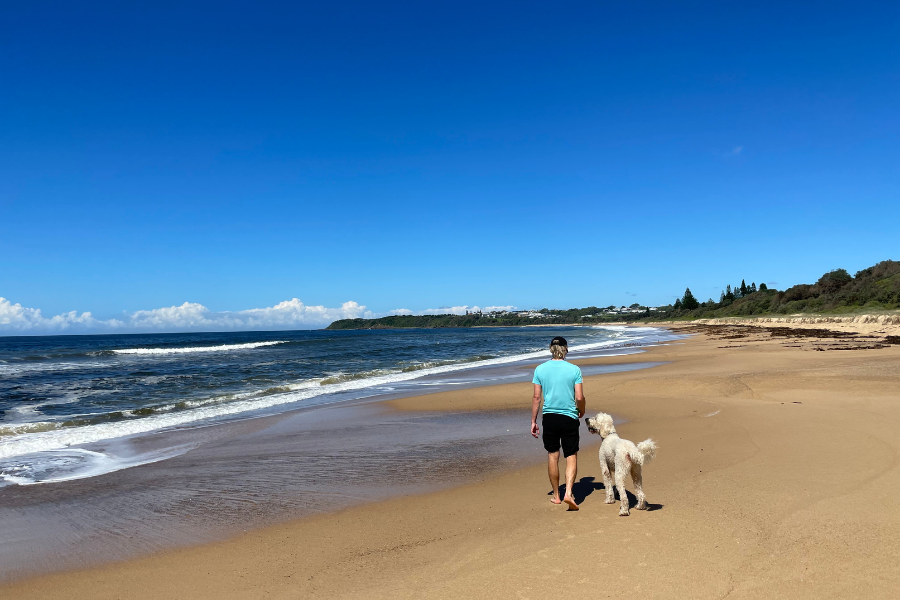 Diamond Beach
Diamond Beach
The final destination of our tour in the Barrington Coast was dog friendly Diamond Beach. Long stretch of soft sand and reasonably calm surf provides plenty of space to run and play with your dog. The beach is known as one of the most popular dog (and even horse) friendly beaches in the area and surely is worth a drive.
---
Find other Dog Friendly Travel Guides on Pupsy!