Roadtrips With Dogs In NSW: Ultimate Wine Country Drive
Discover the best dog friendly wineries in NSW: Ultimate Wine Country Drive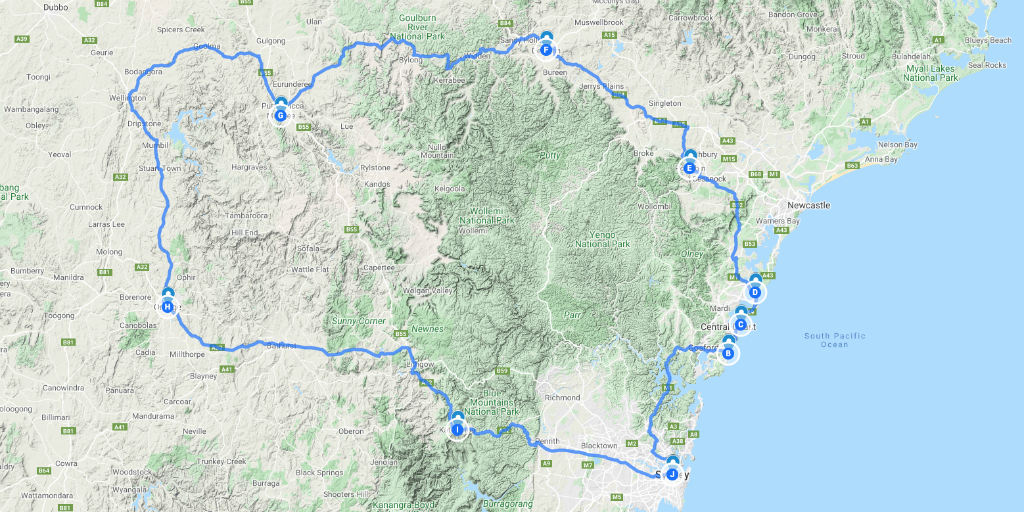 Total Distance: 900km
Driving Time: 12h
Travelling with dogs is great way to explore Australia. Our furry friends love exploring new places and travelling with them ensures we get to see places we would perhaps otherwise skip (think beautiful dog friendly hikes & walks).
NSW offers plenty of dog friendly roadtrips along the coast or in the highlands but if you and your dog love visiting dog friendly wineries, this is the ultimate roadtrip to explore with your dog.
It will take you from stunning beaches in the Central Coast NSW to iconic wine regions of Hunter Valley, Mudgee and Orange and finally on your way back you get to explore some of the most amazing dog friendly hikes in the Blue Mountains. That's right, not all of the Blue Mountains are National Parks but there are also State Forest areas that allow dogs.
Our day trip planner is obviously here just for the guidance and you can always do the trip at your own pace or just do part of the journey. Some alternatives could be to return back to Sydney from Hunter Valley or Mudgee, making the journey a perfect weekend away with your dog.
DAY 1 – From Sydney to Hunter Valley via Central Coast
Distance: 200km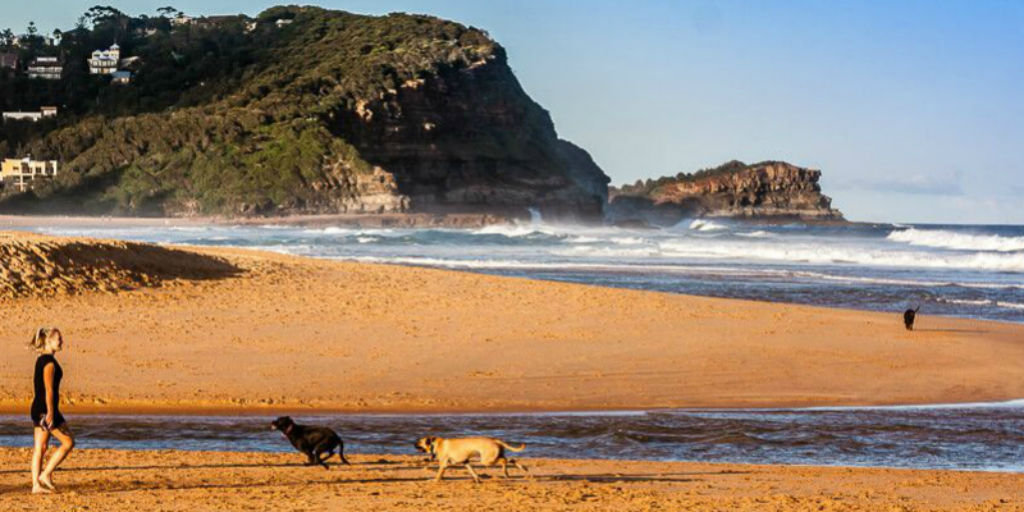 Central Coast is about 90mins drive from Sydney and has plenty of dog friendly places on offer. On your way to the dog friendly beaches around Terrigal you will drive pass the dog friendly Bay Road Brewing in Gosford, which is worth a stop for a refreshment or take aways.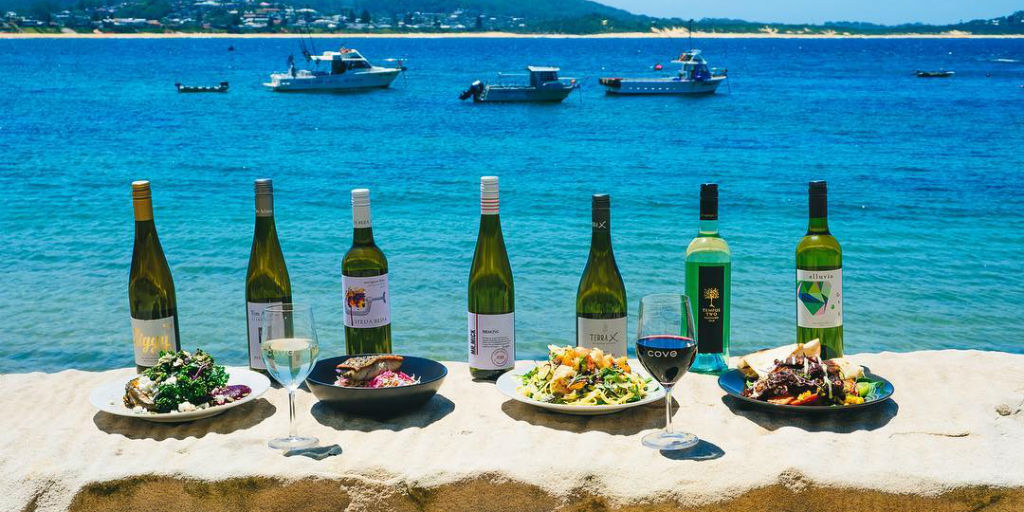 In Terrigal, start the day by heading to one of the many dog friendly beaches such as Avoca Beach or Wamberal Beach for some off leash action. There are some great dog friendly cafes near the beaches such as Bellyfish Cafe and Cove Cafe to have some brekkie or a coffee while enjoying the ocean views.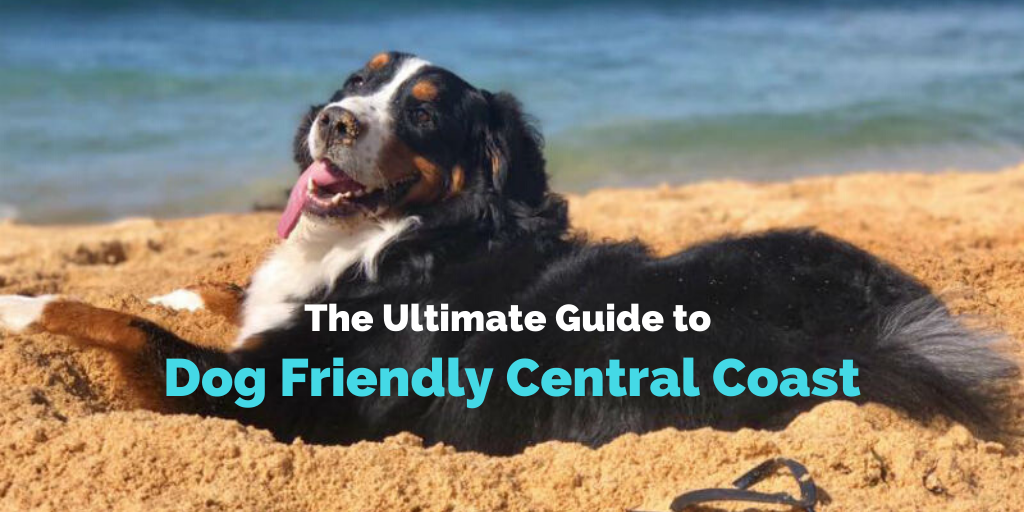 From Terrigal head north towards The Entrance where you have another opportunity to visit a dog friendly North Beach and plenty more dog friendly cafes such as The Glass Onion Society, Cafe Escape or The Entrance Hotel.
Continue your journey towards Hunter Valley for Day 2 of your trip. Below are some great dog friendly accommodations in the Hunter Valley to choose from.
Dog Friendly Accommodation in Hunter Valley?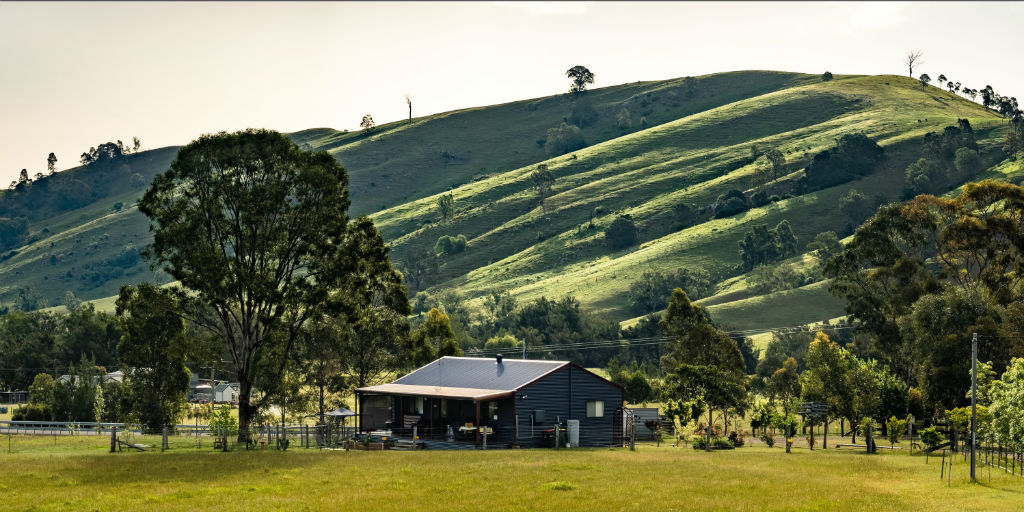 THE WATTLE LODGE | Glendon Brook
Guests 4 | Bedrooms 2 | FROM $185
"The Wattle Lodge" is located on the picturesque 100 acre cattle grazing property in the Glendon Brook district. The property has been owned by the family for 4 generations, since leaving Ireland in the 1850″s. Private Winery / Cheese /Chocolate Tasting Tours with Local operators are available to the Pokolbin Vineyards. Having worked in the wine industry for over 27 years, your host has an excellent knowledge of the area and wineries/ restaurants and is happy to help you find great places to visit.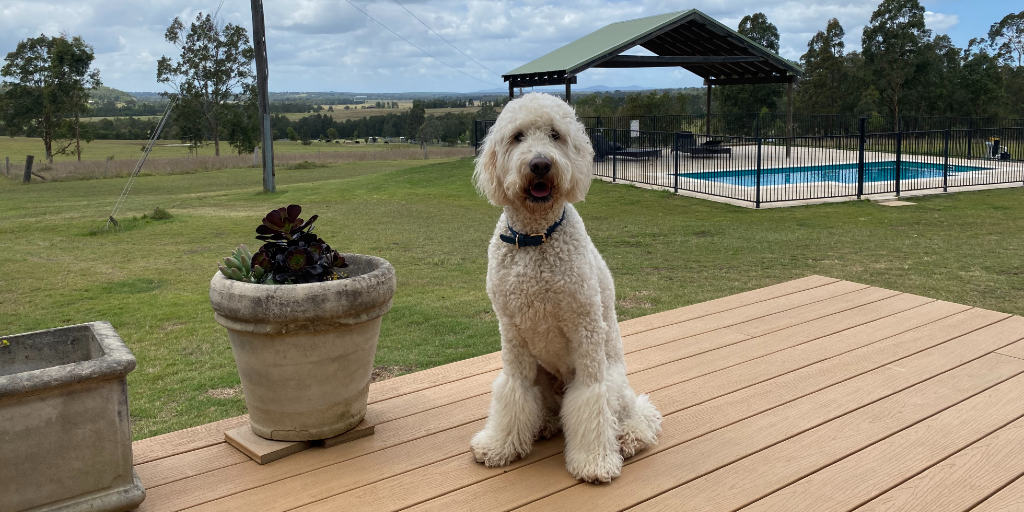 SASCHAS RETREAT | Pokolbin
Guests 8 | Bedrooms 3 | FROM $450
This recently lovingly restored dog friendly Mine Managers Cottage now enjoys all the modern conveniences. The character rich home is a perfect escape for family and friends (furry ones included), wedding and reunions. The pool and entertainment area are perfect for a sunset drink which your enjoy the uninterrupted views of the Broken Back Range. Please be aware that due to the council regulations, dogs are not allowed in the pool, however there are several dams in the property that are perfect for the pups to have a swim.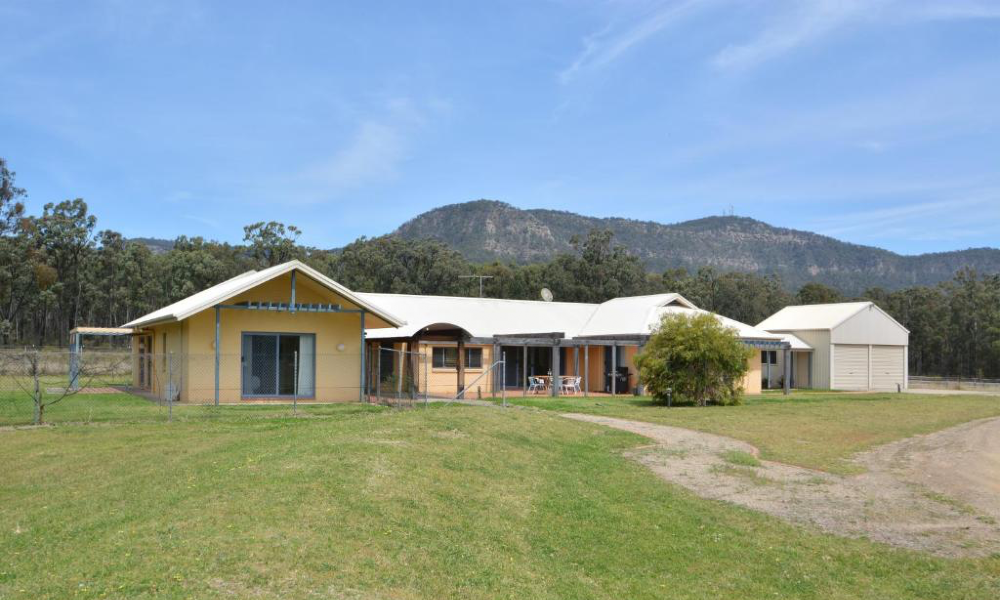 JAMES ESTATE | Pokolbin
Guests 10 | Bedrooms 5 | FROM $799
Located on the James Estate Pokolbin property in the Hunter Valley our Guest House offers the best in contemporary living, with five generous bedrooms sleeping from 8 – 10 people and three exquisite bathrooms servicing them; these have a particular high attention to detail and are just beautiful! Separate formal and informal areas including a cavernous family room, the Guest House has reverse cycle air, outdoor dining and BBQ, and a large entertainment room with all the essentials and a meals area open out to the undercover alfresco… it is picture perfect!

DAY 2 – Dog Friendly Cellar Doors in Hunter Valley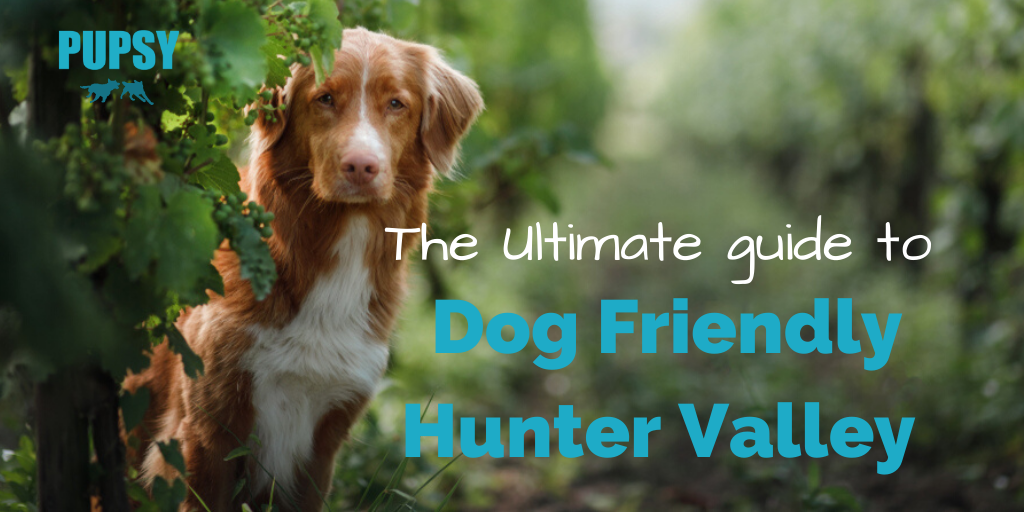 Hunter Valley is full of dog friendly Cellar Doors to visit. We have listed some of our favourites below. You can find the full list of dog friendly wineries from our Dog Friendly Winery Section.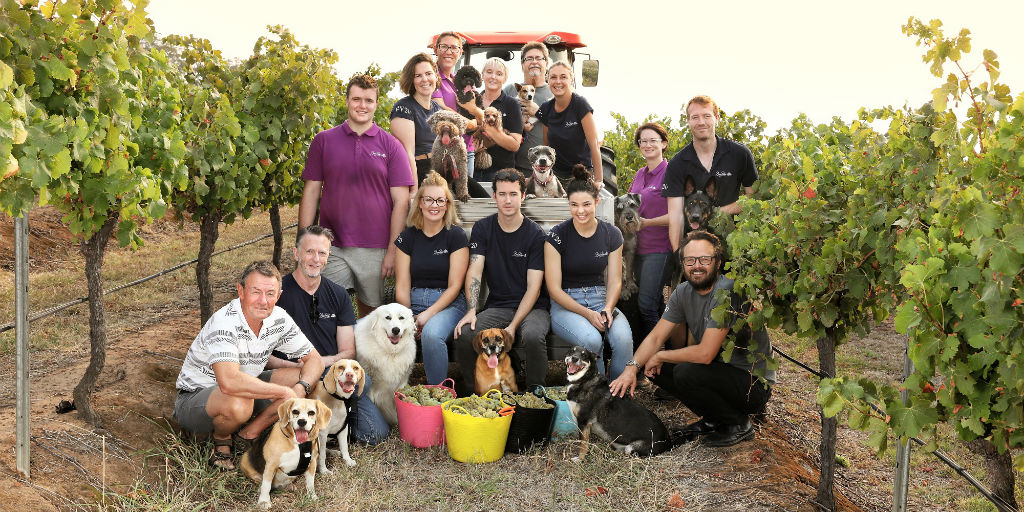 BRIAR RIDGE
Mount View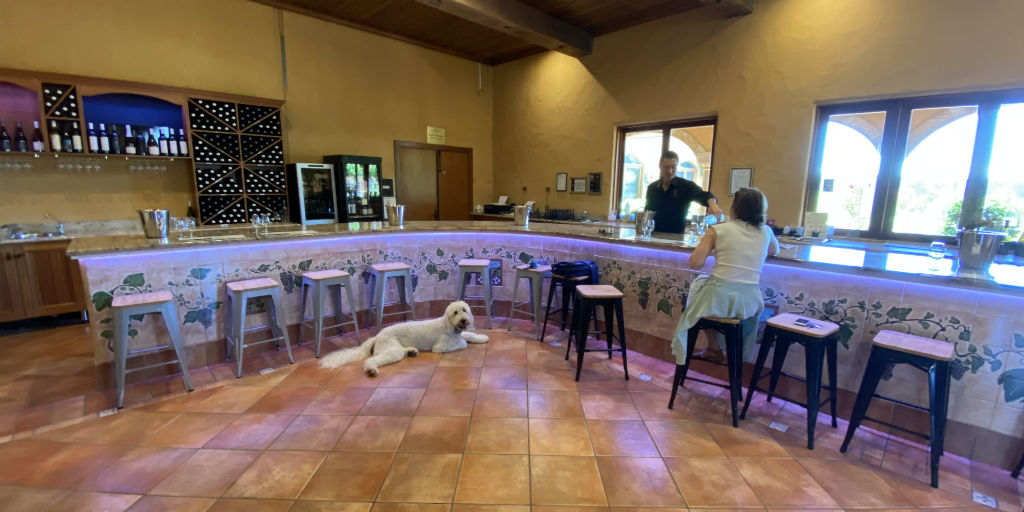 IRON GATE ESTATE
Pokolbin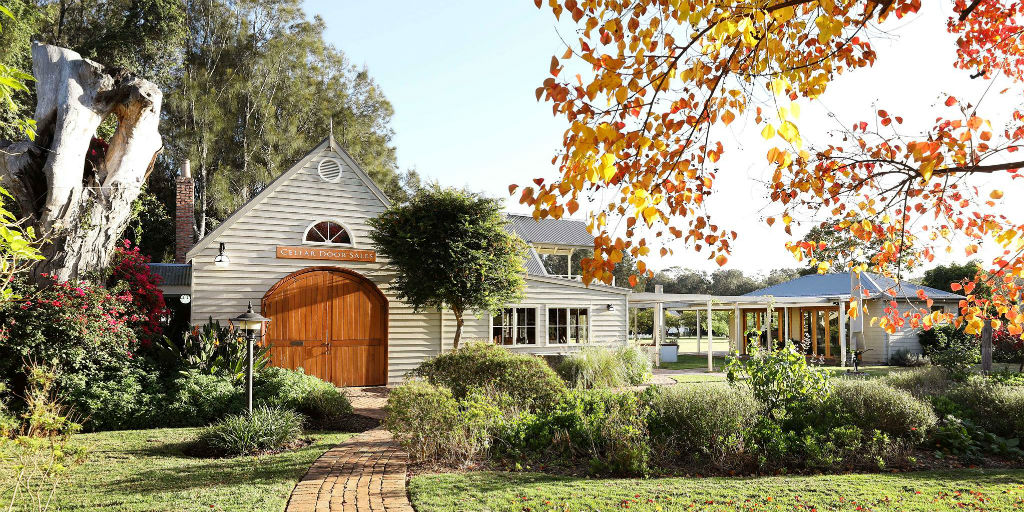 PEPPER TREE WINES
Pokolbin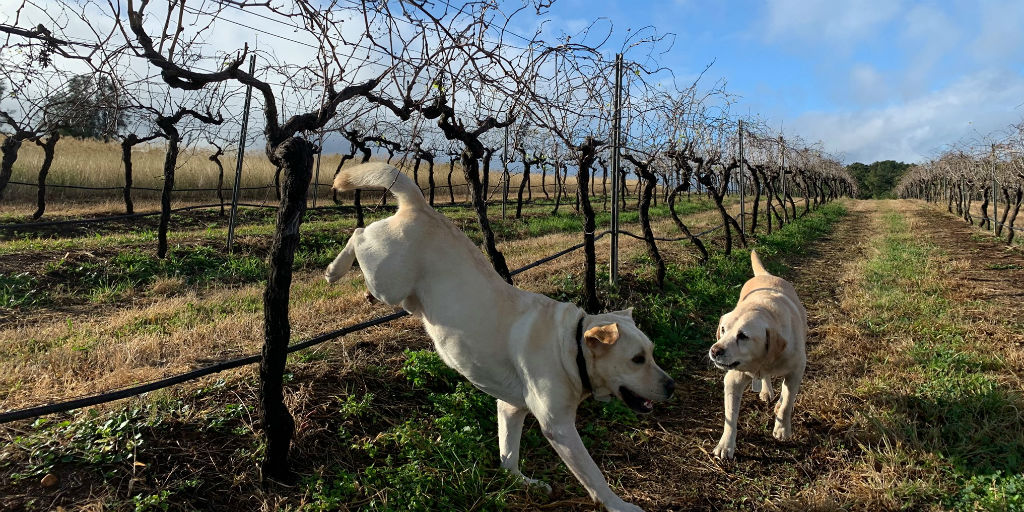 HANGING TREE WINES
Pokolbin


But there is more to Hunter Valley than just Cellar Doors. Make sure you visit some of the cafes and restaurants while you are in the area. And there are quite a few of them such as The Deck Cafe welcoming your dog to join you (in the covered outdoor seating area).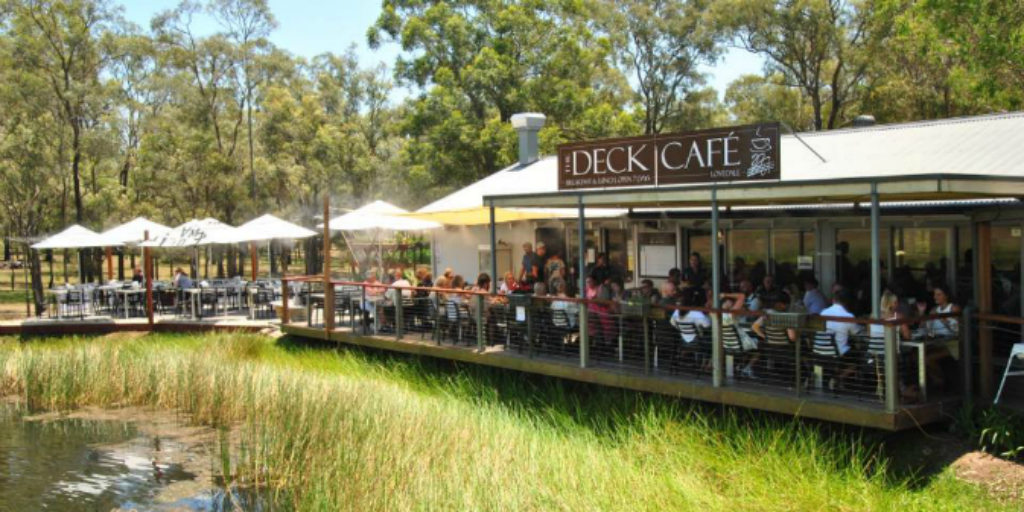 DAY 3 – From Hunter Valley to Mudgee
Distance: 240km
Drive to Mudgee takes just over three hours so make sure you have a good walk with your dog in the morning. After about an hours drive you will pass the town of Denman, which is worth a visit. There are plenty of heritage buildings in town and if you didn't dry your thirst in the Lower Hunter, there are couple of dog friendly wineries such as Small Forest Wines near Denham.
Dog Friendly Accommodation in Mudgee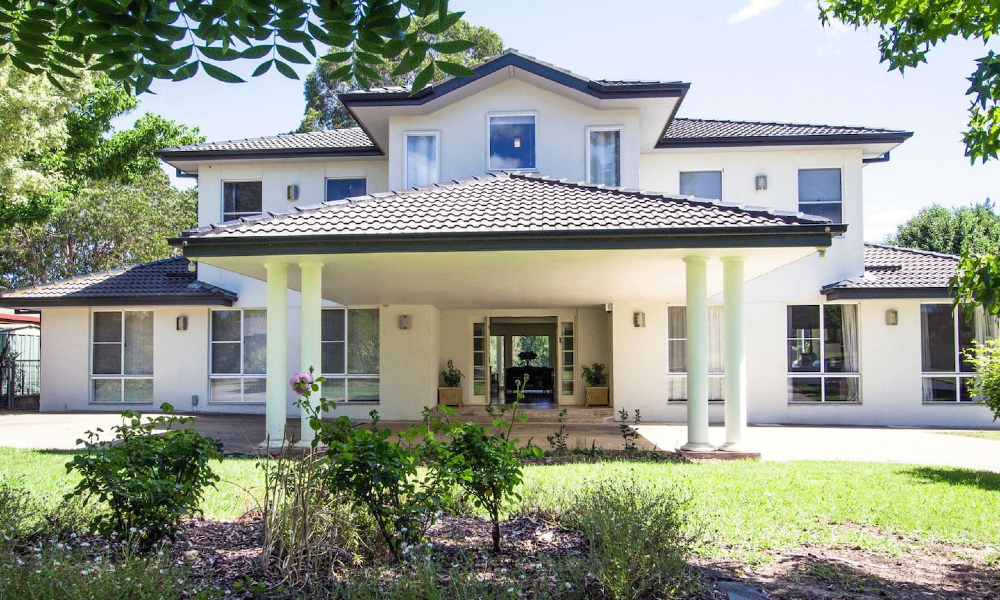 COUNTRY GRANDEUR | Mudgee
Guests 12 | Bedrooms 6 | FROM $680
Mudgee Country Grandeur is grand scale country style dog friendly accommodation in Mudgee. Well suited to groups of Families & Friends, Corporate Retreats, & Intimate Gatherings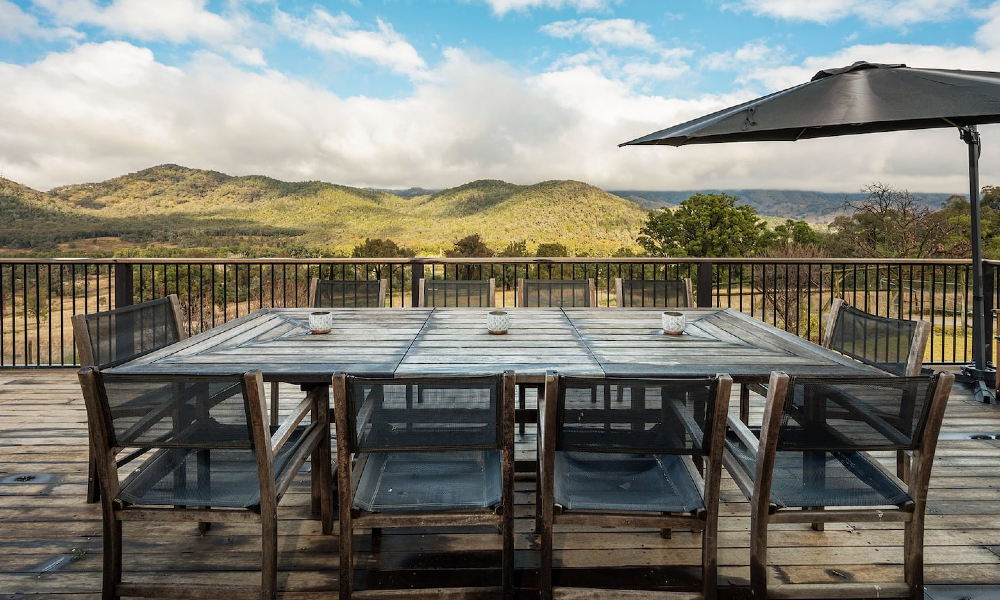 EAGLE HILL | Mudgee
Guests 8 | Bedrooms 4 | FROM $400
Eagle Hill is an all season dog & pet friendly rural retreat with spectacular 360-degree views over Mudgee's Riverlea Valley. Sleeping 8-10 in comfort, with 25 acres to explore, and minutes to the best regional wineries. Outside you'll find a generous panoramic entertaining deck, complete with BBQ and outdoor dining facilities, seasonal orchard and fire pit. Explore the property for nature trails and hikes, picnic-perfect dam and an abundance of birds and Australian wildlife.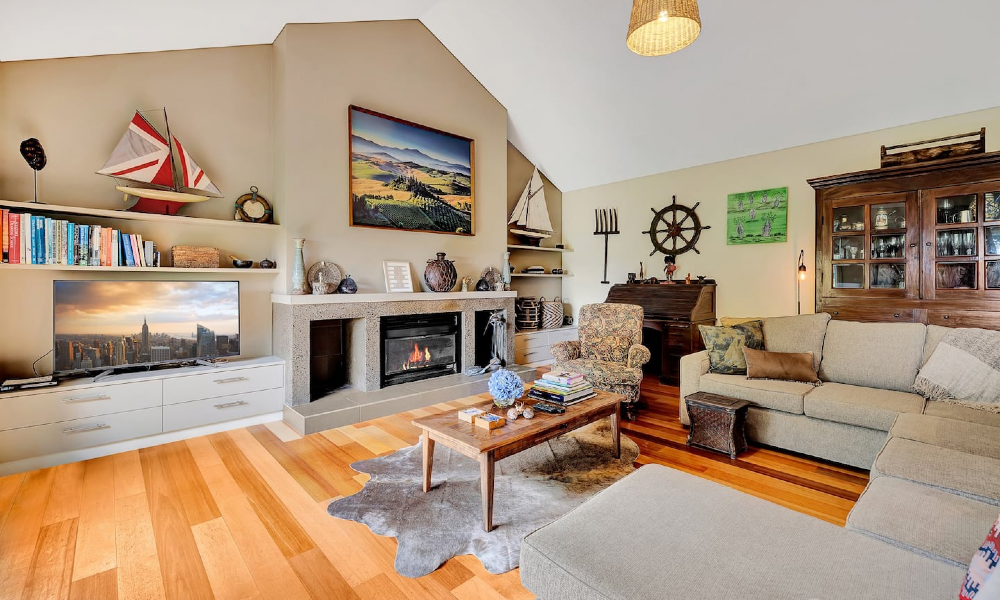 YALLAMBEE | Mudgee
Guests 8 | Bedrooms 4 | FROM $490
Yallambee is a dog friendly accommodation in Mudgee! Nestled in a quiet cul de sac, 'Yallambee' is a perfect setting for a trip with your dog to Mudgee. The convenience of being in town with easy access to local attractions. Allow this exquisite home & magical garden to invite you in to reconnect with your friends & family. Only 2.4kms South of the Mudgee CBD, this charismatic home has an extra special feel that sets it apart from the rest. The garden breathes life with an exquisite variety of flora; perfect for entertaining after a day exploring wine country.The beautiful garden and 30 acres of pine tree forest nestled behind the house.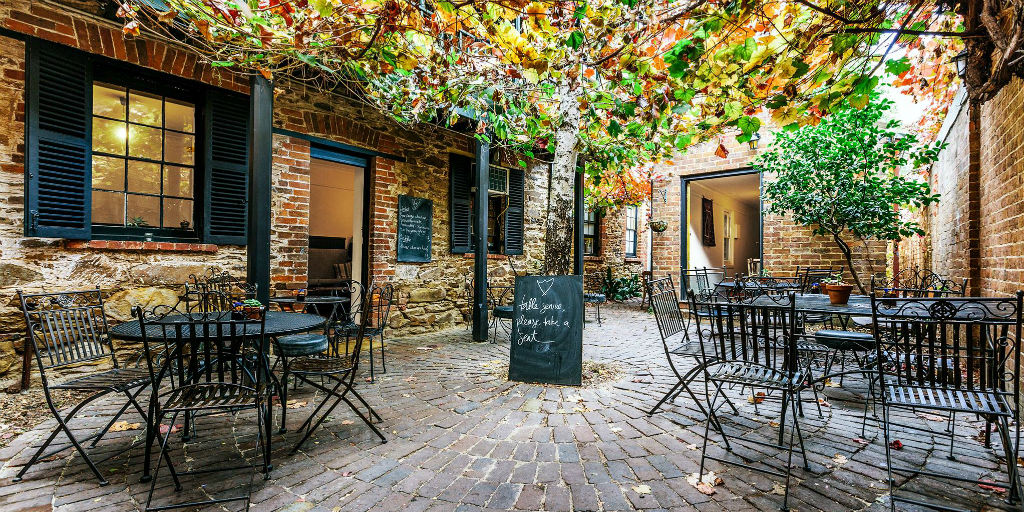 On your arrival to Mudgee there are plenty of dog friendly cafes available for you to choose from. Courtyard at the Alby & Esther is a great spot to watch the world go by with your dog. For the full list of Mudgee & Orange activities, check out our Ultimate Dog Friendly Guide to the area.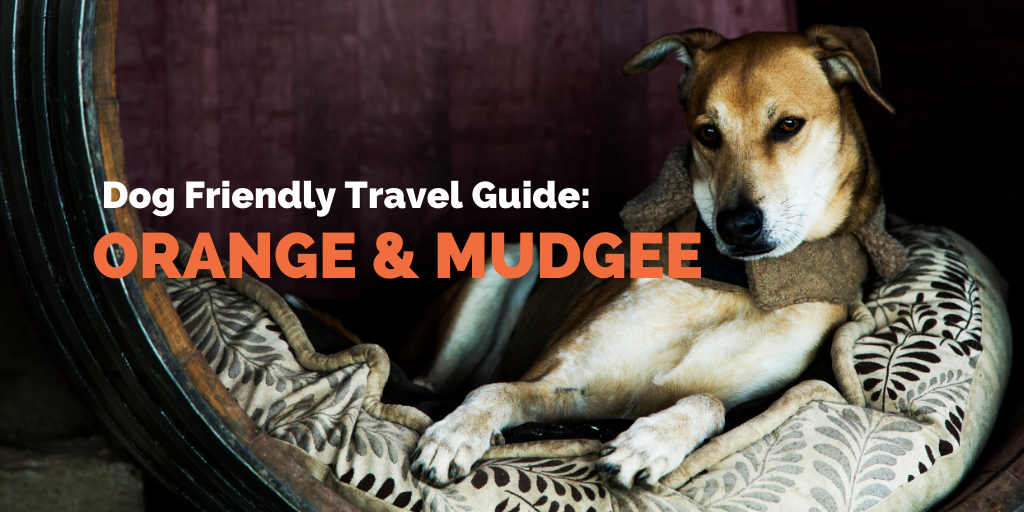 DAY 4 – From Mudgee to Orange
Distance: 190km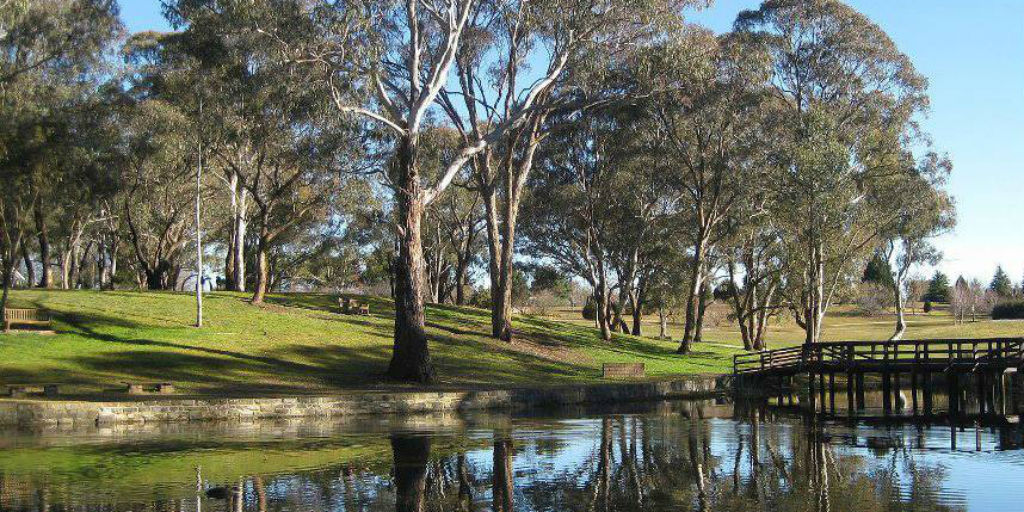 You may well decide to stay an extra day in Mudgee (we wouldn't blame you for doing so) before embarking to the 2.5h drive to Orange. You can find plenty of dog friendly wineries, cafes and accommodations from our guide to the area.
On your arrival to Orange, we highly recommend to take full advantage of the dog friendly walks Orange has to offer such as Wirrabarra Walk and Orange Botanical Gardens.
Dog friendly winery to visit in Orange is Borrodell Vineyards. They also offer dog friendly accommodation amongst the vines.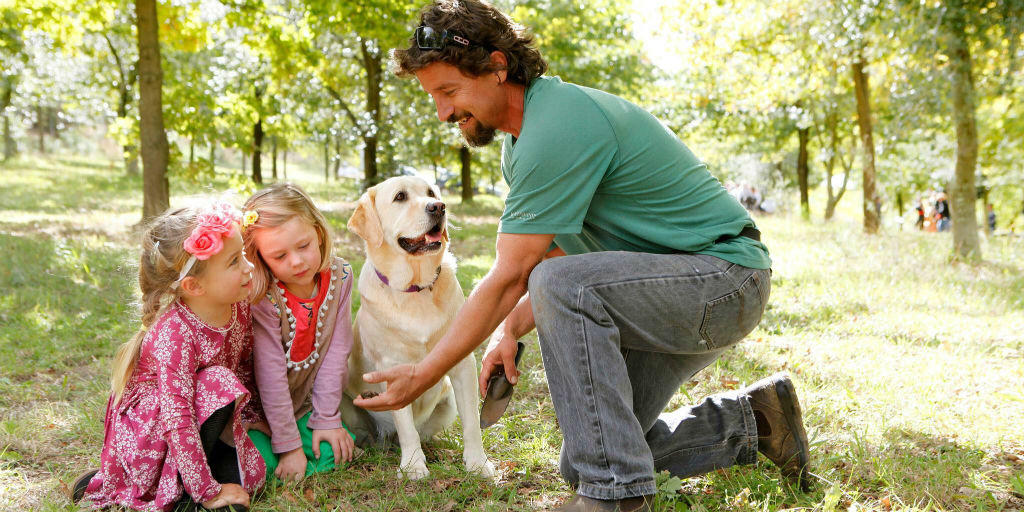 If you want to make your road trip a little shorter, you can also drive directly from Mudgee to Blue Mountains (just over 2 hours drive).
DAY 5 – From Orange to Blue Mountains
Distance: 150km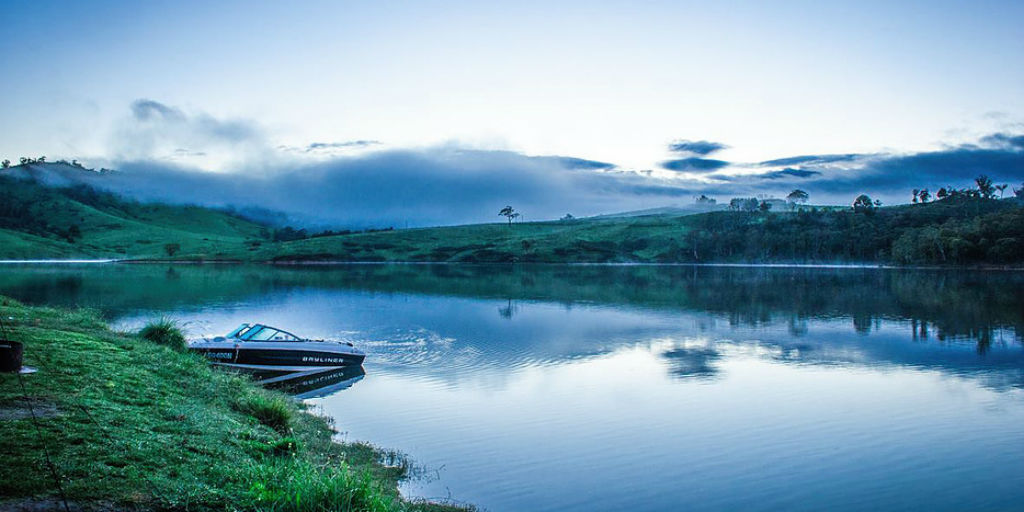 Easy 2 hour drive from Orange takes you all the way to Katoomba, however we recommend you to stop along the way as there are some amazing leg stretching opportunities.
Lake Lyell is a unique recreational area just before entering the Blue Mountains. Your dog can even go for a swim in this man made lake that was originally built in 1982 by Delta Electricity for the Mount Piper and Wallerawang Power Stations.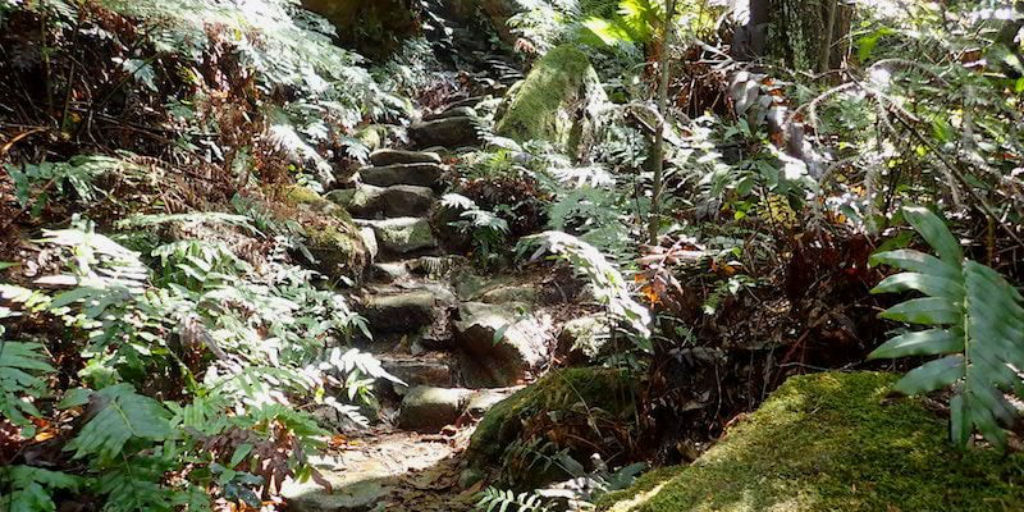 There are also great dog friendly hikes along the way to Katoomba. Fairy Bower and Zig Zag tracks in Mount Victoria are approximately 3km long medium grade bush tracks or you can opt in for one of the oldest tracks in the Blue Mountains, 5km dog friendly Porters Pass in Blackheath.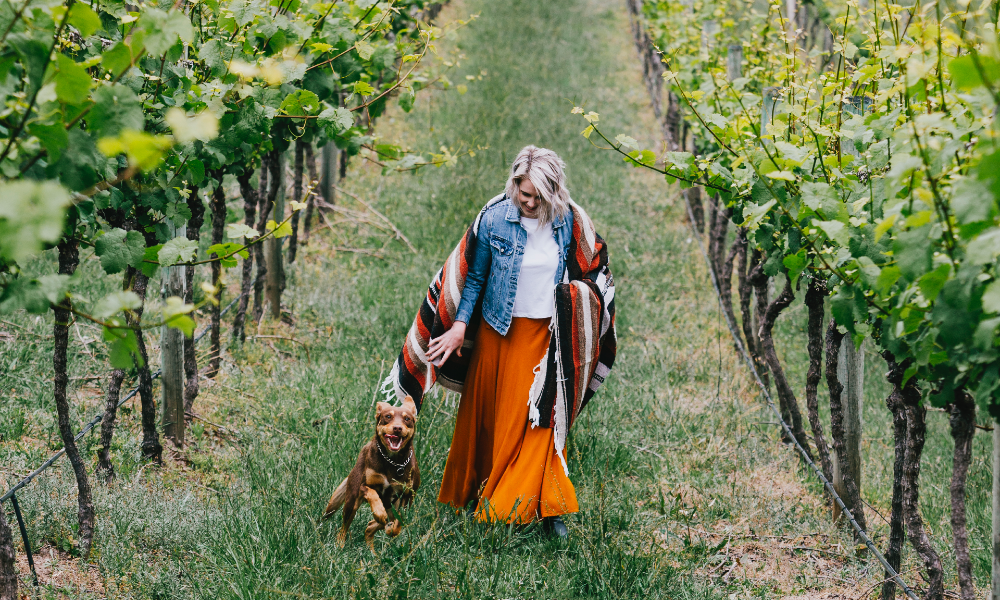 Nestled in the beautiful Megalong Valley (Blue Mountains), surrounded by towering sandstone escarpments, dog friendly winery Dryridge Estate is a stunning boutique vineyard 20 minutes by car from Blackheath, the nearest Blue Mountains township. Visit the Cellar Door and enjoy delicious wines, cheese platters and some of the best scenery in the Blue Mountains
Dog Friendly Accommodation in Blue Mountains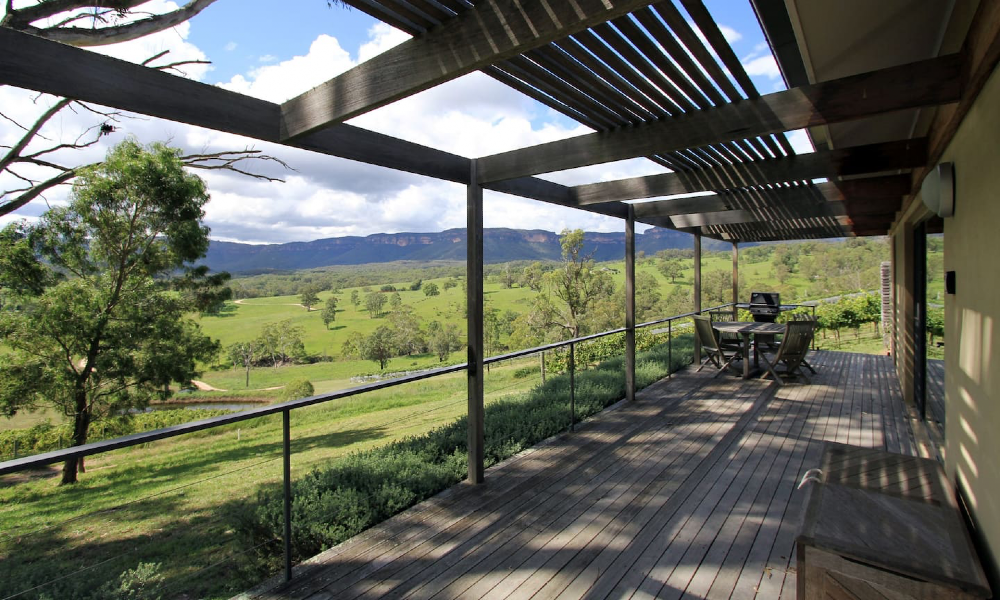 SUNRISE LODGE | Megalong Valley
Guests 4 | Bedrooms 2 | FROM $295
Sunrise Lodge is wonderfully quiet and secluded dog friendly accommodation – perfect for a romantic weekend – or a place to relax, unwind and experience the magic of mountain life. Nestled on the edge of the boutique vineyard with magnificent escarpment views across the Megalong Valley, it offers an unforgettable self-catered holiday experience.  Purpose designed, the lodge comprises two large bedrooms each with an en-suite bathroom, spacious central living area with open fire and a fully-equipped kitchen and large deck.

DAY 6 – Return to Sydney
Distance: 120km (150km via Bilpin)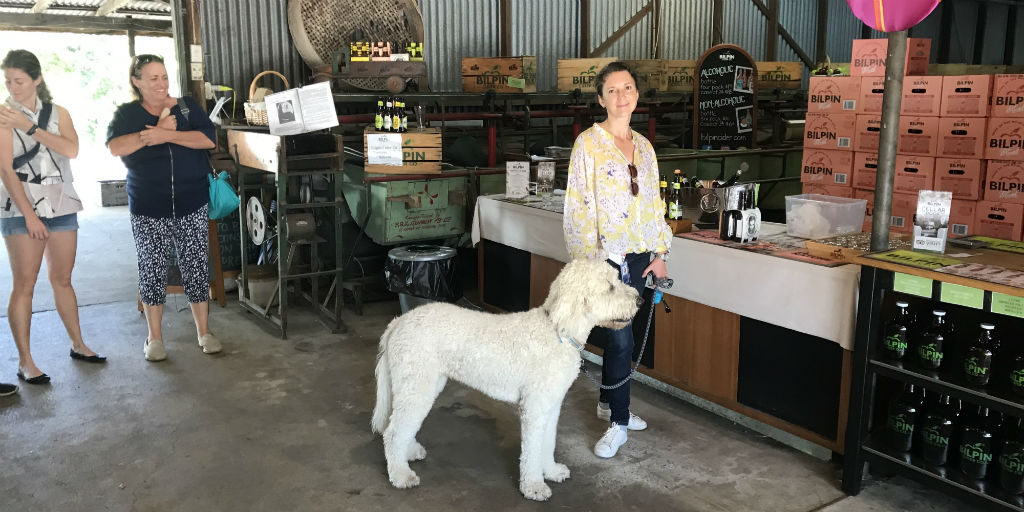 Home sweet home! It is time to return back to Sydney. If you still feel adventures and up for a more scenic way back home, take the Bells Line of Road through Bilpin. Enjoy the beautiful NSW country side and stop in Bilpin for one of the two dog friendly cider cellar doors, Bilpin Cider or Hillbilly Cider (they are literately next to each other).
DISCOVER OTHER DOG FRIENDLY DESTINATION GUIDES ACROSS AUSTRALIA –> CLICK HERE!