Dog Friendly Fleurieu Peninsula
Dog Friendly Wineries, Beaches, Bars & Cafes in Fleurieu Peninsula
Located forty minutes South of Adelaide, the Fleurieu Peninsula is known for its divine wine regions, rugged coastline and picturesque seaside towns.
The scenic region also offers a range of dog friendly experiences – from beaches and trails to cafes and cellar doors. Your pooch will love checking out these dog-friendly wineries beaches and bars with you on your next South Australian getaway.
Dog Friendly Wineries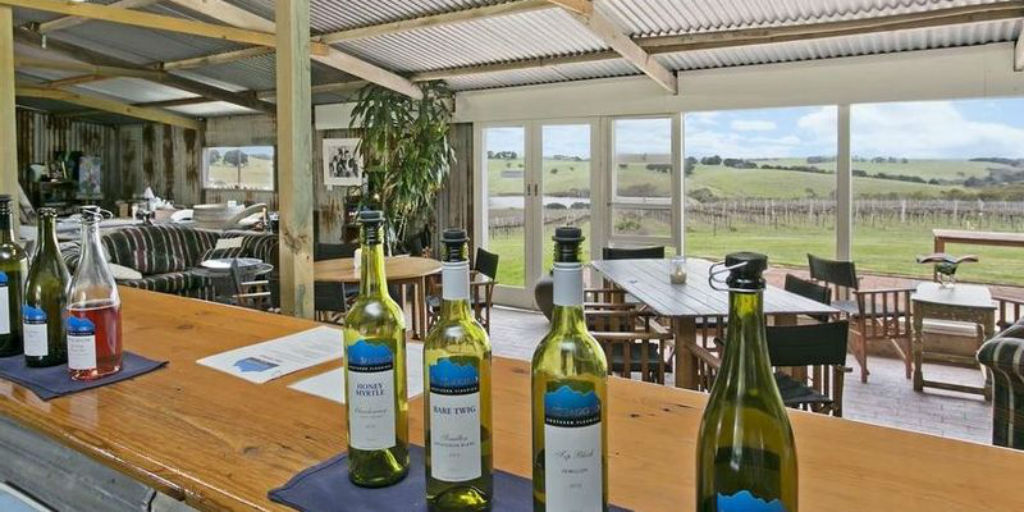 Mt Jagged Winery
Mount Jagged
This quirky & arty winery is a must when visiting Victor Harbour. Oozing with character, the cellar door is dog friendly – with dogs allowed outside AND inside at tables (preferably on leash). There is an area for dogs to play, with water and snacks on hand for when they need a break.
---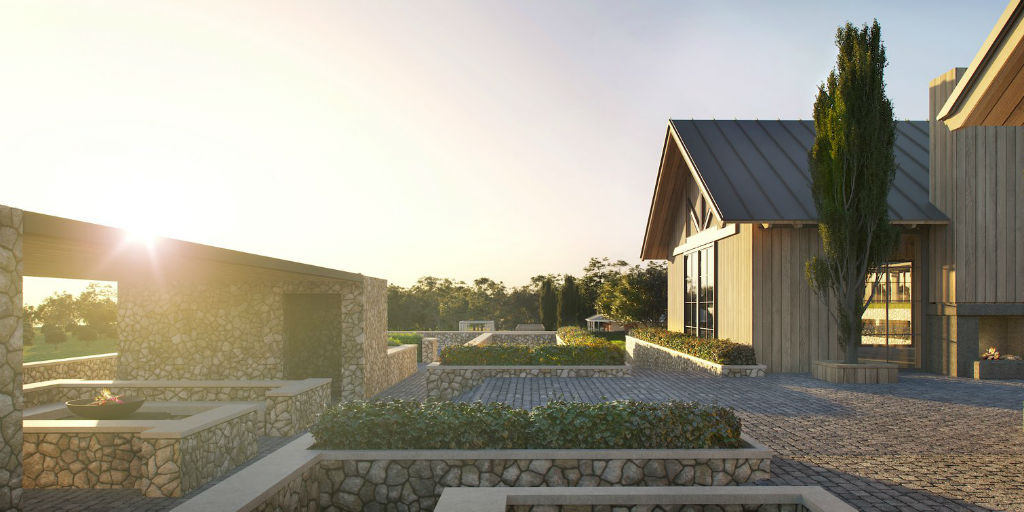 Wirra Wirra Vineyards
McLaren Vale
Dog friendly Wirra Wirra winery loves to welcome canine guests and there are plenty of grassed areas for dogs to enjoy while you sit outside for a wine tasting. Admire the vineyards from the viewing platform as you lunch on a tasting platter – the staff will make sure your pet pal is catered for too!
---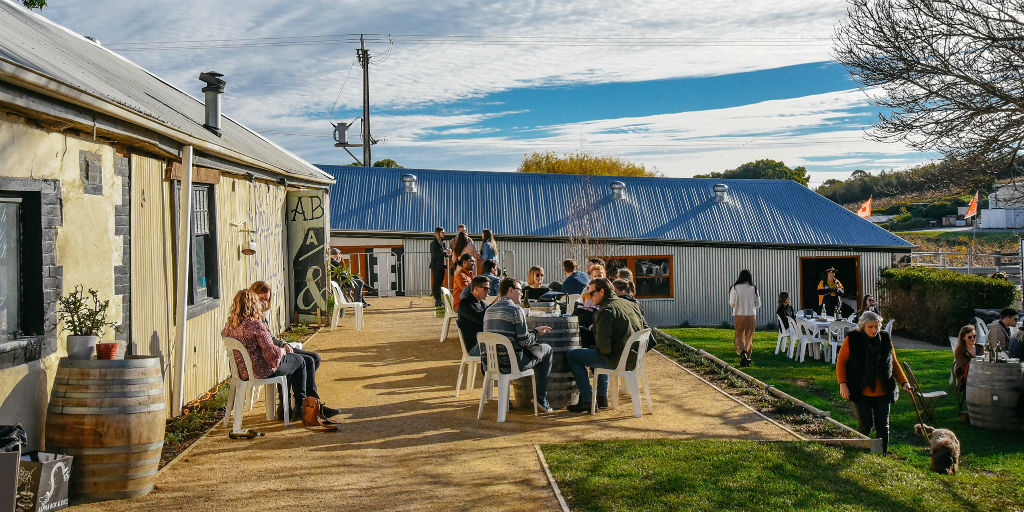 Alpha Box & Dice
McLaren Vale
This boutique dog friendly McLaren Vale winery is embarking on an Alphabet of Wine, where a different wine style is created to reflect each letter of the alphabet! They love to welcome dogs into the cellar door and they even have handmade dog biscuits ready for your furry friend to enjoy while you sip your way through the alphabet.
---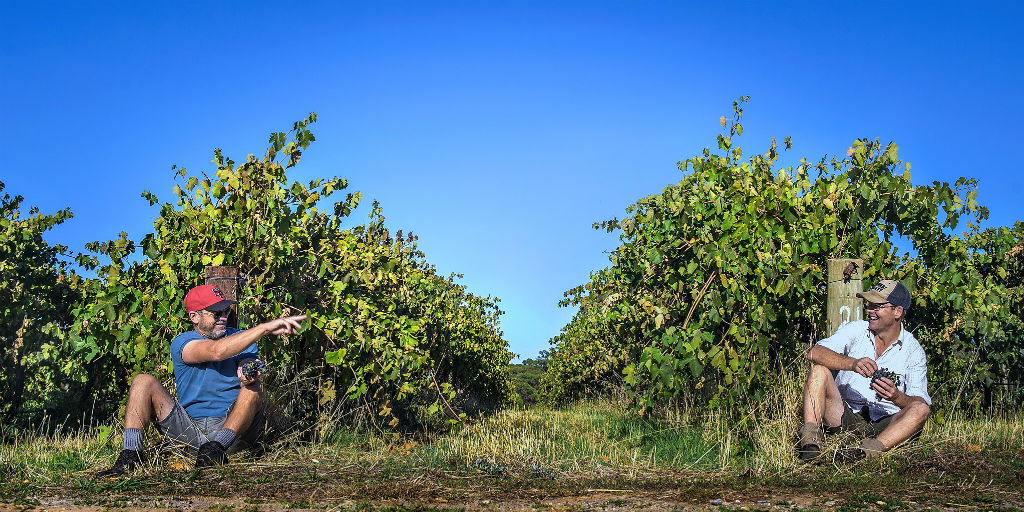 S.C. Pannell
McLaren Vale
Does sensational vineyard views, a glass of wine in your hand and your pooch by your side sound like a dream? Well, make it a reality at the beautiful dog friendly S.C. Pannell cellar door in McLaren Vale. Dogs are welcome to join you outside where you can gaze upon vineyards and water bowls are available for your fur pal.
---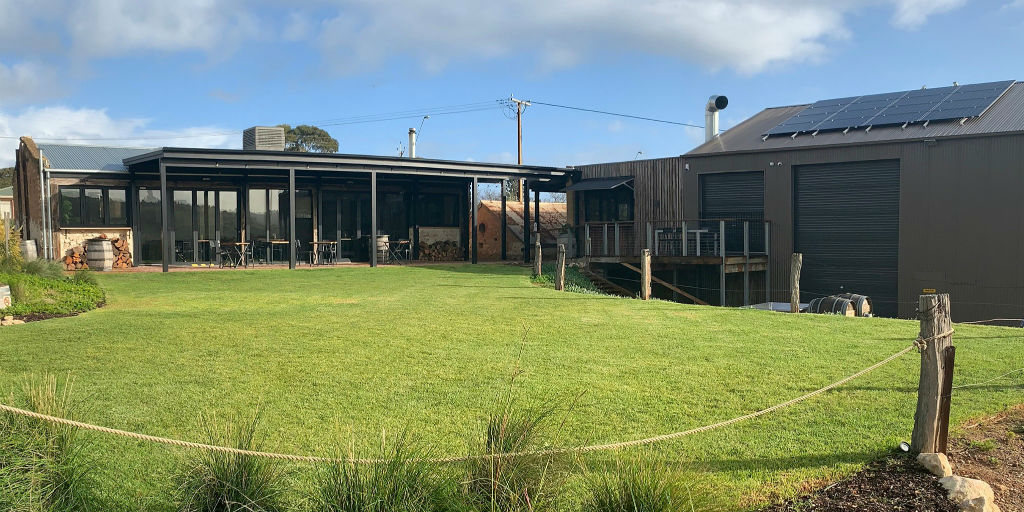 Victor's Place
Old Noarlunga
Set amongst the rolling hills of Onkaparinga Gorge at the gateway to McLaren Vale, Victor's Place encompasses a family run Winery, Brewery and Restaurant. Their beautifully restored Limestone Barn (circa1870) lends itself perfectly to intimate dining experiences, in a relaxed and charming environment. Their lawns and verandah provide the perfect dog-friendly spot to enjoy a glass or wine, beer or an extended lunch. Their facilities include dog water bowls, plenty of space and lots of friendly pats.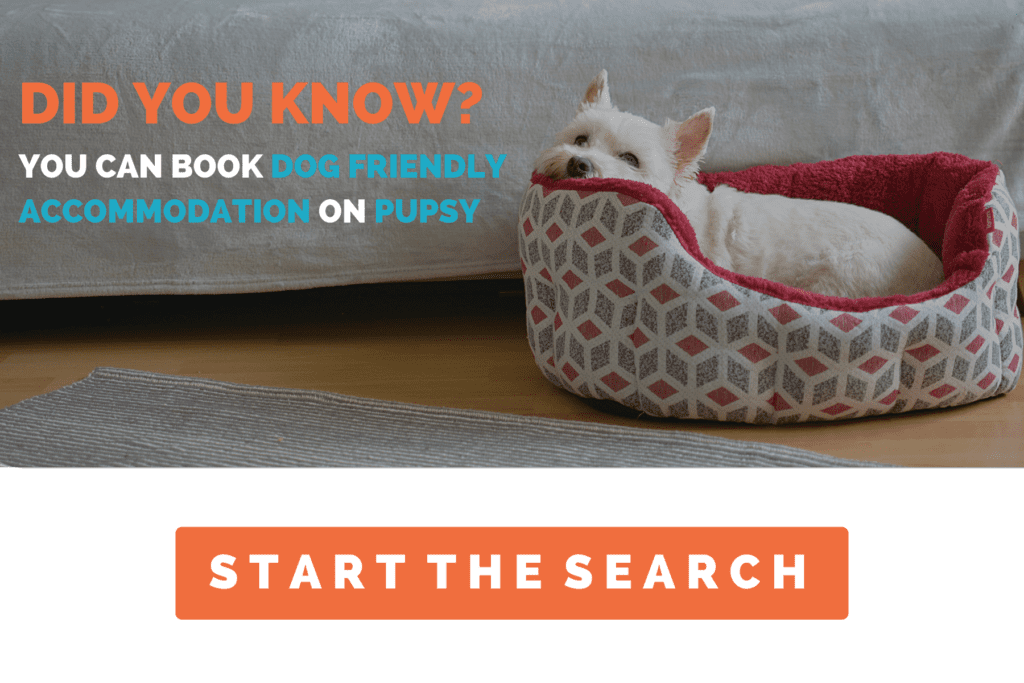 Dog Friendly Beaches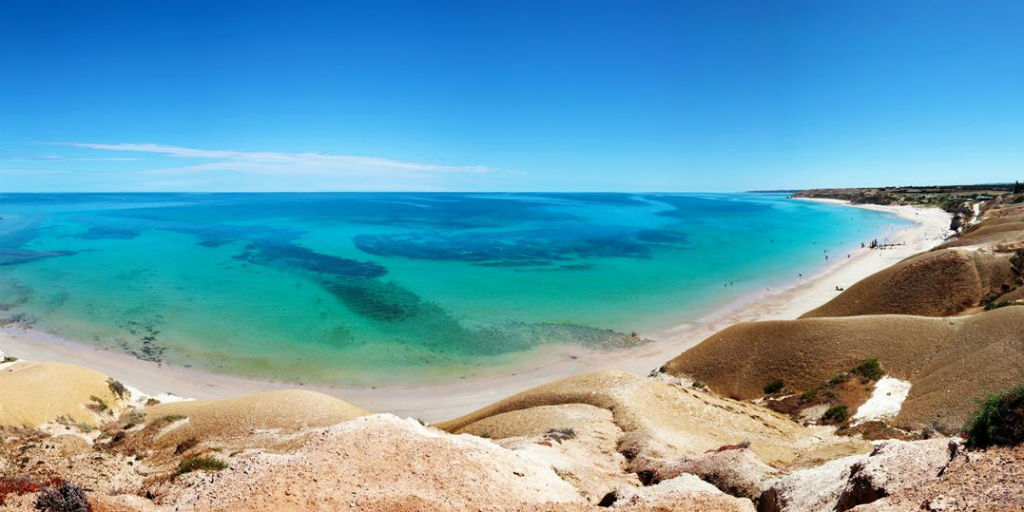 Port Willunga Beach
Port Willunga
Port Willunga is one of Fleurieu Peninsula's most photographed dog friendly beaches and features the remains of the Port Willunga Jetty. Dogs are welcome to exercise off leash at all times except between 10am – 8pm during Daylight Savings. The area between Aldinga Beach and Quinliven Road is off leash at all times and offers a really nice walk between the two beaches.
---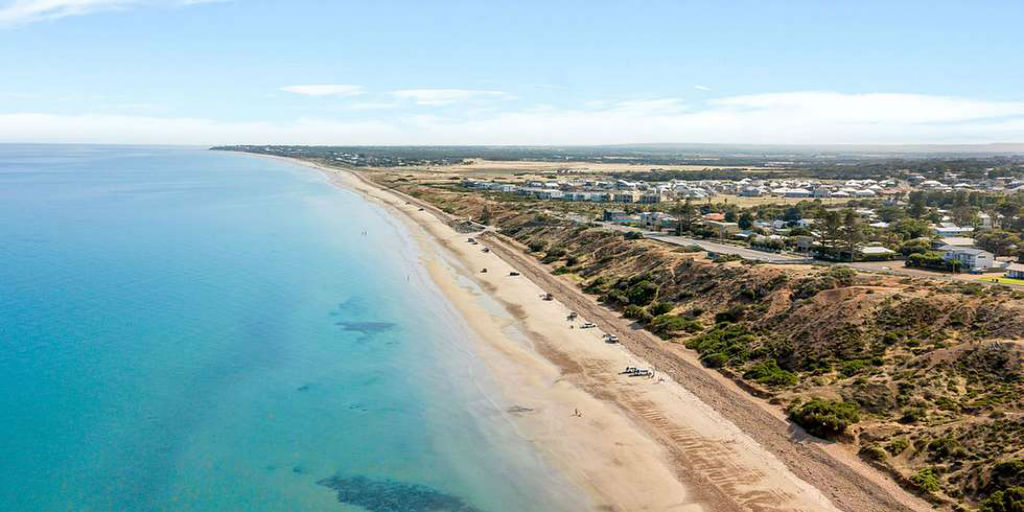 Sellicks Beach
Sellicks Beach
Dog friendly Sellicks Beach offers a stunning view of the pristine South Australian coastline and is where the Mount Lofty Ranges meets the sea. Just like the neighbouring Aldinga Beach, Sellicks Beach is both car and dog friendly. Known as one of the best dog friendly beaches in the area, dogs are welcome to exercise off leash at all times throughout the year. Remember to keep an eye on your pooch at all times as it is a popular drive-on beach.
---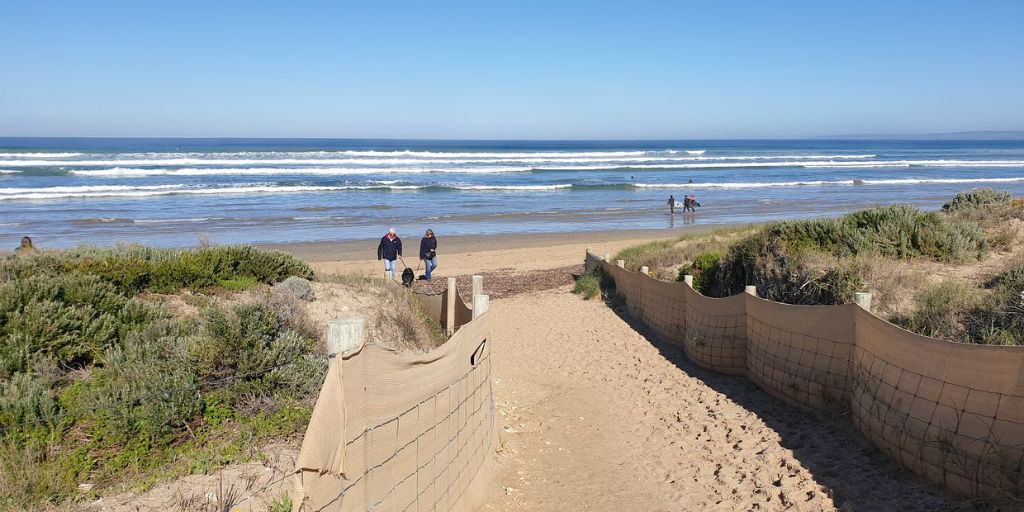 Goolwa to Middleton Beach
Goolwa Beach
Your pooch will love this stretch of golden sand from Goolwa through to Middleton beach. Dogs are welcome off lead on the beach so let your fur child run wild any time of the day and any day of the year.
---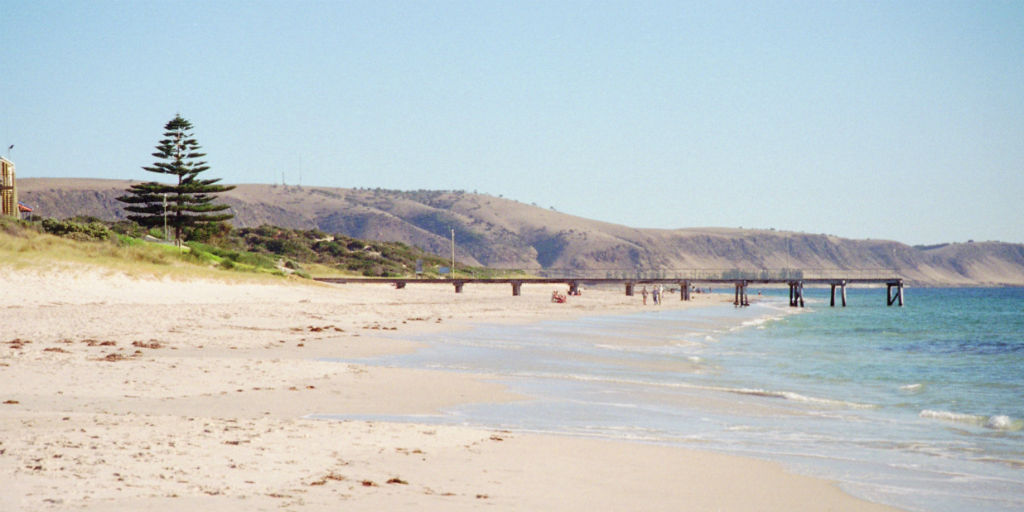 Normanville Beach
Normanville
Normanville is a beautiful long, sandy dog friendly beach that is pawfect for you doggo to stretch their legs. It's also a great spot to go for a swim and a snorkel along the inshore reef.
---
Dog Friendly Cafes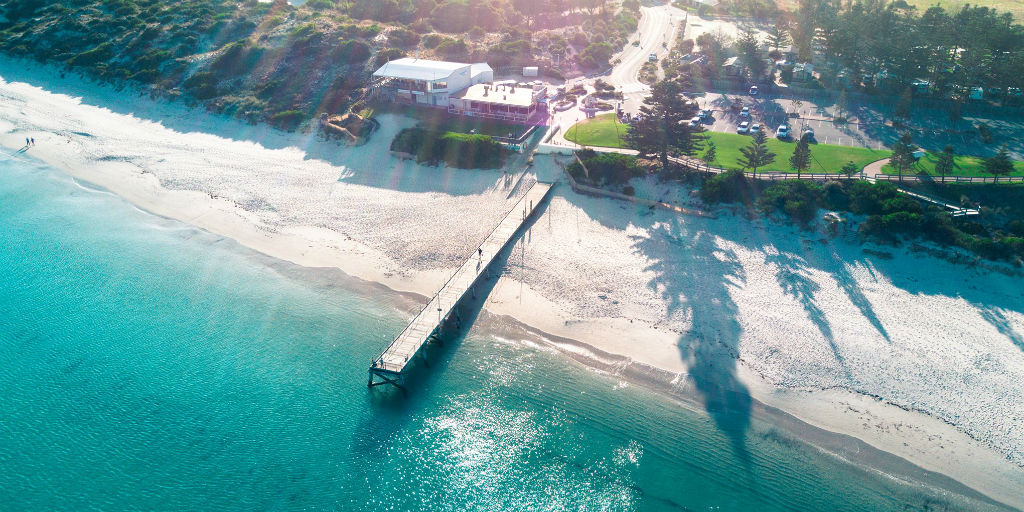 Normanville Kiosk & Cafe
Encounter Bay
Right on the beach with stunning sea views, this is the perfect stop after a walk on the sand with your pup. The cafe is dog friendly and allows pooches at the outdoor tables where there are umbrellas for shade. Bowls of fresh water are readily available and there's even doggy snacks and a play area for your pup to enjoy.
---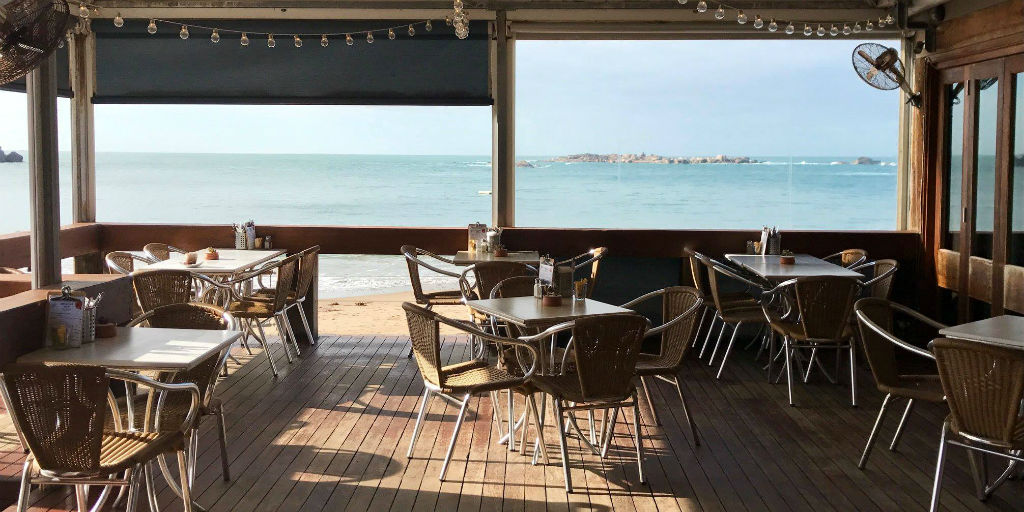 The Flying Fish Cafe
Port Elliott
The Flying Fish is an iconic beachside eatery providing dining experiences ranging from early morning coffees, to their famous fish and chips served in a cone, to smart restaurant dining featuring the best South Australian and Fleurieu based produce. Sit with your pups at the shaded outdoor tables (where water is available) and admire the views over Horseshoe Bay, Port Elliot.
---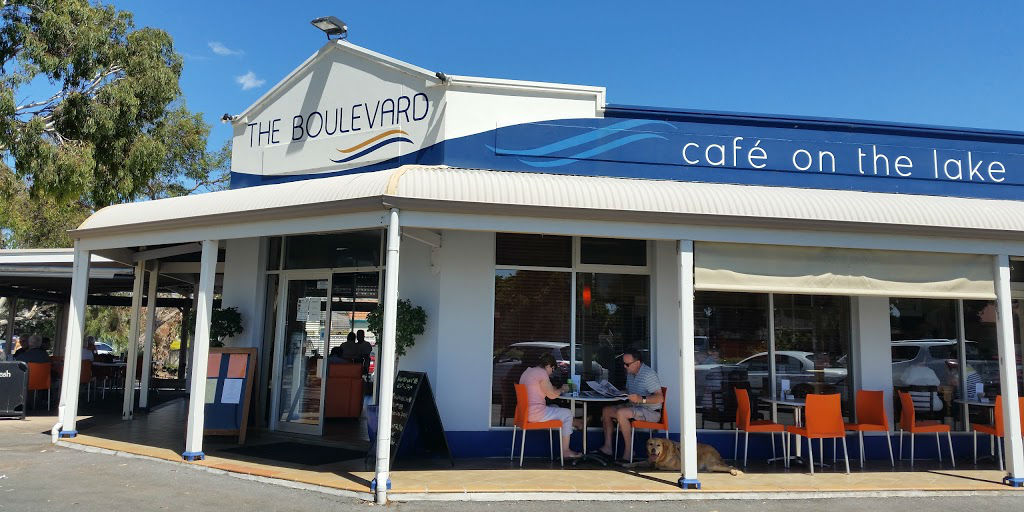 The Boulevard Cafe on the Lake
Encounter Bay
This as a great spot to grab coffee and a bite to eat after a walk up The Bluff. Dogs are welcome in the shady outside seating with water provided. Extra treats are also on the menu for hungry pups, with doggy snacks and dogachino's for sale.
---
Dog Friendly Breweries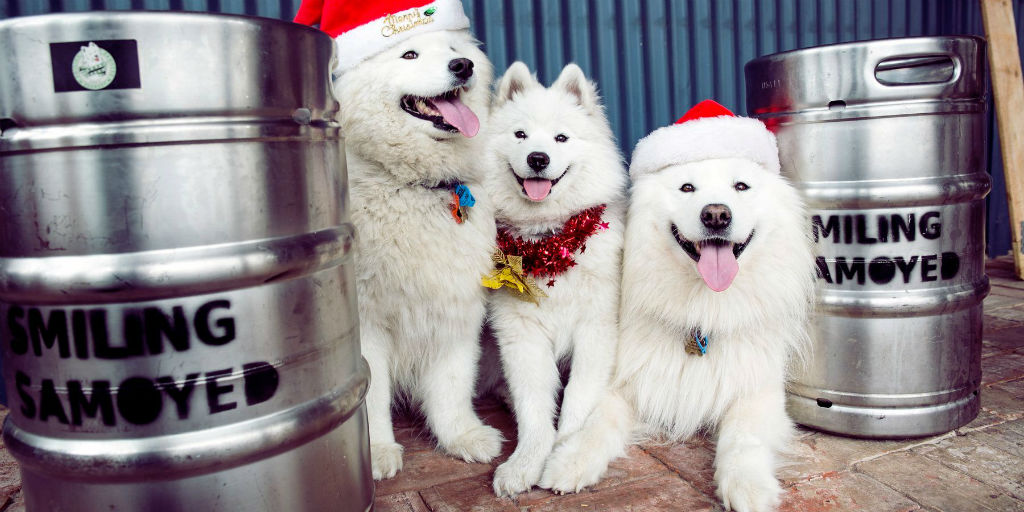 Smiling Samoyed Brewery
Myponga
Opening in 2012, the Smiling Samoyed Brewery has gone from strength to strength and has become an award-winning brewery in South Australia. Named after their dogs, the brewery offers fantastic food and delicious handcrafted beers. Your friendly pooch is welcome to join you as you explore if they are on a leash.
---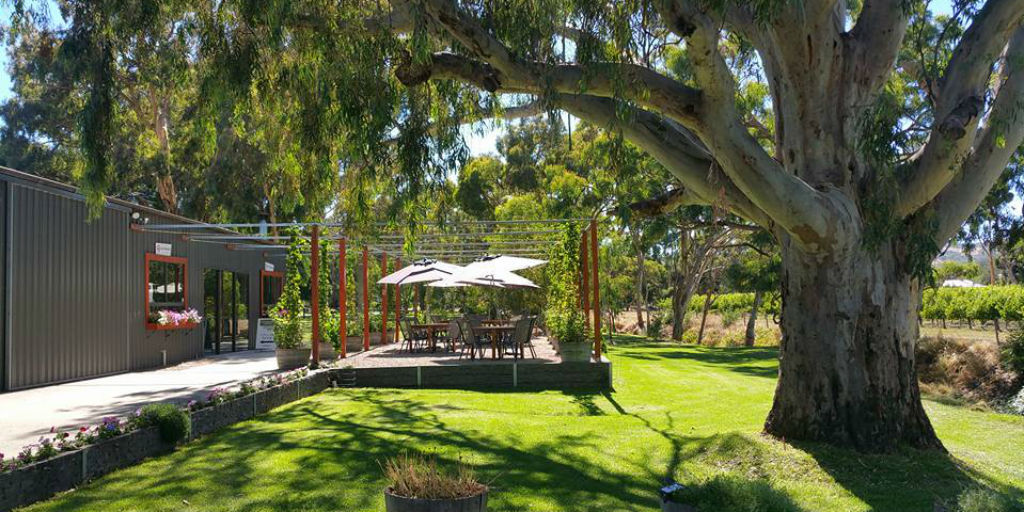 Goodiesons Brewery
McLaren Vale
This family run dog friendly brewery is happy to let your furry friend join you in the outdoor seating area (on a lead) as you taste some of their delicious and award-winning craft beers. You'll find plenty of shade outside and water bowls can be brought to your pup. The cellar door is a relaxed space with a serene terrace that looks out past the tree-lined creek, over vineyards and across the valley to the southern Mt Lofty Ranges.
---
Dog Friendly Walks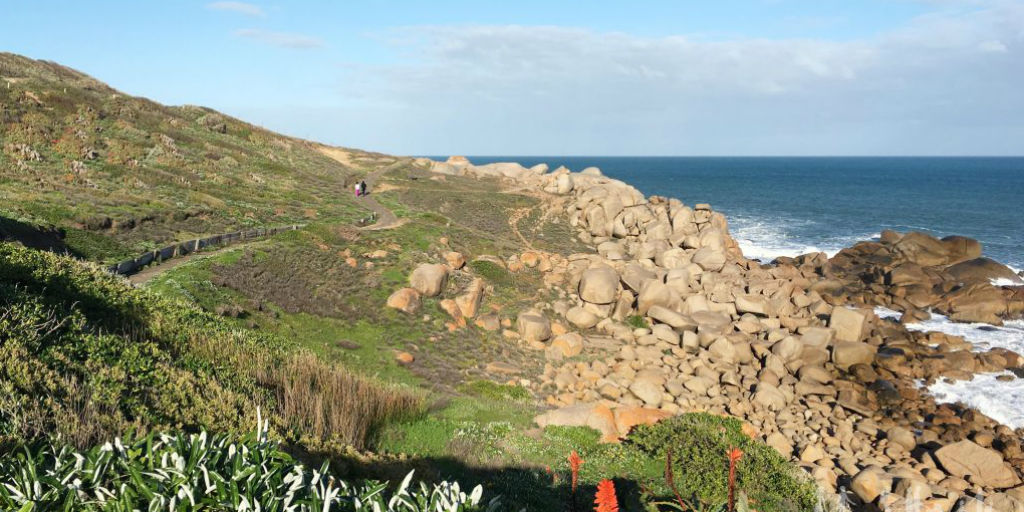 Harbourmasters Walking Trail
Port Elliot
A popular dog friendly walk on the Fleurieu Peninsula is the history-rich Harbourmasters Walk – a short but scenic path that runs from Horseshoe Bay to Knights beach in Port Elliot. The trail begins at the ruins of the Harbour Master's Cottage and is a 1.9km circuit hike that offers stunning panoramic views.
---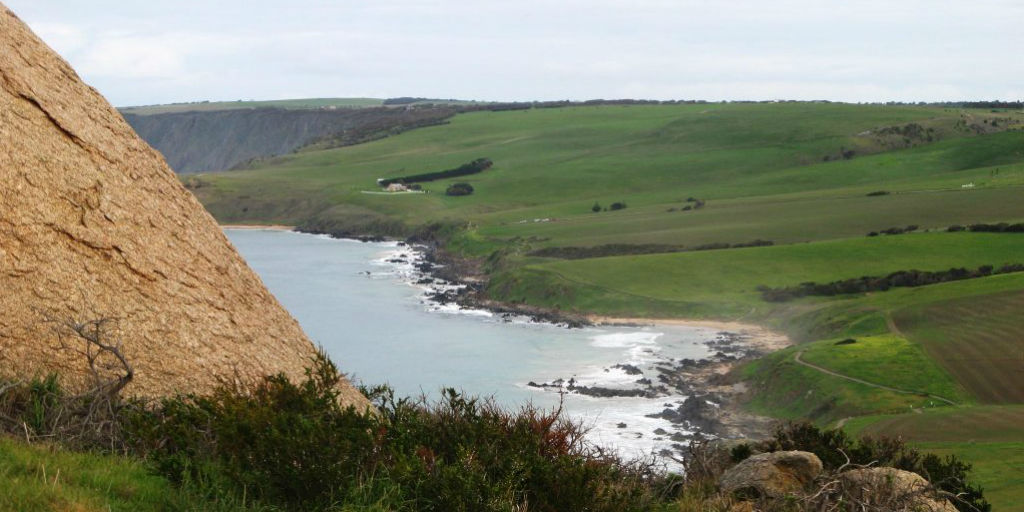 Victor Harbour Heritage Trail
Waitpinga
This walk has a bit of everything and is a perfect outing for the family – furry members included. It's a 6km long one way flat and well maintained path along the coast offering stunning views – you may even see dolphins and whales swimming off shore!
---
Find other Dog Friendly Travel Guides @ PUPSY DESTINATIONS