Dog Friendly Accommodation, Beaches & Bars in Port Stephens & Great Lakes Region
Dog Friendly Accommodation, Beaches & Bars in Port Stephens & Great Lakes Region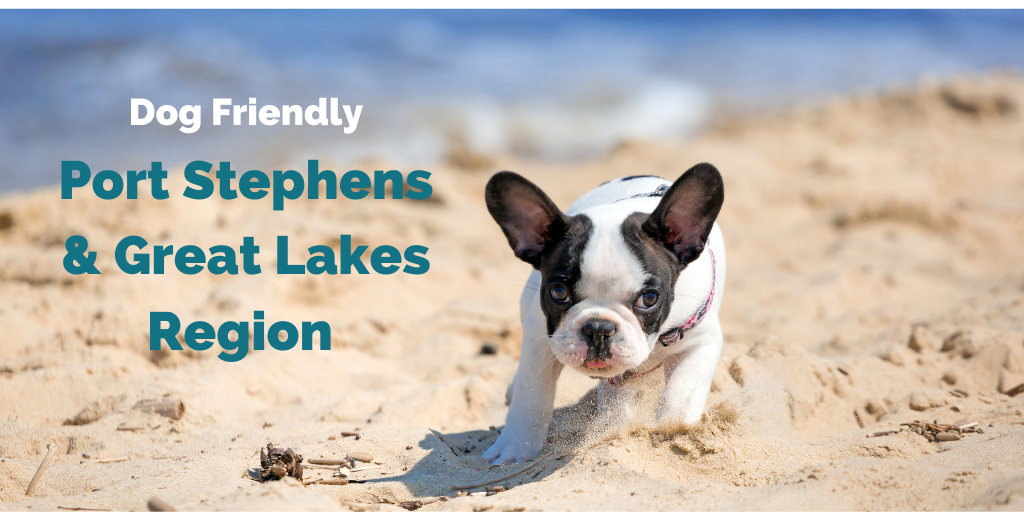 Packed full of pristine dog friendly beaches, stylish bars and cafes, and dog friendly activities, Port Stephens and the Great Lakes Region has something for the entire family. An easy 2.5 hours drive from Sydney, it's time to pack your bags with a leash, poop bags, and of course a ball or two, and head off on your next NSW adventure with your pooch.
Here are our top picks of dog friendly accommodation, beaches, cafes, bars, and more in Port Stephens and Great Lakes Region.
Dog Friendly Accommodation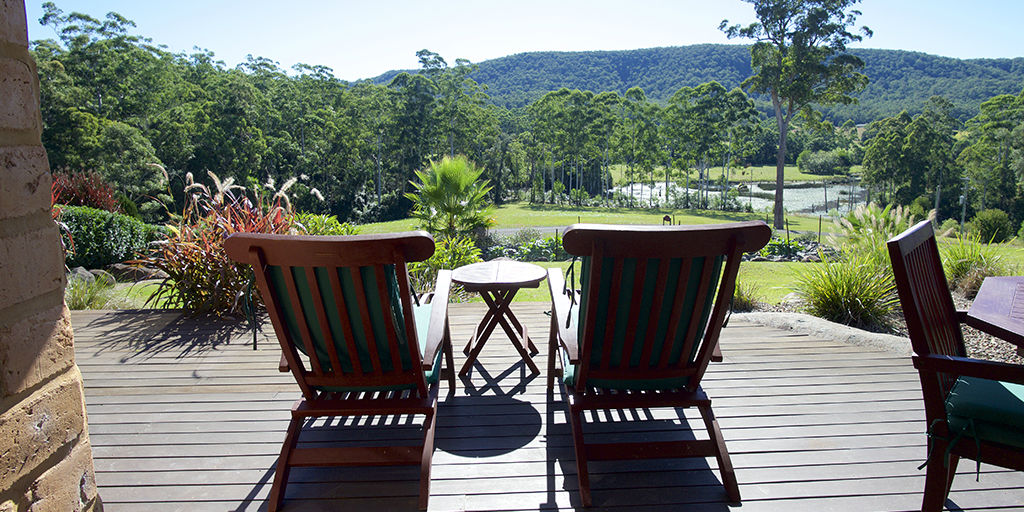 Guests 4 | Bedrooms 2 | Bathrooms 2
Whether you are travelling with friends, family or looking for a couples retreat there are great options available in the dog friendly Clarendon Forest Retreat. Stay at one of the 3 bedroom luxury villas Waterlilly Chalet or Talawahl Eco Lodge or spend a romantic weekend at one of the beautiful cottages such as Hideaway or The Chapel. All with breathtaking views and plenty of space for your pooch to explore.
---
Dog Friendly Beaches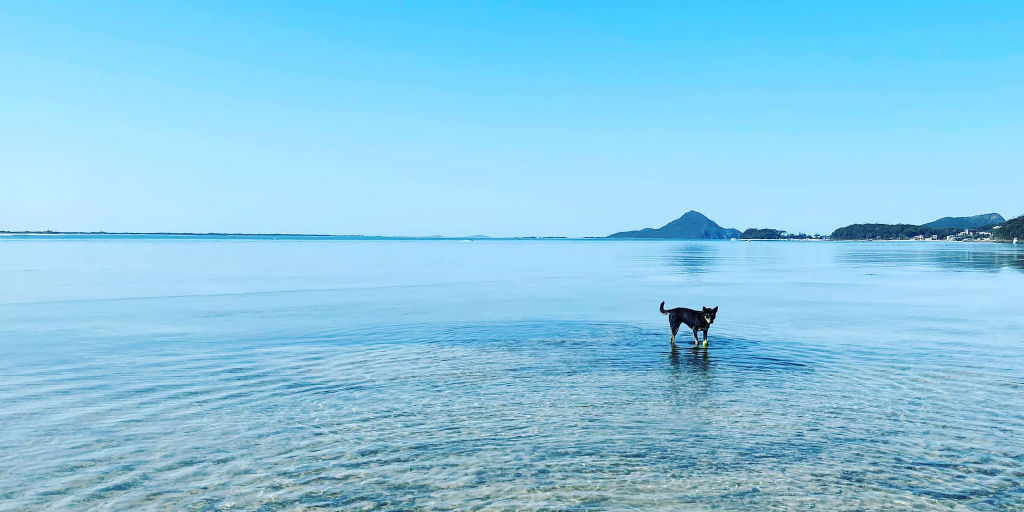 Conveniently located in central Nelson Bay, Bagnalls Beach at Corlette is often described as 'dog heaven'. The popular dog friendly beach allows pooches to run off lead , all day, until their heart is content (or they run out of puff!). There is also a fantastic picnic area next to the beach, as well as easy parking.
---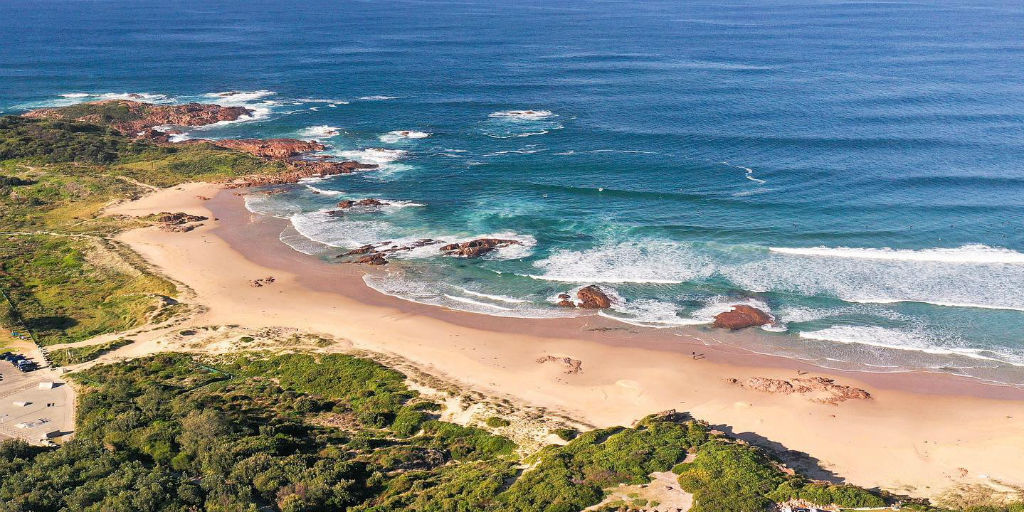 Stretching from Stockton to Port Stephens, the dog friendly Birubi Beach often has heaps of friendly pooches running around so it's a great spot to make some fur friends. The surf patrolled beach is off leash before 9am and after 5pm and can often have big waves so keep an eye on your pup in the water.
---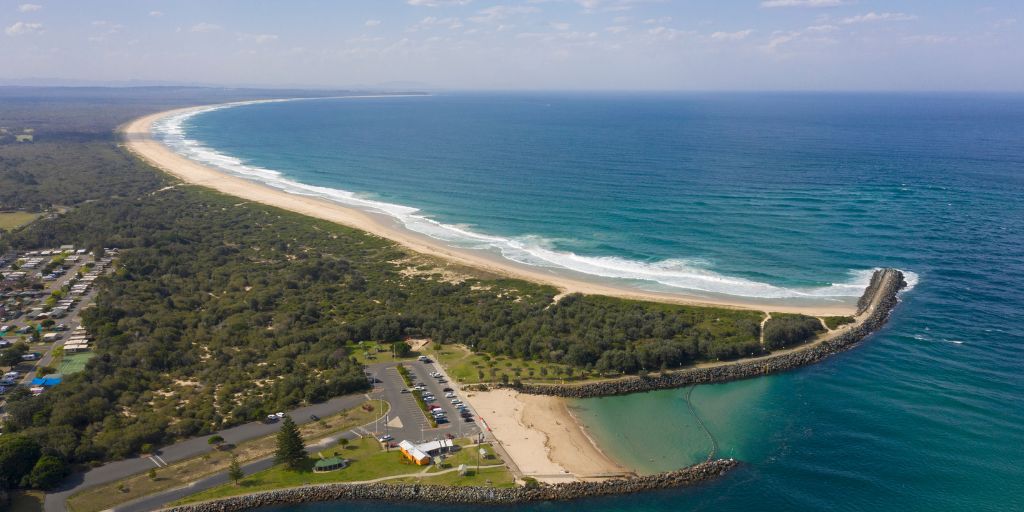 North of the break-wall, Nine Mile Beach is a doggie haven. There is plenty of room to run, play and swim. You may even spot horses cooling down in the water.
---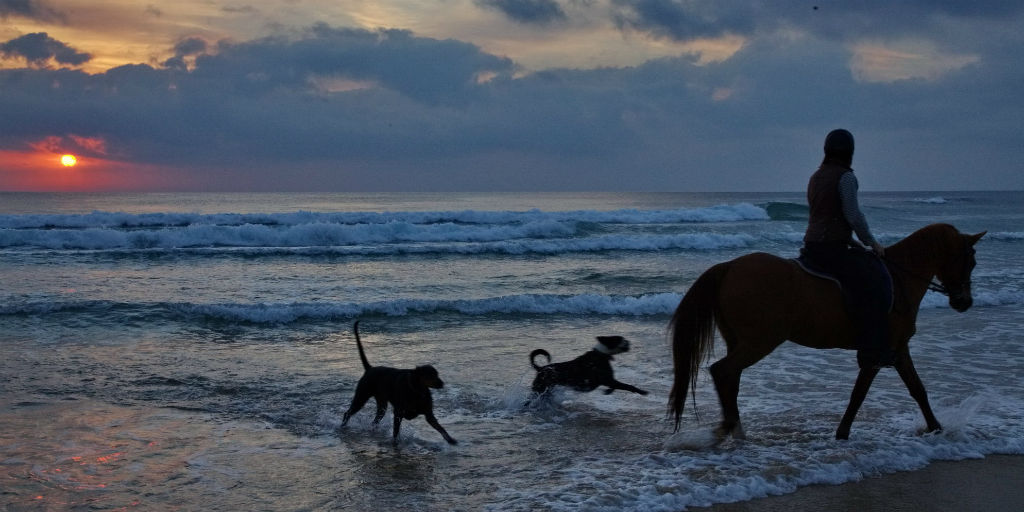 Diamond Beach in Manning Valley is a must visit if you are passing by or visiting the stunning Manning Valley or Great Lakes Regions. The dog friendly beach is leash free all day so it's the paw-fect spot for your dog to run, play, swim, and dig all day long.
---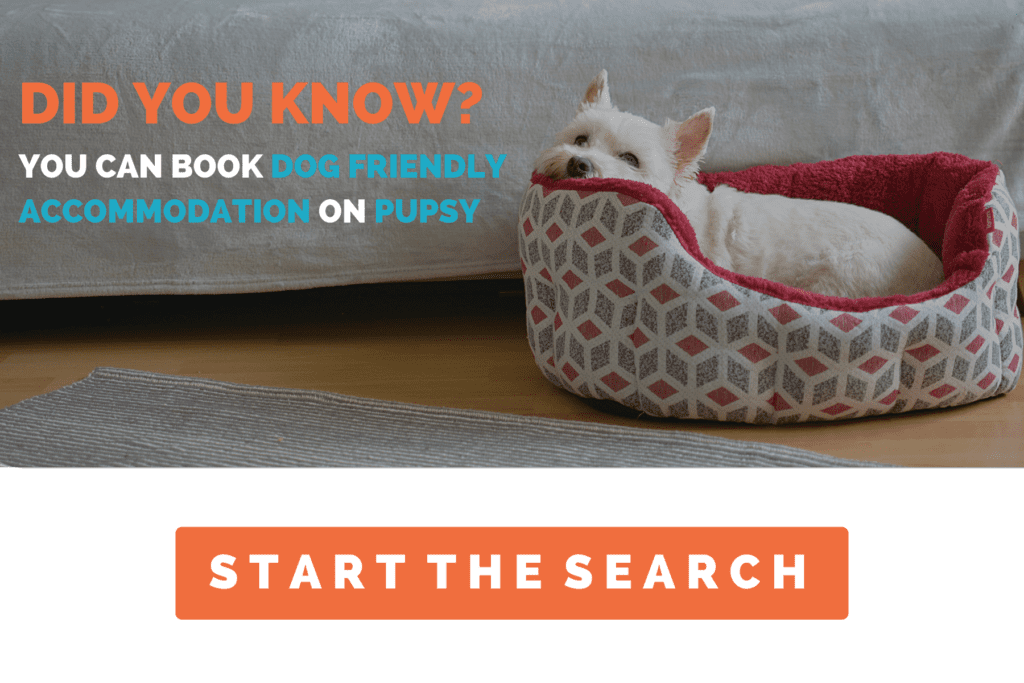 Dog Friendly Cafes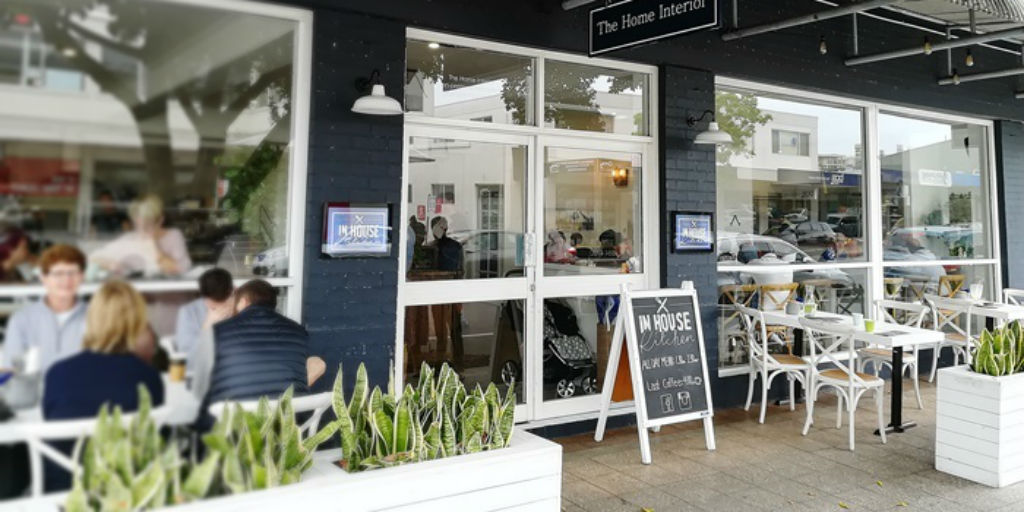 A popular cafe in Nelson Bay, In House Kitchen is a stylish and welcoming spot to grab a bite to eat with your pup by your side. Part of The Home Interior, a homewares and furniture business, In House Kitchen is a bright and airy space with coastal finishings. Pull up a table outside with your pooch and tuck into one of their creative dishes.
---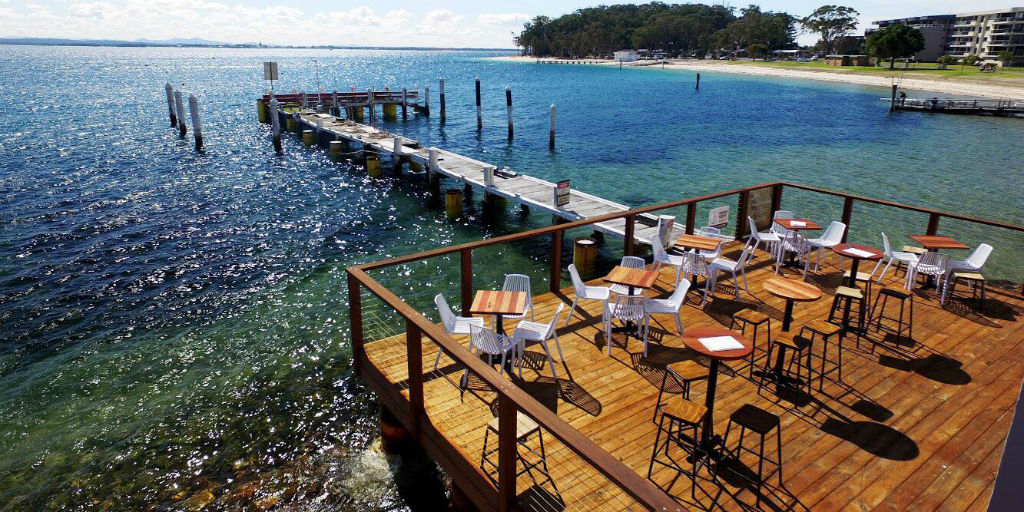 Enjoy beautiful food, great drinks and stunning views at Below Deck Cafe and Bar in Nelson Bay. Located on the lower level of the Little Beach Boathouse, the vibrant cafe has ample seating outside that is dog friendly and partly-covered. The relaxing waterfront spot offers stunning blue vistas and often gets busy fast, so be sure to get there early with your pooch to grab a seat.
---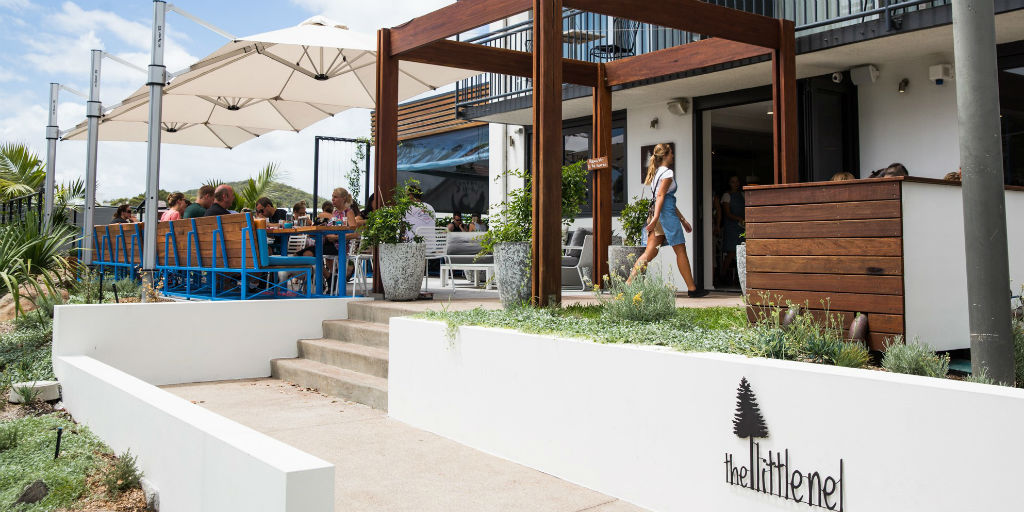 The Little Nel is a leafy, modern cafe that loves welcoming dogs on their sunny, front terrace. A favourite with locals, the cafe serves up a delicious breakfast and lunch menu filled with vibrant, insta-worthy dishes. There is shade outside on the terrace and the friendly team will ensure your pup stays hydrated with fresh water.
---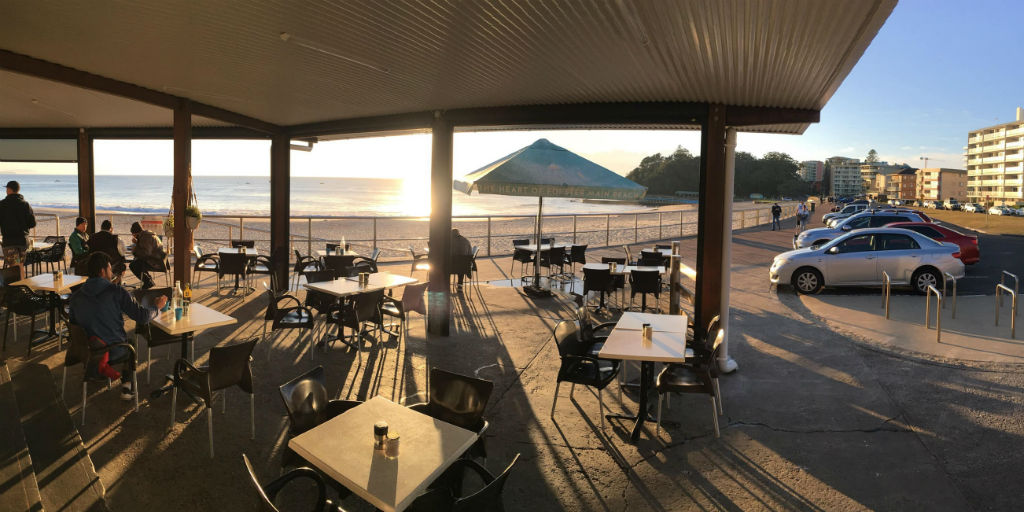 Right on the main beach in Forster, Beach Bums Cafe is a bustling cafe that welcomes dogs to join owners in their ample outdoor seating space. Tuck into delicious burgers as you admire the stunning water views ahead. There is plenty of shade and water bowls are provided to keep your pup hydrated.
---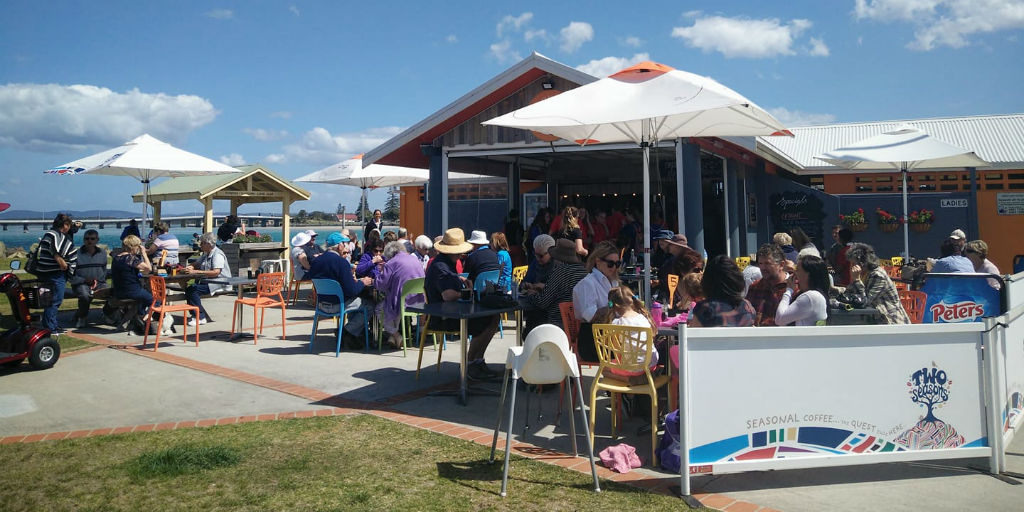 This waterfront cafe is a great little spot for a bite to eat or a quick caffein fix. The dog friendly cafe has plenty of shaded outdoor seating where you can relax and take in the views with your pooch. It's so relaxing, you may have a heart time leaving!
---
Dog Friendly Pubs, Bars and Breweries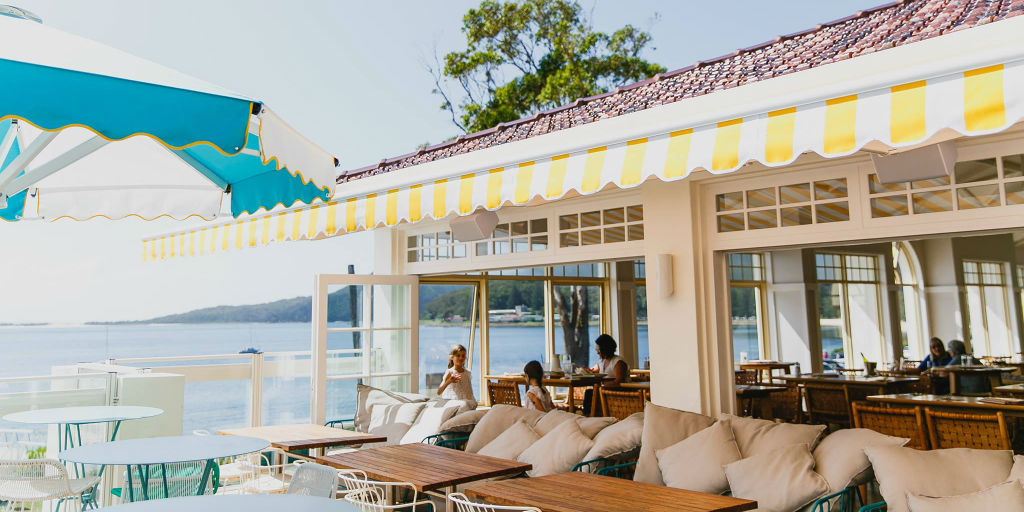 Its stunning beach front location makes Shoal Bay Country Club one of the finest places to wine & dine with your dog in Port Stephens. Whether you're after live entertainment, a long lunch, unparalleled views across Shoal Bay Beach, or tasty cocktails, there's something for everyone. Even your pooch can join in on the fun and enjoy the fresh ocean breeze in the alfresco dining area.
---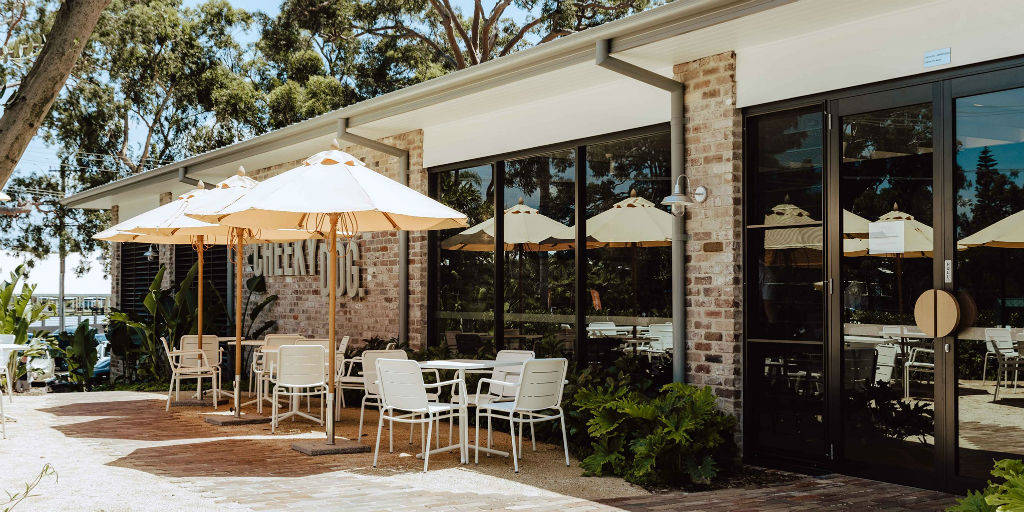 The name says it all for this super dog friendly bar! Just 50 metres from bar to bay, The Cheeky Dog is the place to be for indoor and outdoor eating and drinking in Soldiers Point. The dog friendly venue is open for lunch and dinner seven days a week and offers a cracking Mediterranean inspired menu, plus a relaxing beer garden for you to relax in with your pooch. They even hold doggie events throughout the year such as the Cheeky Dog Show, which matches rescue dogs with new owners.
---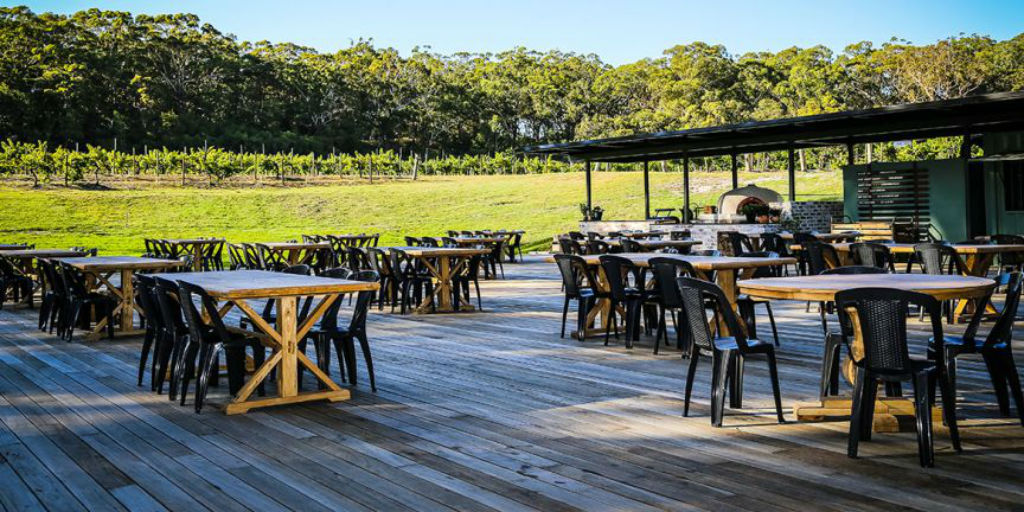 Murray's Craft Brewing Co shares its home with Port Stephens Winery, the region's oldest vineyard, and perfectly showcases a number of award-winning wines and beers. With a lively atmosphere, delicious platters, great tasting craft beer and a huge dog friendly outdoor area that allows your pooch to enjoy a pint or two with you, this brewery really does have it all and is a must visit on your next trip to Port Stephens.
Find other Dog Friendly Travel Guides @ PUPSY DESTINATIONS