Hottest 100 Dog Friendly Beaches
The Hottest 100 Dog Friendly Beaches in Australia
Dog owners have searched dog friendly places on Pupsy over a million times during 2021 and many of those searches were about DOG FRIENDLY BEACHES. Which beaches were the most popular and where are they? We decided to find out. For all 600+ dog friendly beaches across Australia, START YOUR SEARCH HERE!
HERE ARE THE HOTTEST 100 DOG FRIENDLY BEACHES in AUSTRALIA!
100. WURTULLA BEACH
Wurtulla, QLD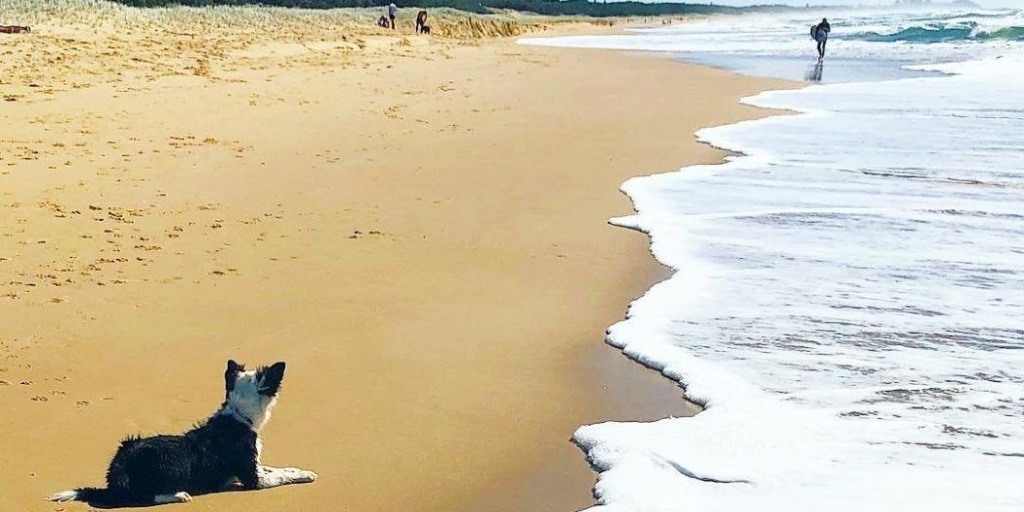 99. APOLLO BAY MAIN BEACH
Apollo Bay, VIC
Not an official off leash beach but very popular amongst locals to go for a walk with their dogs. Beautiful scenery close to town.
DOG FRIENDLY ACCOMMODATION NEAR APOLLO BAY MAIN BEACH
98. LAKE WEYBA
Weyba Downs, QLD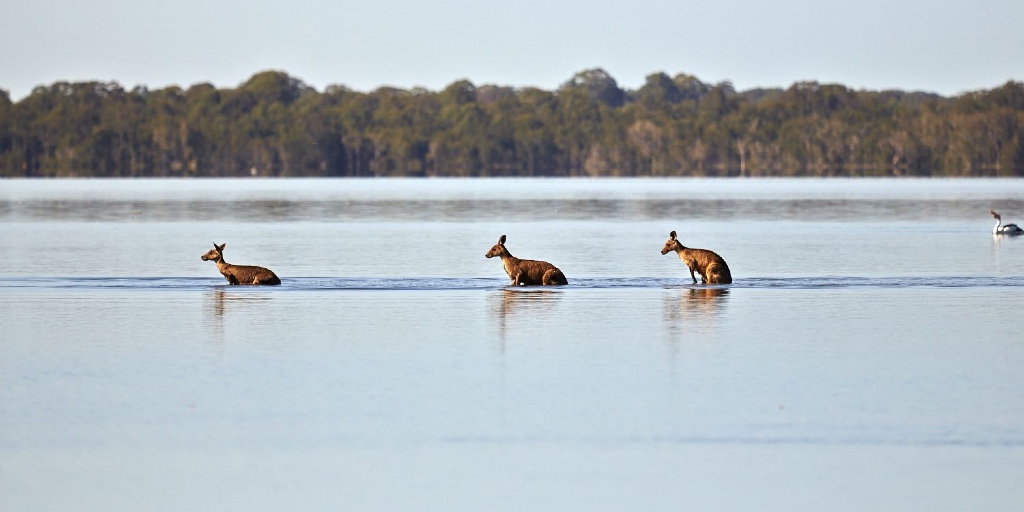 Lake Weyba is not an ocean beach but a great spot to have a swim with your dog. And if you decide to stay over night, check out the dog friendly accommodation at the Lake Weyba Cottages.
DOG FRIENDLY ACCOMODATION NEAR LAKE WEYBA
97. EMERALD BEACH
Emerald Beach, NSW
96. PEACEFUL BAY
Peaceful Bay, WA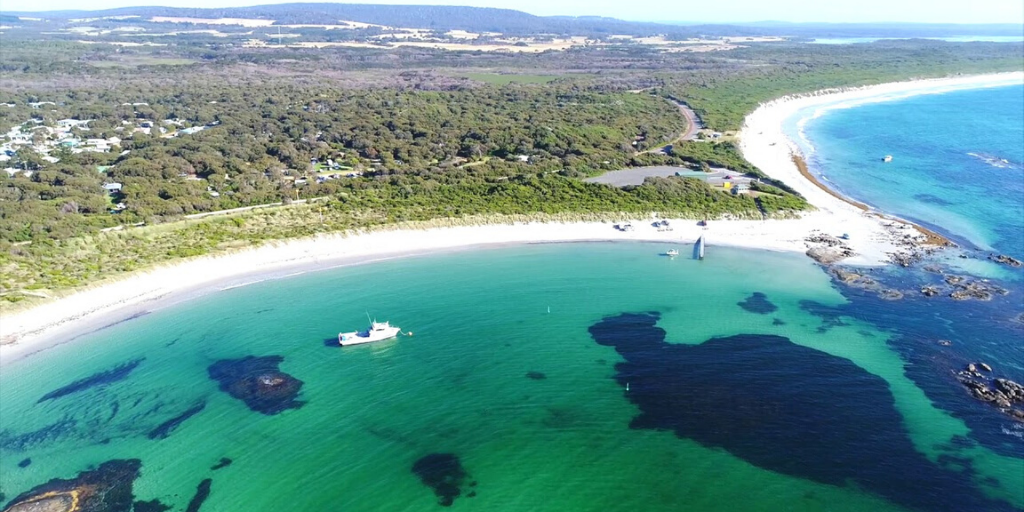 95. BUNKER BAY
Naturaliste, WA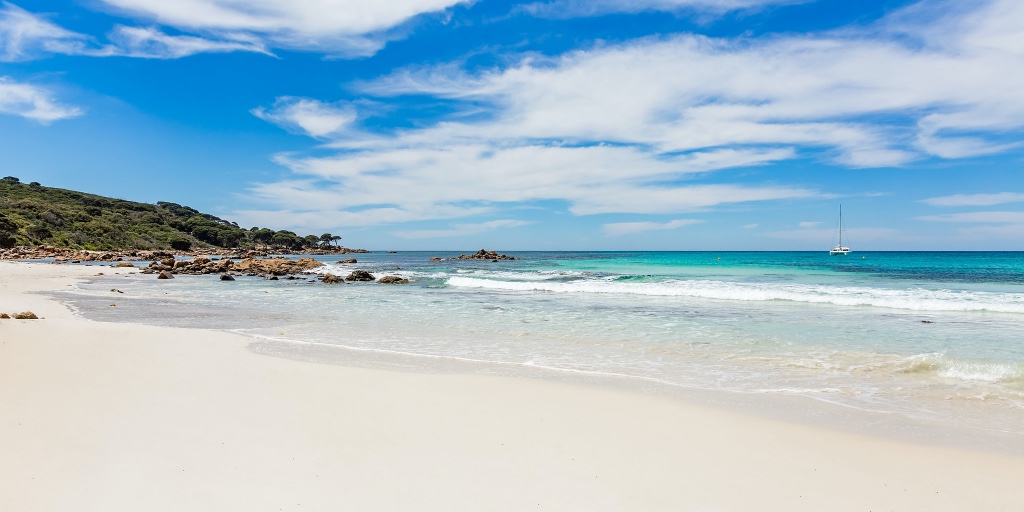 94. TUCKEROO PARK
Nudgee Beach, QLD
93. SURFERS BEACH
Streaky Bay, SA
Long stretch of soft sand to walk for hours with your dog. Popular surfing spot amongst the locals.
DOG FRIENDLY ACCOMMODATION NEAR SURFERS BEACH
92. LONG BEACH
Maloney's Beach, NSW
DOG FRIENDLY ACCOMODATION NEAR LONG BEACH
91. OLD BAR BEACH
Old Bar, NSW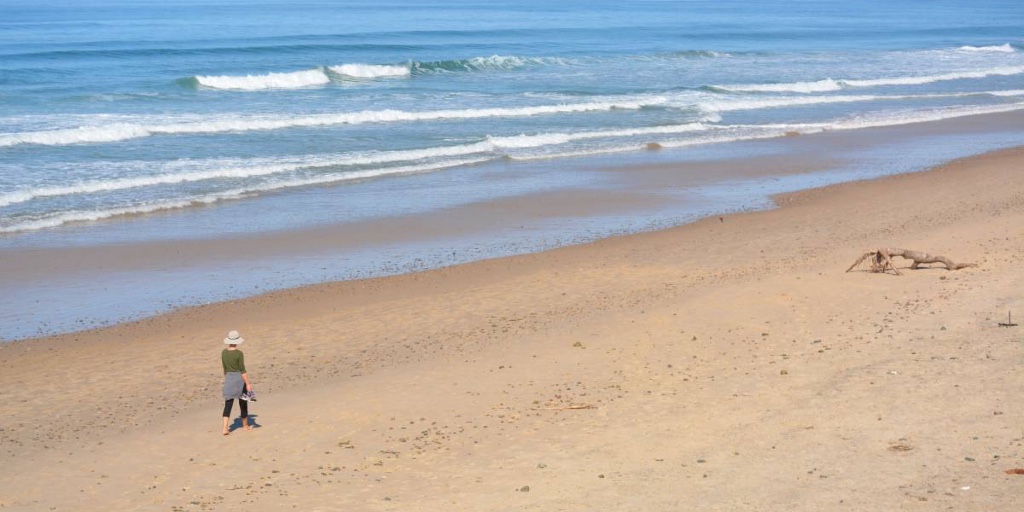 24h off leash beach with plenty of sand to run and play in the NSW Central Coast.
90. BREAMLEA OFF LEASH BEACH
Breamlea, VIC
89. ENTRANCE NORTH BEACH
Entrance, NSW
88. FOUR MILE BEACH
Port Douglas, QLD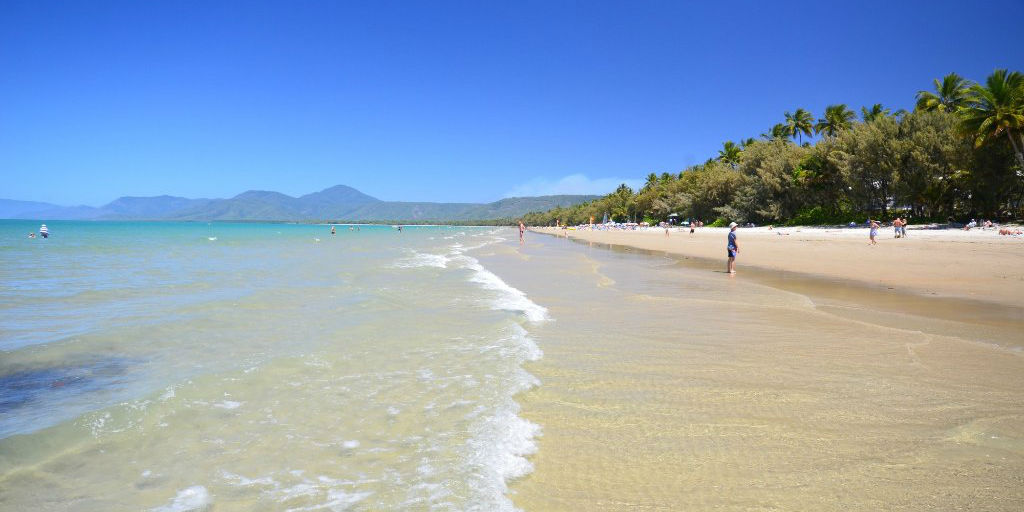 Dogs are welcome off leash at the southern end of the stunning Four Mile Beach, south of the Cowrie Street beach entrance
87. URANGAN FORESHORE
Urangan, QLD
86. BOAMBEE BEACH
Coffs Harbour, NSW
DOG FRIENDLY ACCOMMODATION NEAR BOAMBEE BEACH
85. HUNGRY HEAD BEACH
Urunga, NSW
84. HUSKISSON BEACH
Huskisson, NSW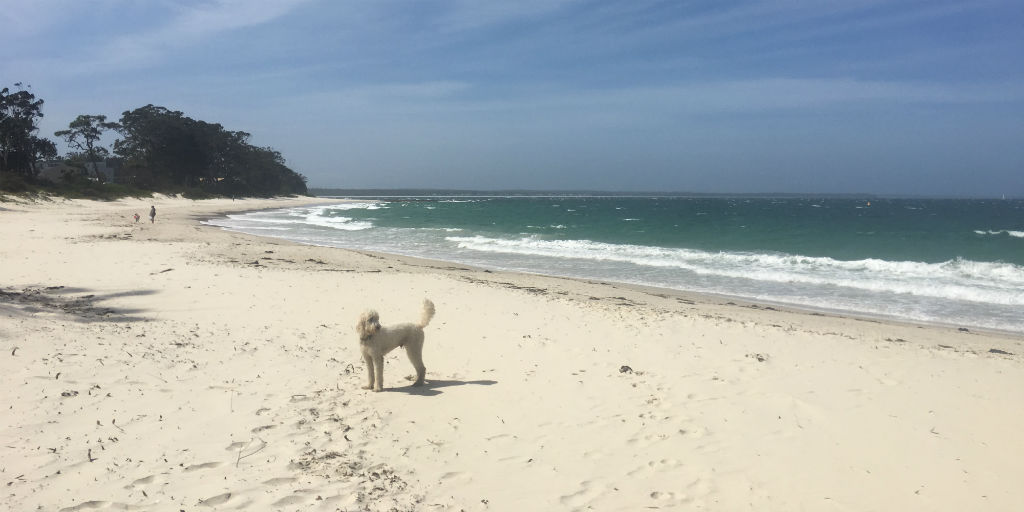 Endless white sand, shallow waters and clam waves to play with. Water is unbelievably clear all year round. The beach is timeshare as it does get very busy with families during the day.
DOG FRIENDLY ACCOMODATION NEAR HUSKISSON
83. SOUTH POTTSVILLE BEACH
Pottsville, NSW
82. PORT GEOGRAPHE BEACH
Wonnerup, WA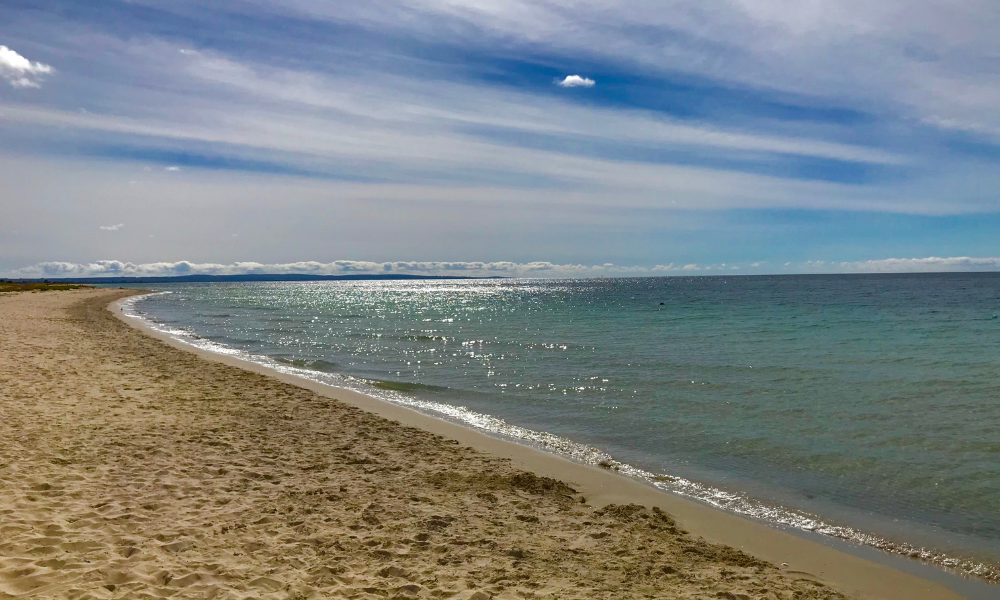 Remote beach between Geographe and Wonnerup is long stretch of sandy beach for you and your dog to explore. Dogs welcome off the leash at all times.
DOG FRIENDLY ACCOMMODATION NEAR PORT GEOGRAPHE BEACH
81. SOMERTON PARK BEACH
North Brighton, SA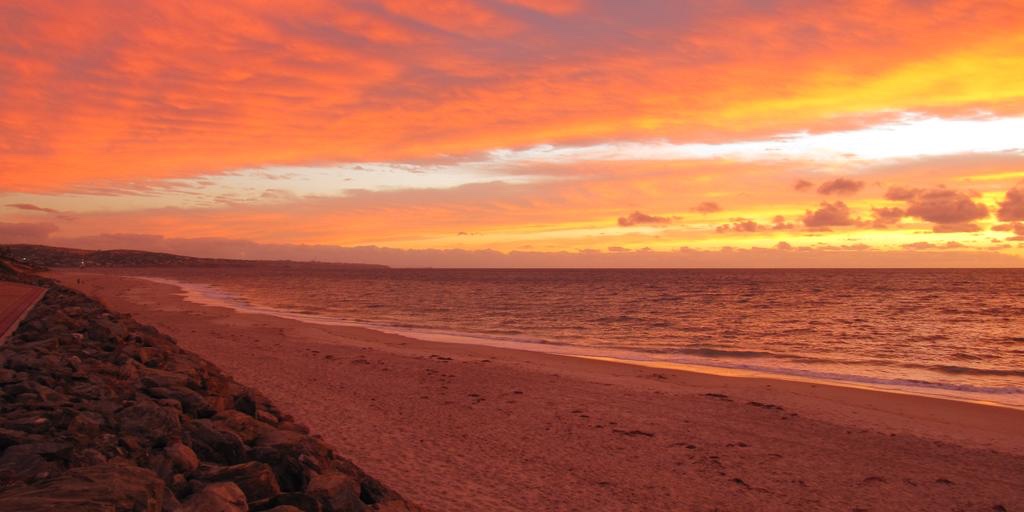 This long stretch of over 7km of continuous sand is a beautiful spot to take your dog for a walk, run, play, swim… you name it. There is always new friends to meet and places to sniff.
80. DIAMOND BEACH
Manning Valley, NSW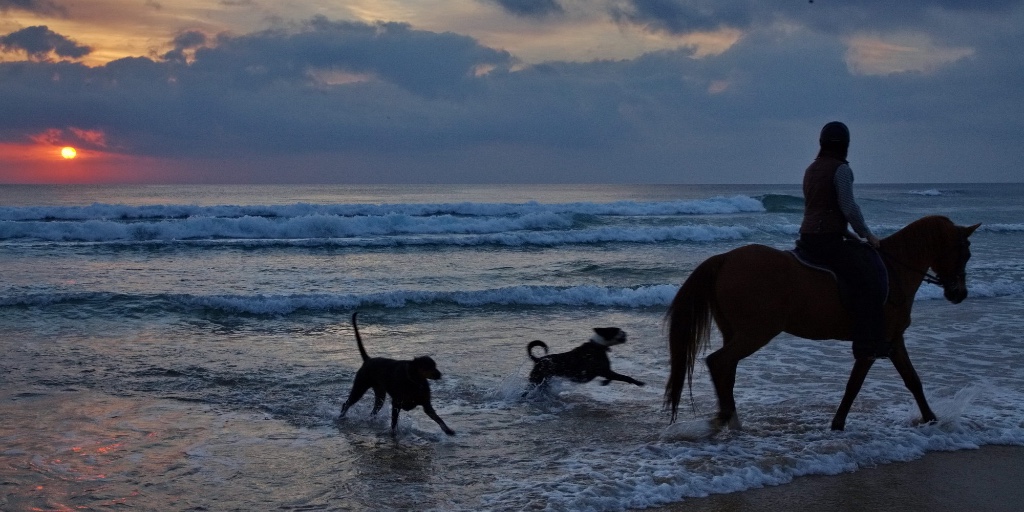 Beautiful and super long dog friendly Diamond Beach is a must visit if you are passing by or visiting the stunning Manning Valley or Great Lakes Regions. Dogs, horses, families… all enjoying the summer days in piece and harmony.
DOG FRIENDLY ACCOMMODATION NEAR DIAMOND BEACH
79. PARADISE POINT
Paradise Point, QLD
78. PORTARLINGTON BEACH
Portarlington, VIC
77. RIVER ROAD RESERVE
Shoalhaven Heads, NSW
76. CANOE POINT
Tannum Sands, QLD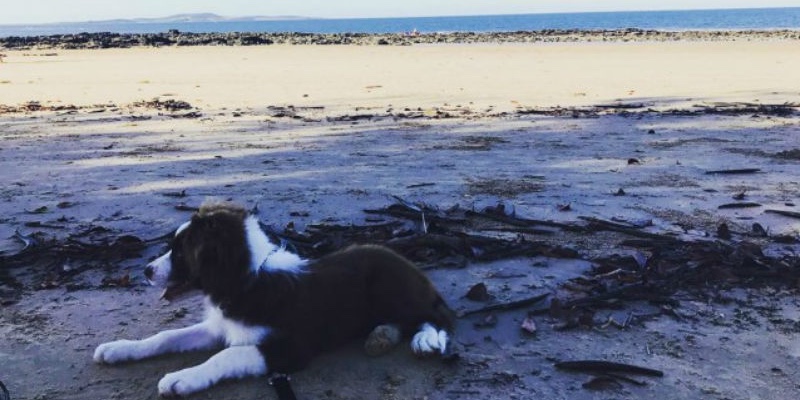 Canoe Point is a 24h off leash beach in Tannum Sands. Let your dog run freely off-leash on the sand and jump in the water for a refreshing dip!
75. FALCON FORESHORE
Mandurah, WA
74. BOMBO BEACH
Bombo Beach, NSW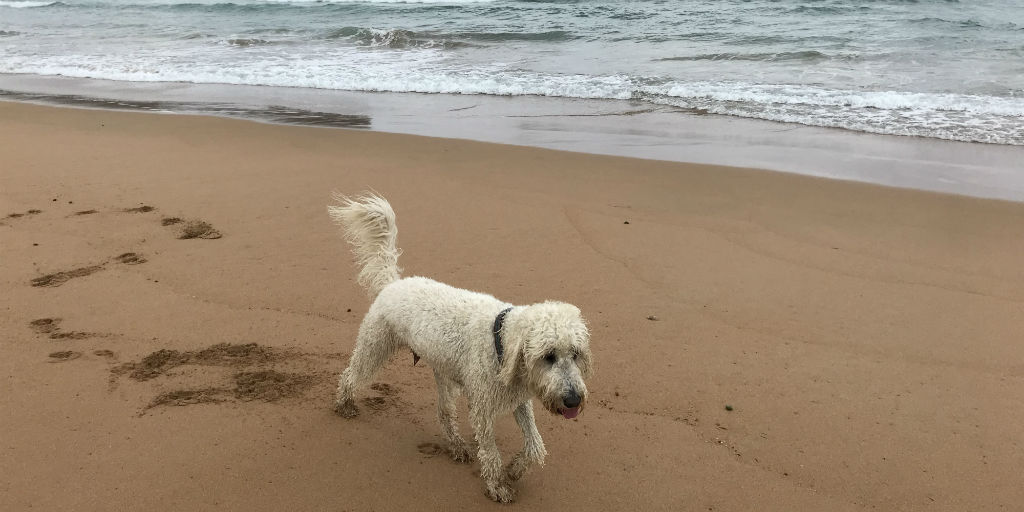 73. GOOLWA TO MIDDLETON BEACH
Goolwa Beach, SA
72. SCOTTS HEAD
Scotts Head, NSW
71. JONES BEACH
Kiama, NSW
70. RABY BAY
Cleveland, QLD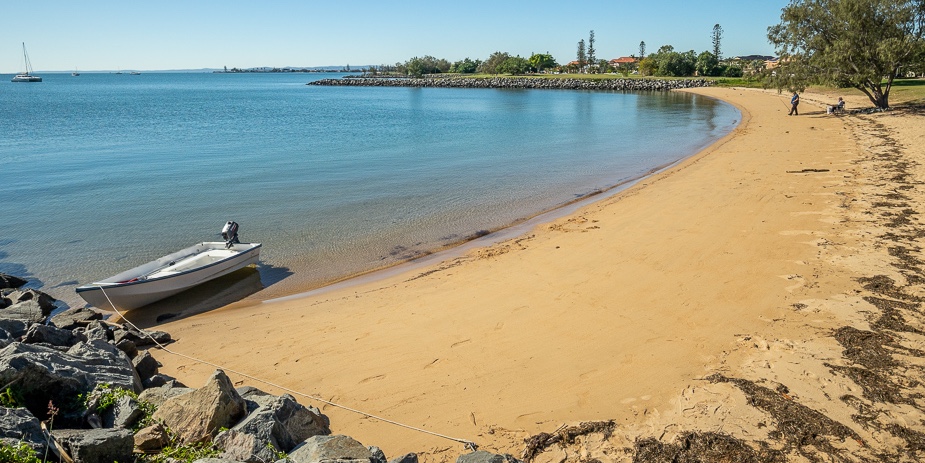 Beautiful soft sand 24h off leash Dog Friendly Beach in Cleveland. Area is unfenced so your dog can freely enjoy the beach!
69. BACK BEACH
Bremer Bay, WA
68. BUDDINA BEACH
Buddina, QLD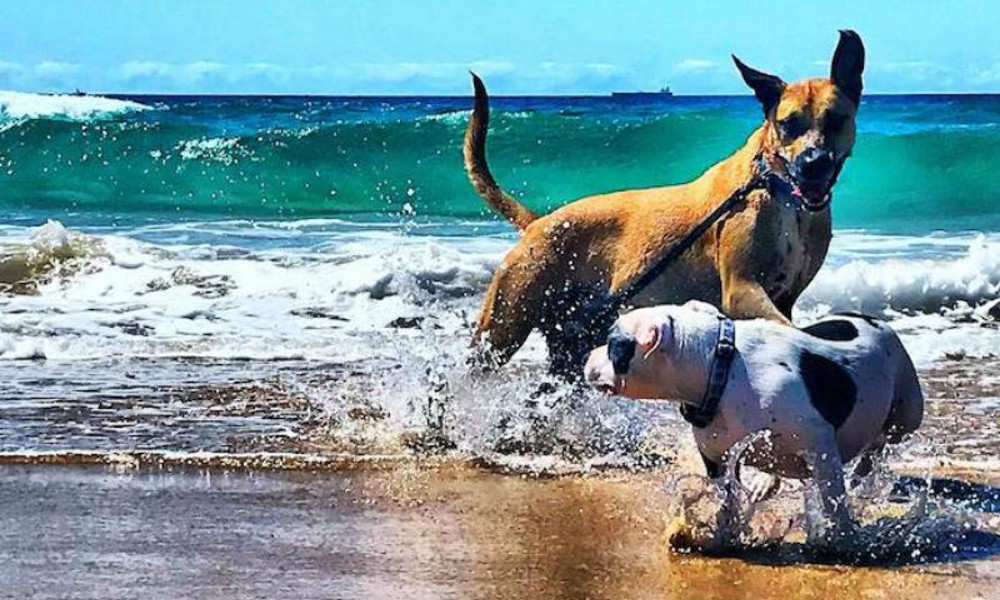 DOG FRIENDLY ACCOMMODATION NEAR BUDDINA BEACH
67. SEVEN MILE BEACH
Lennox Head, NSW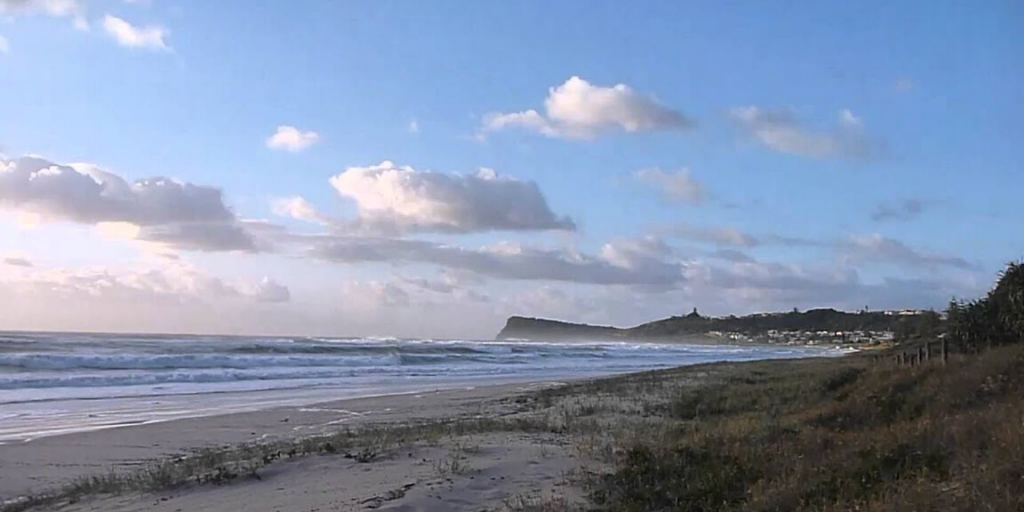 66. LIONS PARK
Pambula, NSW
65. NORTH BROULEE BEACH
Broulee, NSW
64. PUCKEY'S OFF LEASH AREA
North Wollongong, NSW
63. PRETTY POINT
Malua Bay, NSW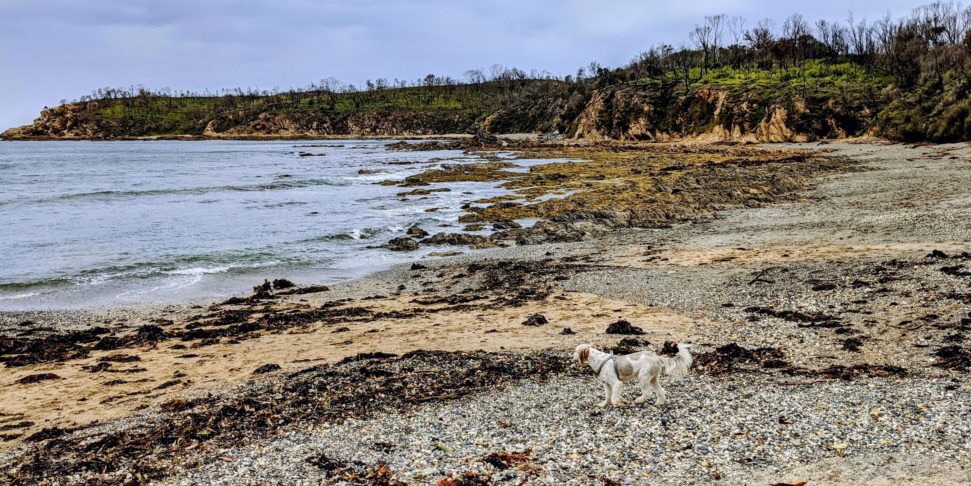 62. BLACKWATTLE BAY
Glebe, NSW
DOG FRIENDLY ACCOMMODATION NEAR BLACKWATTLE BAY
61. WERRI BEACH
Gerringong, NSW
60. COLLIERS BEACH
Mollymook, NSW
59. HORDERNS BEACH
Bundeena, NSW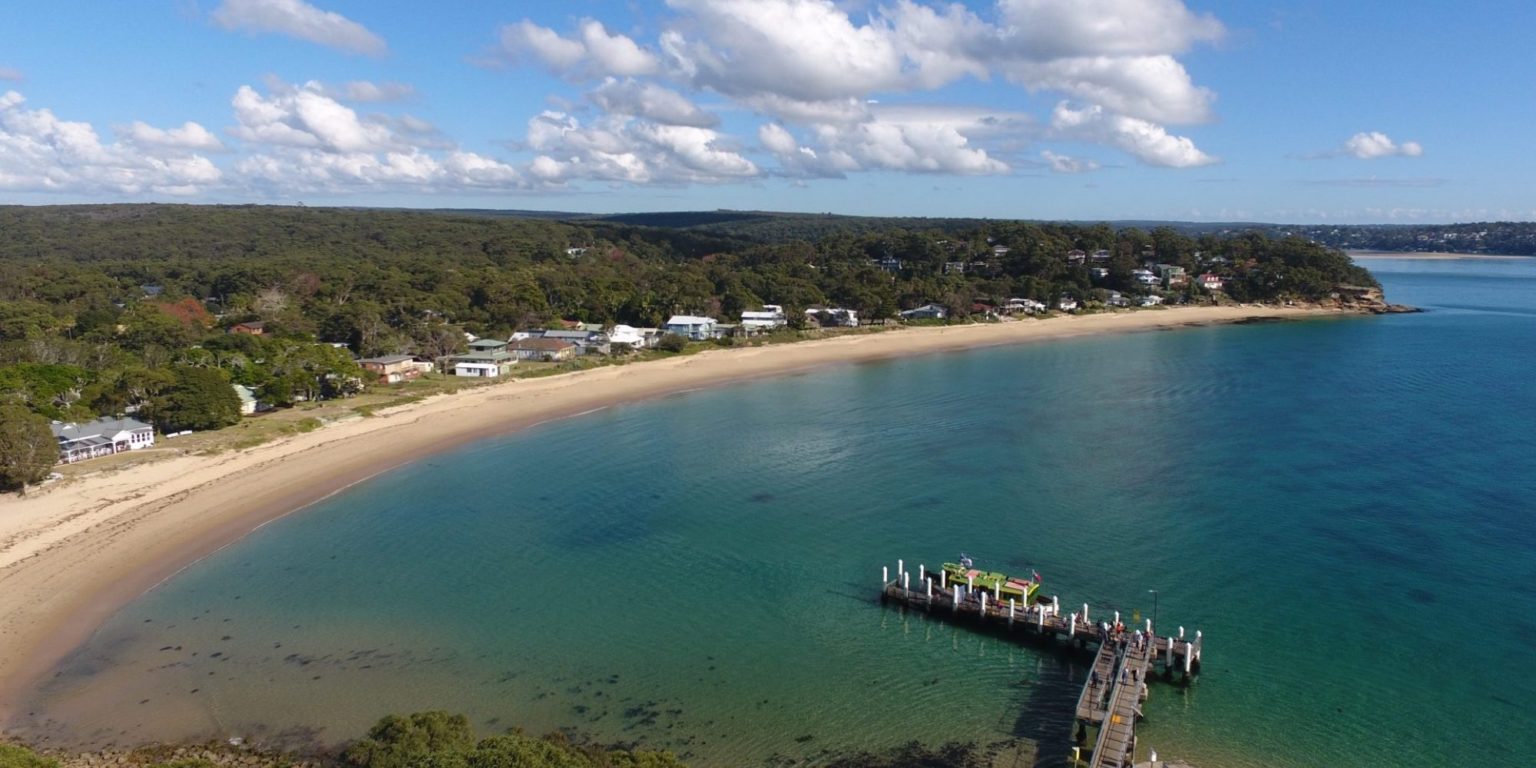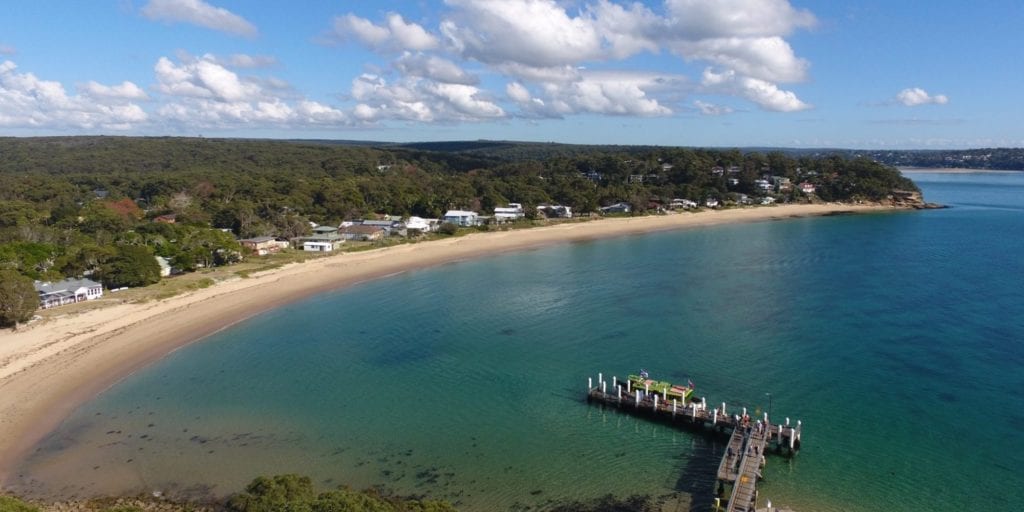 Dog Friendly Beach at Horderns Beach is a stunning place to take your dog for a day trip. Dogs have access to the water, however check the changing timeshares carefully before going. To avoid sitting in the car for hours, why don't you take the ferry from Cronulla. Yes, it is dog friendly as well. One of the very few public transports in Sydney that allow dogs on board. Bundeena Art House is a beautiful dog friendly accommodation for you to spend the entire weekend.
DOG FRIENDLY ACCOMMODATION NEAR HORDERNS BEACH
58. CABLE BEACH
Cable Beach, WA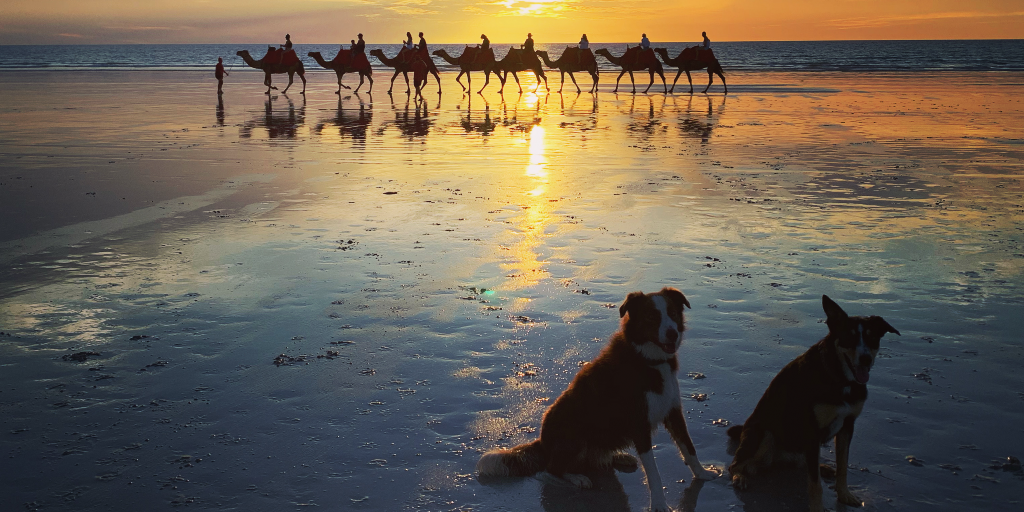 One of the most iconic beaches in Australia and yes dogs are most welcome as well. Just make sure they are comfortable with the camels passing by 😉
57. SPIT
Ballina, NSW
56. ULLADULLA HARBOUR
Ulladulla, NSW
55. HORSESHOE BEACH
Newcastle, NSW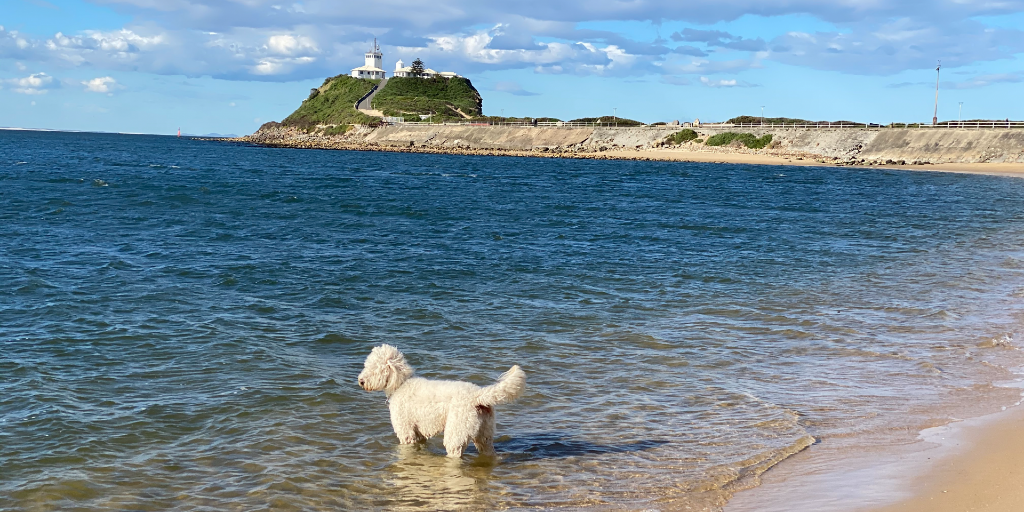 Great protected beach in Newcastle to enjoy the sand and calm waters of the harbour. You can even see the sand dunes of Port Stephens in the distance.
54. WHITES BEACH
Torquay, VIC
53. DURRAS MAIN BEACH
South Durras, NSW
52. TATHRA BEACH
Tathra, NSW
51. NORTH SHORE BEACH
Twin Waters, QLD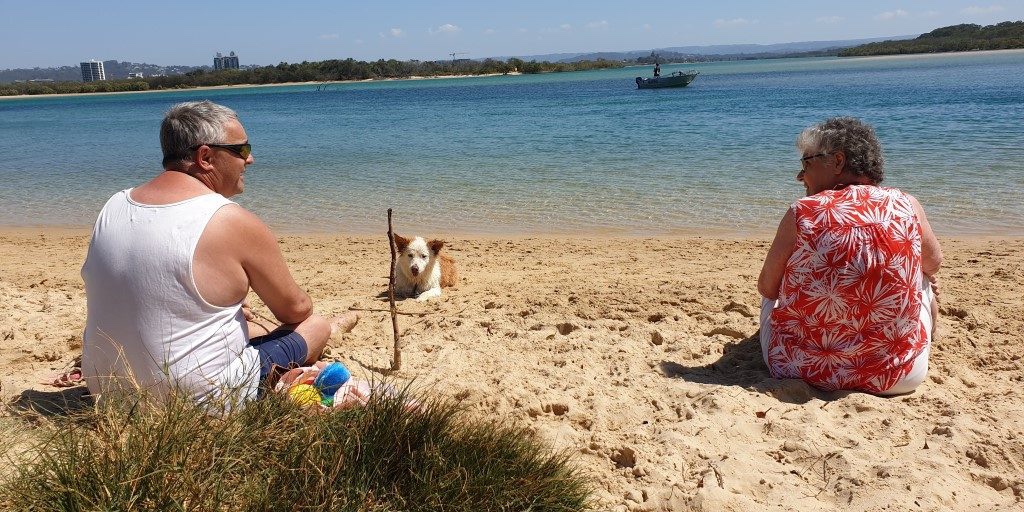 At the southern tip of Mudjimba, North Shore Off-Leash Beach is arguably the Sunshine Coast's wildest, most beautiful slice of paradise for dogs. Extending from the beach entrance 500m south of the Twin Waters patrolled area all the way to the Maroochy River, not only does it offer a vast expanse of fine white sand but standing sentry at the mouth of the river is the mysterious rocky outcrop Pincushion Island
DOG FRIENDLY ACCOMMODATION NEAR NORTH SHORE BEACH
50. SOUTH FINGAL HEAD
Kingscliff, NSW
49. QUEENS BEACH
Scarborough, QLD
48. NORTH AVOCA BEACH
Avoca, NSW
47. NORTH COTTESLOE BEACH
Swanbourne, WA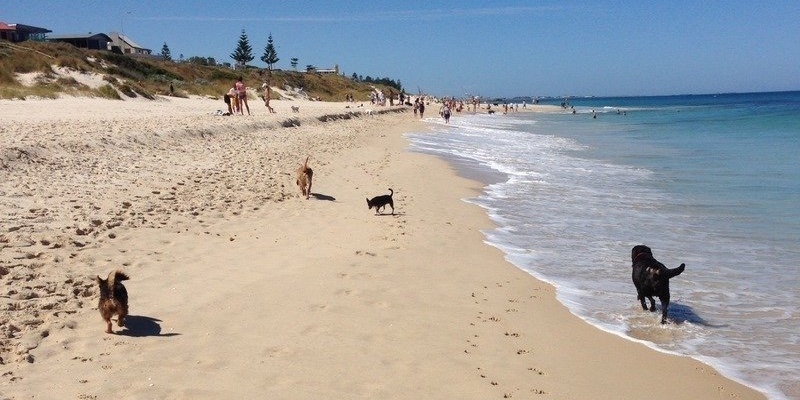 46. MOSMAN-LEIGHTON BEACH
North Fremantle, WA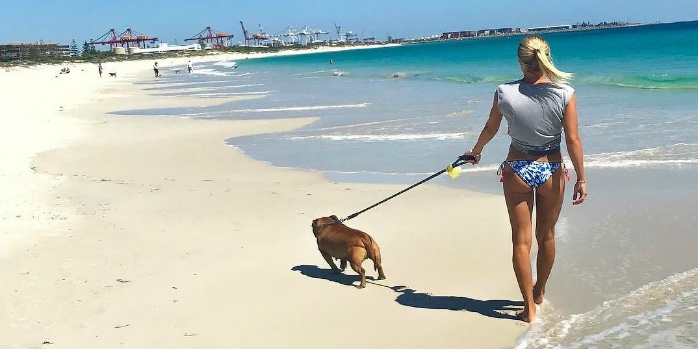 45. NARRAWALLEE BEACH
Narrawallee, NSW
DOG FRIENDLY ACCOMMODATION NEAR NARRAWALLEE BEACH
44. THE SPIT
Main Beach, QLD
43. LAKES BEACH
Budgewoi, NSW
42. HOME BEACH
North Stradbroke Island, QLD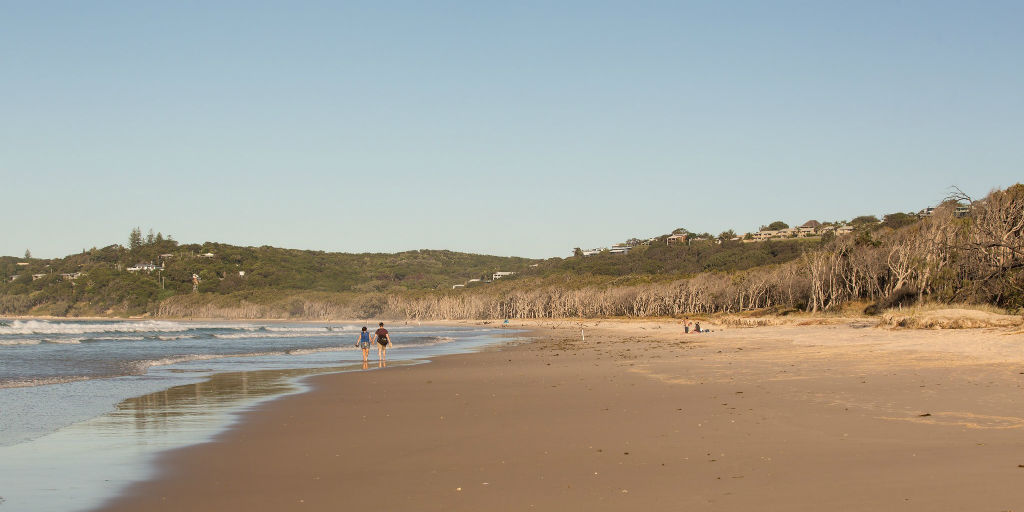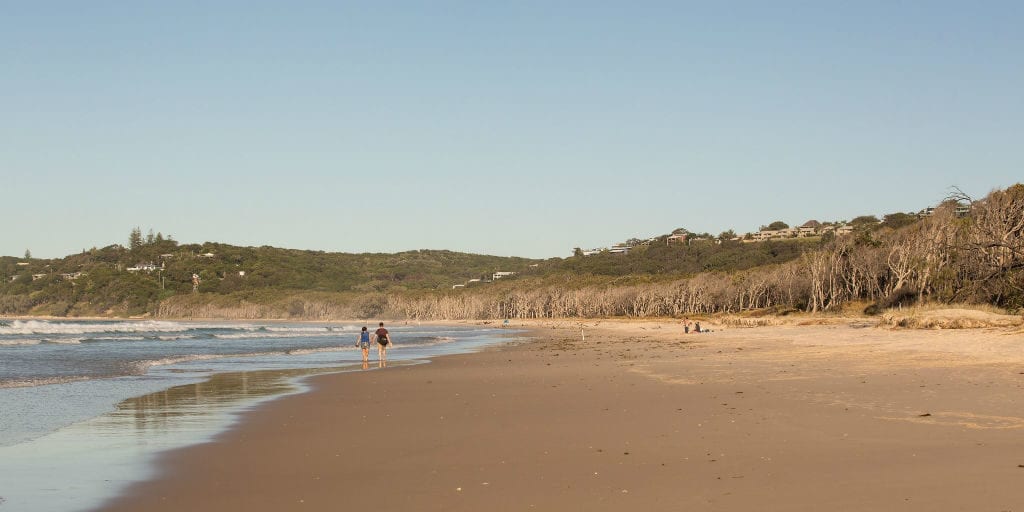 With glorious stretches of white sand and crescent bays, Stradbroke Island is a paradise that's ideal for any family, including the furry members, Home Beach in North Stradbroke is dog friendly and allows off leash along the whole stretch. The beach extends for around a kilometre from Cylinders Beach Headland to Adder Rock.
41. ALTONA DOG BEACH
Seaholme, VIC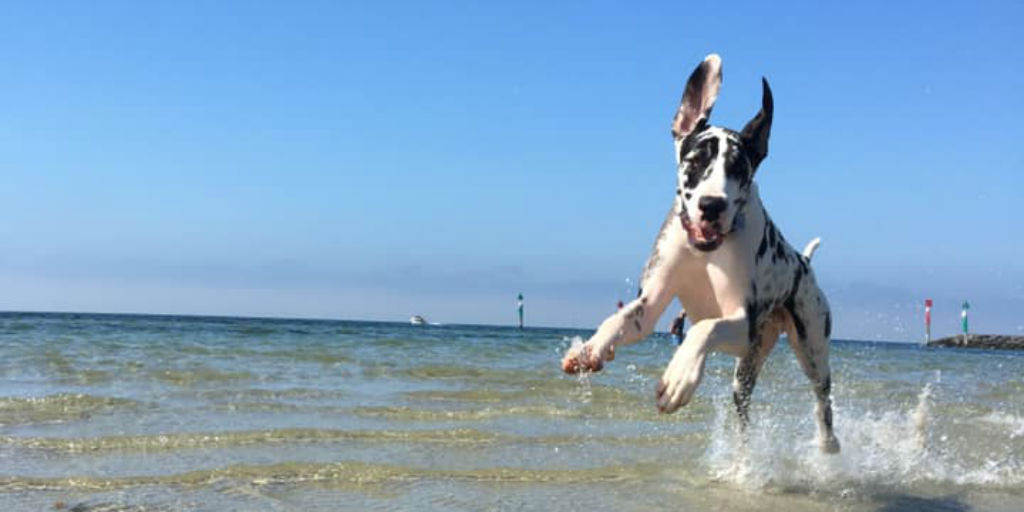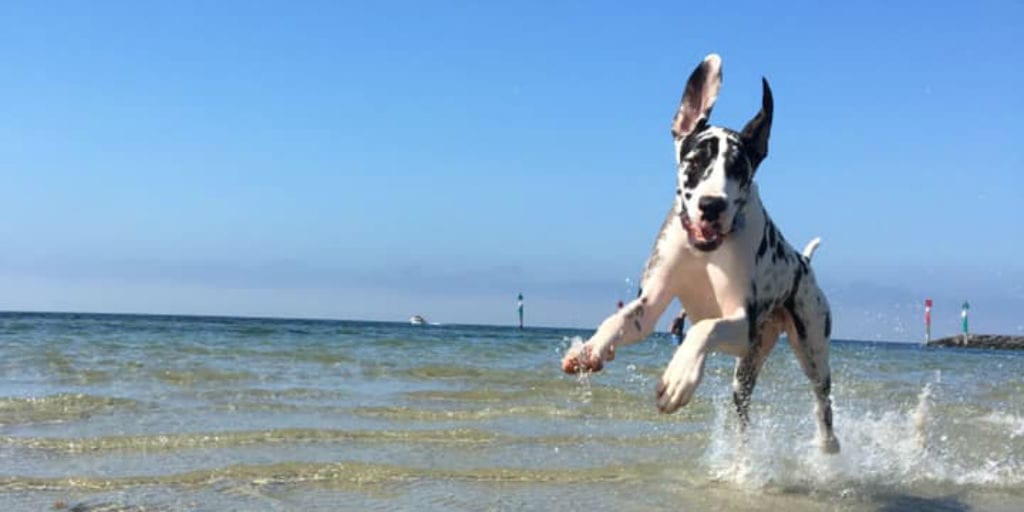 Beautiful 24h Dog Friendly Beach in Altona right next to the P A Burns reserve dog park.
40. SEVEN MILE BEACH
Shoalhaven Heads, NSW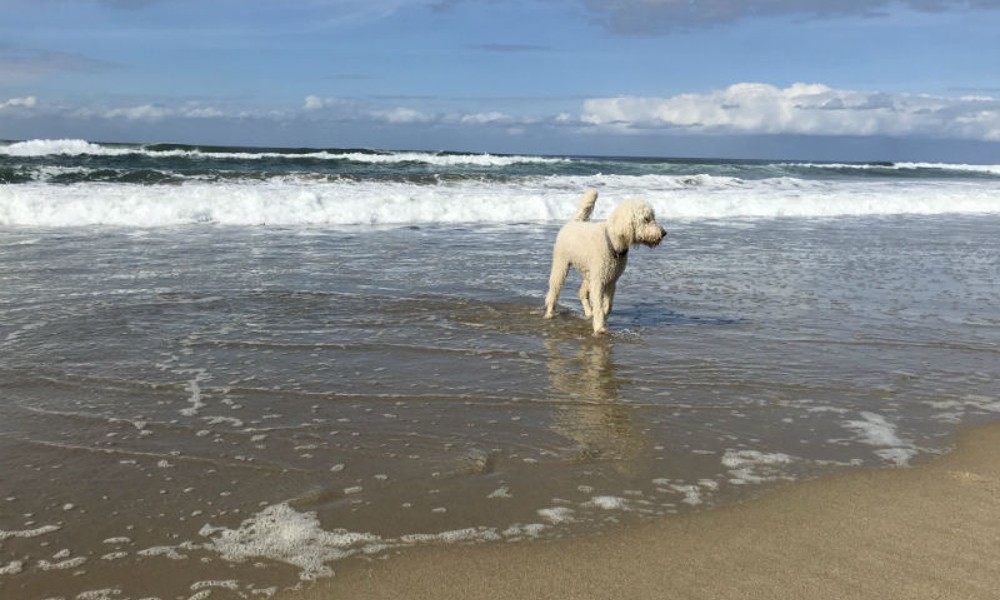 Long stretch of ocean front for your pup to explore. Be aware the currents and swell can be very strong and particularly on high tide it is better to keep your dog on the beach and out of the water.
DOG FRIENDLY ACCOMMODATION NEAR SEVEN MILE BEACH
39. TALLEBUDGERA BEACH
Palm Beach, QLD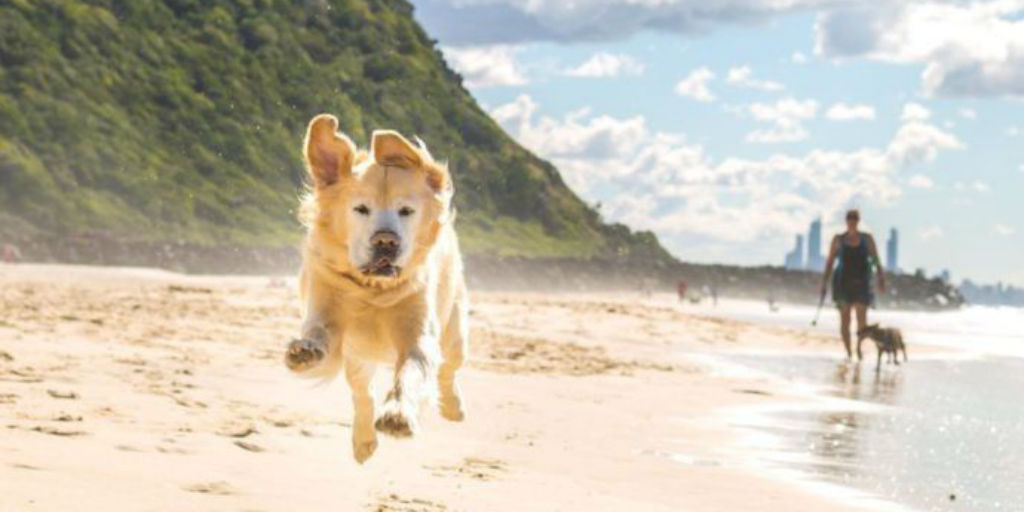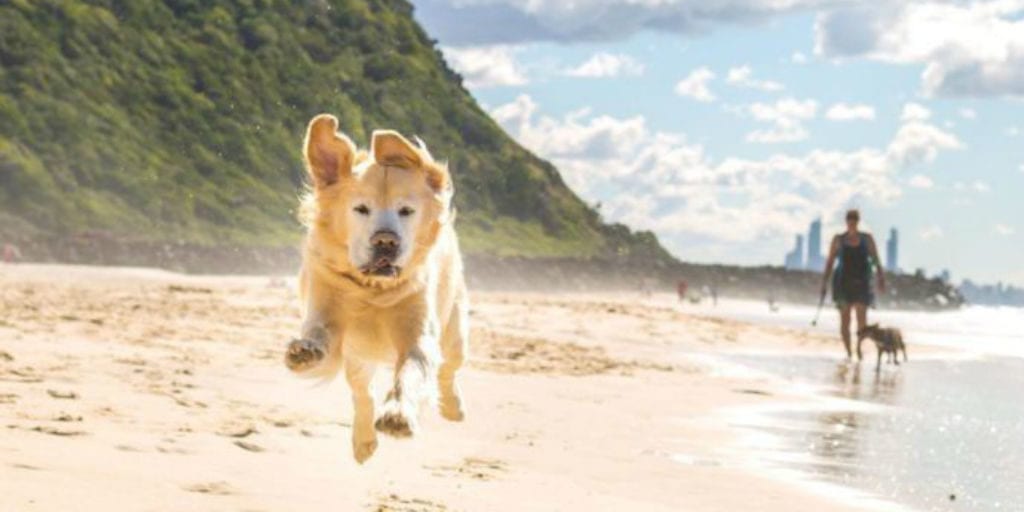 One of Gold Coasts best kept doggie secret! Take your dog for a swim at Tallebudgera off leash beach. This well-loved spot by the locals is a tucked in half beach/half creek destination perfect for your pup to get their daily source of exercise. Park at the Tallebudgera Leisure center and walk with your pup on their leash until your reach the northern end of Palm Beach. For a longer stay in the Gold Coast, Studio Apartment at the Quest Robina is a great option for you and your pooch,
DOG FRIENDLY ACCOMMODATION NEAR TALLEBUDGERA BEACH
38. MAIN BEACH
Merimbula, NSW
37. SMITH'S BEACH
Yallingup, WA
36. TALLOW BEACH
Suffolk Park, NSW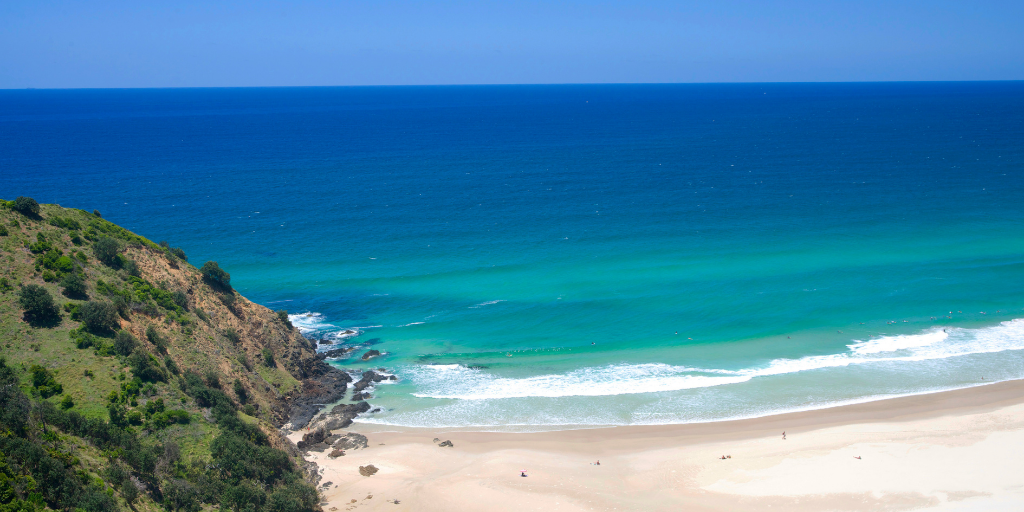 Tucked away from the hustle of the nearby Byron Bay, Tallow Beach is something you really need to see. Endless stretch of soft sand provides plenty of room to play with your pup.
DOG FRIENDLY ACCOMMODATION NEAR TALLOW BEACH
35. CLIFTON GARDENS
Mosman, NSW
DOG FRIENDLY ACCOMMODATION NEAR CLIFTON GARDENS
34. MANLY LAGOON
Manly, NSW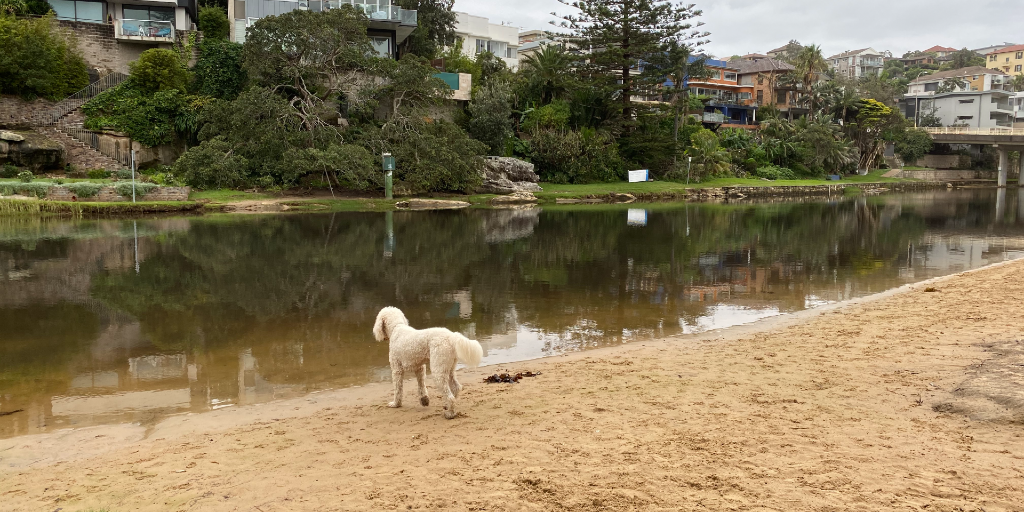 Popular spot with the locals to come and relax. Water can get a little dirty at times so be prepared to give your dog a little rinse afterwards. Great small local beach to have a rumble with other like-minded doggies.
33. MM BEACH
Port Kembla, NSW
32. FLAHERTYS BEACH
Point Turton, SA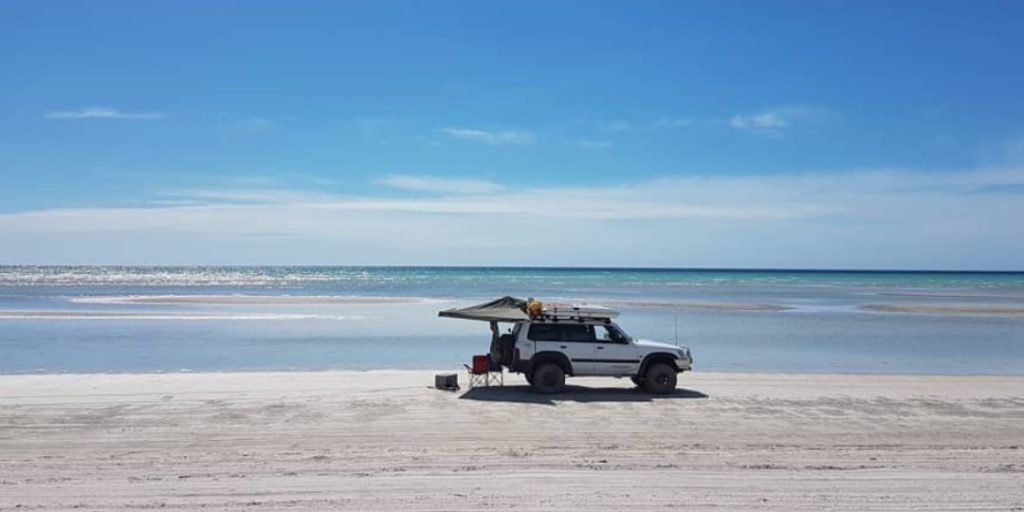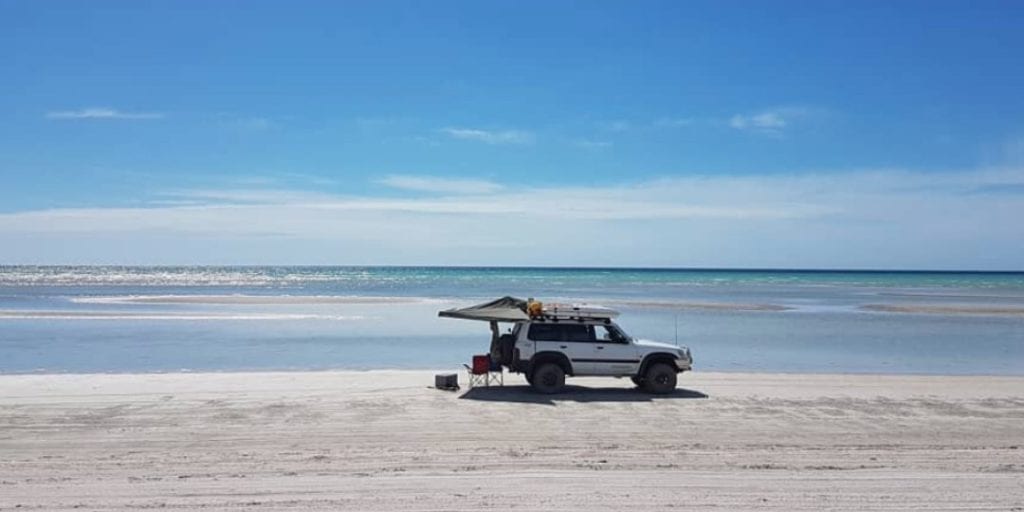 In a northern pocket on the Peninsula, just off the highway, lies a local favourite. Flaherty's Beach is a sandy white beach that's the ultimate playground for both kids and adults. The shallows make it a great swimming and fishing spot, and if you're up for a drive on the beach, you're in luck. Make sure you take the PUBLIC road access from the Corny Point Road and Yorke Highway as other roads leading to the beach are actually private driveways!
31. NINE MILE BEACH
Tuncurry, NSW
30. MARCUS BEACH
Peregian Beach, QLD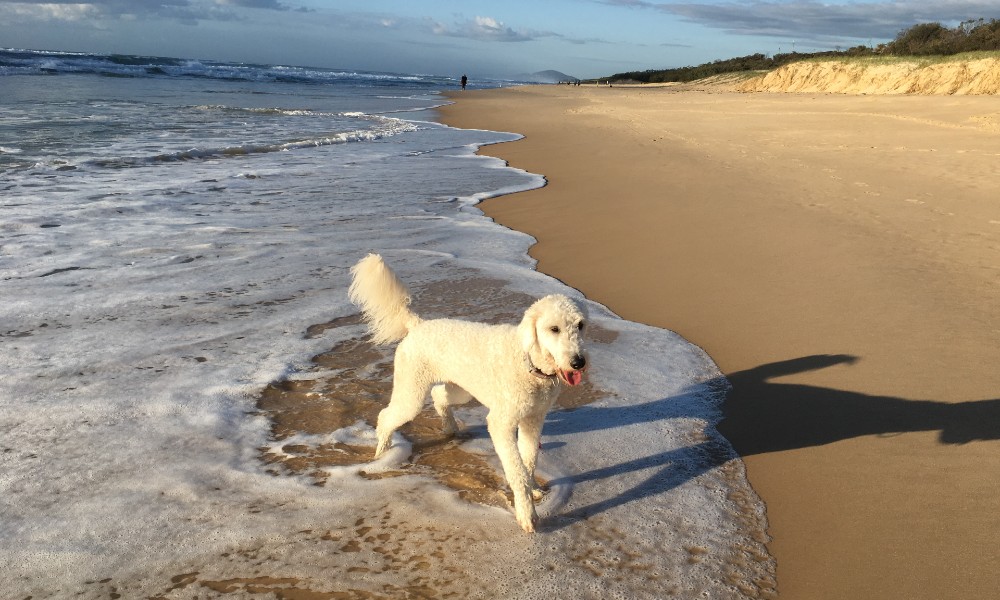 Stunning ocean beach in the Sunshine Coast to go for a long walk with your dog. Water is rather shallow for a swim but please keep an eye out for currents.
DOG FRIENDLY ACCOMMODATION NEAR MARCUS BEACH
29. SOUTH KINGSCLIFF BEACH
Kingscliff, NSW
28. WEST BEACH BOAT RAMP
Glenelg, SA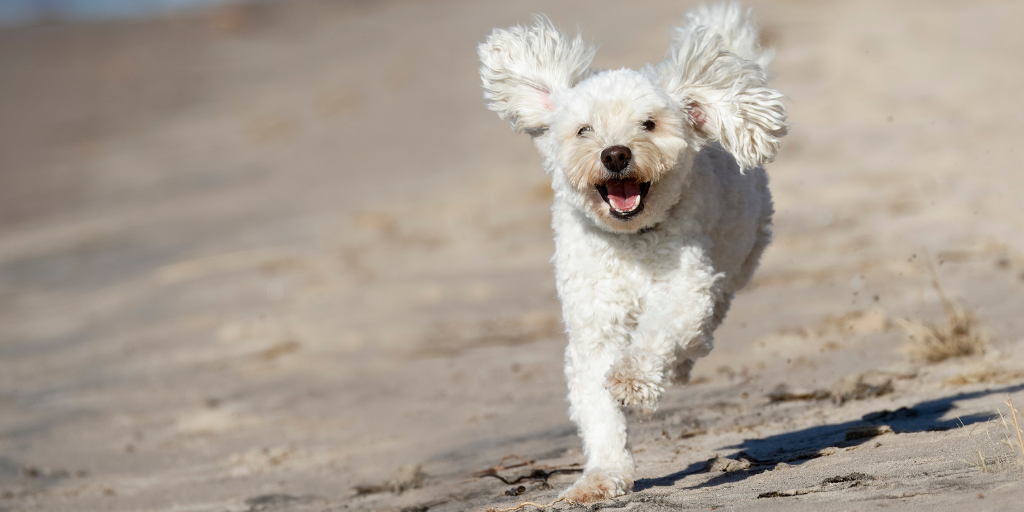 27. BRUNSWICK HEADS OFF LEASH BEACH
Brunswick Heads, NSW
26. CURRIMUNDI BEACH
Currimundi, QLD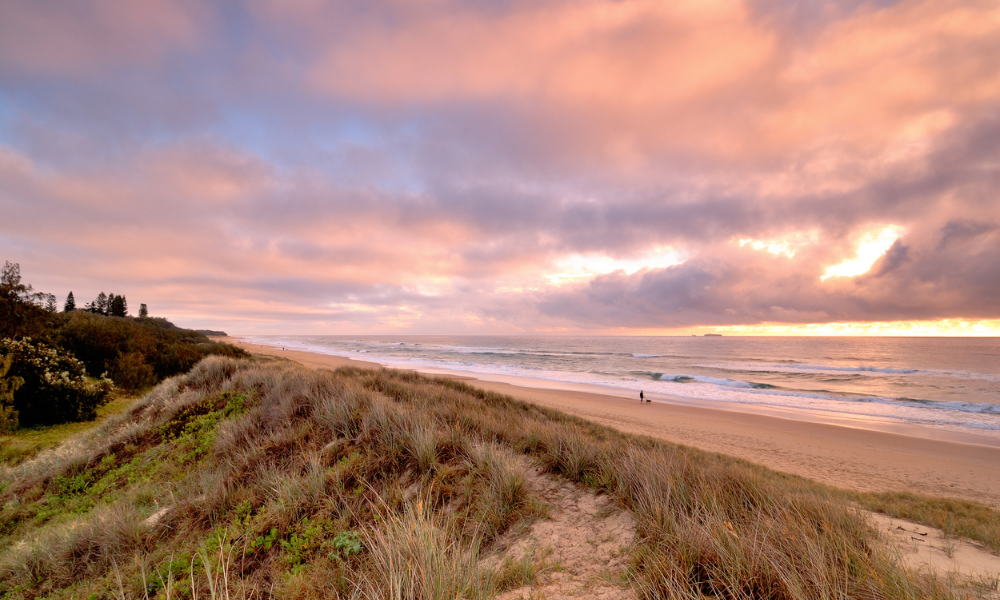 Popular dog beach with local residents, particularly to go for a morning walk before heading for a coffee on one of the many dog friendly cafes.
DOG FRIENDLY ACCOMMODATION NEAR CURRIMUNDI BEACH
25. WOODGATE BEACH NORTH
Woodgate, QLD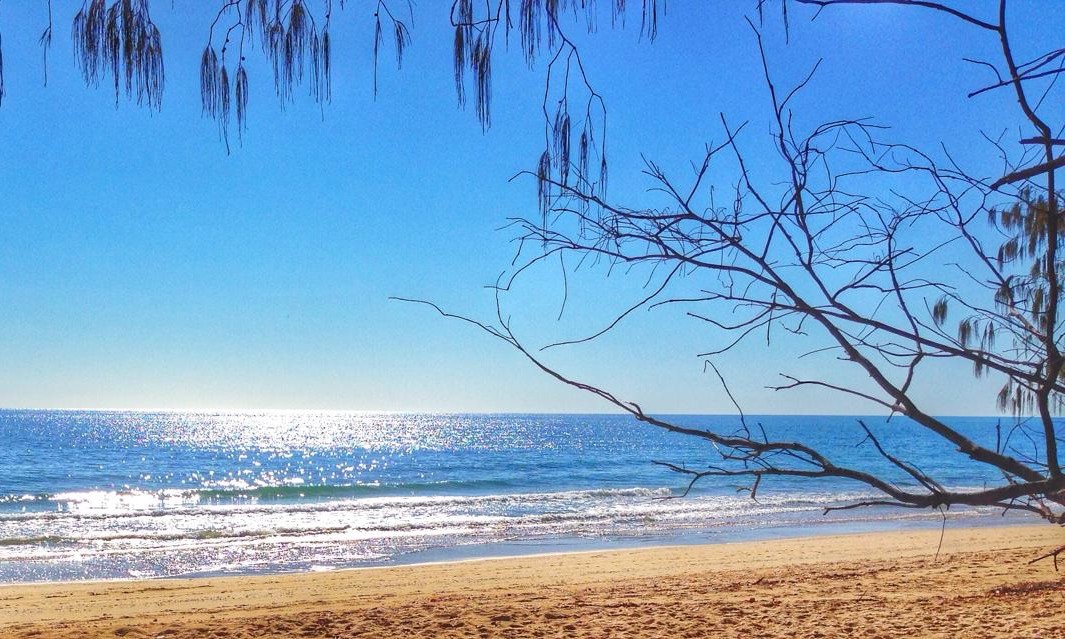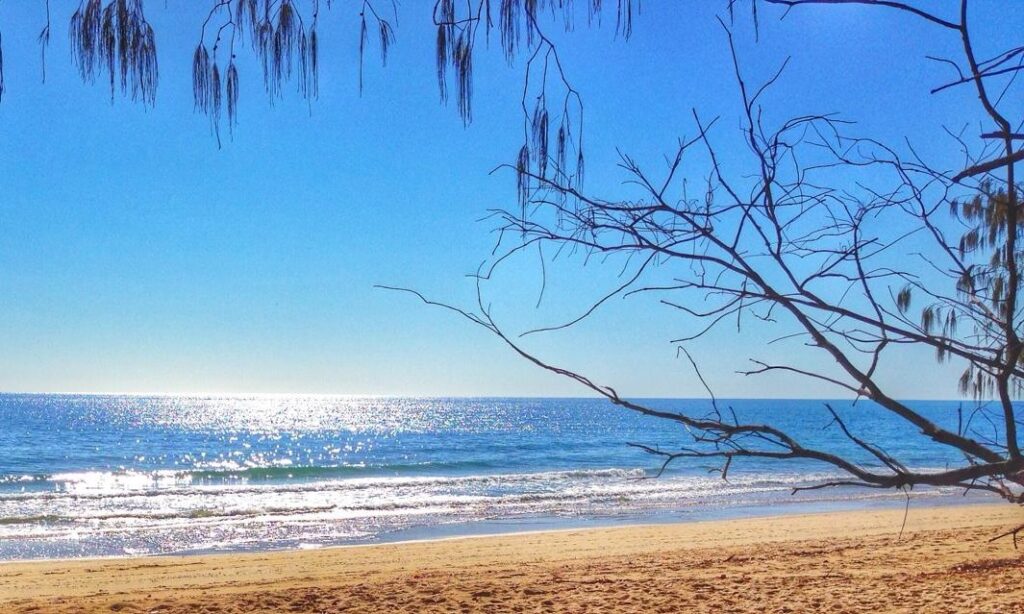 Off leash Dog Friendly Beach is from the bathing reserve and foreshore from a point seawards of the most northerly residence abutting the bathing reserve to the Theodolite Creek entrance.
24. AIRFORCE BEACH
Evans Head, NSW
23. BAGNALLS BEACH
Nelsons Bay, NSW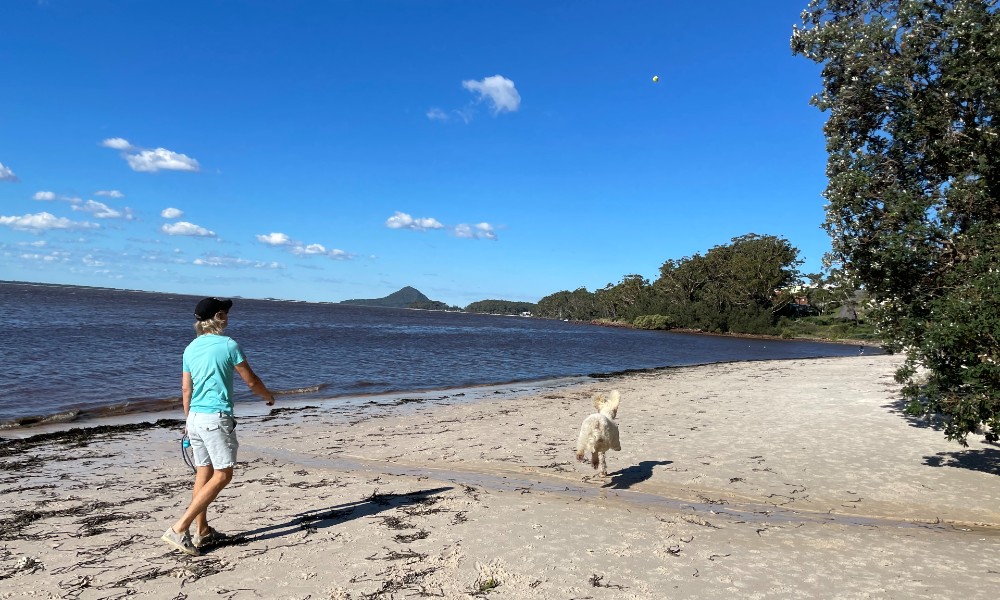 Great off leash beach right next door to Nelsons Bay. Shallow and protected waters with plenty of soft sand to run and play.
DOG FRIENDLY ACCOMMODATION NEAR BAGNALLS BEACH
22. BLACKSMITH'S BEACH
Blacksmith, NSW
Blacksmiths Dog Friendly Beach is part of Nine Mile Beach extending from the beach car park off Awabakal Avenue, northerly to the Belmont Golf Club boundary. Leash free at all times.
21. CULBURRA BEACH
Culburra Beach, NSW
Culburra beach is a long stretch of soft white sand and clear waters. As it is facing the open ocean it gets windy quite often. Great place to play with your pooch!
DOG FRIENDLY ACCOMMODATION NEAR CULBURRA BEACH
20. SHARKEY'S BEACH
Coledale, NSW
Access to this small off lead Dog Friendly Beach area is via Lawrence Hargraves drive. Beach is beautiful and although only a small part of it is off leash, it still provide enough space to run, play and swim!
19. PUTTY BEACH
Killcare, NSW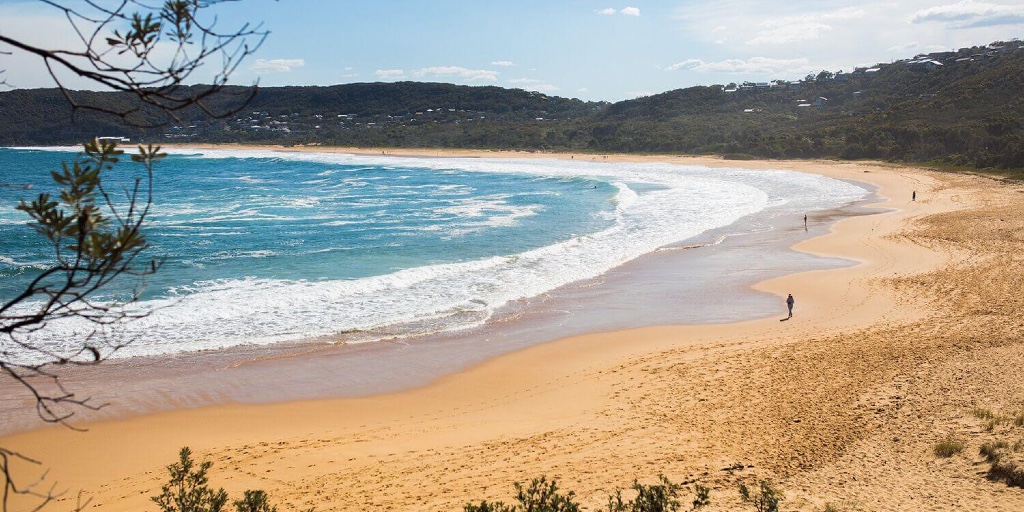 Dogs are welcome to exercise off leash in the centre section of this Dog Friendly Beach in Killcare.
18. SIRIUS COVE
Mosman, NSW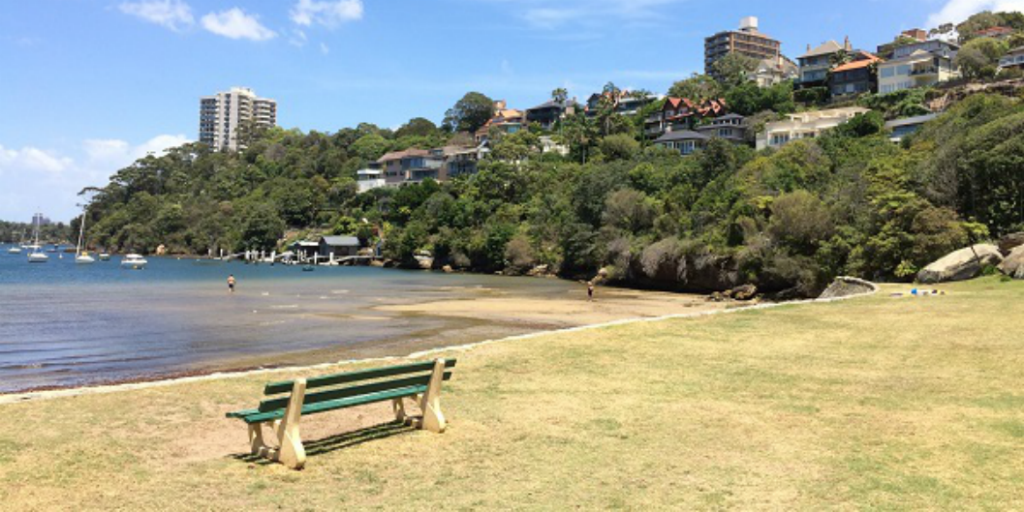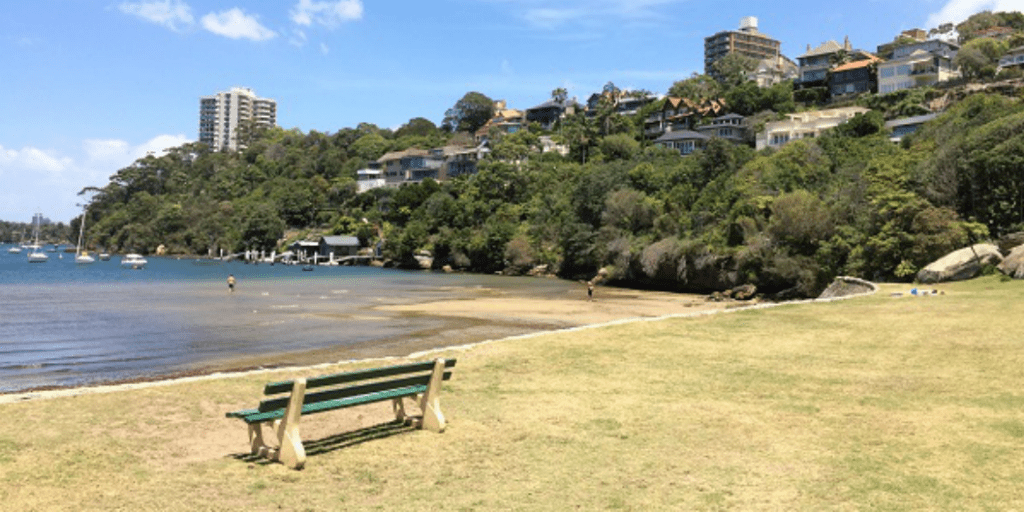 Great protected beach with shallow waters to play in. There is also a large green area next to the beach that is also off leash for the puppies that might need a break from the water.
17. CABARITA BEACH
Cabarita, NSW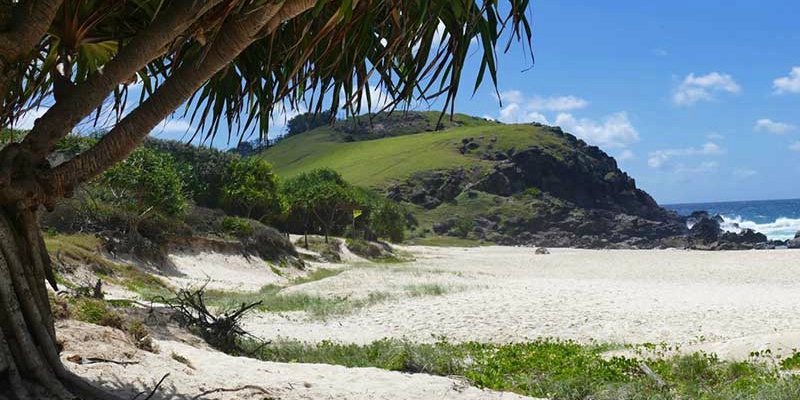 Off lead area on this Dog Friendly Beach is 200m south of Norries Headland to a point one kilometre north of Cudgera Creek.
16. PEARL BEACH
Pearl Beach, NSW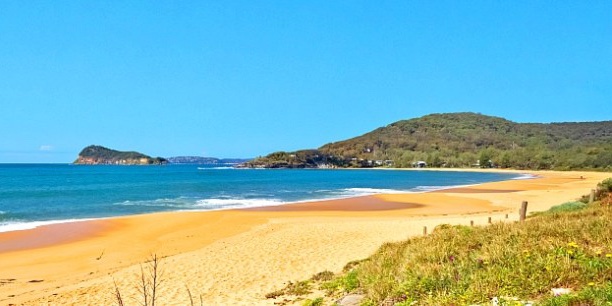 15. LITTLE AUSTINMER BEACH
Austinmer, NSW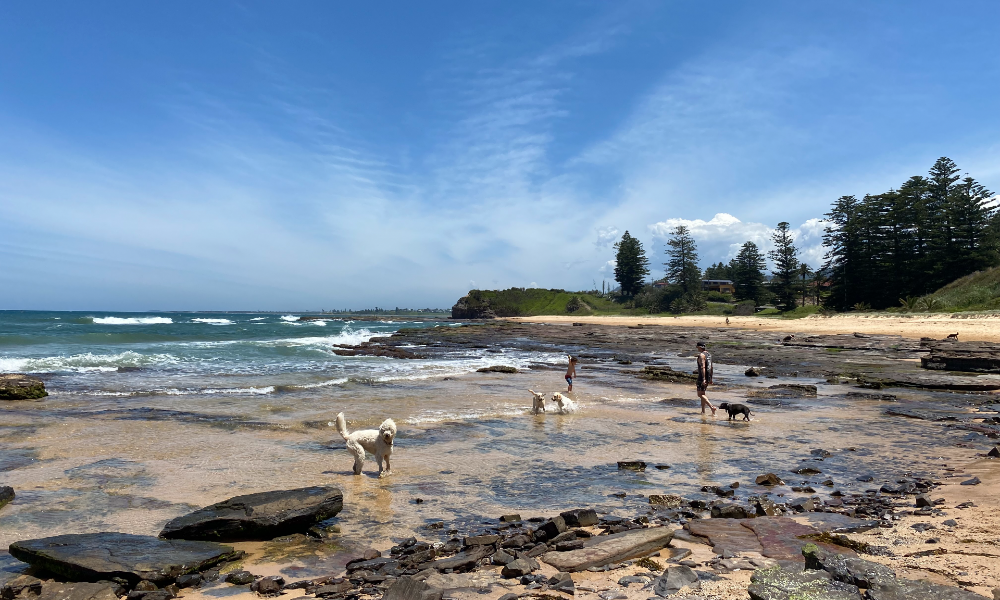 One of the best and safest dog friendly beaches in NSW Coal Coast (just north of Wollongong). Next Door Headlands Hotel is also dog friendly, making it a pawfect after swim place to relax.
14. MCCAULEYS BEACH
Thirroul, NSW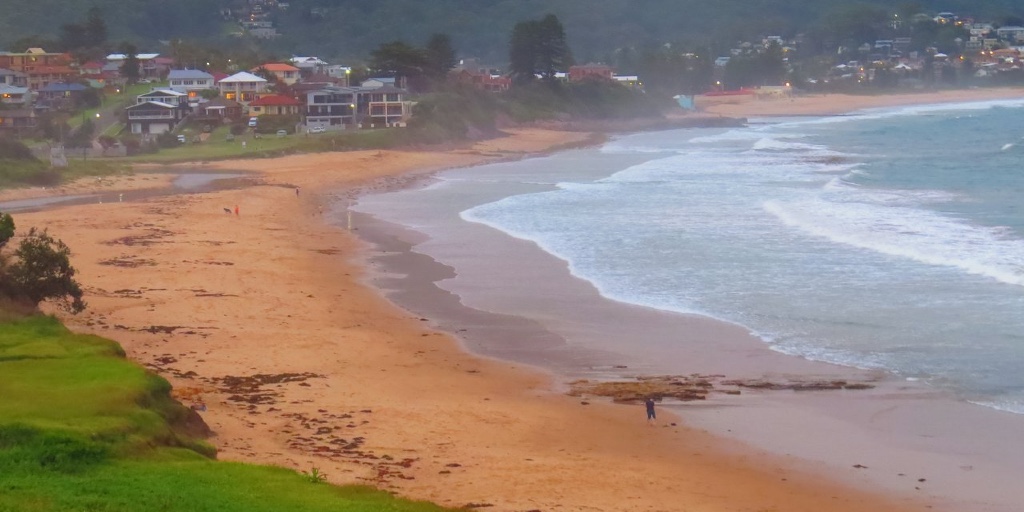 13. PATONGA BEACH
Patonga, NSW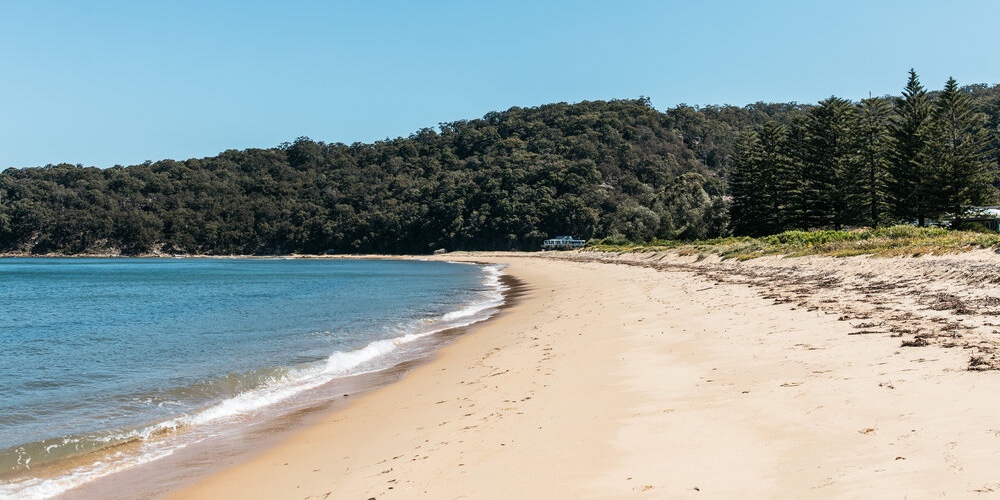 12. SHELLY BEACH
Toowoon Bay, NSW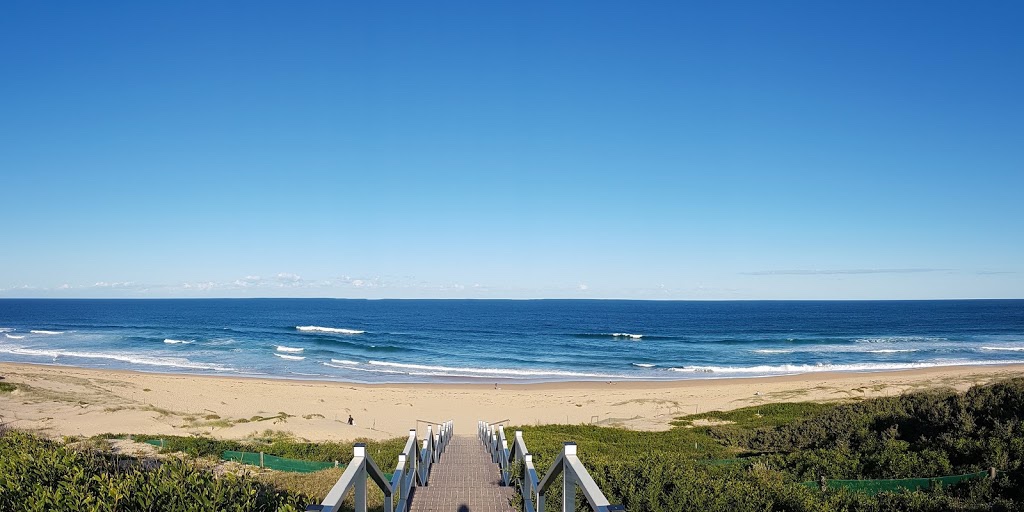 11. CURL CURL LAGOON
North Curl Curl, NSW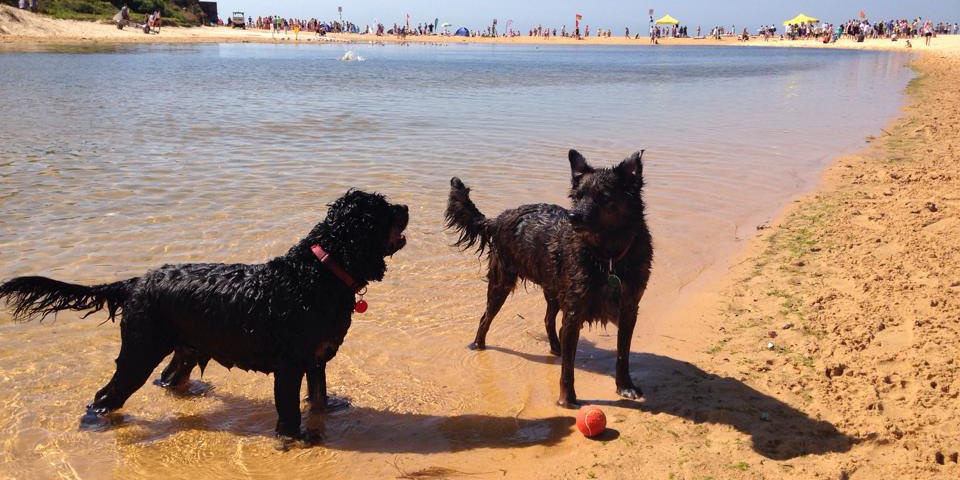 10. NELSONS BEACH
Vincentia, NSW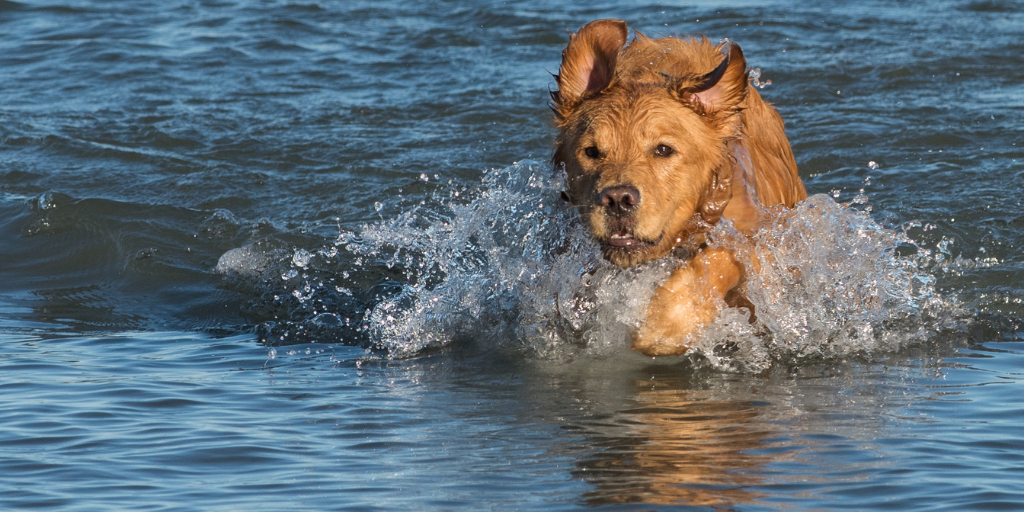 Nelsons Beach is a dog friendly beach in Vincentia (Jervis Bay). Enjoy endless white sand and beautiful calm waves protected by the iconic bay. Popular with locals as well as visiting pooches.
9. HAMS BEACH
Caves Beach, NSW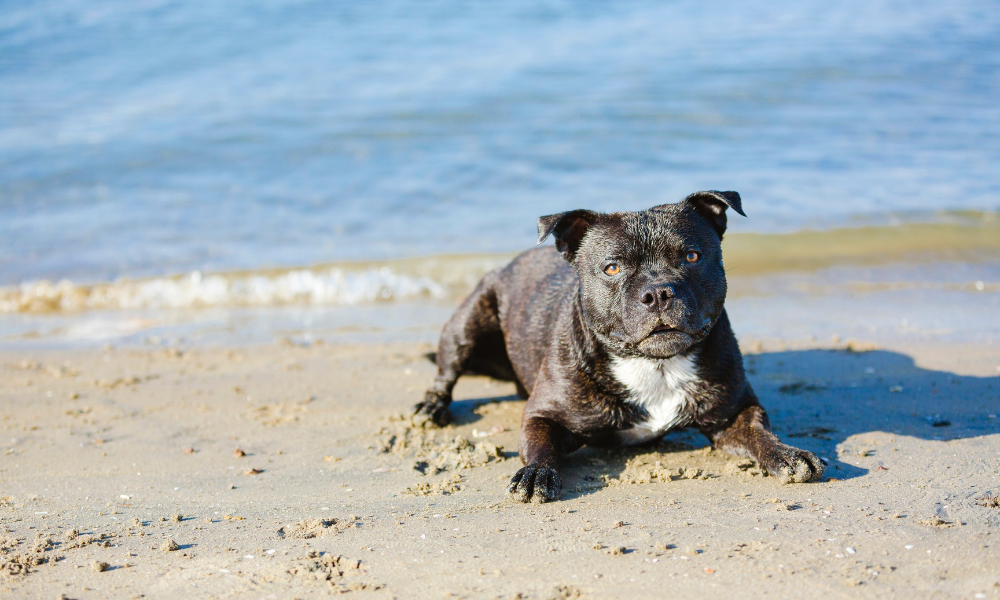 Access to this 24h Dog Friendly Beach is off Mawson Close, covering that part of the reserve between the Hams Beach car park and the ocean. Nice and tidy beach that is leash free at all times. Expect to meet plenty of dogs having lots of fun.
8. WAMBERAL BEACH
Wamberal, NSW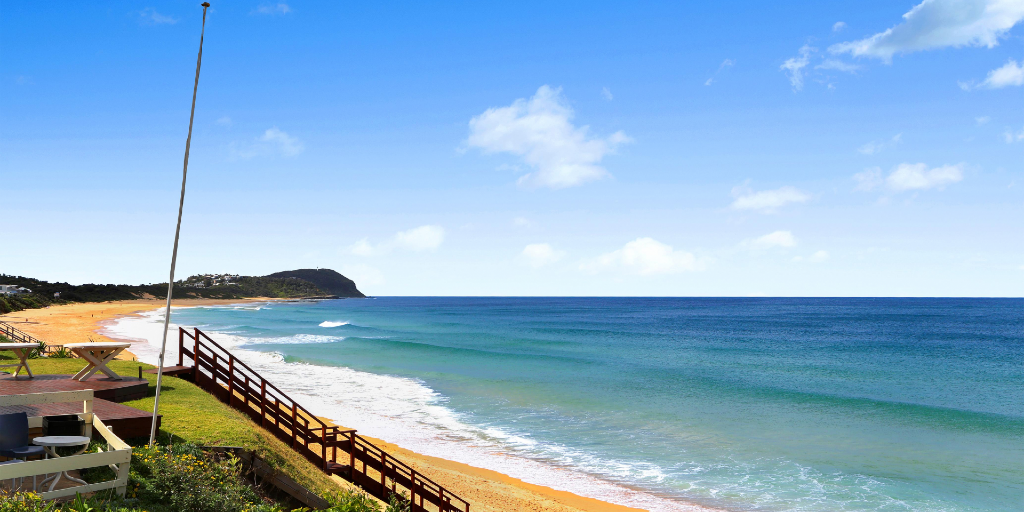 One of the best off leash beaches in the Central Coast to go with your dog. This 24h off leash beach in Wamberal is a great spot to play, run, swim and meet new friends.
DOG FRIENDLY ACCOMMODATION NEAR WAMBERAL BEACH
7. SANDY BAY
Clontarf, NSW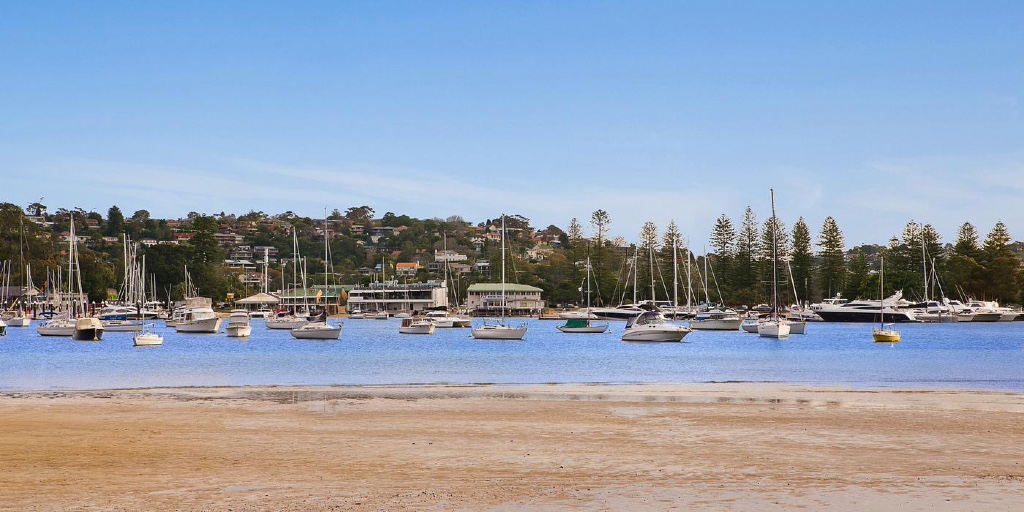 24h Dog Friendly Beach Sandy Bay is a great spot to take your dog for a swim. Walk to Clontarf Reserve afterwards for a nice cup of coffee at the super dog friendly Sandy Bear Cafe.
6. NINE MILES BEACH
Belmont, NSW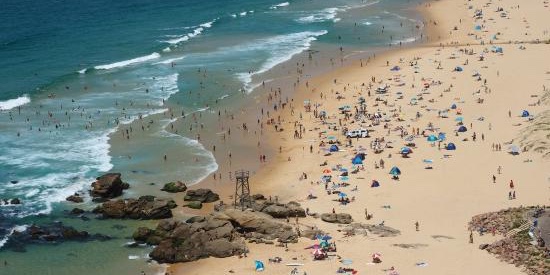 Dogs are permitted to be off leash when under effective control on Nine Mile Beach between Second and Third Creeks. Dogs must be on leash and under effective control at all times on beach access paths, between First and Second Creeks, and in creeks or waterholes.
5. STANWELL PARK BEACH
Stanwell Park, NSW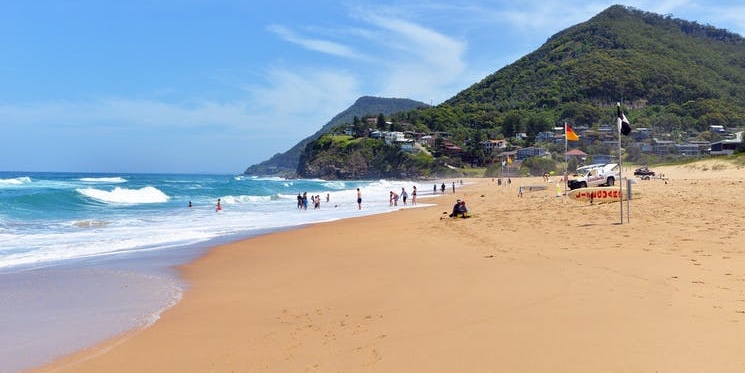 Stanwell Park is a gorgeous place just south of the Royal National Park. There is one main beach and a very large grassy area where dogs must be on leash adjacent to the beach.
4. SILVER BEACH
Kurnell, NSW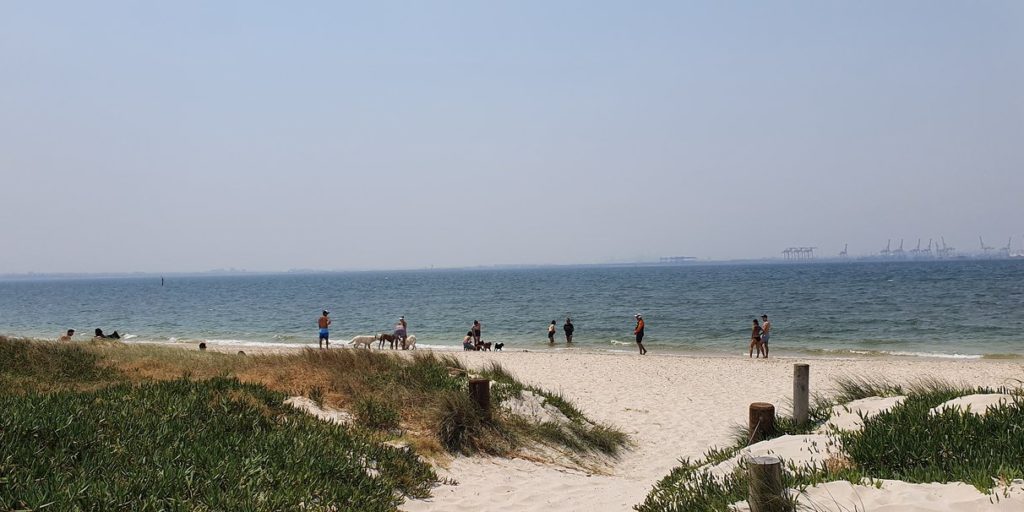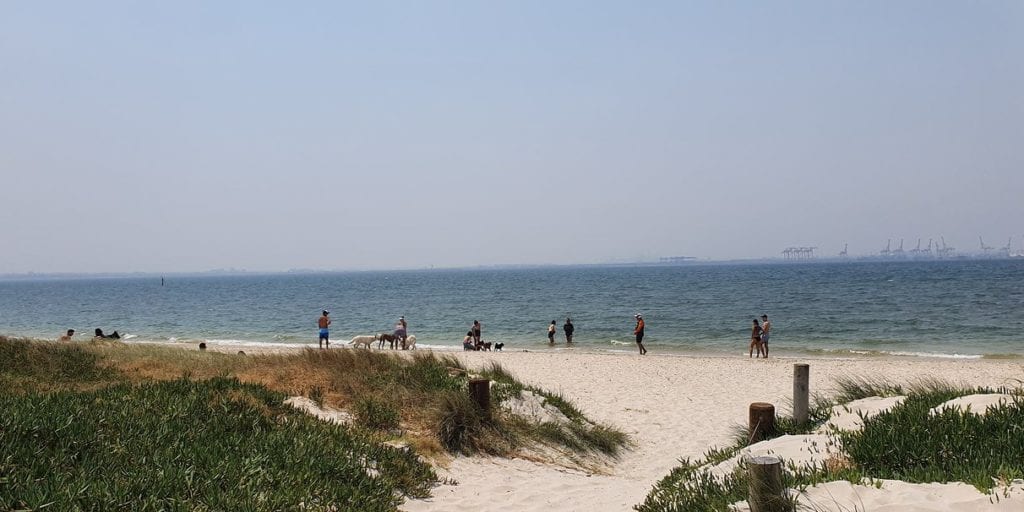 Silver Beach is a Dog Friendly Beach providing a great outing for your pup. Plenty of place to run and jump into the refreshing water. Dog off lead area is between the 3rd and 4th groyne (the rocky walls) at the intersection of Ward Road and Prince Charles Parade.
3. MENTONE OFF LEASH BEACH
Mentone, VIC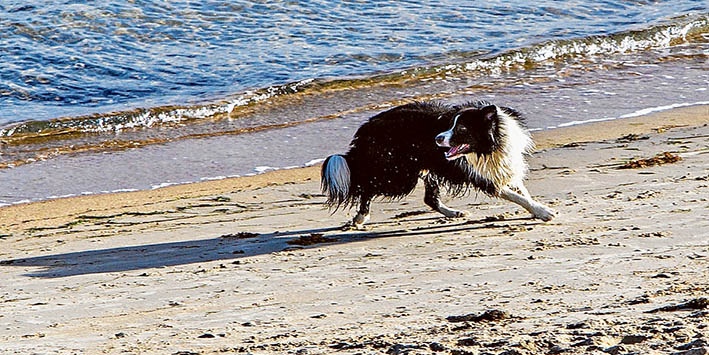 Mentone beach between Charman Rd and Plummer Rd is 24h off leash dog friendly beach (on the sand only) throughout the year! Shallow waters and soft sand makes it a perfect beach also for smaller and more shy pups.
2. ROWLAND RESERVE
Bayview, NSW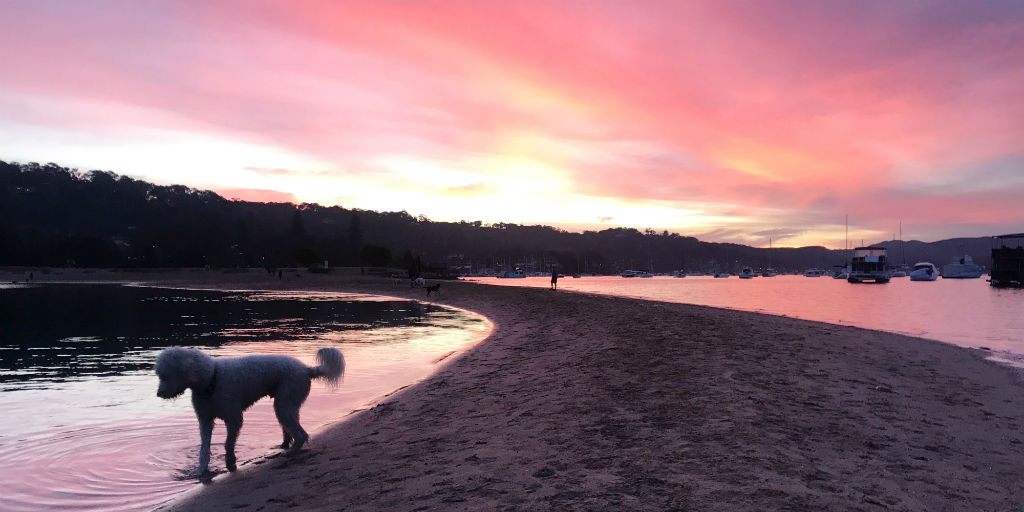 Rowland Reserve in Bayview is probably the best dog friendly beach / dog park in Sydney! It has a large green area to run and play with drinking water in the middle. The beach itself offers plenty of space to run, chase and wrestle. Water access is great and you can easily join your pup for a swim. During the weekend dog washing services are available in the park.
DOG FRIENDLY ACCOMMODATION NEAR ROWLAND RESERVE
1. ROSE BAY FORESHORE
Rose Bay, NSW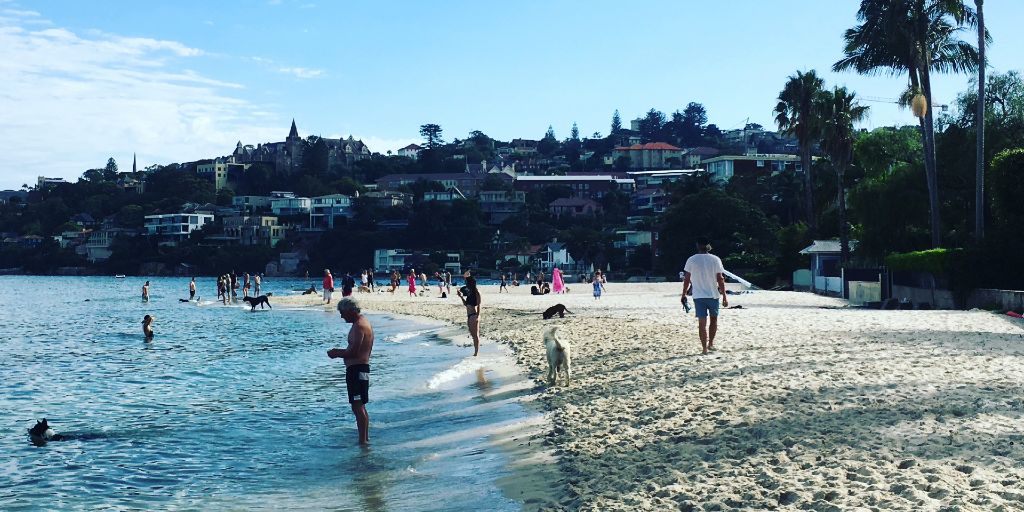 Beautiful 24h off the lead harbour Dog Friendly Beach right next door to Rose Bay shops and cafes. This large Dog Friendly Beach is great place to run in particularly at low tide. Great for swimming as well as the beach is very shallow. Sting rays have been spotted in the area so be mindful when entering the water. It can get crowded with dogs during the weekend peak hours so make sure you are observing your dog and others at all times.
---