The Best Dog Friendly Travel Destinations in NSW
The Best Dog Friendly Travel Destinations in NSW
New South Wales counts for over 30% of all domestic travel in Australia. Dog friendly destinations in NSW offer a vast range of variety to choose from. Enjoy the beautiful dog friendly beaches along the coast, visit dog friendly wineries, go camping with your dog or simply have a dog friendly city break.
Travelling with your dog in NSW is a great experience and offers plenty for both of you. There are several dog friendly beaches along the coast of NSW, many dog friendly wineries in the Hunter Valley, dog friendly bars and cafes in Sydney and dog friendly campgrounds across the entire state.
Although dogs are not allowed in National Parks, there are many regional forests that allow dogs on leash to join you for a hike.
Here are the best dog friendly travel destinations in NSW!
Byron Bay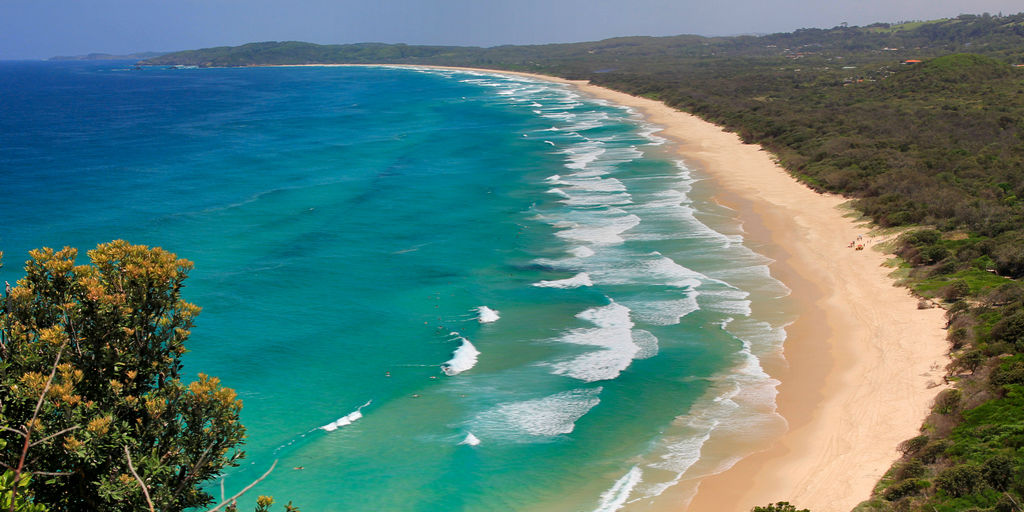 A paradise on the North Coast of NSW, Byron Bay is overflowing with spectacular coastal trails, gorgeous beaches, bush walks, great food spots, and, of course, good vibes. The laidback coastal town is a huge hit with holidaymakers and this includes your dogs too!
---
Central Coast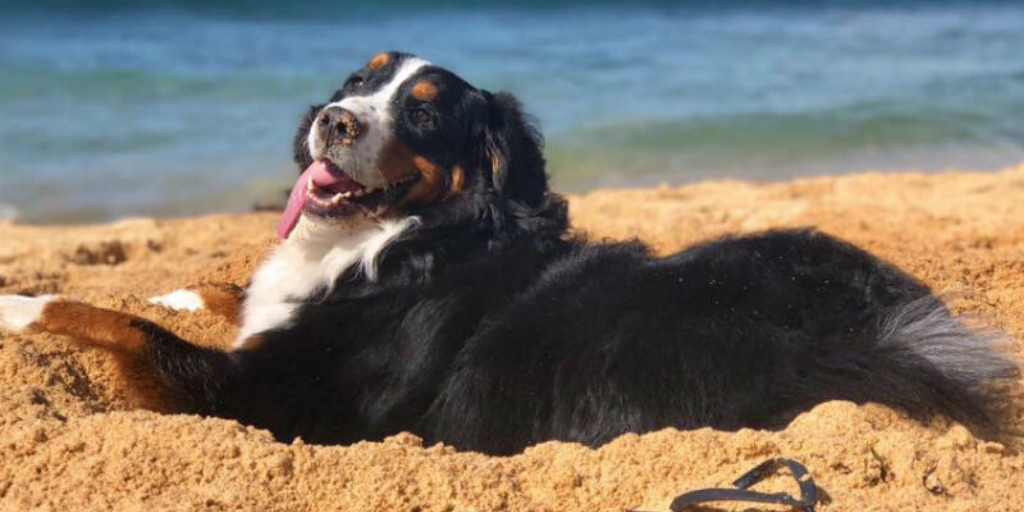 NSW Central Coast is evidently one of the best dog friendly beach destinations in the country. Plenty of off leash beaches to choose from, dog friendly cafes and bars and stunning dog friendly hikes and walks to explore. And did we mention the beachfront dog friendly cafes and bars!
---
Hunter Valley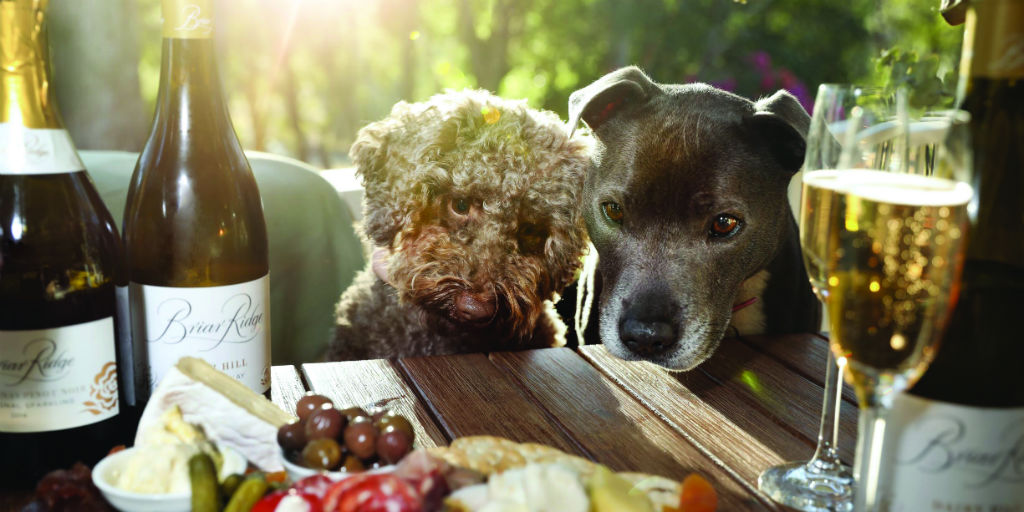 Looking to escape the buzz of the city for the weekend but don't want to leave your dog with a pet sitter? How about a visit to dog friendly Hunter Valley? Yes, that's right. There is plenty of great dog friendly accommodation to choose from, dog friendly wineries to explore and dog friendly cafes / restaurants to dine in.
---
Orange & Mudgee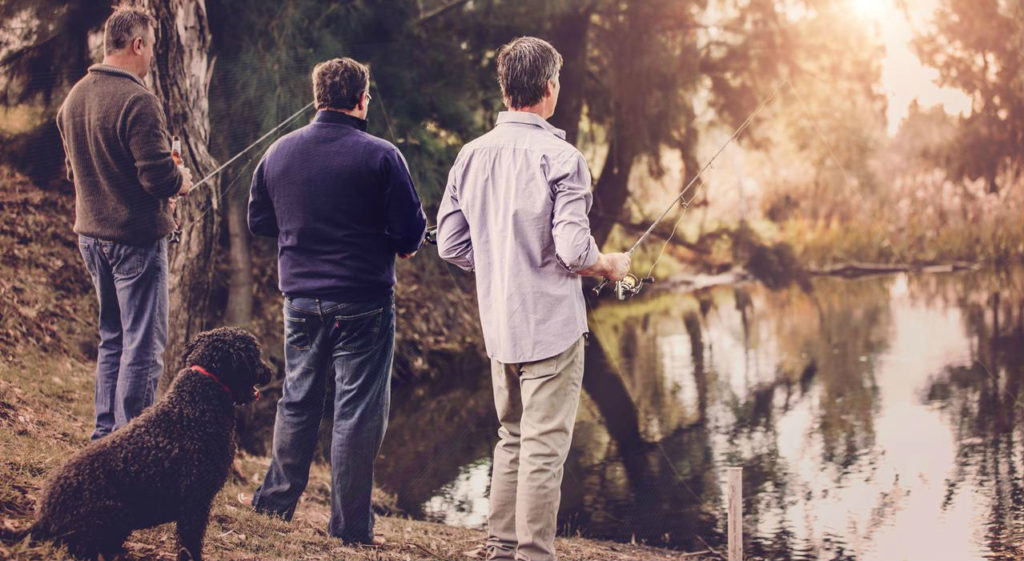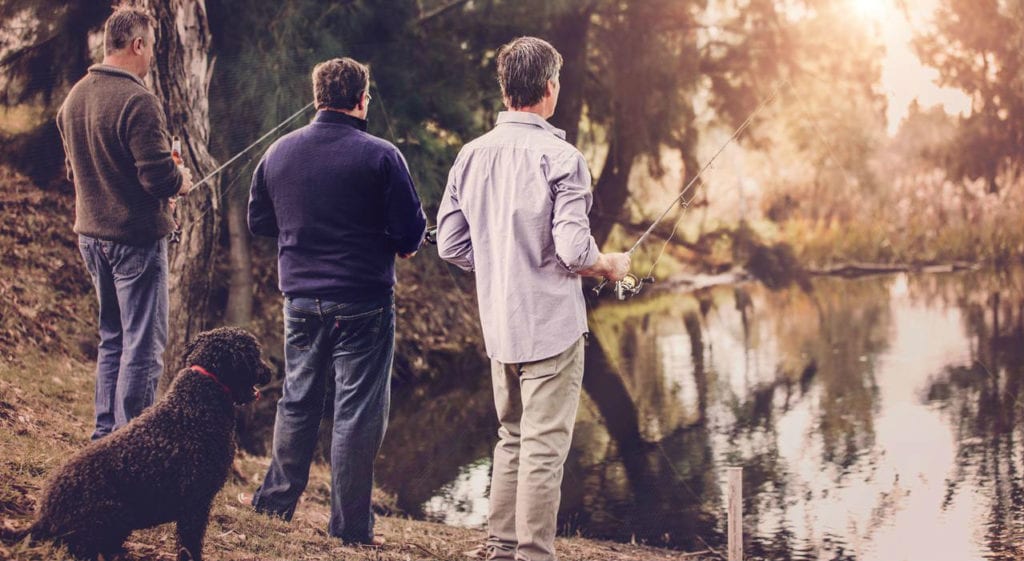 Surrounded by valleys of vines, peaceful farmland, and rolling hills, it's impossible not to be charmed by the Central West region of New South Wales. Renowned for its exceptional food and wine, there is much to smell, taste and explore with your furry companion in tow. And where better to start than the historic towns of Orange and Mudgee?
A mere four hours from Sydney, and around two hours apart from one another, the regional towns are known for their cool climate wines and their sensational, fresh produce. Wander, shop, eat and drink your way around this stunning region with your furry friend by your side. Dog-friendly wineries, pubs, cafes and more are all eagerly awaiting your arrival. Coffee stops, long lunches, and wine tasting are just the beginning!
---
Sapphire Coast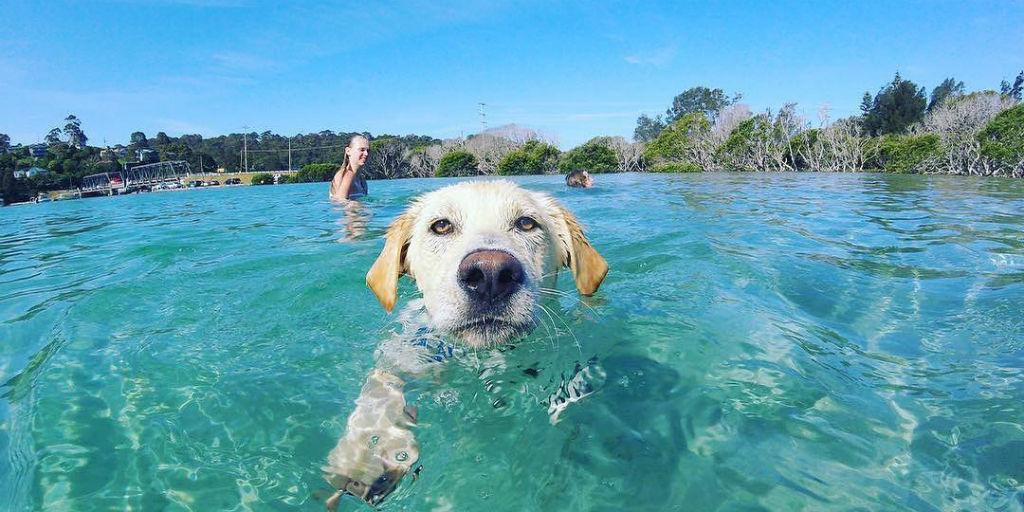 Dotted with picturesque villages, amazing local food and wine, adventurous trails and an abundance of stunning coastal views, the Sapphire Coast of NSW is sure to take your breath away. And your dog will be able to enjoy this gem of coastal wilderness too!
---
South Coast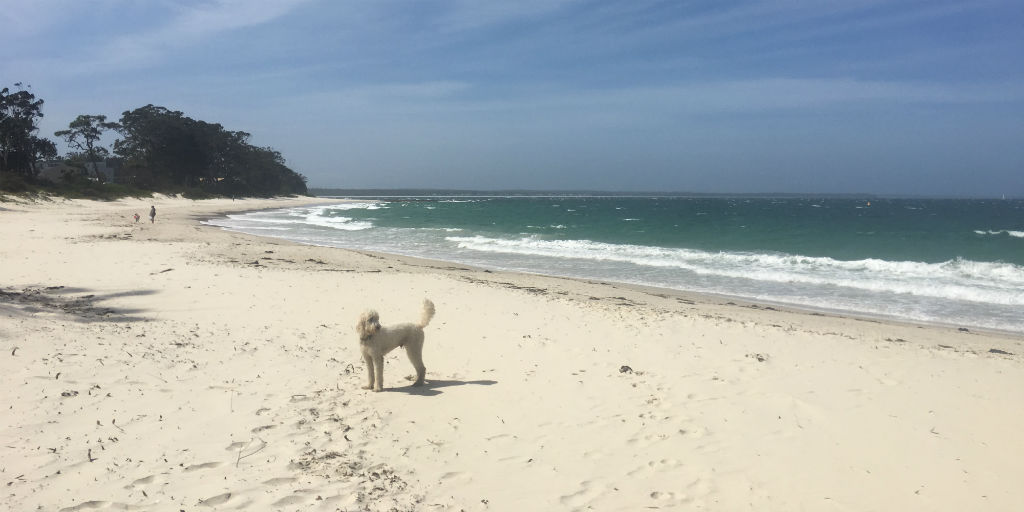 If you are looking for some chillaxing time with your pup, travel south from Sydney and discover the beautiful dog friendly NSW South Coast. Blessed with dog friendly beaches along the beautiful coast line, dog friendly wineries near Berry and of course great dog friendly walks along the Shoalhaven River, South Coast truly is one of the best dog friendly destinations in NSW.
---
Southern Highlands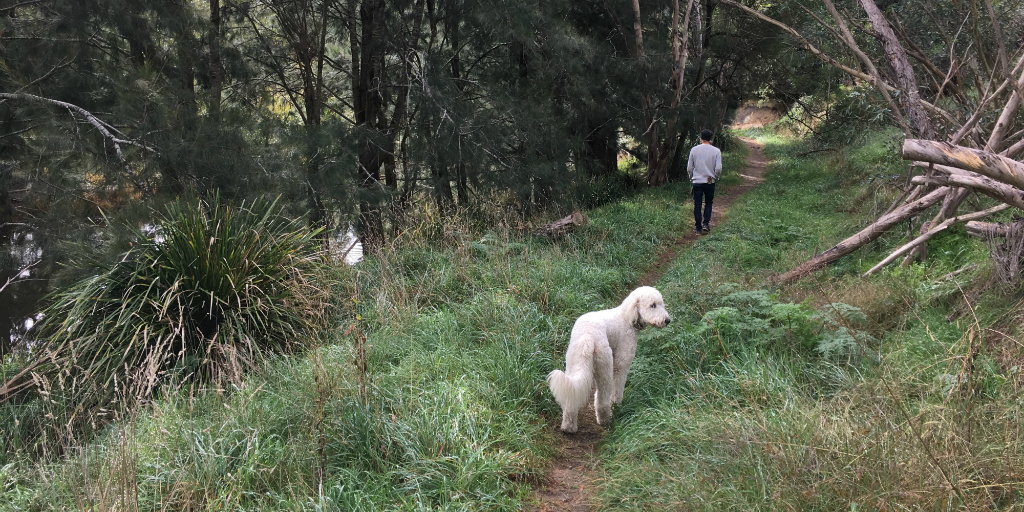 The Southern Highlands is a great destination to visit with your dog. Visit Kangaroo Valley and grab a drink at The Friendly Inn Hotel or explore the historic Berrima River Walk before heading to a dog friendly pub Surveyor General Inn. Towns such as Bowral and Burrawang have their own charm and plenty of dog friendly walks & cafes to visit.
---
Camping with your dog in NSW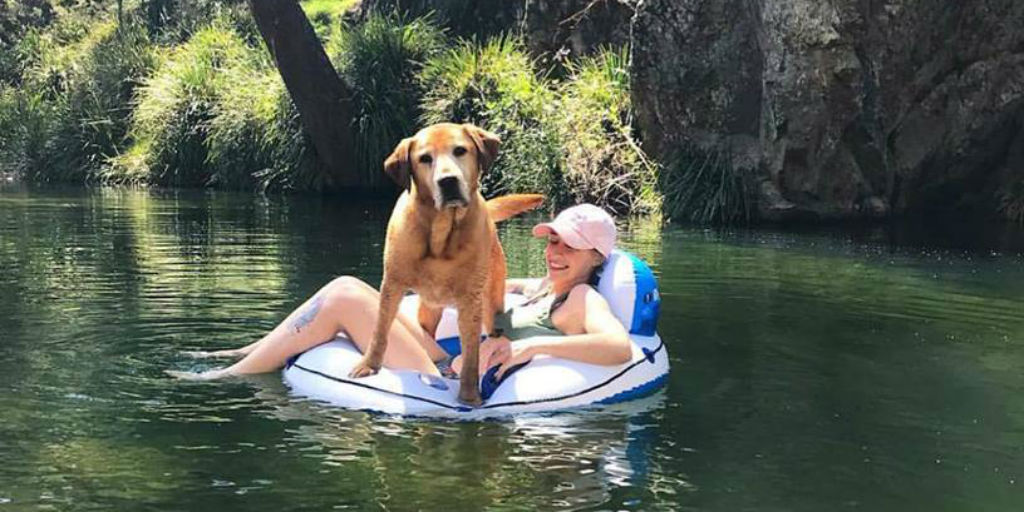 Camping with your dog is a highly rewarding experience for both of you. Explore new places and scents or go for a swim in the river nearby. At the end of the day, simply sit and relax with friends and family without the fuzz and buzz of the city. Check out our Top 15 dog friendly campsites in NSW or search from hundreds of other dog friendly campgrounds.
---
City Break with your dog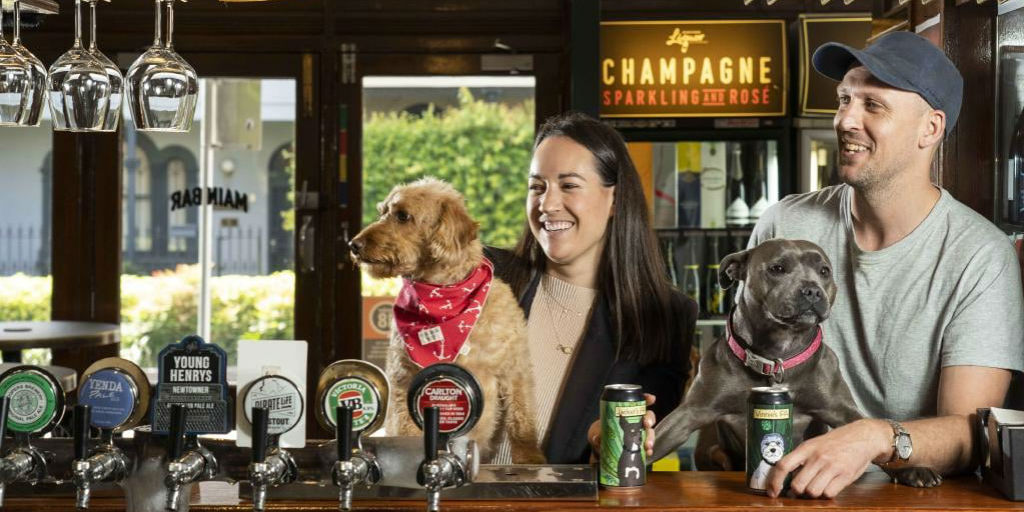 SYDNEY
It may seem that visiting Sydney with your dog is not ideal, however there are many great coastal & bush walks to explore and plenty of dog friendly bars, cafes, pubs and breweries to choose from. Dog events are also becoming more popular by the day and there is one almost every week somewhere in the city. Go to pupsy.com.au and search for places to visit with your pooch in Sydney.
NEWCASTLE
Newcastle and it's surroundings are full of amazing things to do with your dog. Visit Dog Friendly Wineries In Hunter Valley, relax on one of the amazing Dog Friendly Beaches In The Central Coast or Go Hiking With Your Dog in the NSW Hinterlands.
The city of Newcastle itself provides plenty of outing opportunities. Read more about the best dog friendly pubs & bars for you and your pooch to visit in Newcastle!
---