The Best Dog Friendly Travel Destinations in Australia after COVID-19
The Best Dog Friendly Travel Destinations In Australia Post COVID-19
Current restrictions may stop us from travelling with our dogs but they surely won't stop us from dreaming where we travel after COVID-19 era. There has been no better time to support Australian businesses than now. Many of the popular destination (who are dependent on tourism) were hit by drought, bushfires and floods even before the world went into lock down.
The restrictions will eventually be removed and it is highly likely that domestic travel destinations are the first ones to open for us to visit. This provides us with a great opportunity to explore some stunning parts of Australia with our dogs. We have put together some of the best dog friendly destinations in the country for you to start planning your first "post COVID-19" holiday with your dog!
You can also search for individual dog friendly beaches, dog friendly wineries, dog friendly bars and cafes or even dog friendly campgrounds on Pupsy. Simply go to PLACES & SERVICES on the main menu to start your search.
Check out also our brand new PUPSY SHOP, dedicated exclusively to support high quality and stylish AUSTRALIAN dog brands!
NEW SOUTH WALES
New South Wales counts for over 30% of all domestic travel in Australia. Dog friendly destinations in NSW offer a vast range of variety to choose from. Enjoy the beautiful dog friendly beaches along the coast, visit dog friendly wineries, go camping with your dog or simply have a dog friendly city break.
Here are our top dog friendly travel destinations in NSW!
---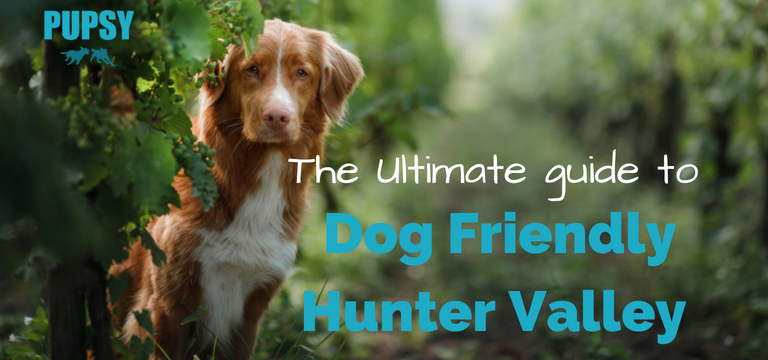 HUNTER VALLEY is a perfect weekend destination to escape the city buzz. There are plenty of great dog friendly accommodation to choose from, dog friendly wineries to explore and dog friendly cafes / restaurants to dine in.
---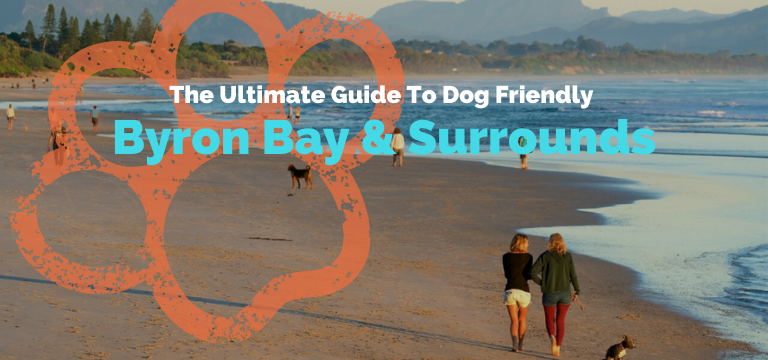 BYRON BAY is a paradise on the North Coast of NSW. Overflowing with spectacular coastal trails, gorgeous beaches, bush walks, great food spots, and, of course, good vibes. The laidback coastal town is a huge hit with holidaymakers and this includes your dogs too!
---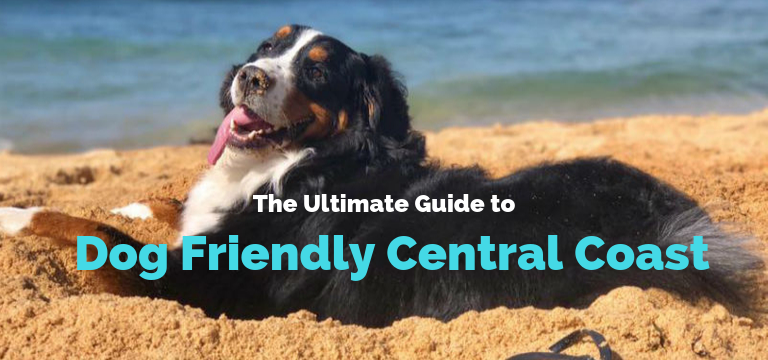 CENTRAL COAST is evidently one of the best dog friendly beach destinations in the country. Plenty of off leash beaches to choose from, dog friendly cafes and bars and stunning dog friendly hikes and walks to explore. And did we mention the beachfront dog friendly cafes and bars!
---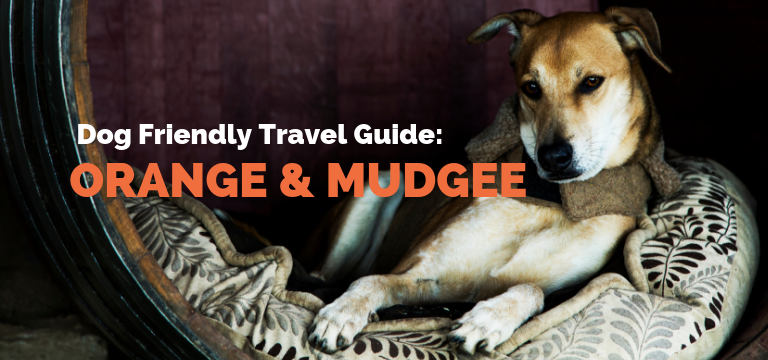 ORANGE & MUDGEE are surrounded by valleys of vines, peaceful farmland, and rolling hills. It's impossible not to be charmed by the Central West region of New South Wales. Renowned for its exceptional food and wine, there is much to smell, taste and explore with your furry companion in tow.
---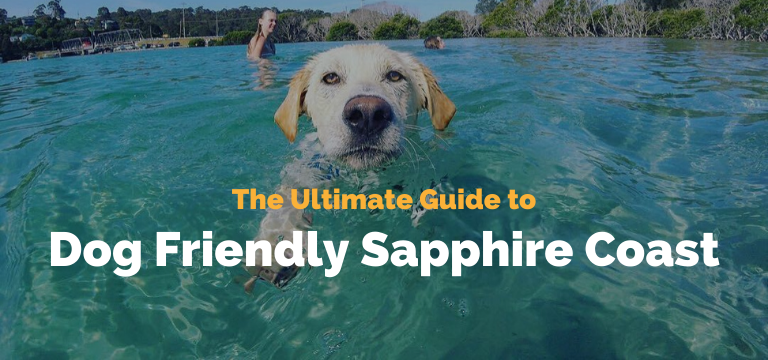 SAPPHIRE COAST is dotted with picturesque villages, amazing local food and wine, adventurous trails and an abundance of stunning coastal views. This beautiful southern NSW coastal region is sure to take your breath away. And your dog will be able to enjoy this gem of coastal wilderness too!
---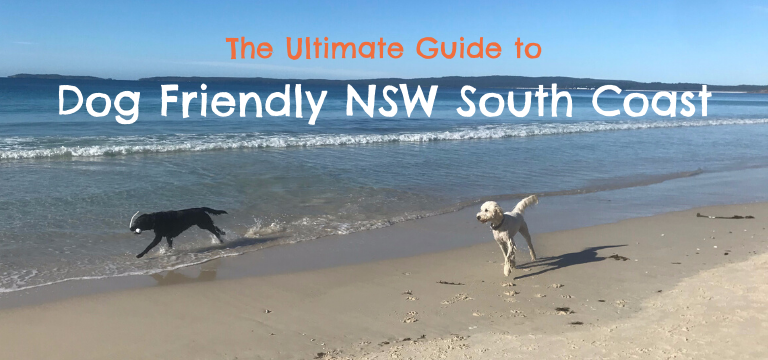 SOUTH COAST of NSW is conveniently located just a few hours drive from Sydney. Blessed with dog friendly beaches along the beautiful coast line, dog friendly wineries near Berry and of course great dog friendly walks along the Shoalhaven River, South Coast truly is one of the best dog friendly destinations in NSW.
---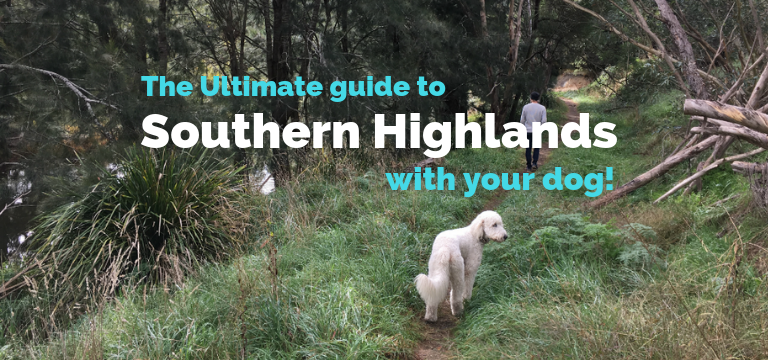 THE SOUTHERN HIGHLANDS is a great destination to visit with your dog. Visit Kangaroo Valley and grab a drink at The Friendly Inn Hotel or explore the historic Berrima River Walk before heading to a dog friendly pub Surveyor General Inn. Towns such as Bowral and Burrawang have their own charm and plenty of dog friendly walks & cafes to visit.
---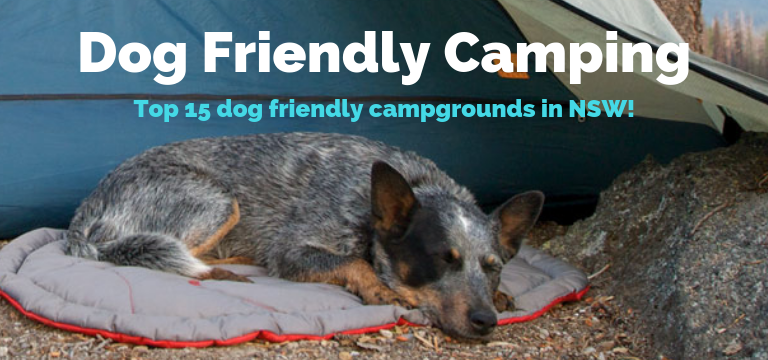 CAMPING with your dog is a highly rewarding experience for both of you. Explore new places and scents or go for a swim in the river nearby. At the end of the day, simply sit and relax with friends and family without the fuzz and buzz of the city. Check out our Top 15 dog friendly campsites in NSW or search from hundreds of other dog friendly campgrounds.
---
VICTORIA
Stunning wine regions, ideal bushland for hiking and camping, historic towns, one of the world's most picturesque roads, coastal destinations… Victoria has it all. No wonder, over 6 million people have decided to make Victoria their home and many more visit the forests, beaches and cities every year. Here are our favourite picks for where to travel with your dog in Victoria.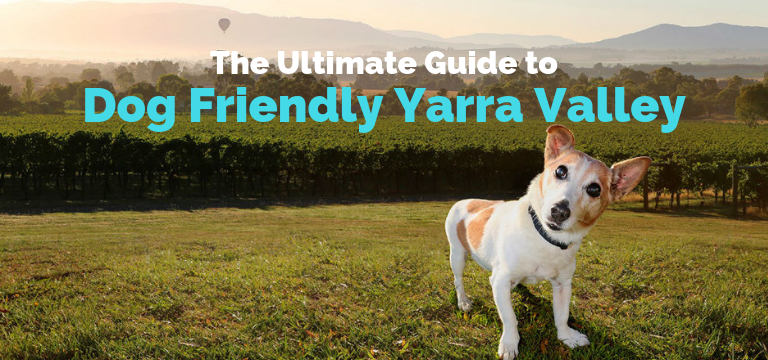 YARRA VALLEY is one of the best wine regions in the world, and it's only a one hour drive away from a major cosmopolitan city. It's known for the warm welcome visitors will receive across the variety of wineries and as we found out, this welcome is extended to our furry friends as well. Dog-friendly wineries in the Yarra Valley are only a start. There are great dog-friendly hikes and dog-friendly pubs and cafés as well in this beautiful wine region. Next time you are heading for wine tasting or a mini break in the Yarra Valley, make sure you take your dog with you.
---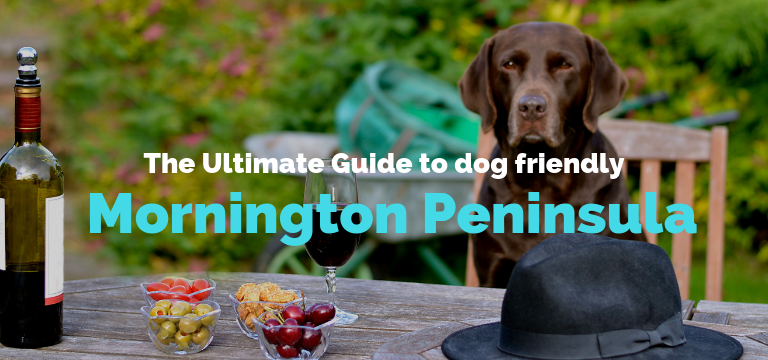 MORNINGTON PENINSULA is home to countless dog friendly cellar doors and dog friendly cafes and bars to chill out. Less than 2 hours drive from Melbourne, Mornington Peninsula is one of the best dog friendly weekend getaway destinations from Melbourne.

---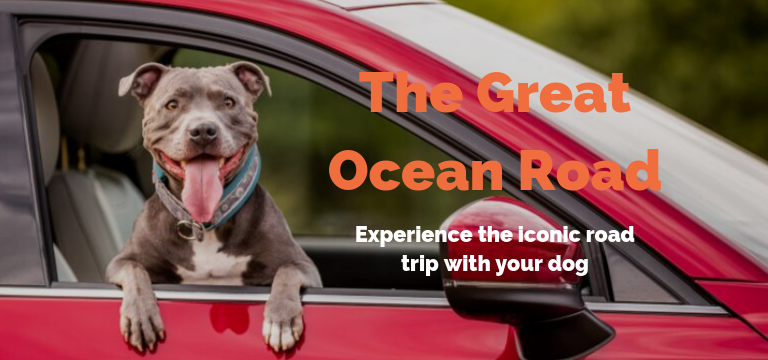 THE GREAT OCEAN ROAD is one of the world's most scenic coastal drives. The spectacular stretch of coast has plenty of magical dog friendly spots for you and your pooch to enjoy, including waterfalls, dog friendly cafes and restaurants, and an array of off leash beaches perfect for stretching those furry legs. Winding alongside the wild Southern Ocean, The Great Ocean Road is pup heaven!
---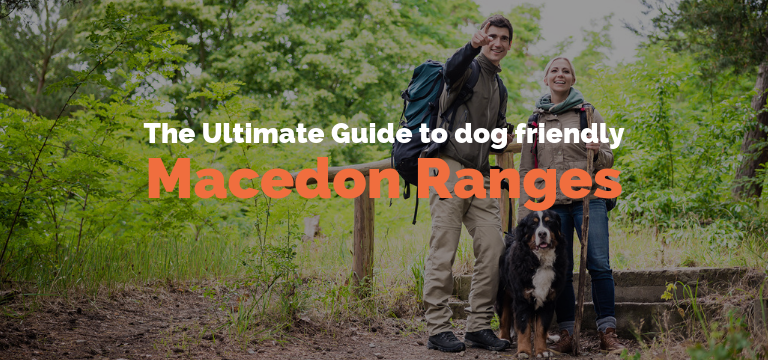 MACEDON RANGES located less than an hour from Melbourne is a region to stimulate your every sense. Taste, sight, sound, touch and smell. In the dramatic undulating landscapes you can taste artisan food and produce, drink cool-climate wines in the dog friendly wineries, see and enjoy breathtaking dog friendly walks and expansive forests while smelling the fresh, clean air.
---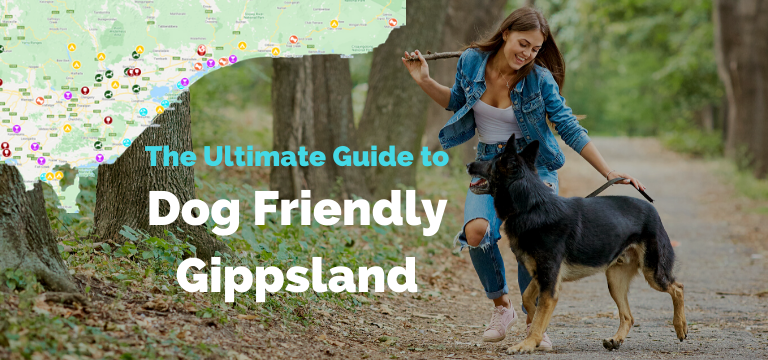 GIPPSLAND stretches from Melbourne's eastern outskirts all the way to the state border with New South Wales in Victoria's far east. It is an extensive and charming area known for its natural beauty. Enjoy spectacular coastlines, rolling hills, rugged terrain, and some incredible businesses using gourmet and regional produce. The Gippsland region is also incredibly dog friendly, with a range of breweries, wineries, cafes, holiday parks and more that love furry visitors.
---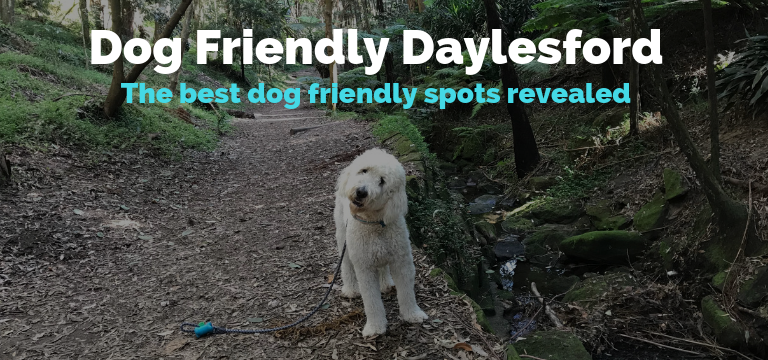 DAYLESFORD is known for its natural mineral springs and beautiful gardens and lakes. This is exactly what makes this historical town at the foothills of Great Dividing Range a pur-fect place to go on holiday with your dog. Visit the leafy Wombat Hill Botanical Gardens, go for a walk around Lake Daylesford and enjoy the great dog friendly cafe and bar scenery in town.
---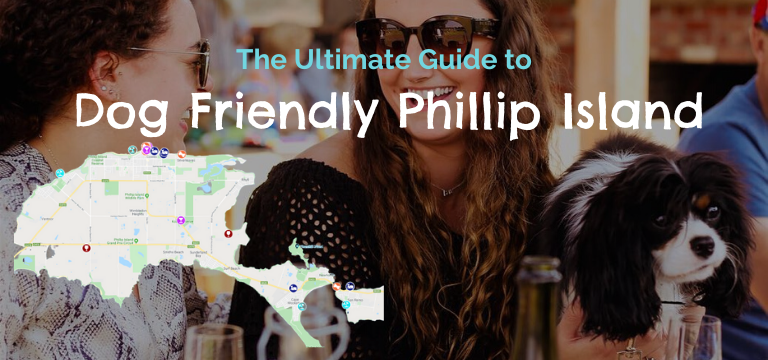 PHILLIP ISLAND might bring to mind the Grand Prix Circuit and the Penguin Parades but it offers plenty for our furry friends as well. There are several dog friendly bars & cafes to relax and dog friendly wineries or even breweries to visit. Although majority of the beaches in the island are part of Nature Parks and hence prohibited for dogs, thanks to a recent council review, there are now four off leash dog beaches in the island.
---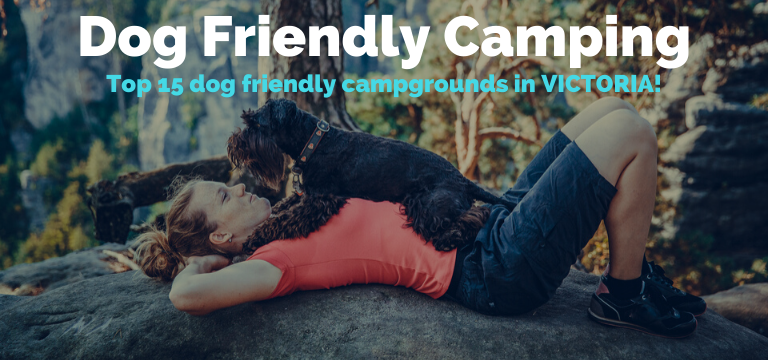 CAMPING with your dog is a highly rewarding experience for both of you. Explore new places and scents or go for a swim in the river nearby. At the end of the day, simply sit and relax with friends and family without the fuzz and buzz of the city. Victorian countryside offers some unique hiding places or simply find a pawsome dog friendly campsite near the ocean.
---
QUEENSLAND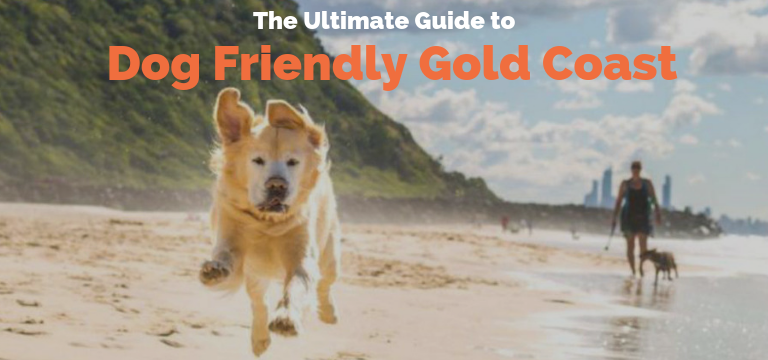 GOLD COAST is well known for having an extensive number of dog friendly cafes, walks, and off leash beaches for both you and your pooch to enjoy. Only an hour's drive south from Brisbane it is a great weekend getaway destination for you and your pup.
---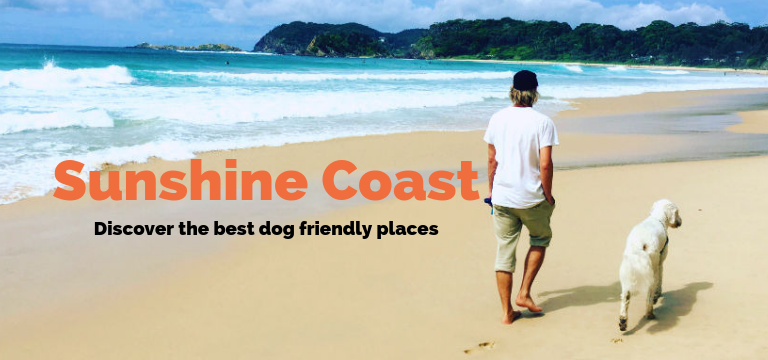 SUNSHINE COAST is blessed with sunny weather and reasonably mild winters making it a perfect holiday destination to visit with your dog. Many dog lovers have made this part of South East Queensland their home, and the area has responded with plenty of dog friendly cafes, bars, hikes, and beaches you can visit with your pup.
---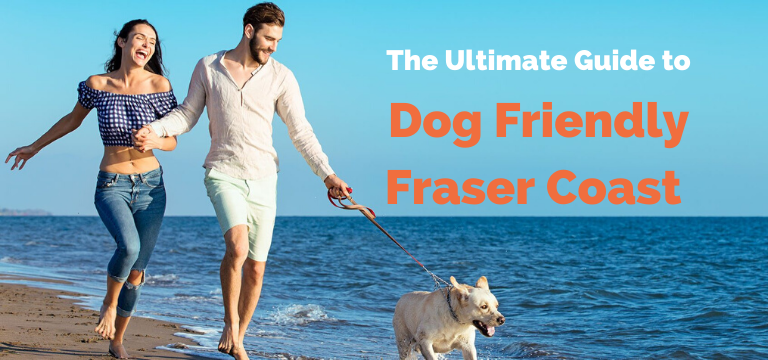 FRASER COAST is proudly home to some of Queensland's greatest icons – the World Heritage-listed Fraser Island and the exclusive coral cay of Lady Elliot Island at the southern tip of the Great Barrier Reef but the stunning coastline offers an abundance of dog friendly places to eat, drink, explore and stay as well.
---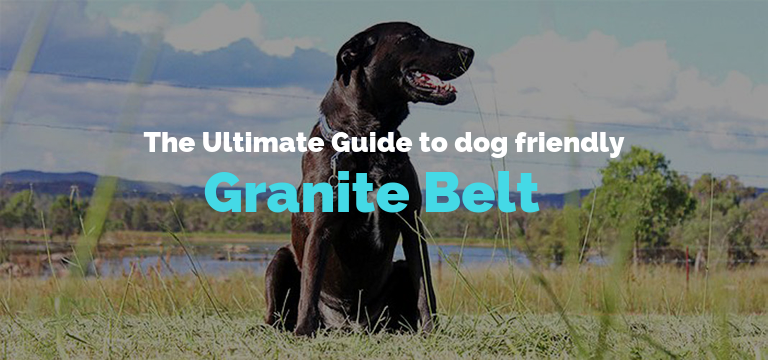 GRANITE BELT is elevated at 1000 metres where the air seems fresher and the sky more blue. Discover a landscape of dramatic beauty and diversity with four distinct seasons – log fires (and occasional snow for your dog to play with) in winter and cool summer nights where you can escape the swelter of the coast. Many cellar doors are dog friendly in the only real wine region in Queensland.
---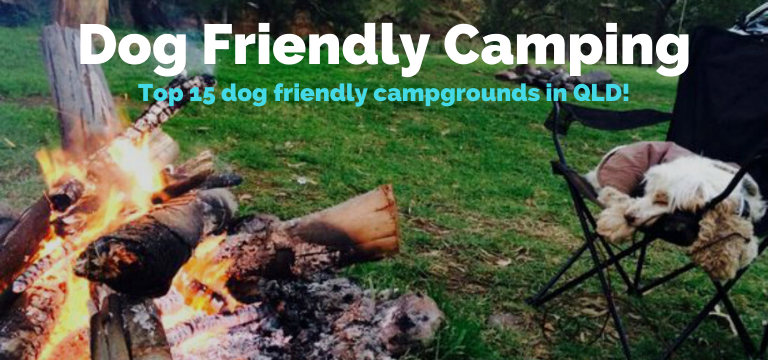 CAMPING scene in Queensland is blessed with choices. Water activities in the long eastern coastline, hinterland escapes or even full on outback experience in one of the old cattle stations. The choice is yours (and your dog's)!
---
SOUTH AUSTRALIA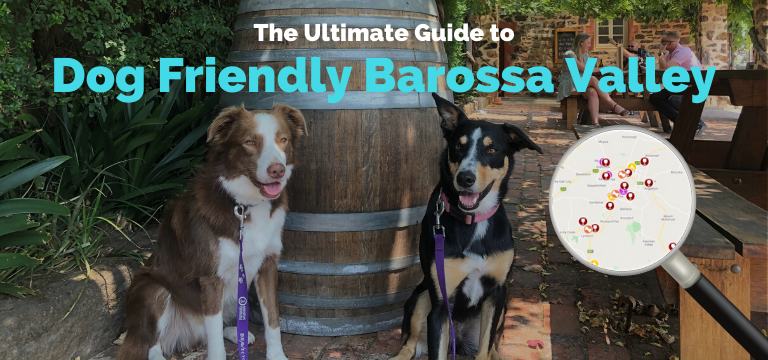 BAROSSA VALLEY is recognised as one of the world's best wine regions. Only a short 50 minute drive north east of Adelaide, it encompasses towns such as Tanunda, Angaston and Nuriootpa, and an array of high-profile wineries offering tours and cellar-door tastings. Taste your way through some of the best wine in the world and dine on sumptuous local produce all with your dog by your side.
---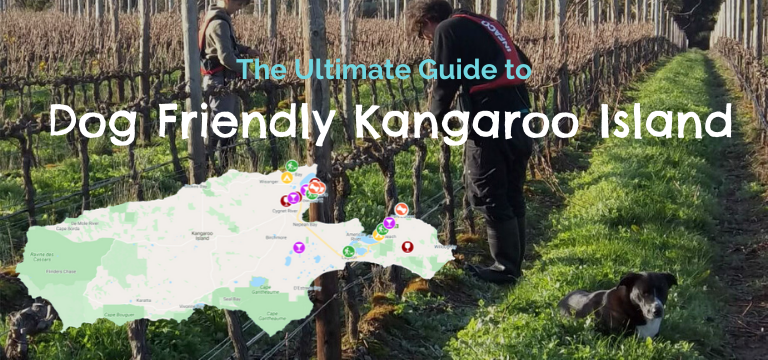 KANGAROO ISLAND is only minutes from the mainland but feels like a million miles away from anywhere else in the world. Filled with friendly locals, pristine beaches, perfect sunsets, and an array of local wines and craft beers, the beautiful island will have you coming back again and again. And don't forget your pup because there are plenty of dog friendly cafes, wineries and breweries that love furry visitors.
---
WESTERN AUSTRALIA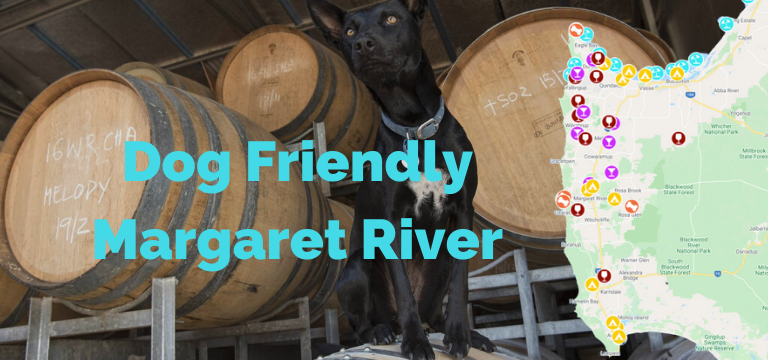 MARGARET RIVER filled with premium dog friendly wineries & breweries is tucked away in Australia's South West. And it is not only cellar doors you have on offer. Surf breaks, rugged coastline, gourmet produce and lush forestry are at your finger (and paw) tips. The laid back charm not only entices two legged guests, but four legged ones too. The Margaret River region is filled with dog friendly wineries, cafes, breweries and even off leash beaches your furry friend is going to love exploring. Here's the ultimate dog friendly guide on where to visit on your next adventure to Margaret River.
---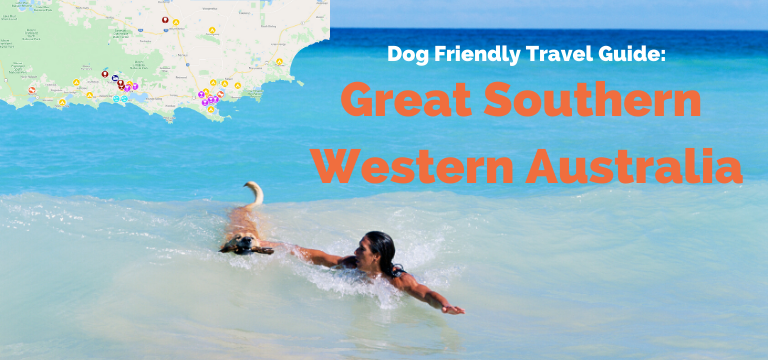 GREAT SOUTHERN WESTERN AUSTRALIA is the largest and most diverse region within Western Australia. It is home to national parks, historic landmarks, pristine white beaches and idyllic towns dotted along an unspoilt coastline. It's the perfect road trip escape with lots to do and plenty of breathtaking scenery to take in. And with a heap of dog friendly places to visit along the way, there's no reason why your fur baby has to stay at home.